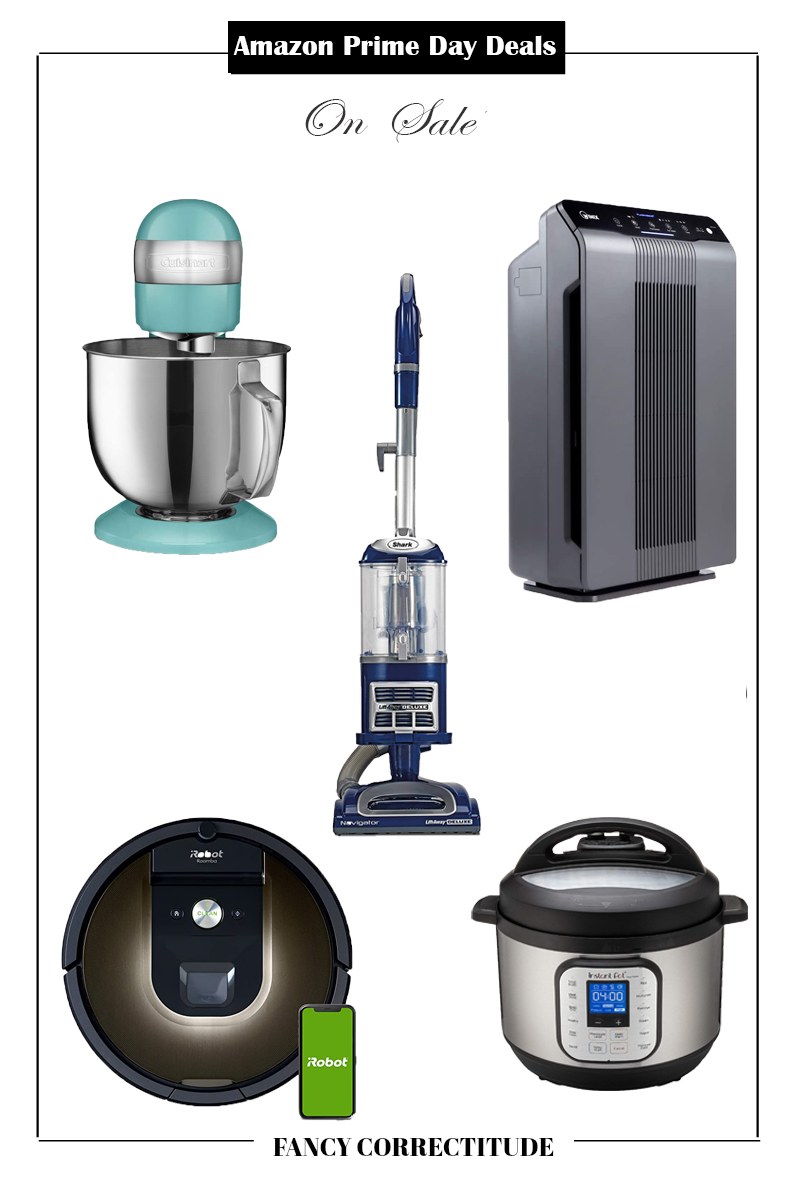 The wait is over! Amazon Prime Day, an annual two-day mega sale, is happening on 13th and 14th October this year. If there's an online repository of every product you need in life, it's Amazon. While all eyes might be on the best fashion deals and discounts that this amazing website has on offer during the Prime Day Sale, the real steal is guaranteed to be in the Home & Kitchen category. 
Right from vacuums to dog cameras, and coffee machines to blenders – Amazon's Prime Day deals on home and kitchen products are simply unbeatable! Scroll down to check out our picks, and if you wish to save big on household items, consider adding them to your Amazon shopping cart right away.
Hassle-free cleaning made possible by this iRobot Roomba which maps features smart mapping that helps it learn your home. It not only cleans your house but also automatically disposes dirt collected. It connects to Google Assistant and Alexa which makes personalization even more simple.
This durable cast iron comes pre-seasoned with natural vegetable oil and is perfect to sear, sauté, bake, broil, braise, fry, or grill. It can be used on a grill, stovetop and is also oven friendly.
This incredibly useful dog camera is a must-have. It keeps your puppers safe and in check by sending push notifications to your smartphone when they bark. It has an in-built camera and a microphone to help you see and talk to your pet when you're not home and can also toss treats.
This smart vacuum has a self-cleaning brush roll to pick up shedding from your furry pets. It also has voice commands enabled to let you create cleaning schedules as per your necessity.
This powerful stand mixer comes with a large 5.5-Quart stainless steel bowl and features 12 different speeds that's perfect to whip up anything.
This best-seller is a kitchen favorite because of it's 11-In-1 One-Touch feature. It can Pressure cook, Saute, steam, slow cook, sous vide, heat, air fry, roast, bake, broil and dehydrate.
This magical air purifier is an essential during these times with its ability to detect allergens as small as 0.3 microns and filters it to reduce up to 99.97% of harmful dust, pollen, pet dander, mold spores etc.
Easy and durable, this Pasta Roller rolls 6-inch sheets of pasta with 8 different thickness settings and also features Spaghetti and Fettuccini cutters.
This lift-away cleaner is the best option to clean nooks, crannies and other hard to reach places.
Calling all coffee lovers to try out this coffee machine that makes authentic espresso at the touch of a button.
This air-purifier features true-HEPA filter to safely break down odor, allergens, chemical vapors and other pollutants.
We love this robovac with sleek design and quiet operation while still giving you super strong suction.
Precision cleaning like never before, this vacuum actively captures thousands of exact measurements each millisecond to optimize coverage area.