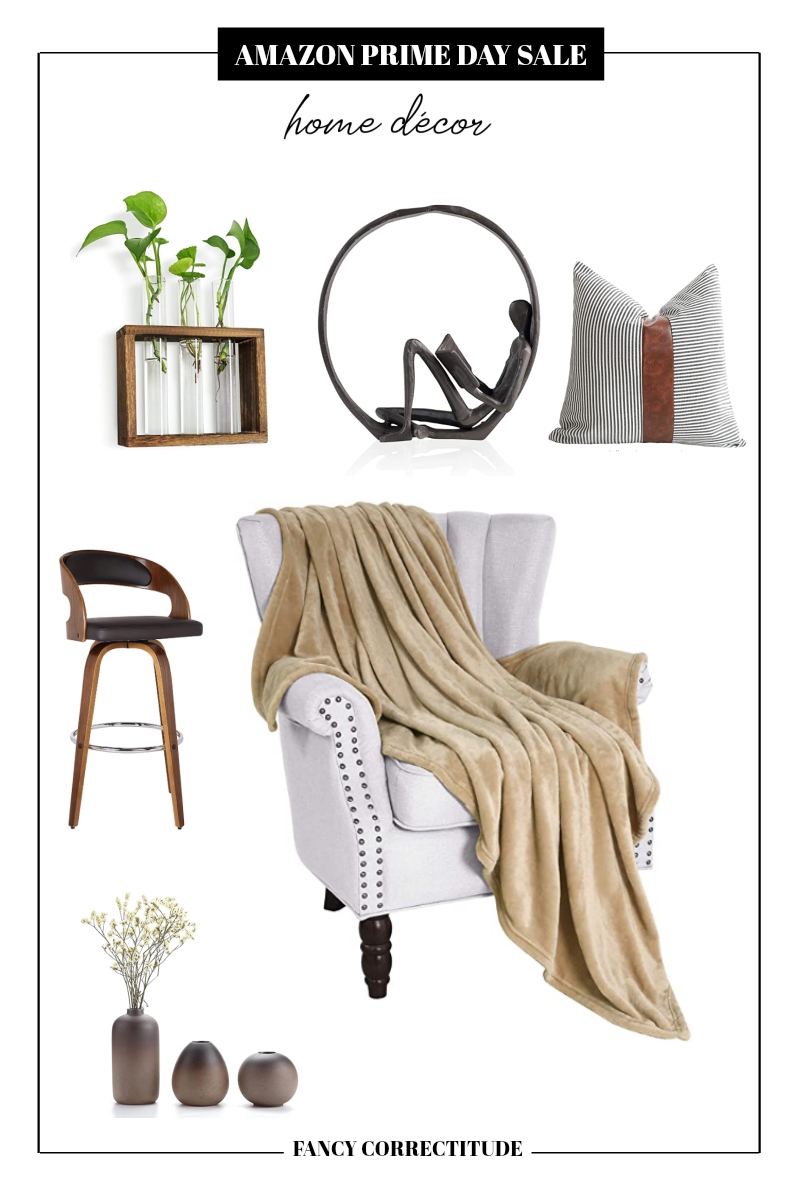 We were desperately eager for one of the biggest retailer's sale events. Yes, we are talking about the Amazon Prime Day 2020. And we joyfully announce it is here. This spectacular sale day was delayed for several months this pandemic year. Starting today, almost everything is on sale. The prices have come crashing down. It's almost a festival for all the Amazon Prime members. This best time to stock up on all the categories, like electronics, apparel, home interiors, and so much more.
Amazon Prime Day: The Best Time To Revamp Your Home Interiors
Not long ago, Amazon announced this massive sale event. And we couldn't keep calm. And trust us, it is worth the wait. The best part is we have been filling up our wishlist ever since it has been announced. We have found the best products in every category to help you save in style. Typically, sale lovers like to stock up on apparel and shoes, but we are here to remind you that this prime day the home décor collection is practically free. There will be no better time than this, to add a touch of chic to your home. In fact, we are here to help you find the best in the chaos, and for the same have curated a list that contains only the best Amazon prime day deals on home interiors.
Browse through the list and fill up your carts quickly with the best home décor at the most affordable prices before it sells out. In fact, the sale will last only till Wednesday, October 14. Read on for the best Prime Day Deals on home interiors.  
1. Speckled Pink Chic Flower Vase $21.99
2. Counter Height Barstool in Brown Faux Leather and Walnut Wood Finish $241.00 ($100.99)
3. Small Iron Sculpture Accent Piece $35.95 ($72.99)
4. Minimalist Solid Wood Table Lamp $16.66
5. Modern Round Bedside Table $37.99
6. Sauder North Avenue Coffee Table, Charter Oak finish $42.75 ($69.99)
7. Mini Artificial Plants for Home Decor $22.95
8. Flannel Fleece Velvet Plush Throw Blanket $15.99 ($16.99)
9. Boho Striped Throw Pillow Cover $9.99 ($12.99)
10. Vintage Persian Accent Rug $16.58 ($29.00)
11. Off-white Faux Cowhide Shaped Rug $78.96 ($139.00)
12. Rose Gold Glass Vase Set of 2
13. Small Ceramic Flower Vase Set of 3 $21.99
14. Wall Mounted Test Tube Vase $13.99
15. Modern Brushed Gold Metal Frame Mirror $48.99