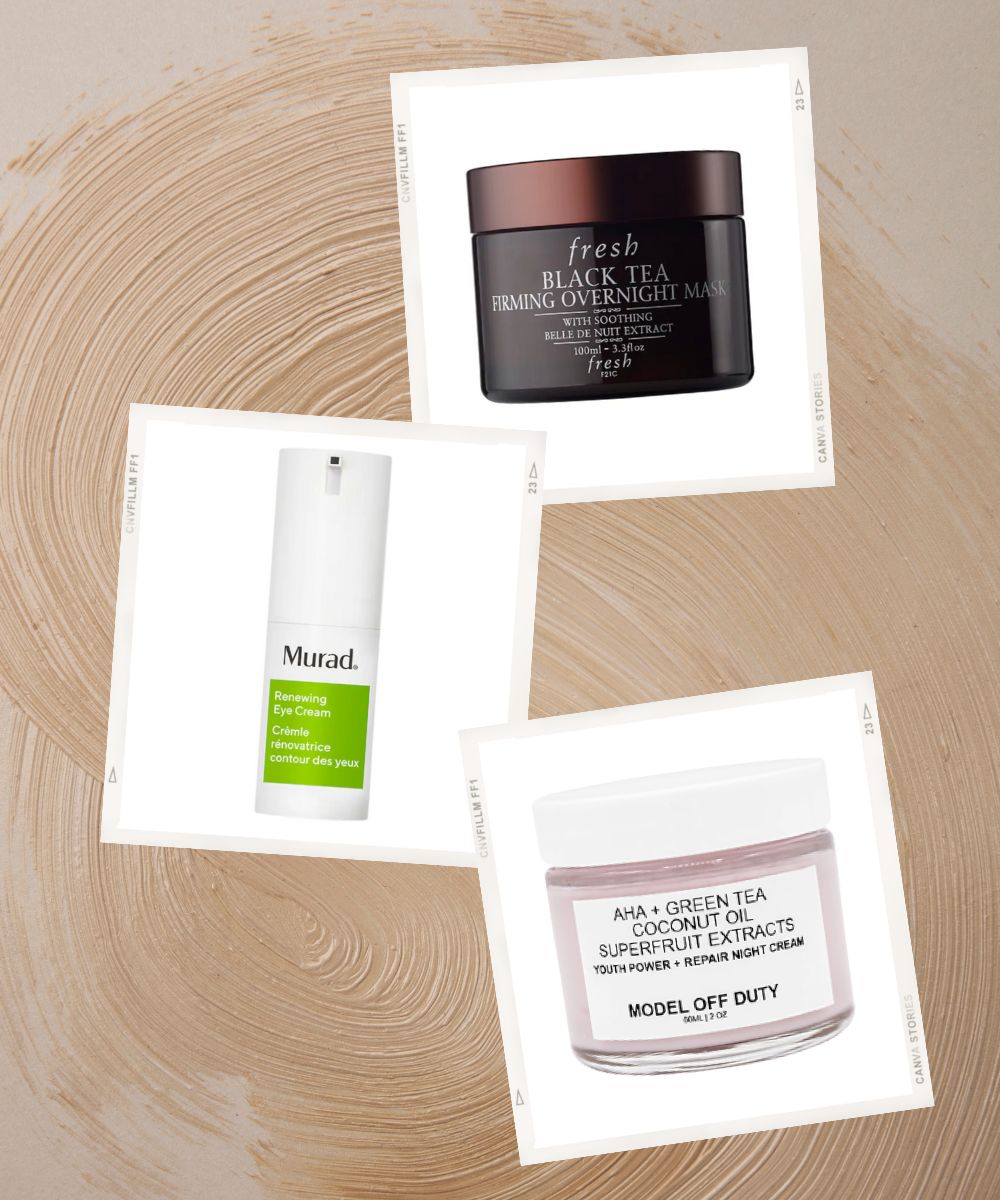 While aging is inevitable, we can slow it down. Truth be told, there is nobody in this world who has utmost protection from the advent of age. But that doesn't mean you should try to fight it. With this article, we are here to give just the right guidance to avoid signs of aging and embrace younger-looking skin for the longest time. All you need to do is strengthen your armor of age-erasing skincare weapons. Every enlisted product below has the power to erase multiple signs of aging and give you a glorious, youthful glow. Can't wait to get that glow? Keep scrolling for a complete anti-aging skin routine guide.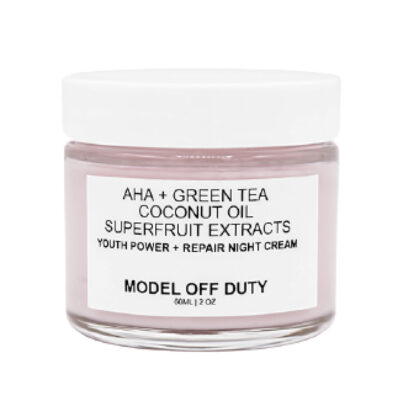 Model Off Duty Beauty Youth Power + Repair Night Cream
The Youth Power + Repair Night Cream by Model Off Duty Beauty is hands down the best anti-aging moisturizer for your skin. This MODB product has always received glorious customer reviews. It is 100 percent clean, natural, and vegan, which means it is suitable for all skin types. Plus, it can be incorporated into your everyday nightly routine. Filled with the strength of AHAs, green tea, coconut oil, along with superfruit extracts this cream is pure love. You must pick this moisturizer for a surreal-looking youthful glow.
Algenist Advanced Anti-Aging Repairing Oil
This potent treatment by Algenist performs like a pro. Pick this for the best anti-aging treatment. This Advanced Anti-Aging Repairing Oil is one of the most luxurious solutions for fine lines, wrinkles, dullness, dryness, and uneven texture. It is an incredibly quick-absorbent in addition to a non-oily alternative to replenish skin. Plus, it is filled with vital moisture-filling ingredients like microalgae oil, ceramides, and brown algae extract. This is all you need for a fresh and youthful-looking glow.
Dr. Brandt Skincare Microdermabrasion Age Defying Exfoliator
Pick this age-defying exfoliator to get polished, smooth skin. It will redefine your skin's surface, giving a brighter complexion in a matter of minutes. It is suitable for all skin types and focuses on skin care concerns like dullness, unevenness, fine lines, wrinkles, acne, as well as blemish spots.
Fresh Black Tea Firming Overnight Mask
This profoundly moisturizing overnight mask is a complete anti-aging treatment in your skin care routine packed into a tiny jar. Just one overnight application of this product is bound to give you that firm, redefined, as well as contoured skin. It also focuses on major issues like loss of elasticity, extreme dryness, and wrinkles. The addition of this mask into your nightly regimen will revolutionize your complexion in a matter of days.
This exceptional anti-aging treatment by Murad is specifically made for your under-eye area. In just a few applications, this product can brighten, tighten, and essentially hydrate your skin. Pick this to eliminate deep wrinkles as well as other signs of aging around your delicate eyes and to achieve bright and glowing skin.
Guerlain Abeille Royale Anti-Aging Fortifying Lotion Toner
Toner is often ignored in anti-aging treatment. However, without a toner, every regimen is incomplete. This toner is one of the most effective, fast-absorbent, water-based products essential for the pH maintenance of your skin. It also offers hydration and protection to the skin that eliminates any signs of aging or pollution. It is suitable for all skin types.

Model Off Duty Beauty Youth Glow Day Serum
We highly recommend this Model Off Duty Beauty product because it is one of the best facial serums in the market. It consists of powerful and safe ingredients to brighten and tighten your aging skin. It may sound unreal, but this serum offers the best care to the most sensitive skin as well. In fact, it is safe to say that the Youth Glow Day Serum is the missing piece of your puzzling skincare regimen. We highly recommend this for the best anti-aging effects.