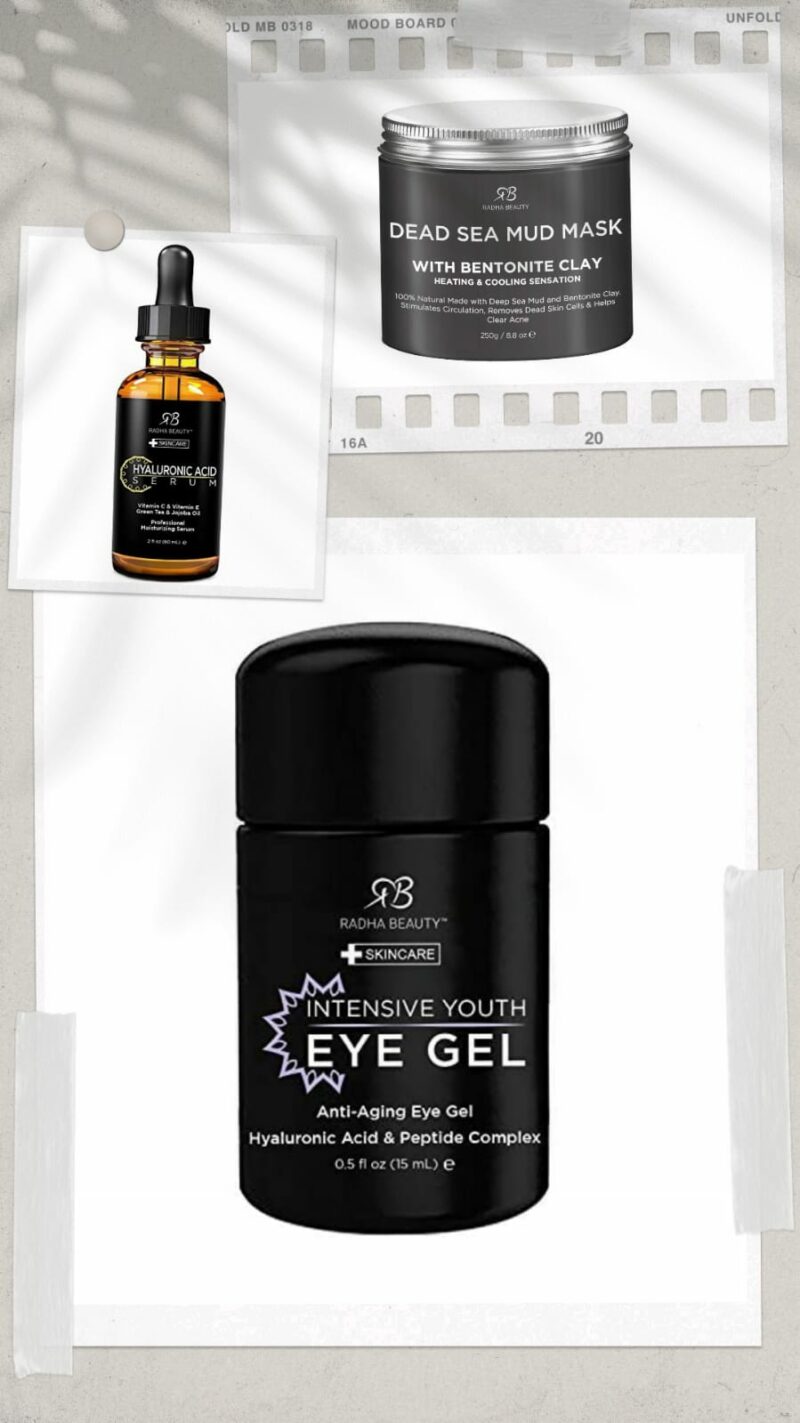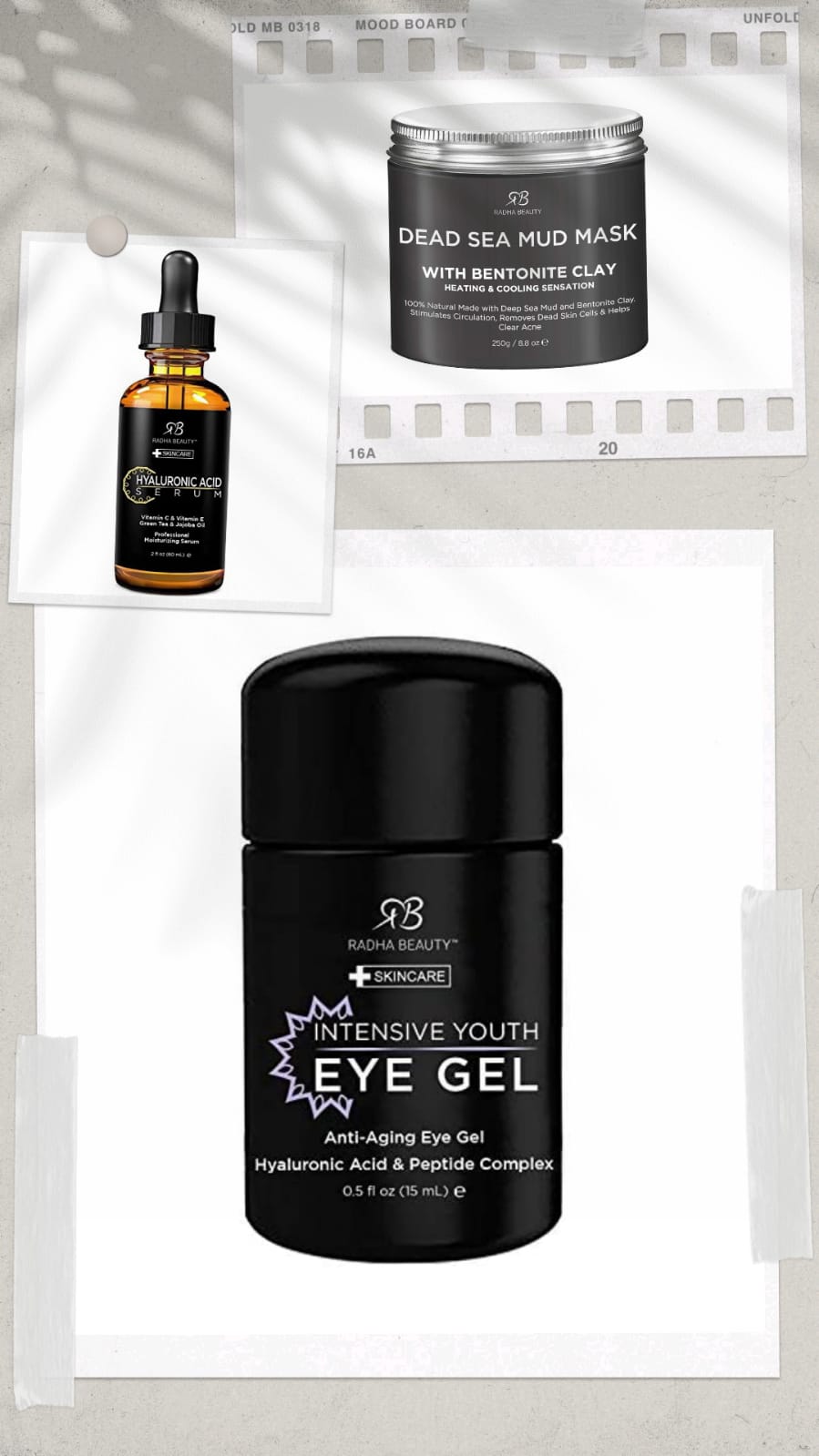 In 2014, Radha Beauty crafted its first line of skincare products made from age-old, traditional ayurvedic remedies. With this healthy, environment-friendly approach, the brand soared to new heights within a few years, and has made a positive impact on the skincare and beauty industry across the globe. According to our Radha beauty review, the brand's products are formulated with natural ingredients and are eco-friendly as well as cruelty-free. Over the years, Radha Beauty has climbed the industry ladder to become the #1 best-selling Beauty and Aromatherapy brand on Amazon.
With a healthy lifestyle, driven workforce, and an eco-conscious mindset, Radha Beauty is a popular choice among numerous loyal customers around the world who believe in the brand and what it stands for. We, too, fell in love with many Radha Beauty products that promote natural and clean beauty for everyone. The brand also offers a range of beauty and skincare products like moisturizers and serums for your daily skin requirements to give you a therapeutic experience with every use. We have listed the 6 best-selling Radha Beauty products below, so that you don't have to go on a beauty hunt for your skin. Check out our Radha Beauty reviews below and get your favorite products today.
Radha Beauty Review – The 6 Best-Selling Radha Beauty Products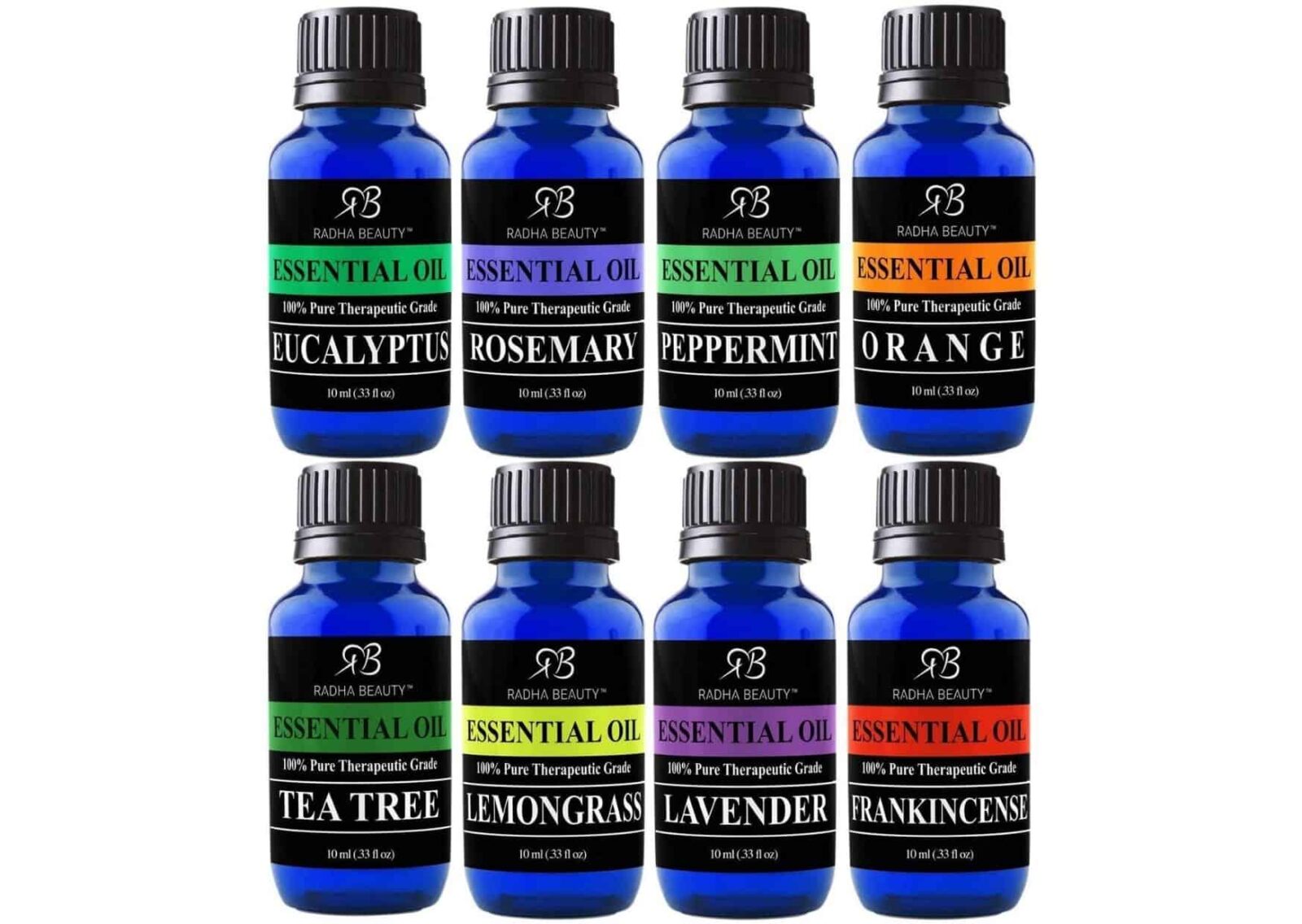 Radha Beauty Essential Oil Set ($19.95) $14.95
Aromatherapy is a healing treatment that promotes health and well-being, using products made from natural plant extract. If you practice aromatherapy on a regular basis or are looking to start with aroma treatment, Radha Beauty Essential Oil Set is just what you need. Simply mix these Radha Beauty essentials oils with a carrier oil for a calming massage or use an Aromatherapy Essential Oil Diffuser to relax and unwind with a pure, heavenly fragrance. This set contains 8 essential oil bottles to provide you with the finest oils for various aromatherapy treatments.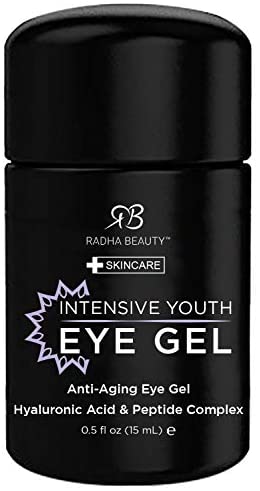 Radha Beauty Intensive Youth Eye Gel ($13.95)
Formulated with a rich blend of natural-based ingredients like hyaluronic acid, aloe vera, cucumber, vitamin E, and rosehip oil, Radha Beauty Intensive Youth Eye Gel can help treat fine lines, wrinkles, eye bags, puffiness, and dark circles around the eyes. This product is safe for all skin types and is free from alcohol, sulfates, or parabens. This Radha Beauty eye gel uses a unique Matrixyl 3000 stem cell therapy to revive and nourish the delicate skin around the eyes. Apply product directly to the under-eye area. Use twice a day for best results.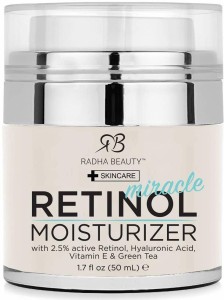 Radha Beauty Miracle Retinol Moisturizer ($20.95) $17.95
A true miracle cream, Radha Beauty Miracle Retinol Moisturizer is an all-in-one daily moisturizer that helps brighten skin tone, diminish the appearance of fine lines and wrinkles, reduce hyperpigmentation, and boost collagen production for healthy skin. Key ingredients include aloe vera, sunflower oil, wildcrafted green tea, jojoba oil, and shea butter. This Radha Beauty Retinol Moisturizer Cream is a lightweight, oil-free cream that absorbs instantly into the skin to give you a smooth, radiant glow. Apply to cleansed skin in the morning for lasting hydration.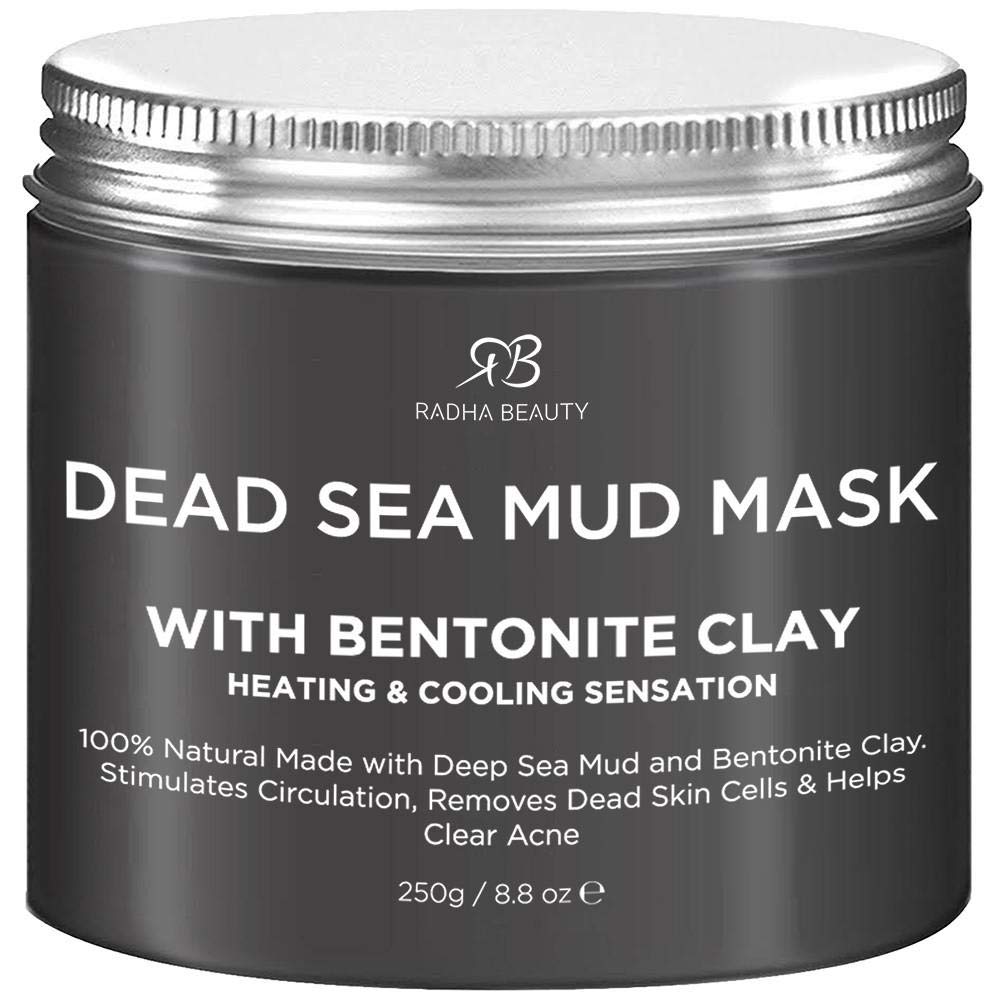 Radha Beauty Dead Sea Mud Mask ($12.95)
Made from a 100% natural and mineral-rich formula, Radha Beauty Dead Sea Mud Mask helps clear every bit of dirt, dead skin cells, and impurities while absorbing excess oil. This product is safe for all types of skin. Dead Sea Mud Mask contains dead sea mud, bentonite clay, shea butter, hyaluronic acid, and sweet almond seed extract to deeply nourish your skin and reveal a flawless glow. Apply the mask to cleansed skin and leave for 7-12 minutes before using a lukewarm washcloth to gently remove the mask. Use once a week for a healthy, beautiful glow.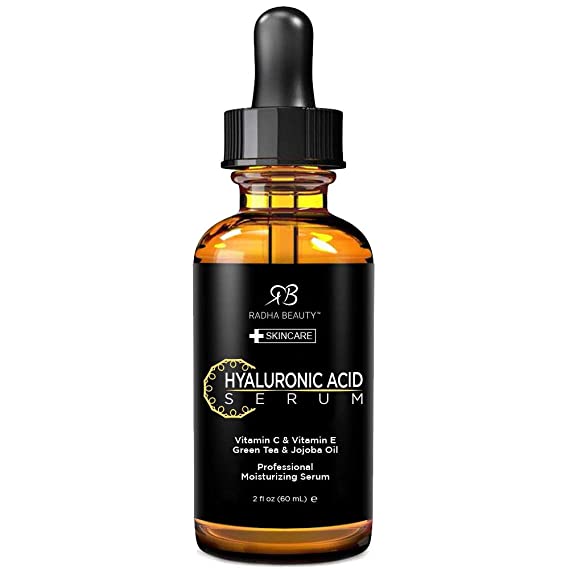 Radha Beauty Hyaluronic Acid Serum ($18.95)
Radha Beauty Hyaluronic Acid Serum penetrates your skin to the deepest layers and provides rich hydration for a youthful glow. The serum helps improve skin cell health and restores skin elasticity. Hyaluronic acid serum also treats skin concerns like redness, breakouts, and itchiness. Made from botanical hyaluronic acid, organic aloe, vitamin E & C, organic jojoba, and organic green tea, this serum is gentle on all skin types. Apply a few drops to clean skin and follow through with a moisturizer. Use daily for best results.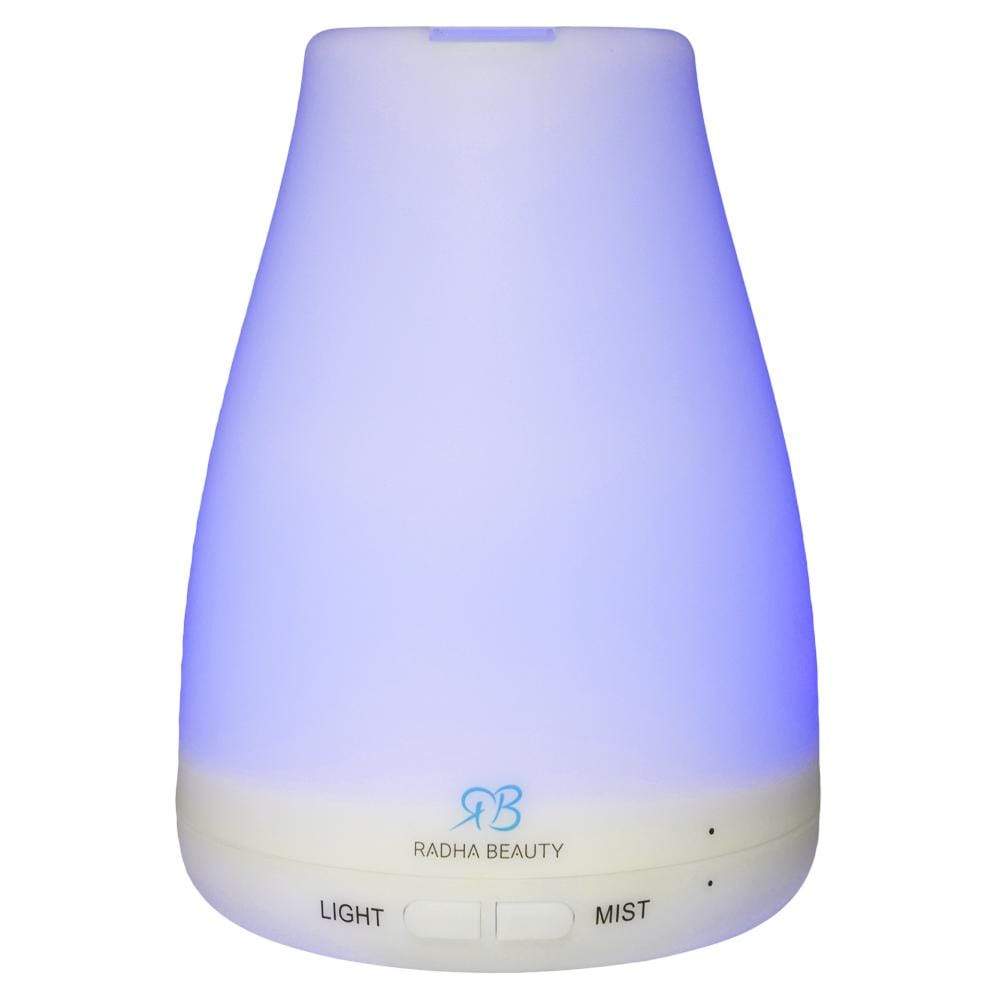 Radha Beauty Aroma Therapy Essential Oil Diffuser ($15.95)
Here's a bonus product for you to check out. Try Radha Beauty Aroma Therapy Essential Oil Diffuser to use with various essential oils and set the perfect mood. The product is a 160 ml essential oil diffuser. After using your favorite essential oil, simply press the mist button once for a 30-second interval and twice for a continuous aromatic flow. You can now treat yourself to a pleasant, relaxing session by soothing and calming your mind to a lasting aromatherapy treatment. Radha Beauty oil diffuser is safe for everyday use.
Up Next: This all-natural is a dream-come-true skincare product for glowing skin