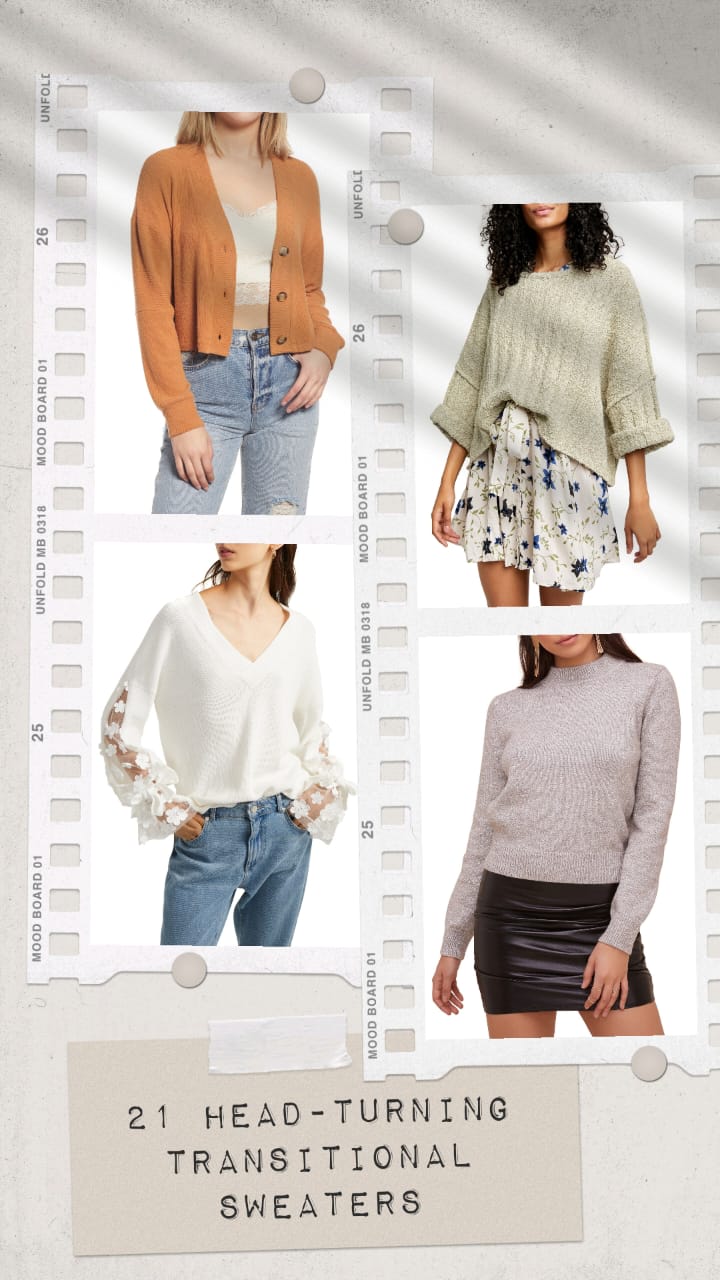 This is a universal fact that a lightweight yet warm sweater is essential for every transitional season wardrobe. They're perfect for layering as well as for wearing on their own. However, as we have left winter behind and entered spring, the weather these days is way too unpredictable. That's why we scoured the internet for hours on end and brought the cutest 21 sweaters from Nordstrom that will help you build a failsafe transitional wardrobe. We searched through the pages of your favorite retailer and combed these perfect transitional weather cool sweaters for you.
They are cozy, cute, trendy, and everything that a fashionista expects. Be it a chunky sweater or soft cardigan; there are plenty of options to satiate your seasonal shopping craving. So, scroll down and find what you love!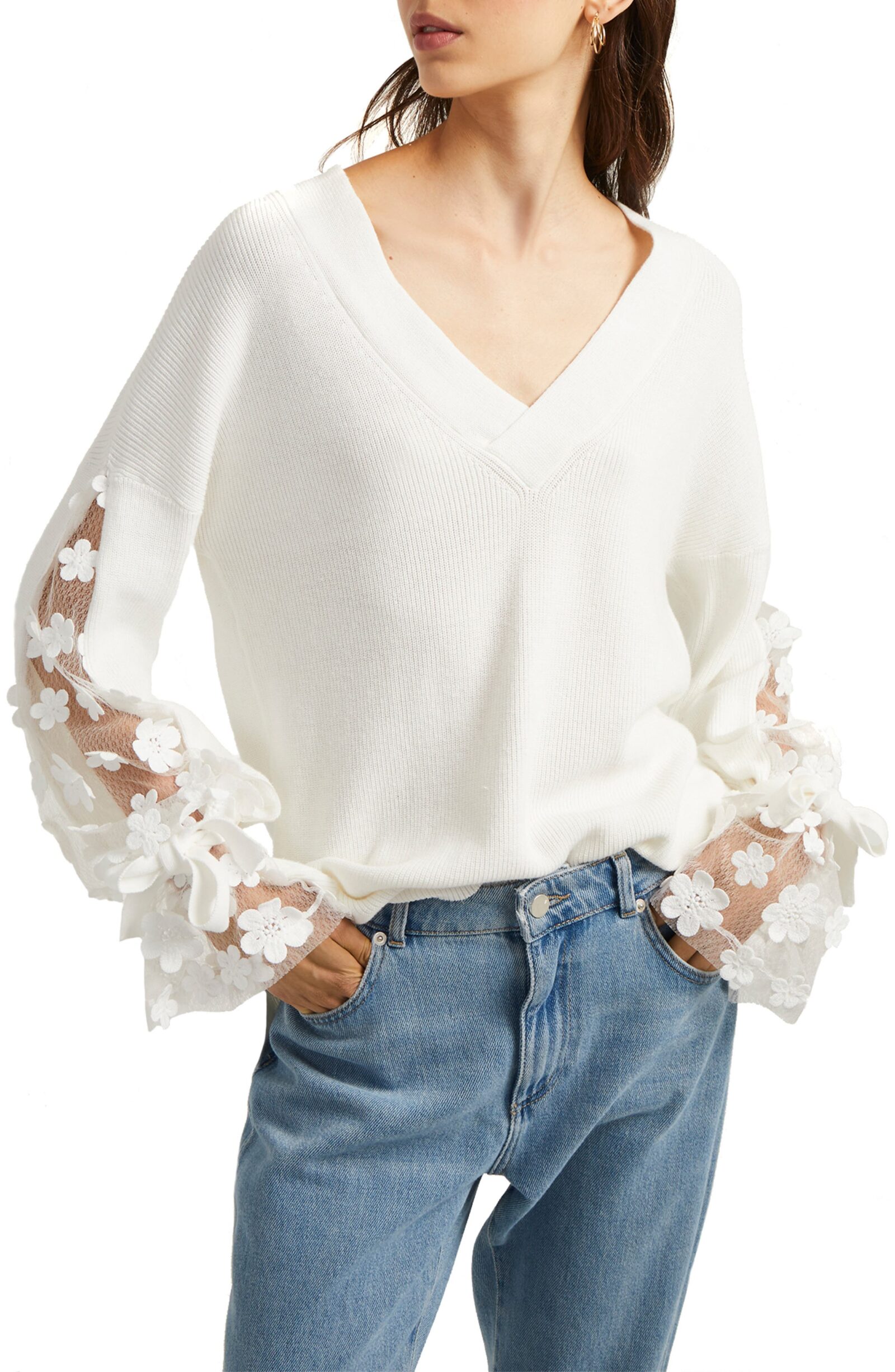 French Connection Caballo Sweater ($118) 
This sweater is pulled off to perfection with lace and floral embellishment on the sleeves. The dreamy white color and slouchy fit will make you the prime contender of the fashion game.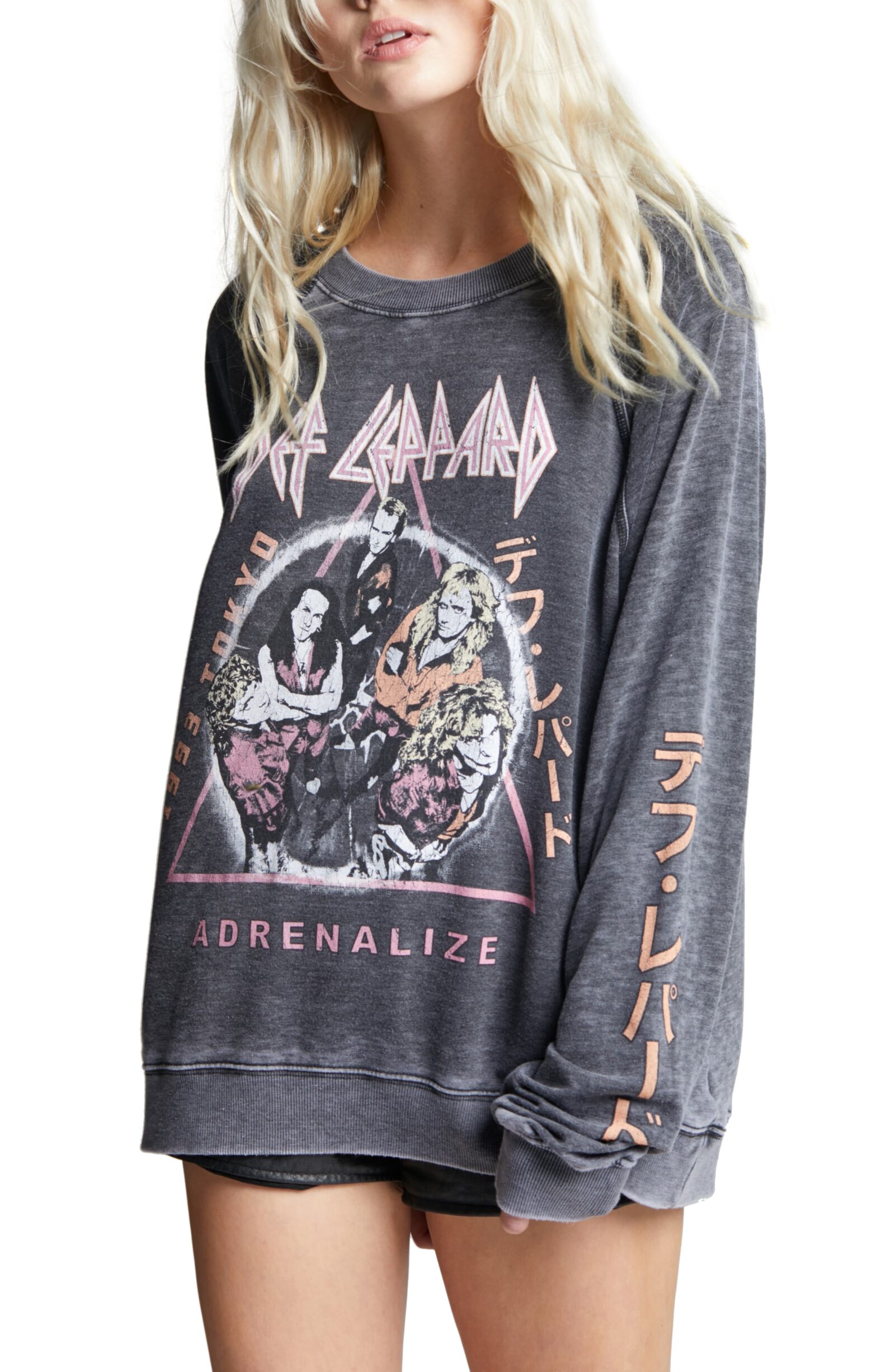 Recycled Karma Def Leppard Adrenalize Sweatshirt ($55)
The sartorial point of view of this sweatshirt is top-notch, thanks to its acid wash treatment. The band print adds a vintage-inspired vibe, too, that makes it a must-have.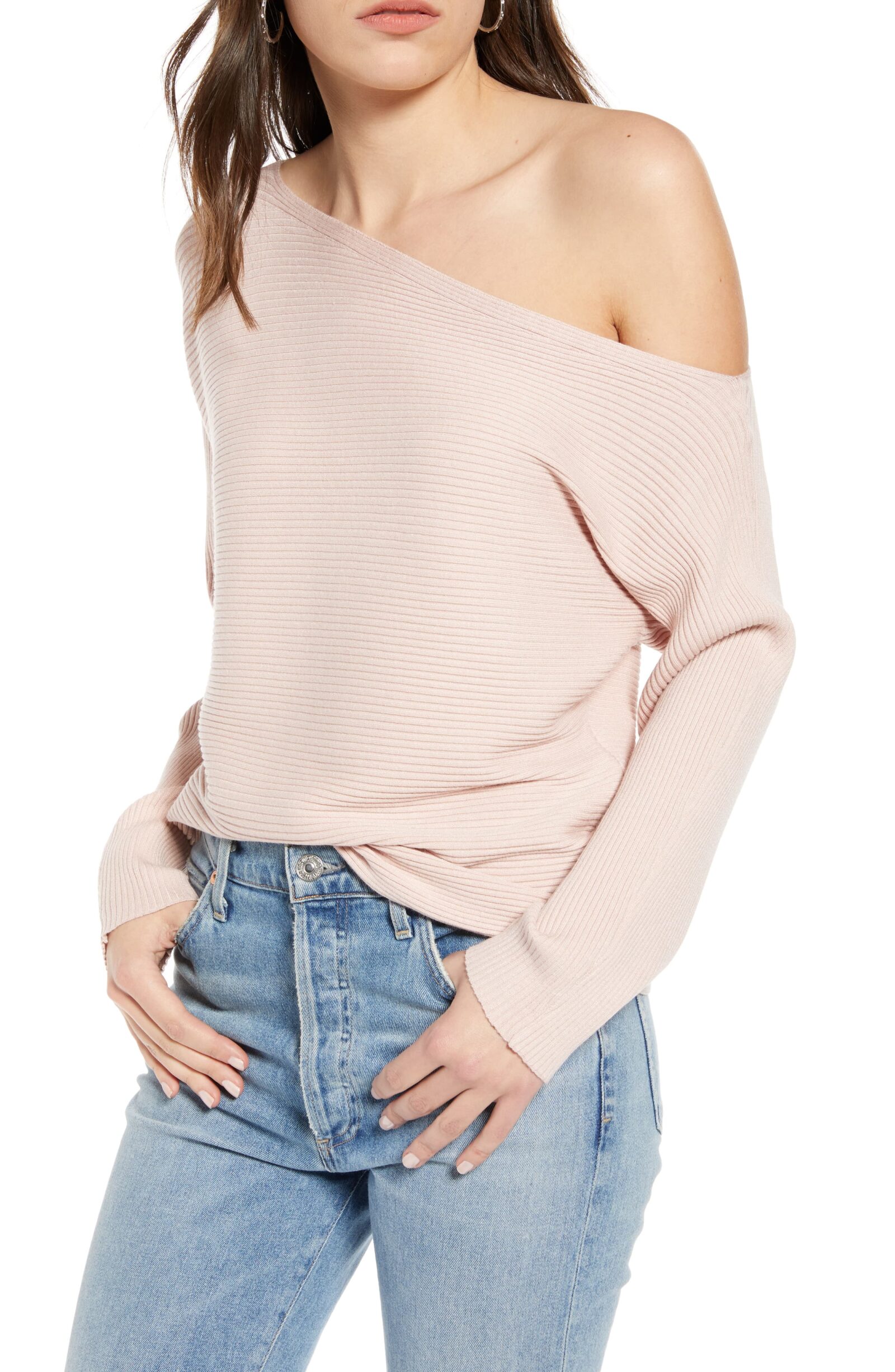 Treasure & Bond One-Shoulder Pullover ($69)
Make way for the cutest pullover that exists. The baby pink hue of this one-shoulder pullover looks adorable and sexy at the same time. The ribbed fabric gives an instant sophistication to the look.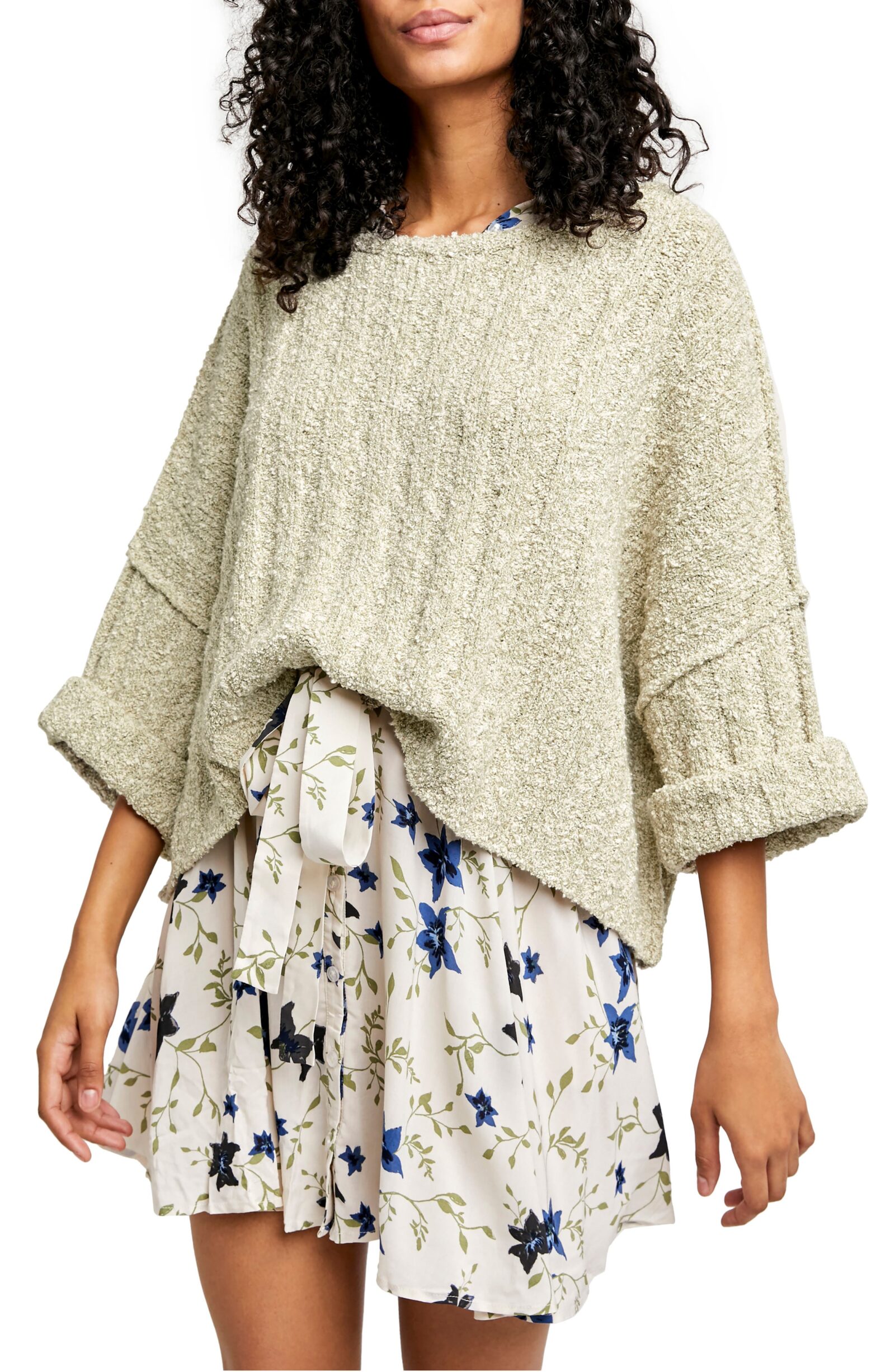 Free People Good Day Pullover ($78) $32.97–$78
Witness a deluge of compliments with this oversized pullover featuring a slouchy fit and a cool laid-back vibe. Even the tone of this sweater is so subtle yet eye-catchy!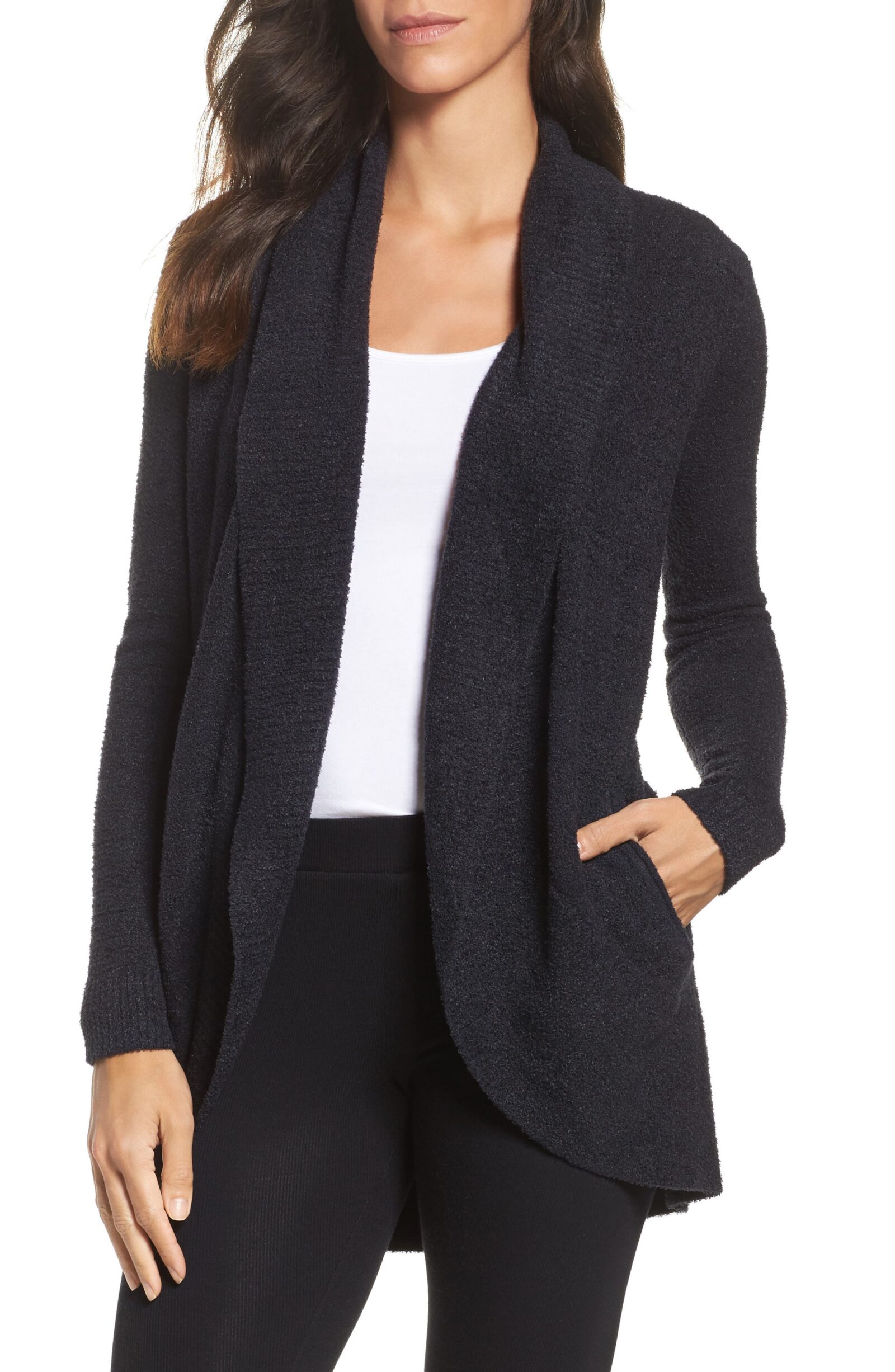 Barefoot Dreams CozyChic Lite® Circle Cardigan ($116)
Redefine what 'stunning' means in your fashion dictionary with this soft and lightweight cardigan that is incredibly comfy and timeless too. The cozy fabric of this cardigan will fine-tune your entire style.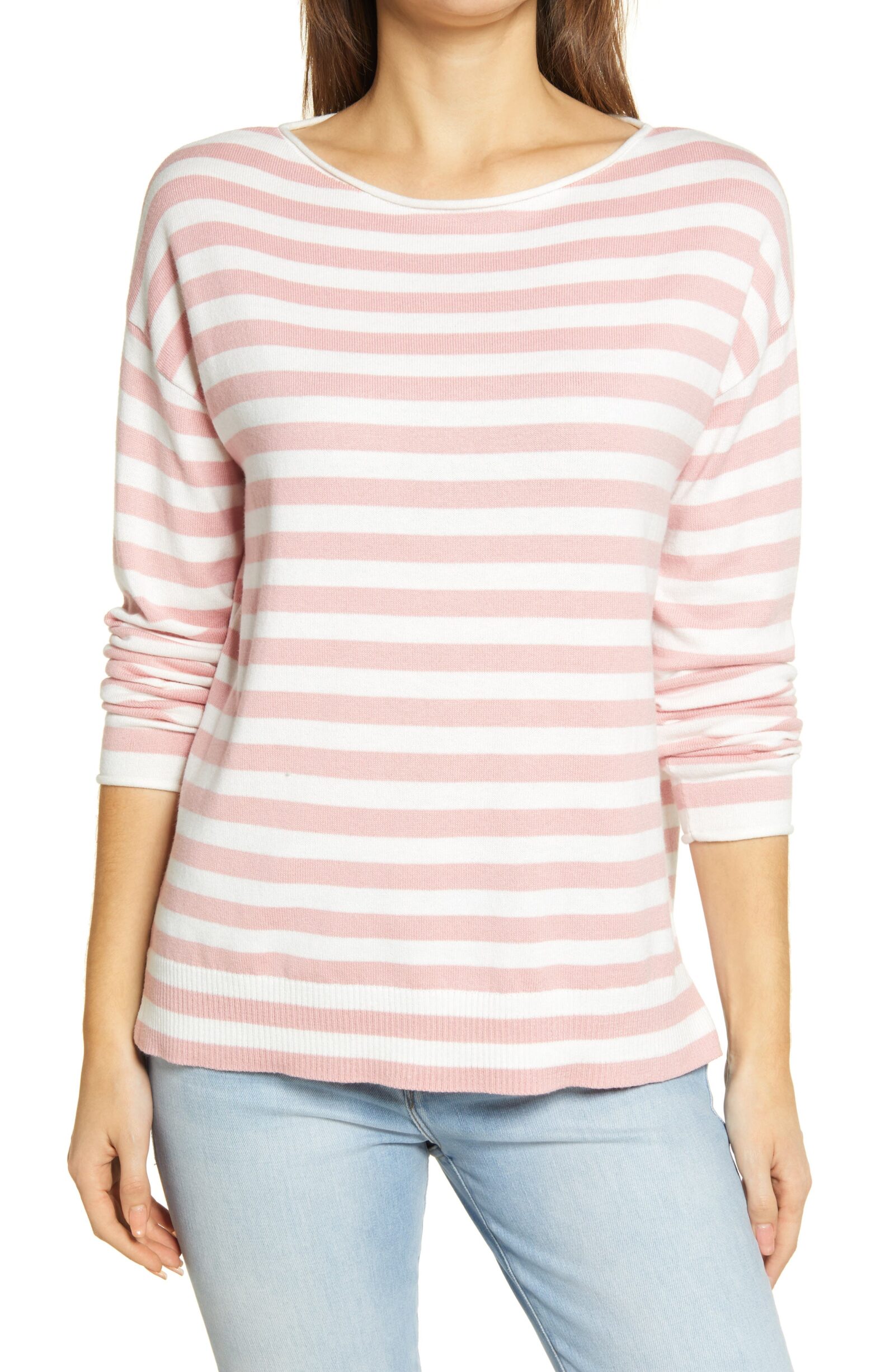 Caslon Boatneck Sweater ($49)
For days when you want to wear something other than your typical sweatshirts or tops while being comfortable, you can always count on this essential sweater featuring a boatneck.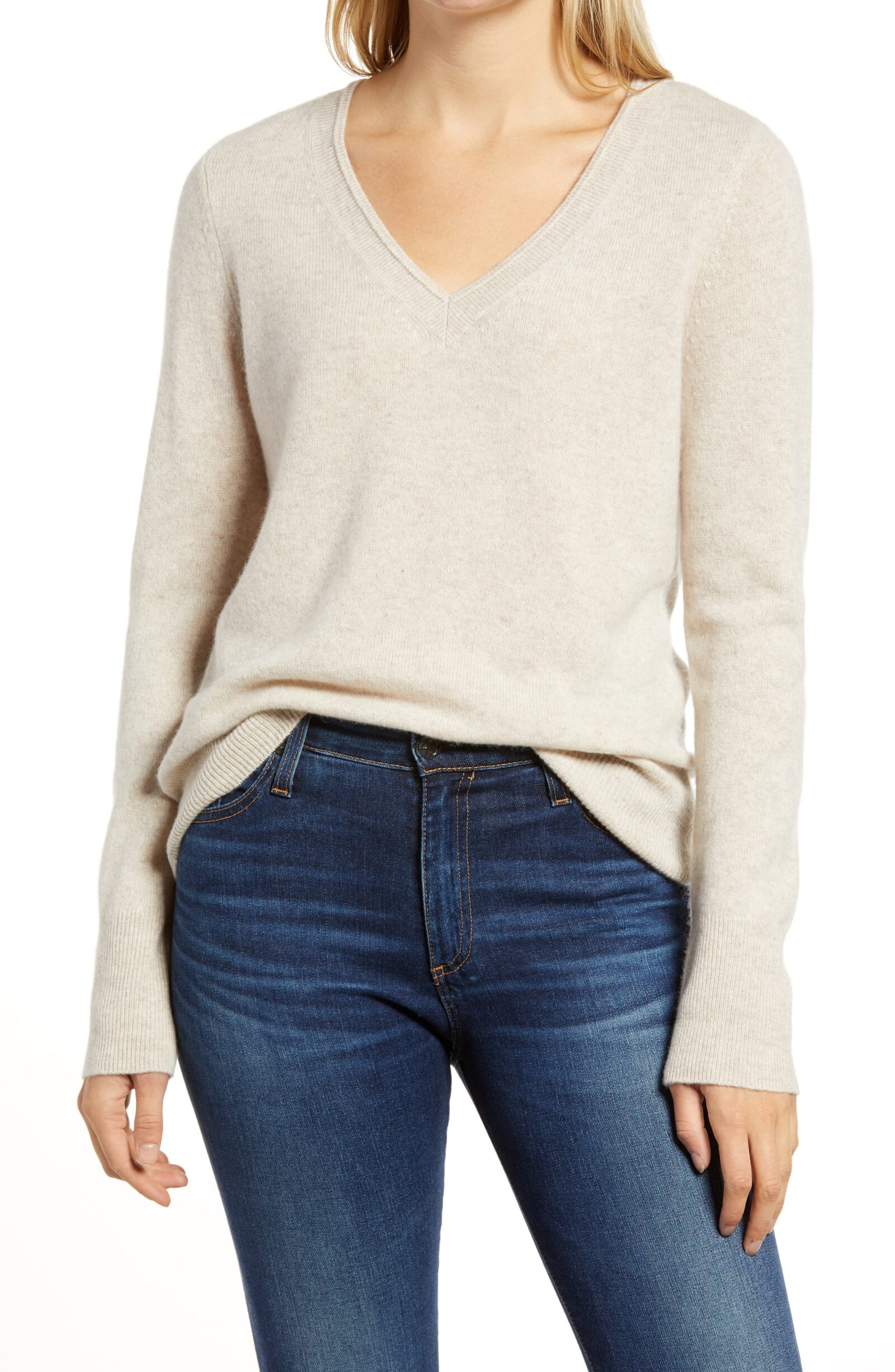 Halogen V-Neck Cashmere Sweater ($98) $48.90
Lend your outfit an opulent look and stay cozy with a cashmere sweater. The classy charm and V neckline make it a failproof choice for every style enthusiast out there.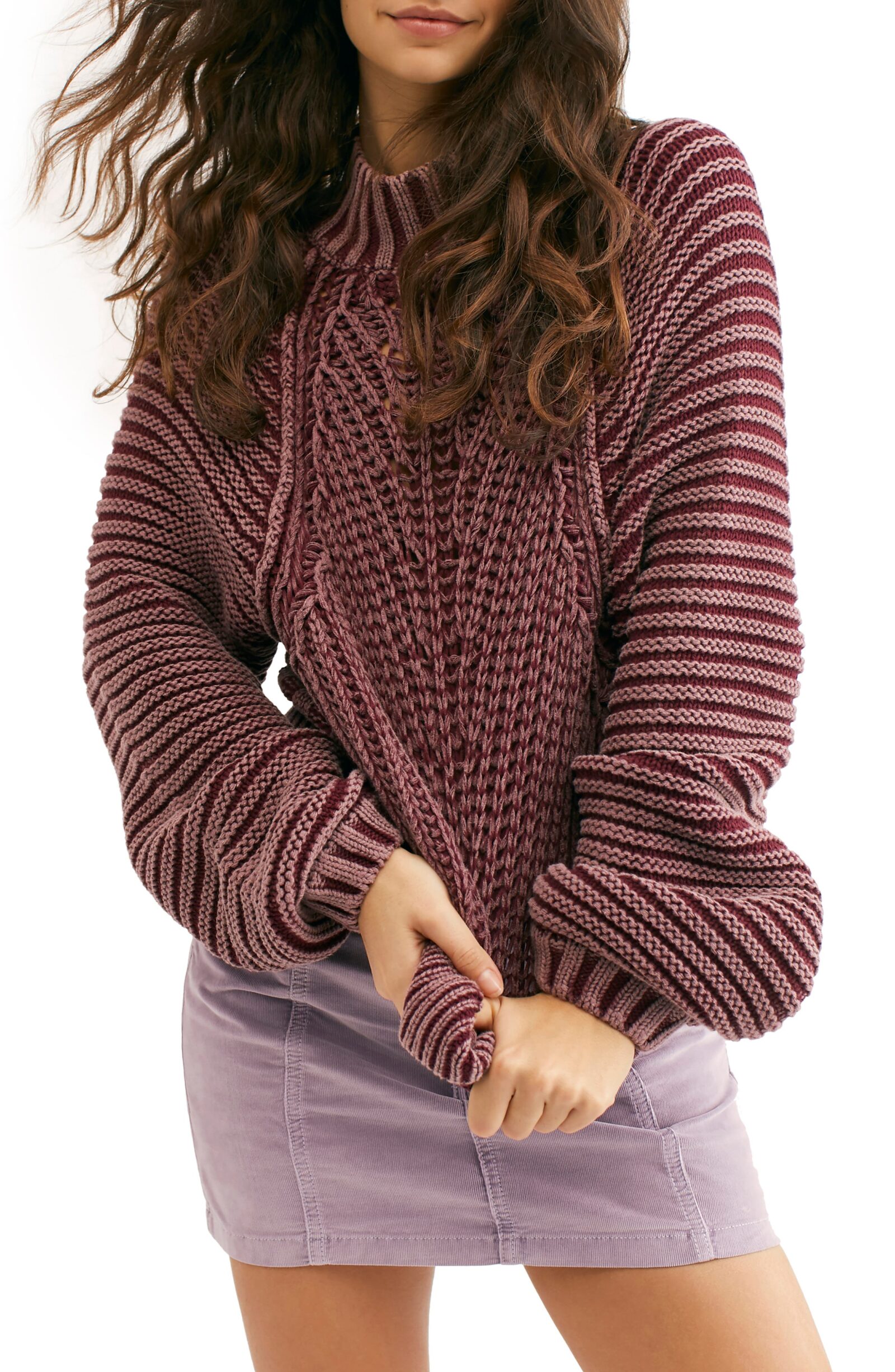 Free People Sweetheart Mock Neck Sweater ($78) $32.97–$78
You will want to live in this cozy chunky sweater all year long. The maximum chic and warm factor of this sweater will bring major fashion joy for you. So, what are you waiting for?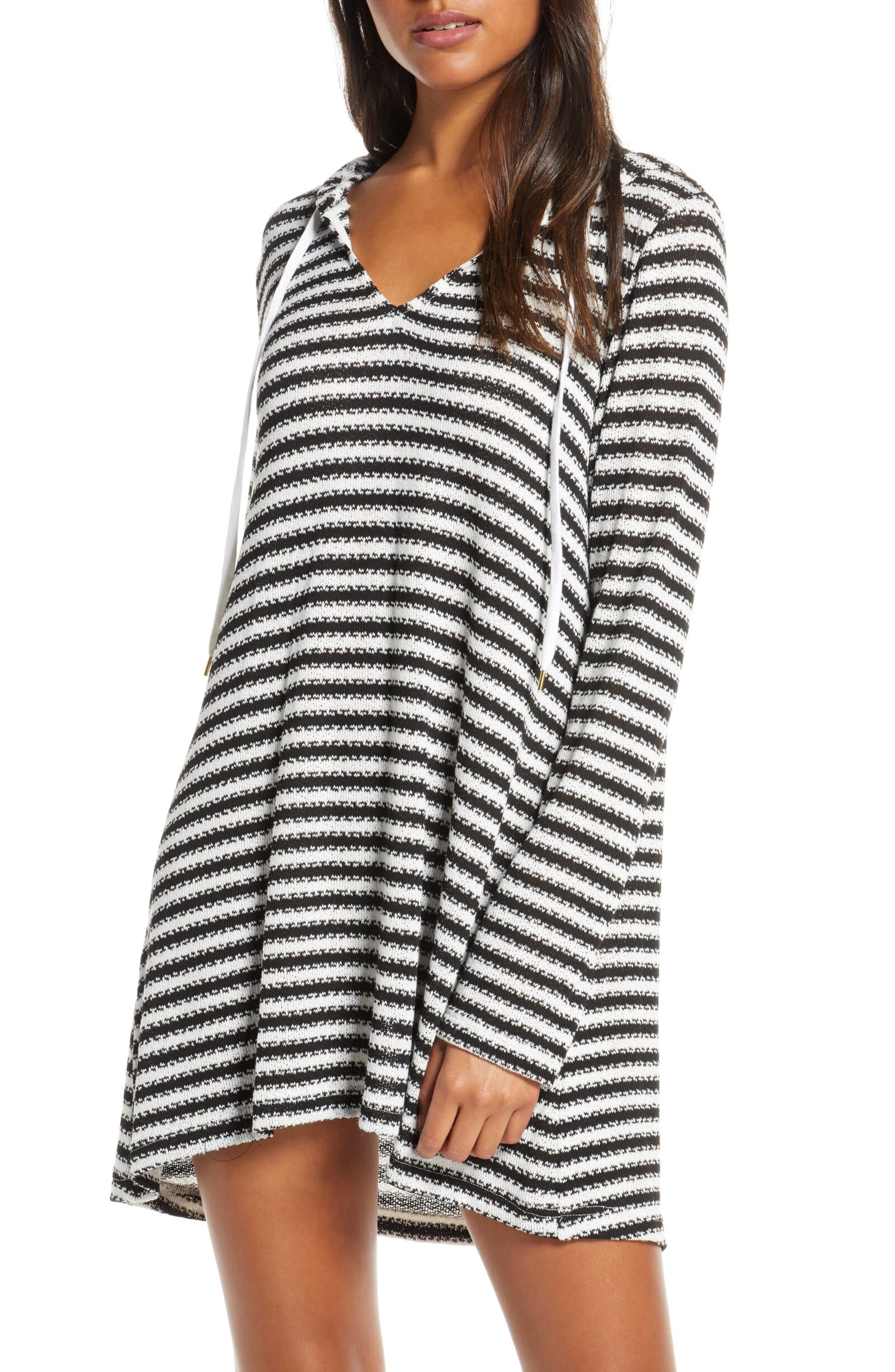 La Blanca Slouchy Hooded Sweater Cover-Up Tunic ($69)
This sweater tunic features a beachy take fashionistas are obsessed with. The classic stripes and easy-going silhouette of the number are universally flattering. It will take you from AM to PM with no effort.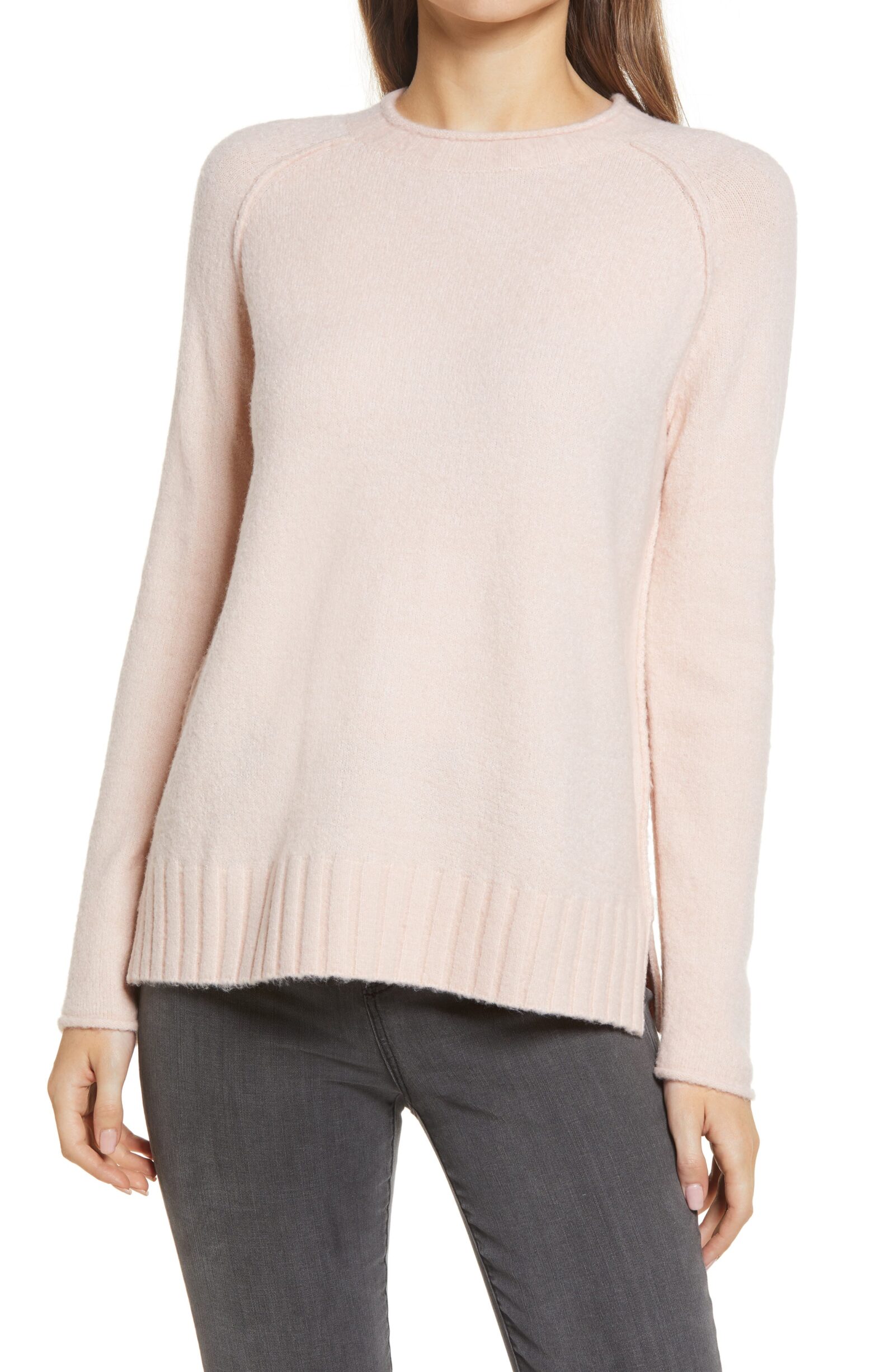 Caslon Cozy Rolled Crewneck Sweater ($49) $20.97
Maximize the cozy-chic appeal of your outfit by opting for this crewneck sweater that is ultra-versatile. The easy fit and small side slits make this sweater a core staple for your wardrobe.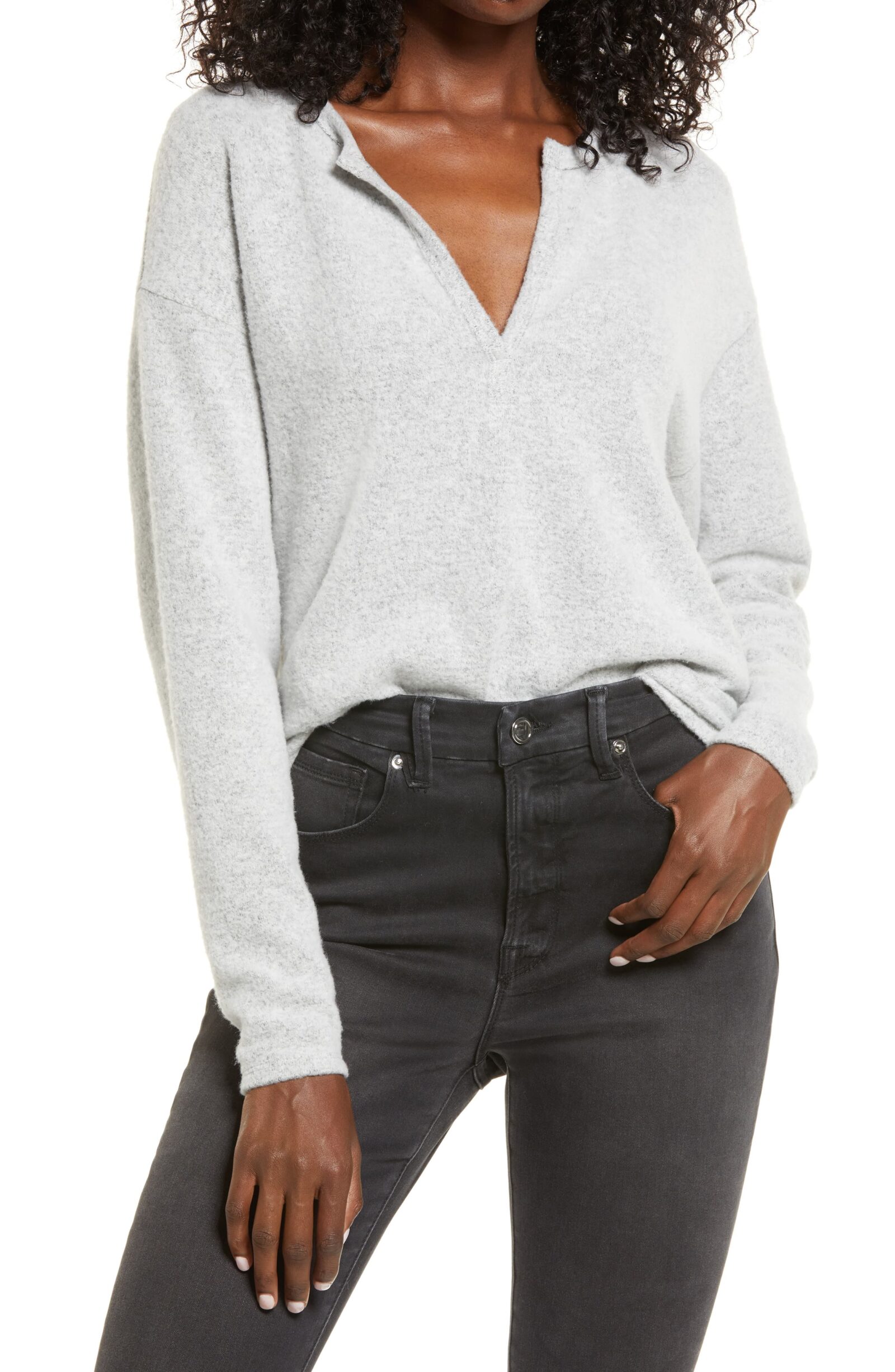 Socialite V-Neck Top ($39) $15.98–$23.97
Finally, you have got yourself the perfect knit top that you have been looking for. To say this sweater is elegant would be an understatement; its soft and warm feel also adds up to the charm.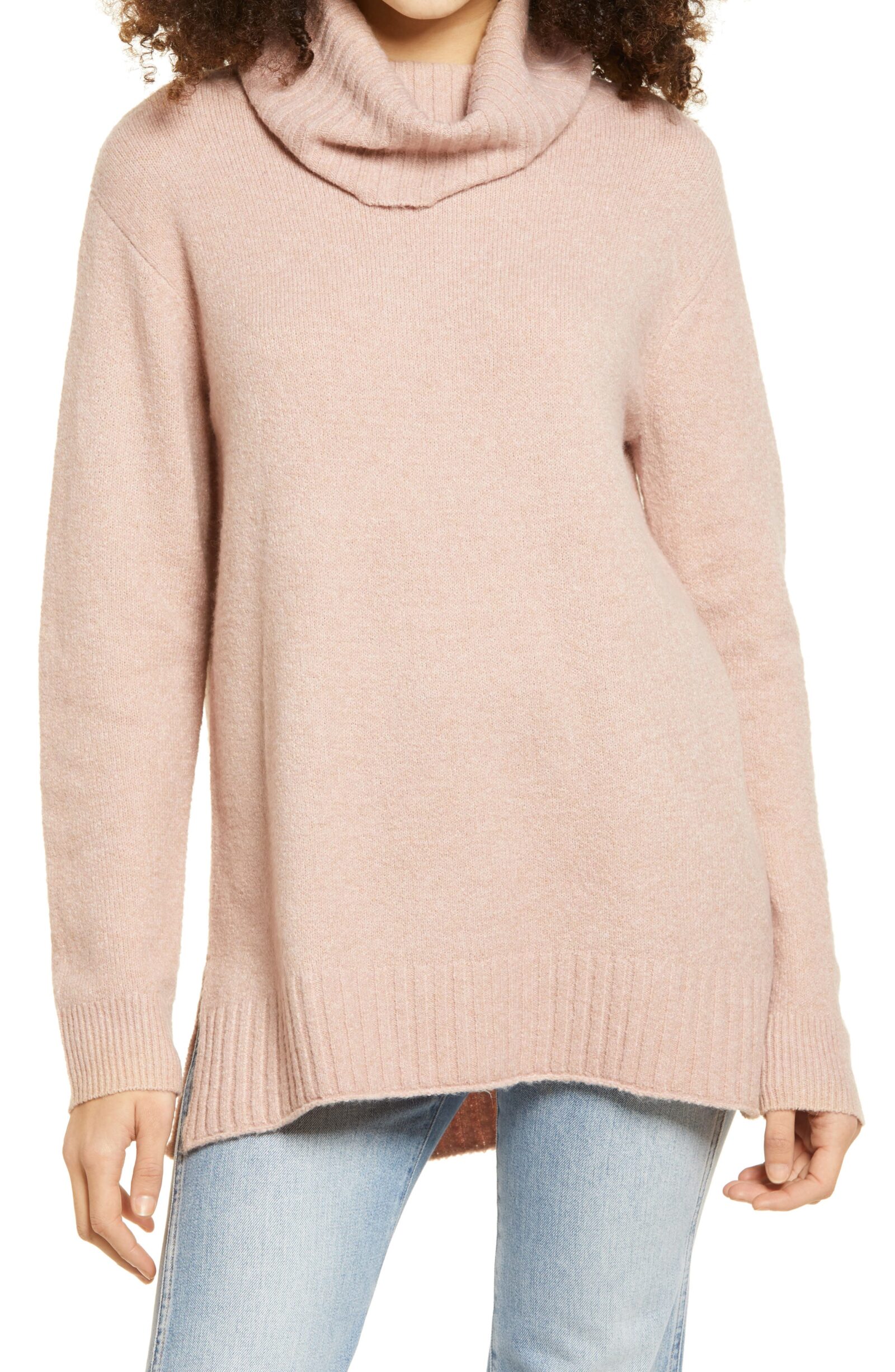 BP. Longline Turtleneck Sweater ($39) $15.60-$21.45
This turtleneck sweater will claim a top spot in your most current routine. Its relaxed fit and subtle pink color will go with almost everything that's in your wardrobe right now.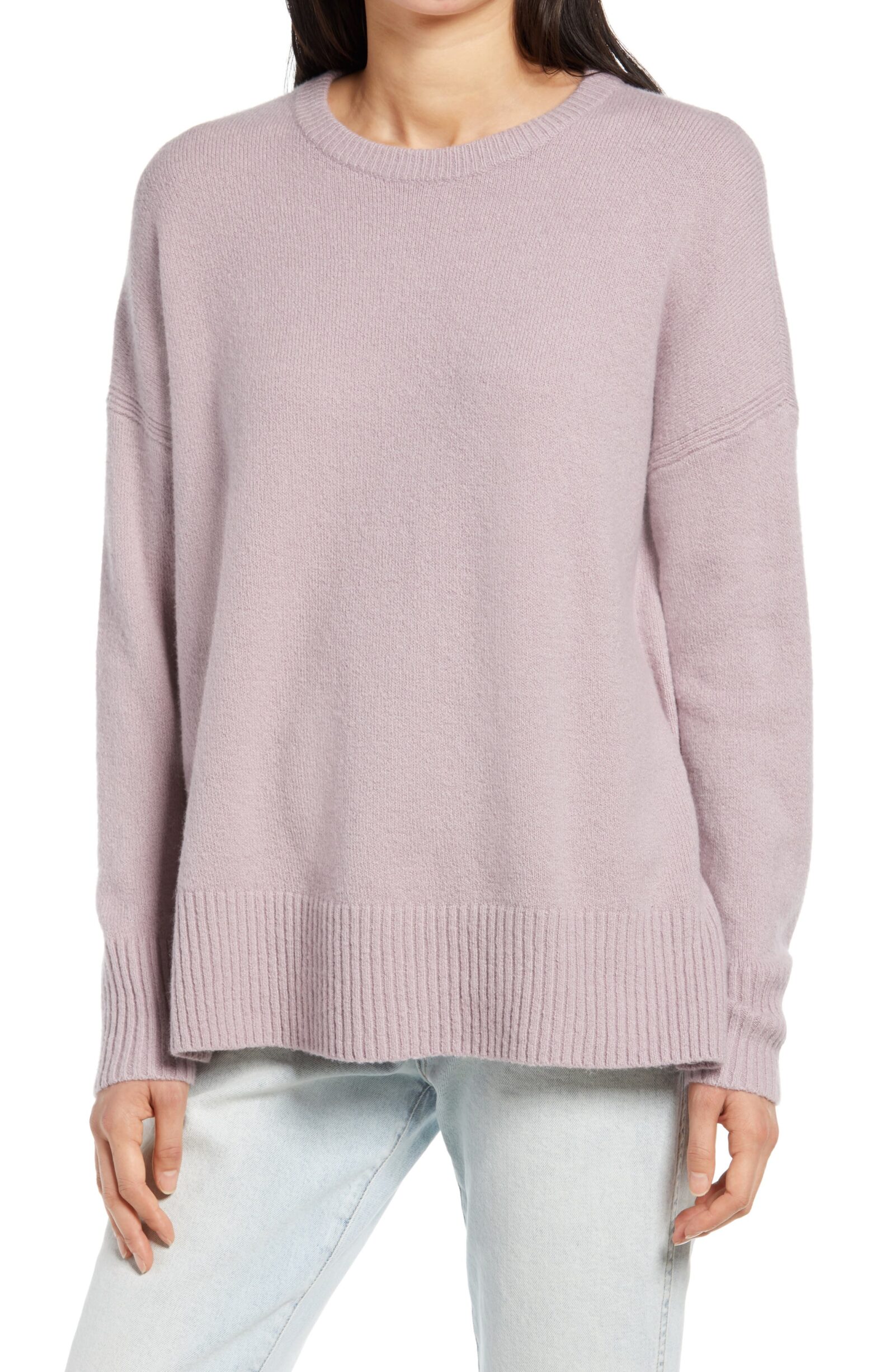 Treasure & Bond Oversize Crewneck Pullover ($69) $28.97
Make your entire wardrobe failsafe with this crewneck sweater that is too cute to pass on. Wearing this lightweight sweater will be an utter delight for every style enthusiast. So, kick away the transitional season itch with this oversized sweater.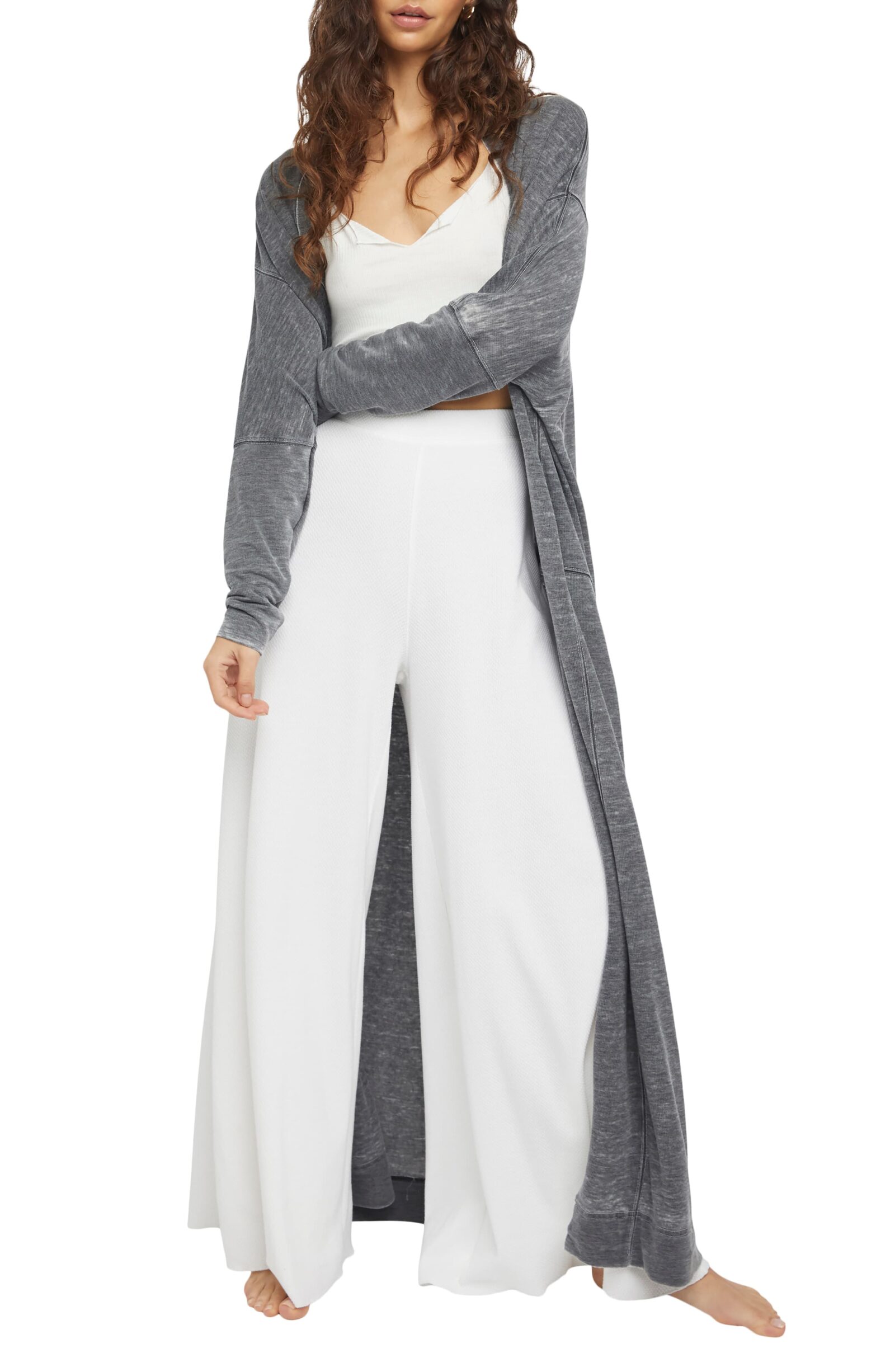 Free People Cozy Girl Longline Cardigan ($78)
Add extra dresser's brownie point to your sartorial resume with a longline cardigan that looks extremely stunning; credit goes to the floor-touching length and sleek silhouette.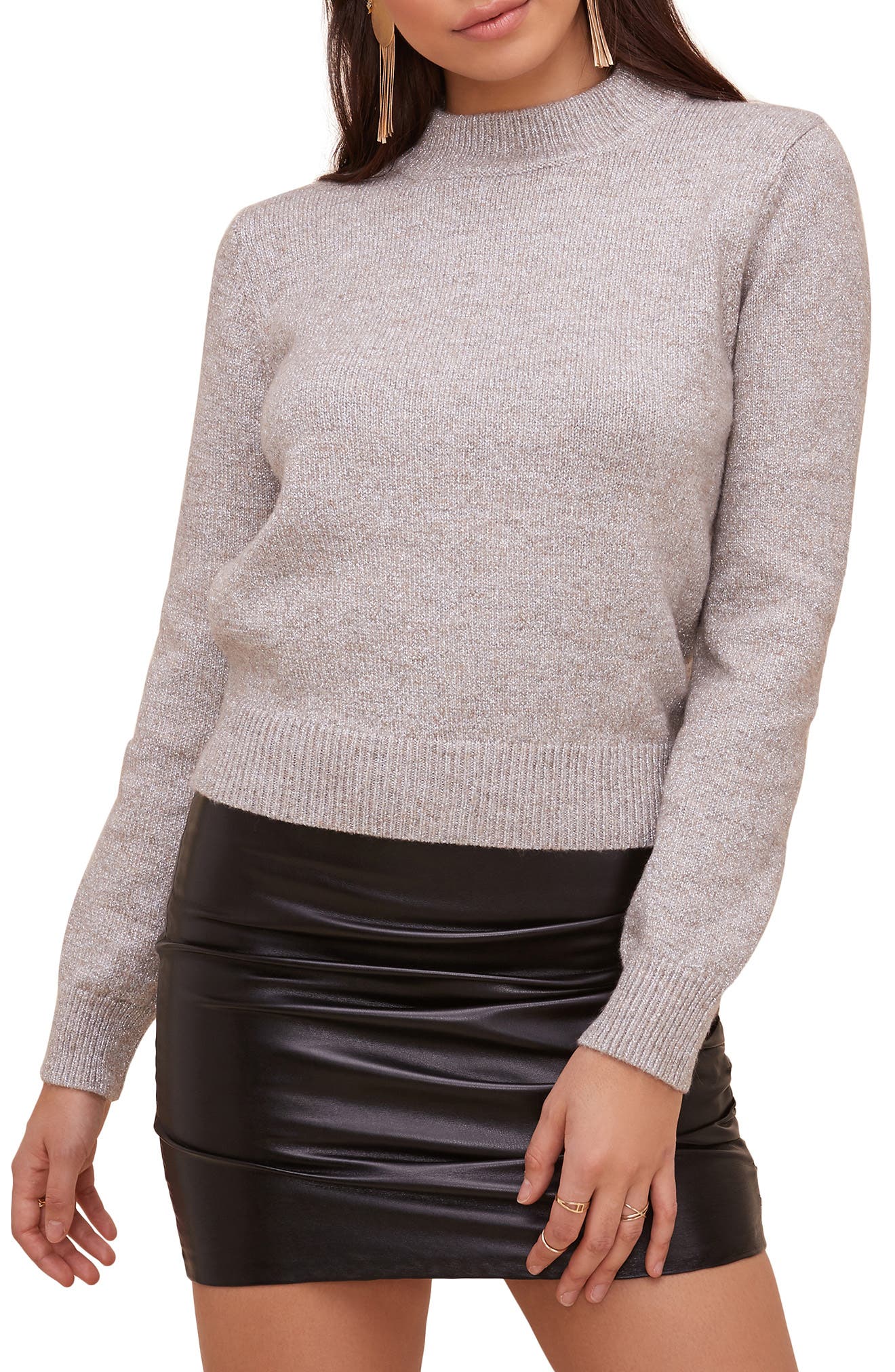 ASTR The Label Cutout Back Sweater ($79) $29.97
Let the jaws drop, and heads turn by opting for this simple yet sexy sweater offering a cutout back. The metallic threads are perfect for every occasion, be it casual or classy.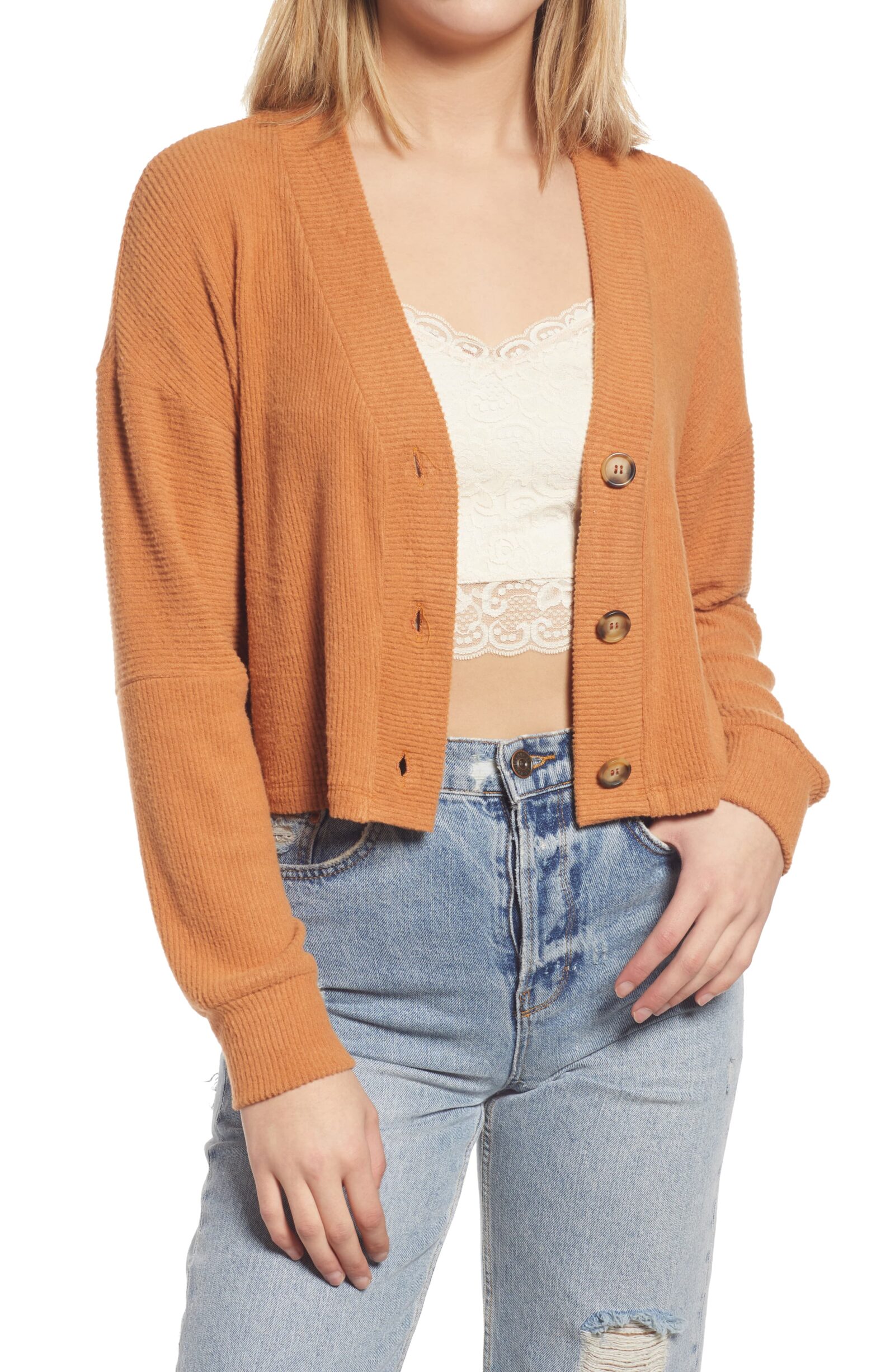 La Land Creative Co Brushed Cardigan Sweater ($39) $15.97–$23.40
The rustic orange hue of the sweater will magnify your fashion sense in no time. You can layer this cropped cardigan or wear it on its own; it'll work beautifully either way.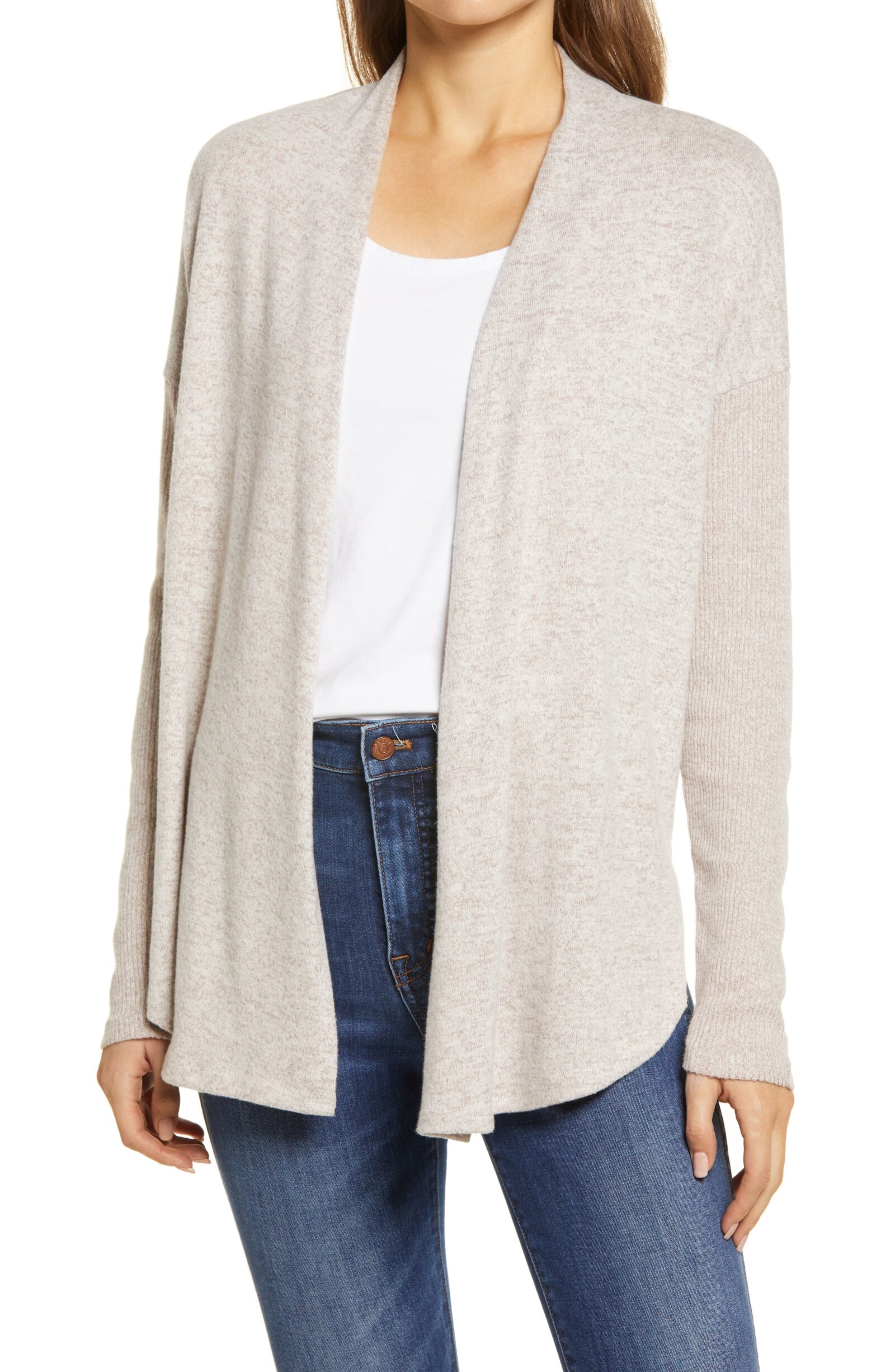 Bobeau Brushed Cardigan ($58) $23.97
Upgrade the entire essence of your closet with this sophisticated cardigan that is dripping chic. This soft cardigan fits in the high-wearable trend category.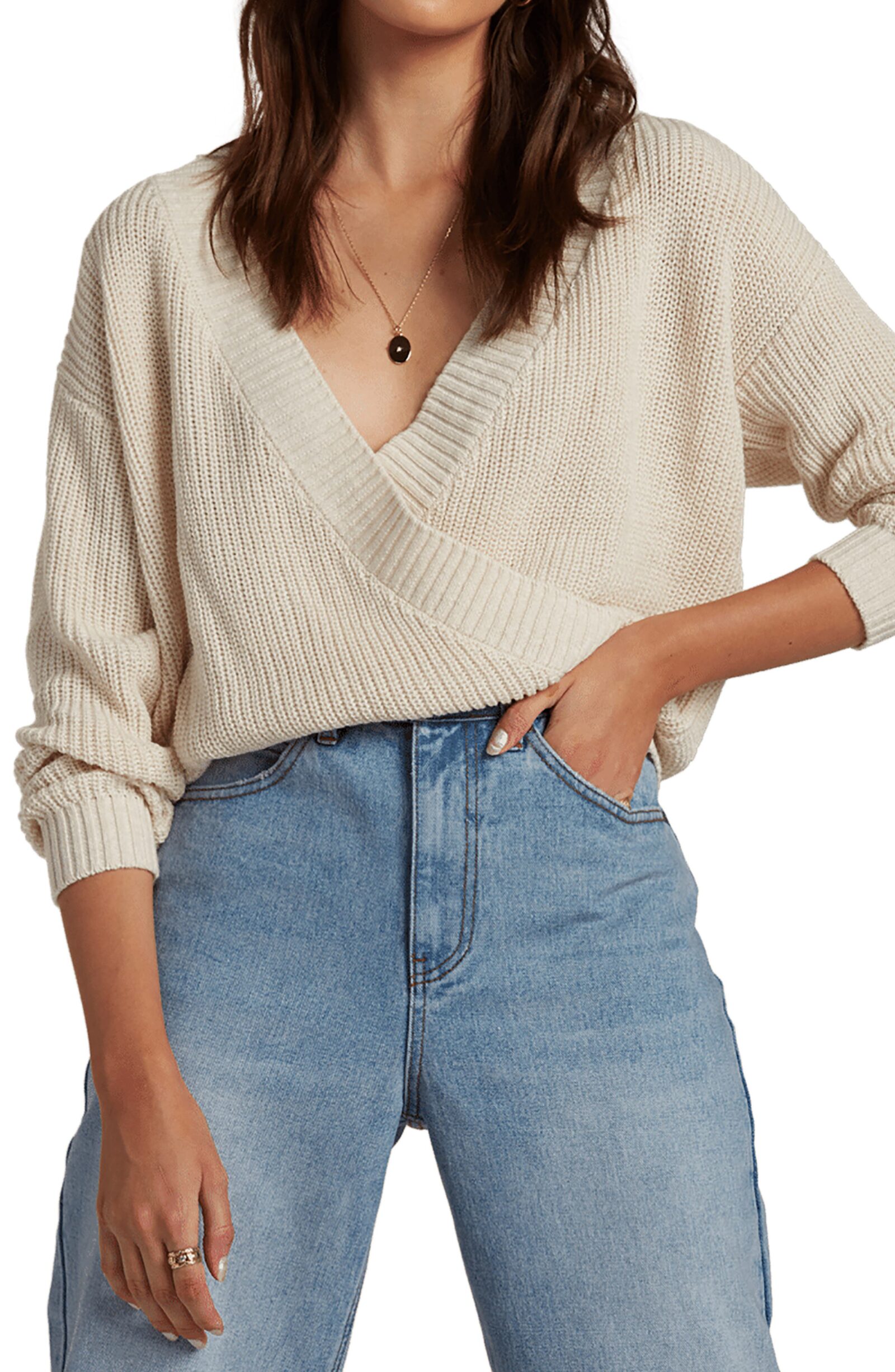 Billabong Bring It Faux Wrap Sweater ($55.95) $33.57
This distinctively stylish wrap sweater will make you look stunning among the fashion flock. This sweater is catching on like wildfire among the fashionistas, so hurry up.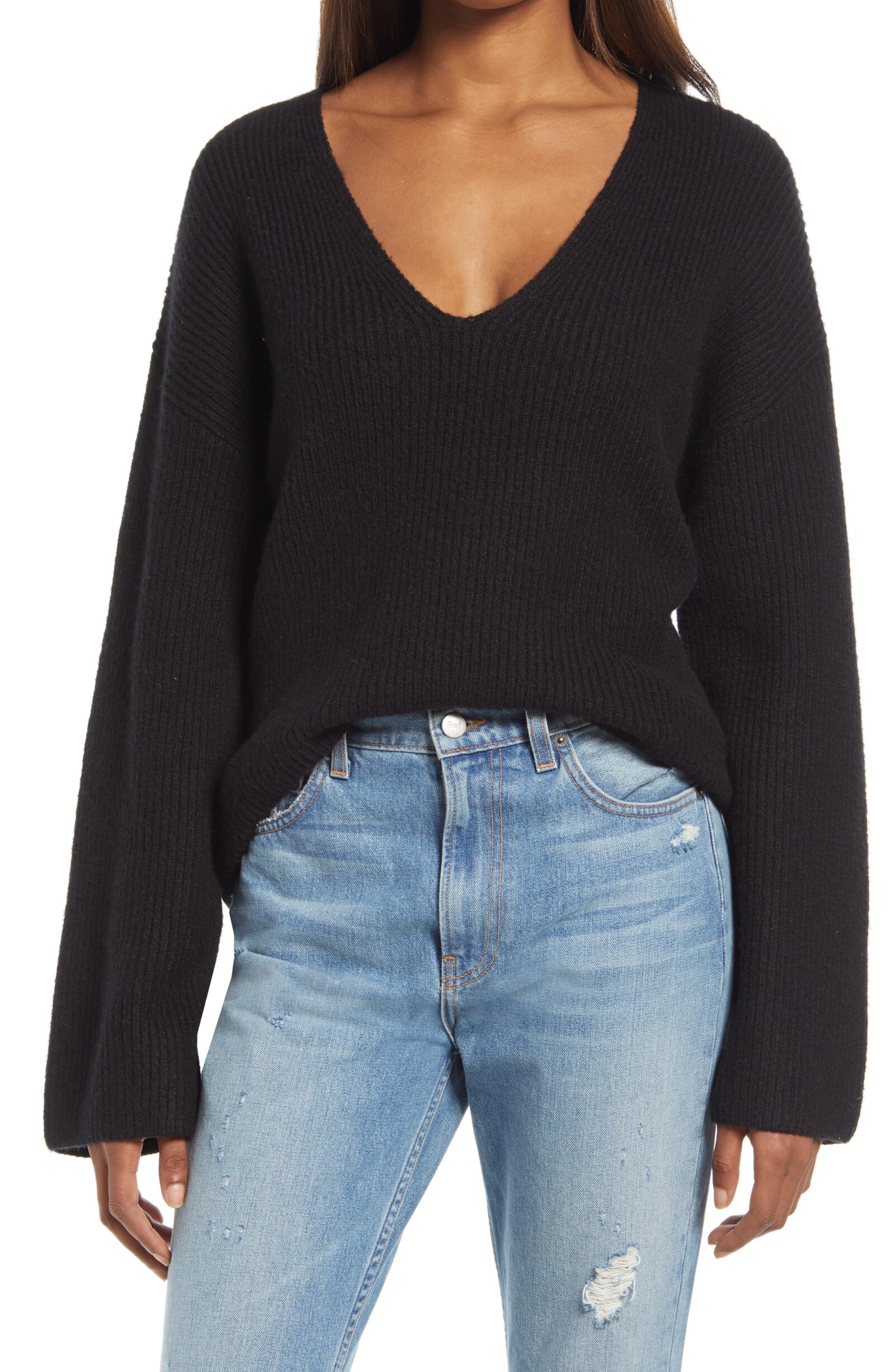 Treasure & Bond V-Neck Rib Stitch Sweater ($69) $26.97–$28.97
Create your signature pared-down vibe with this sweater that is here to stay in the fashion world for a long time. This is the perfect pick to get a jump-start on your transitional season shopping.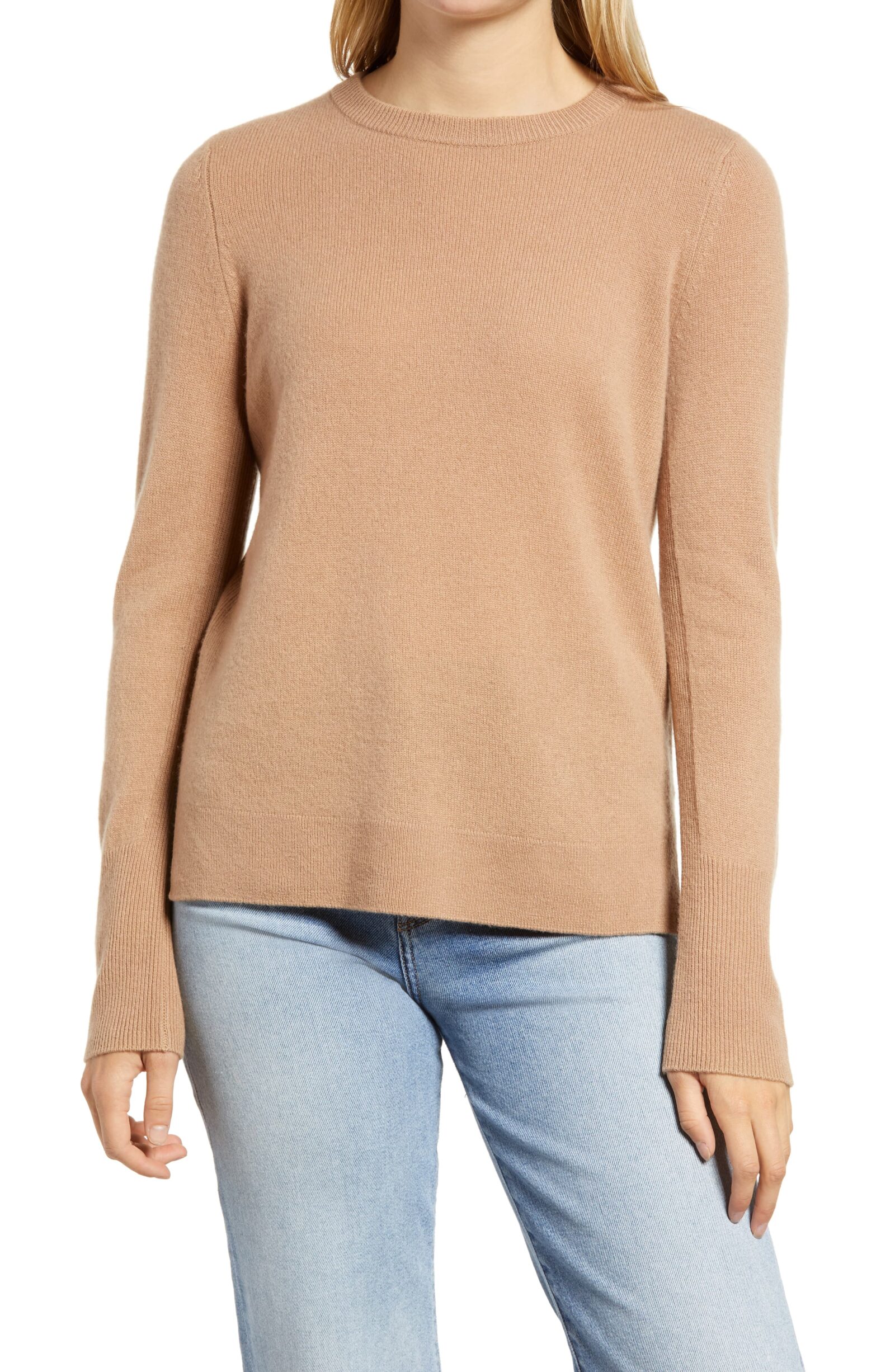 Halogen Crewneck Cashmere Sweater ($98) $39.97–$48.90
Get ready to slip into the ultimate softness and warmness by opting for this cashmere sweater. Even the neutral-tone of this sweater is so chic; you wouldn't be able to ignore it.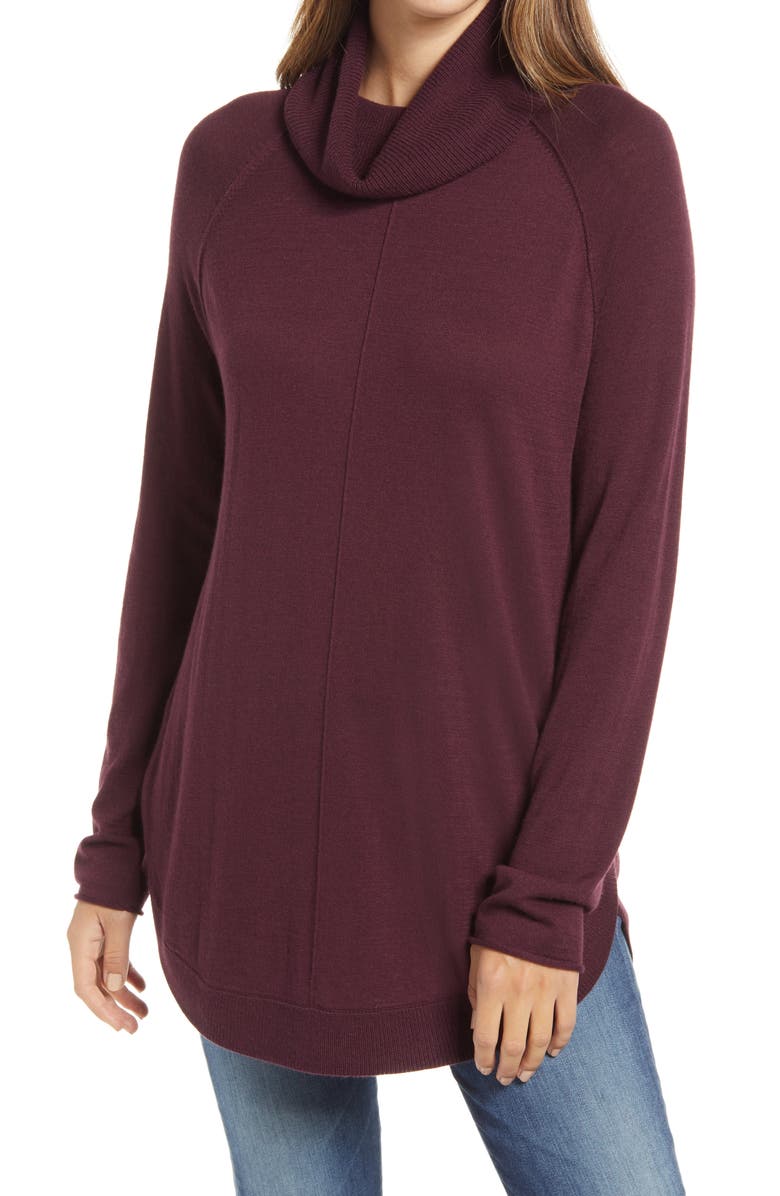 Caslon Turtleneck Tunic Sweater ($69) $28.97
This turtleneck tunic sweater will make your outfit look substantially more luxurious this year. The effortlessly cool potion of this sweater is what makes it so stellar.
Up Next: 19 timeless shoes that are on sale and shouldn't be missed