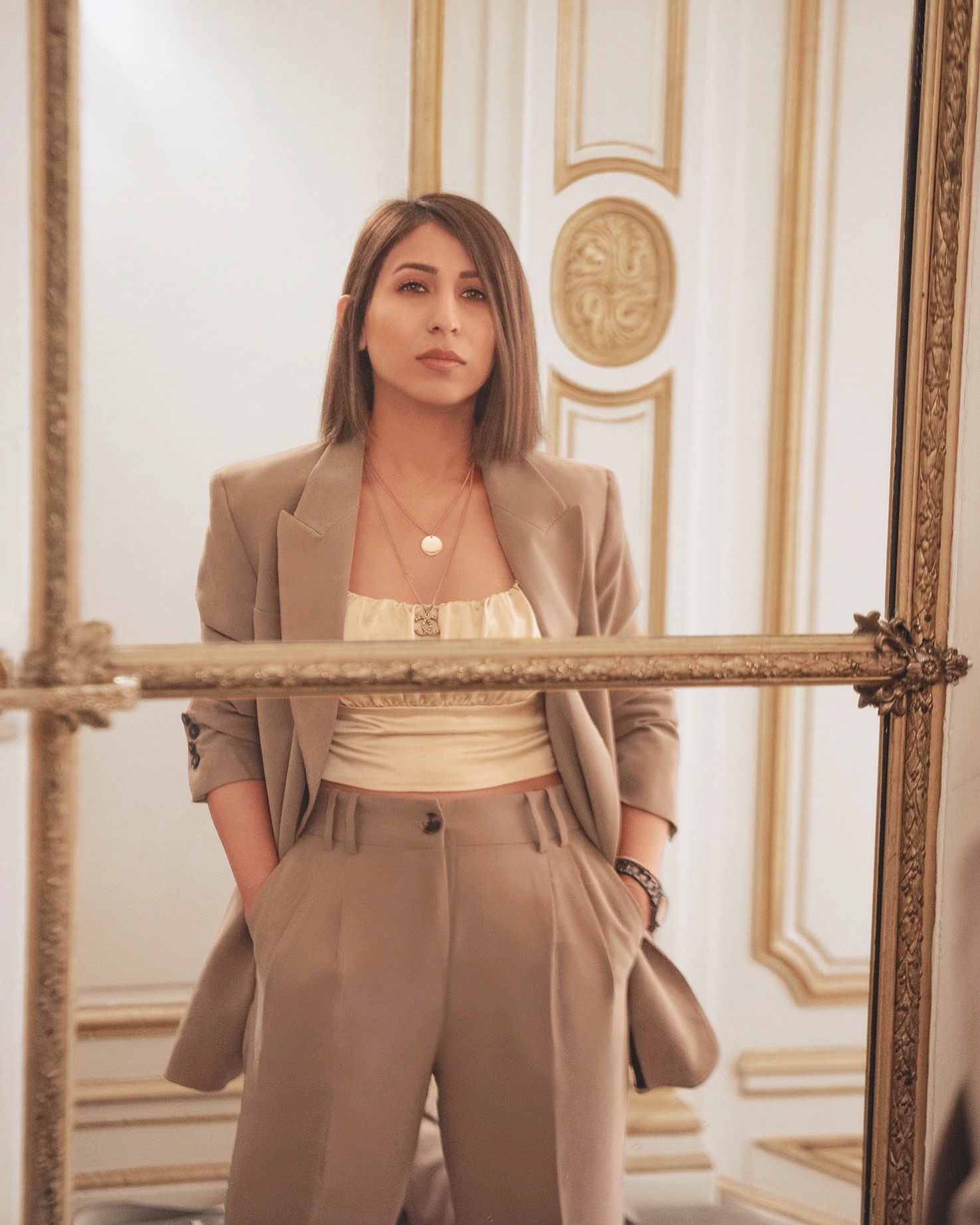 You know what, I'll cut right to the chase: I always knew I needed a dedicated eye cream for my everyday skincare. If you have been reading about skincare at all, you know the skin around your eyes is surprisingly sensitive compared to the rest of the face. In simpler terms, the skin around your eyes is thinner than the rest of the face. That is precisely why it is more prone to signs of aging and even environmental damage. That's where an eye cream comes in. With a hefty dose of all the extra care, it is all I needed for more revived looking, brighter under eyes.
While looking for eye creams, I found that almost all eye creams out there make the same claims. They are anti-aging and extraordinarily hydrating. However, I wanted an eye cream that would help me without side effects. Not only should my eye cream combat puffiness, dullness, and dark circles, it should be free from any questionable ingredients. I am aware, I had HUGE EXPECTATIONS, and I thank God every day that I didn't settle for less because this Model Off Duty Beauty eye cream gave me everything.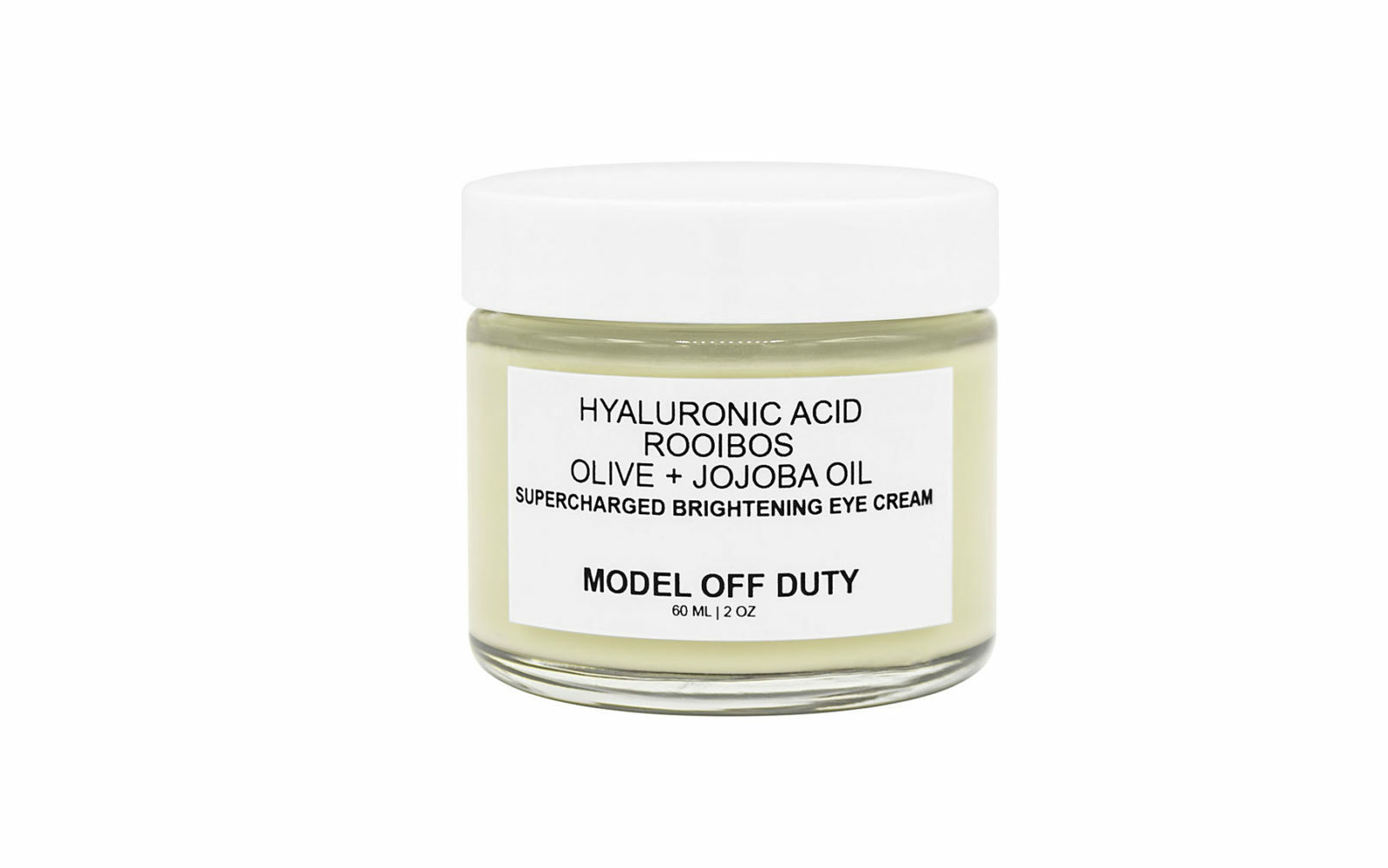 Model Off Duty Beauty Supercharged Brightening Eye Cream
100% Natural & Reliable
I have been talking about the Model Off Duty Beauty eye cream. Not only is this eye cream power-packed with naturally sourced skin-nourishing ingredients, but it is also free from any questionable ingredients. In fact, all its ingredients are free from any GMOs, parabens, phthalates, toxins, synthetics, artificial fragrance, or any kind of potential irritants. The gist is—this eye cream has seriously wooed me. It is the eye cream that caters to the needs of my precious skin without any side effects, and it's within my budget. Read on for a list of benefits and ingredients to understand how well it lived up to its claims.
Top Ingredients & Their Benefits
The Supercharged Brightening Eye Cream has the power to rejuvenate as well as brighten the area around my eye, giving me a youthful glow. In fact, this natural eye cream is capable of effortlessly healing the area around my eyes. A consistent application of this eye cream helped me get rid of tired-looking eyes. In addition to that, it offers gentle protection of the delicate area around my eye. It helped me bid farewell to any dullness, fine lines, wrinkles, puffiness, and dark circles as well. It is a powerful blend of ingredients like hyaluronic acid, rooibos oil, and jojoba oil. Here is a list of top ingredients and their benefits.
Rooibos – Enriched with all-natural antioxidants, rooibos helps fight damage due to free radicals and the environment. It is the perfect anti-aging agent.
Olive Oil – Another excellent anti-aging ingredient that swims within this cream is olive oil. Olive oil delivers visibly smoother and softer-looking skin with the power to act as the skin's natural sebum.
Jojoba Oil – Filled with anti-inflammatory properties, jojoba oil helps heal any signs of chaffed or chapped skin. Along with that, it reduces any signs of redness. Not just that, it offers the goodness of Vitamins E and B-complex that promotes skin reparation.
Hyaluronic Acid – This magical ingredient makes this eye cream a revitalizing fit for my routine. Not only does it help in moisturizing the skin, but it also defeats multiple signs of aging.
Up Next: How About A Refreshingly Minimal Skincare Routine?