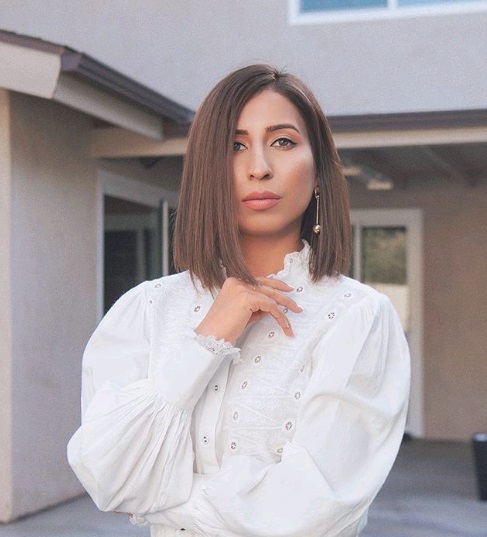 We have had our share of trial and error when it comes to figuring out what the skin needs. Our journey of picking the right products was a roller coaster ride. There were highs when we found immensely effective products when we least expected, and there were lows when we got nightmarishly ineffective products. But we want your skincare journey to be only about the highs. That is why we have listed the best skincare sets you'd absolutely love. Perfect for gifting – to your friends & family (and even to yourself!), these skincare sets include everything you need to create a perfect skincare routine. So, what are you waiting for? Keep scrolling to select a great skincare set and give the ones you love the gift of healthy, glowing skin.
The Clean Routine Discovery Set 
This Model Off Duty Beauty's Gift Set is made up of all the essential skincare products exclusively handpicked to complete your daily skincare routine. This set consists of a mask, a moisturizer, a serum, and an eye cream for a healthy glow.
We have found this incredible set by The Ordinary. It features three immensely effective products; a hyaluronic acid-infused serum, a gentle cream cleanser, along with a non-sticky moisturizer. These products are absolutely worth spending on.
This beautiful set consists of a Facial Roller along with a Gua Sha Sculpting Tool. They work by naturally increasing your blood circulation. Jade has the reputation of being the stone of everlasting youth. In fact, it has the power to resonate with the heart chakra. You need this set to get rid of any puffiness or inflammation on your skin.
The Indie Lee Discovery Kit is an incredible skincare pick. It comprises of three bestsellers by Indie Lee. If your skin is dry, sensitive, or perhaps blemish-prone, you must go for this set.
This beauty set will make your skin lustrous, poreless, and smooth as glass. Yes, it's actually a thing, it's called glass skin. In fact, according to Korean skincare, it is the hallmark of healthy and happy skin. This kit comprises four products that include a gel-based cleanser, a treatment essence, a refining serum, along with a Matcha infused antioxidant cream.
We have used the products by Glossier before and they have worked remarkably. This set includes the best of Glossier, including 3 targetted serums that are packed with the power of vitamins. You must pick this for hydrated, even-toned, and clear skin.
Vinoperfect Brightening Solution Set
This skincare trio is filled with immensely powerful formulas to fight a desperately dull complexion. If you have had hyperpigmentation, dark spots, scarring, or sun damage, you must pick this set. The best part about this set is that it is suitable for all kinds of skin types because it is hypoallergenic, non-sticky, vegan, as well as fragrance-free.
Up Next: 11 Skincare Products So Effective, You'd Wish You Knew About Them Sooner