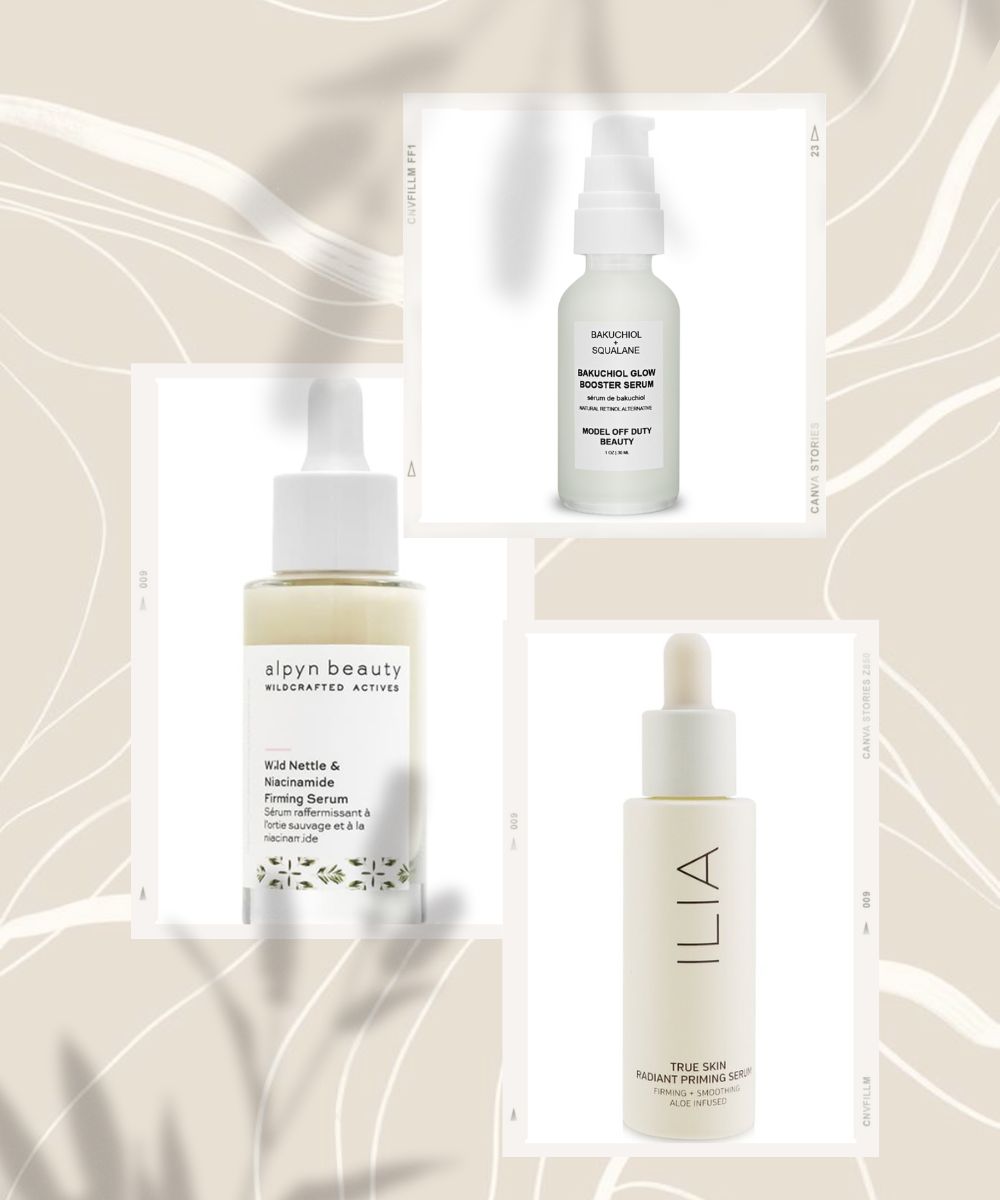 Dermarolling has been a popular practice in the skincare world for a while now. Basically, a dermaroller is a facial roller device that has tiny needles to create superficial injuries to the skin so as to trigger the skin to produce collagen for treating facial scars and encourage skin rejuvenation. The process may sound like a lot, but in reality, it's as easy as rolling a facial roller over your skin. The injuries created by the dermaroller are so minimal that they doesn't even penetrate through the outer layer of your skin. However, it is important to use a clean and sterile roller to avoid any unnecessary irritation or infection to the skin. It's more important to use the best serums after dermarolling. We'll get to the reason behind this in a minute. But before that…
You must be thinking, if the process is so simple, does dermarolling really help improve the quality of skin? Well, we are glad to say that it does. A dermaroller is a simple device, yet it works so efficiently to reduce the sings of aging like fine lines, wrinkles, and loss of firmness. Dermarolling also boosts blood circulation and promotes healthy skin cell growth. If you're using a dermaroller at home, we recommend using a good quality face serum after to reduce any redness or irritation on the skin, and to boost the healing process. We've listed down the 5 best face serums to use after dermarolling for healthy, radiant, and glowing skin. All you need to do is scroll.
The Best Serums After Dermarolling – Check Out Our Top 5 Picks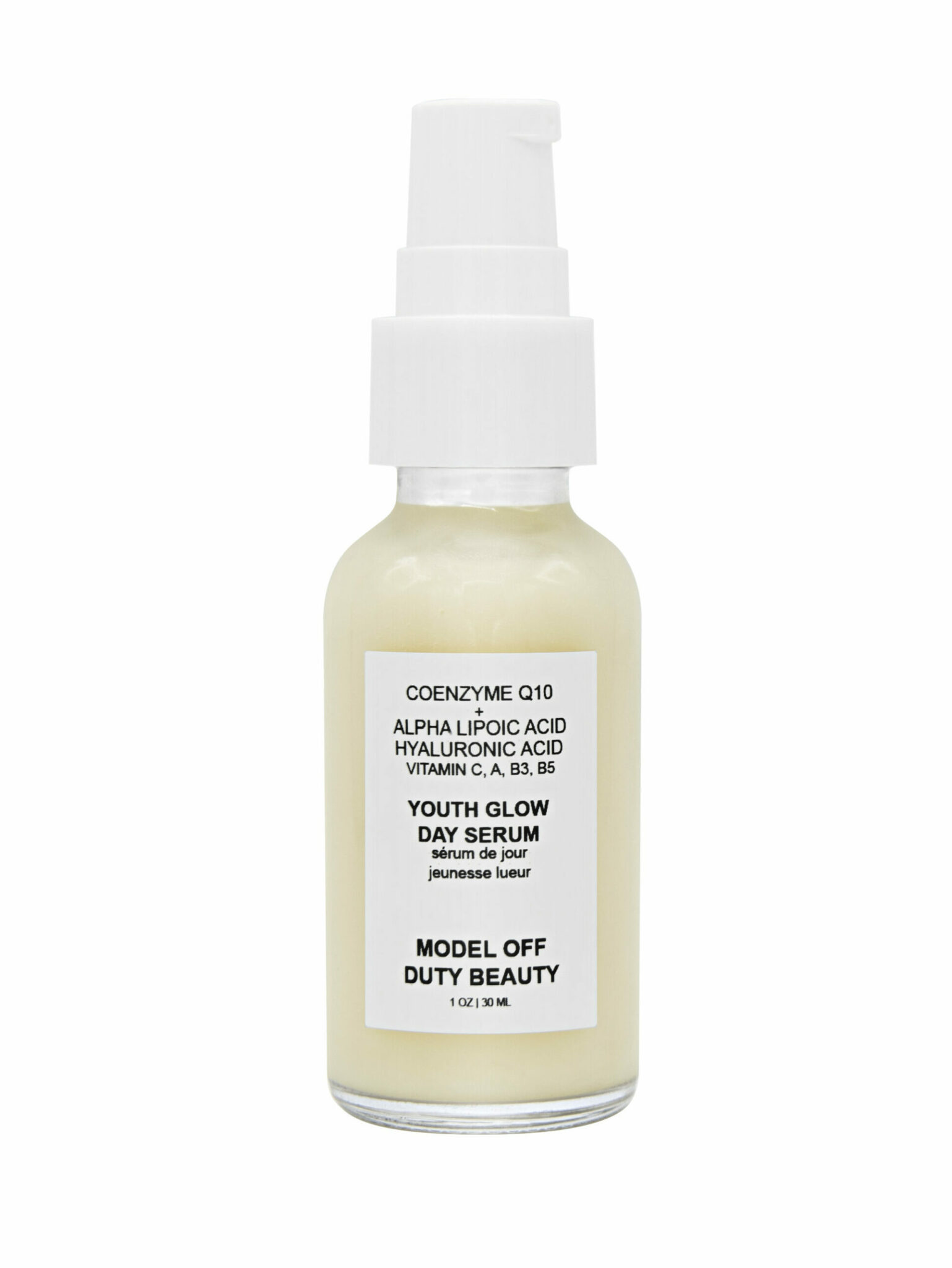 Model Off Duty Beauty Youth Glow Day Serum ($44.00 – $62.00)
The Model Off Duty Beauty Youth Glow Day Serum is just the perfect way to start your day. The serum feels light and non-sticky, leaving you with smoother, younger-looking skin that feels firm and looks clean. The serum is made with all-natural ingredients that are gluten-free, paraben-free, sustainable, and non-toxic. This face serum is flawless in every sense. Use this vitamin C serum with hyaluronic acid after dermaroller for best results.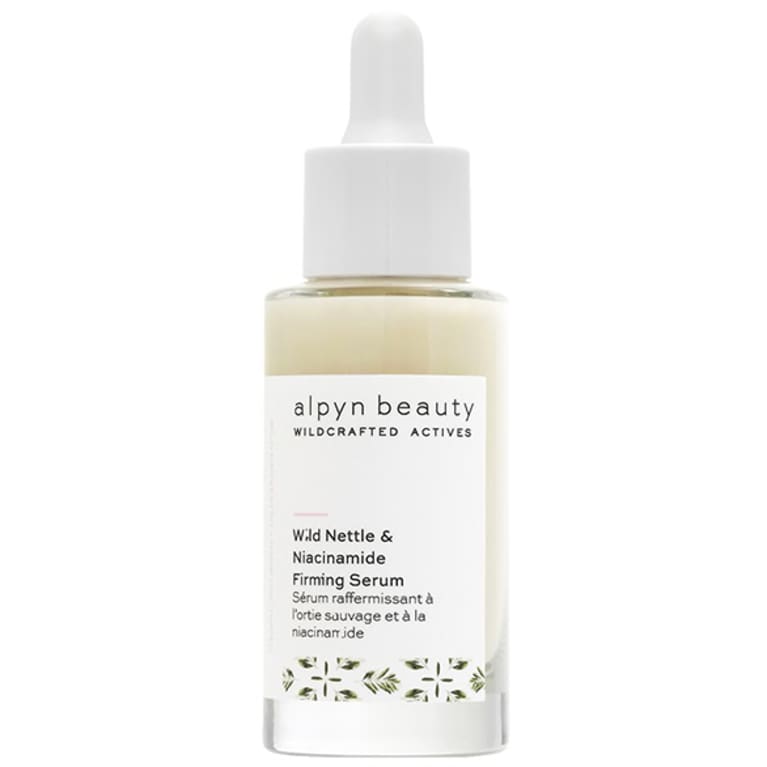 Alpyn Beauty Wild Nettle & Niacinamide Firming Serum ($58.00)
The Alpyn Beauty Wild Nettle & Niacinamide Firming Serum is a lightweight serum made from plant-based ingredients. The serum is packed with retinol alternative and niacinamide to provide an even skin tone while making it firm. Suited for all skin types, the serum also fight skin concerns like dryness, fine lines, and wrinkles. Use this serum after a dermaroller to get extra firm skin that is well nourished.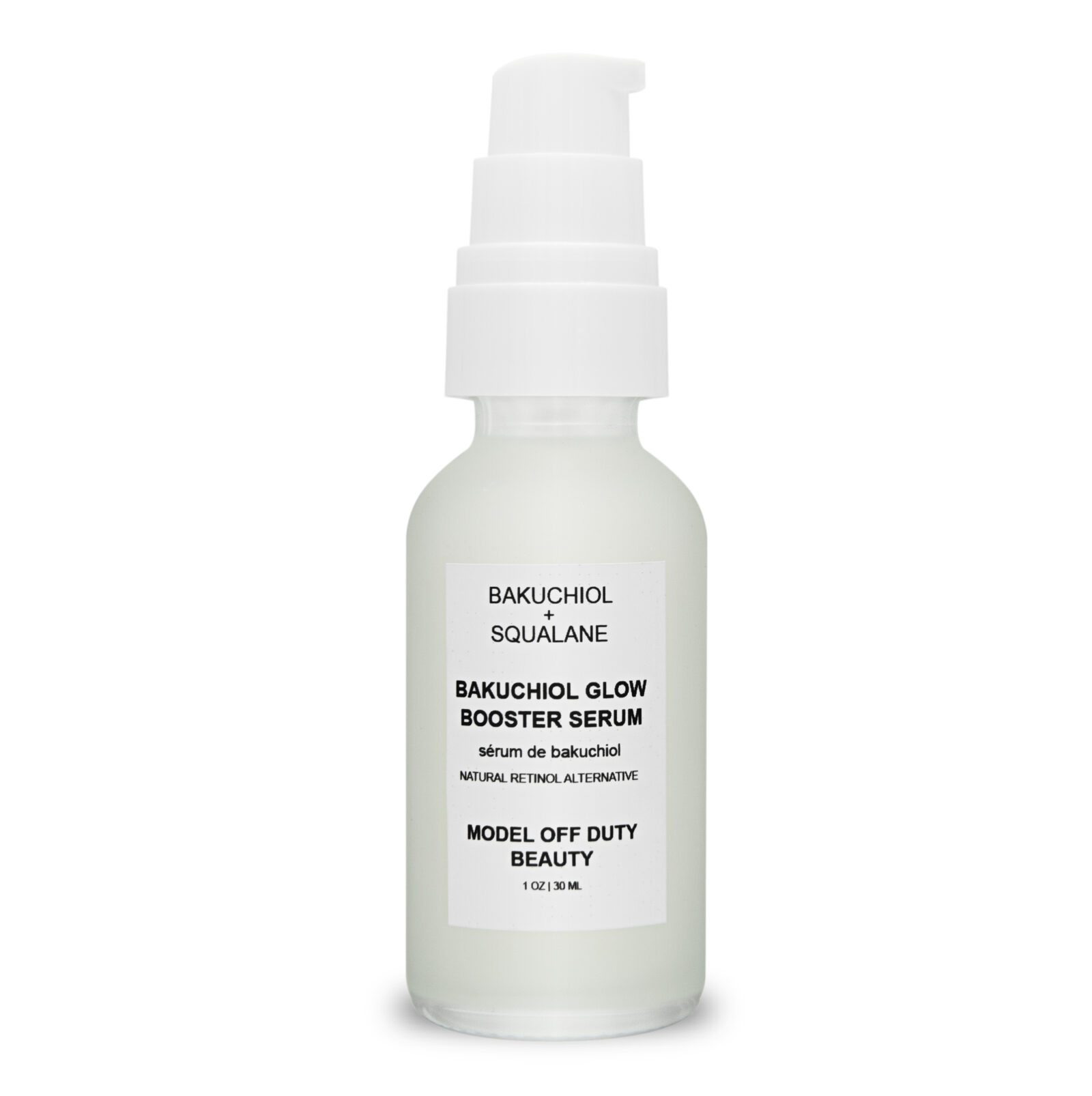 Model Off Duty Beauty Bakuchiol Glow Booster Serum ($48.00)
The Model Off Duty Beauty Bakuchiol Glow Booster Serum works well to reduce fine lines and wrinkles. If you want to get that ageless look, this product is for you! The cherry on the top is the natural ingredient, Bakuchiol, which is equally effective and a lot more gentler on skin. If you are wondering what serum to use with dermaroller, this is your pick. The serum, along with the roller, improves firmness and elasticity of skin, giving you a younger appearance.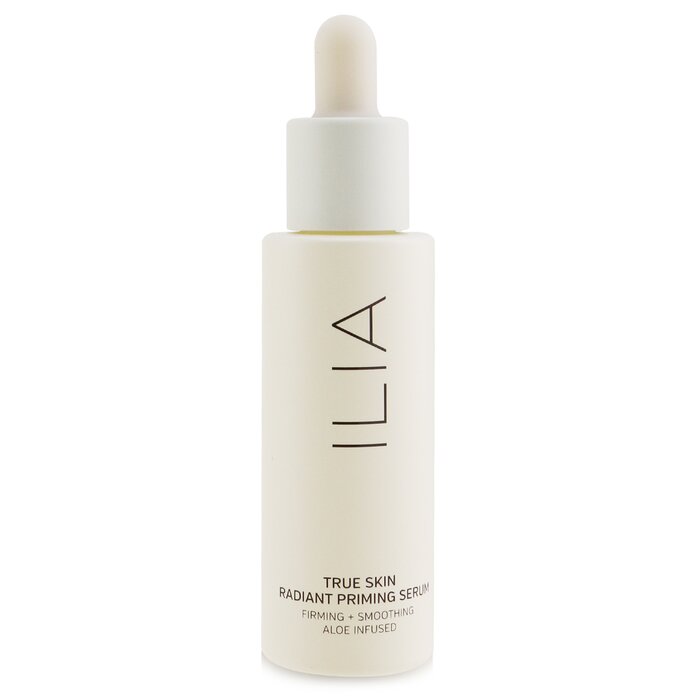 ILIA True Skin Radiant Priming Serum ($52.00)
Made from a rich blend of beta-glucan, hibiscus, and mastic, the ILIA True Skin Radiant Priming Serum is a powerful serum that helps reduce fine lines and wrinkles, free-radical damage, and refines skin throughout the day. Perfect for makeup lovers, the serum is also a silicone-free primer that shields the skin against harmful environmental stressors and facilitates seamless makeup application.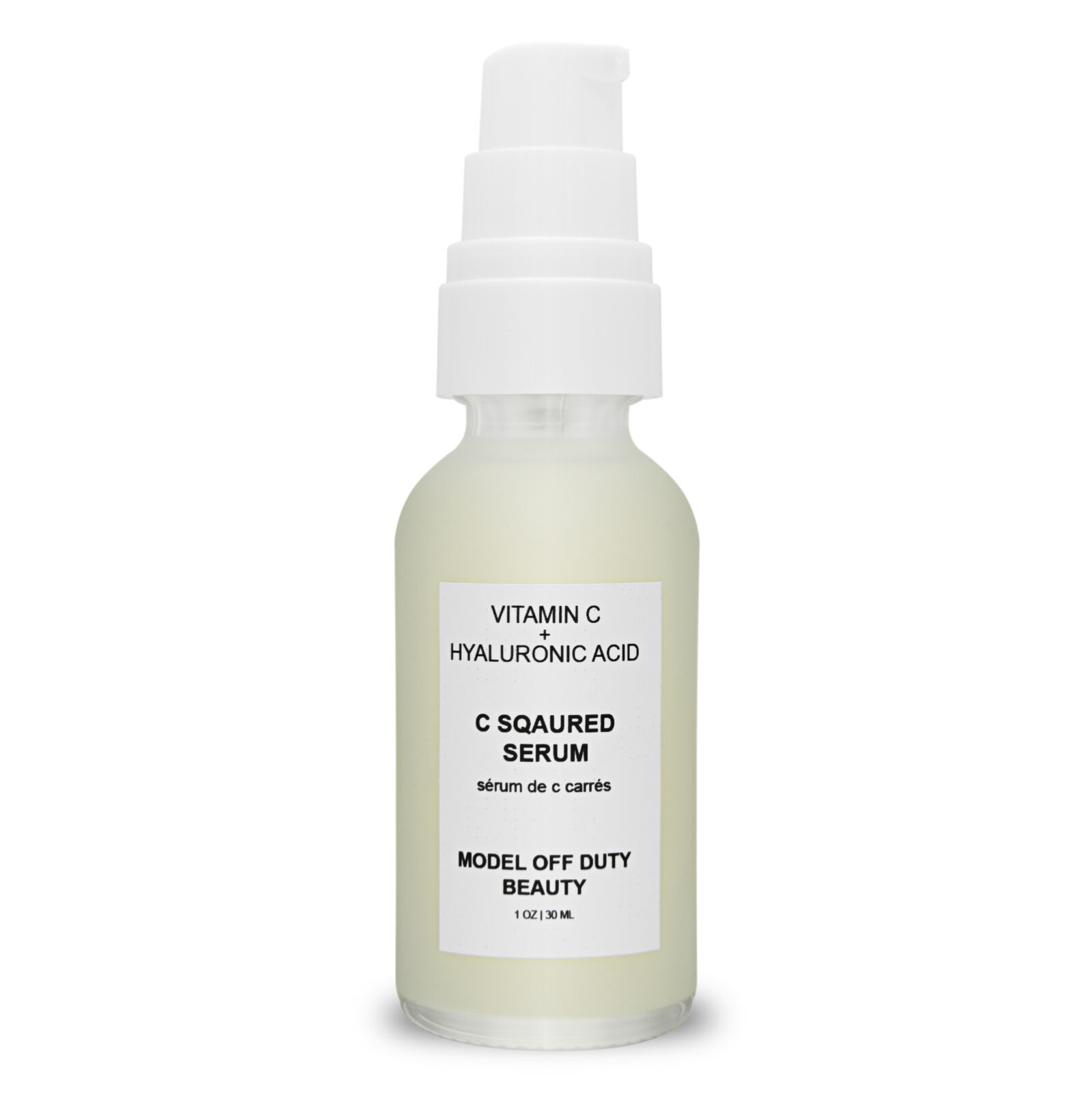 Model Off Duty Beauty C Squared Serum ($58.00)
The Model Off Duty Beauty C Squared Serum is enriched with the goodness of vitamin C and hyaluronic acid for clear, hydrated skin. This serum provides an instant burst of hydration and helps reduce dark spots. Use this hyaluronic acid serum after dermaroller massage to effectively reduce cellulite, all thanks to the natural benefits of vitamin C. We recommend trying this face serum to get daily, well-treated, nourished skin.