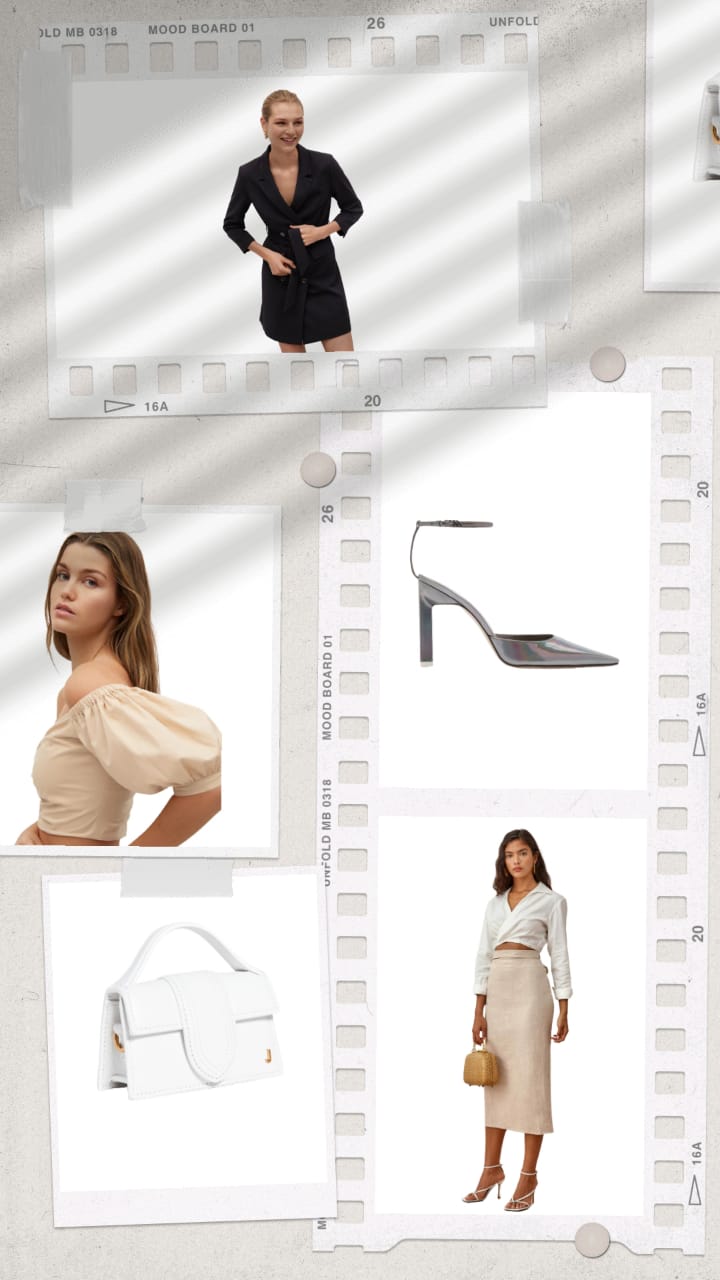 The fashion world is constantly evolving and so are our aesthetics. There's a new set of fashion trends dropping every year that makes styling a powerful way to express what we love and prioritize. And this year is no exception. This year's fashion trends and outfit ideas are one-of-a-kind. So, keeping track of all of them is quite a tricky task. That's why we have already completed the task for you. We combed the 7 chicest and cute outfit ideas that are the new favorites of every IT girl. So, when you step out, make sure you do it in full-blown style by incorporating these outfits into your wardrobe.
Starting from a casually chic outfit that offers a jersey dress with an oversized blazer to an edgy look that includes an oversized satin shirt, these outfit ideas listed below are downright swoon-worthy. Way too excited to try all of these outfits? We thought so! Now come on and let the shopping session begin.
1. Casual Night Out
Can't decide on an outfit for your casual night out? Well, we have the perfect outfit for you when you're not in a mood to overdo it yet want to slay it in the chicest way possible. A jersey dress with an oversized blazer looks absolutely gorgeous, and you can take it up a notch with a chain necklace and a classy handbag.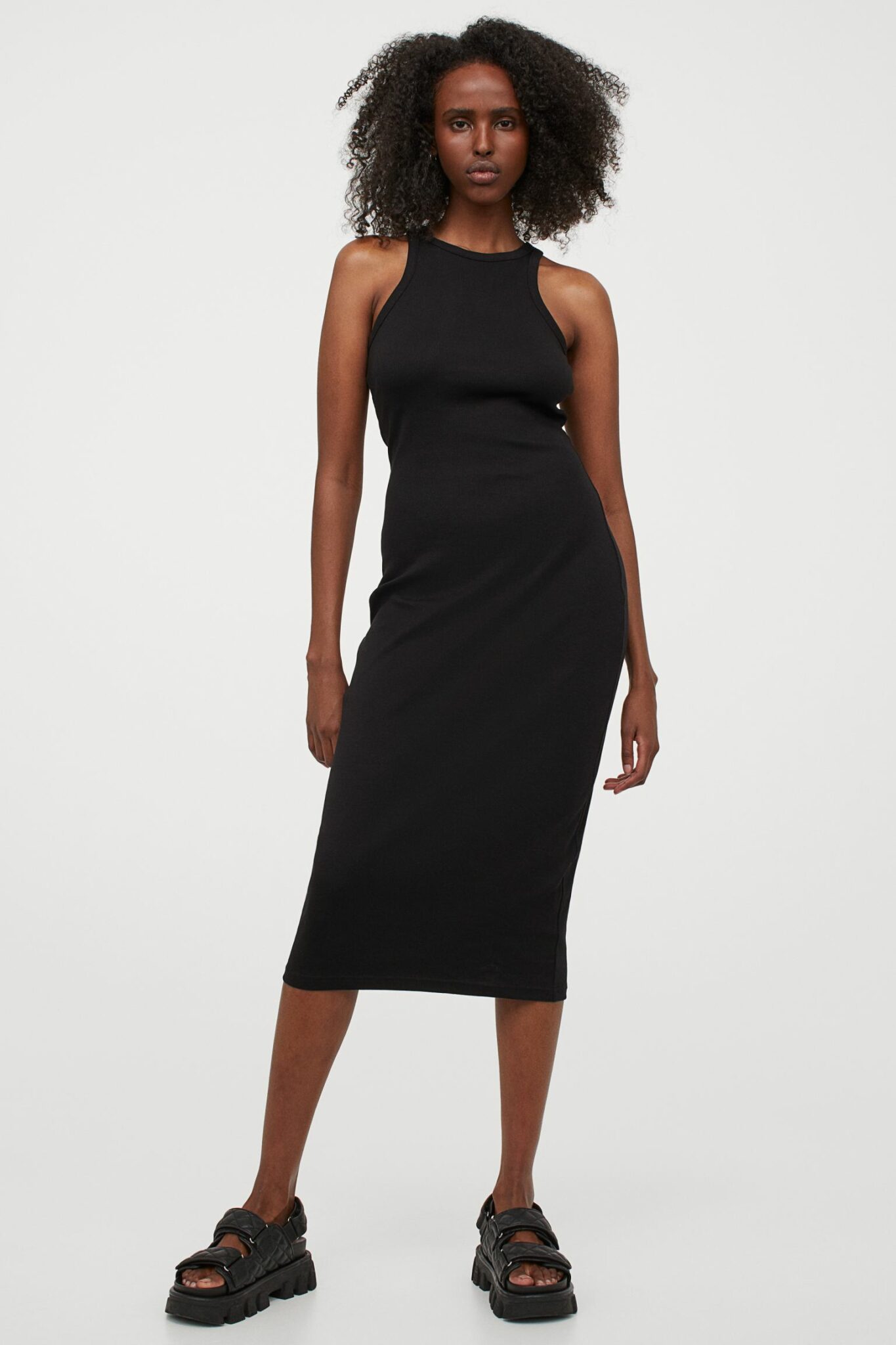 H&M Ribbed Jersey Dress ($17.99)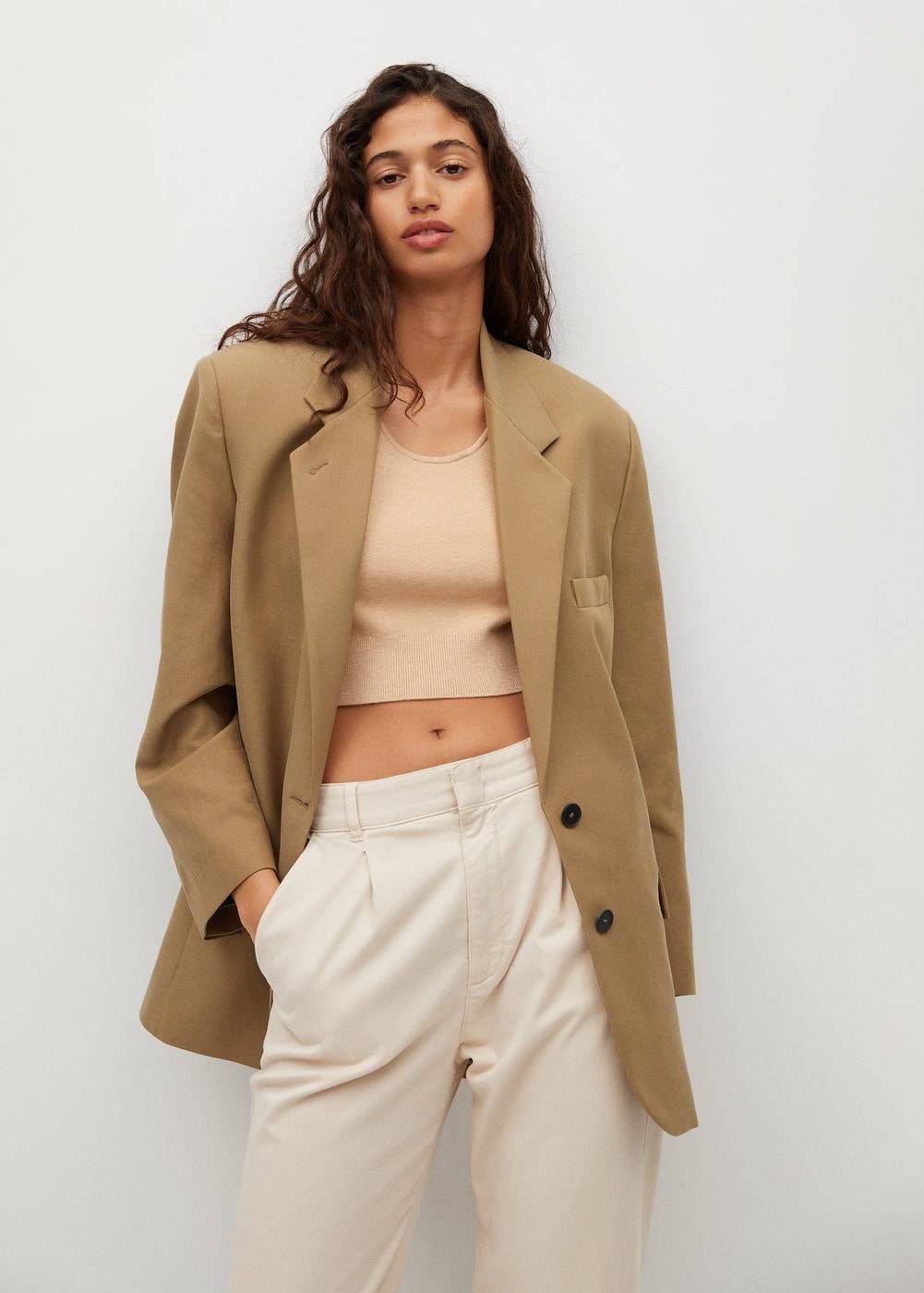 Mango Lyocell oversize blazer ($119.99)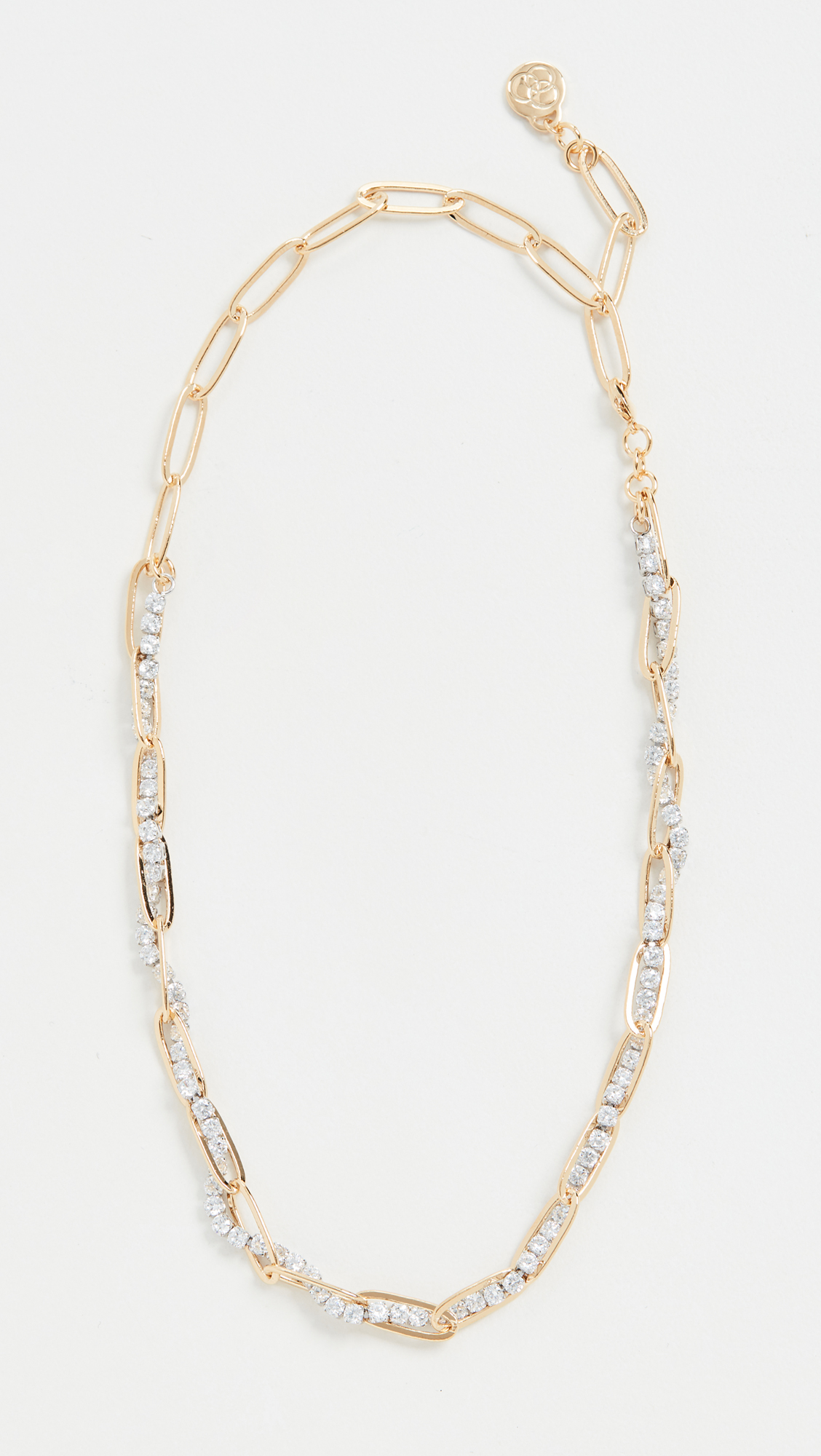 Cloverpost Welsh Necklace ($176) $105.60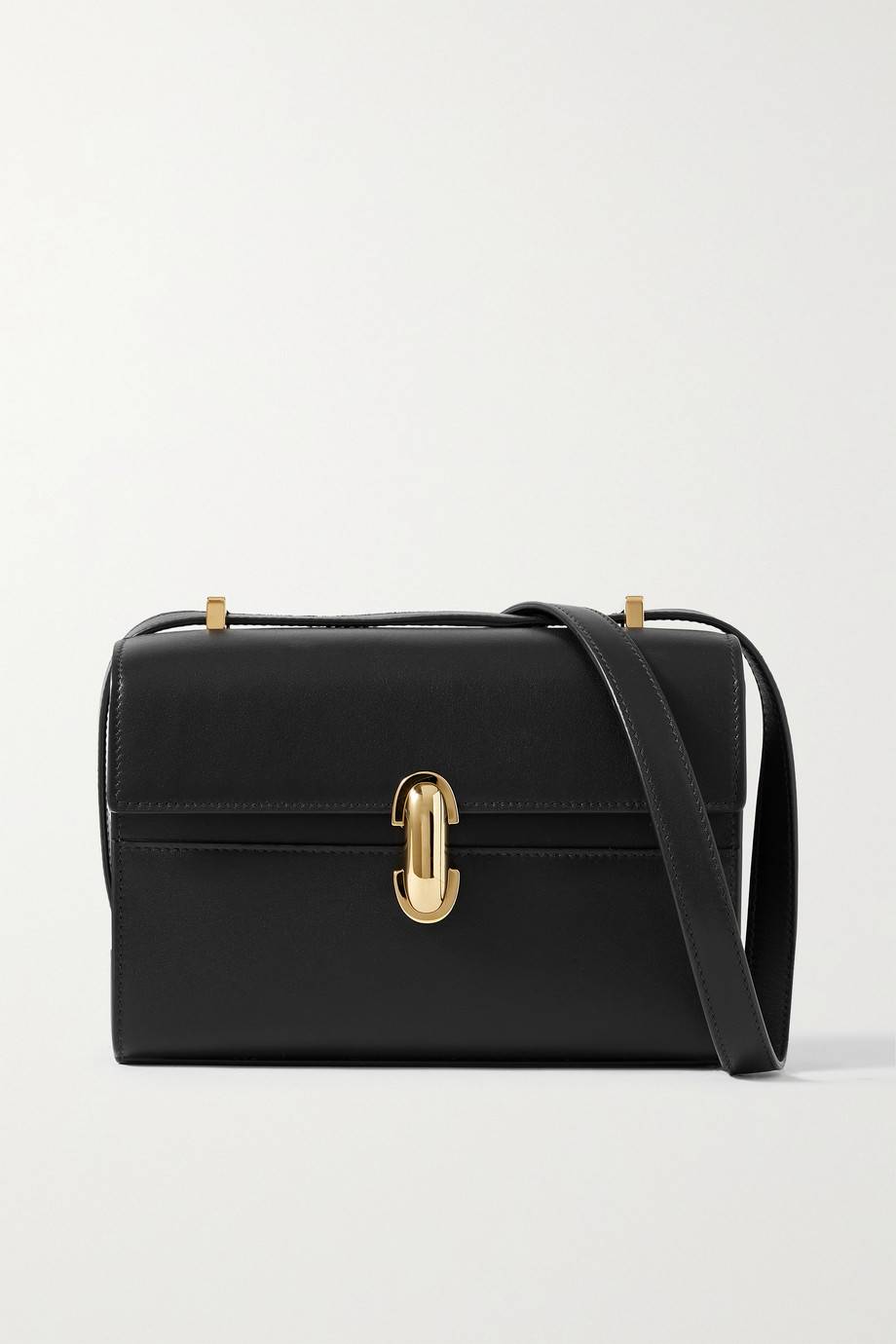 Savette Symmetry 19 Bag ($1,750)
2. Snazzy-Swanky 
Dress up and give your look a swanky spin with this outfit we picked especially for you. All it takes is a one-shoulder dress with strappy sandals and a gold-toned bracelet. Even though it requires minimum effort, we bet that the outfit will exude maximum chicness.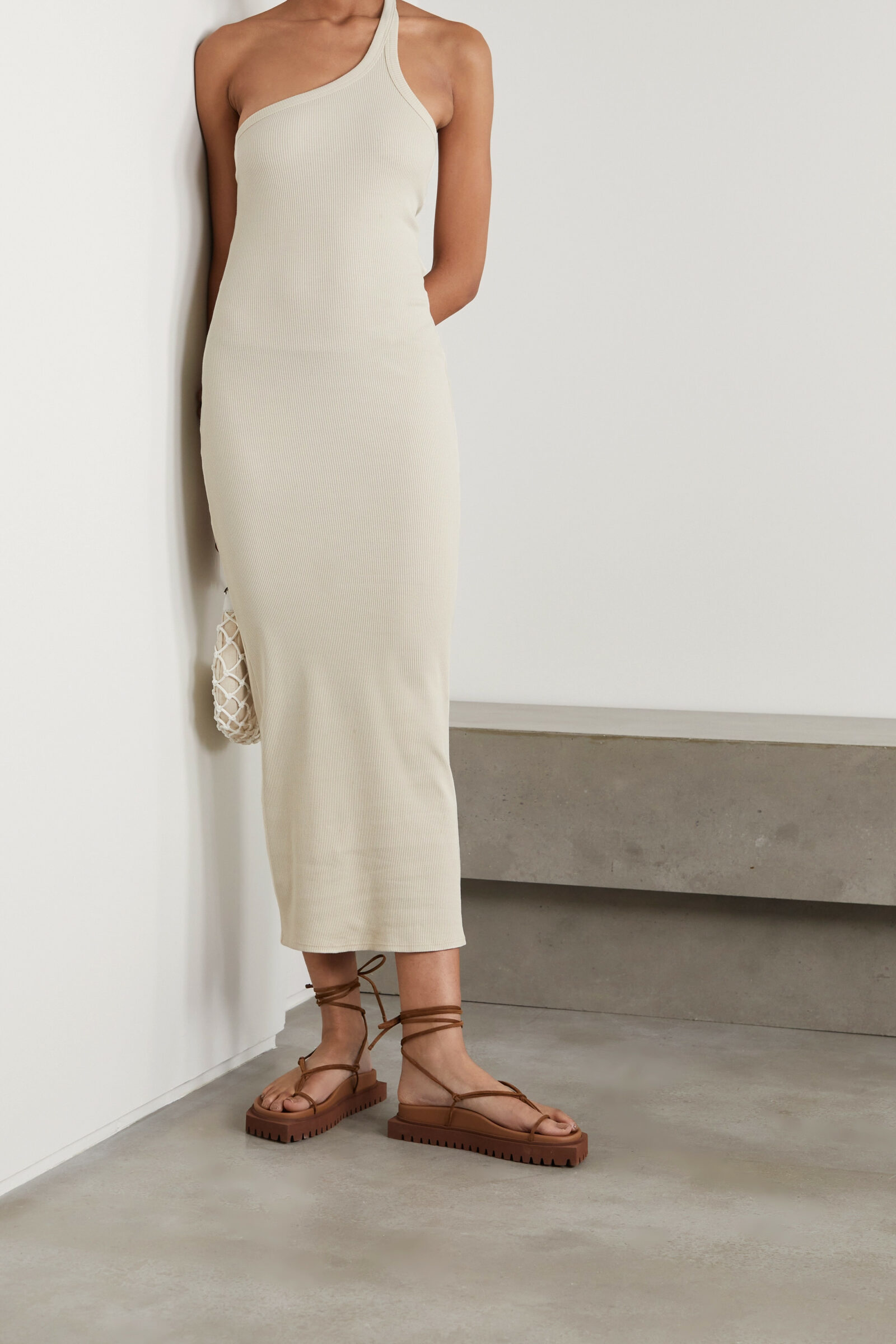 The Line by K Gael One-Shoulder Dress ($150)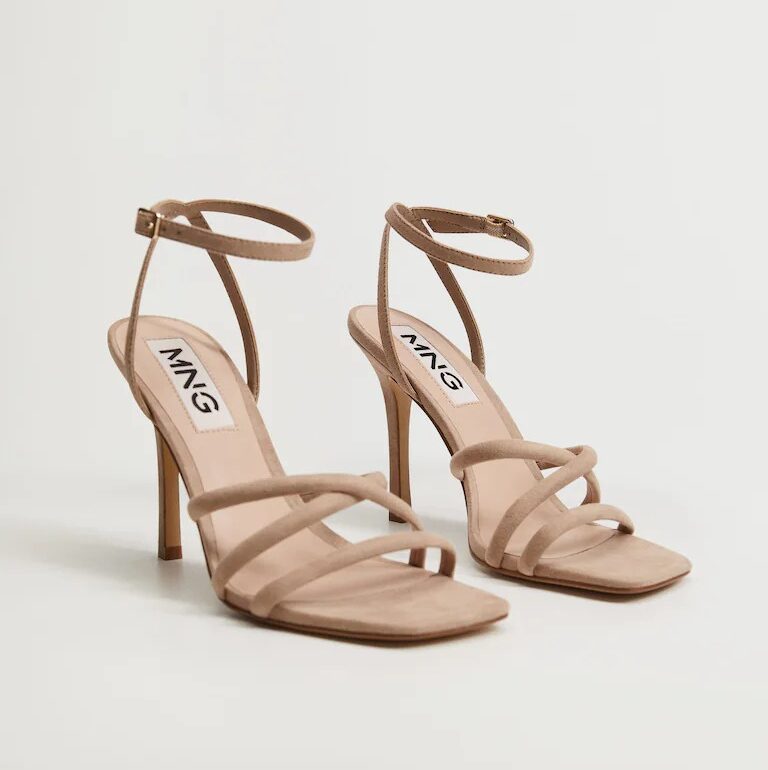 Mango Strappy heeled sandals ($59.99)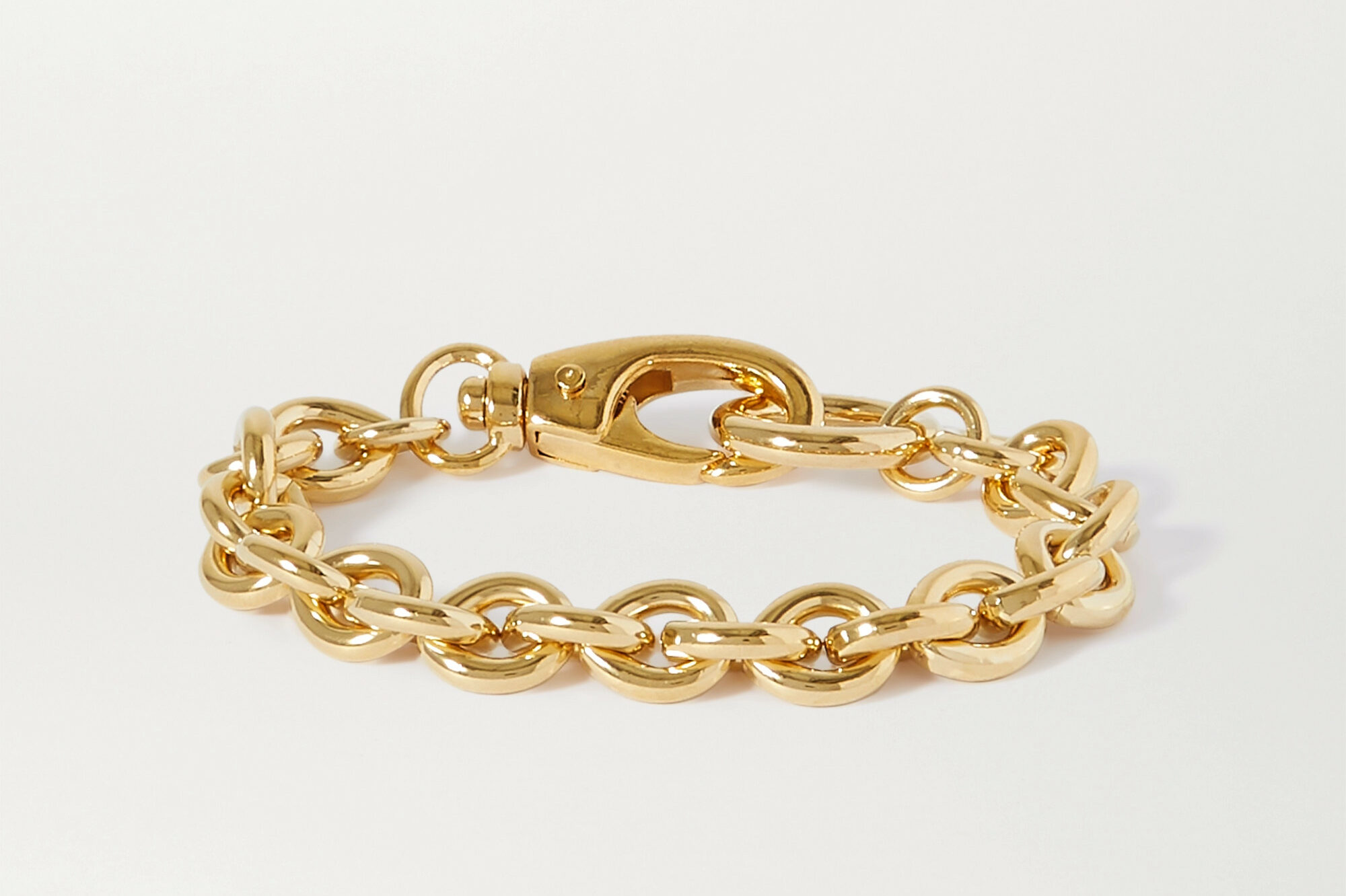 Laura Lombardi Cable Gold-Plated Bracelet ($110)
3. The IT Girl Look 
Aiming to be the new IT girl this year? Well, you can start with this outfit that we are super thrilled to see you in. A cropped cardigan in beige with a body-accentuating long skirt will amp up the fashion values of your look. For a further dazzling look, add a mini handbag.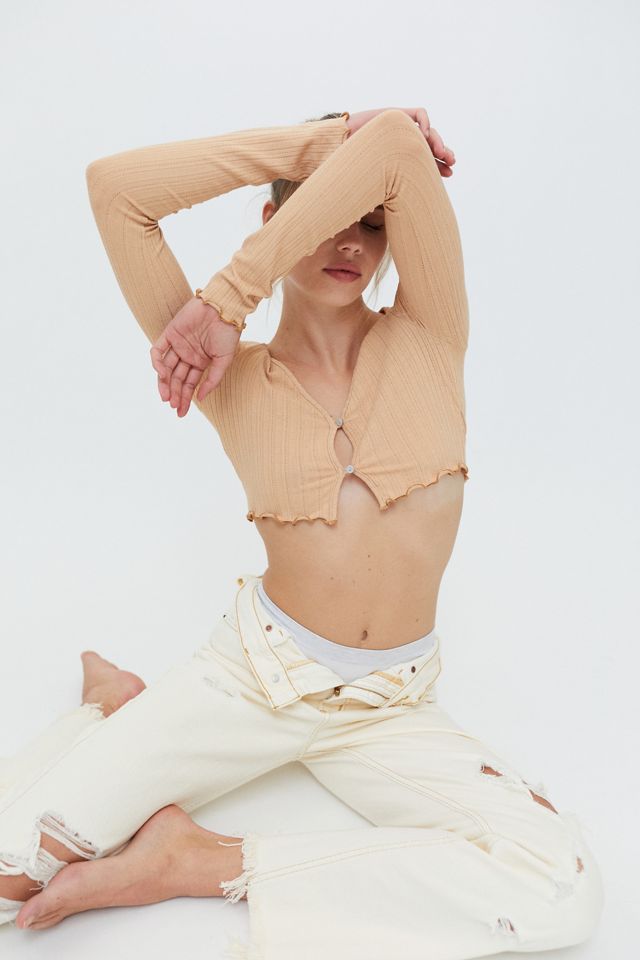 UO Chance Cropped Cardigan Top ($44)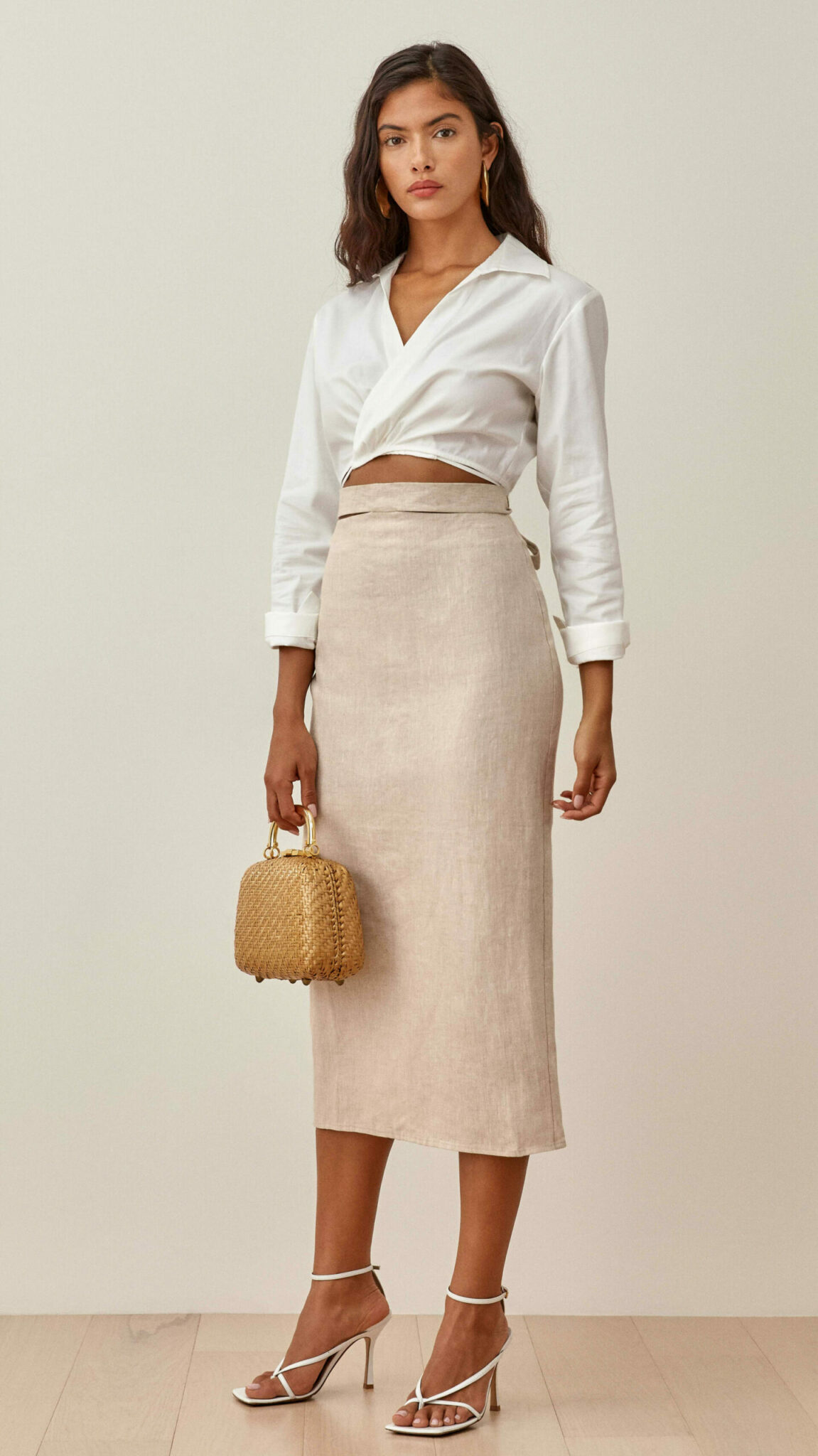 Reformation Penne Linen Skirt ($148)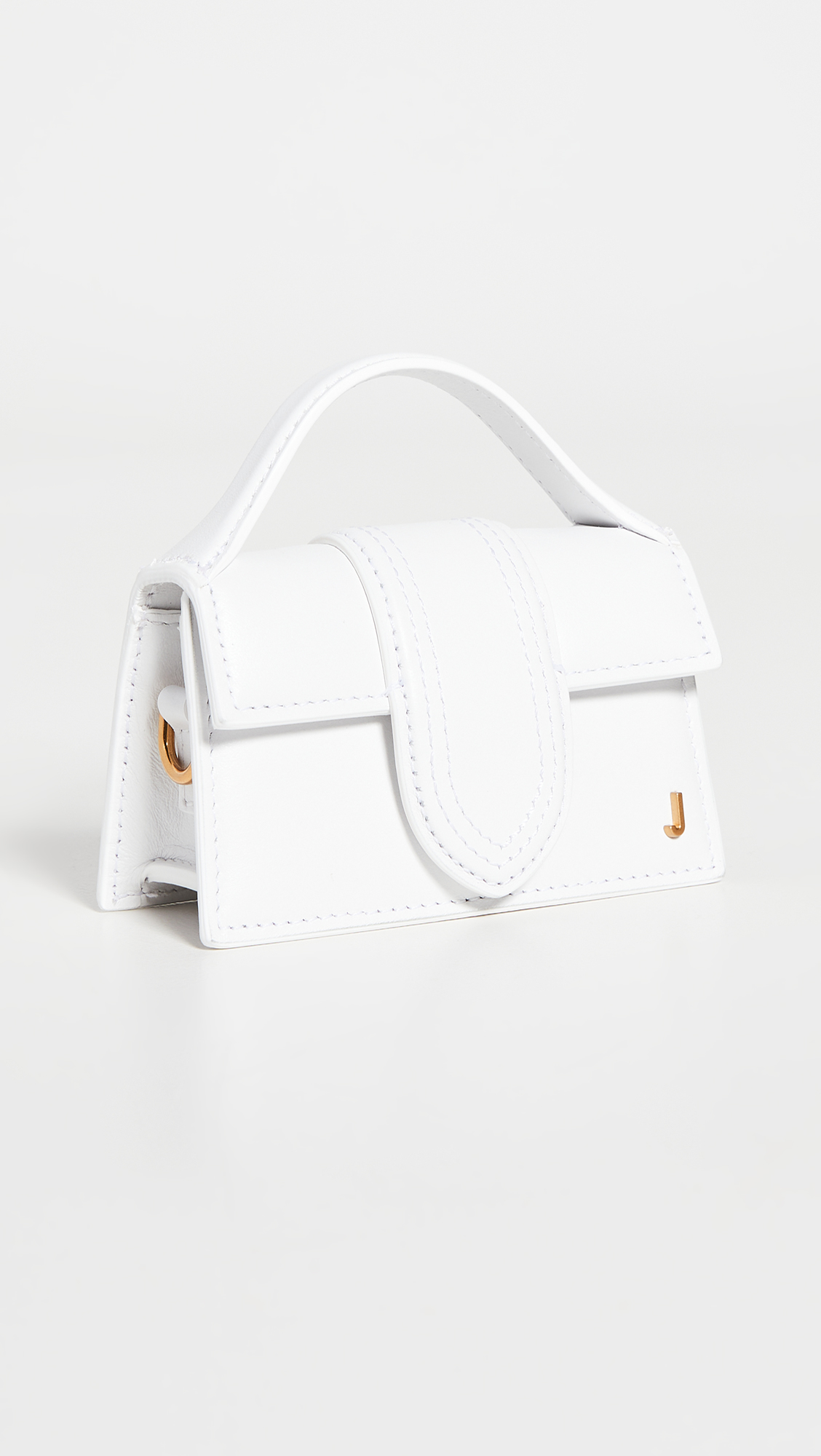 Jacquemus Le Petit Bambino Bag ($455)
4. Elegance Redefined
Infuse elegance to your look in the most effortless and stunning way possible with this gorgeous outfit. A neutral-toned off-shoulder top offers a romantic twist that makes it a good pick for date nights. To make it casually stylish, wear a pair of high-waist blue jeans with kitten heel sandals.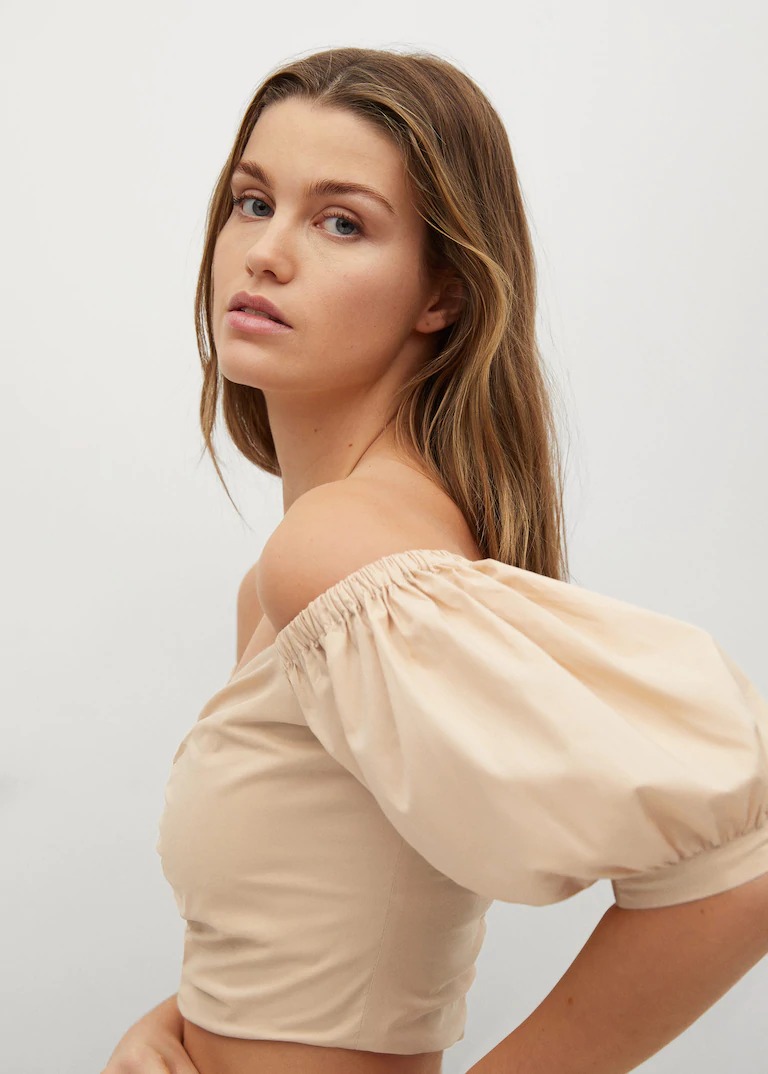 Mango Off-shoulder crop top ($49.99)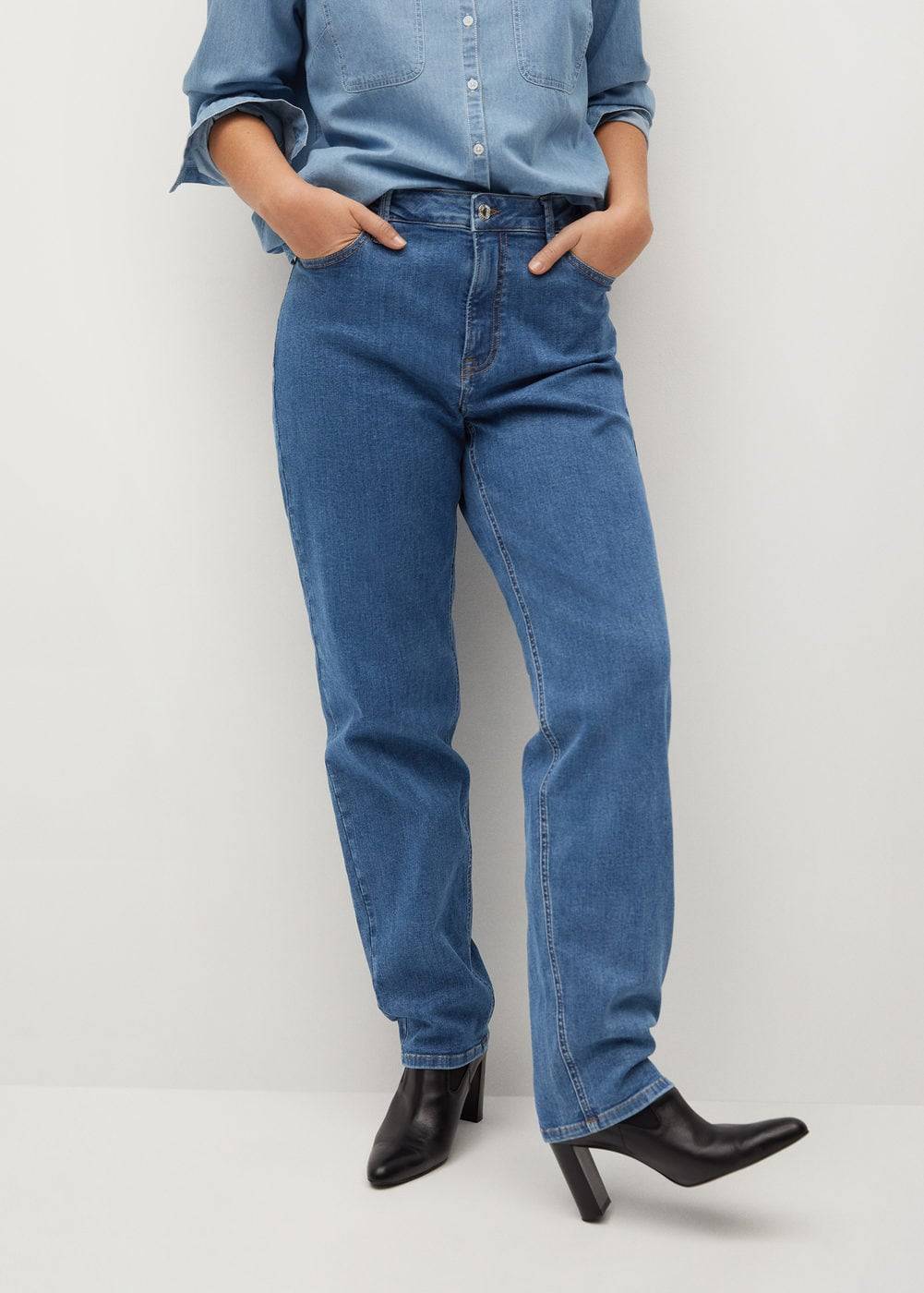 Mango Relaxed Ely Jeans ($59.99)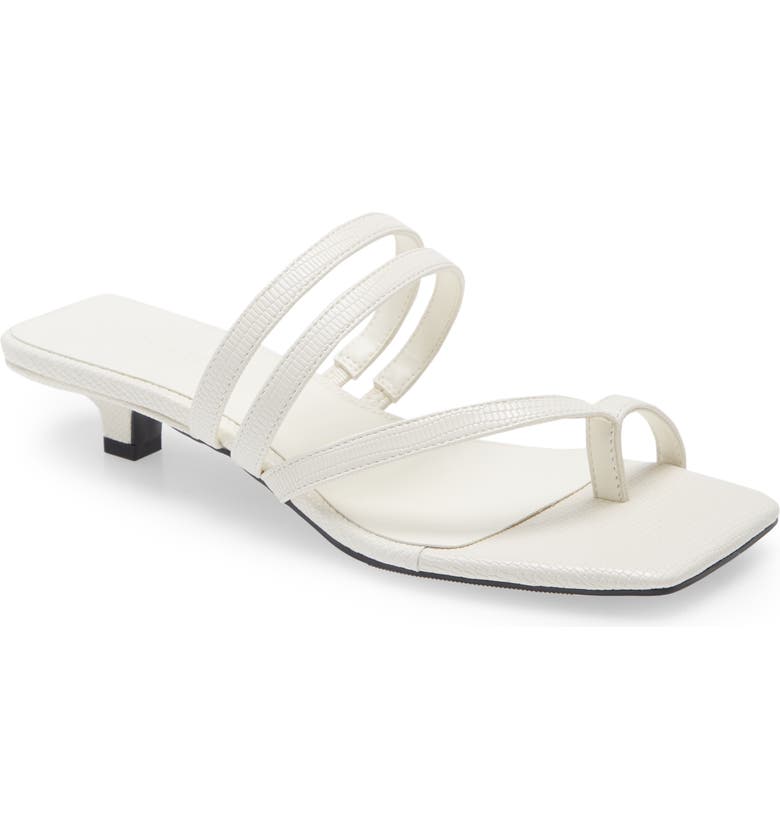 Open Edit Edjagger Kitten Heel Sandal ($39.95) 
5. Ultra-Edgy
Ready for a ritzy-glitzy look without making it tacky? Then you can surely count on this outfit. A red satin shirt with an oversized silhouette and black bralette will create the ultimate chic outfit that you've been looking for.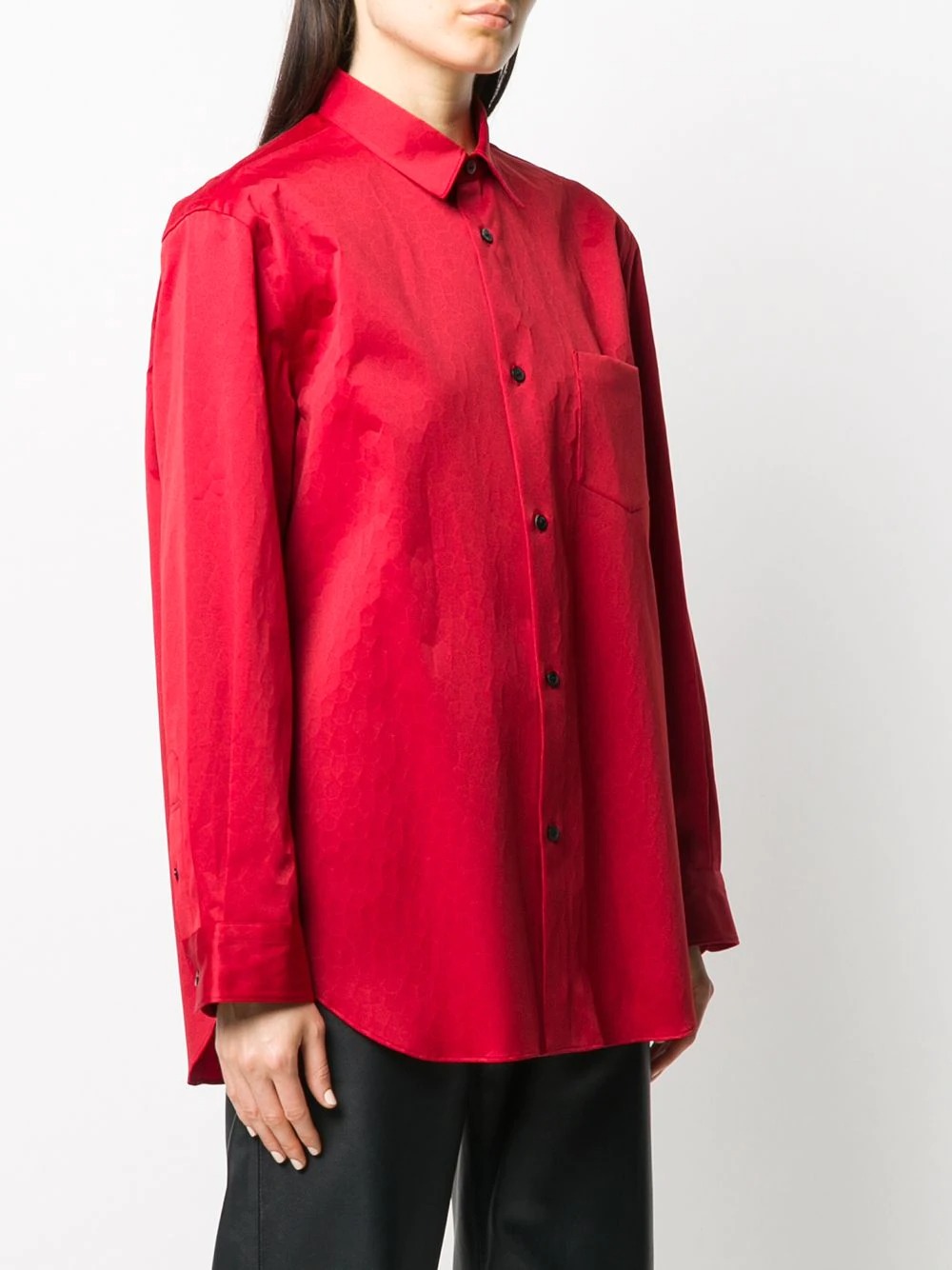 Junya Watanabe oversized long-sleeved shirt ($543) $326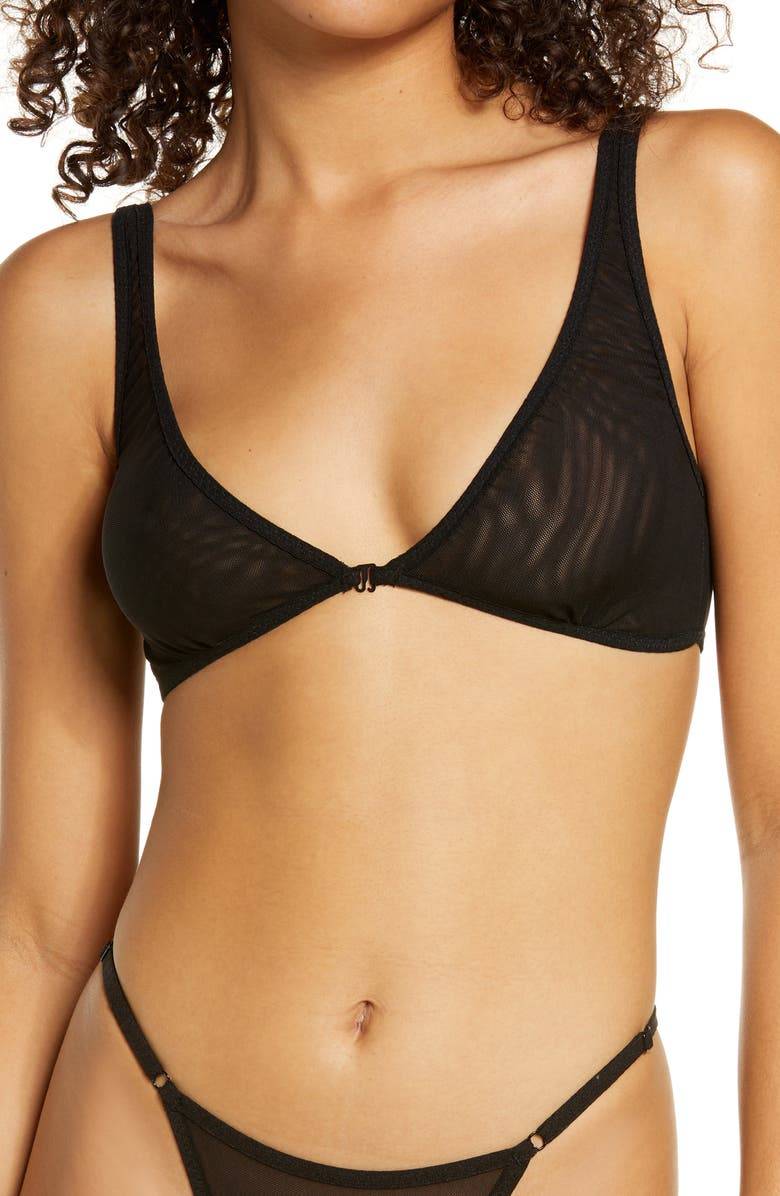 Kye Dive Triangle Bralette ($88)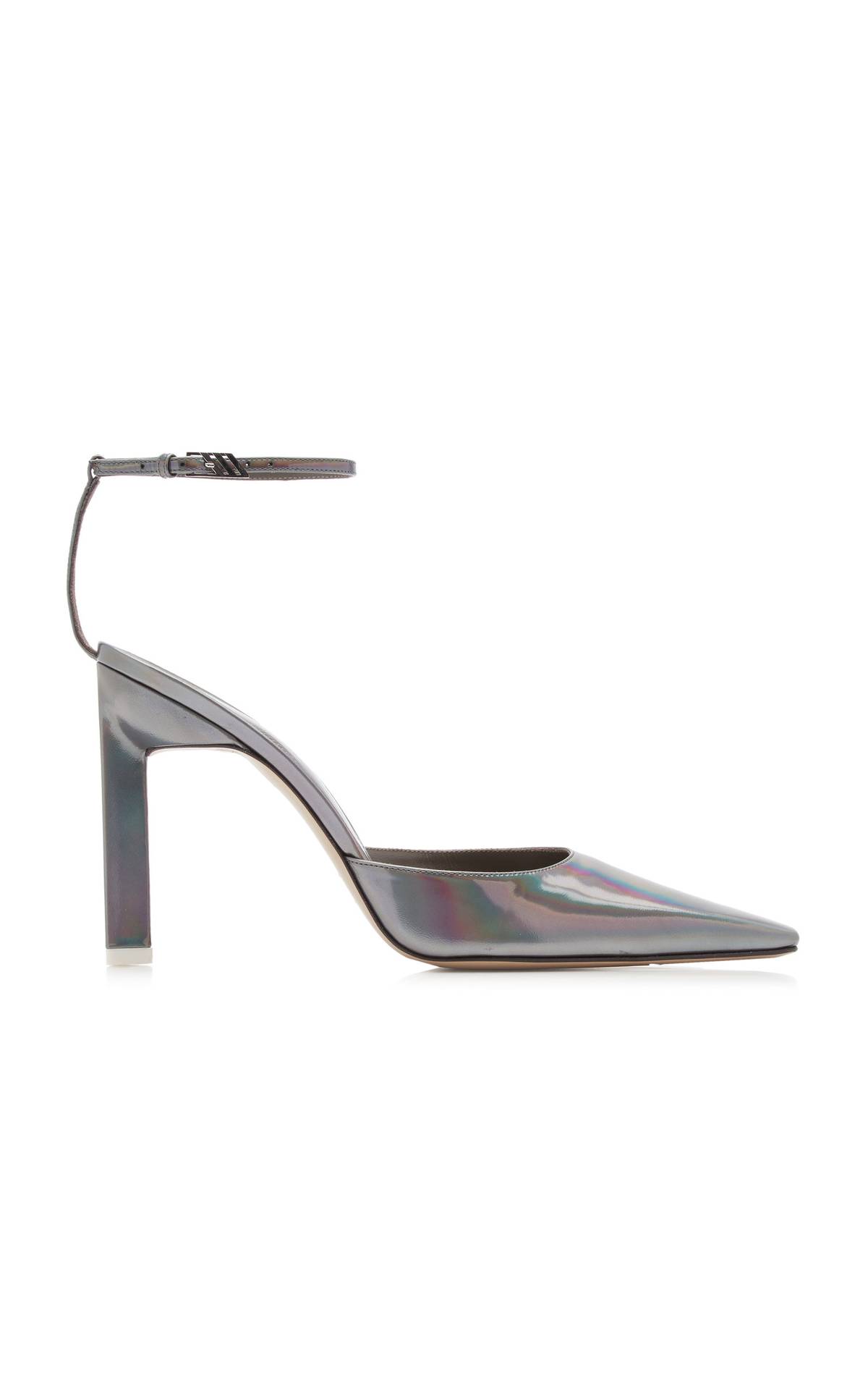 The Attico Amber Mirrored Iridescent Steel Leather Pumps ($655)
6. Boss Woman
Redefine the boss lady look with this remarkable outfit idea. All it takes is a blazer dress, a belt bag, a pair of padded sandals, and a golden ring. Isn't this too chic to pass on?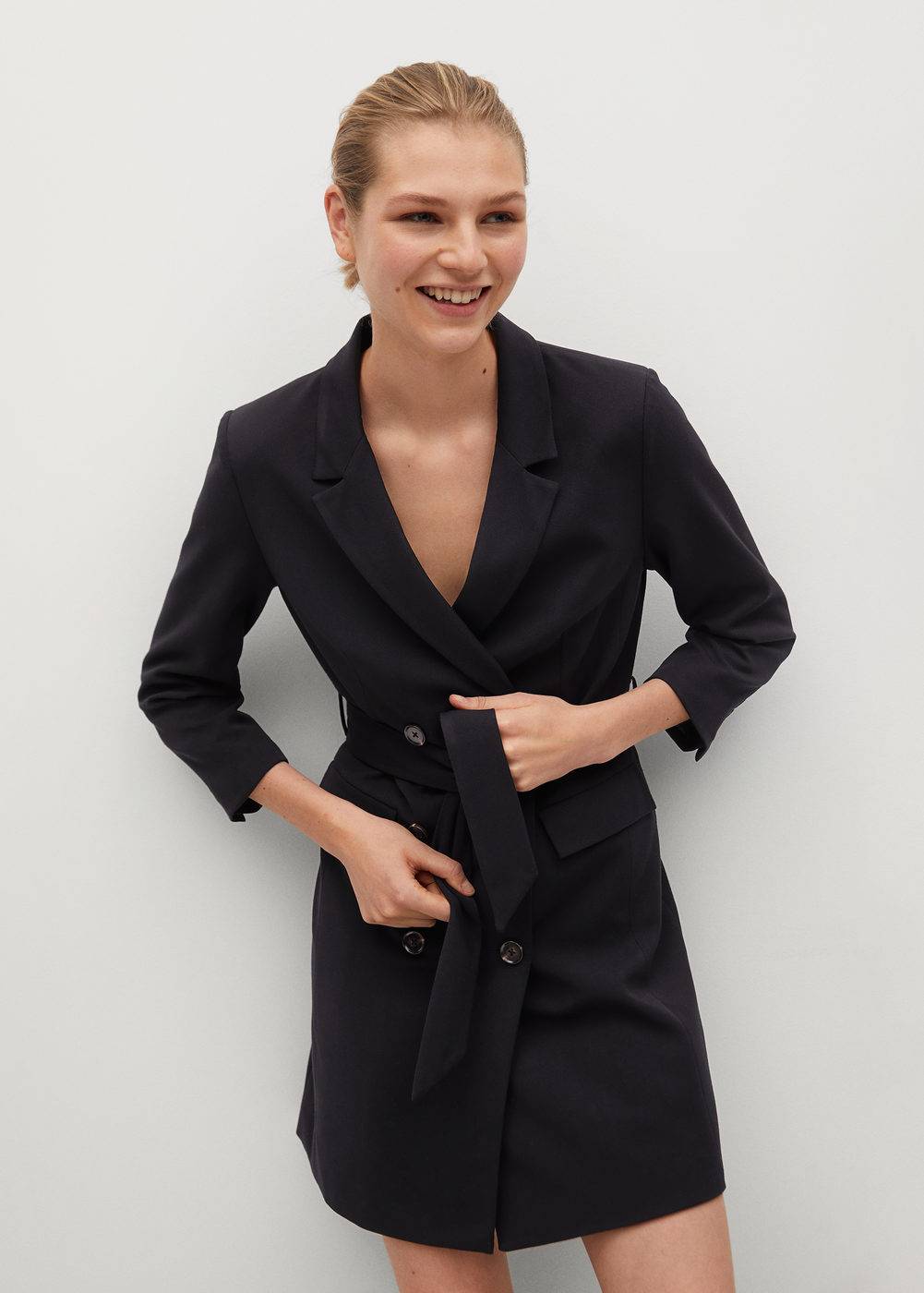 Mango Blazer Dress With Belt ($79.99)

Off-White Black 0.8 Jitney Belt Bag ($990)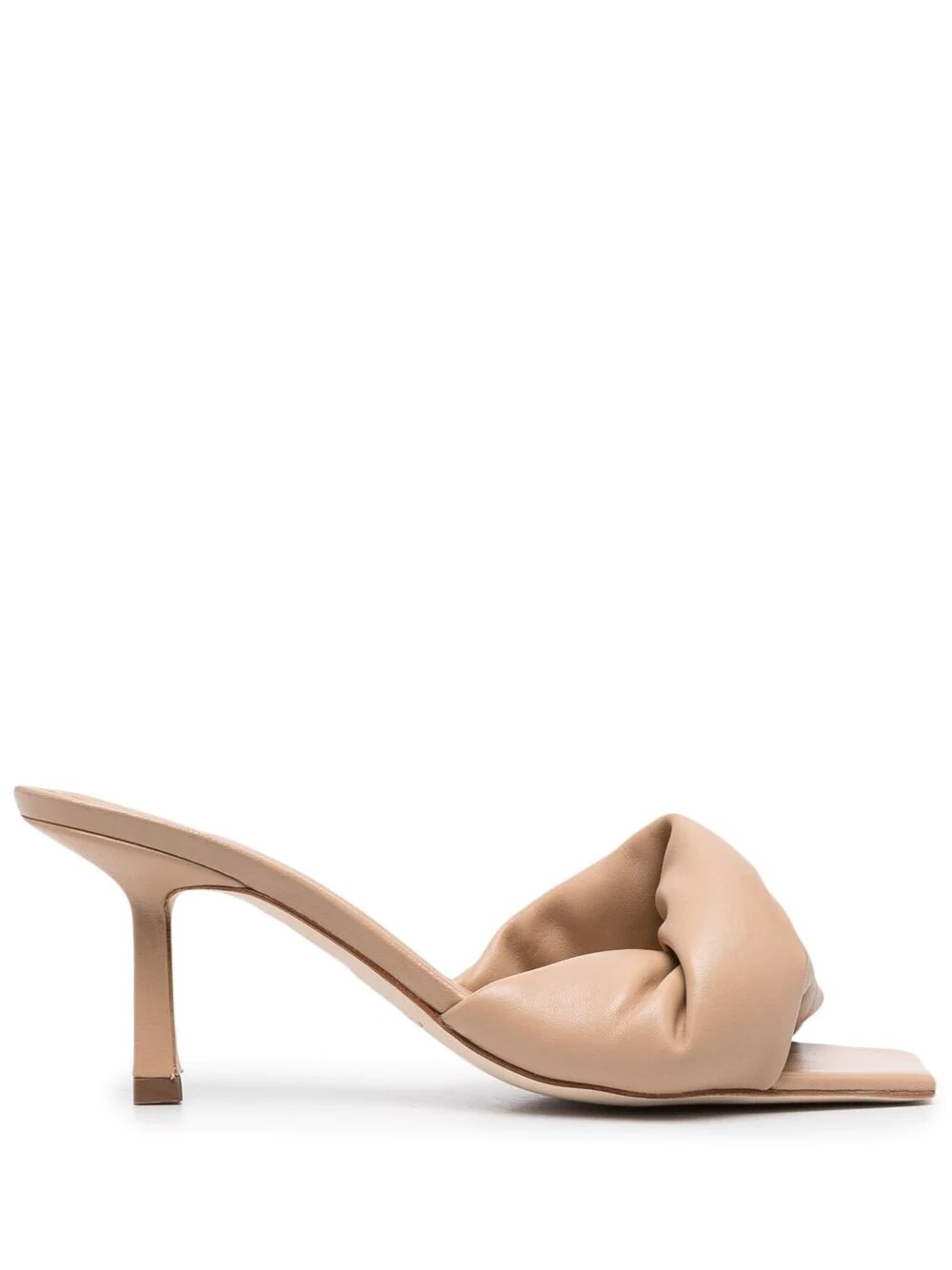 Studio Amelia padded leather sandals ($381) $343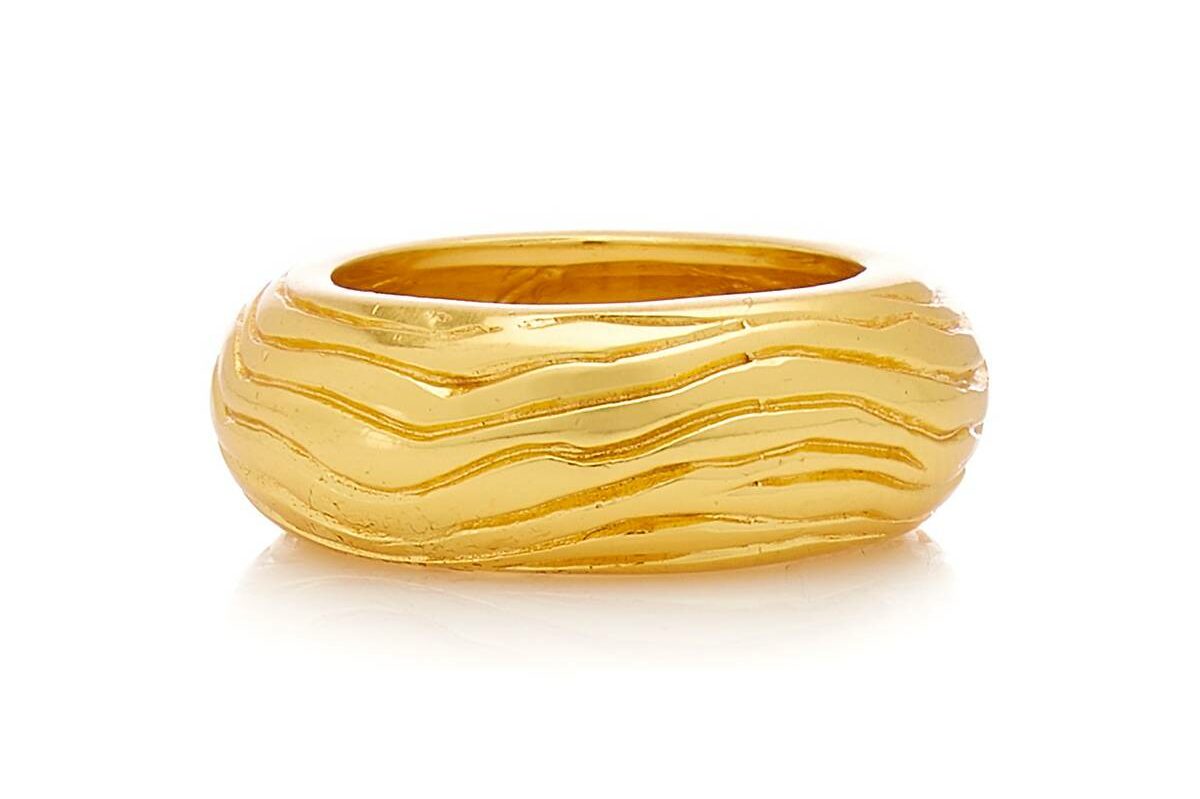 Valére Gold-Tone Wavey Ring ($95)
7. Sassy Much!
Time to flaunt yourself in this sassy outfit that'll probably never leave the fashion world. Add this sexy strappy dress to your cart with elegant mules and gold-toned jewelry that'll create a chic contrast for a failproof look.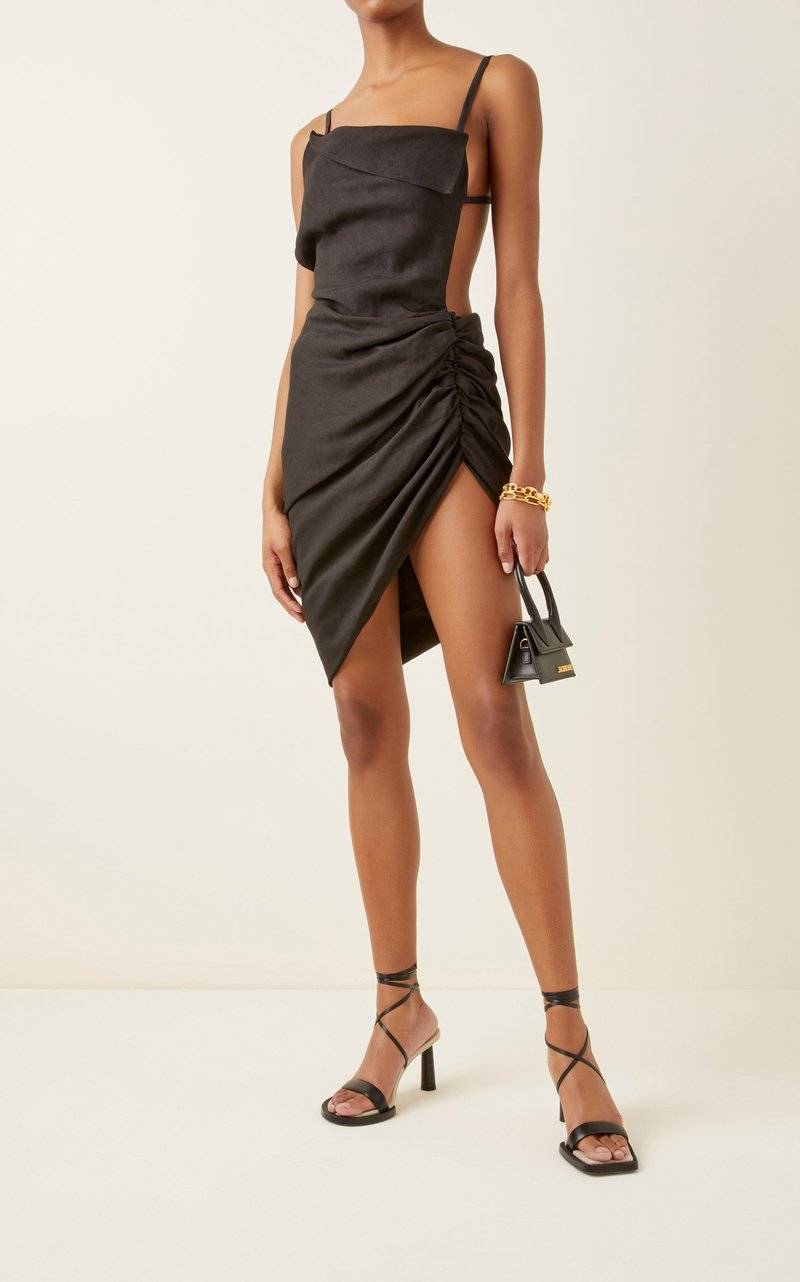 Jacquemus Saudade Asymmetric Draped Hemp-Blend Mini Dress ($650)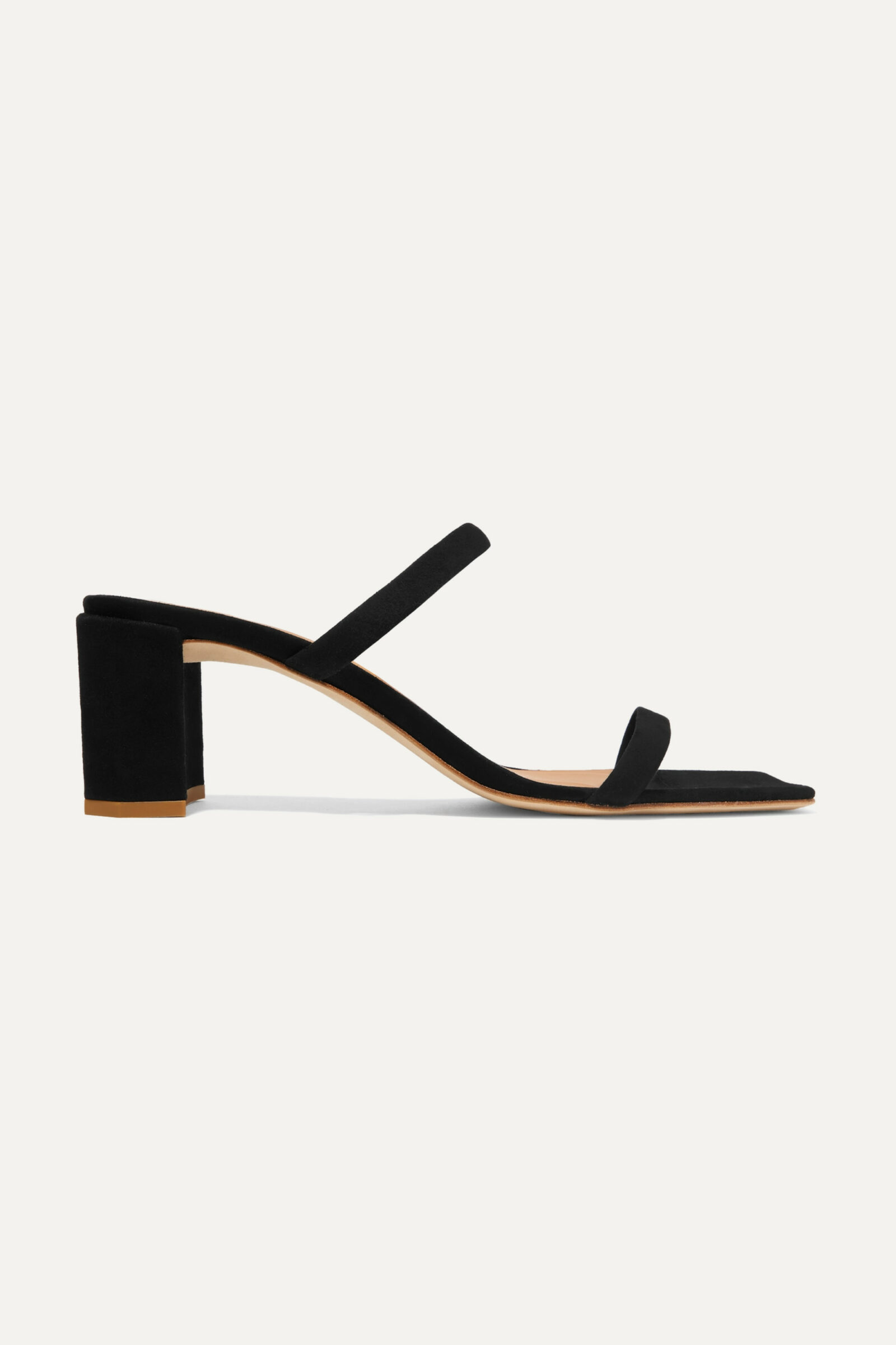 By Far Tanya suede mules ($375)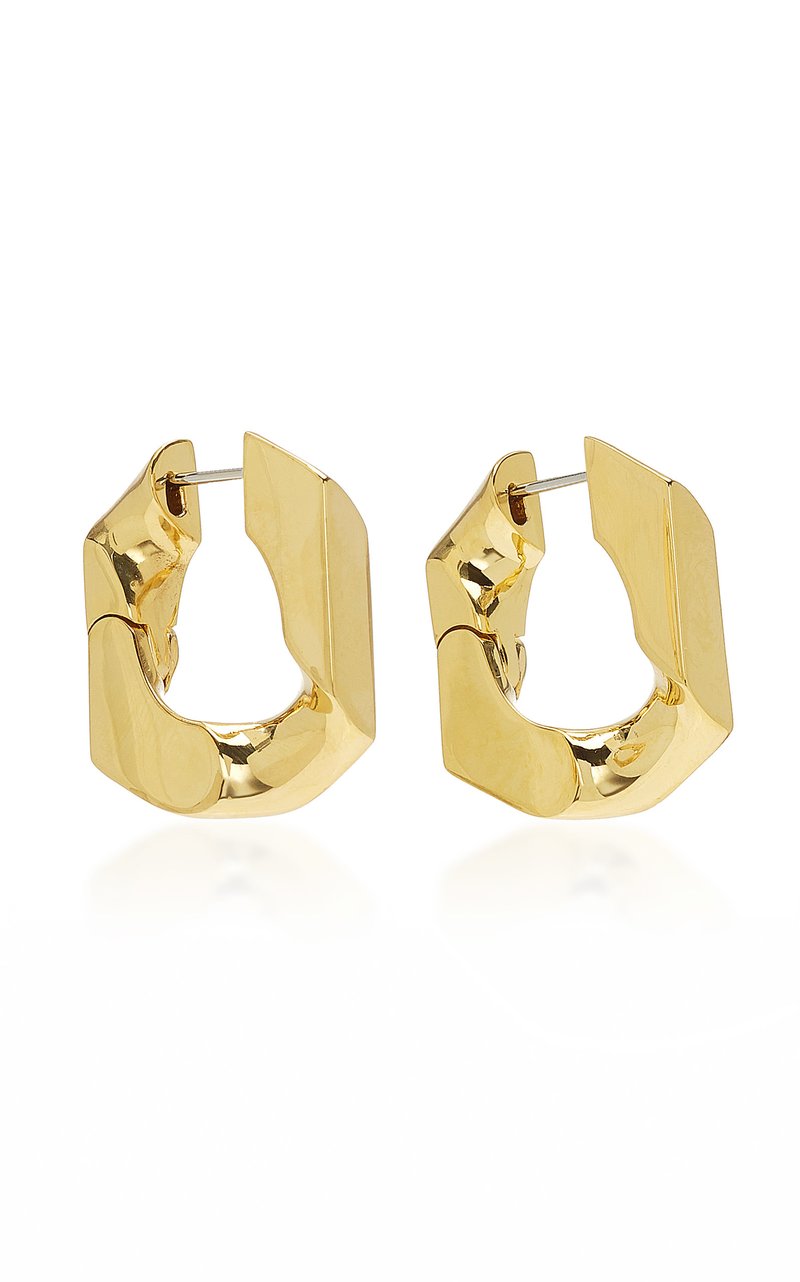 Numbering Unit 16K Gold-Plated Hoop Earrings ($120)
Up Next: 17 stunning shoes from Nordstrom that we're adding to our cart right away