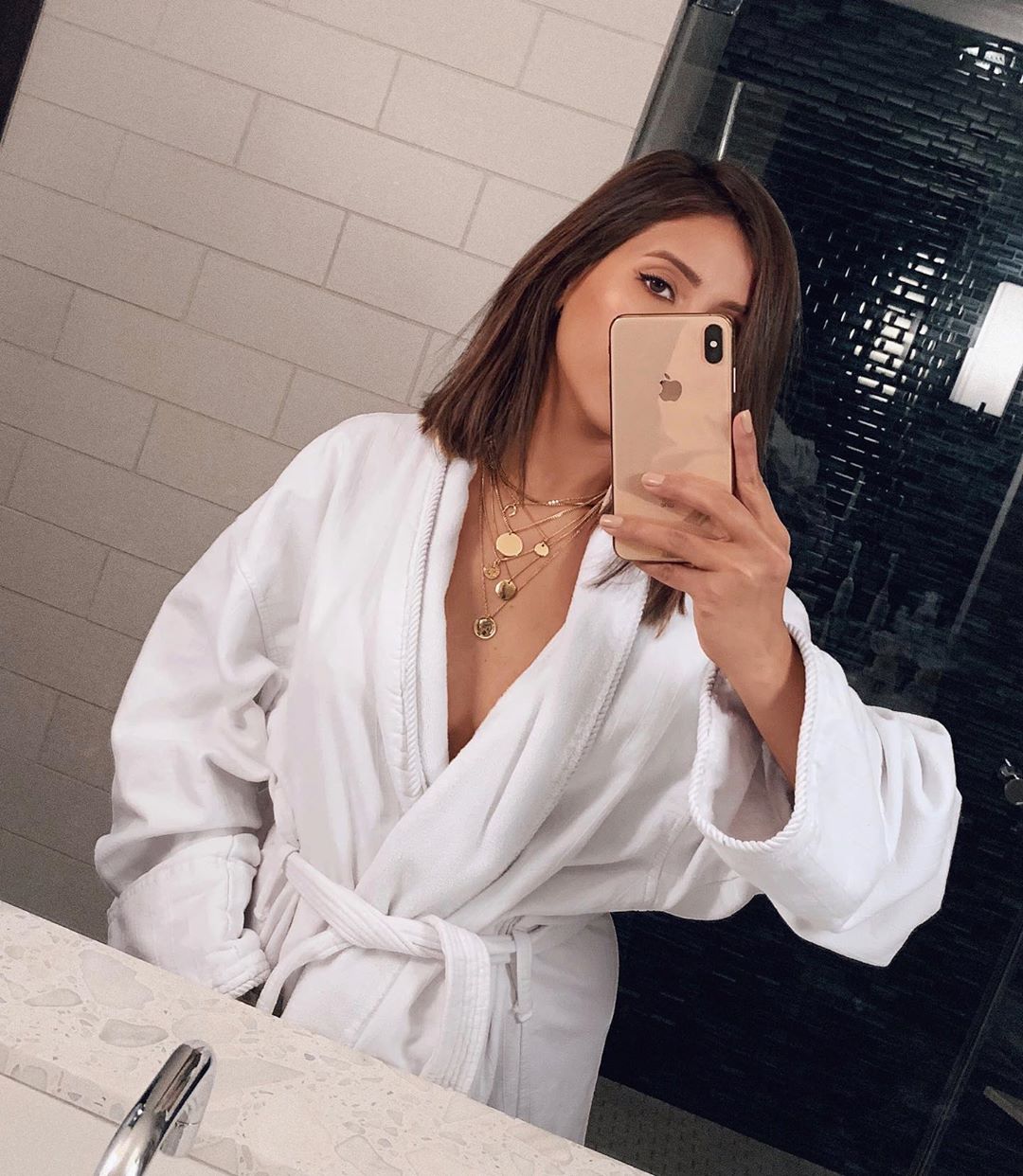 Some underestimate the effect of jewelry. Yeah, it may take a bit longer to swap out your earrings and necklaces, but it's worth it. Many fail to see the value in adding a delicate ring or beautiful bracelet to their look, but it can really take your outfit up a notch and set you apart by adding that glistening element. Not only does jewelry lend your outfit a wonderfully feminine touch, but it can also be very versatile. Invest in a trendy chain necklace if you're a street-style enthusiast. Grab yourself a selection of delicate bracelets that you can match with all your outfits if you enjoy classic silhouettes and neutral tones. Snag a pair of timeless earrings that you can regularly wear if you're lazy about changing your accessories every day. The point is, there's something out there that suits your distinct personality and style. And we have taken on the task of discovering the right piece that works for you best. Check out these stunning picks we've curated at Nordstrom.
All products featured on Fancy Correctitude are selected based on what our editors truly love. If you end up purchasing through our links, we may earn a small affiliate commission.
Twist Initial Necklace ($42.00)
This hip necklace features a double chain-link design accented with an initial pendant in a twisted style and can instantly style-up any outfit.
Pavé Apple Watch® Bracelet ($148.00)
Add some pizzazz to your watch by embellishing it with this Pave bracelet that is gleaming with crystals.
This classic and polished ring ornamented with baguette-cut nano gems is the perfect way to adorn your every day looks.
Super Star Pendant Necklace ($60.00)
Add a celestial appeal with this striking necklace that features two lustrous star pendants in different sizes across each other.
Opyum YSL Leather Bracelet ($325.00)
Chic leather bracelet with the brand's iconic YSL logo in bright gold hardware lends your outfit major edginess.
Crystal Huggie Hoop Earrings ($39.00)
These hoop earrings are the perfect size for daily wear. It's made in a glistening gold tone and decorated with crystals.
3-Pack Chain Bracelet Set ($26.00)
Effortlessly take your outfit up a notch with this set of three bracelets that are beautifully dainty. Wear them as a set or sport one by itself for a more delicate look.
Cubic Zirconia Baguette Eternity Band ($39.00) $15.60 – $19.50
Simplistic yet modern eternity band accented with baguette-cut zirconia that's so sophisticated that it will pair well with all your outfits.
Cobra Hoop Earrings ($60.00) $21.00
If you love hoops then check out this pair that's elevated with geometrical patterns and designs.
Michaela Curb Chain Collar Necklace ($44.00)
Add on this stylish chain necklace to your collection to quickly amp up a plain sweatshirt, dress or tee.
Miller Hinge Bracelet ($128.00)
This bracelet is a must-buy for jewelry fanatics. It's incredibly beautiful and has the power to change up your whole outfit.
Initial Pendant Necklace ($50.00)
This personalized initial pendant is great as a gifting option or to add that special bit of flair.
2ct tw Cubic Zirconia Earrings ($46.00)
These earrings are the ideal pair to wear every day, these single-stone earrings will become your new favorite.
An elegant bar pendant hangs on a delicate chain that you can add to make your outfit irresistible.
Bar Chain Hoop Earrings ($22.00)
Pick these chain hoop earrings and pair them with any basic outfit to amp up the chic factor.
Up Next: 21 Items From Nordstrom That Are Ultra Stunning And Flying Off The Shelves