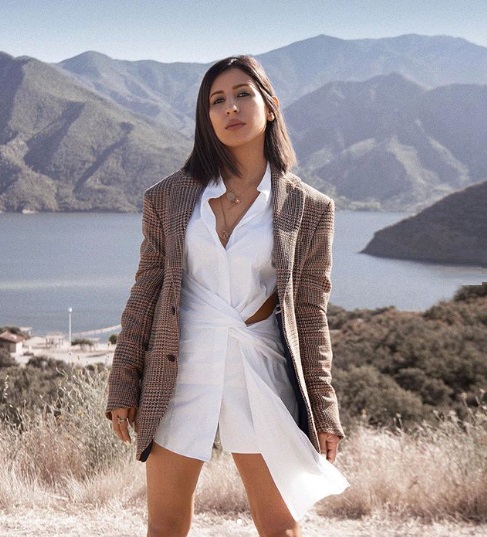 A good skincare routine is as essential for a flawless, healthy skin as oxygen is for the lungs. As cliche as this sounds, no one can deny that a proper skincare routine, done the right way, can not only work wonders for the skin, but also act as a self-care ritual that so many women are missing out on.
While it isn't easy to find the right skincare items in a world that are already pitching thousands of similar products in every category, we sifted through the entire 'Beauty' category on Nordstrom to curate a list of skincare essentials that actually work and are loved by the reviewers! Check them out below. 
Jumbo Creme de Corps Bottle with Pump
KIEHL'S SINCE 1851 ($68)
A full body moisturizer enriched with beta-carotene, a naturally derived antioxidant to smoothen skin texture.
hand relief™ Hand Cream
AVEDA ($10 – $25)
A moisturizing hand cream that is derived from plant based oils and water in a paraben free formula.
CHANEL
COCO MADEMOISELLE
MOISTURIZING BODY LOTION ($55)
This luxurious light-weight moisturizer quickly absorbs into the skin to provide instant hydration. It also has notes of citrus, jasmine and rose to scent the skin.
Ultimate Sun Protector Lotion SPF 50+ Sunscreen
SHISEIDO ($25 – $49)
The perfect sunscreen to protect your skin from harmful rays (and it does not leave behind a white cast residue!).
Resurrection Aromatique Hand Wash
AESOP ($39)
The skin on your can easily get chapped after indulging in rough chores. That's why this cleansing gel exists, especially formulated to hydrate the skin and make it supple.
Gentle Care Roll-On Deodorant
CLARINS ($18.70)
Roll-on deodorants are a must, but they often contain heavy amounts of alcoholic content. This one by Clarins is irritation free and ideal for sensitive skin. No wonder it's on our list of highly-reviewed skincare products.
'stress-fix™' Body Lotion
AVEDA ($32)
This body lotion is clinically proven to relieve stress – so don't miss out on this one!
Nutrix Royal Body Nourishing Moisturizer Cream
LANCÔME ($38.25)
When your skin is dry, dehydrated and rough to touch, this is the moisture cream that is sure to come to the rescue.
The Body Wash
NÉCESSAIRE ($25)
A daily cleanser in gel form that helps retain the skin's moisture – this is exactly what your skincare routine needs.
The Renewal Oil
LA MER ($135 – $250)
A must-have oil that glides on your skin and gives you an instant radiance.
Brown Sugar Body Polish®
FRESH® ($39 – $67)
Made with natural sugar, this scrub exfoliates all your dead skin to reveal a baby-smooth layer underneath.
GEHWOLmed® Salve for Cracked Skin
GEHWOL® ($23)
A superb healing salve containing skin friendly oils to repair even the most damaged skin.
Replenish and rehydrate your skin with this daily body serum.
Supergoop! Handscreen SPF 40 Sunscreen
SUPERGOOP!®
Not just any hand cream, this one is a multitasking SPF cream that's fast absorbing and provides peak protection.
La Vie est Belle Body Lotion
LANCÔME
A superior lotion that illuminates and leaves your skin noticeably smoother.
KP Bump Eraser Body Scrub
FIRST AID BEAUTY
This intense body scrub works in dual phases with the benefits of a chemical peel and microdermabrasion treatment to help with decongesting pores.
Certified Organic Pure Shea Butter
L'OCCITANE
A nourishing spot treatment that rescues skin from serious dryness.
Coconut Soak
HERBIVORE BOTANICALS
An indulgent bath soak with skin illuminating and softening properties that's a perfect addition to our long Sunday baths.
Soothing lotion with coconut milk base that will have you smelling like a pina colada.
Perfect Legs Skin Miracle
THISWORKS®
A powerful serum with hints of caramel intended to repair skin while also giving you a summer glow
Self Tan Express Bronzing Mousse
ST. TROPEZ
Achieve an effortless bronze goddess tan at home with this St. Tropez express bronzing mousse.
That Bright Glow Face Polish ($45.99)
This super effective face polish exfoliates the skin, tackles dullness caused by skin aging, and gives that bright glow in the end – to put it briefly, a face polish that works wonders for the skin!