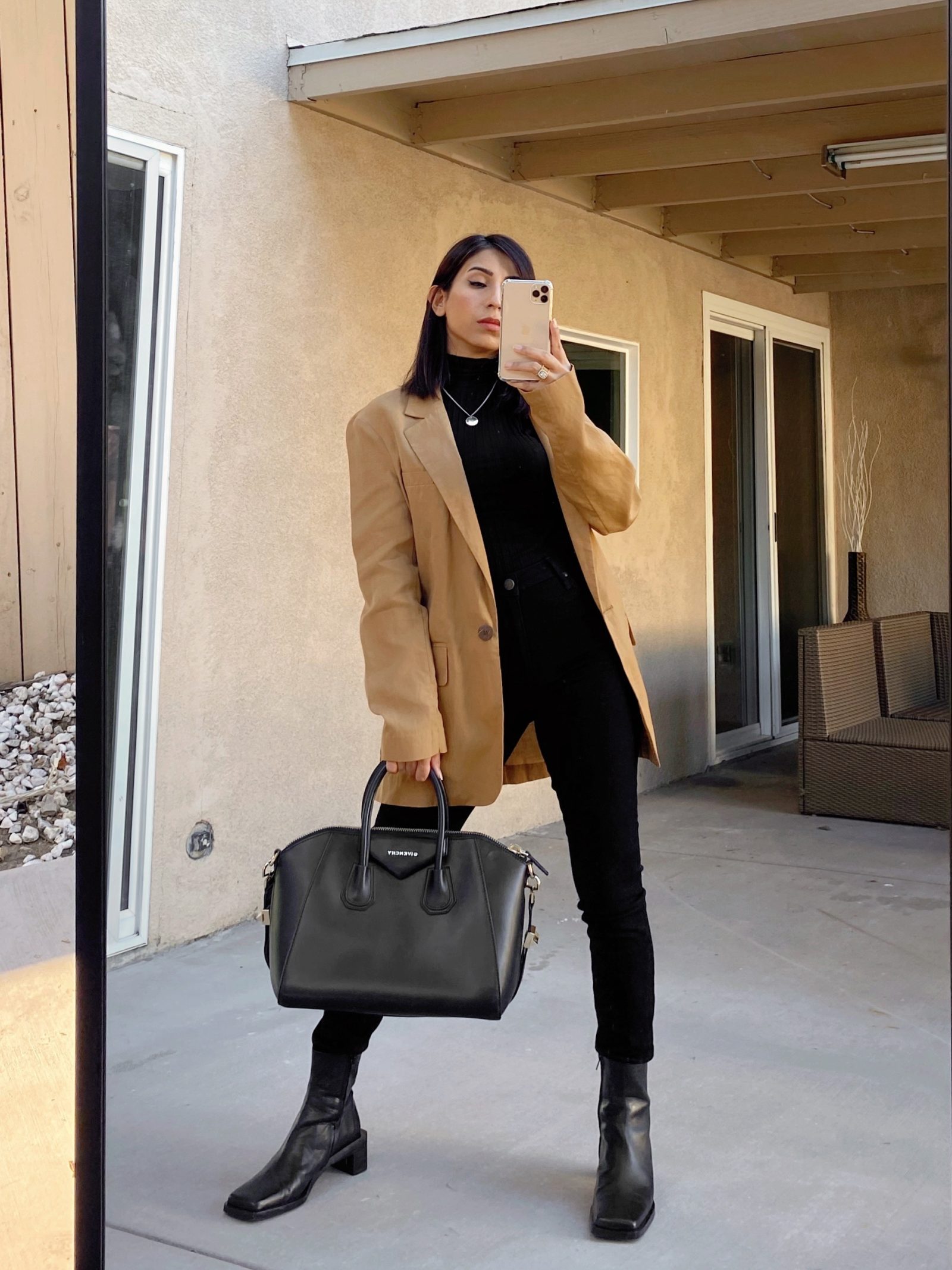 The quest for a perfect pair of jeans in winter is a never-ending quest. Some don't fit well; some are not winter-appropriate; some are out of trend. However, there are winter-savior jeans that are here to make winter easy and fun.
To take winter shopping up a notch, below are listed the top 15 winter jeans that will never give you any buyer's remorse. Thinking, what's the common thread? All the jeans are chic, IT, and will work every body type. So, be it for your WFH zoom calls, casual outings, or even while hitting the dinner parties, these unmissable picks are your new favorites.
Ultra-Soft High-Waisted Denim Leggings ($48)
Dark-toned super soft denim leggings that will make your fashion book better and dressing too.
Warm Fleece Lined Jeans Stretch ($27.48)
Flaunt your leg silhouettes and stay warm too in this jeans featuring pink fleece line.
Fleece Lined Liquid Snakeskin Leggings ($93)
Leather and fleece? Sounds like the perfect combination. Not just this, even the snakescale looks ultra-fashionable.
High Waist Winter Denim Leggings ($58) 
Picture retro sneakers and oversized sweatshirt with these leggings. Isn't this perfect winter look?
Quilted Faux Leather Leggings ($110)
What's better than a normal legging? Quilted leather leggings that feature a smooth butter-like touch.
Indigo Women's Fleece Lined Slim Straight ($29.55-$32.153)
Obsessed with straight-leg jeans? This pair featuring fleece line is the perfect option for you.
Jayde High Waist Seamed Denim Leggings ($98) $58.80
These high-waist denim with two buttons fastening is so stunning, we bet you'll never face any fashion roadblock!
Polar Fleece-Lined Pants ($90) $45
The functional look of these pants set them apart.
Women Pile-Lined Denim Jersey Pants ($29.90)
Is it a jogger? A legging? Or a pair of jean? Well, it's all three!
High-Waisted Built-In Warm Rockstar Jeggings ($44.99)
Rock these jeggings with a denim jacket and turtleneck sweater.
Women's Snow Fleece-Lined Insulated Pants ($38.99)
Get in touch with the rough-tough fashion side of yours with these cargo-inspired jeans.
Women Heattech Warm-lined Pants ($49.90) $29.90 
These elegant and cozy pants are your new winter bestfriend!
Thermal Jeans ($45)
If you are a fan of skinny jeans, these thermal jeans is your ideal pick, we bet on it!
Fleece Lined Moto Leggings ($93)
These moto leggings are so classy yet trendy that you will never grow tired of it.
Mid-Rise Rockstar Warm Jeggings for Women ($39.99)
Team this pair of jeggings with cropped chunky sweater and velvet mules.