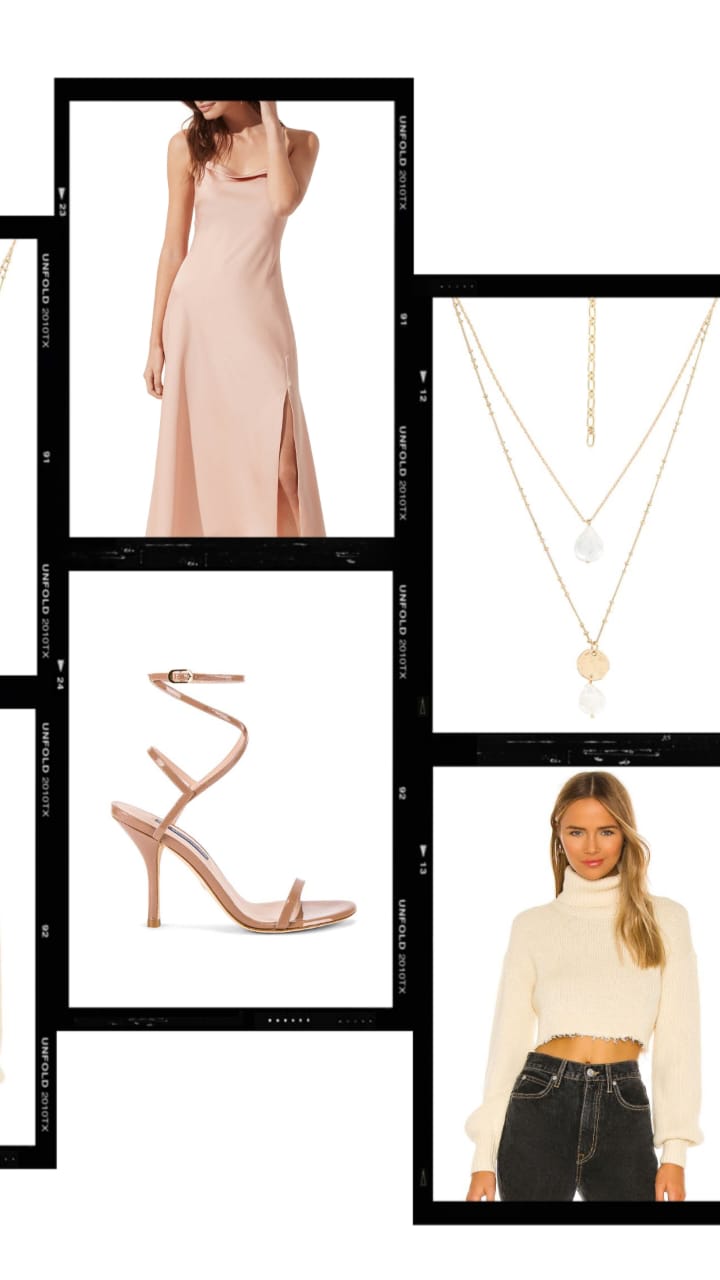 When you're with the one you love, every day feels like it's the perfect date ever. Whether you've been with your significant other for a while or you have a few new first dates every week, it's always important to dress to impress. And for that, you need the perfect date outfits that will always have your back no matter what the date calls for.
Dressing up for a date is always exciting and can be a little overwhelming too. But that's one thing you needn't worry about because since you're here, you already know that we've done our best to present you with a perfectly curated list of cute date outfits that will work with any date you have planned.
If you want to look simple yet stunning or elegant with a hint of edginess on a date night, just scroll down. Feast your eyes on these amazing finds that will certainly leave your date's jaw on the floor.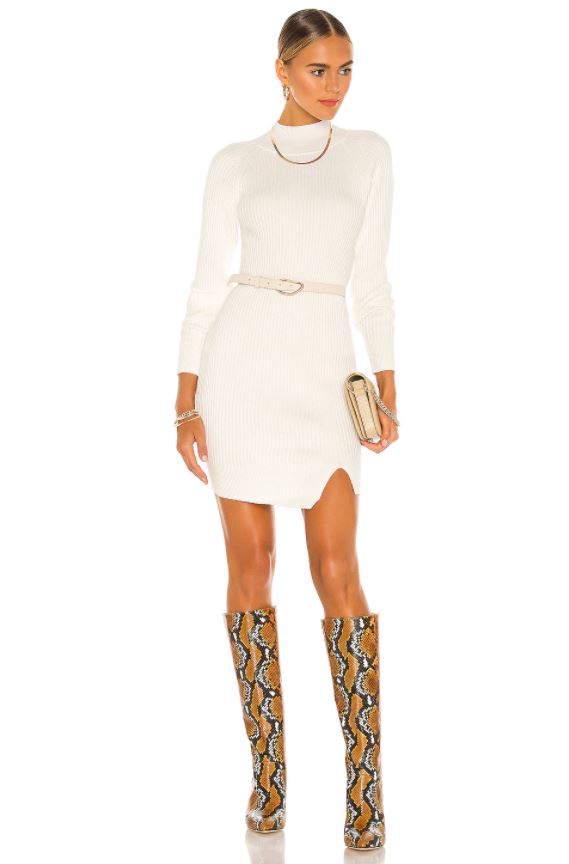 Bardot Mini Rib Knit Dress ($99)
We don't think it gets classier than a chic rib-knit dress. This is the perfect date dress to make the ultimate first impression that will last a lifetime. The form-fitting silhouette also accentuates your curves to the greatest effect.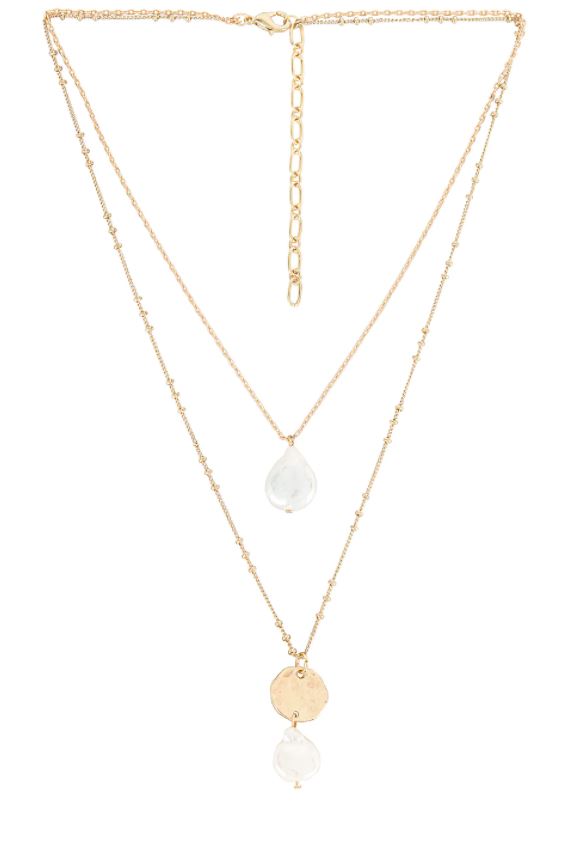 Amber Sceats Pearl Coin Necklace ($79)
Allow your accessories to stand out in the best way possible. Gold accents can elevate your outfit in a matter of seconds. The hammered pendant on this layered necklace definitely makes one stop and stare.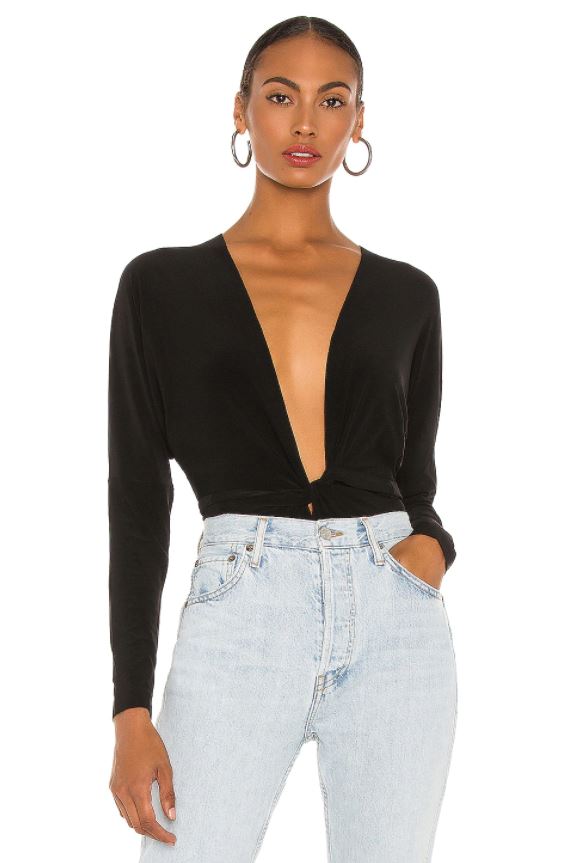 Norma Kamali Dolman Wrap Bodysuit ($145)
Looking for something in the 'casual date outfits' department but still want to look super cute? Look no further, because this bodysuit will definitely have your date's attention right away. With a deep neckline and a tie closure, it's hard not to love this pick.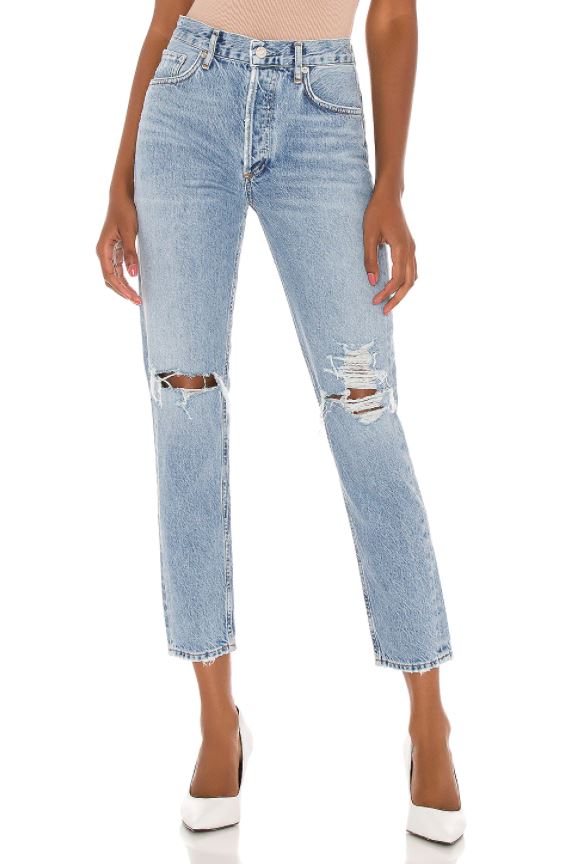 AGOLDE Jamie High Rise Classic ($188)
For the ultimate date outfit ideas, you can always rely on jeans to make you look your best. This high rise classic ensures lifts and tucks in all the right places, and the ripped details add a generous helping of edginess.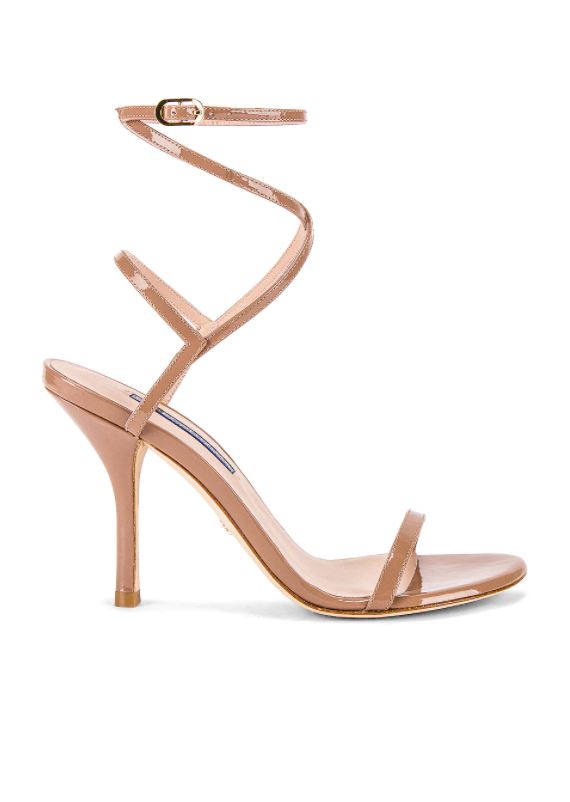 Stuart Weitzman Merinda Sandal ($395)
We love a good pair of heels, and they're exceptionally perfect for date night outfits. With a wrap ankle design, we can assure you that these heels are about to be your new favorite.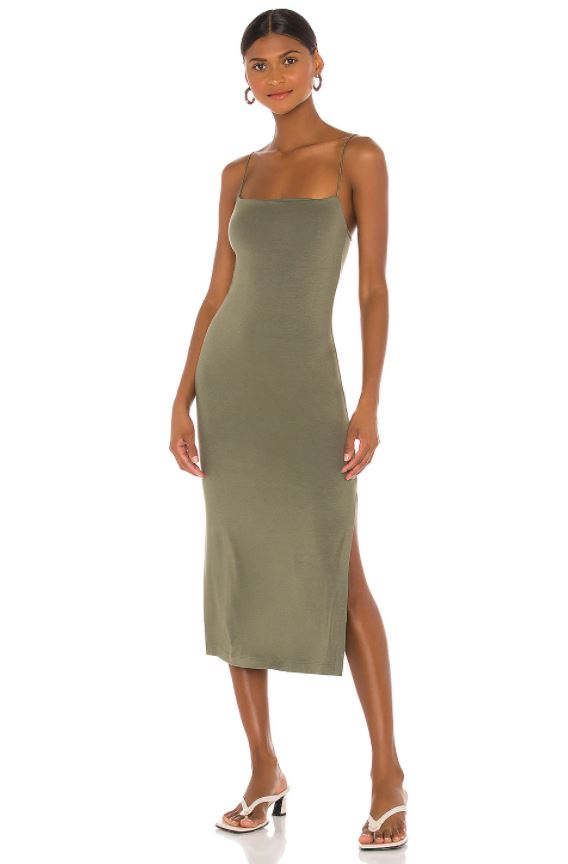 Enza Costa X REVOLVE Strappy Side Slit Dress ($198)
If you're running out of cute date outfits, and a black dress is too mainstream for you, you can opt for this chic dress in a lovely shade of military green. The side slit definitely makes it even more appealing.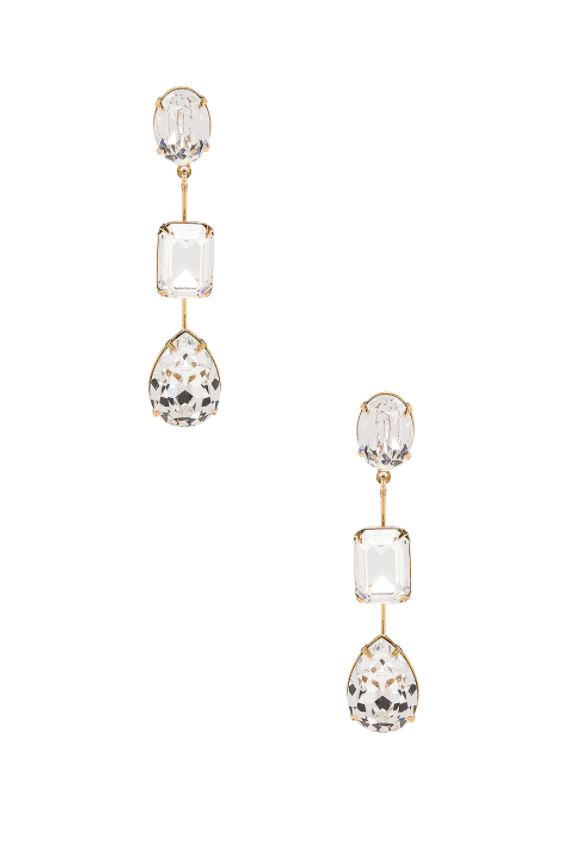 Jennifer Behr Allanah Earrings ($345)
A little bling will make your personality sing! So, don't miss out on adding that sparkle wherever you go. These earrings will definitely make you look and feel beautiful and confident.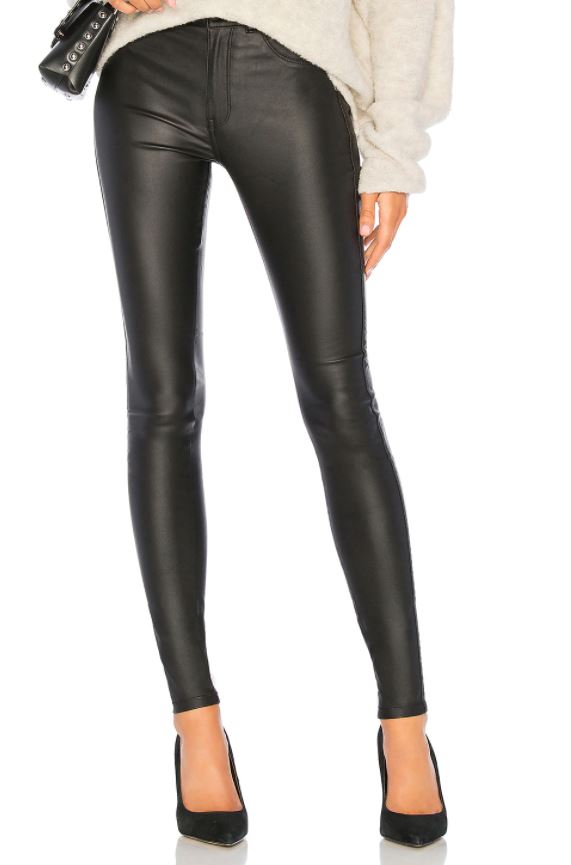 Dr. Denim Plenty Jean ($89)
Faux leather coated jeans are definitely one way to make your date-night outfit a whole lot more interesting. These jeans will definitely be your new favorites, given their figure-hugging silhouette and how effortlessly well they will elevate your look.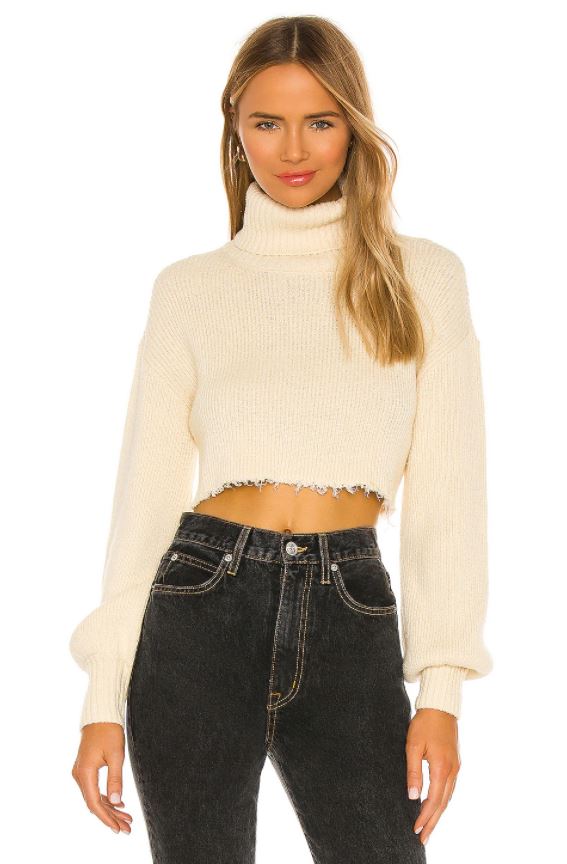 L'Academie Lucia Cropped Turtleneck ($158)
If it's a chilly night, you might want to go prepared, which makes this turtleneck a good option. The cropped silhouette is stylish and comfy, and the knit fabric is undoubtedly an all-time favorite.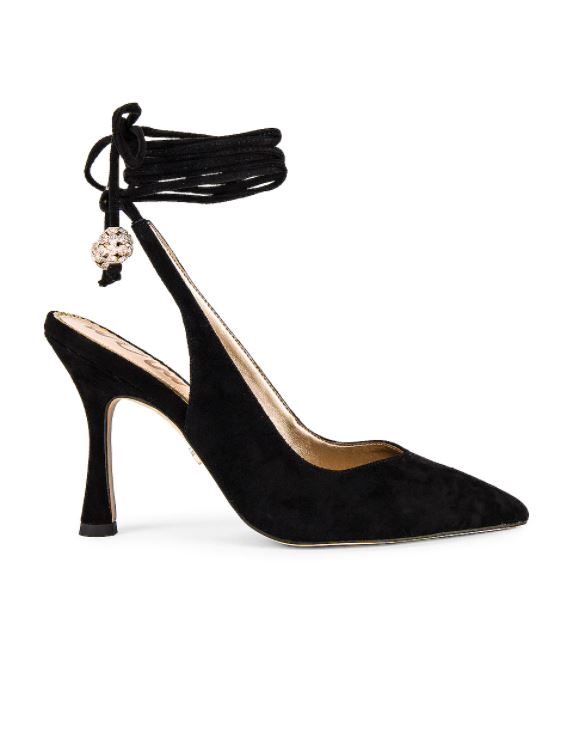 Sam Edelman Harvie Heel ($140)
A black heel is a wardrobe essential because you never know when it will come in handy. With a tie closure design, this chic pair will definitely take you places, even on a date.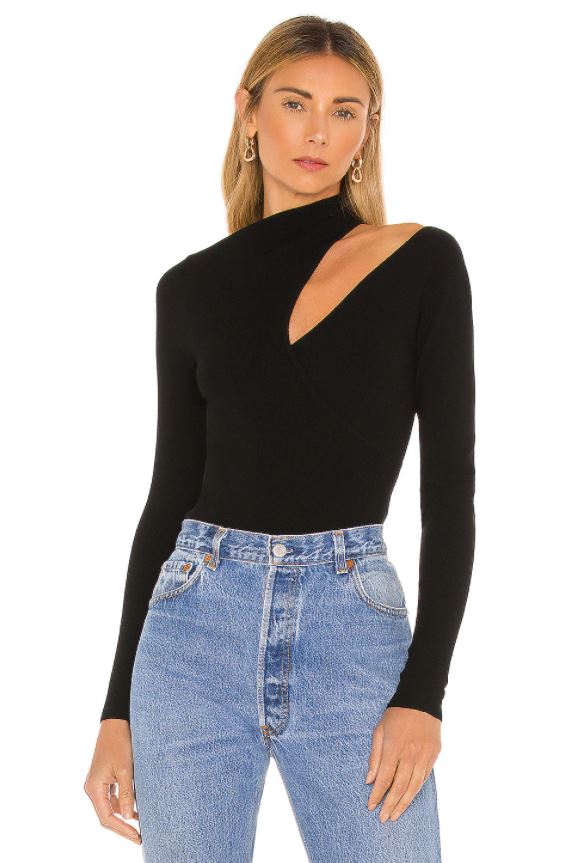 A.L.C. Paquin Top ($325)
The cutout details on this top will immediately grab your attention, making it the absolute perfect piece of clothing for a date. Style it with your personal twist for a casual lunch out or an epic night out in the town.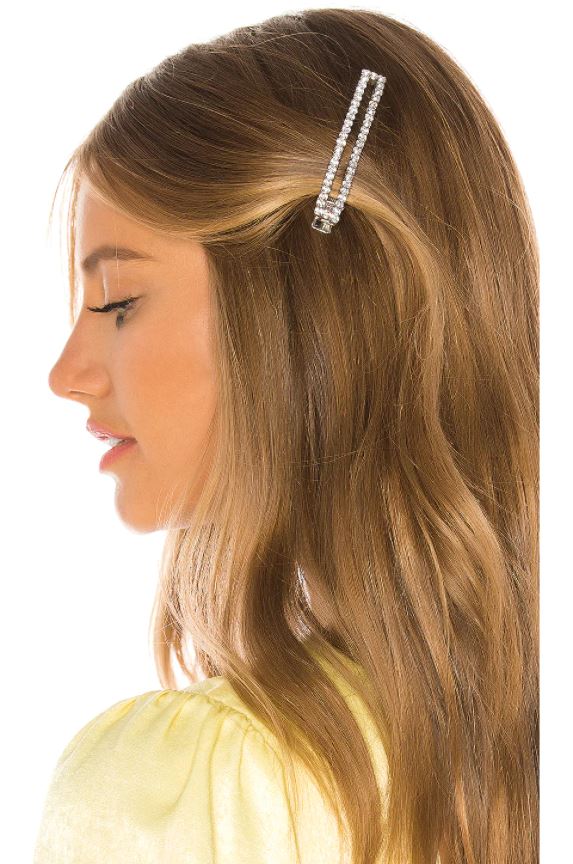 8 Other Reasons Rena Clip ($18)
Don't forget to accessorize your hair as well, and this shimmery clip is the perfect way to do so. The rhinestone details add the perfect pop of bling to give your outfit the ultimate finishing touch.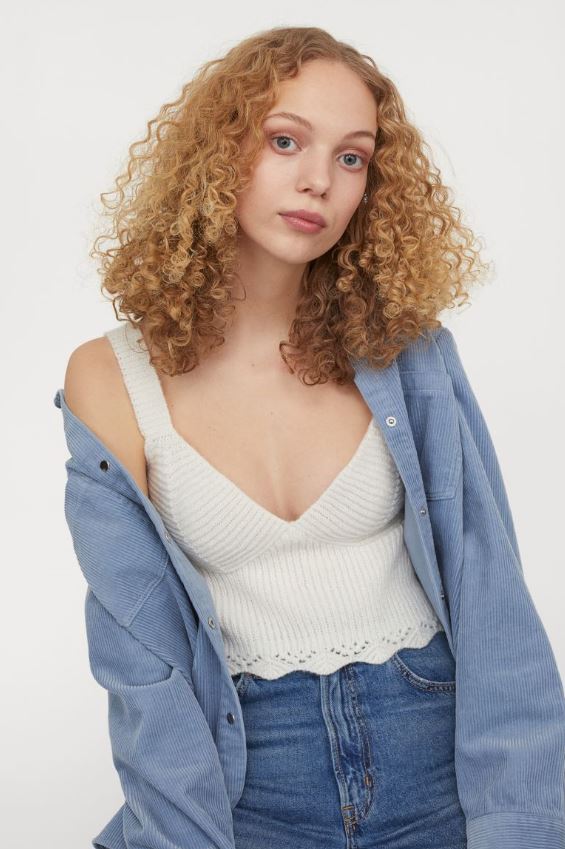 H&M Knit Bralette ($19.99)
Now, this is a super cute knit bralette worth going gaga over. Perfect for a low-key date with your significant other, the bottom embroidered details on this bralette are simple and beautiful, just as you will be when you wear this.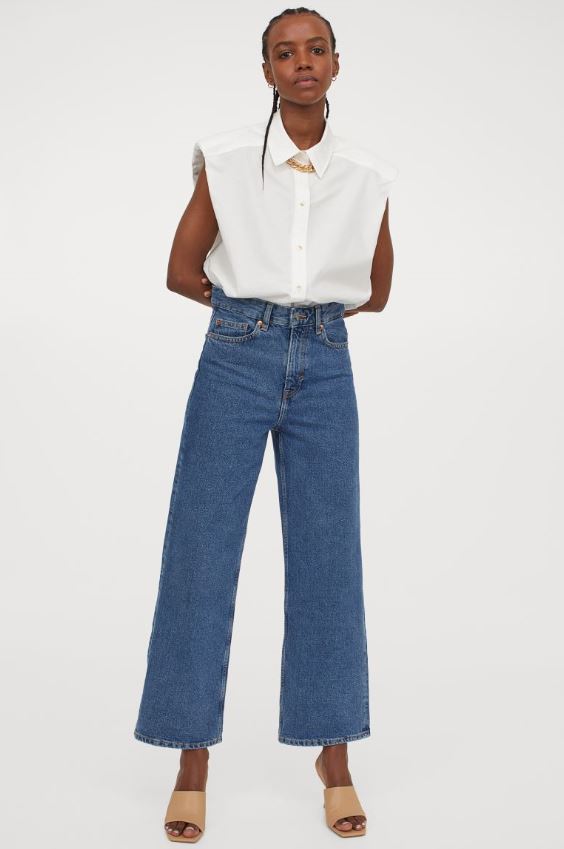 H&M Loose Wide High Jeans ($49.99)
Casual dates leave plenty of room to pick out the comfiest and classiest outfits, and this is what makes jeans the perfect choice. As looser silhouettes grow increasingly popular, these wide high waist jeans are a must-have.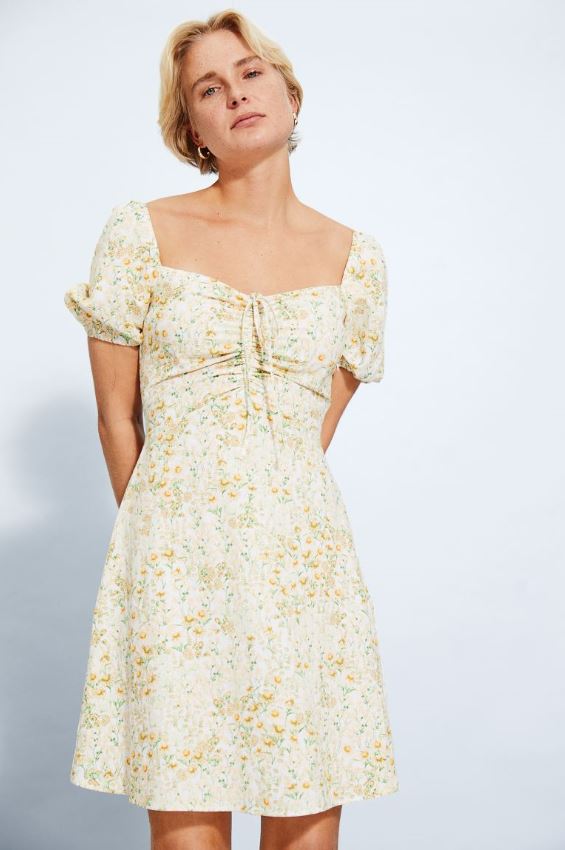 H&M Linen-Blend Dress ($17.99)
This definitely belongs in the 'first date outfits' pile. This pretty and petite dress is perfect for a picnic date in the park or a weekend getaway. It is equal parts comfy and chic and will certainly get the attention you deserve.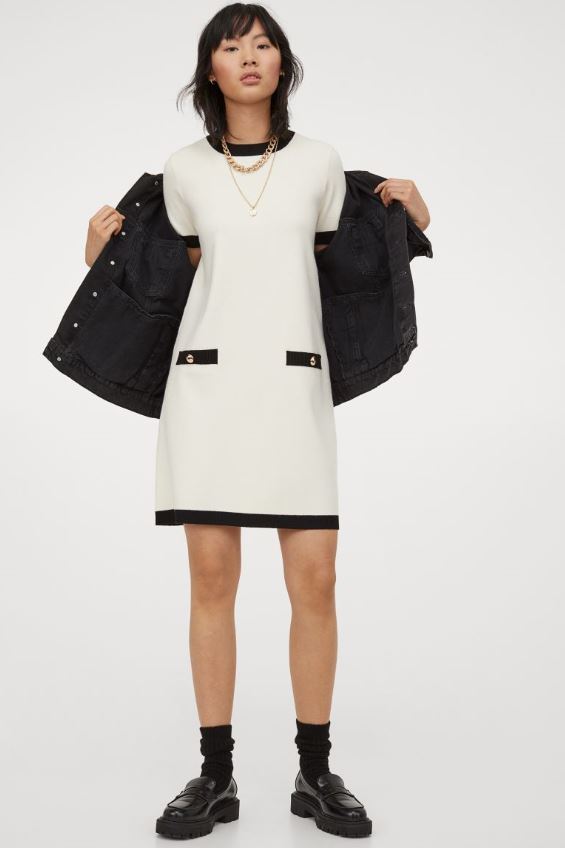 H&M Fine-Knit Dress ($59.99)
Channel your inner Blair Waldorf (you know you've got it) and add your own personal twist as you show up to an incredibly fancy date, undoubtedly dressed the best in this chic fine-knit dress.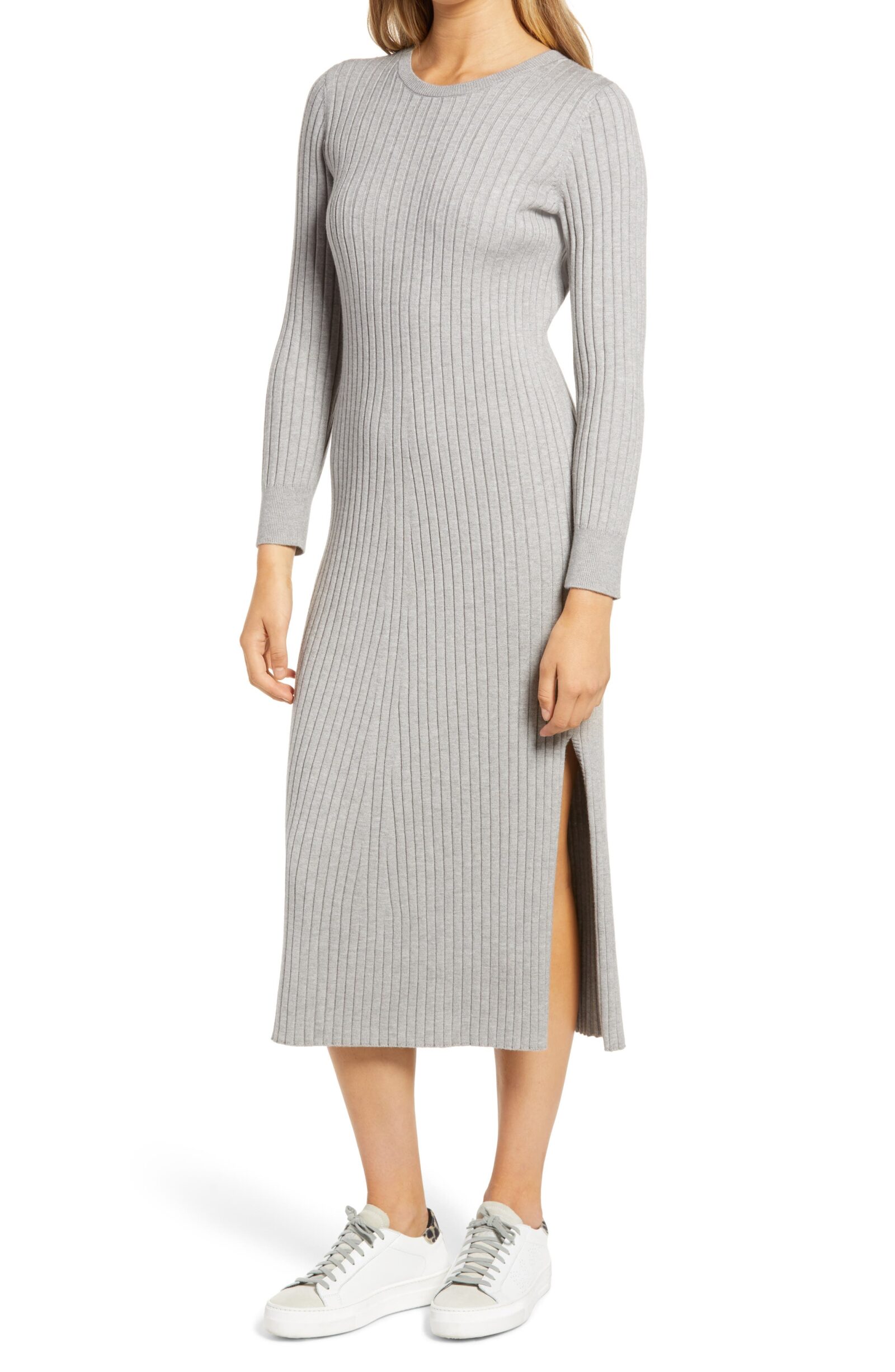 WAYF x BFF Hollie Long Sleeve Sweater Dress ($79) $39.50
Ribbed fabrics have definitely become a wardrobe must-have over time, and there's no way we're not including it in our date outfit essentials. The cutout at the back adds a flattering finish.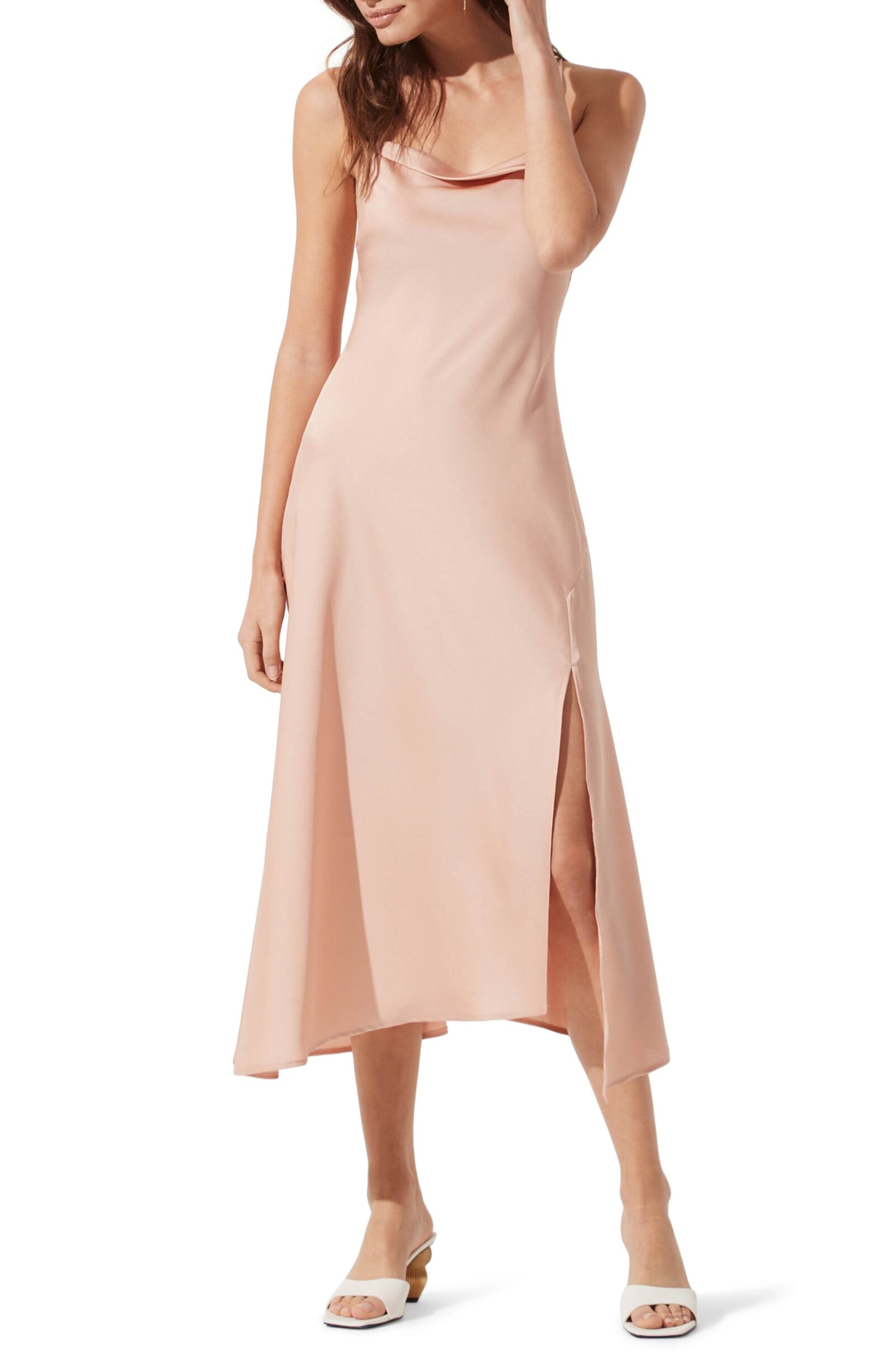 ASTR The Label Cowl Slip Midi Dress ($89)
A slip dress as sophisticated as this one is perfect for an elegant date night, and if it involves dancing, it certainly won't get better than that. The side slit adds a cheeky detail and the feathery touch of silk as it brushes against your skin is unlike any other.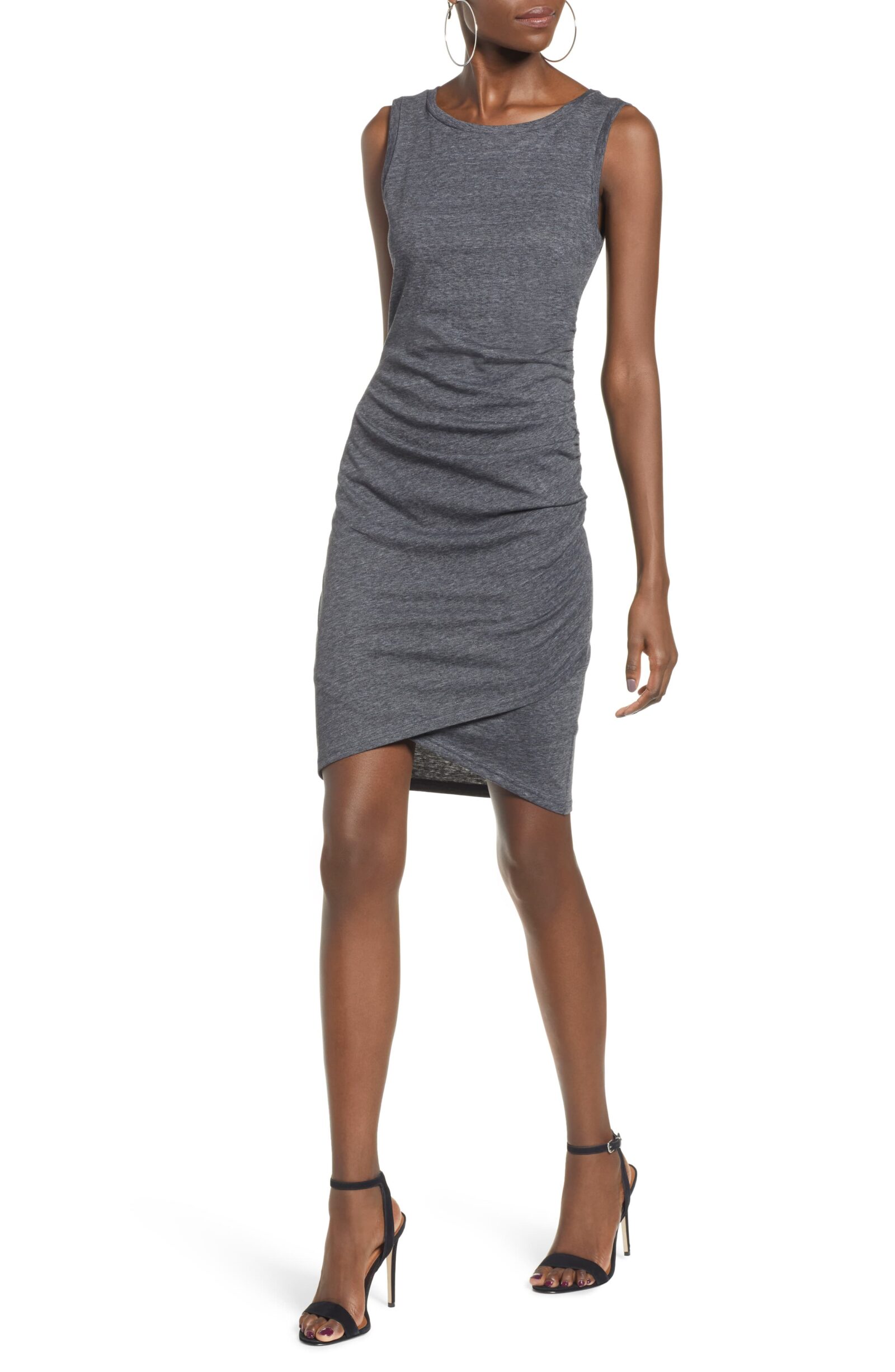 Leith Ruched Body-Con Tank Dress ($56) $38.90
Ruched details are by far our favorite kind from all the date outfits out there as they add a very edgy yet chic look to the outfit. And this body-hugging tank dress definitely belongs in your wardrobe. It grabs the right amount of attention as soon as you step into a room.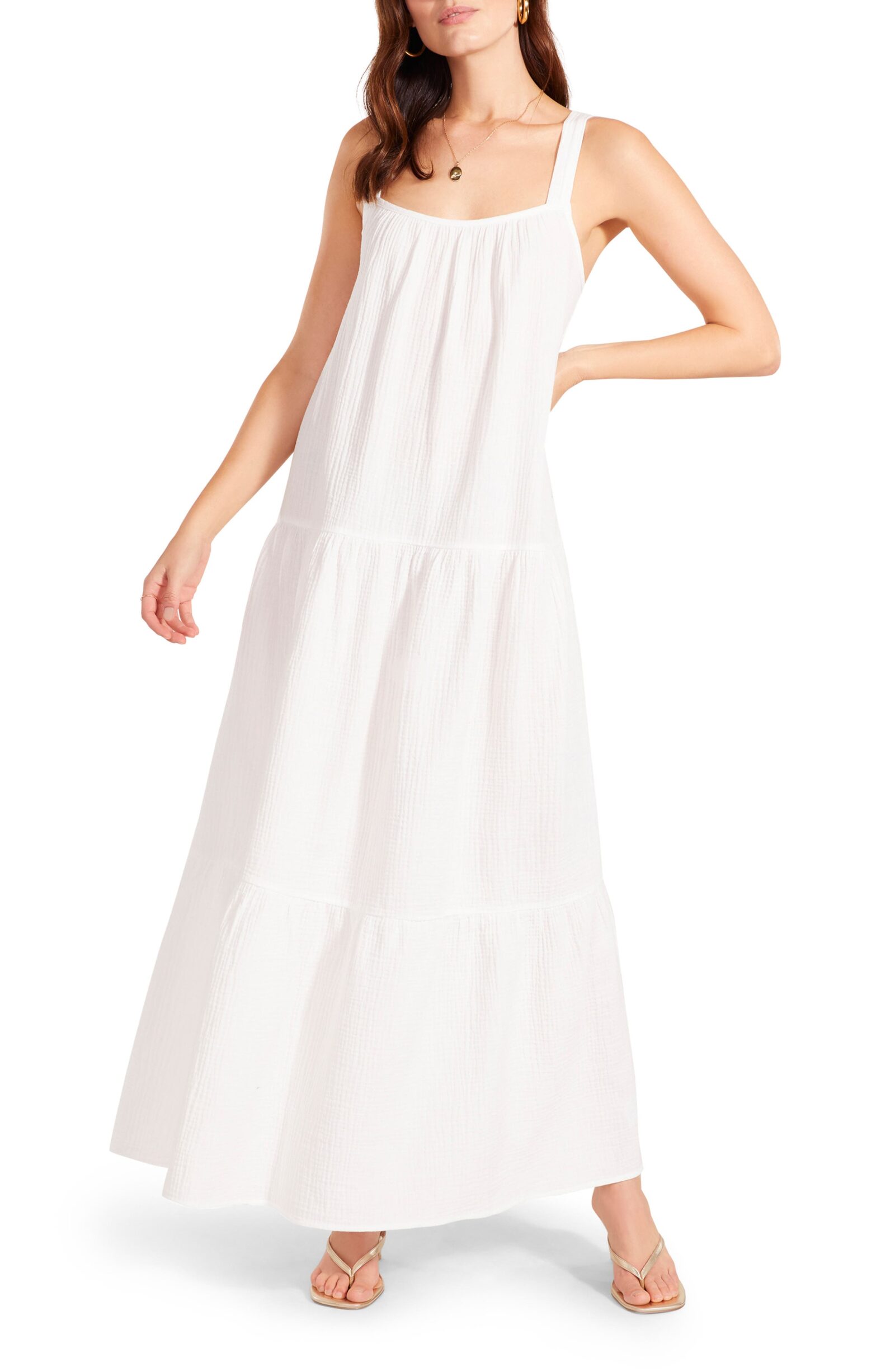 BB Dakota Arianna Sleeveless Tiered Cotton Maxi Dress ($39)
Dressing up for a date doesn't always have to mean putting on tight and figure-hugging silhouettes at all times. Sometimes, it calls for a flowy and chic maxi dress like this one. Enjoy a breezy and chilled out date in the comfiest way possible.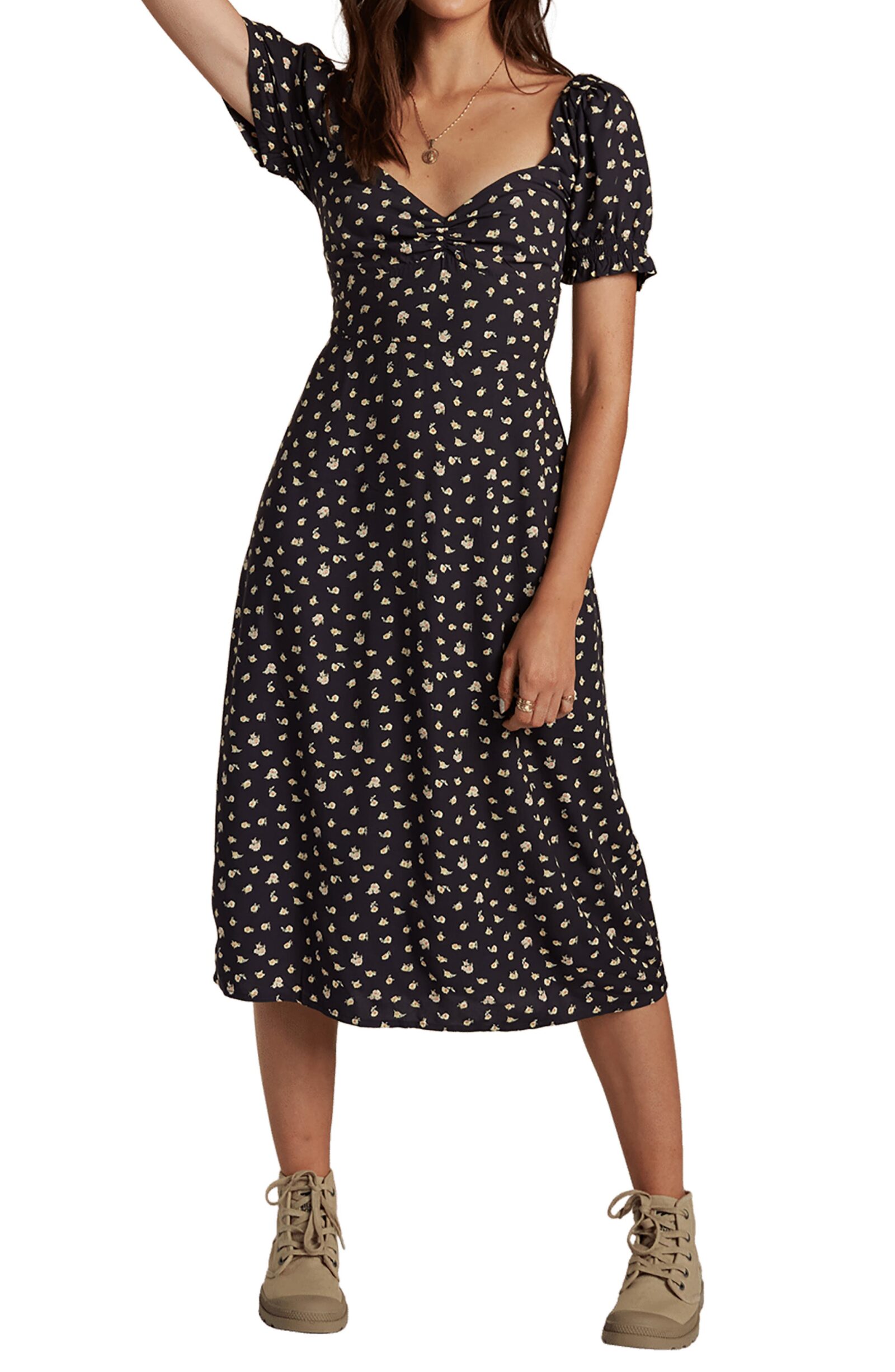 Billabong Love Letters Floral Midi Dress ($69.95)
Vintage inspiration brings you this very pretty floral midi that just screams romance in the best possible way. The classic sweetheart neckline and the puffed sleeves make it even more appealing and sassy.
Up Next: 21 best selling items from Revolve that will amp up your spring wardrobe