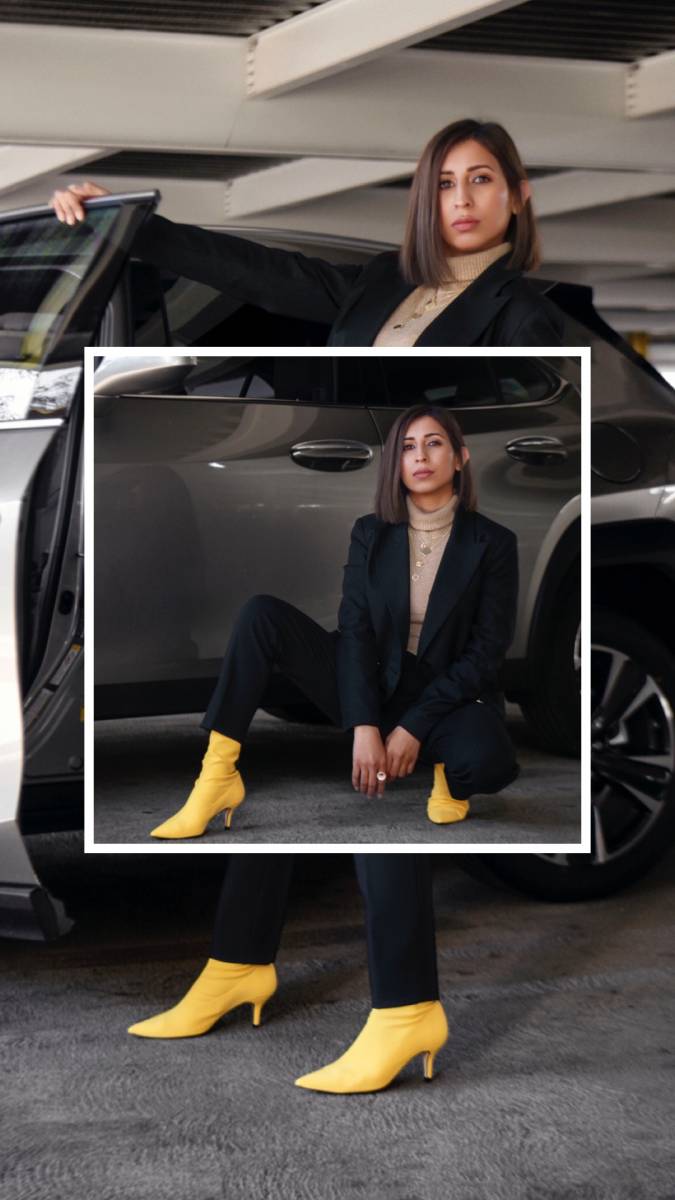 Sweaters are a Fall/Winter quintessential piece that will never go out of style. They have stayed a fashion staple since the 1920s with designers like Coco Chanel incorporating them into popular collections. Truth be told, you can never have too many sweaters. Each one offers a different level of warmth and style that best fits your different moods. Whatever the day may bring, whether a joyous one or a particularly exasperating one; you can always count on the comfort of a super cozy sweater. It's like getting a big, much-needed hug. We love sweater weather so much that we're going to rank it right up there with beautiful blooms of spring or the golden glow of summer. 
If you're a sucker for a trusty sweater too, then you're going to love these 15 versatile picks that you'll want to bundle up in right away.
Sweetheart Mock Neck Sweater ($78.00)
Indulge in the warm embrace of this chunky knit sweater with a timeless style.
Ridley Funnel Neck Wool & Cashmere Sweater ($260.00) $182.00
Composed of wool and cashmere, this sweater is the embodiment of coziness.
Add a street chic flair to your outfit in an instant with this oversized pullover.
Metallic Star Alpaca & Wool Blend Sweater ($229.00) $160.30
This wool and alpaca blend sweater features a starry print that truly is out of this world.
Gotta have a classic tan sweater for the season and our pick is this effortlessly stylish one.
Ottoman Slouchy Tunic ($148.00)
Stunning and comfortable tunic with a slouchy silhouette that's perfect to cozy up at home or to run errands.
Cable Mock Neck Merino Wool Blend Sweater ($395.00) $158.00
Wool blend sweater with patterned cable knitting that you won't want to take off.
Orsa Turtleneck Sweater ($259.00) $181.30
Enjoy your hot coffee on cold mornings in this comfy turtleneck sweater with a ribbed hem and cuffs.
Seasons Change Funnel Neck Sweater ($148.00)
Beautiful crocheted pattern is a highlight on this funnel neck sweater that is sure to become a new favorite.
My Only Sunshine Sweater ($108.00)
Chunky knit and adorable style puts this sweater at the top of our favorites.
Tara Cashmere & Wool Sweater ($350.00) $175.00
Take it easy in this butter smooth cashmere and wool sweater that you'll run back to every time.
Lock Roll Neck Wool Blend Sweater ($229.00) $160.30
Asymmetrical hem and a slouchy turtleneck makes this unique piece stand out in any crowd.
A comfy essential, this tunic sweater is insanely soft.
Classic cable knit sweater that looks as good as it feel and is sure to become a season staple in your wardrobe.
Jupiter Cotton Turtleneck Sweater ($148.00)
Houndstooth pattern covers this cotton turtleneck with a cropped fit and a slouchy neck.
Up Next: We're Living In These 21 Ultra-Cozy Sweaters For Fall