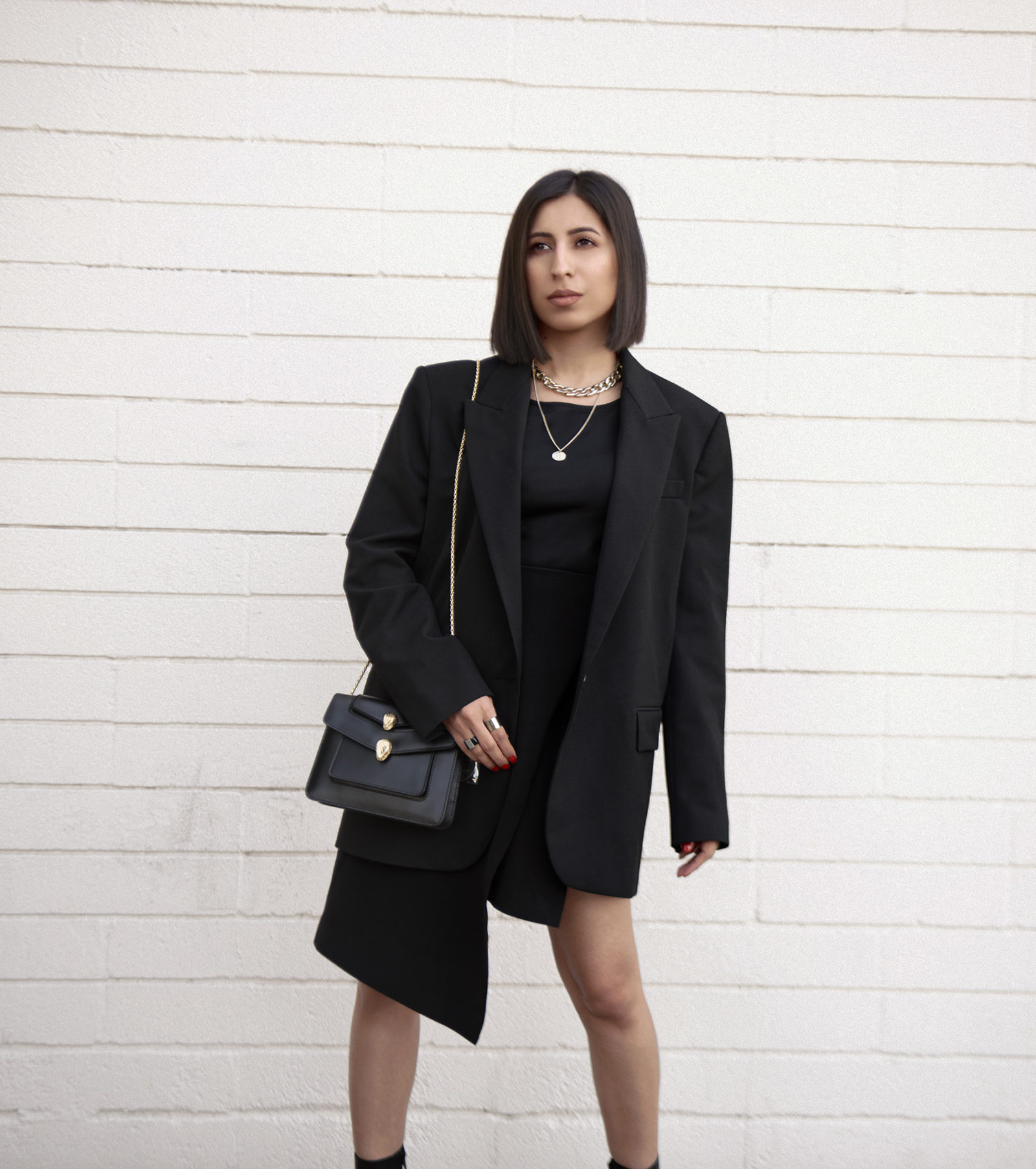 Do you know what the best part of our job is? It's the fun of picking items and creating looks for fashion lovers. Yes, that's what is a fascinating part of our job! This is why our readers always rely on us for sartorial guidance every season. Now with the cooler weather fast approaching, we wanted to make a list of all the top-selling items for fall from Nordstrom.
 For a chic and expensive-looking ensemble this fall, you can easily mix and match the following items with other trend-forward pieces to create a modern, fall-appropriate look. From sweater dress to boyfriend blazer and black boots and many other pieces, keep scrolling, and you may fall in love with these top-selling items just like we did.
Long Sleeve Sweater Dress ($139)
Because no one can have too many sweater dresses.
Ripped Dad Jeans ($80)
Looks like our fashion notes are now from our dads but let's be honest, these are chicer!
Frill Cuff Long Sleeve Dress ($55)
From fall to winter, this dress will get you through.
Dakota Plaid Boyfriend Blazer ($119)
The more boxy the fit is the more fashionable it looks.
2976 Quad Platform Chelsea Boots ($180)
This is one of the trendiest fall picks from Nordstrom.
Kamma Ribbed Flare Pants ($45)
They are undoubtedly stylish, comfy, and most probably our new favorite.
Oversize Poplin Shirt ($68)
Believe it or not, you can never go wrong with an oversize poplin shirt.
Wedgie Icon Fit High Waist Jeans ($98) 
Talk about our favorite jeans and this pair will top the list.
Open Front Maxi Cardigan ($80)
We have been looking for long chic, warming and timeless cardigan. We think this is the one we have been searching all this time.
Janis Faux Suede Skirt ($120)
From office to after work beer to dinner date, this skirt will blend in everywhere perfectly.
Bobbie Plaid Jacket ($79)
From trousers to jeans, this jacket will look stylish with both of them.
Bias Jacquard Skirt ($69)
Just add a pair of booties and leather jacket to magnify fashion potion.
Side Slit Cardigan ( $69) 
Wow is written all over this timeless cardigan.
Oversize Babydoll Blouse ($58)
Every fashion girl is dying to get their hands on this oversize blouse.
Faux Leather Leggings ($98)
Our list of fall picks from Nordstrom is incomplete if we don't add these faux leather leggings.
Air Jordan 1 Low Sneakers ($90)
Let your shoes do the talking!
Stripe Pickford Pullover Sweater ($80)
Just imagine how cute this sweater will look with light wash straight denim.
Lolita Square Toe Boots ($200)
This pair of boots is swoon from every angle, really!
Shaker Stitch Crewneck Sweater ($29)
A cute sweater is on the way to enhance your fall looks. Thank us later!
The Rickie Mock Neck Sweater ($30)
Too many mock sweaters never did any harm to anyone.
Live in High Waist Leggings ($59)
Leggings that our friends are already obsessed with.
Caldwell Plaid Double Breasted Blazer ($168)
This blazer is everything our friends have been looking for.
Extra Credit Cardigan ($99)
This only screams 'oh-my-god-so-chic'! The mismatched contrasting blend is quirky yet edgy.
Rib Henley Sweater ($69)
It's the color, the fit and the design that makes this sweater front runner.
Easy Drop Shoulder Sweater ($39)
Sorry but we clearly can't miss this sweater, this one too caught our attention in the most beautiful way.
Peaceful High Waist Slim Fit Jogger Pants ($69)
This is what the fall fashion game winner looks like.