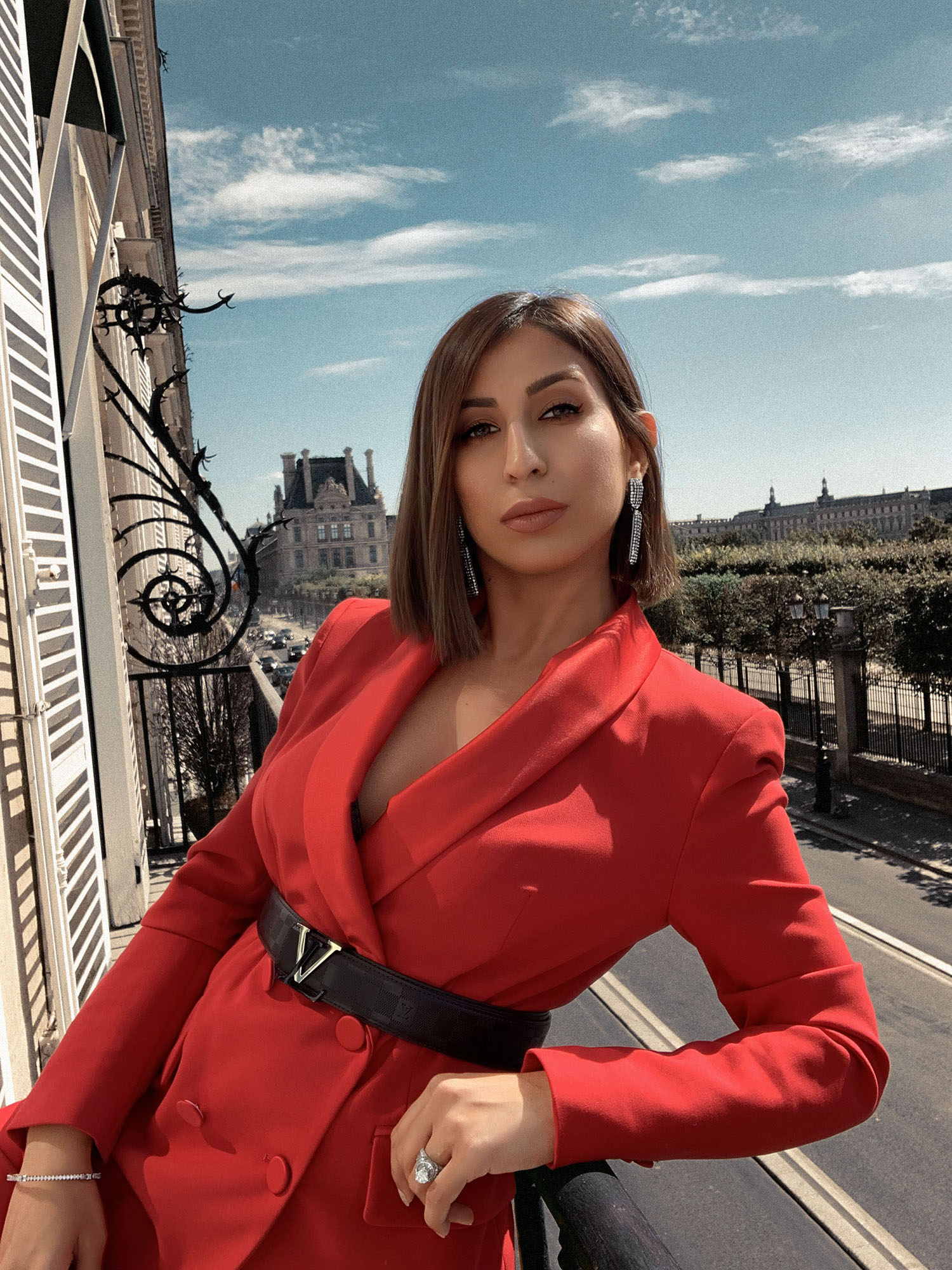 I love trying new beauty products and stocking up on the ones I already love! There are so many things I love about the holiday season but 'The Sephora Holiday Sale' is definitely #1 on my list for Fall'19! This sale has so many great products to choose from and trust me, selecting just 10 of 'em to put in this list was quite a task! The sale has just started and is gonna stay live till 11/11 so make a list and start stocking up on your favorite products until this sale goes live again (probably in spring'20). Here are the top 10 products I'm totally crushing over from The Sephora Holiday Sale!
I can't decide whether I love the design of its bottle more or the fragrance! This sensual fragrance is beautifully created by combining Blackcurrant, Jasmine Grandiflorum, Bourbon Vanilla, the most expensive extract in the world. It gives an edgy touch reminiscent of Rome street culture. The bottle is again a piece of art with the iconic Valentino stud, the signature of Valentino Couture (it actually looks like a couture piece)!
Anastasia Beverly Hills – Clear Brow Gel
I started using this about a few months back and it's so good that I hardly leave my house without applying it now! This long-lasting clear brow gel sets on the brows effortlessly and makes your natural brow look fuller, most importantly keeps them in place. The soothing chamomile formula imparts a natural, lustrous finish to your brows, making them look truly amazing!
Hourglass – Ambient Lighting Edit Face Palette (Ghost)
I love wearing weightless makeup that looks natural and stays intact but more than that, I love using products that are vegan & cruelty-free! This face palette from Hourglass is literally a dream come true! It's vegan and perfect for that 'model off-duty' look. It has 6 shades of blush and bronzer which makes your skin look softer, younger and lit from within!
Ouai – Hair Oil
Haircare is as important as skincare and this product is truly miraculous! My hair feels rejuvenated after every use and I love the fact that it's lightweight and non-greasy! It fights frizz, prevents heat damage and imparts a high-gloss, super smooth finish to all hair types! I'd call it a total 10/10!

Marc Jacobs Beauty – Glow Stick Glistening Illuminator
It is one of the best beauty products I've ever used! It's first ever formula imparts a universal glow that flatters all skin tones. Not only this, unlike powdery illuminators and highlighters, this fresh, glossy cream blends with complexion for a healthy-looking sheen! I love the way it is designed for that 'one swipe' approach. Literally just 'one swipe' and you're good to go! Adorable!
Caudalie – Beauty Elixir
I'm literally stocking up on this one as this soothing mist tightens pores, sets makeup and provides an instant shot of radiance to the skin & I am obsessed with the fragrance it has! It also fights dullness and uneven texture, making the skin look glossier, youthful and more radiant every day! It's suitable for all skin types and if you haven't tried this yet, I'd recommend you to give it a shot, FOR SURE!
Herbivore – Emerald Hemp Seed Deep Moisture Glow Oil
A vegan, glow-inducing oil with the goodness of Hemp seed and squalene that nourishes the skin from within, fights fine lines, wrinkles, dullness, uneven texture and keeps it hydrated all day long! Sounds like a dream? Well, this oil does it all! The hemp seed oil soothes the skin and imparts an everlasting healthy glow. I don't think I need a reason more to love this product at all!
Fenty Beauty By Rihanna – Match Stix Trio
The queen does it all right! Like all her songs, this Match Stix Trio is a blockbuster! It conceals, contours and highlights the skin so seamlessly, making it look naturally glossy. Catering to all the skin tones, this trio is truly a blessing and one of my new finds!
Beautyblender – The Original Beautyblender
I consider this one a total essential! I love it as it ensures an impeccable, streak-free application, blending the makeup perfectly into your skin. The material used in this beautyblender is aqua-activated so when wet, it expands about twice its size and becomes super soft which further helps in covering large pores and leaves the skin smooth and radiant. Moreover, it's reusable and absolutely worth the price. I literally stock up on it every year during this sale.
Summer Fridays – Jet Lag Mask
This refreshingly hydrating mask is something my skin needs after every travel schedule! It helps to combat puffy, inflamed, over-worked skin and leaves it hydrated and rejuvenated! It's rich, creamy texture helps in fighting dryness and also evens out the skin texture which makes it one of my favorite masks for the season! Talking about masks I am also obsessed with this and this mask 🙂
Which product are you eyeing from The Sephora Holiday Sale? Don't forget to share with me!
xx
ADITI