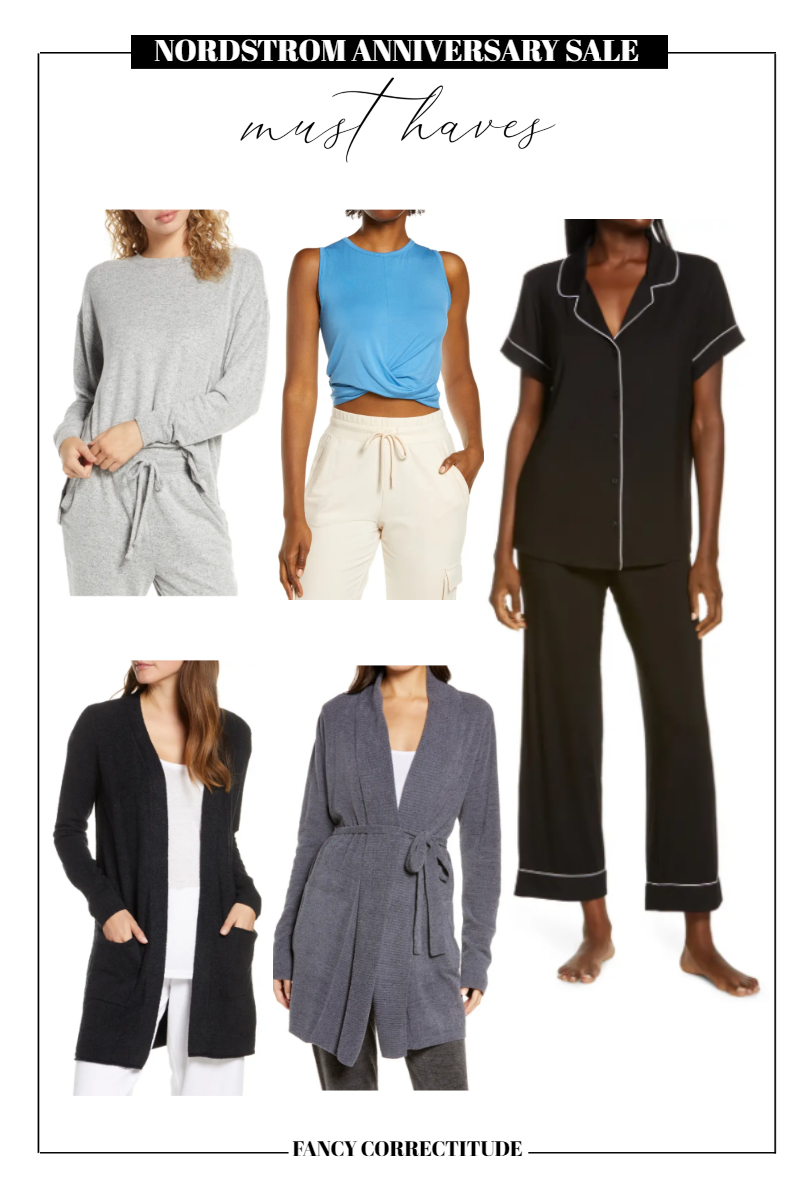 Sales come and go every day. But, trust us when we tell you, there is nothing as huge as the Nordstrom Anniversary Sale. With hundreds of incredible deals and countless discounted items, this sale is practically a party for anyone who likes to shop big. The sale is live till August 9, 2021.
Although we don't mind spending a little extra when it comes to partywear and workwear, we are automatically a little stingy when it comes to loungewear. Not anymore! Why? Because we have picked out just the right on-sale loungewear pieces from the Nordstrom Anniversary Sale 2021. Below, you will find an editor-approved selection of comfortable yet chic loungewear bestsellers. Ranging from cozy pajamas to all-time favorites sweatshirts, this list has it all. Read on for a list of 11 super comfy loungewear pieces from Nordstrom Anniversary Sale 2021.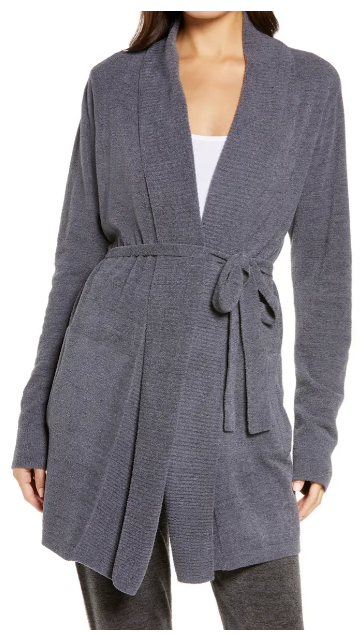 Barefoot Dreams CozyChic Drape Rib Cardigan ($128.00) $79.90
If you are looking for comfortable loungewear, you have got to get your hands on this soft and lightweight cardigan. This long lounge cardigan is the perfect pick to lounge around in the house or simply run errands.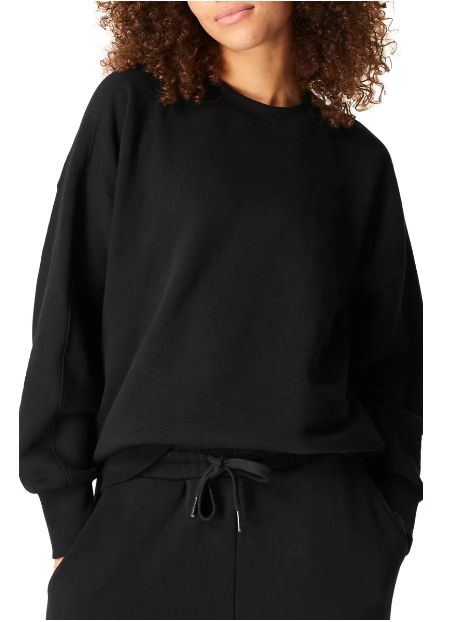 Sweaty Betty Essentials Sweatshirt ($68.00) $42.90
This cotton fleece sweatshirt by Sweaty Betty is definitely an essential. It's surprisingly soft and super versatile. Pick this to lounge or to sweat it out at the gym.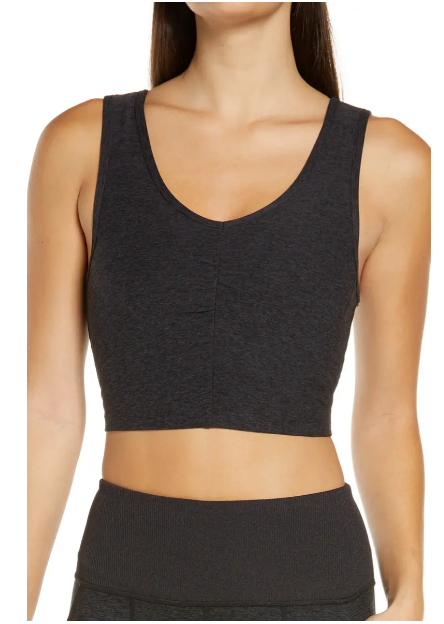 Zella Restore Soft Lounge Longline Bra ($49.00) $29.90
Another important loungewear that you must carefully pick is a bra. That's why we have picked out this soft lounge longline bra by Zella. This low-impact, lightly supportive bra is the perfect blend of comfort and support.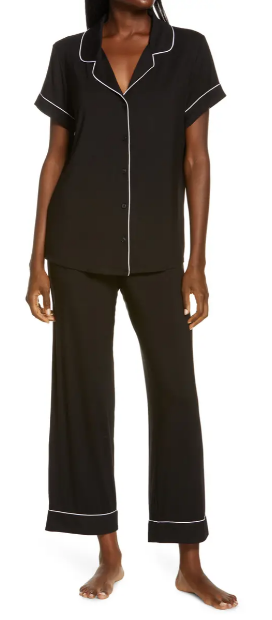 Nordstrom Moonlight Dream Crop Pajamas ($55.00) $35.90
Your loungewear collection is simply incomplete without a comfortable nightsuit. Cut from a soft and comfortable fabric, this set has a buttoned shirt and a pair of cropped pajamas. It is the perfect pick to lounge or sleep in.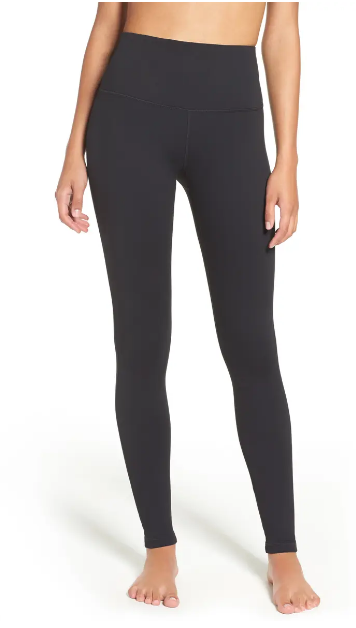 Zella Live In High Waist Leggings ($59.00) $38.90
Made of comfortable moisture-wicking fabric along with a fitted no-slip waistband, these leggings are an absolute must-have. Plus, it is comfortably stretchable and keeps your legs cool while you work out or simply lounge.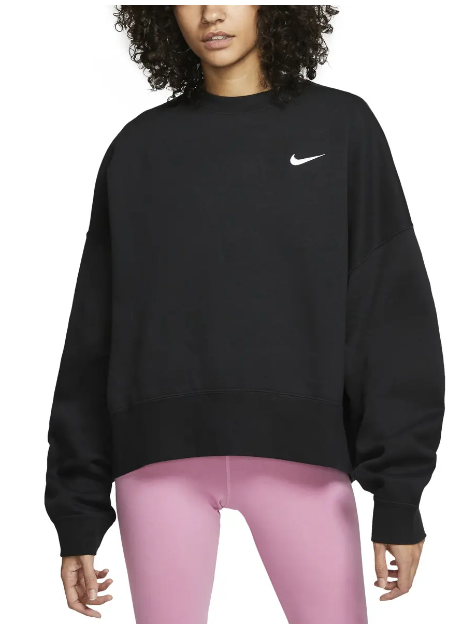 Nike Sportswear Crewneck Sweatshirt ($60.00) $44.90
This crewneck cropped sweatshirt by Nike is just the right sweatshirt if you are looking for something comfortable yet classy to lounge in. With slouchy sleeves and a heavyweight fleece, this on-sale sweatshirt is simply a must-have.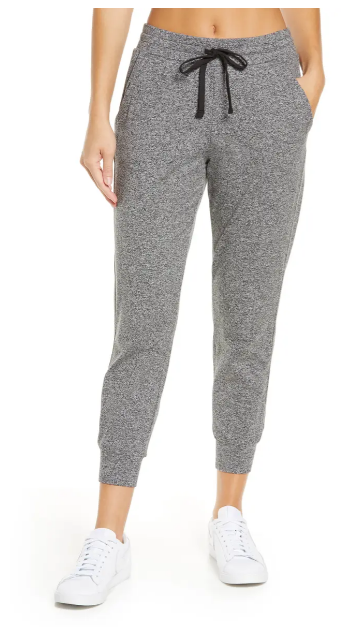 Zella Restore Soft Pocket Joggers ($69.00) $45.90
Pick this pair of joggers for an ultra-stretchable and sporty fit that is perfect for both active and lazy days. These soft pocket joggers by Zella are incredibly comfortable and stylish. Plus, they are made up of recycled fibers.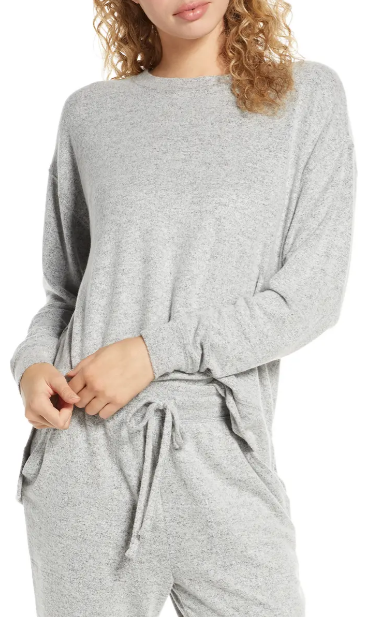 BP. Cozy Sleep Top ($39.00) $24.90
With fabulously fashionable dropped shoulders, this easy-to-fit sleep top is incredibly comfortable. As a matter of fact, you'd need to keep a few extras because once you wear this cozy top, you'd not want to take it off.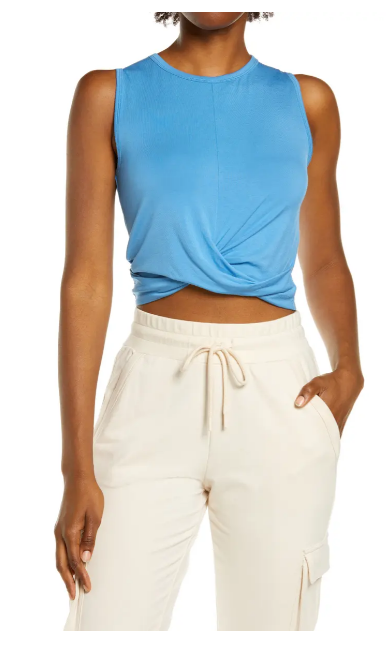 Alo Cover Tank ($54.00) $34.90
This is the perfect top to flaunt your hard-earned abs. With a bright blue color and an attractive faux wrap, this tank top is definitely a must-have. Pair it with high-rise bottoms to complete the look.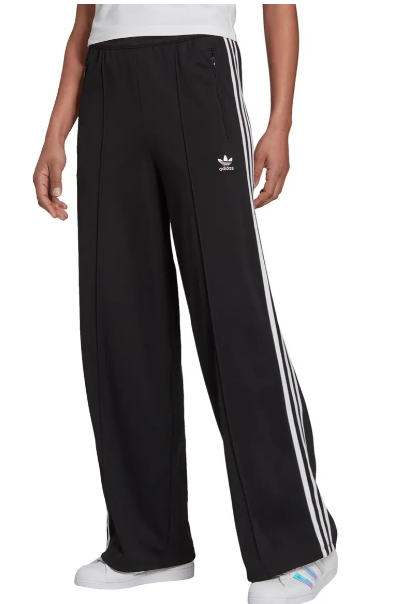 Adidas Originals Wide Leg Track Pants ($70.00) $51.90
With luxuriant wide legs, this number is a chic update to classic Adidas track pants. Well, yes, this Adidas pick has iconic three stripes running down the sides, and it's on sale.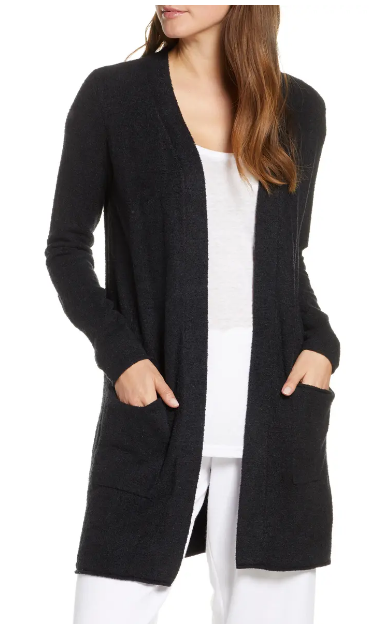 Barefoot Dreams CozyChic Lite Long Cardigan ($120.00) $74.90
Another incredibly important purchase you must make is this long lounge cardigan by Barefoot Dreams. With a classy black color and a cozy yet lightweight fabric, this cardigan is a must-have.
Up Next: 15 trendy jeans from Nordstrom Anniversary Sale 2021 that are a must-try