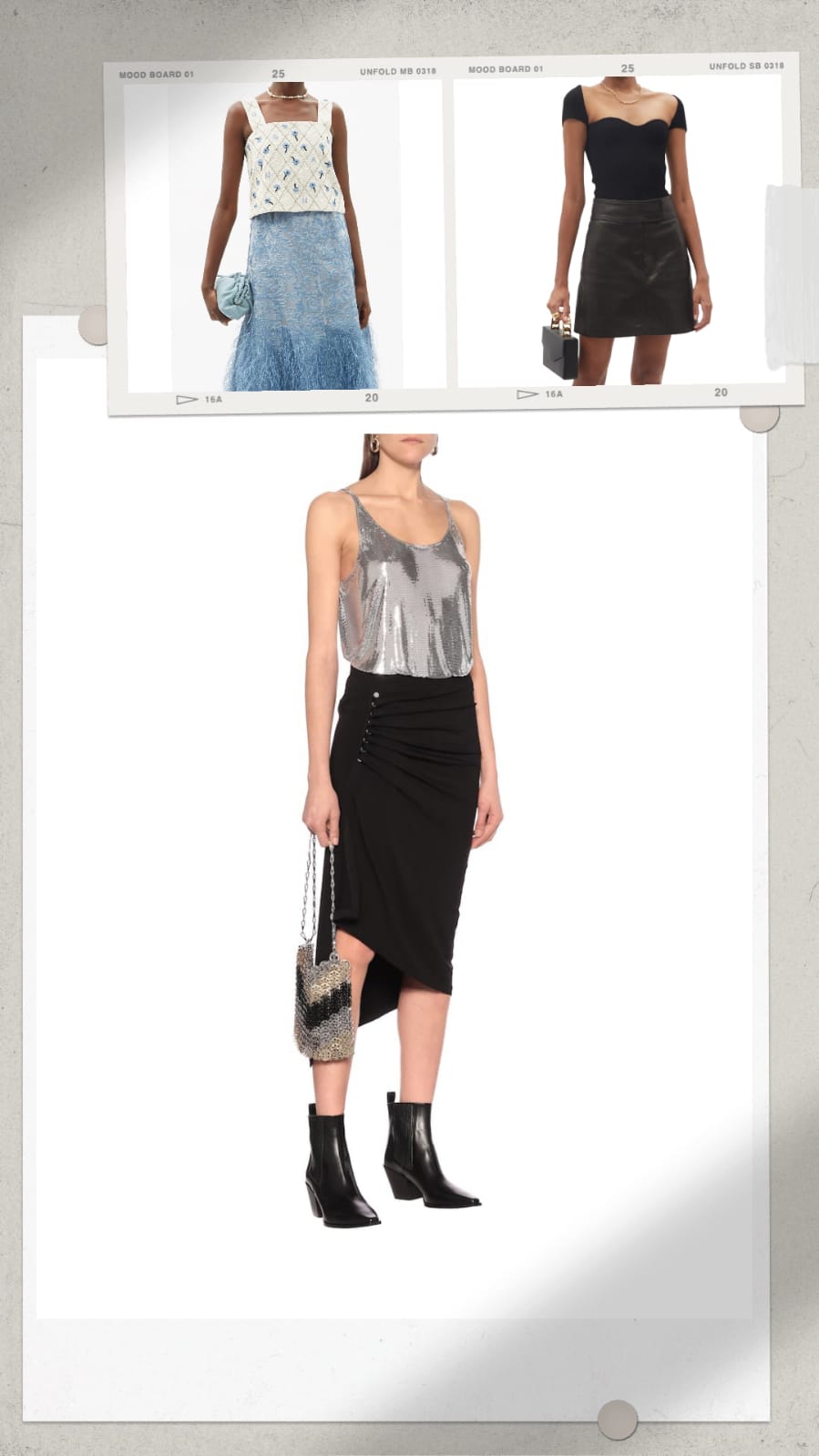 As we step into a season, we find numerous reasons to step out of the house. Summer parties, weddings, vacations – there's so much to attend this summer, but there are so few choices when it comes to dressing up. After all, we spent, what seems like an eternity now, dressed in pajamas and oversized tees. Now, what your wardrobe needs are going-out pieces that are absolute head-turners. To help you slay the style scene at every summer event this year, we have curated a list of 15 party-ready tops that'll elevate your nightlife lookbook in an instant.
In fact, these party-ready tops are so stylish and versatile that you can pair them with denim jeans, leather skirts, or silk shorts, and they will look like a match made in heaven. From sequin silhouettes to minimalist, structured pieces, there's a top for every fashion taste in this list. Take your pick and step out in style this season!
15 Party-Ready Tops To Check Out Now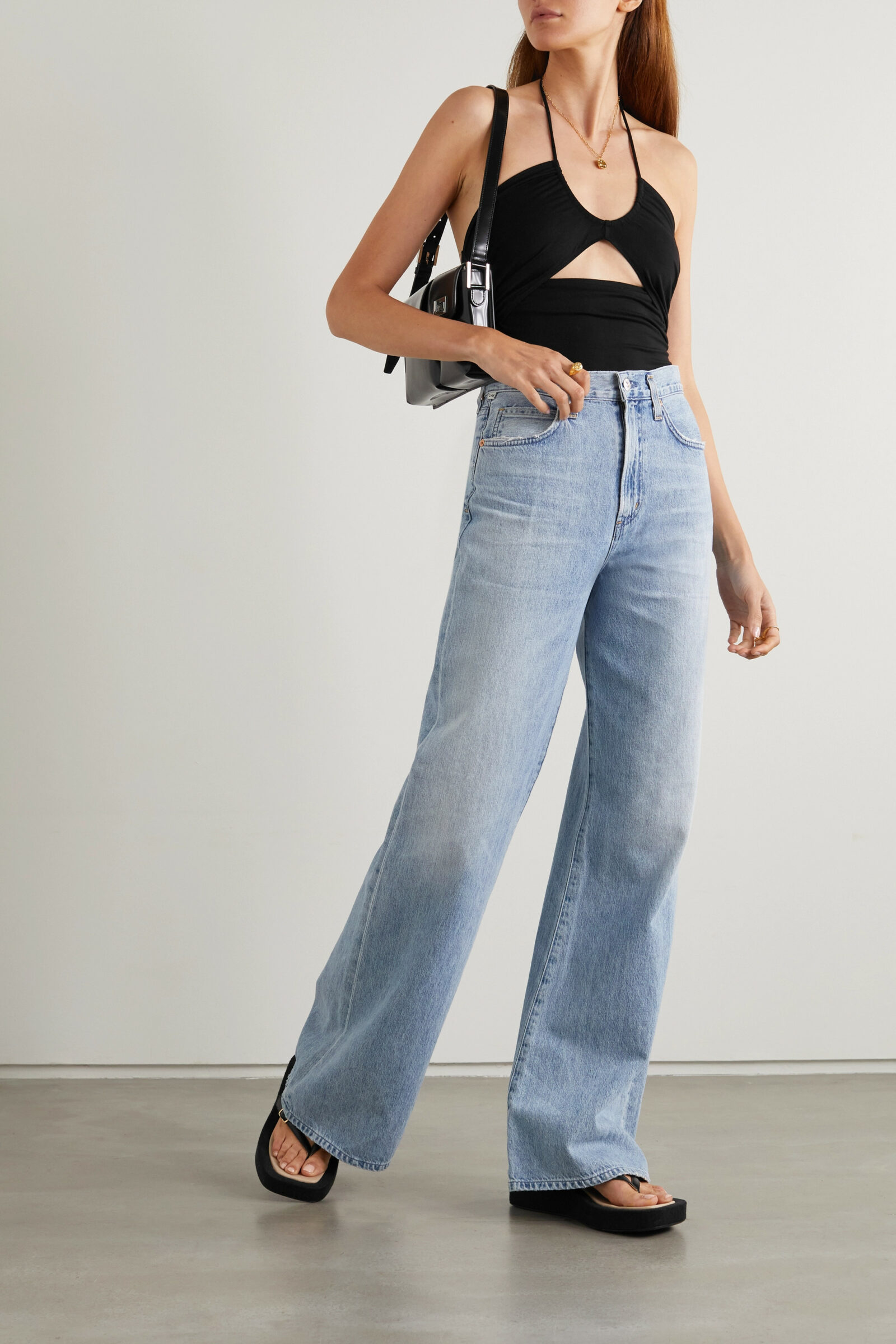 Black Ozella Cutout Stretch – TENCEL Lyocell Halterneck Top ($80)
With not just one, but two cutouts, this stylish top is just what you need in your life right now. Add to that the halter-neck ties and a soft fabric that hugs your curves without clinging to them, this is a must-have top in your wardrobe.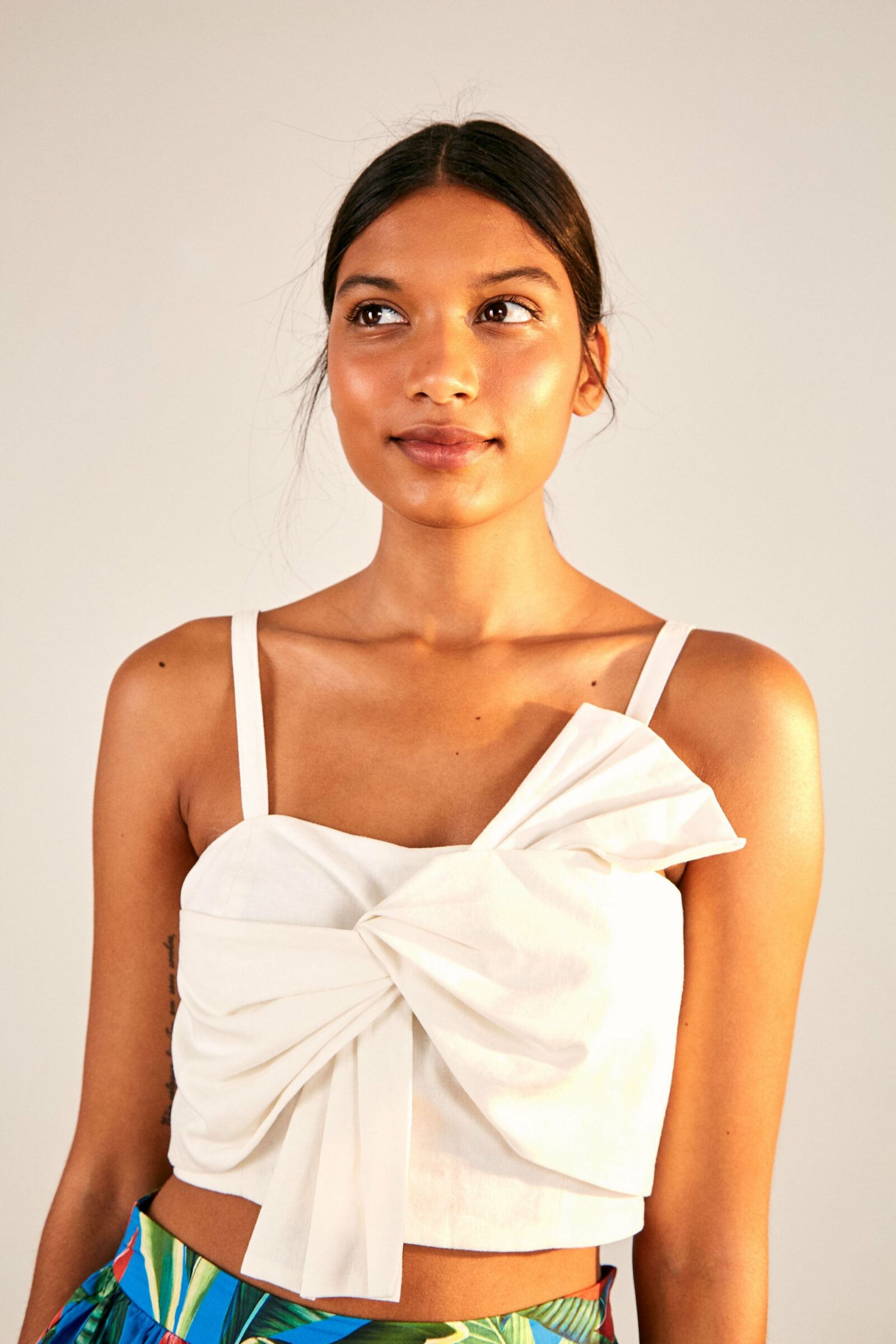 Off White Front Bow Top ($85)
The front bow forms the focal element of the otherwise basic top. But what makes it even more irresistible is the off-white color that is extremely versatile to wear over a multi-colored skirt or jeans.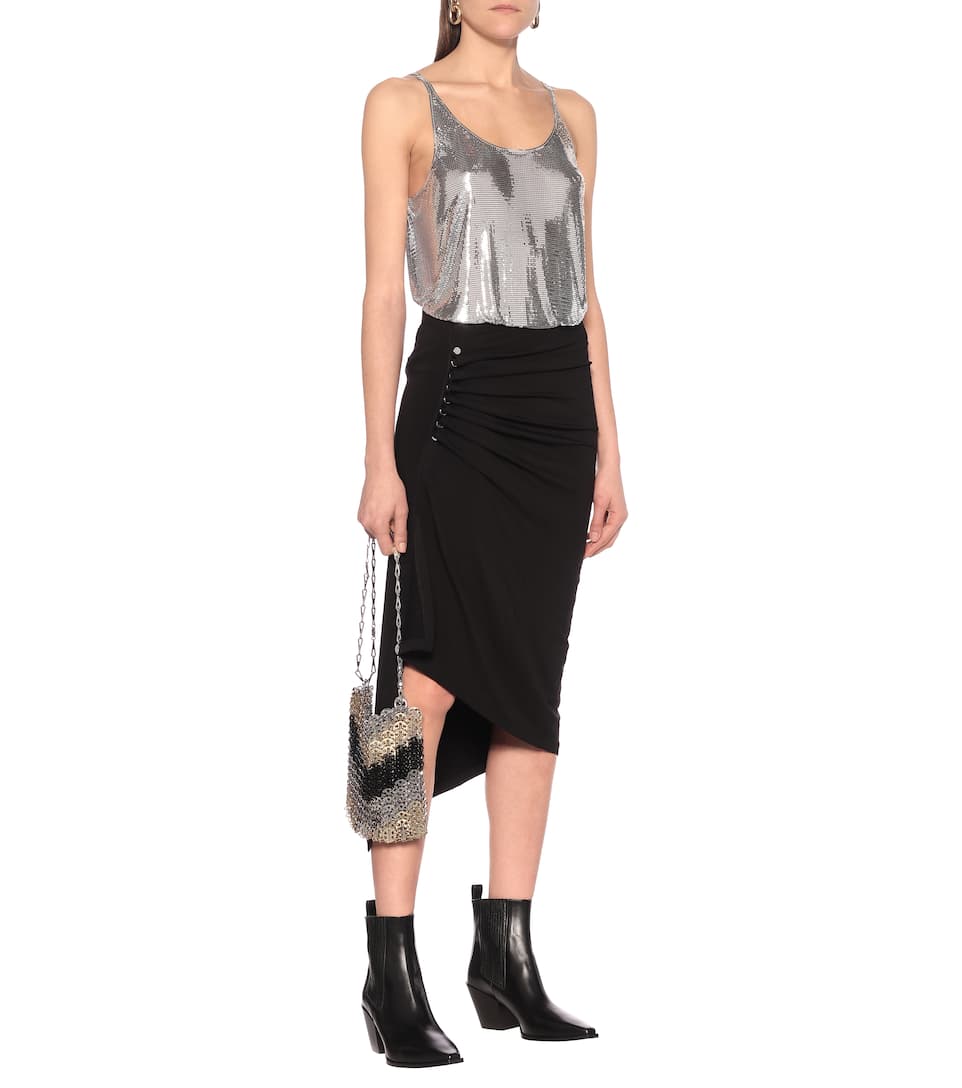 Mesh Top ($2,303)
A glimmering take on chain mail silhouettes, this top, made from aluminium, features a scoop neckline and really thin straps. This is disco decadence at its best, and we're here for it!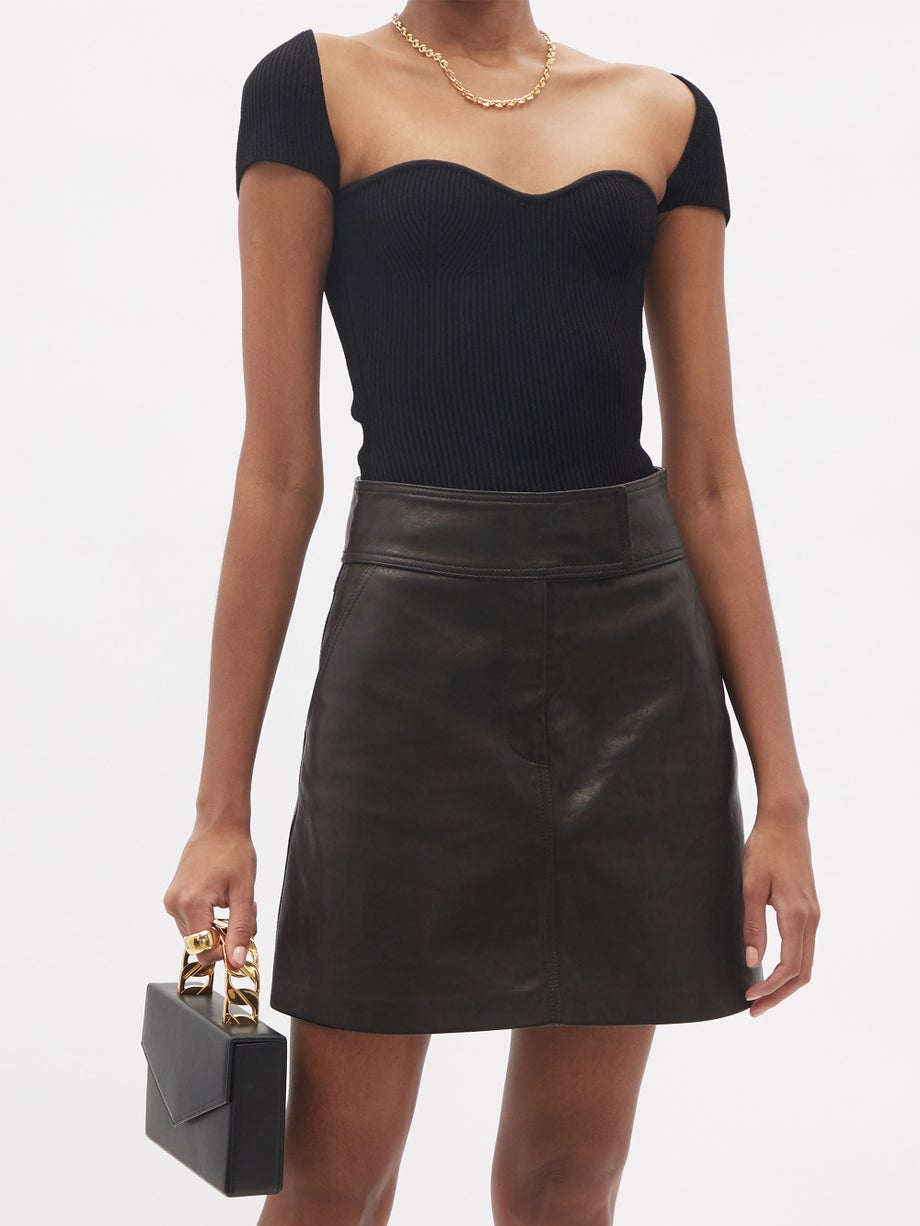 Black Ista Sweetheart-Neckline Ribbed Top ($860)
If you want to pull off something structured even while going out in the town, here's a pick that is just right for you. Crafted from ribbed knit and featuring a sweetheart neckline, this top is the epitome of modern sophistication and chic style.
Alby Gathered Tulle Blouse ($650)
This top is 'sheer' elegance, thanks to the gathered tulle that features at the front and voluminous sleeves that add an extra textural element to it.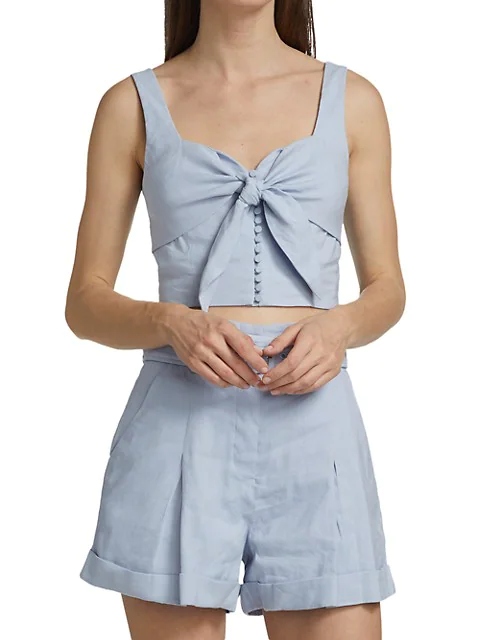 Layla Tie Linen Top ($245)
With a bow-tie at the front and dainty buttons adorning the centre of the top, this is the pick you must opt for when you want to stand out from the crowd without overdoing it. Crafted from linen, this top also ensures all-day comfort with style, and who would want to miss it?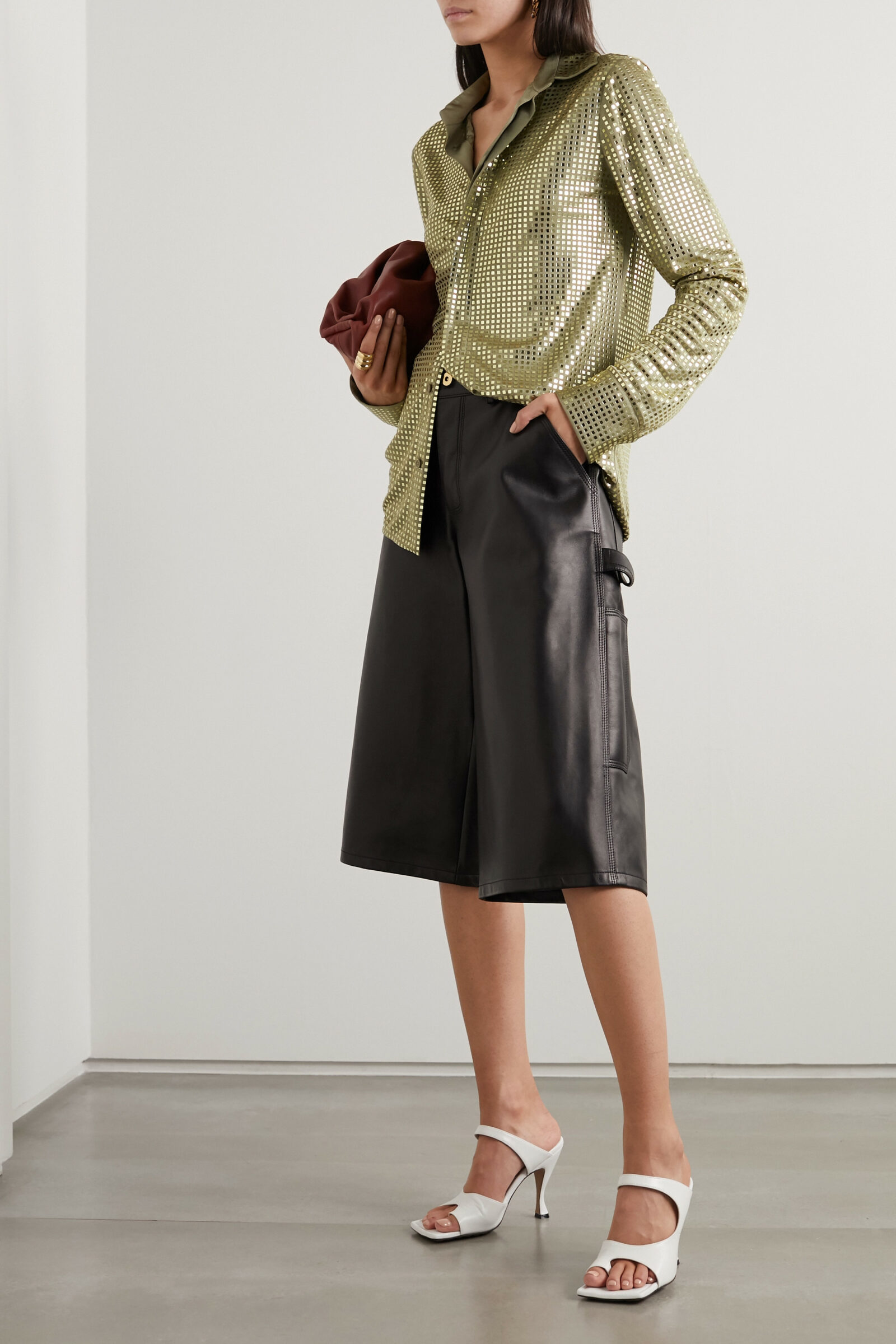 Green Sequin-Embellished Satin-Jersey Shirt ($2,680)
In a slightly relaxed silhouette, this satin-jersey shirt is adorned with sequin squares, which is reminiscent of the brand's iconic leather intrecciato technique. Pair it with a tailored skirt or pants to complete the look.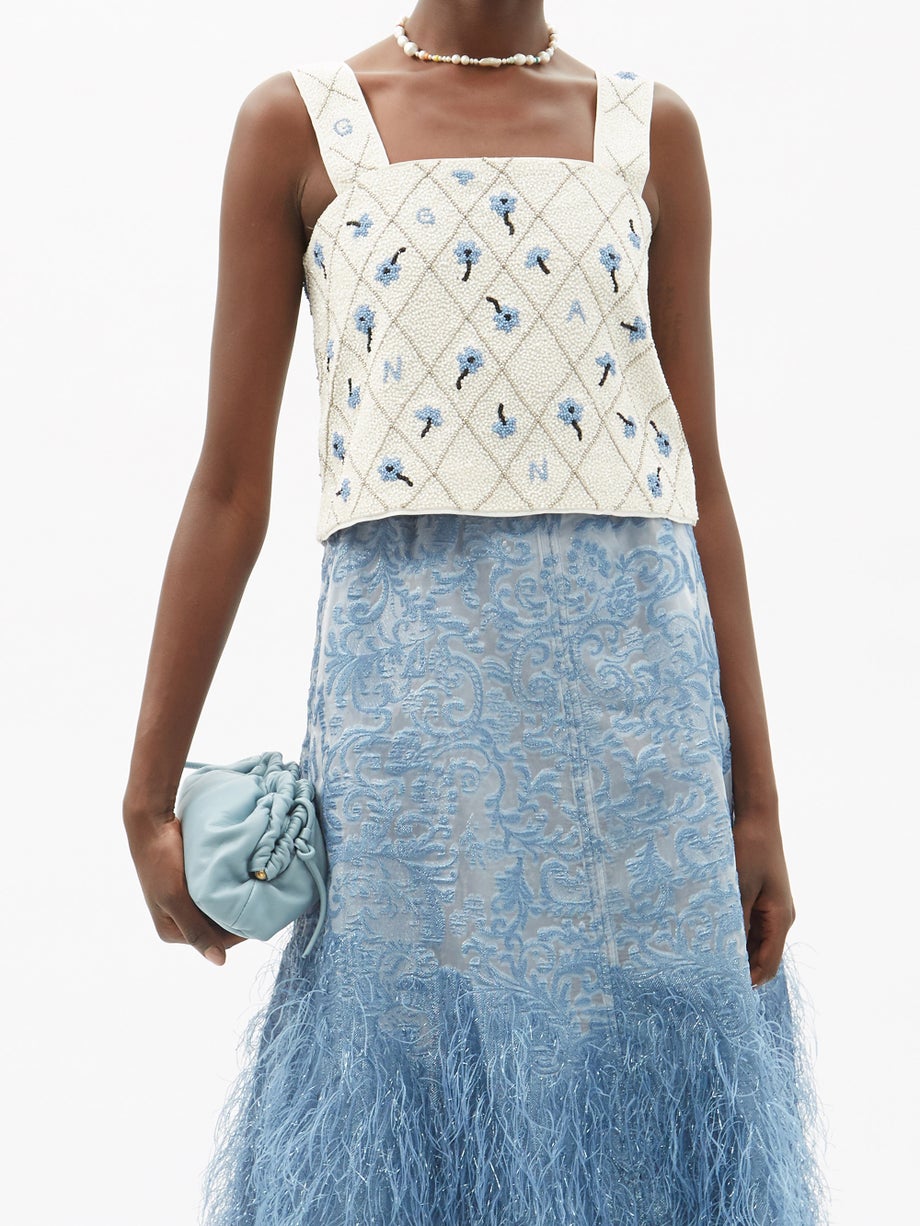 Cropped Floral-Beaded Top ($780)
For the next special occasion in life, opt for this floral beaded top. Look closely, and you'll notice that it's not just the blue flowers that are intricately embroidered onto the top, but the brand's name as well. Pair it with tulle or feather-trimmed skirt and mules for a head-turning ensemble.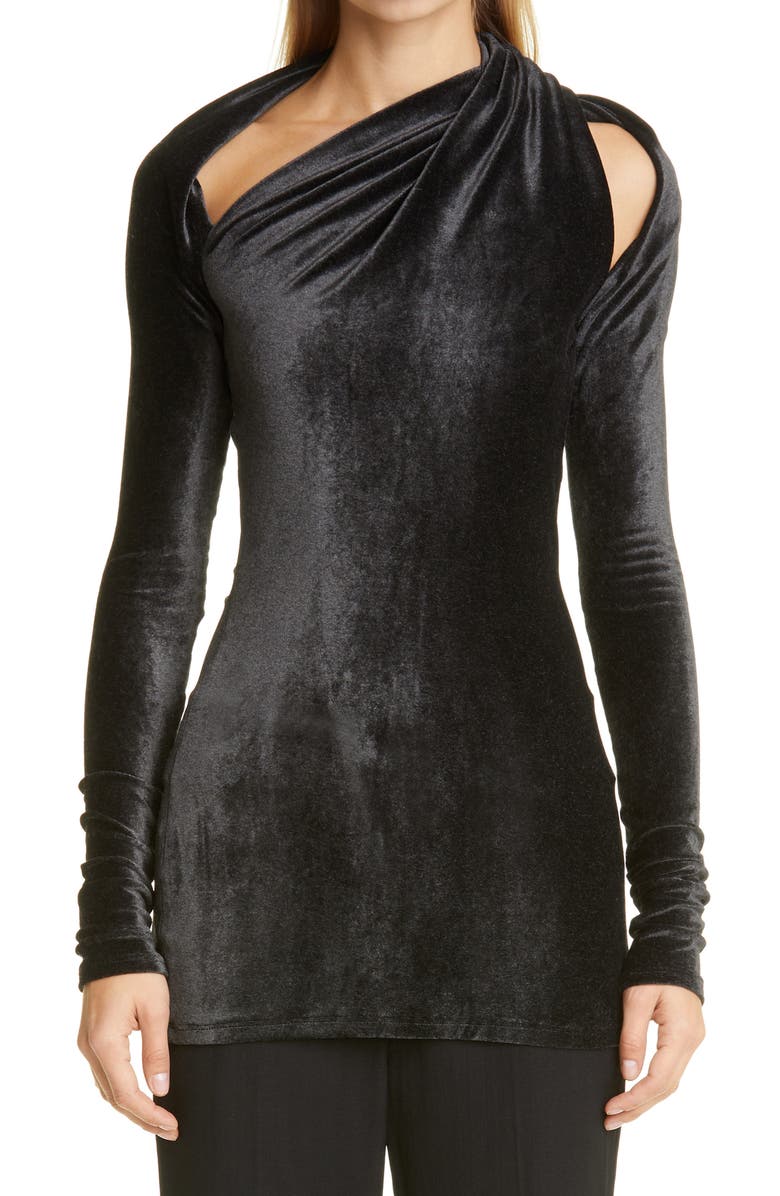 Cutout Stretch Velvet Top ($990) $297
For a sultry look at the next cocktail party, get this velvet top that features an asymmetrical cutout for that slight skin reveal. To be honest, we're sold!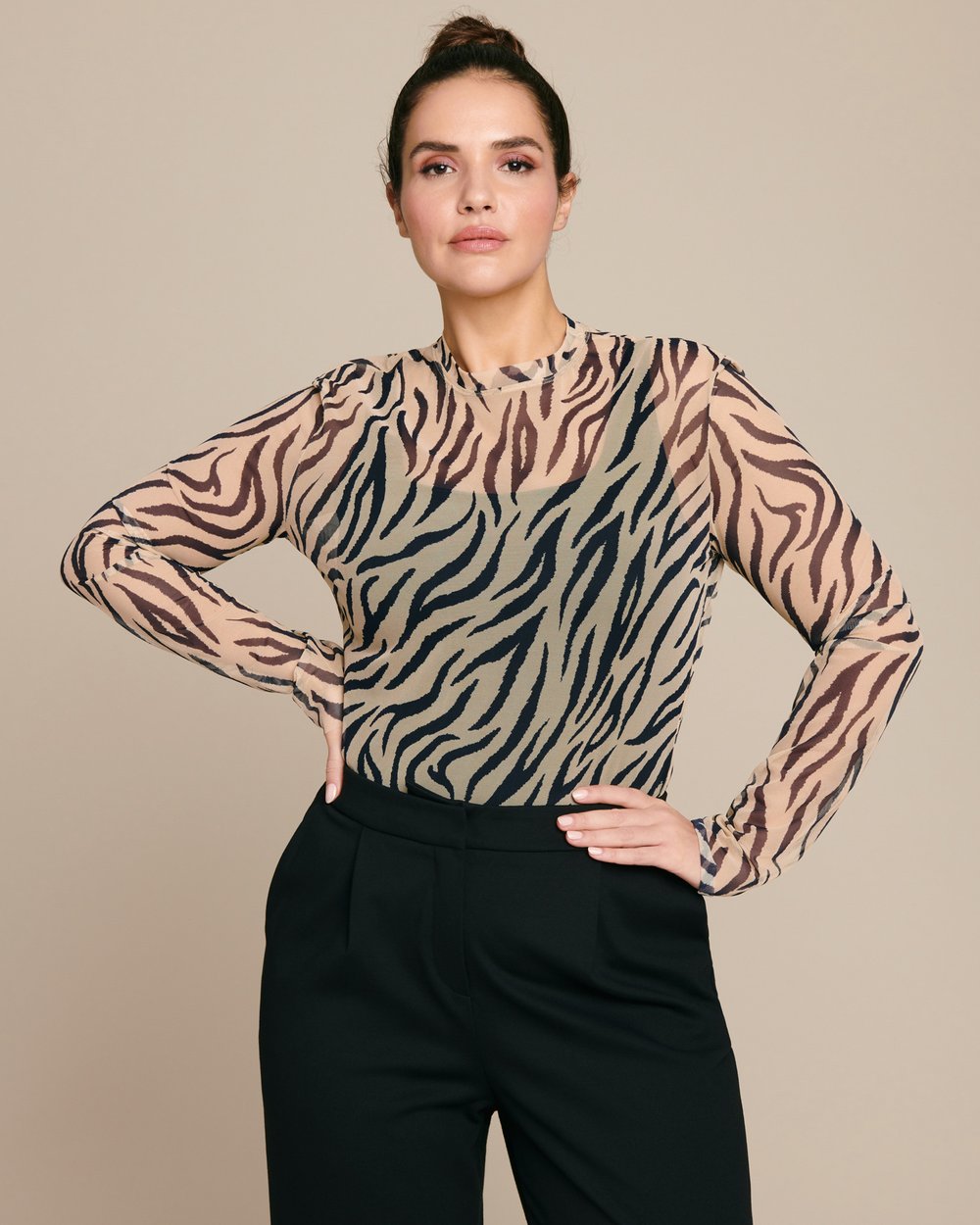 Zebra Printed Mesh Long Sleeve Top ($450) $295
A semi-sheer mesh top with long sleeves – plus the zebra print – isn't this piece just the definition of elegance?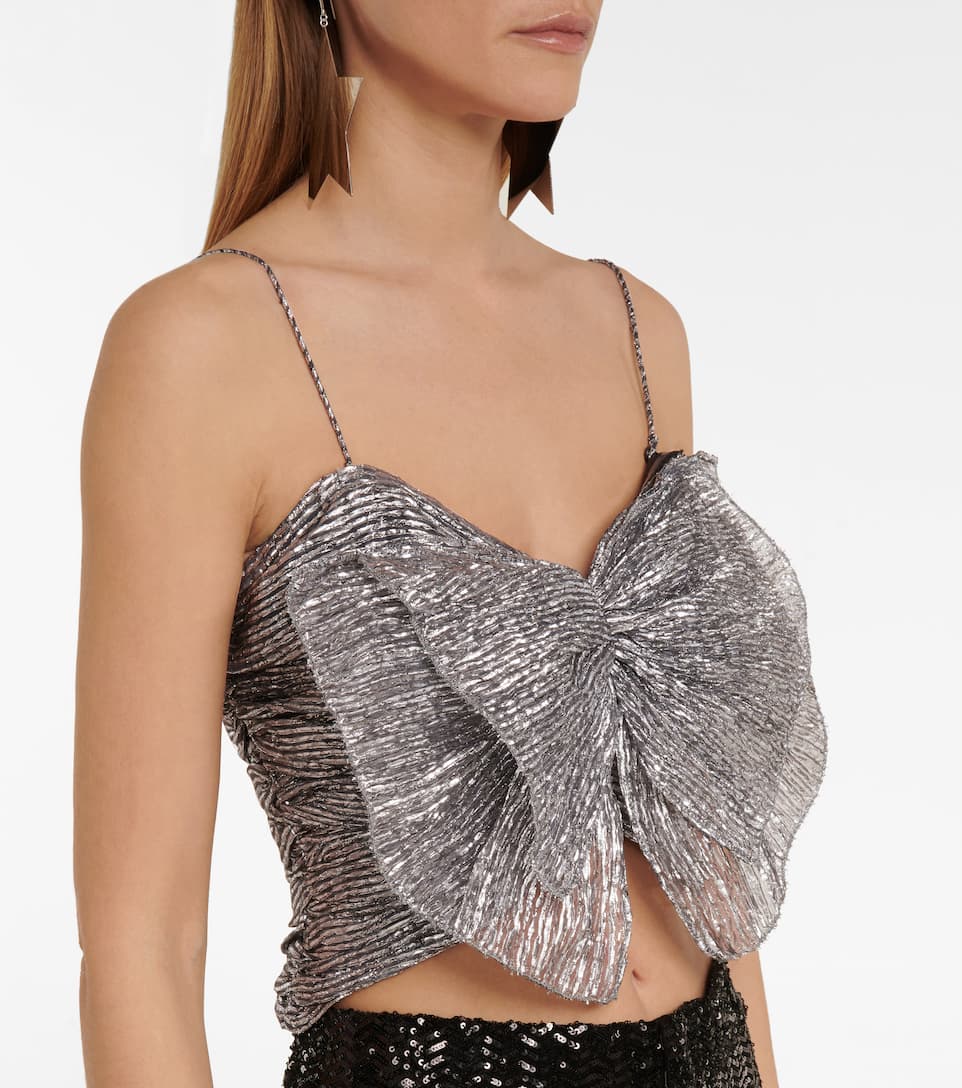 Tresha Metallic Voile Top ($790) $395
This is truly the perfect party top. A basic camisole is elevated with a shimmery finish, ruching at the sides, and a voile bow at the front. Make heads turn at the next party by pairing this shiny top with shimmery black pants.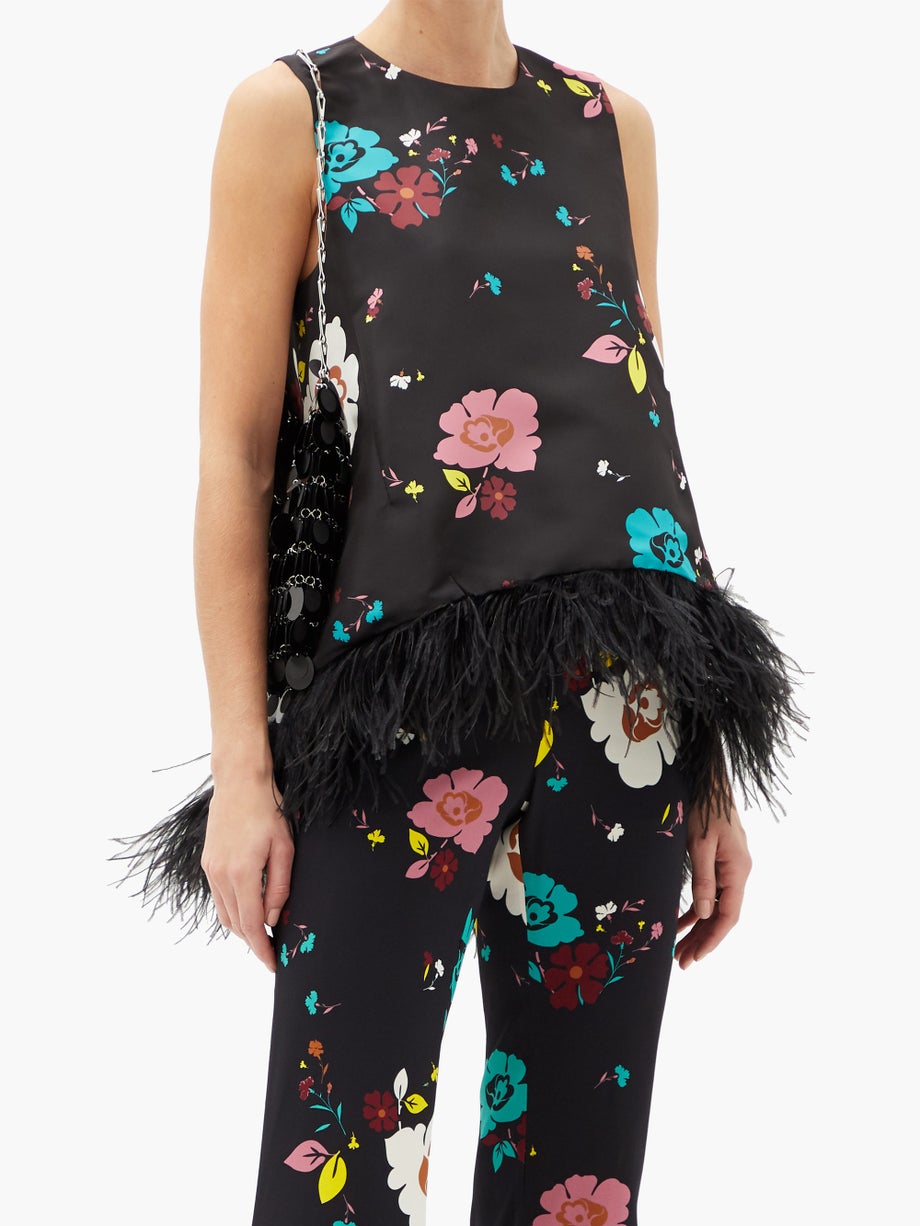 La Scala Floral-Print Feather-Trimmed Silk Top ($555)
When you are in the mood to go vintage, pick this lightweight silk top accentuated with feather trimmings at the hemline and huge florals printed all over the bodice.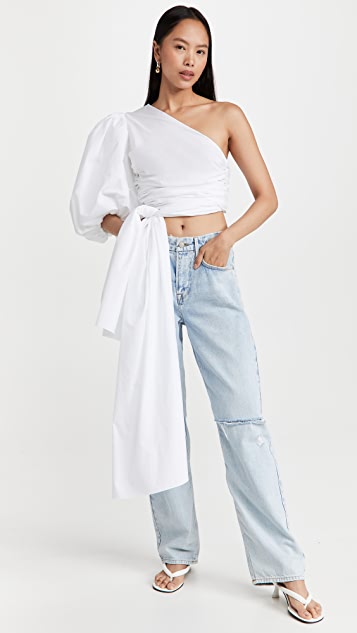 Cloud Wrap Top ($533)
Trust us, there is nothing more classy and chic than a fashion piece dipped in white. This wrap top, with a single puff sleeve and slight ruching at the waist offers a clean look but never looks understated.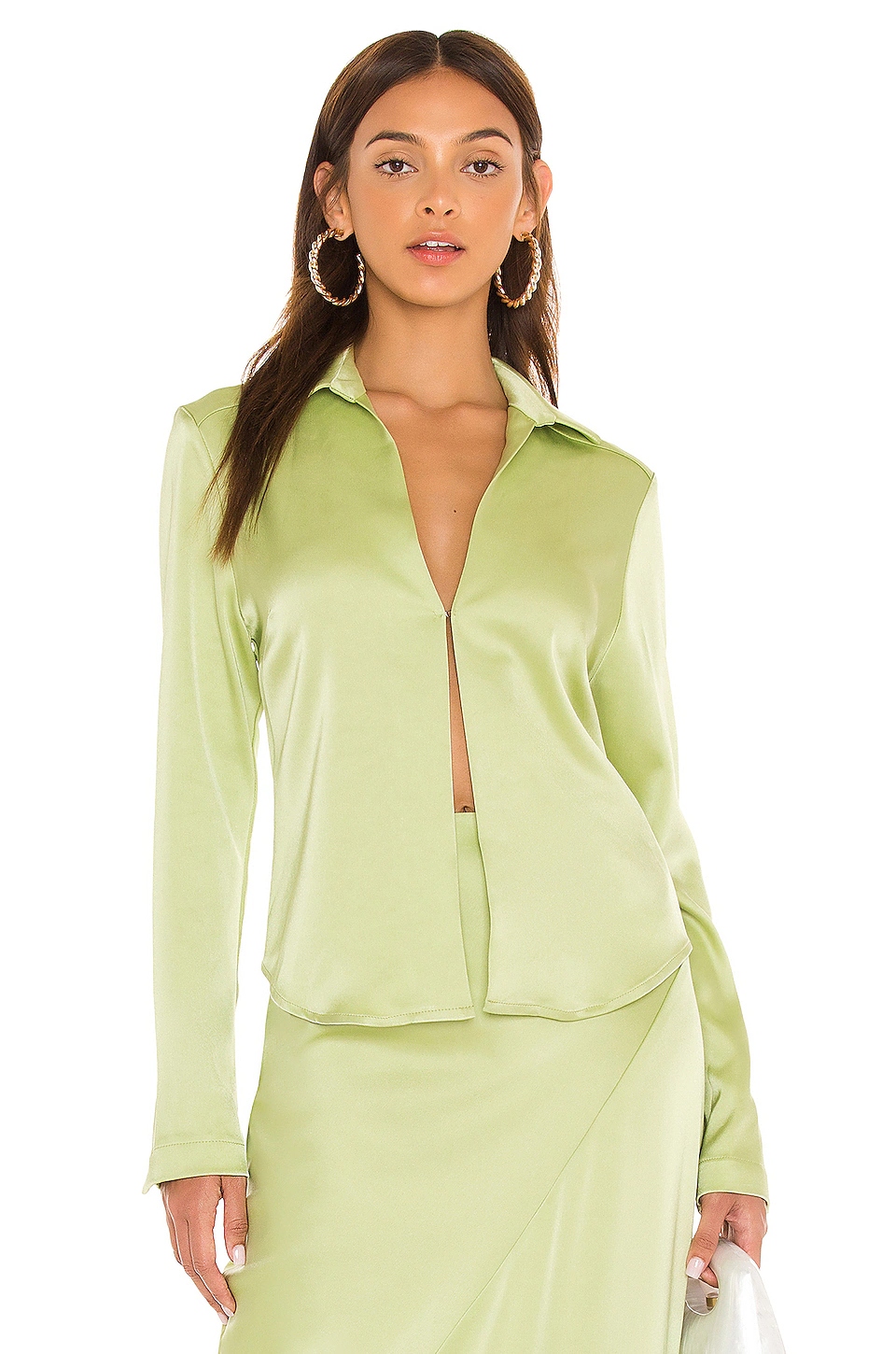 Sateen Shirt ($419)
This open-front, shirt, cut from satin, is the perfect sultry number with a sheen finish. WIth cuffed slits and a curved hemline, this shirt is just the ideal pick for any event that calls for sophisticated styling.
Up Next: We can't stop talking about these 11 best shoes from Nordstrom