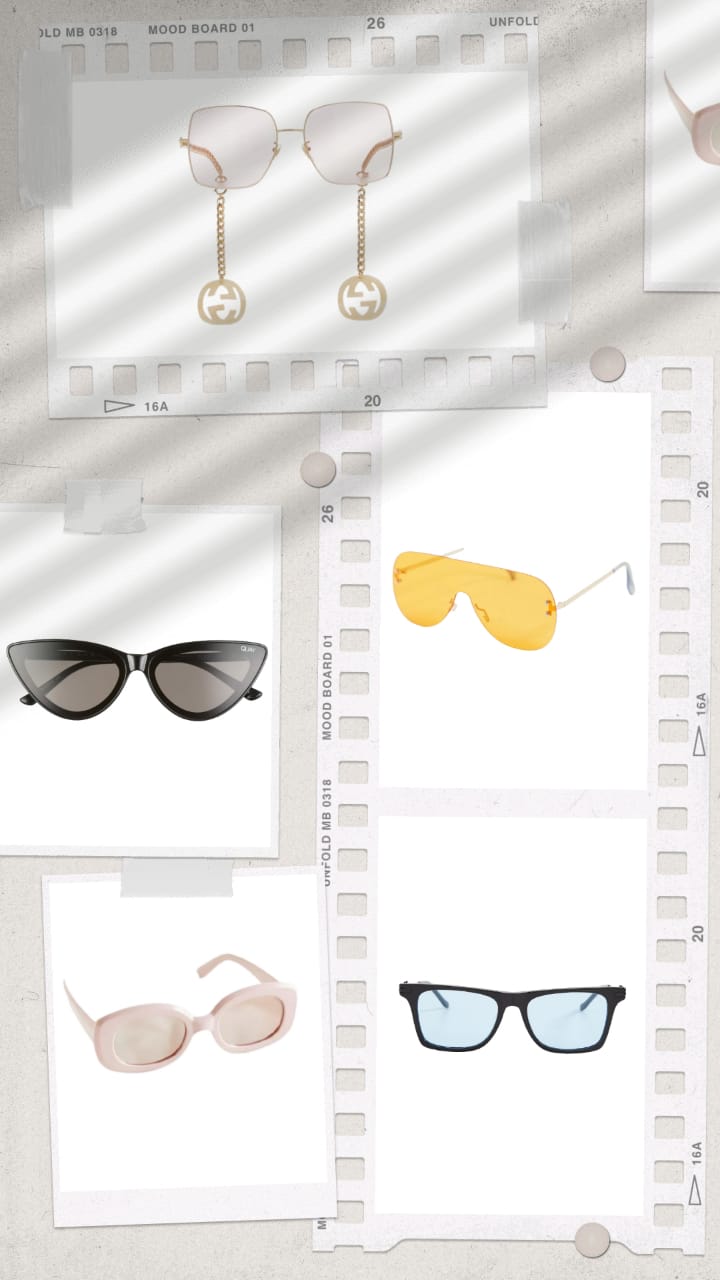 Trust us, but sunglasses are one of the most essential accessories that no fashion girl should miss out on. All the IT girls carry sunglasses with them the moment they step outside. After all, they are the best fashion saviors one can asked for. The fashion world is constantly evolving, and keeping up with the new trends can be tricky, and the same is true for new eyewear trends. However, we have already curated a list of the latest eyewear trends that'll be seen everywhere this summer. So, if you're on the lookout for something new to rock the fashion scene with, say no more.
If you're into cat-eye sunglasses, you'll come across chic finds. How about 70s-inspired tinted lenses? Well, we have those too! Don't wait up because this is your chance to elevate the look of your outfits in the most effortless way. Now go ahead and shop till you drop.
1. Thick Frame Sunglasses
This year, the fashion people are occupied with flaunting their thick framed sunglasses. These chunky frames are taking over the 2021's fashion world in the chicest way possible. So, what are you waiting for? Elevate your collection of sunglasses by adding these thick frames to your accessory collection.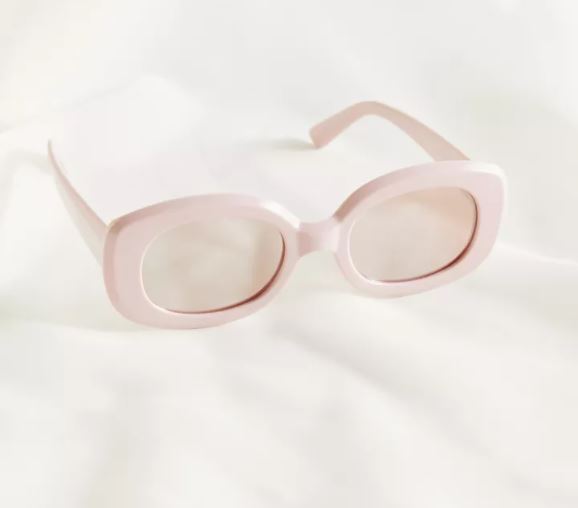 Carolyn Oval Sunglasses ($16)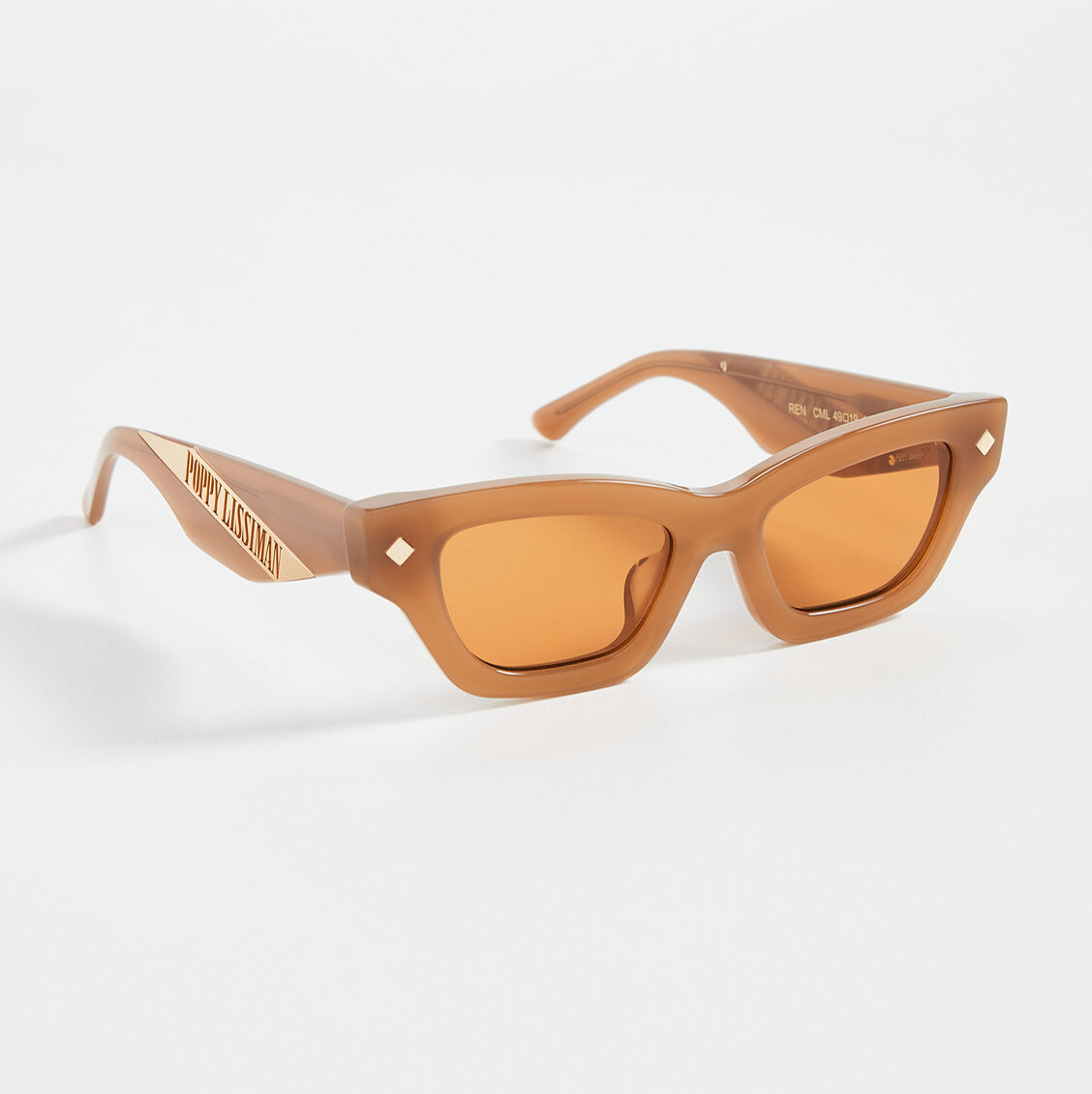 Poppy Lissiman Ren Sunglasses ($120)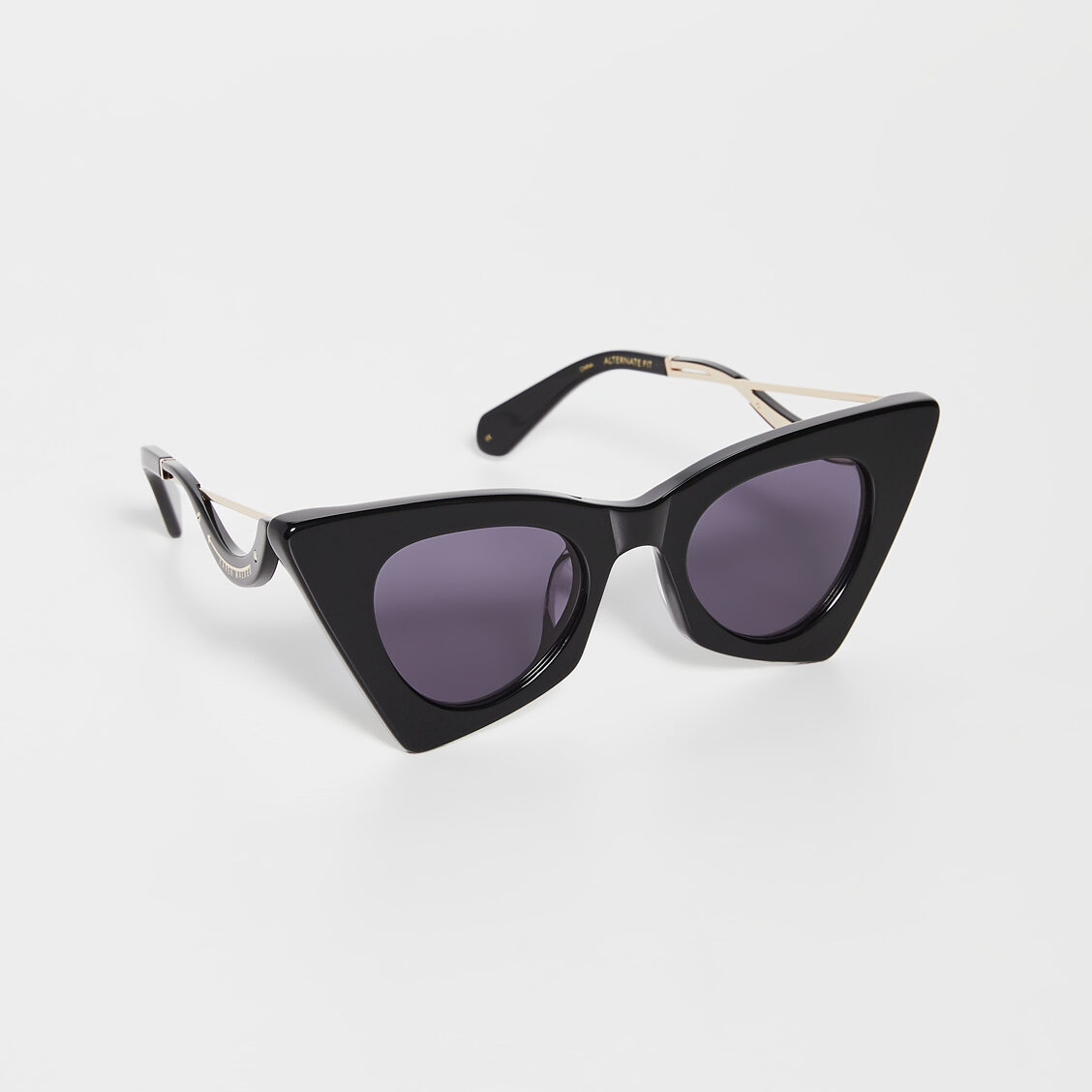 Karen Walker Astral Heart Sunglasses ($250)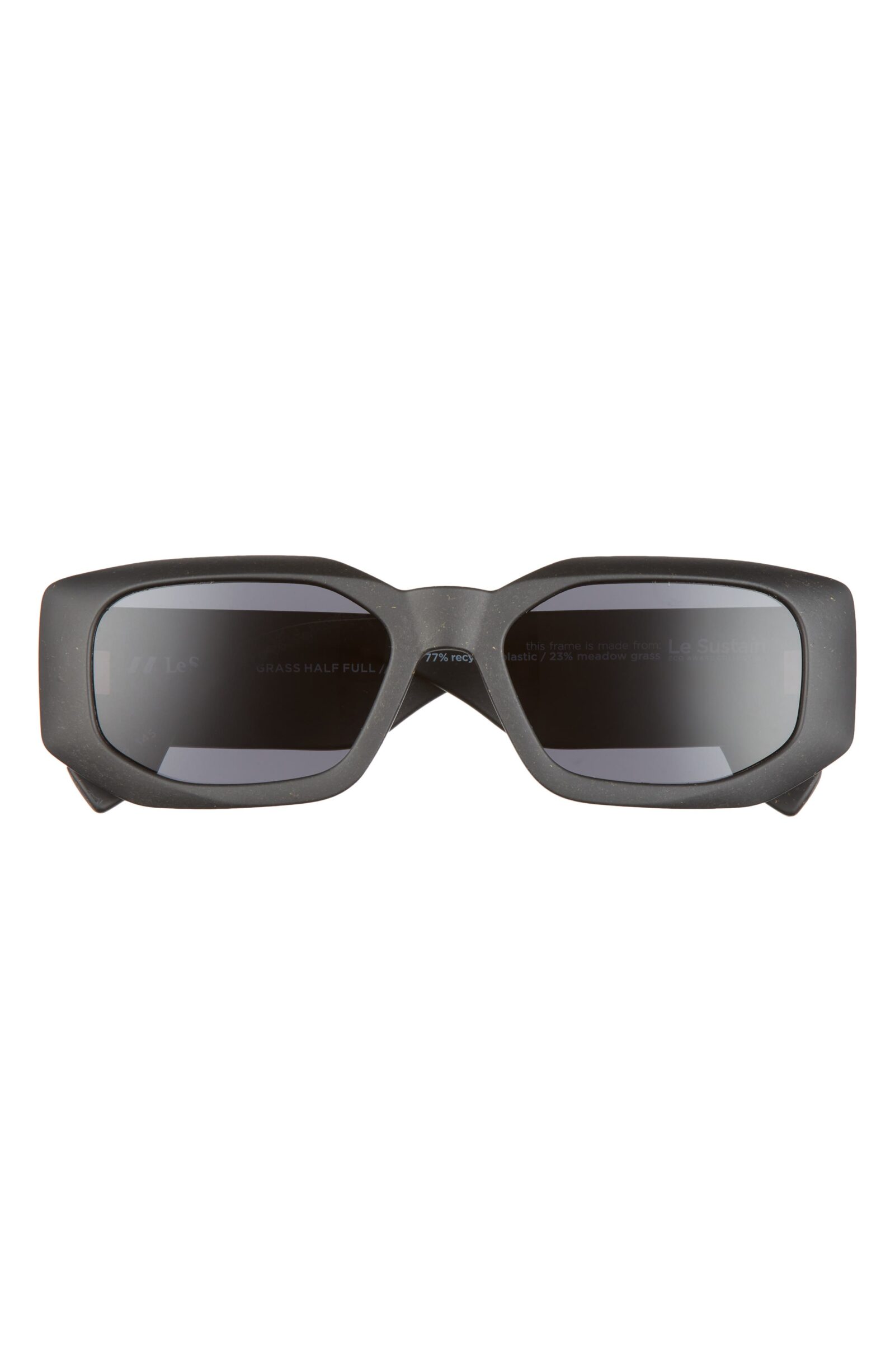 Le Specs Glass Half Full 54mm Rectangular Sunglasses ($89)
2. Chain Embellishment 
Here's a fresh take on sunglasses, and we can't wait to see you slay them. Chain-embellished sunglasses are the new hot topic of the fashion crowd. They are one-of-a-kind, edgy, and quirky as well.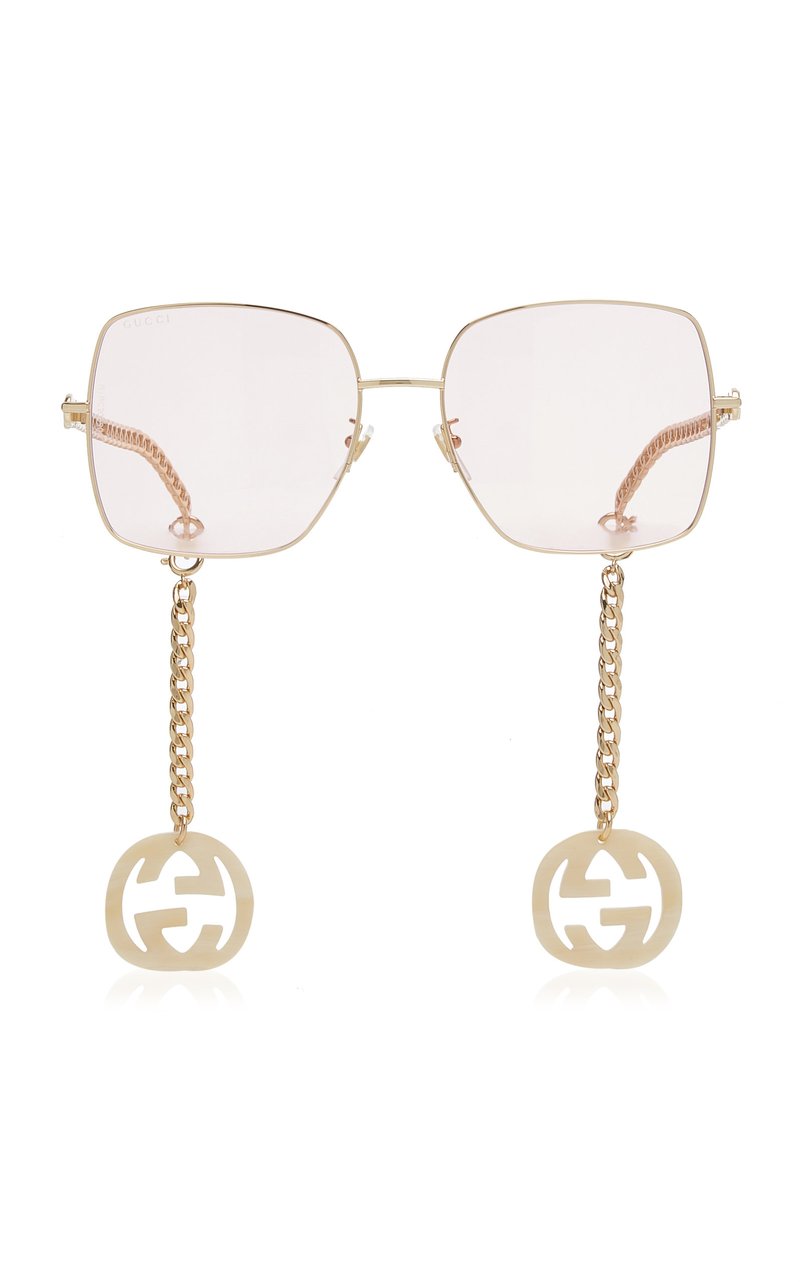 Gucci Chain-Detailed Square-Frame Sunglasses ($855)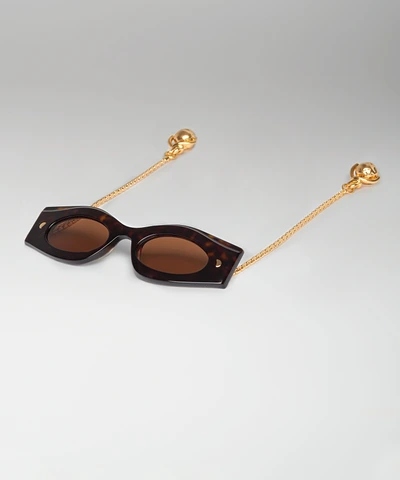 Nanushka Horus Square-Frame Sunglasses ($495)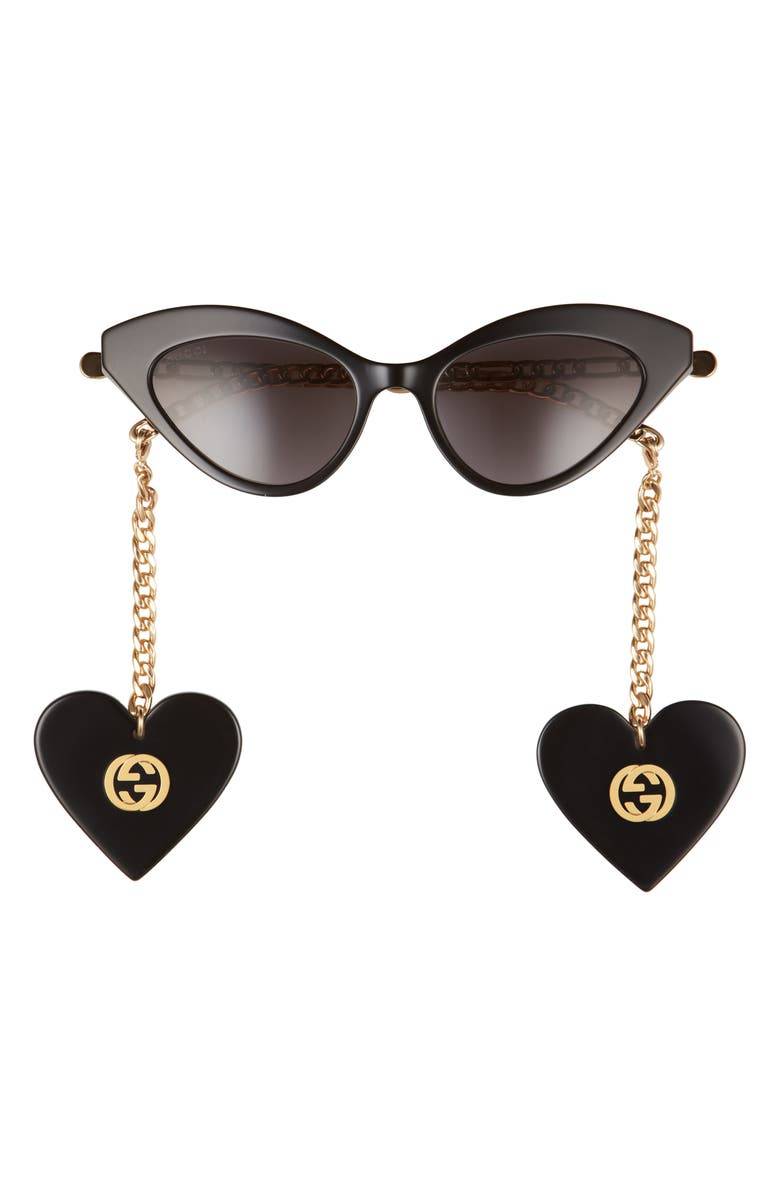 Gucci 52mm Cat Eye Sunglasses ($855)
3. Tinted Lenses 
Infuse retro vibes to your look by wearing tinted lens sunglasses. Be it of any shape and size; tinted lenses always manage to wow everyone. Not best for blocking the sunlight, but perfect for magnifying the fashion values of your look.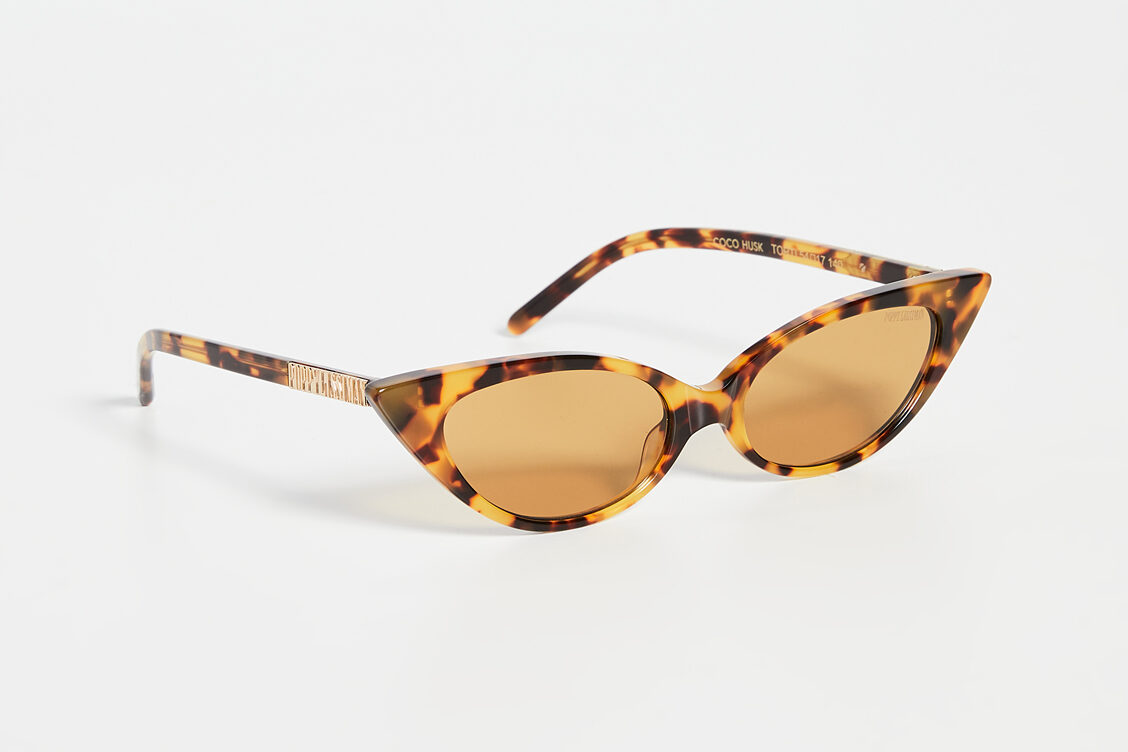 Poppy Lissiman Coco Husk Sunglasses ($95)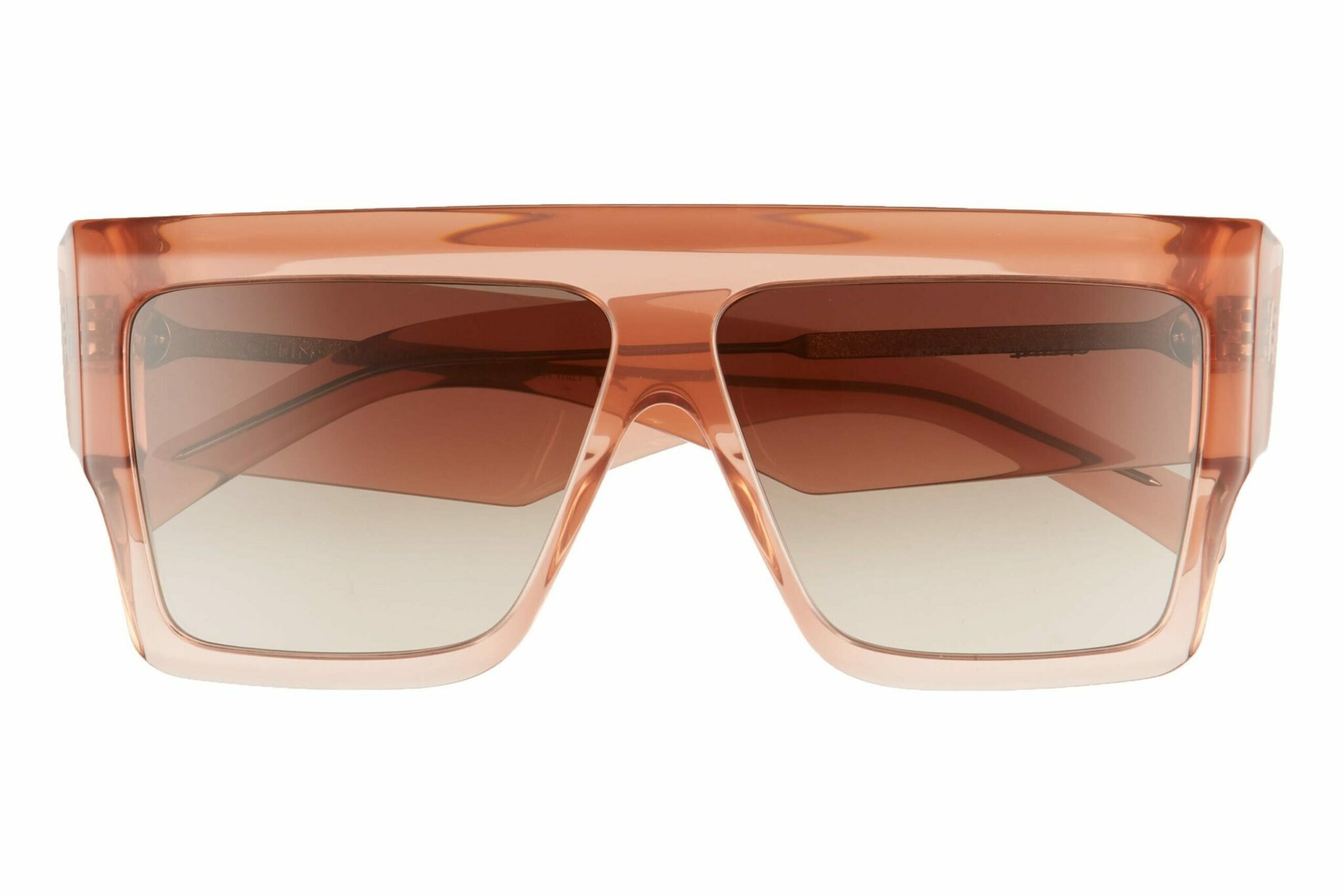 Celine 60mm Flat Top Sunglasses ($460)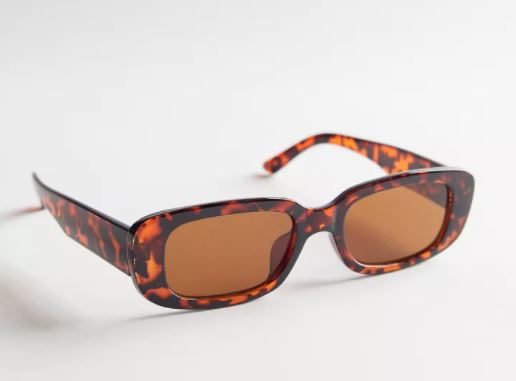 UO Sabrina Rectangle Sunglasses ($16)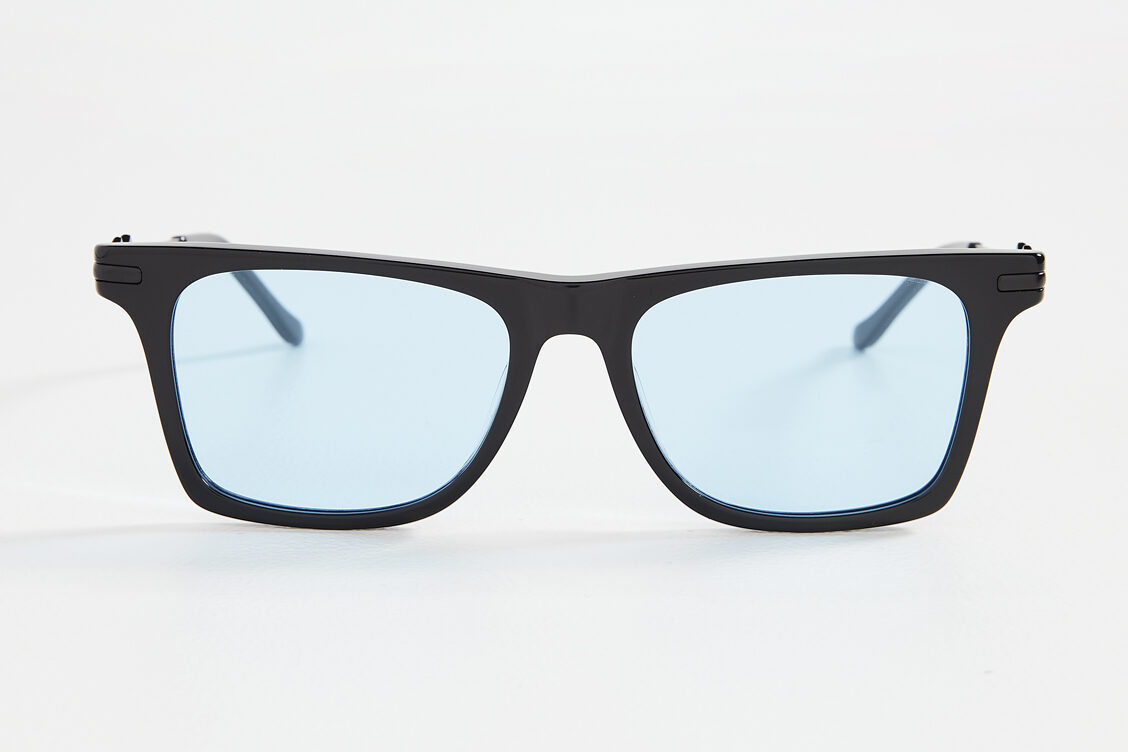 Karen Wazen Harper 2.0 Sunglasses ($135)
4. Cool Cat-Eyes 
Cat-eye sunglasses never really left the fashion world. However, they have evolved into a more stylish, edgy, and urban version of themselves. The pointy sides and saturated lenses are everything that you need. To be honest, we are awed.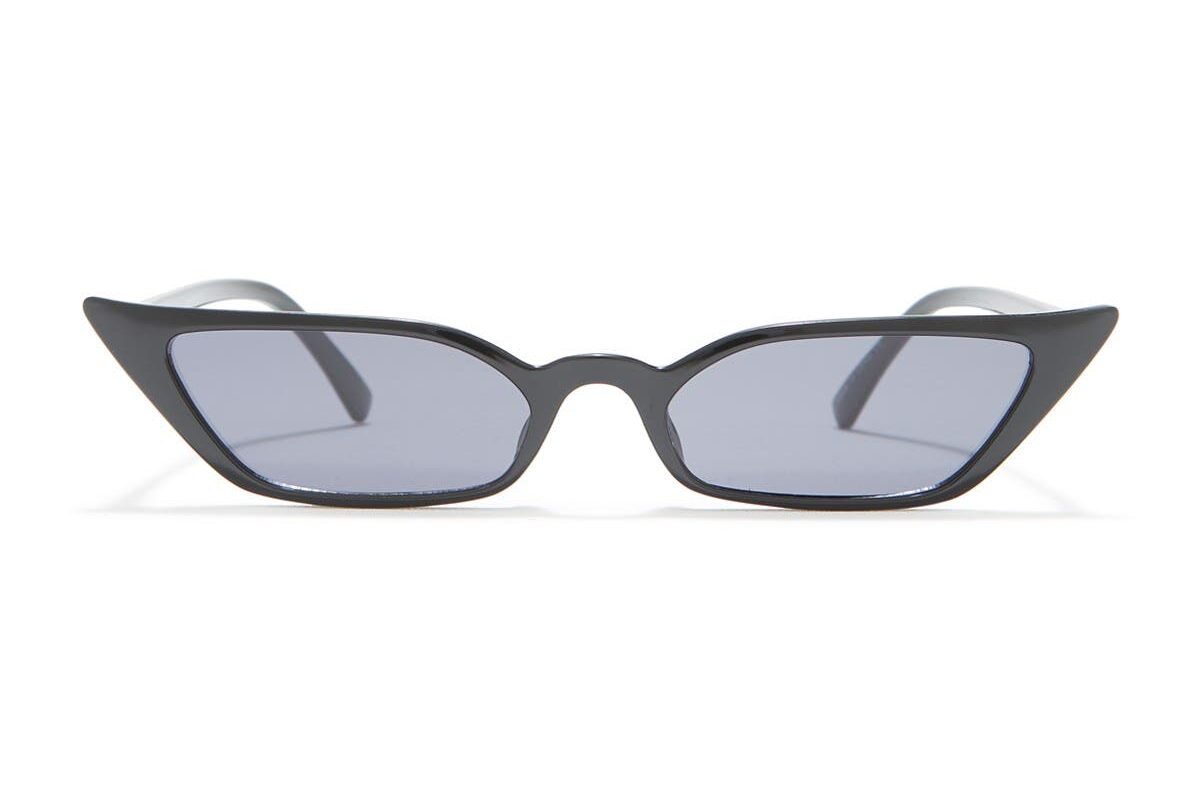 BP. 51mm Super Slim Cat Eye Sunglasses ($15) $10
Bottega Veneta Eyewear Cat-Eye Sunglasses ($355) $302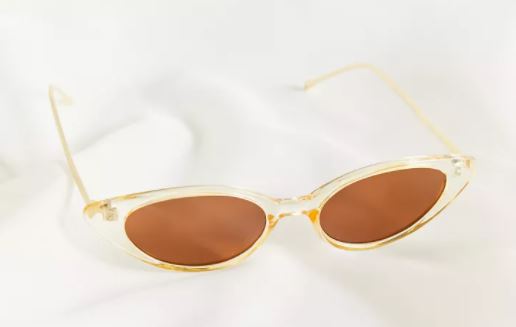 UO Ginger Slim Cat-Eye Sunglasses ($18)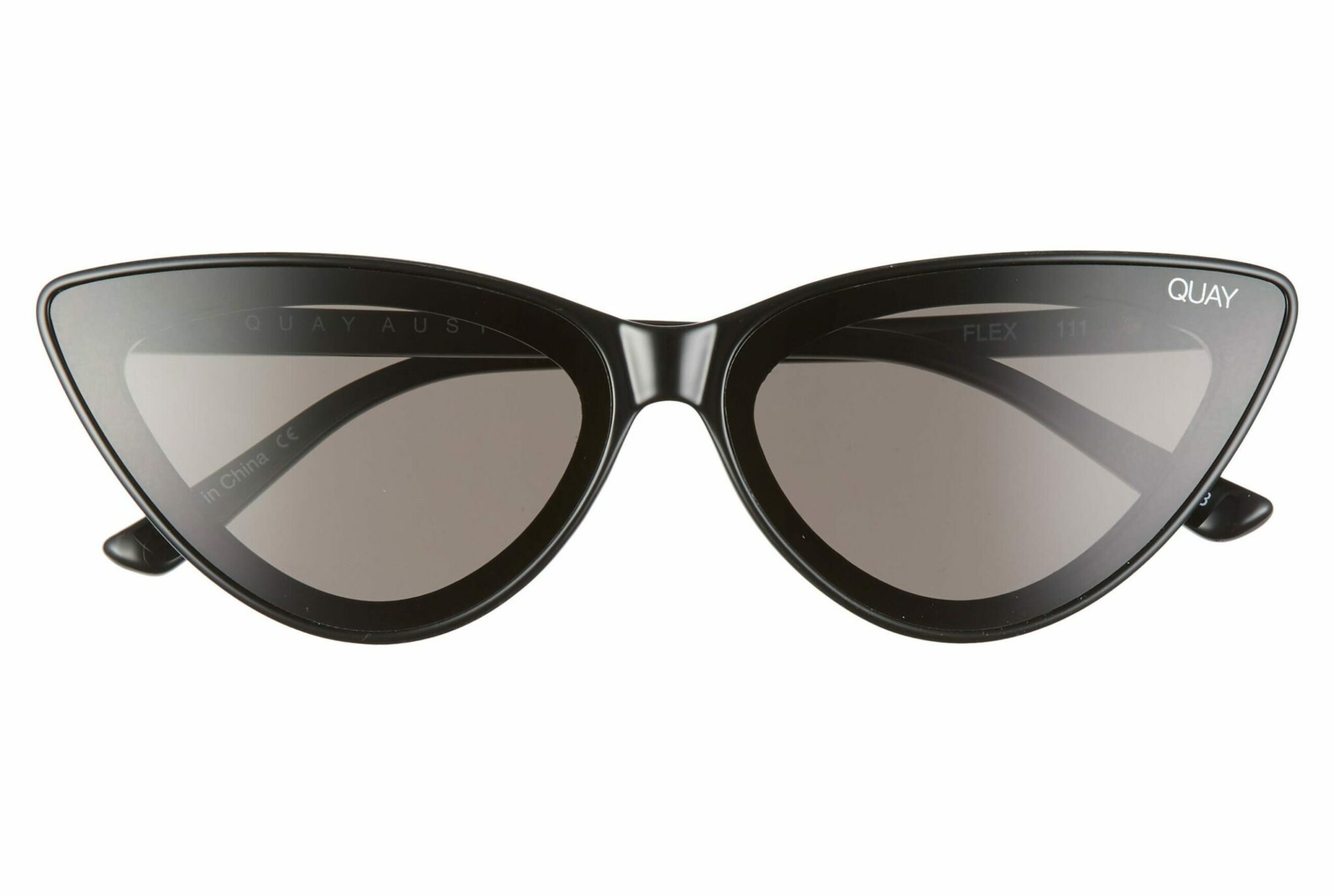 Quay Australia Flex 47mm Cat Eye Sunglasses ($55)
5. Sporty Shield 
Now that the entire fashion world is obsessing over the Y2K looks again, how can we miss out on the shield sunglasses. They offer a sporty touch and bring back the era of 2000s fashion.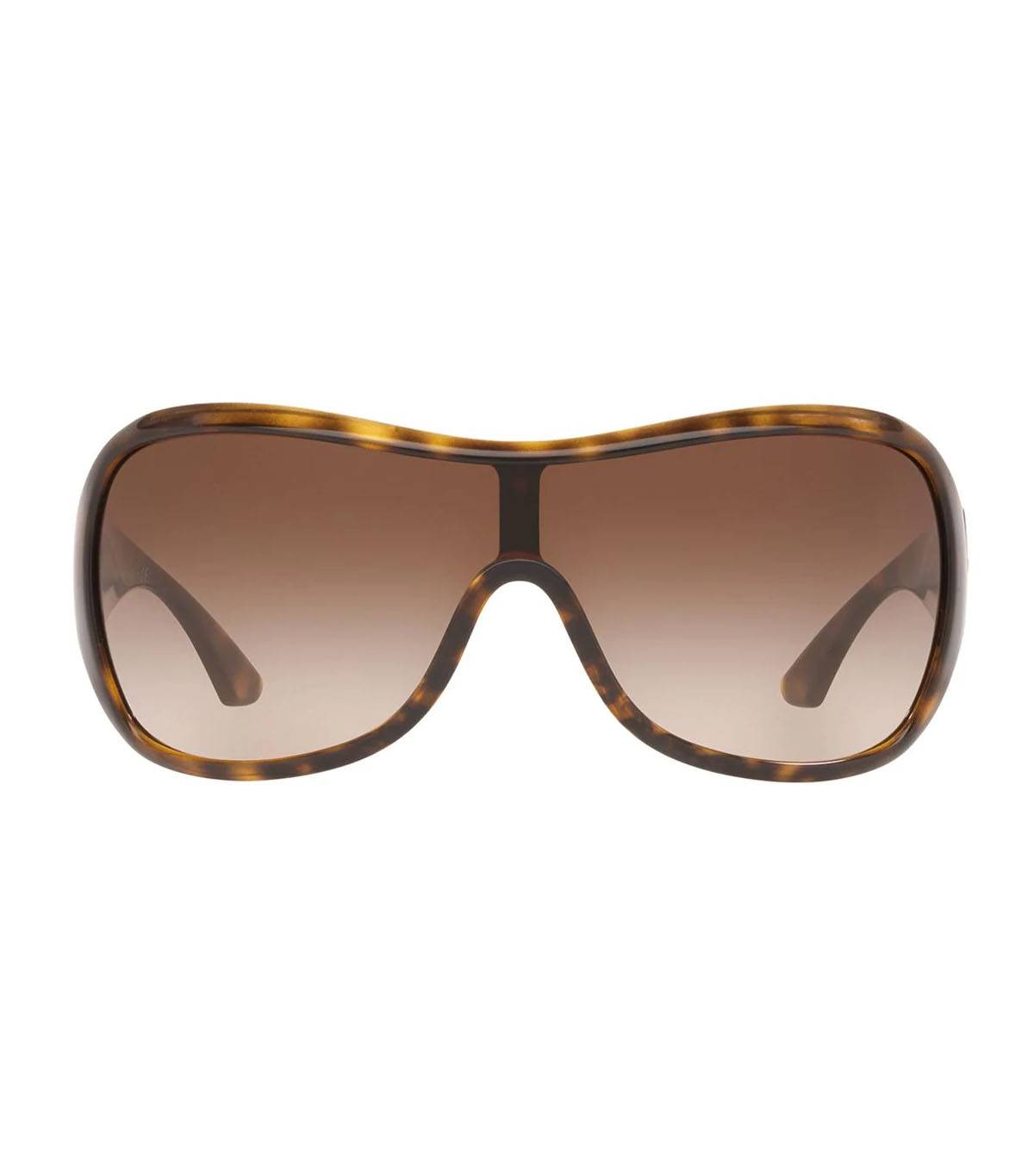 Sarah Jessica Parker x Sunglass Hut tortoiseshell effect oversized sunglasses ($160) $80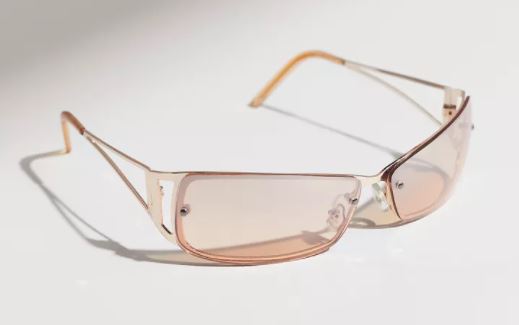 UO Evie Metal Shield Sunglasses ($18)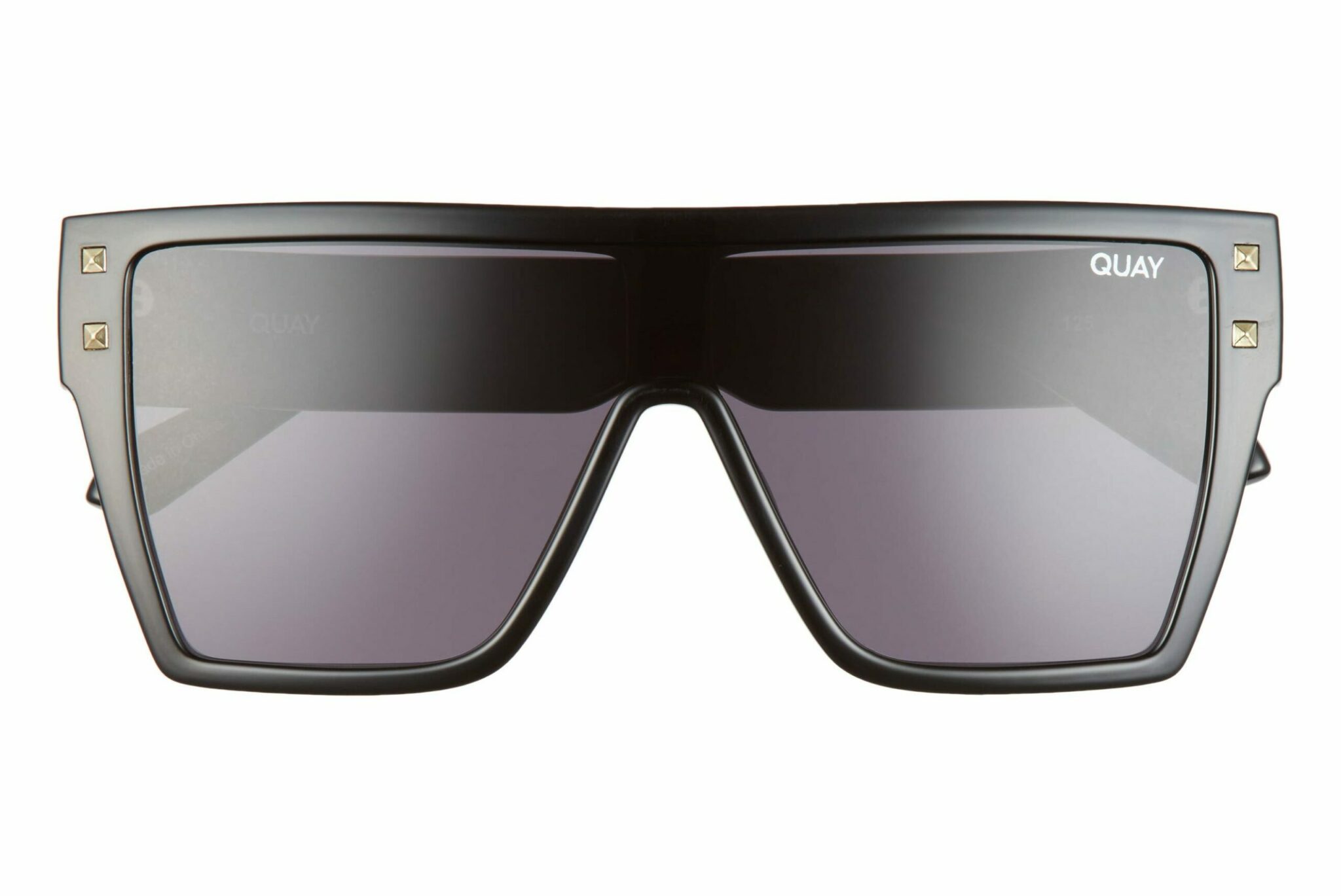 Quay Australia Maxed Out 52mm Shield Sunglasses ($65)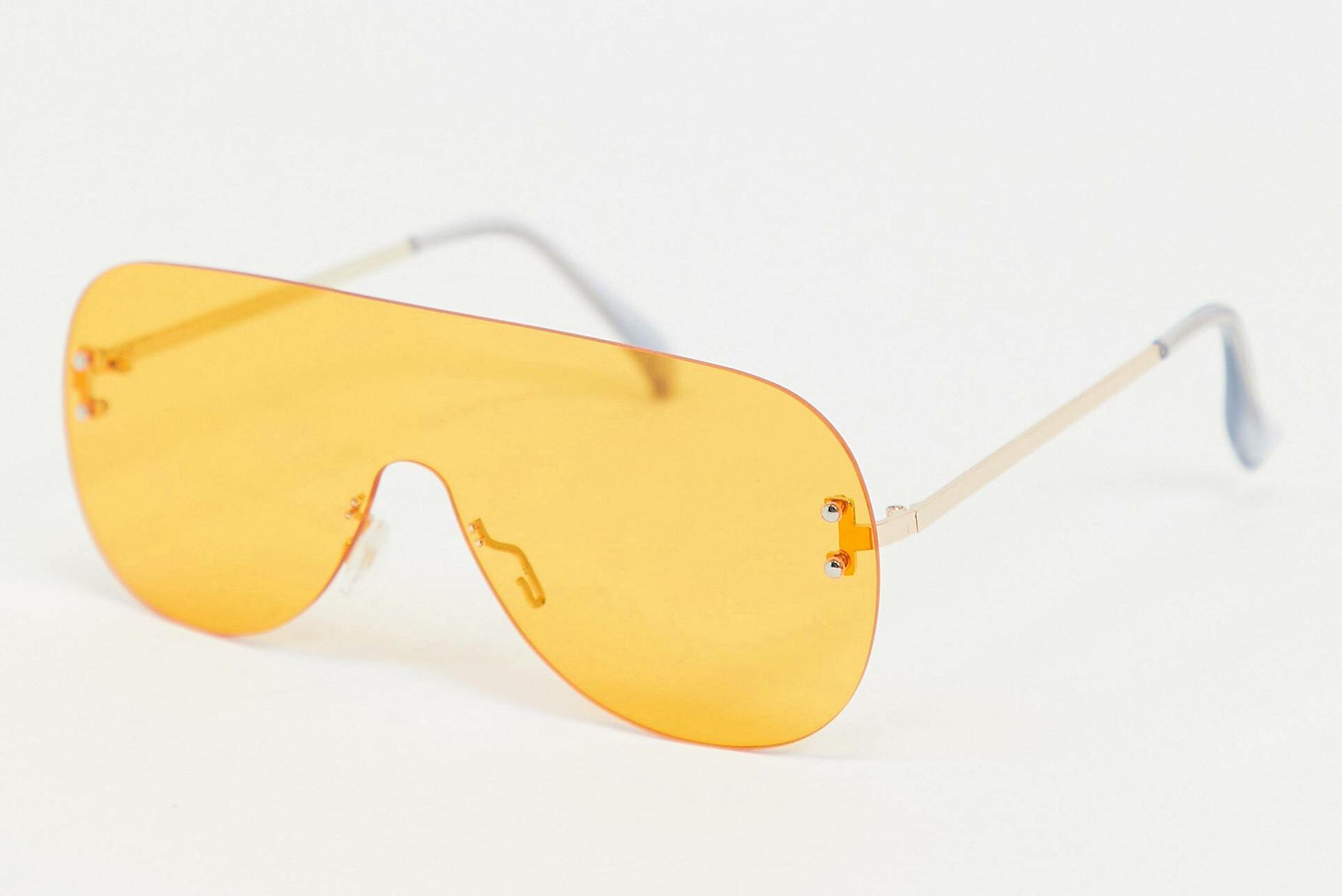 AJ Morgan sheild sunglasses ($30) $16
Up Next: 7 basic summer outfits that every fashion girl should try