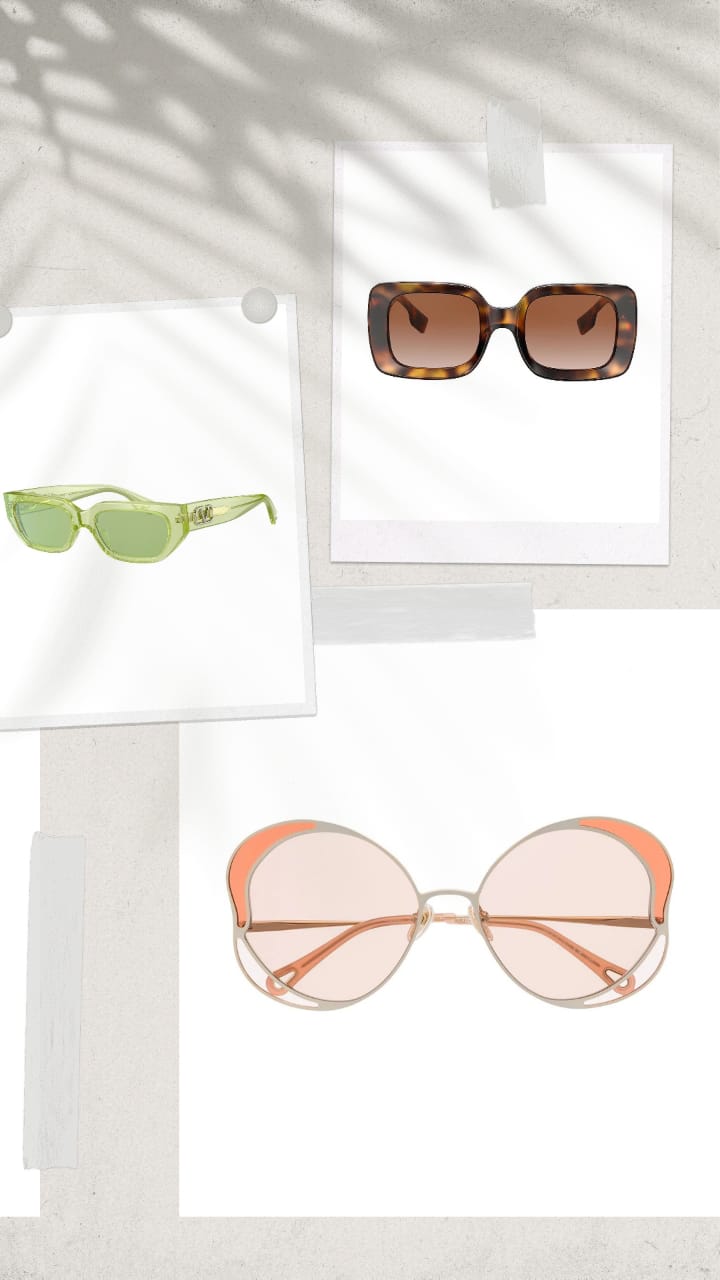 Summer is almost here, and you need to prep yourself, but more fashionably. So, if you're looking for new sunglasses to add to your accessory collection, we are sure that you're struggling to pick between something classic and something that's stylishly peculiar. But who's stopping you from experimenting? It's time when you step out of your cocoon and try all the shapes, colors, and styles of sunglasses. For that, we have curated the most jaw-dropping summer sunglasses that are flattering for a variety of face shapes.
The selection below will give you options that emerge from designer brands, while some will be pocket-friendly, and all of them will upgrade the fashion values of your look. Be it oversized, uniquely tinted, or vintage-inspired – these sunglasses will offer versatile high voltage vogue for every occasion and mood. So, get ready to strengthen your accessory game with these sunglasses waiting ahead.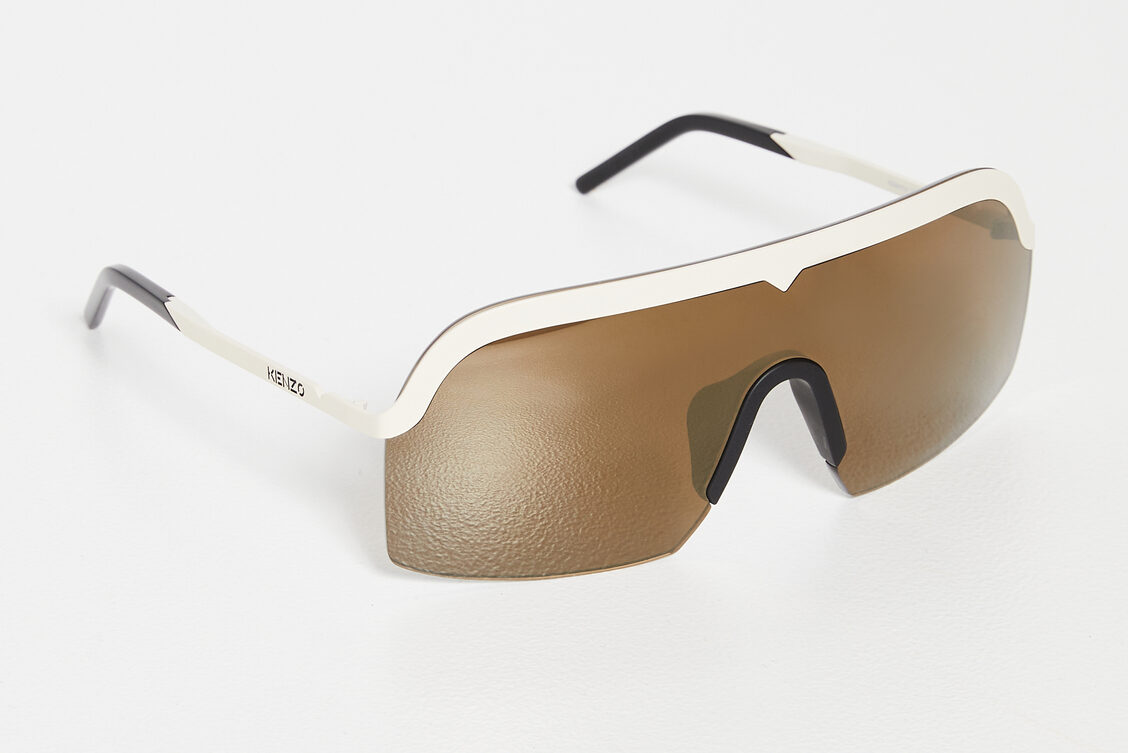 Kenzo Shield Sunglasses ($220)
Shield sunglasses are having a huge moment in the fashion world these days. So, you have every reason to add this pair of sporty shield sunglasses to your cart.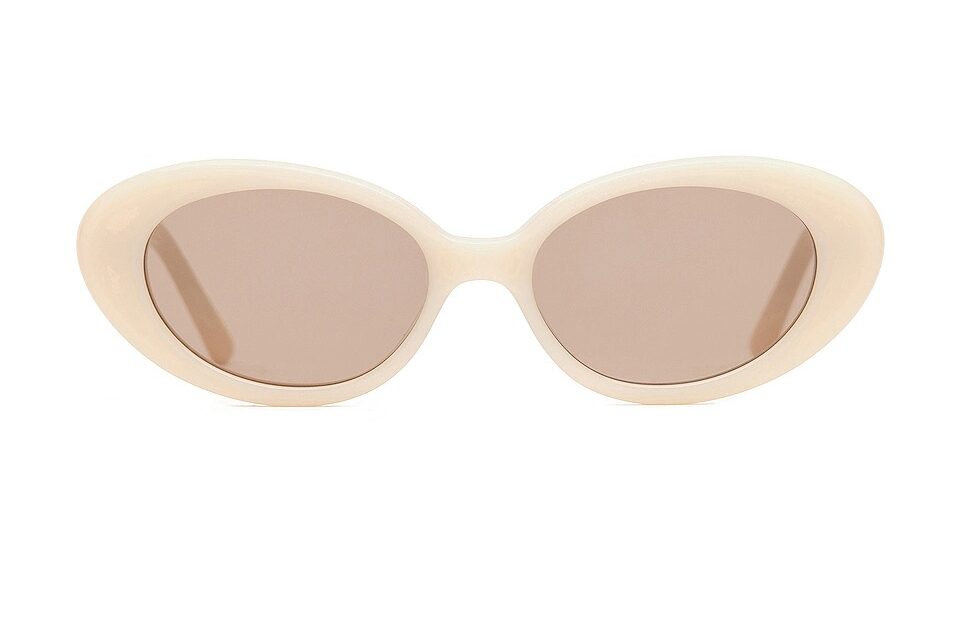 Lu Goldie Jeanne ($115)
These sunglasses define the 70s vibe so perfectly. The thick and quirky frame with blush pink hue of the sunglasses will elevate your look.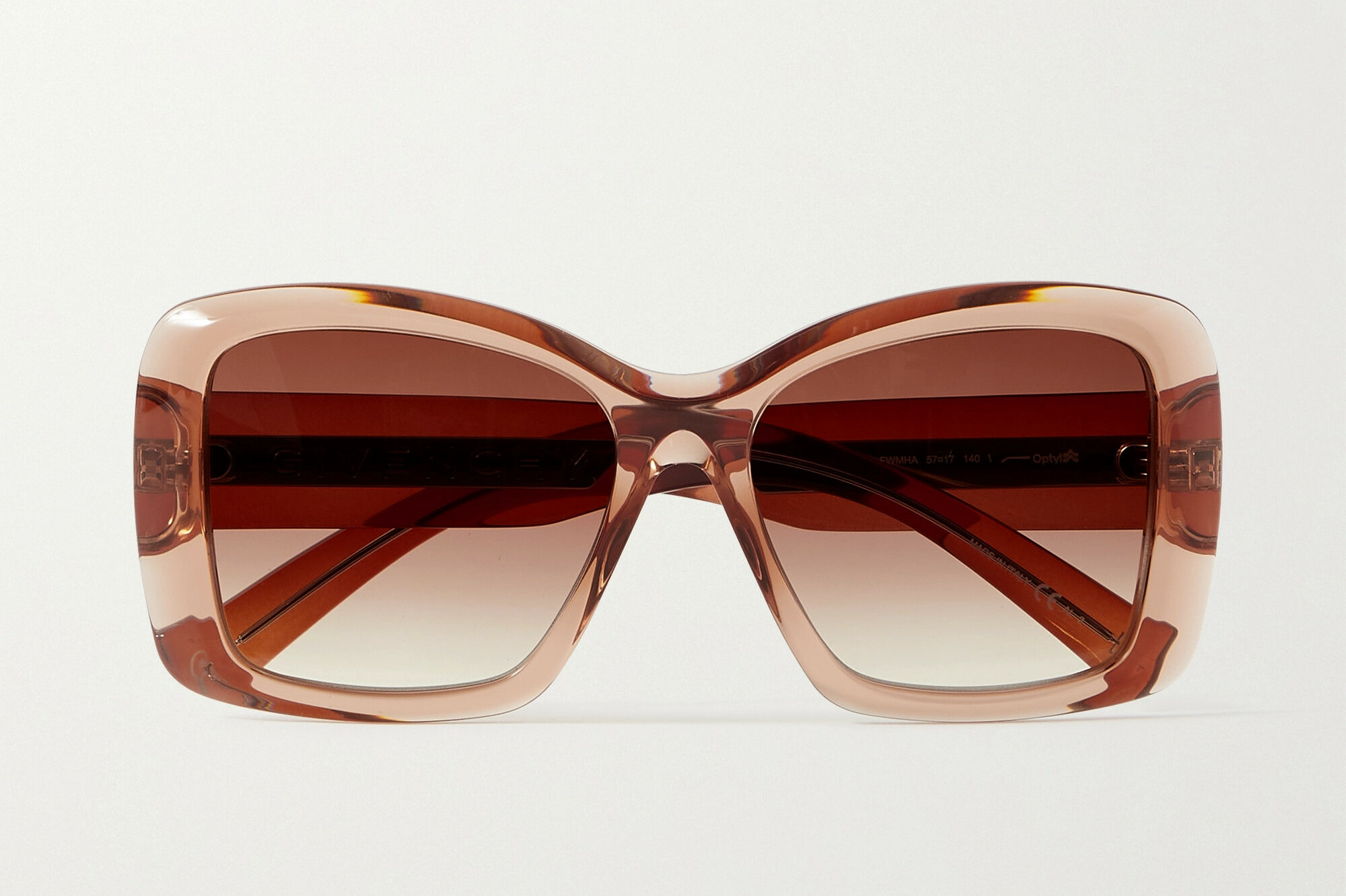 Givenchy Square-frame acetate sunglasses ($320)
Amp up your fashion quotient quite effortlessly with these jaw-dropping square sunglasses. The tinted lenses, frames, and oversized design are worth swooning over.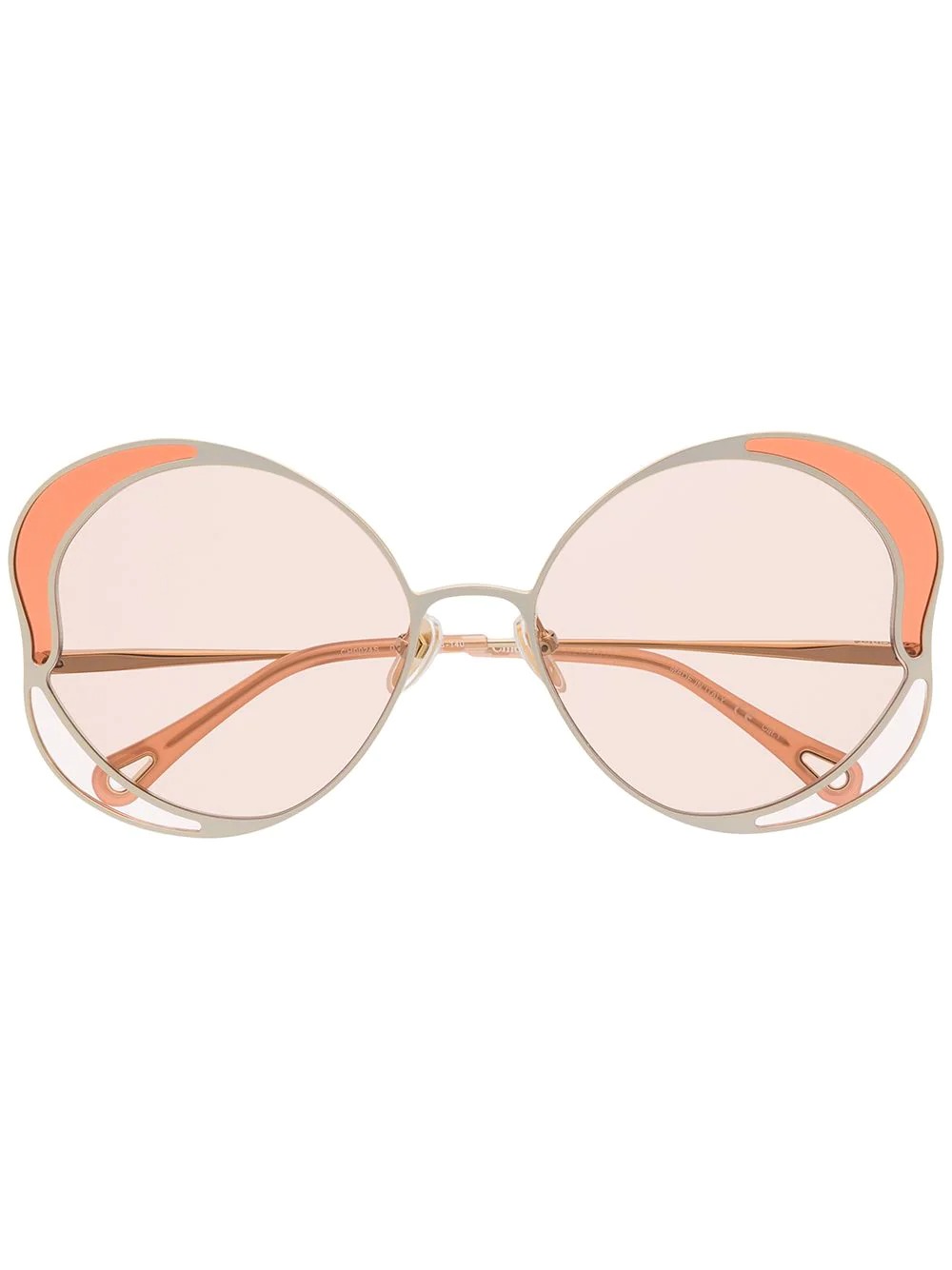 Chloé Eyewear Gemma round sunglasses ($804)
You'd be lying if you say that you aren't daydreaming about these peculiarly chic round sunglasses. Be it the multi-colored lenses or silver frame, these are just top-notch about this pick.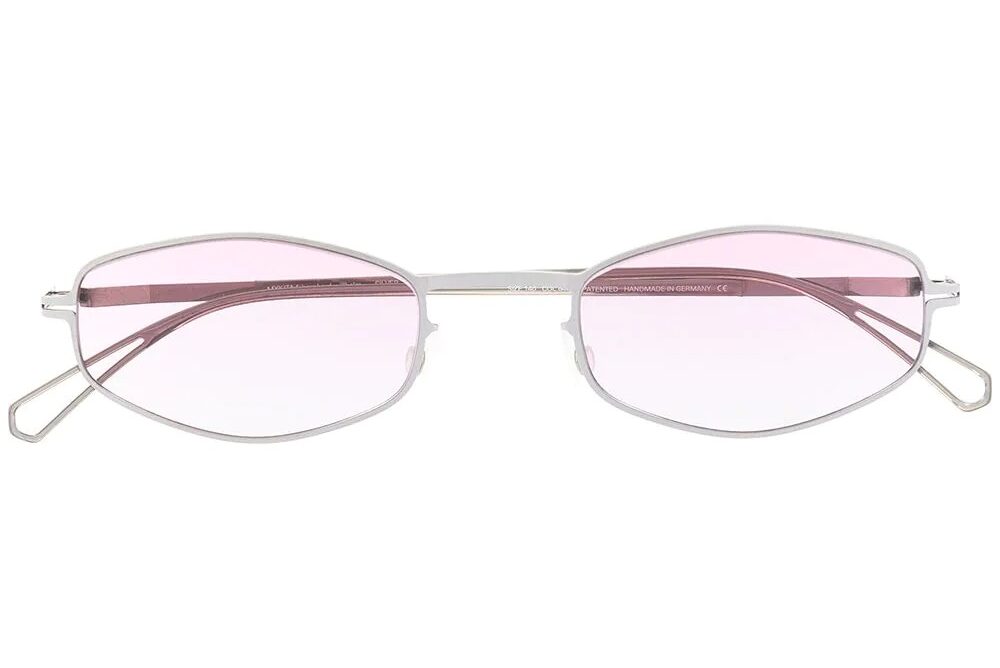 Mykita gradient geometric-frame sunglasses ($1,039) $935
Get ahead in the fashion game with these geometric-frame sunglasses that everyone's currently obsessed with. The 90s retro vibe of these sunglasses will enhance the look of your outfit.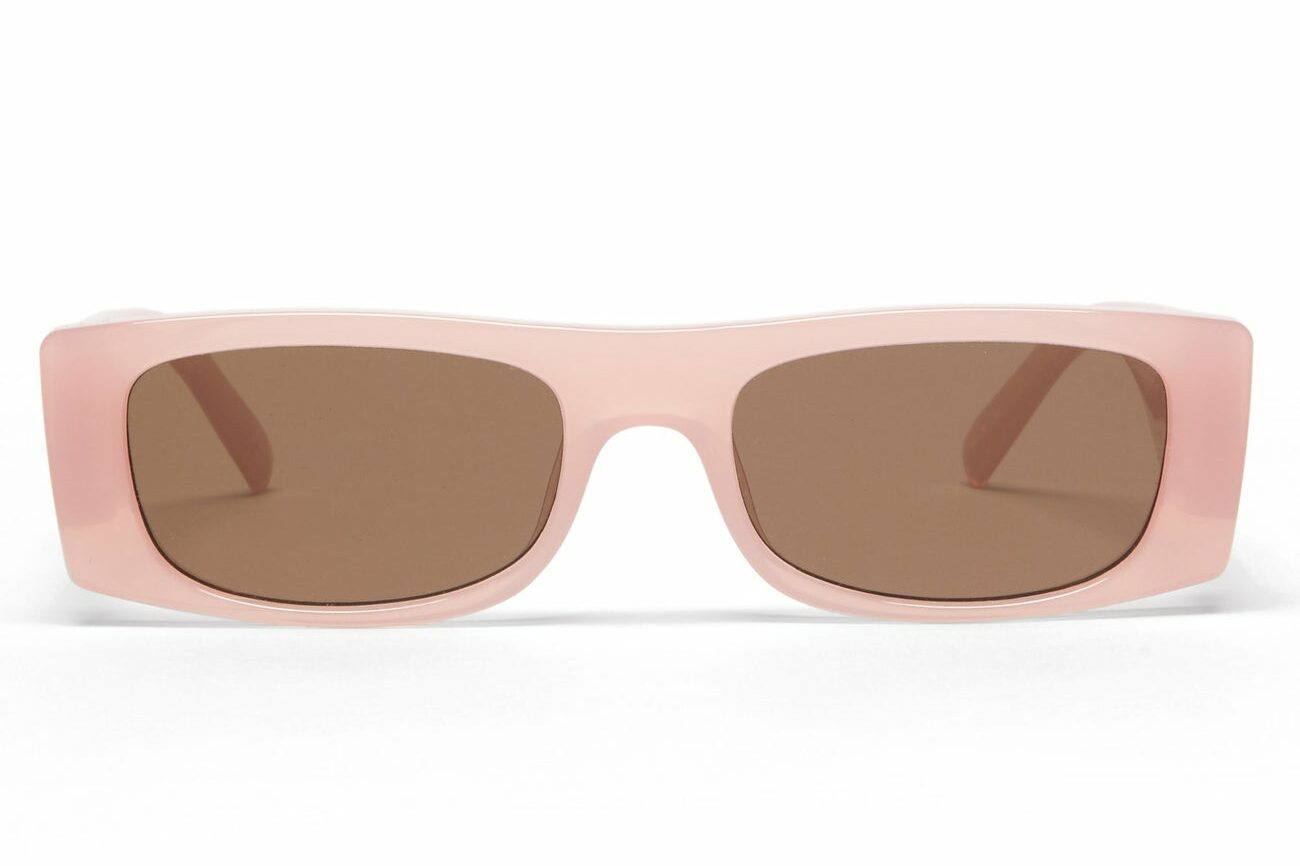 Le Specs Recovery rectangular recycled sunglasses ($75)
Believe it or not, but this pair of sunglass will make you fashionably thick and environmentally conscious as it is recycled. The thick pink frame and rectangle design make this pair a must-have.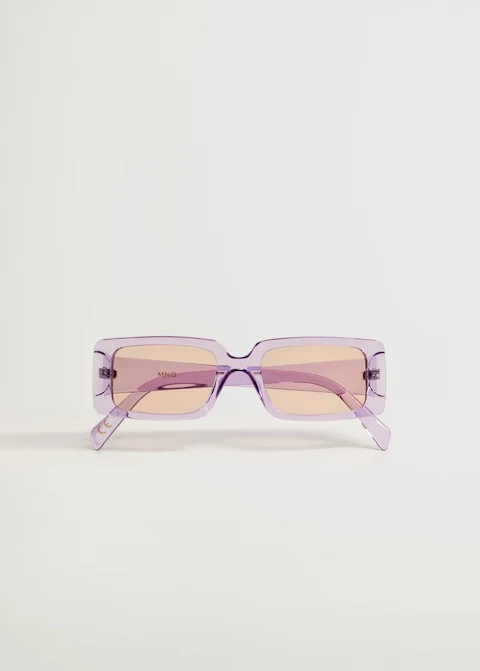 Mango Squared frame sunglasses ($29.99)
We won't lie, our editors have been obsessing over these cutesy lavender tinted sunglasses. The rectangular shape and soothing tint will make these sunglasses your most-loved summer accessory.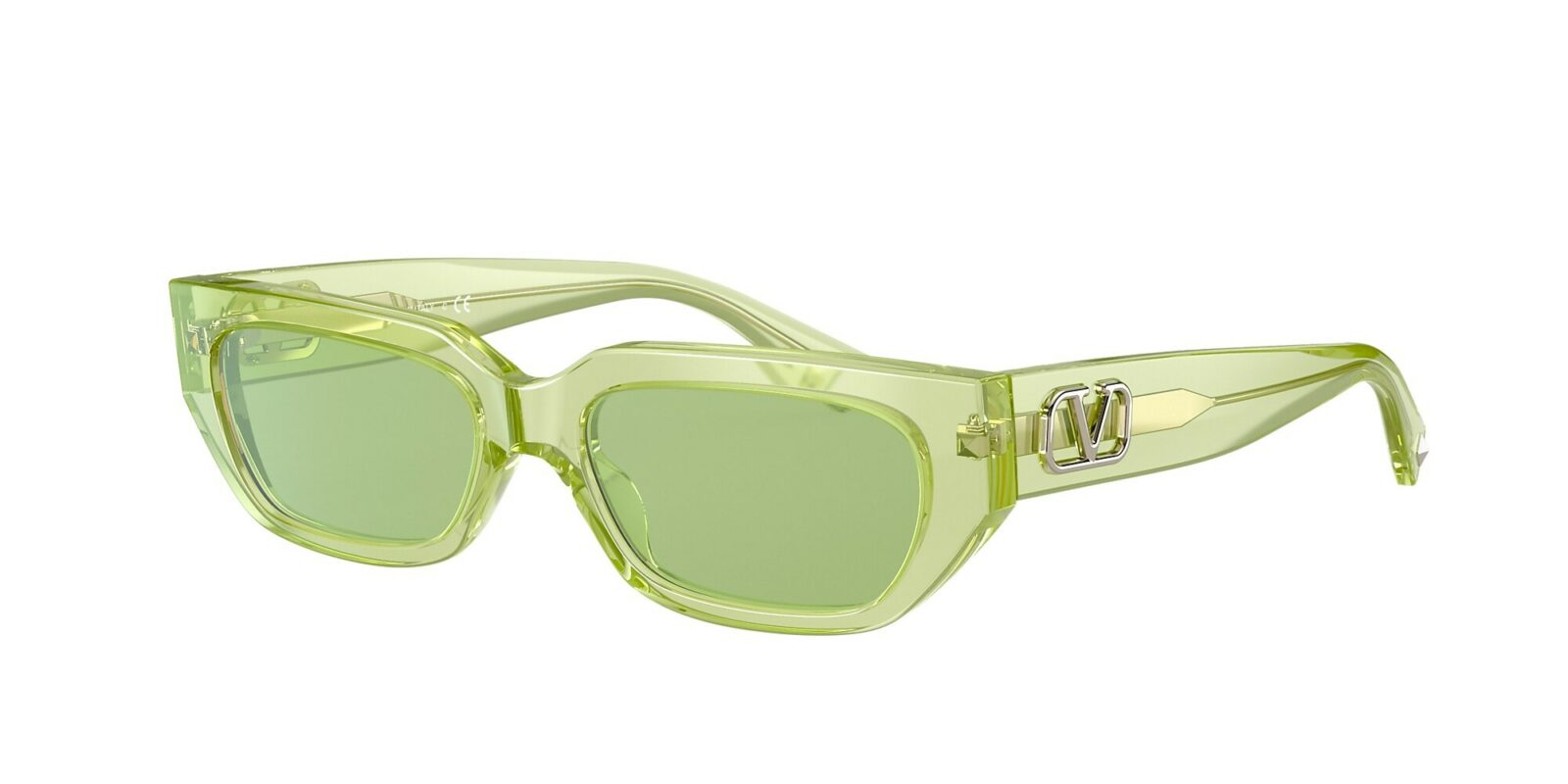 Valentino Sunglasses ($244.30) 
Green tinted sunglasses are making all the right noise in the fashion world these days. They are super cute and offer a vintage touch too, what more would you ask for?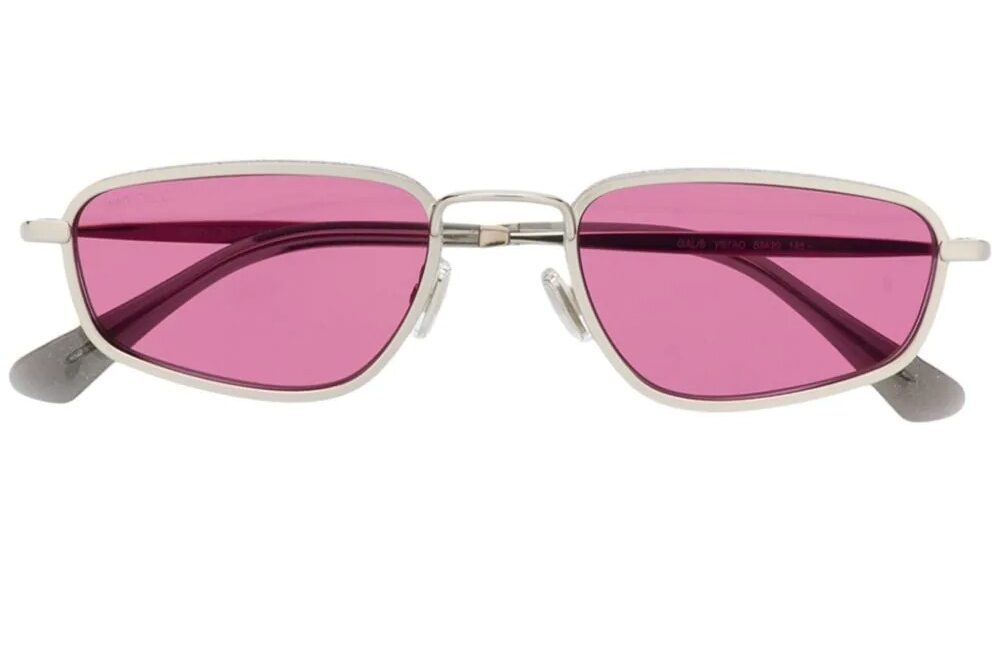 Jimmy Choo Eyewear Gal sunglasses ($782) $704
Aren't you already obsessed with these sunglasses? Because we definitely are! The vibrant pink lenses and silver frame creates a chic contrast that no one can resist.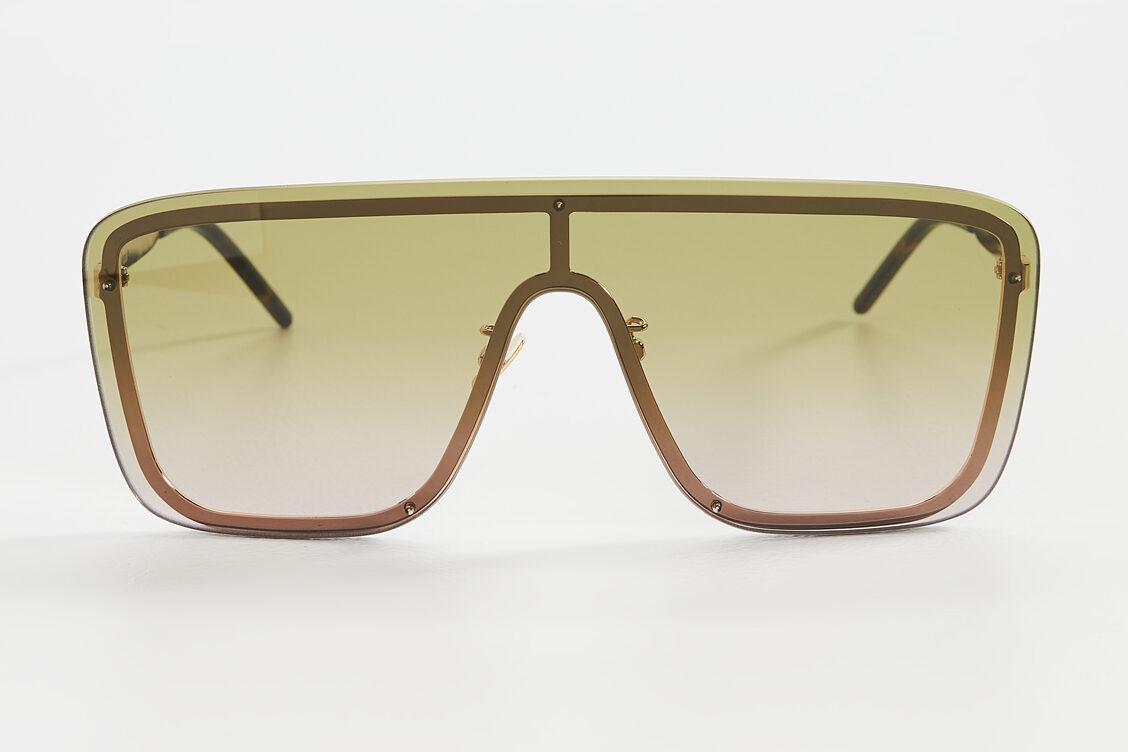 Saint Laurent Mask Sunglasses ($475)
You may call these mask or shield sunglasses, we'll call these the new found love of the entire fashion flock. The transy lenses and oversized look will keep you fashionably thick all the time.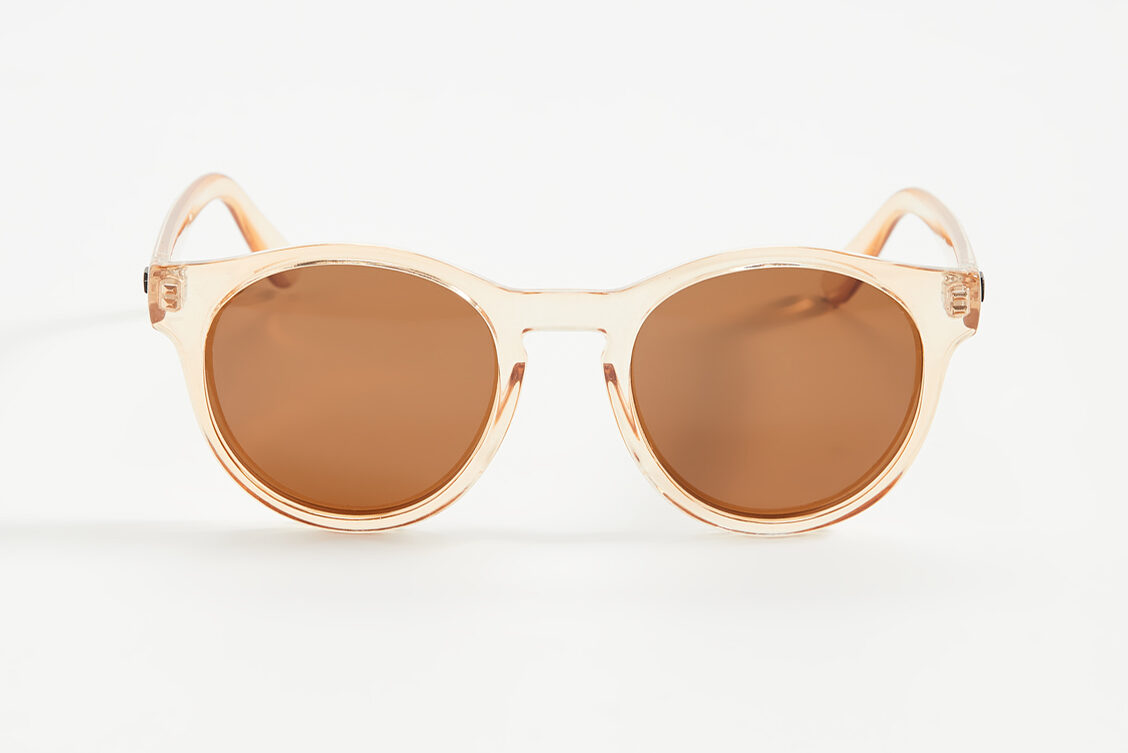 Le Specs Hey Macarena Polarized Sunglasses ($69)
Here's a pair of effortlessly cool sunglasses that will not only protect your eyes from the scorching sun but will also magnify your vogue potion.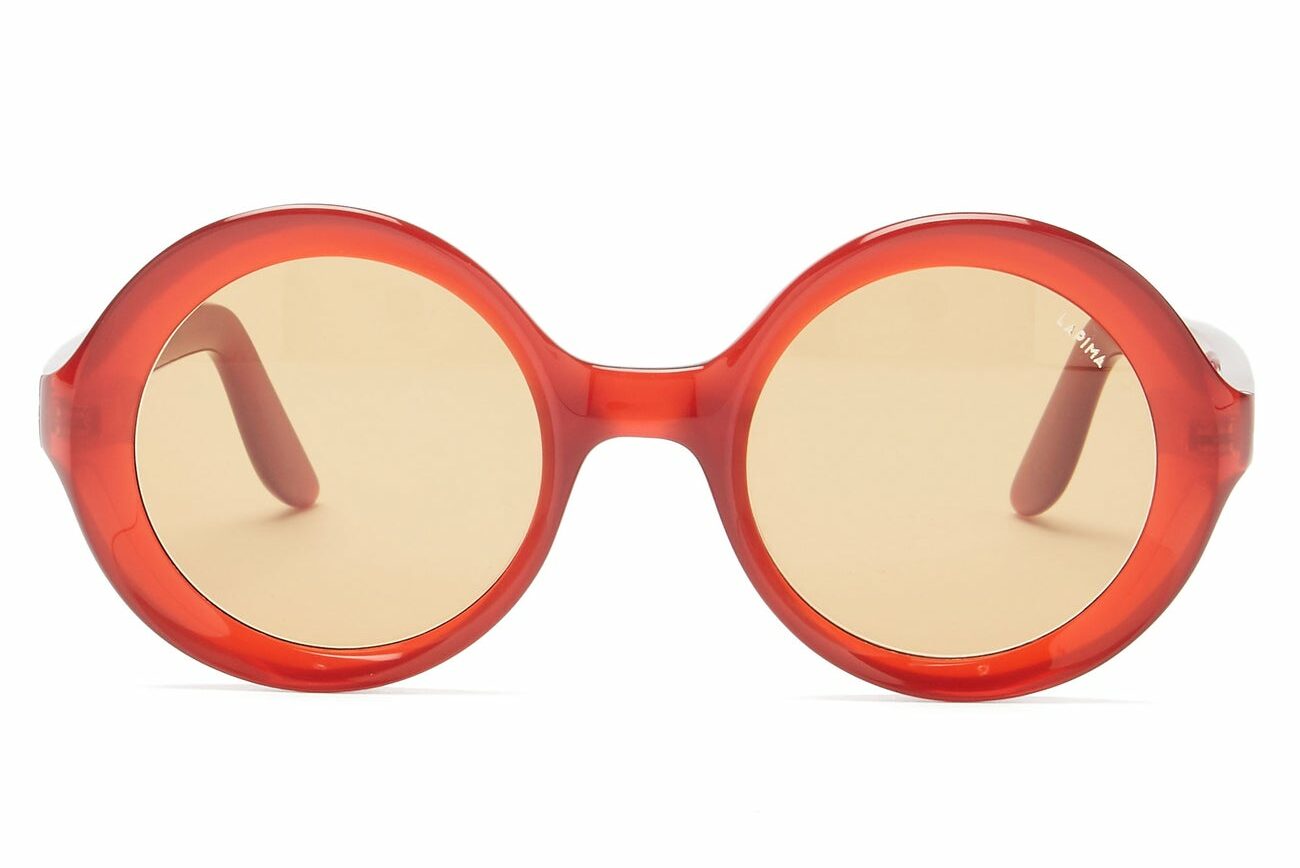 Lapima Carolina oversized round acetate sunglasses ($427)
Let these quirky yet cute sunglasses do all the fashion talking. Be it the red frame or round shape, everything is perfect about these sunglasses.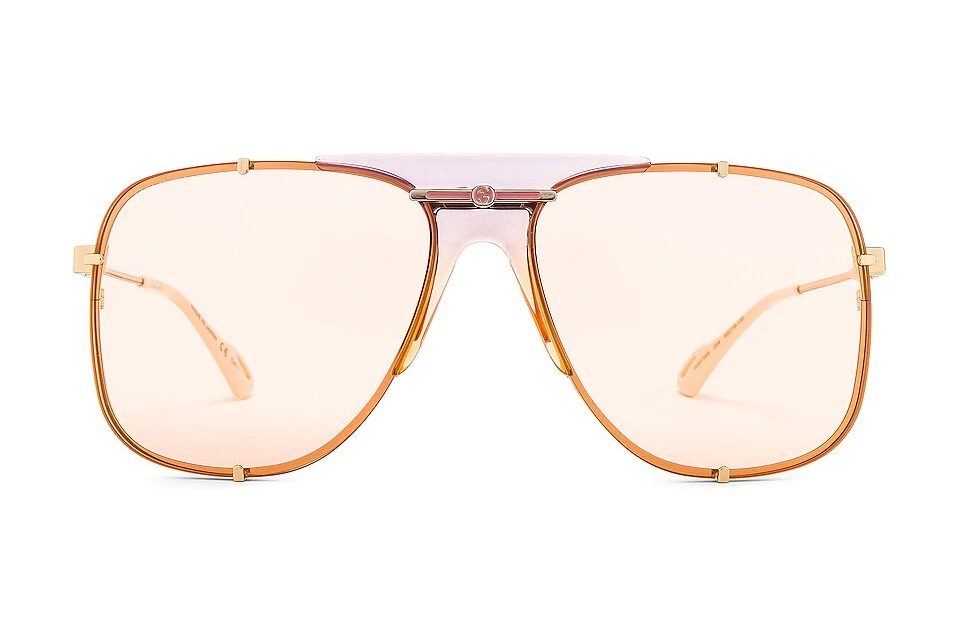 Gucci Oversized Embellished Pilot ($565)
Oversized sunglasses are the new obsession of every IT girl, so if you want to wear them, start with these jaw-dropping Gucci sunglasses that offer an ultra-swanky twist.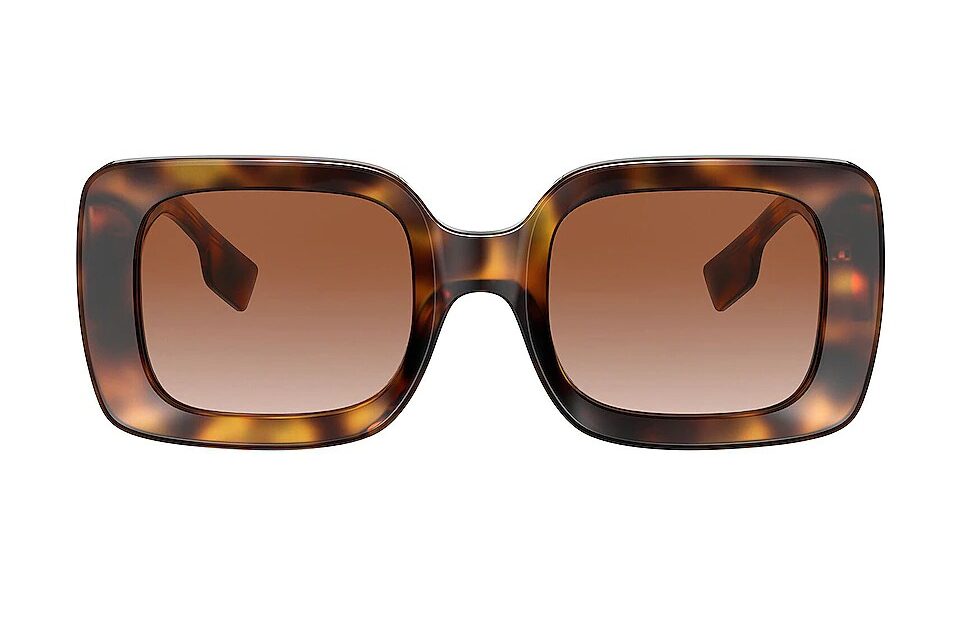 Burberry B. Monogram ($291)
Be it for classy outings or casual ones, you can always count on these monogram sunglasses. The tortoise shell frame and cool tinted lenses will make these sunglasses your go-to option.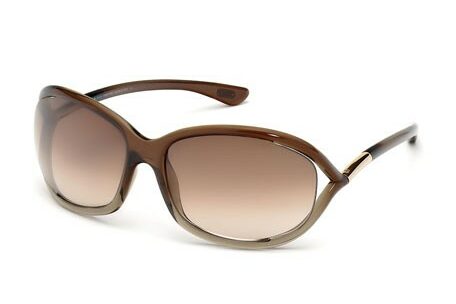 Tom Ford Jennifer Open-Temple Round Sunglasses ($395)
Let's take a moment to appreciate how cool yet simple these round sunglasses look. The elegant shape of the frame makes the sunglasses timelessly chic.
Up Next: 17 bodysuits that count as the perfect sartorial investment this summer