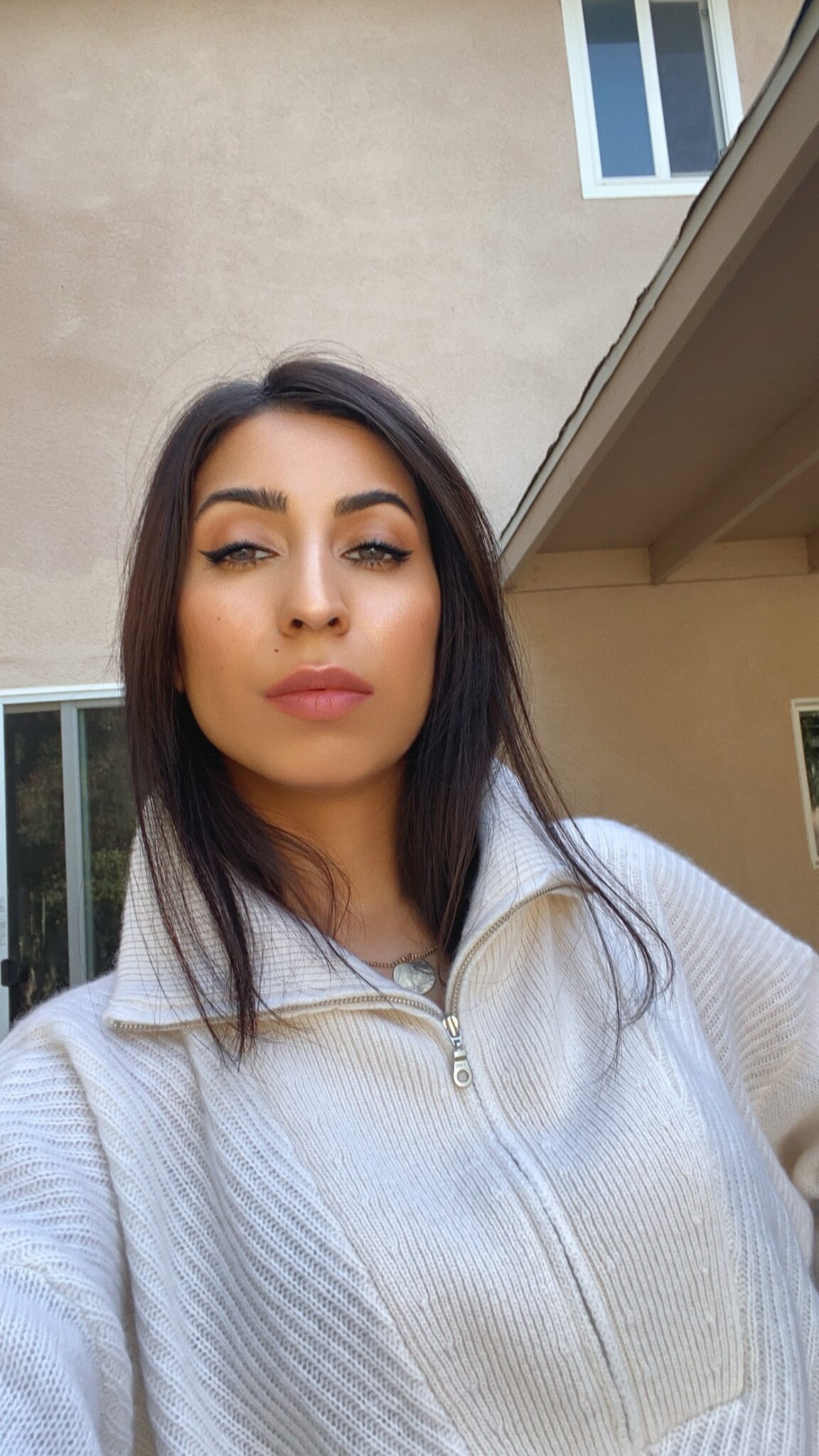 Exfoliation is an essential part of any skincare routine as it helps rid your skin of the dead cells that make it dull and almost lifeless and give it a youthful and radiant appearance. A facial polish exfoliator is the kind of exfoliant that usually contains salt or sugar along with crushed fruits like apricots and peaches as it penetrates deep into your pores to cleanse it thoroughly and even prevent breakouts. But, over-using a powerful face polish can have adverse effects on your skin, making it vulnerable to dryness, itchiness, and redness.
On the other hand, a face scrub is a gentler exfoliating option and can be used a little more regularly, depending on your skin type, of course. This helps clear your skin's surface from impurities and a buildup of debris that your skin is exposed to during the day, giving you a refreshed and rejuvenated feel. Using a face scrub daily will clear your skin from dry flakes and remove any excess oil. But even a strong scrub can have damaging effects on your skin, so remember to use it wisely to prevent your skin from drying out.
Face polishes and face scrubs have their similarities as well as differences along with their advantages and disadvantages. But using them as directed will definitely give your skincare routine a boost, and the difference on your skin will certainly be visible. Using a face polish or a face scrub is undoubtedly the best way to keep your skin refreshed, especially after a long day outdoors. And since it's hard to choose between both the exfoliating options, we've narrowed down 7 top face scrubs and face polishes that will make you fall in love with your skin. So go on and take your pick. After all, which exfoliating product makes the cut will always boil down to one thing – how well it works on your skin!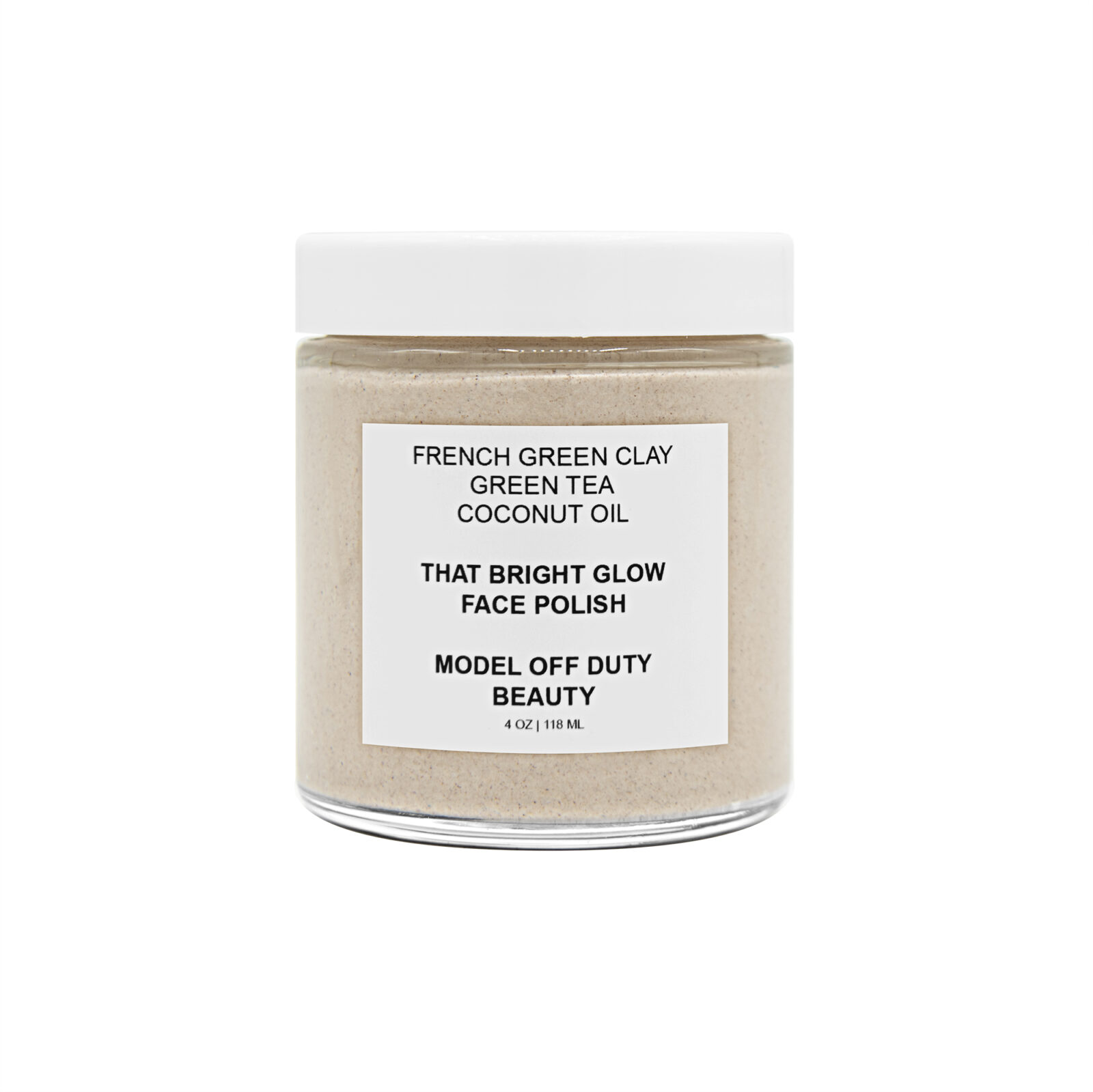 Model Off Duty Beauty That Bright Glow Face Polish
This face polish exfoliator packs twice the power of a normal scrub, and it's formulated with naturally-derived skin smoothers and pumice. This product gently exfoliates to rid your skin of the dead cells and reveal a brighter complexion. This blend is made with all-natural ingredients that contain antioxidants to protect your skin from damaging UV rays. It also keeps your skin nourished and hydrated while reducing acne inflammation. This is definitely a good facial polish exfoliator for sensitive skin.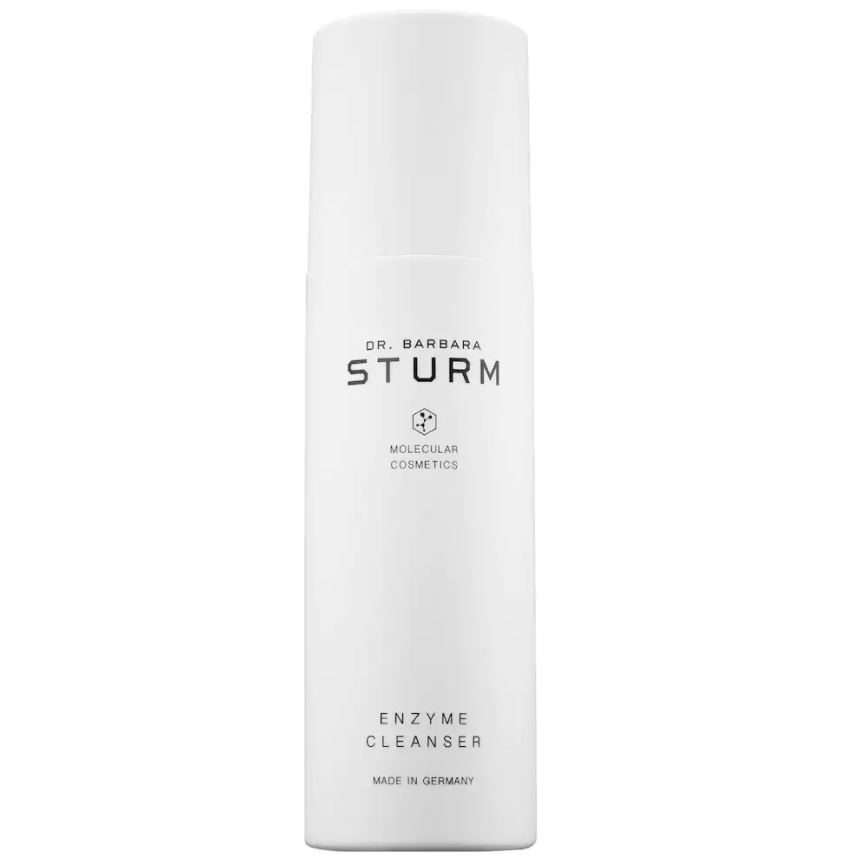 Dr. Barbara Sturm Darker Skin Tones Enzyme Cleanser
This enzymatic cleansing and exfoliating foam formula provides a deep cleanse to remove dead, dry, and rough skin along with makeup and excess sebum from the pores. It is a gentle yet powerful formula that will instantly hydrate your skin and give it a refreshed and healthy glow. It effectively reduces the appearance of pores as well as blemishes for a smooth and soft texture. It's a pretty good exfoliating scrub that should have a place on your shelf.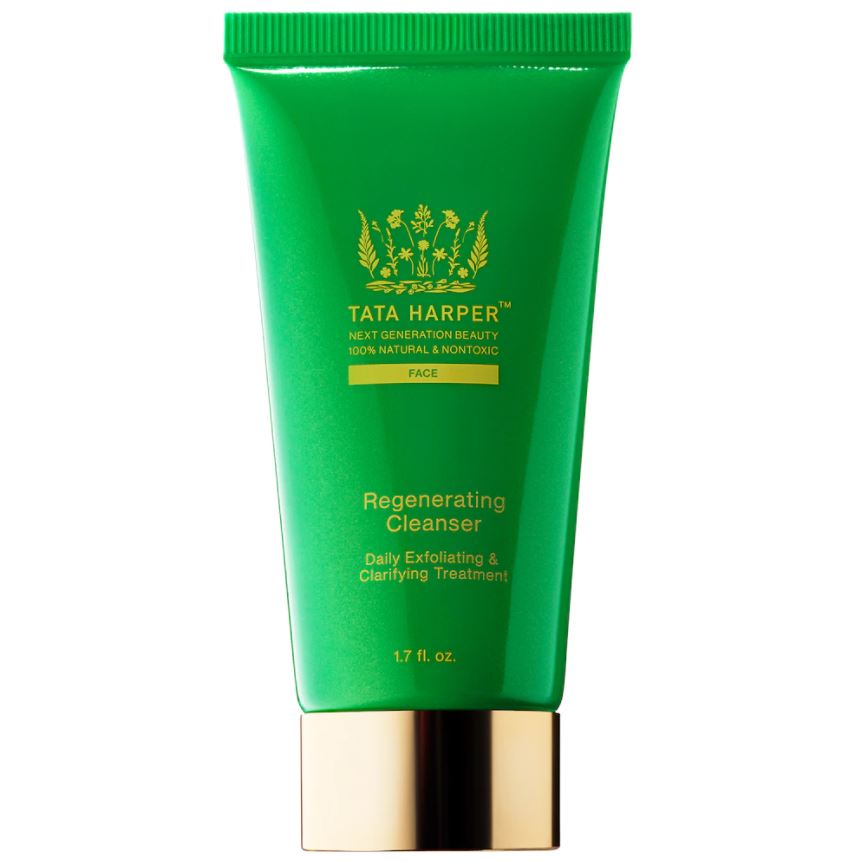 Tata Harper Regenerating Exfoliating Cleanser
Here is a daily exfoliating scrub infused with apricot microspheres that instantly smoothen the texture of your skin. Along with BHA from white willow bark extract, it deeps cleanses the pores for a refreshed and clean feel. It also contains an olive oil liquid crystal complex that nourishes and moisturizes for softer skin. This will definitely give your skin a boost along with a radiant and healthy glow, and we're definitely labeling it as a must-have exfoliating scrub.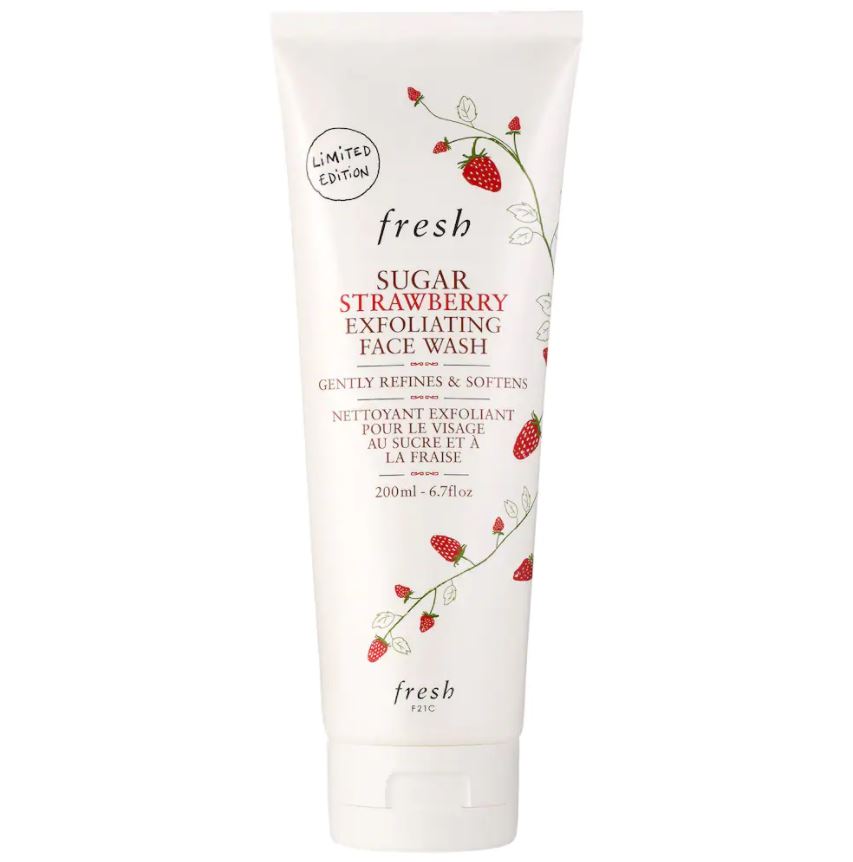 Fresh Sugar Strawberry Exfoliating Face Wash
Sugar and strawberry in an exfoliating face wash? It really cannot get better than that. This gentle exfoliating cleanser infused with the goodness of white sugar crystals along with strawberry and black currant fruit extracts removes the impurities and excess oil from the skin without completely making it dry. This reveals a healthy and bright complexion. It also contains grapeseed oil that maintains the natural moisture of your skin and keeps its skin hydrated and incredibly soft to the touch.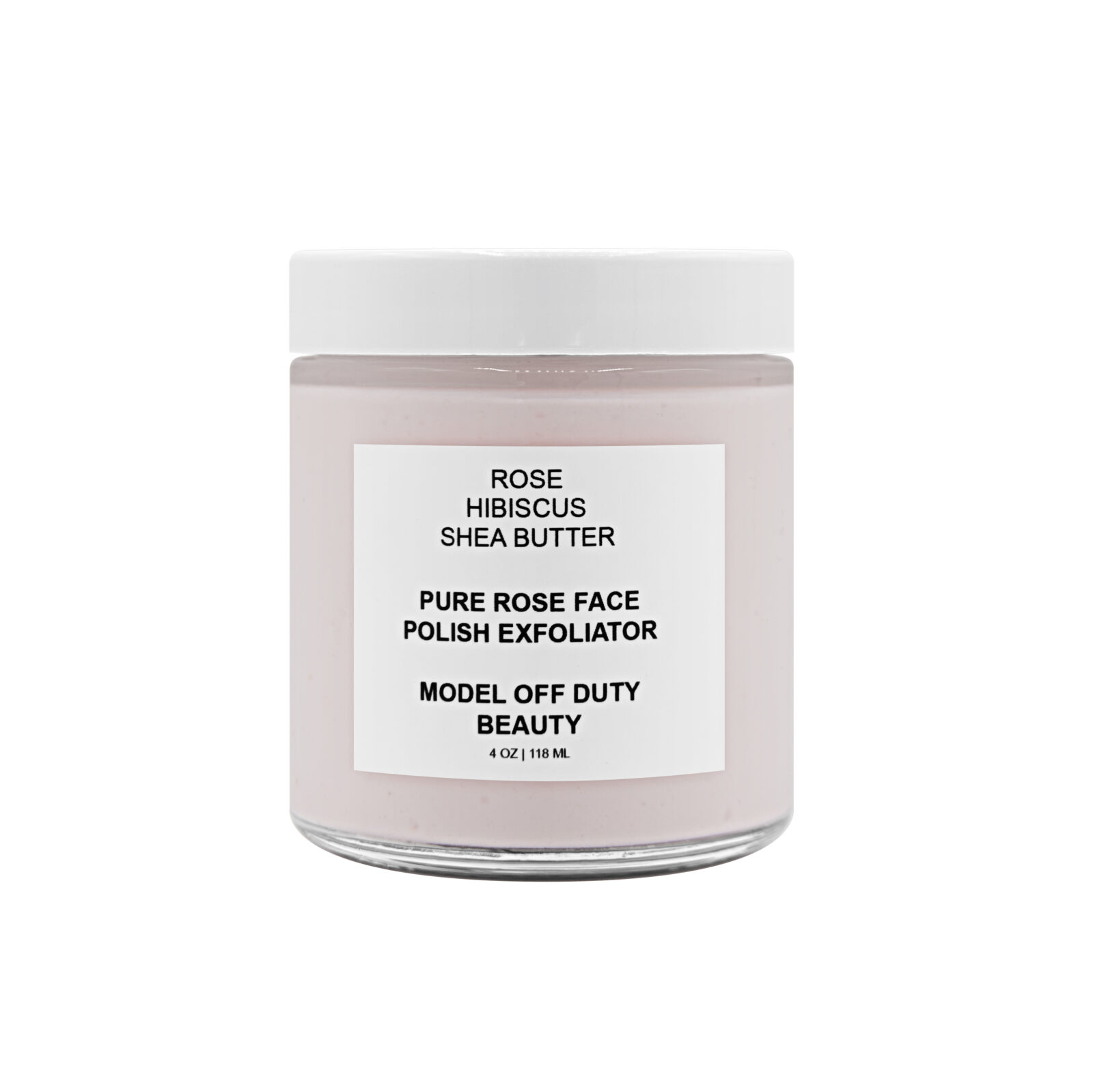 Model Off Duty Beauty Pure Rose Polish Exfoliator
Formulated with purifying pumice, this creamy face polish cleanses and exfoliates to remove dead skin from the surface. It contains a luscious blend of emollients that instantly soften your skin for a finish that is as smooth as butter. This blend also contains anti-inflammatory properties that can deal with skin concerns like eczema, acne, and dermatitis. It also reduces the signs of aging to give you rejuvenated and younger-looking skin. It's certainly a must-have facial polish exfoliator for dry skin as well as other skin types.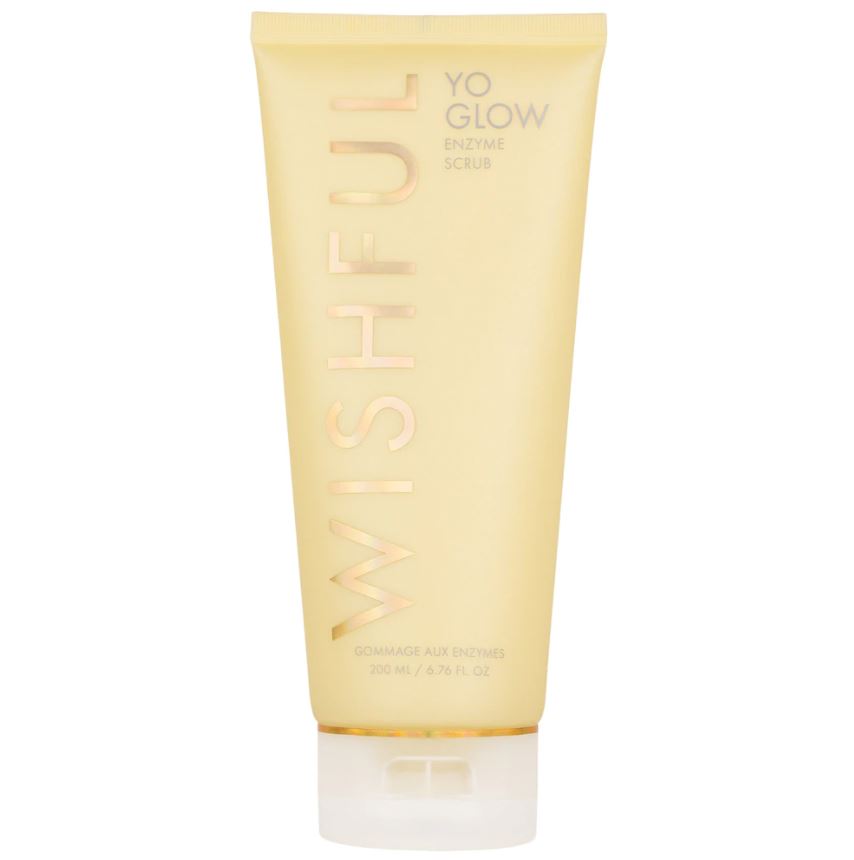 Wishful Yo Glow Facial Enzyme Scrub
Infused with papaya and pineapple enzymes, this powerful exfoliator works effectively to reduce the look of dark spots, soothe, and clarify your skin for a radiant and natural glow. It also reduces the appearance of pores and makes the texture of your skin smoother than you can ever imagine. With AHAs and BHAs infused in this scrub, dead skin cells will no longer be a problem. This is undoubtedly the best facial exfoliator for glowing skin, and you have got to try it out.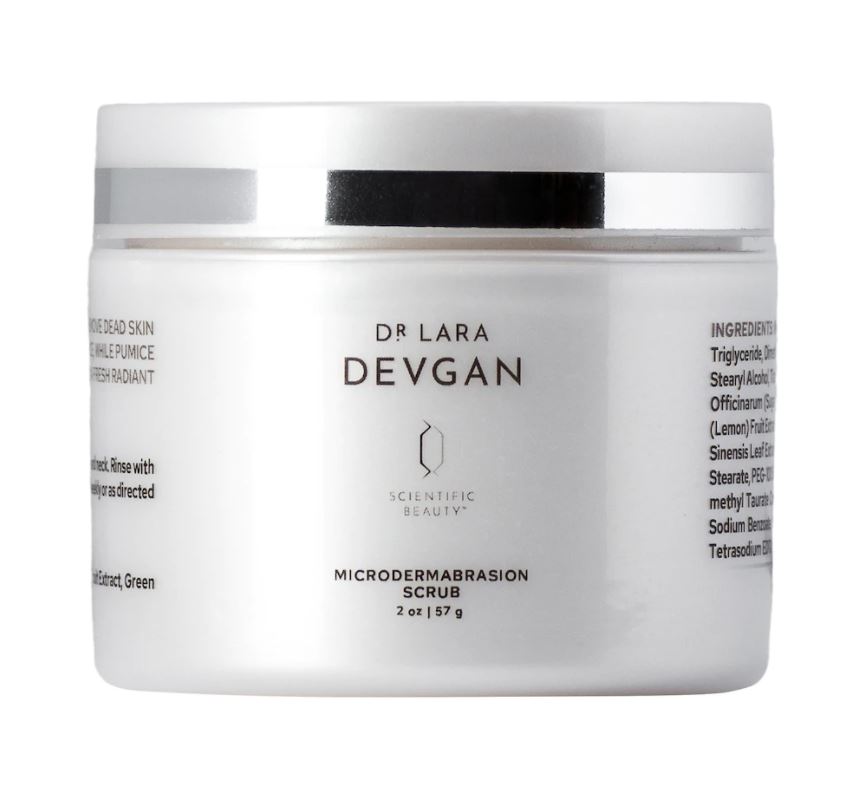 Dr. Lara Devgan Scientific Beauty Microdermabrasion Scrub
This non-abrasive exfoliant is a luxurious formula that works effortlessly to even the texture and tone of your skin while reducing the appearance of fine lines and wrinkles. This blend ensures that your skin is rid of dead cells and impurities, leaving it with a radiant and healthy glow. It also keeps your skin relaxed, calm, and absolutely nourished. You are just a scrub away from getting that baby soft skin.
Up Next: Straight from my skincare cabinet – The best vitamin C cleanser ever