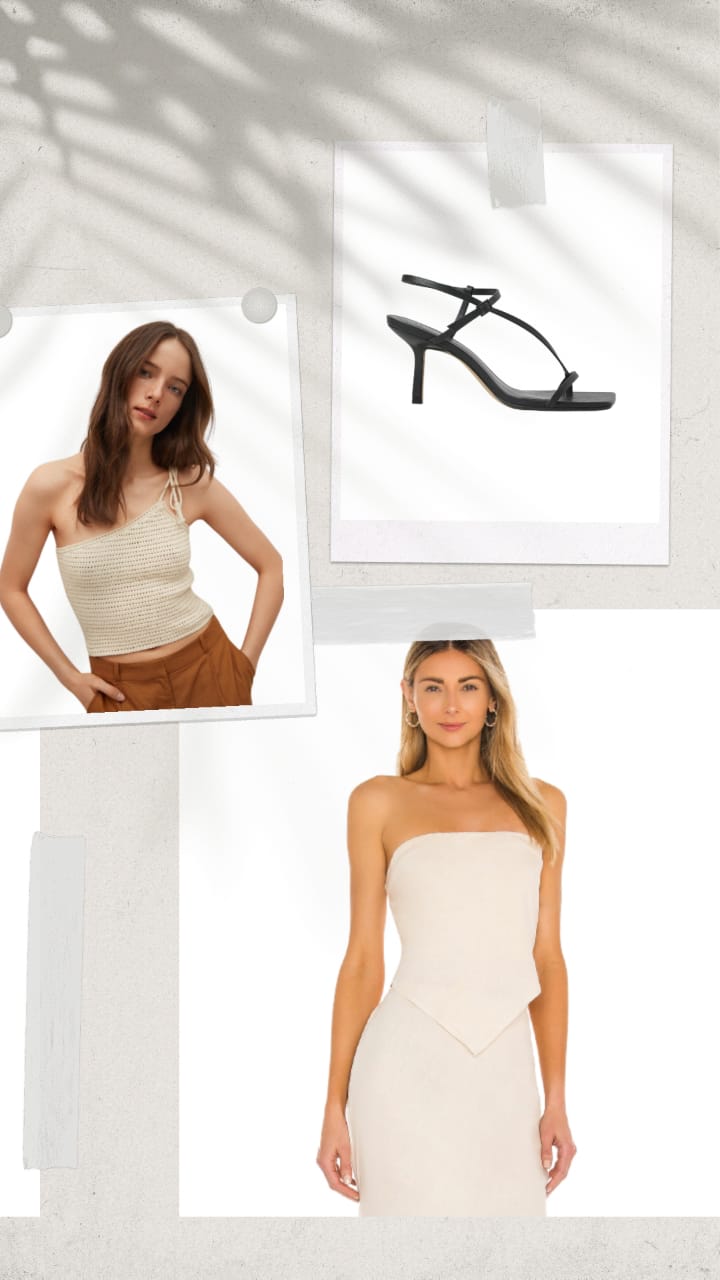 Summer has just knocked on the doors, and you have enough time to figure out what to add to your wardrobe. So, don't worry, you're not lagging behind. Not only that, we have done the tricky task for you; we scoured the chicest and most essential fashion items for your summer wardrobe and brought 7 trendy items that every IT girl owns this summer. Thrilled to know about them? Yes, we thought so, and you don't have to hold back your excitement; just keep scrolling.
Ahead, you'll come across cute knit bucket hats, square-toed sandals, and many more chic summer trends that will keep you ahead in the styling game. These stunning finds are here to ensure that you dress up with utmost fun and ease. So, go ahead and keep scrolling to uncover the cutest items of all time.
7 Chic Summer Trends That Are Reigning 2021
1. Rectangle Sunglasses
Let the vintage vibe of these sunglasses take over the fashion world. The tinted shades and thick frames of these sunglasses will level up your eyewear game!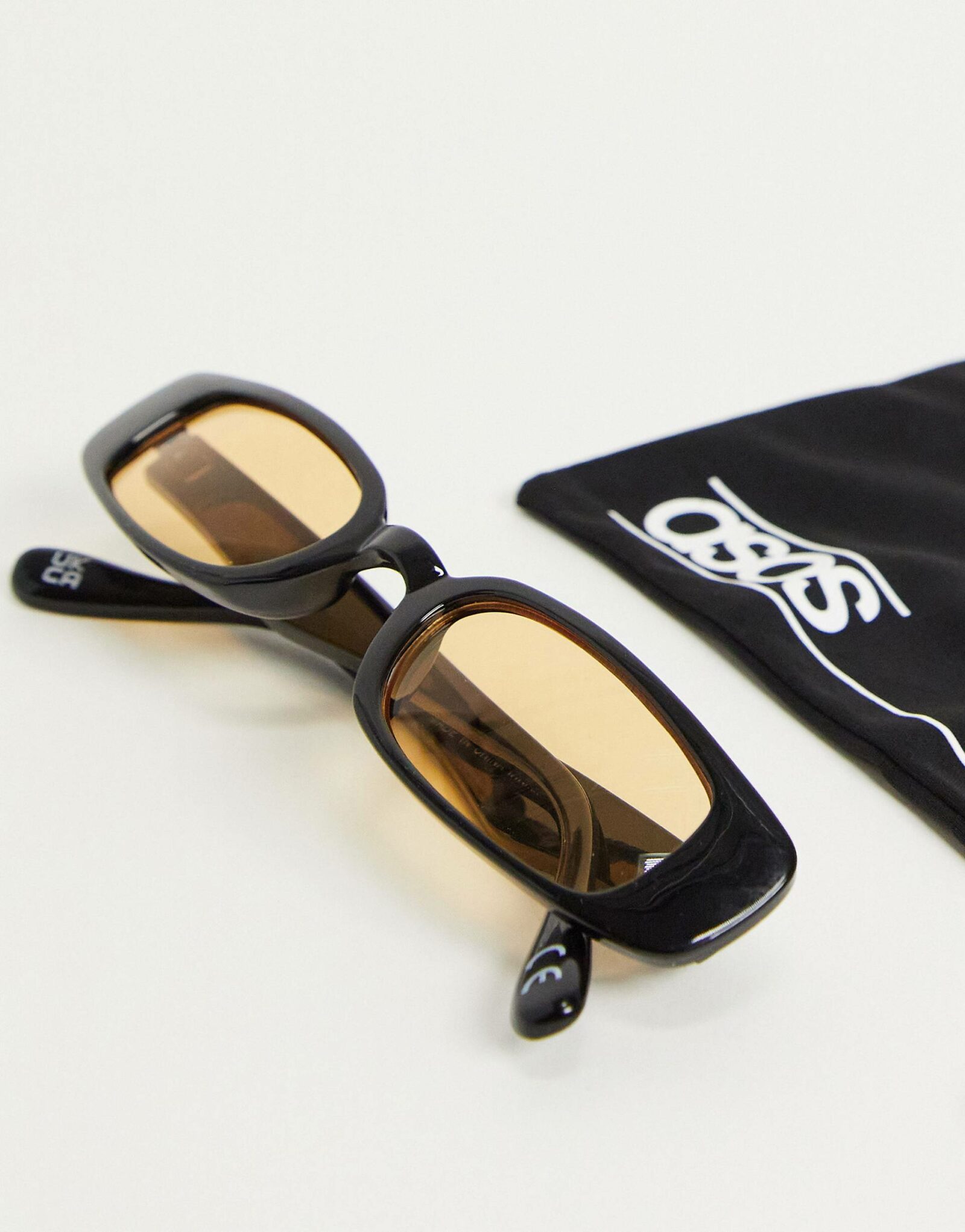 Asos 90s skinny rectangle sunglasses ($17.50)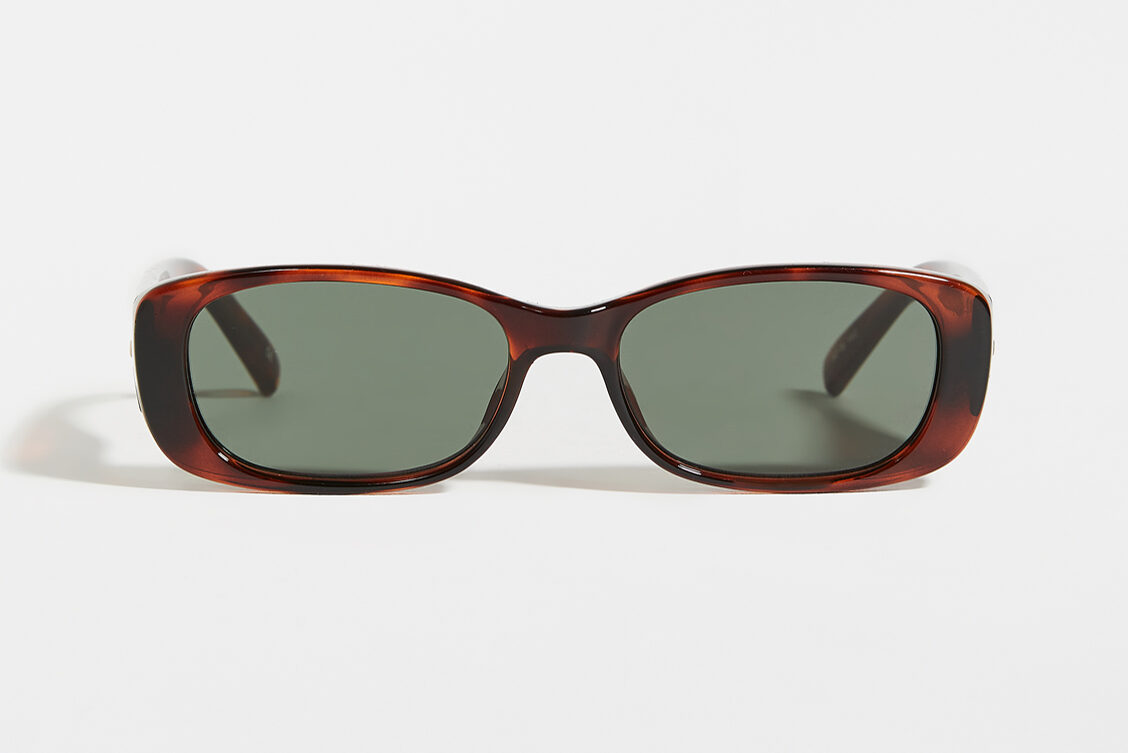 Le Specs Unreal Sunglasses ($79)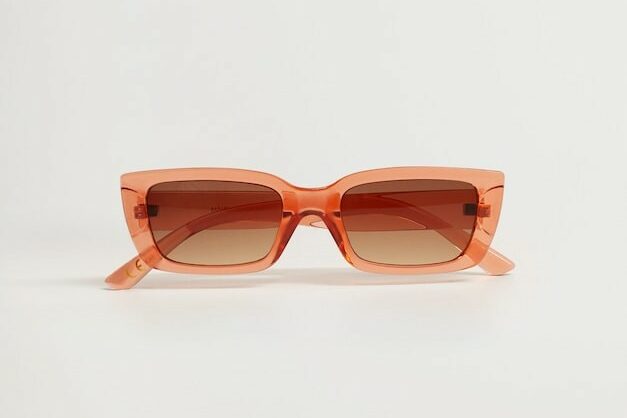 Mango Clear frame sunglasses ($29.99) $19.99
2. Cutesy Crochet Tops
Crochet tops are the biggest obsession of the entire fashion flock this year. They are comfy, boho-chic, and timelessly stunning too. So be it for a beach day out or just a casual outing, you can always count on these stylish crochet tops.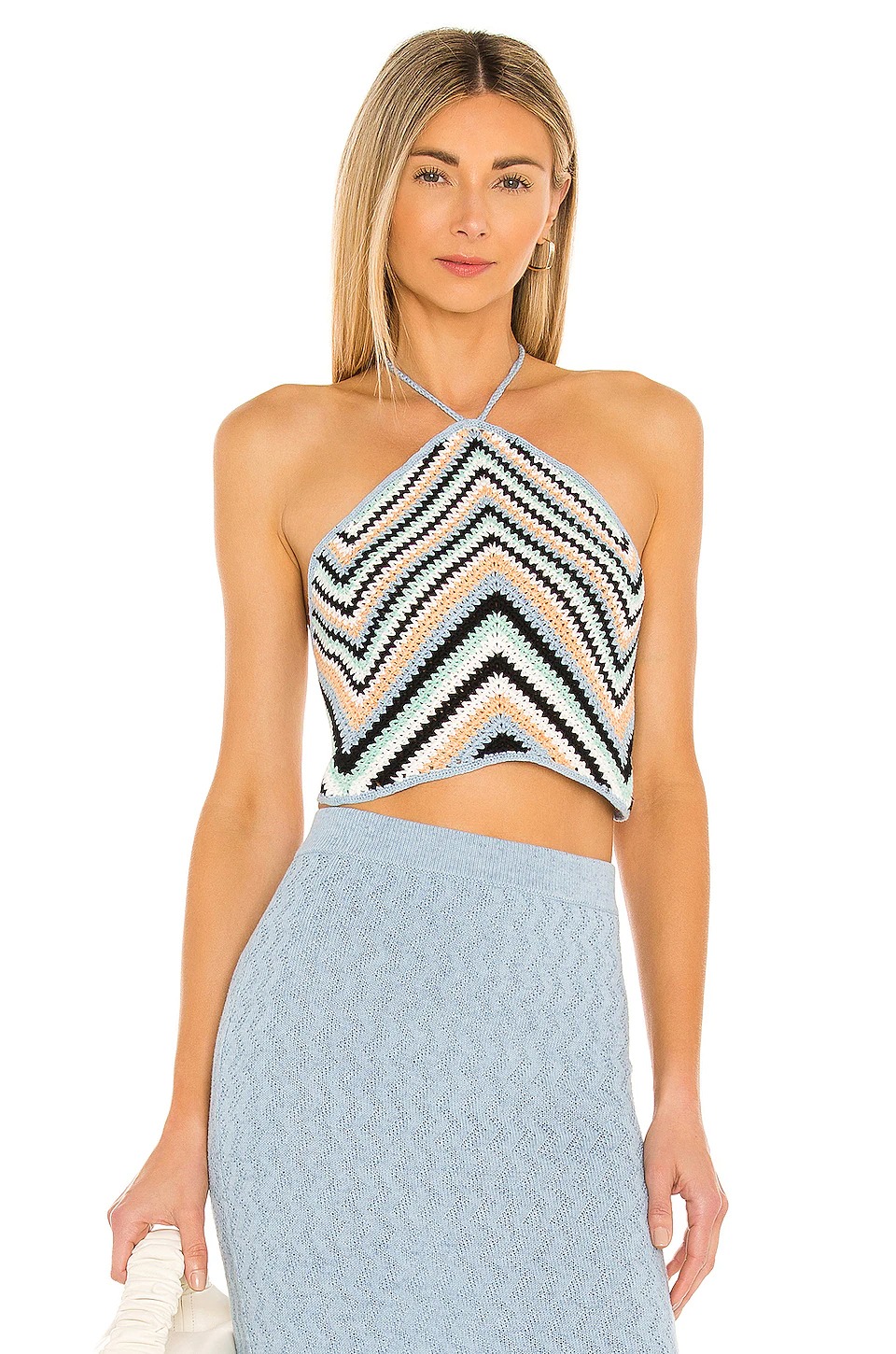 Victor Glemaud Halter Top ($360)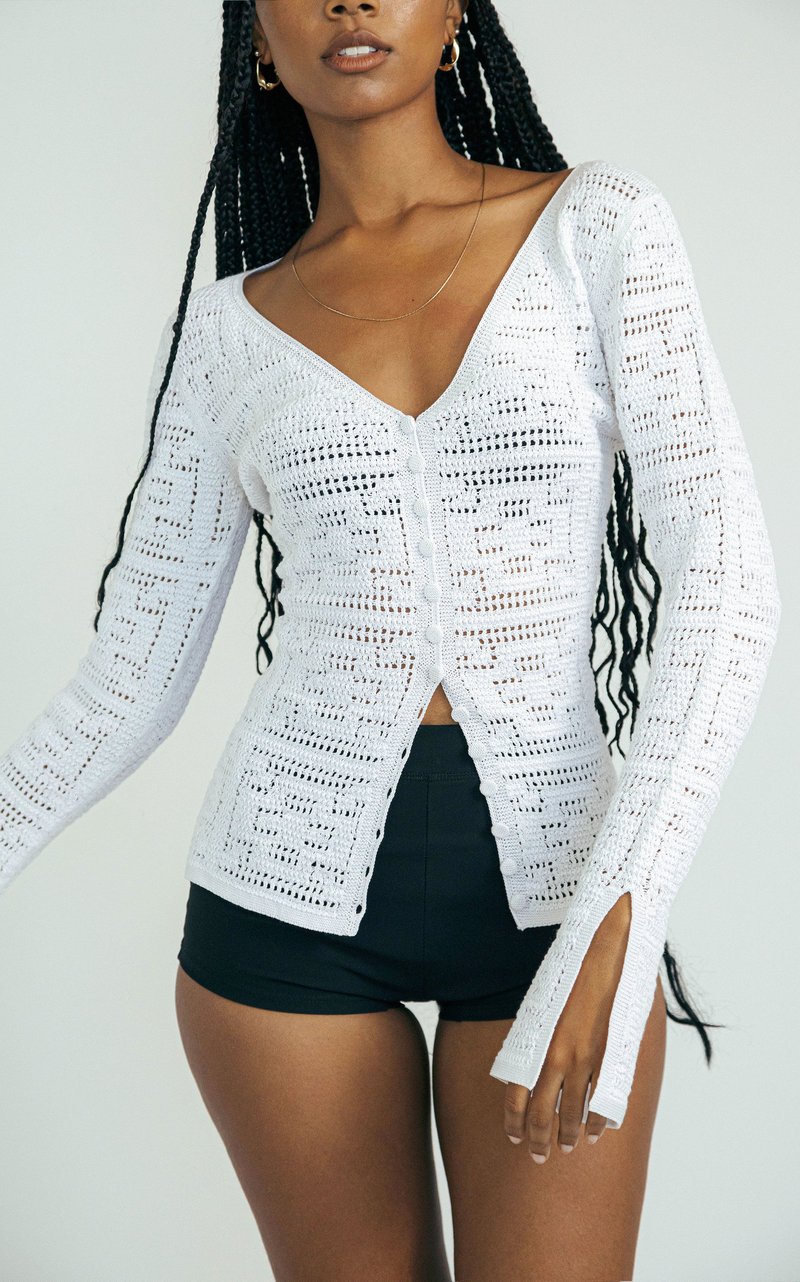 Ciao Lucia Palma Crochet Sweater ($525)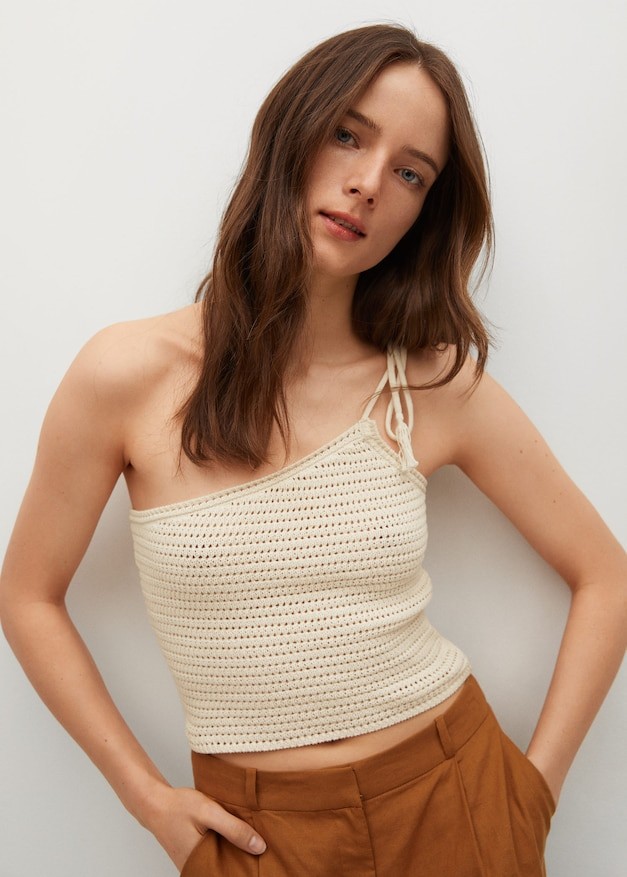 Mango Openwork knit cotton top ($39.99)
3. Check Bikinis
Time to revamp your beachwear wardrobe with checked bikinis that have gorgeous written all over them. The vintage aesthetic and elegance of these bikinis pieces will let you be the sartorial focal element of upcoming pool parties.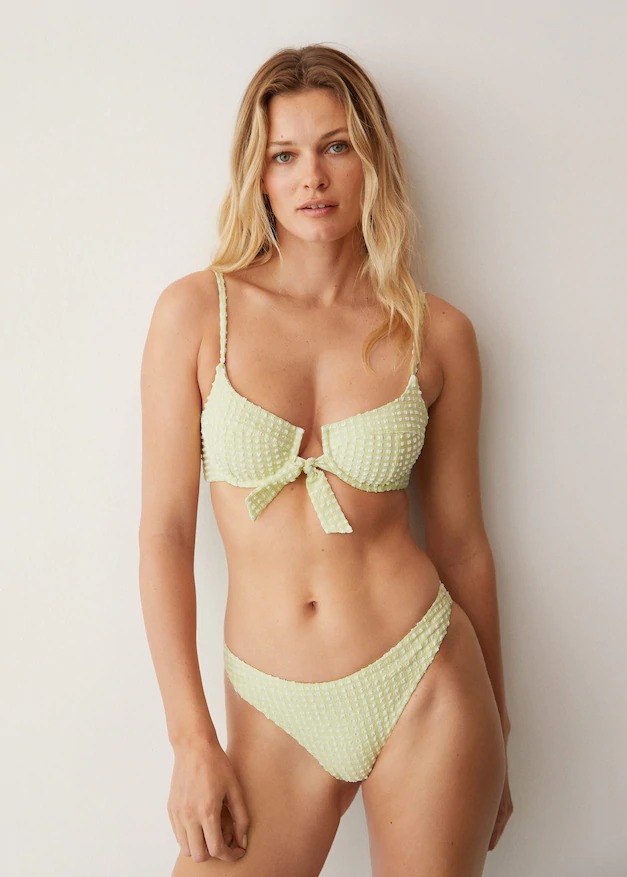 Mango Check bikini top ($39.99)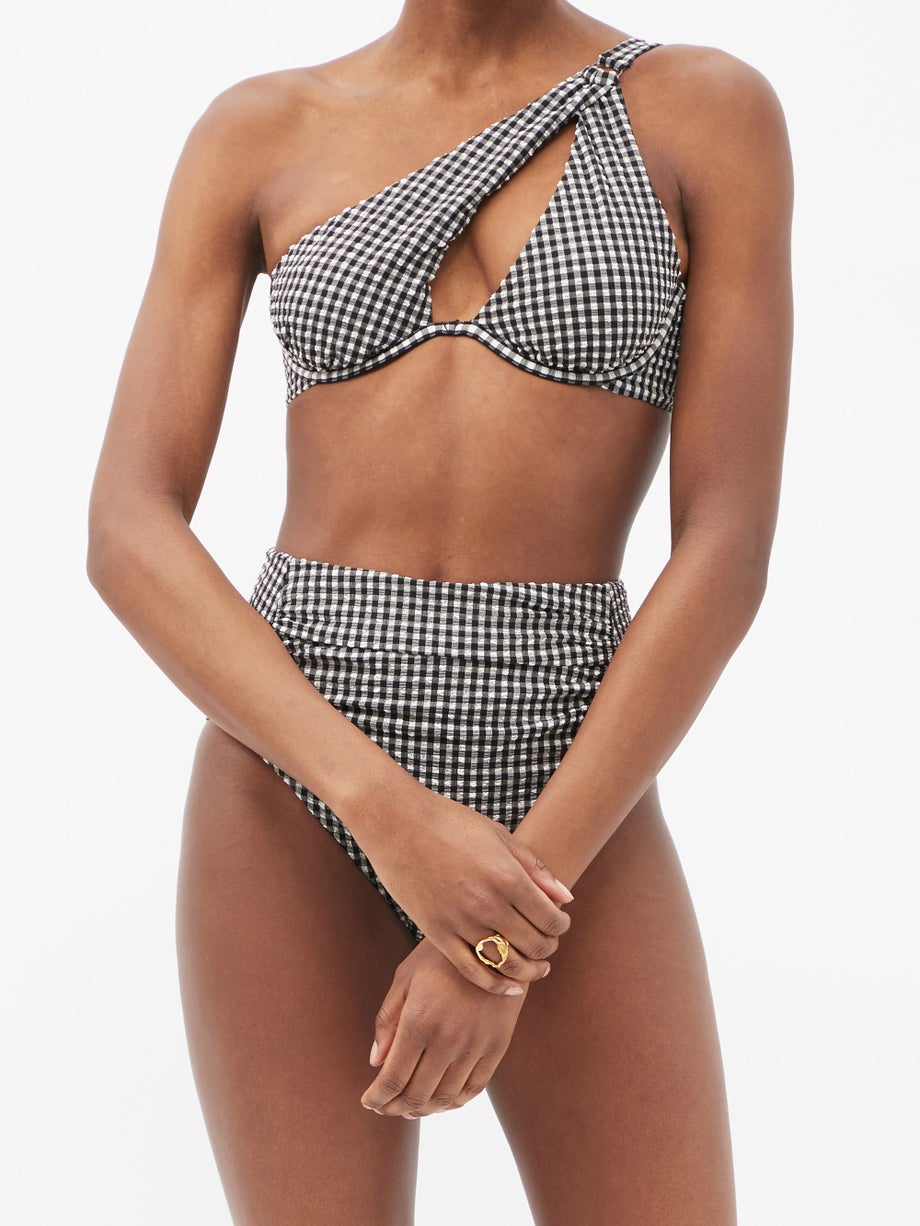 Self-Portrait One-shoulder underwired gingham bikini top ($145)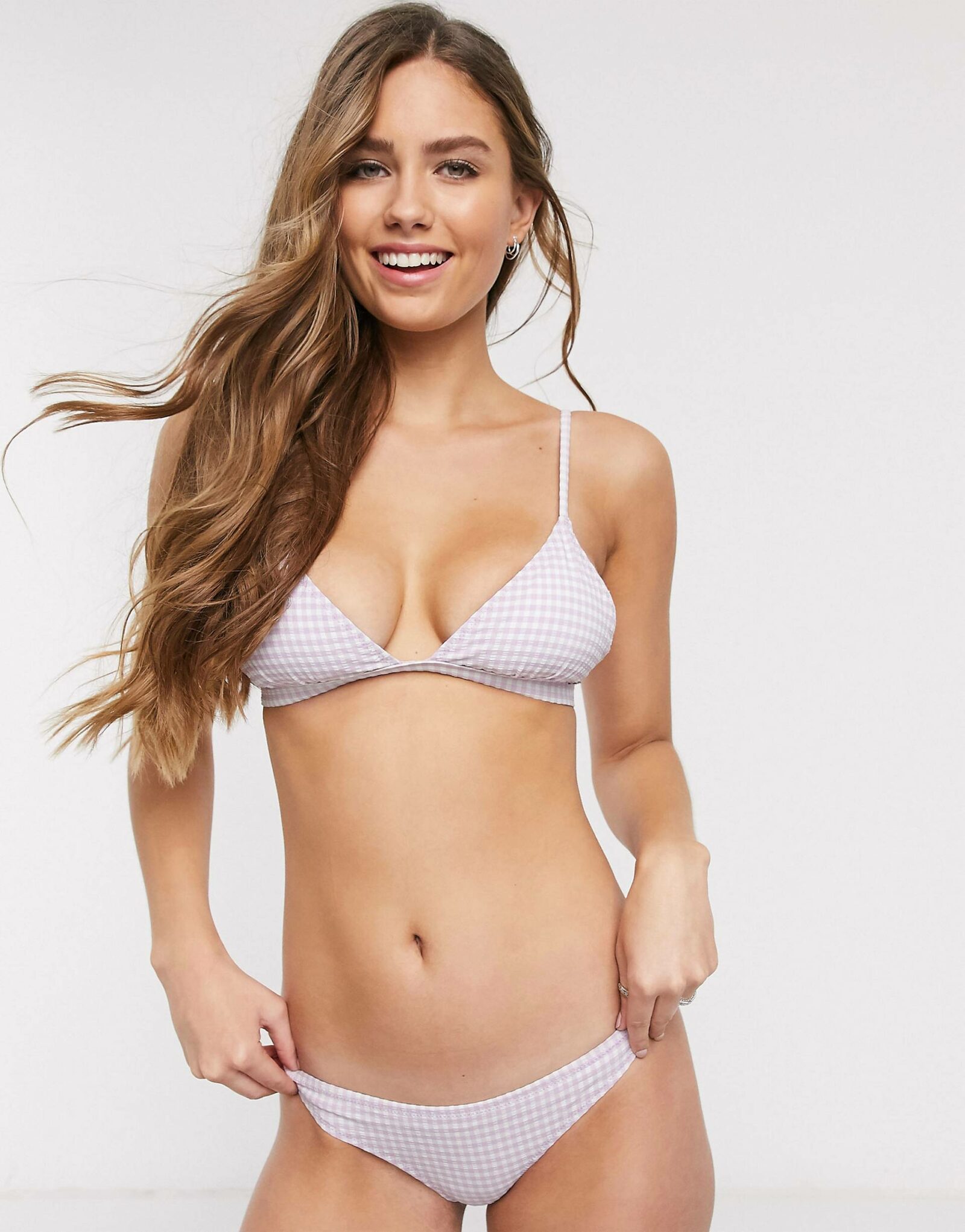 Asos Pull & Bear bikini top ($21) $13.40
4. Top-Skirt Set
No matter what year it'll be, top and skirt sets are always going to be trendy enough. The feminine charm of these sets will transform the entire essence of your personality.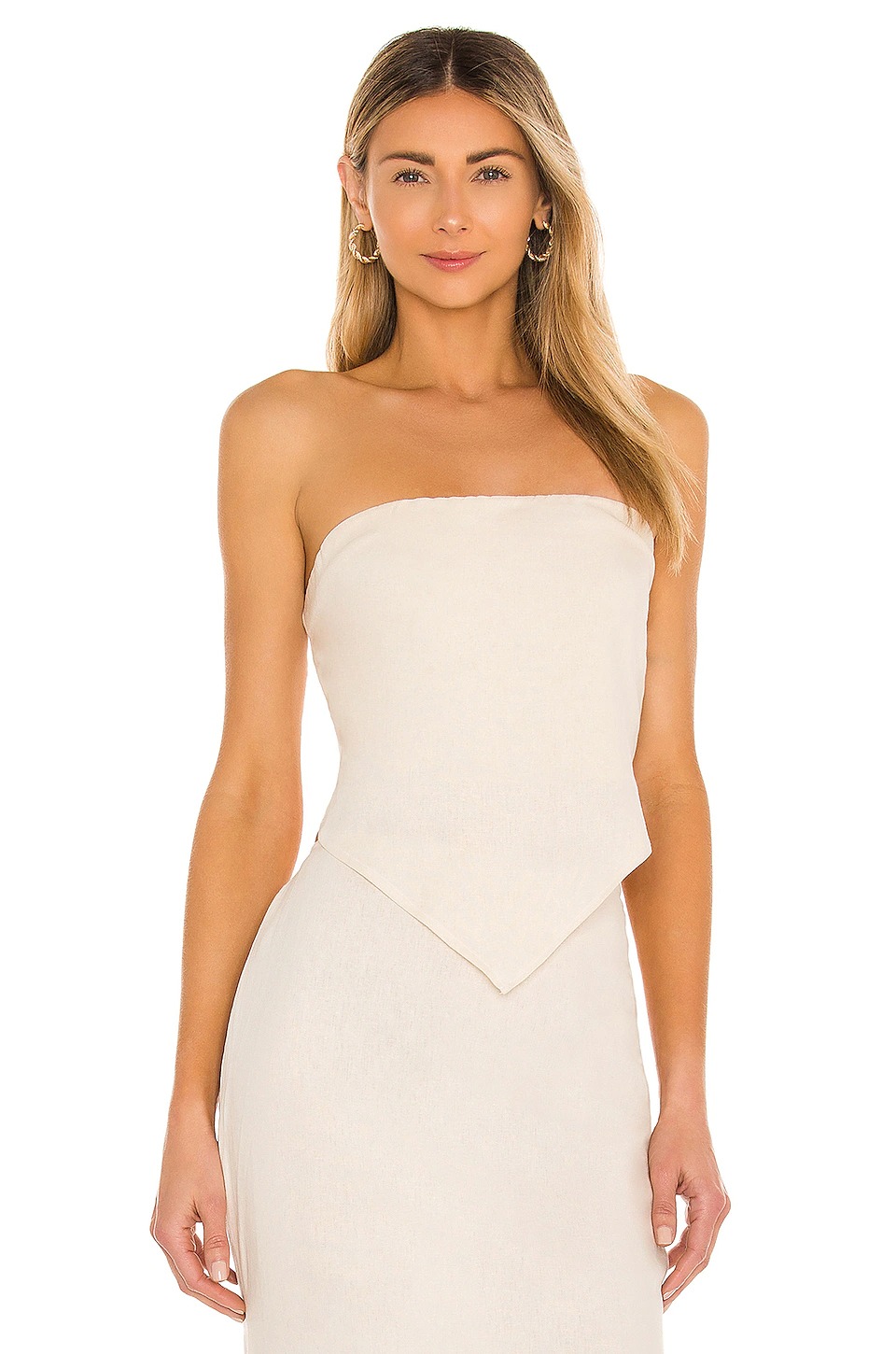 Just BEE Queen Courtney Top ($175)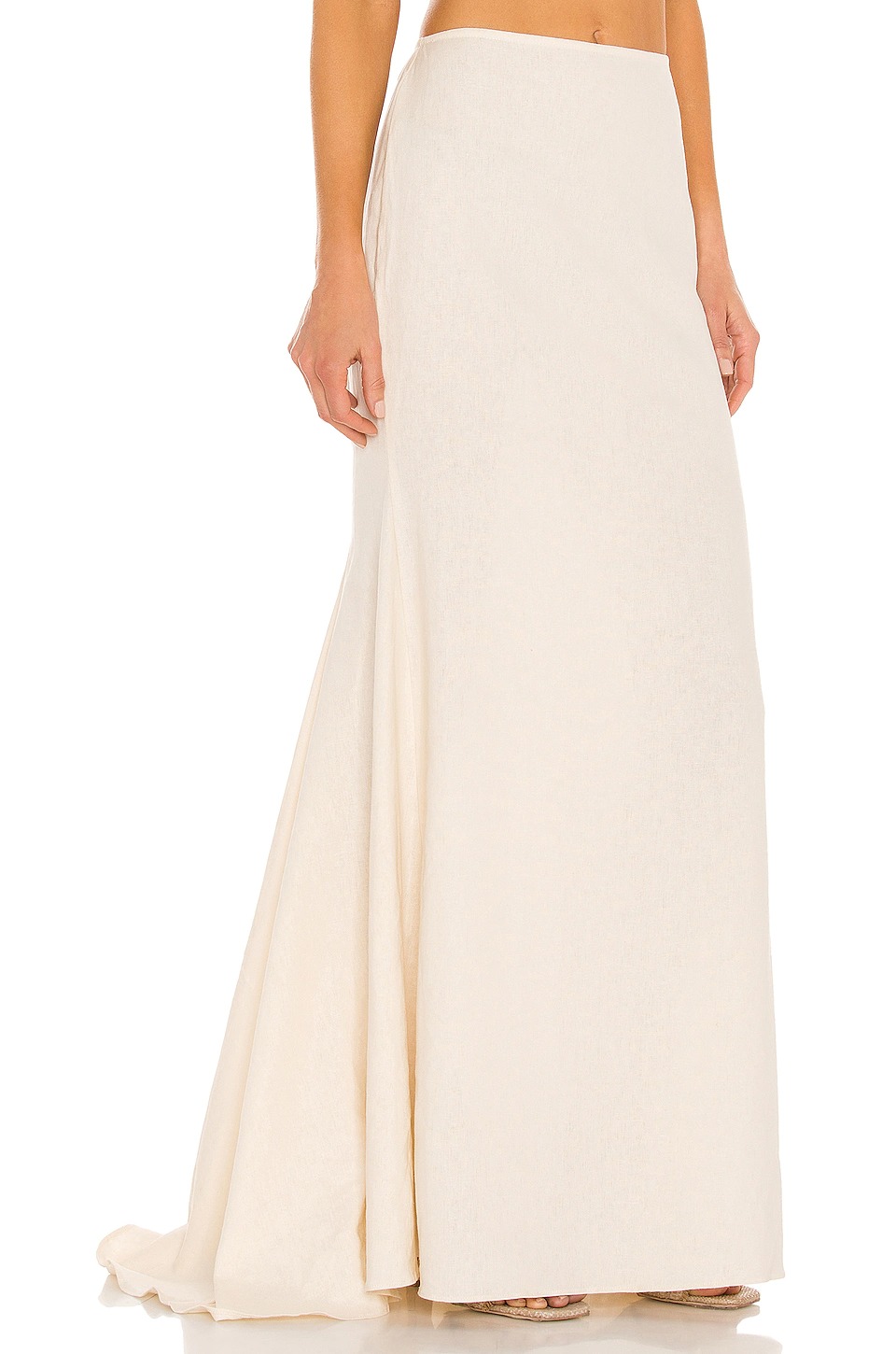 Just BEE Queen Carina Maxi Skirt ($425)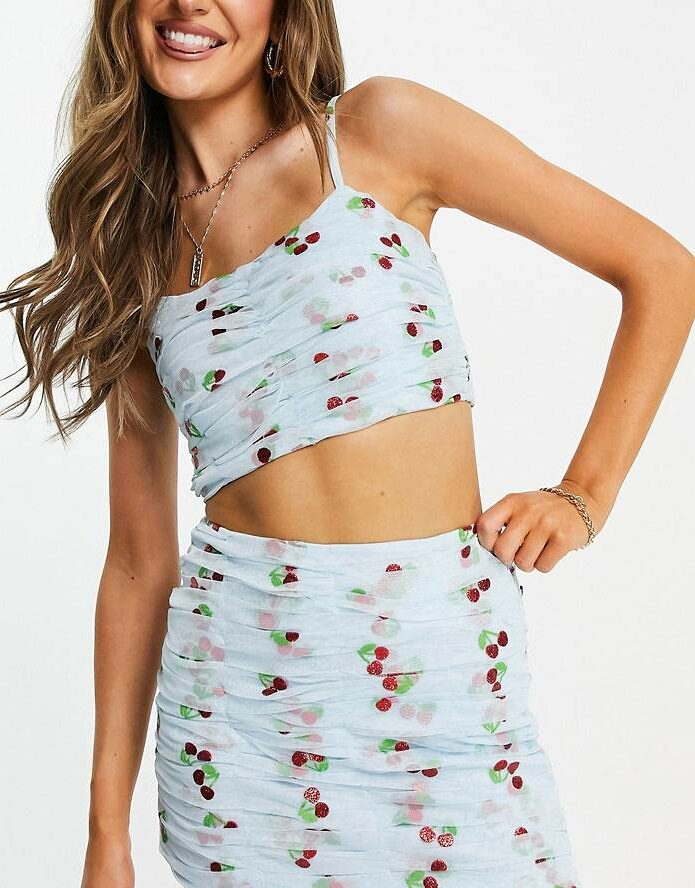 Asos Lace & Beads exclusive ruched glitter cherry ($99)
5. Fishnet Totes
Started from the runway and now dominating the street style fashion, fishnet totes have come a long way now. They are quirky yet cute, and you will never be fed up with them.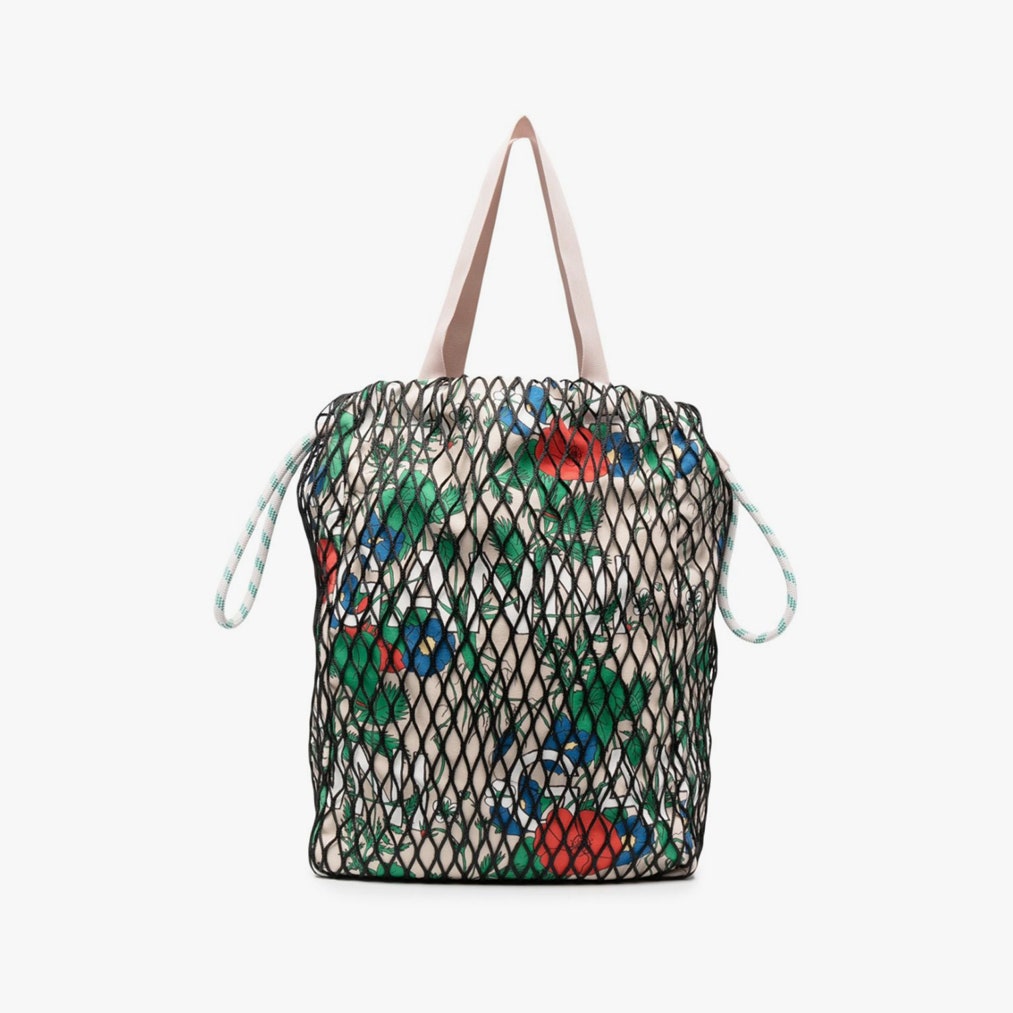 Ganni large fishnet tote bag ($310)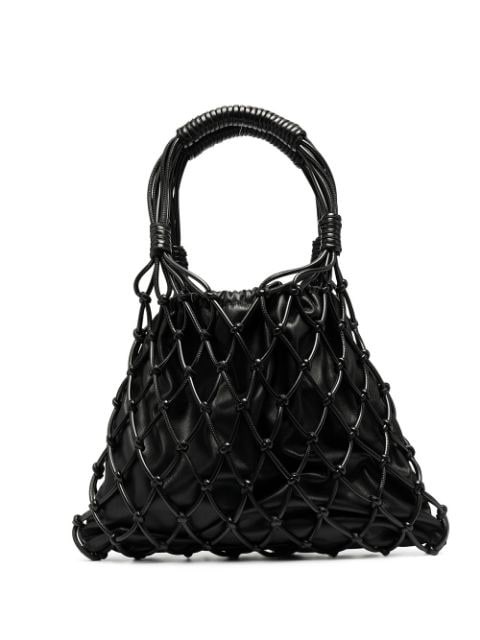 Nanushka Naiya net tote bag ($626) $438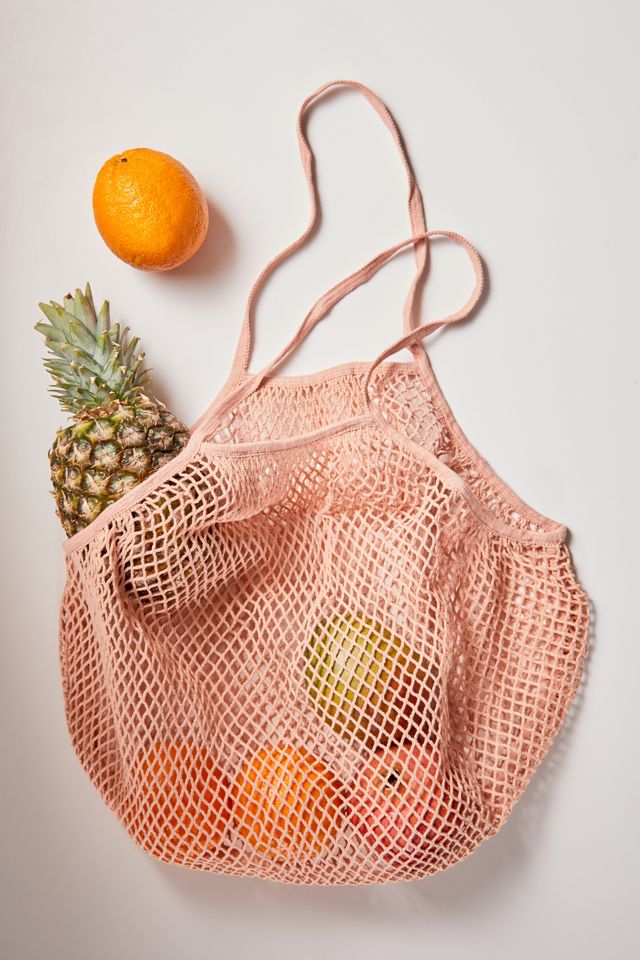 UO To-Go Market Bag ($12)
6. Square Toed Sandals
Talk about the chicest sandals of all time, and square-toed ones will top the list. Here we have the best picks for you that will work with almost every outfit of yours.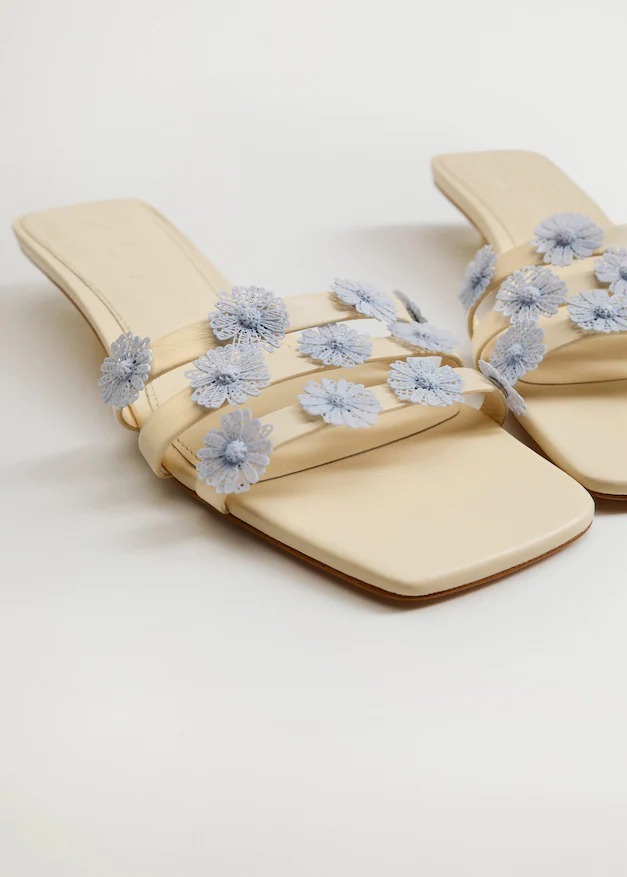 Mango Heeled leather sandals with straps ($199.99)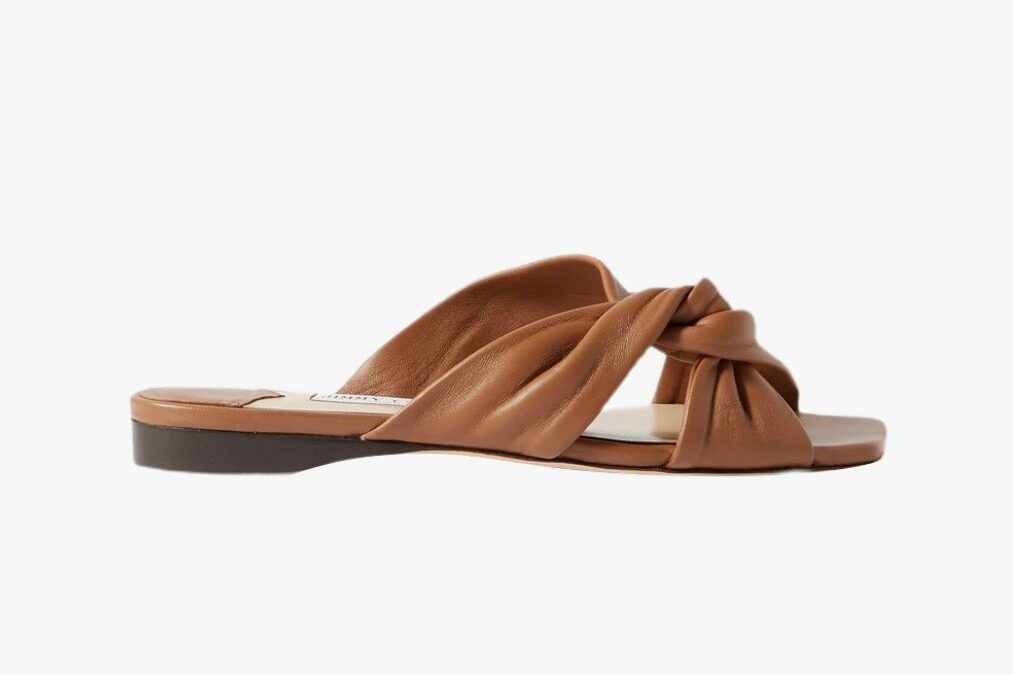 Jimmy Choo Narisa knotted leather sandals ($425)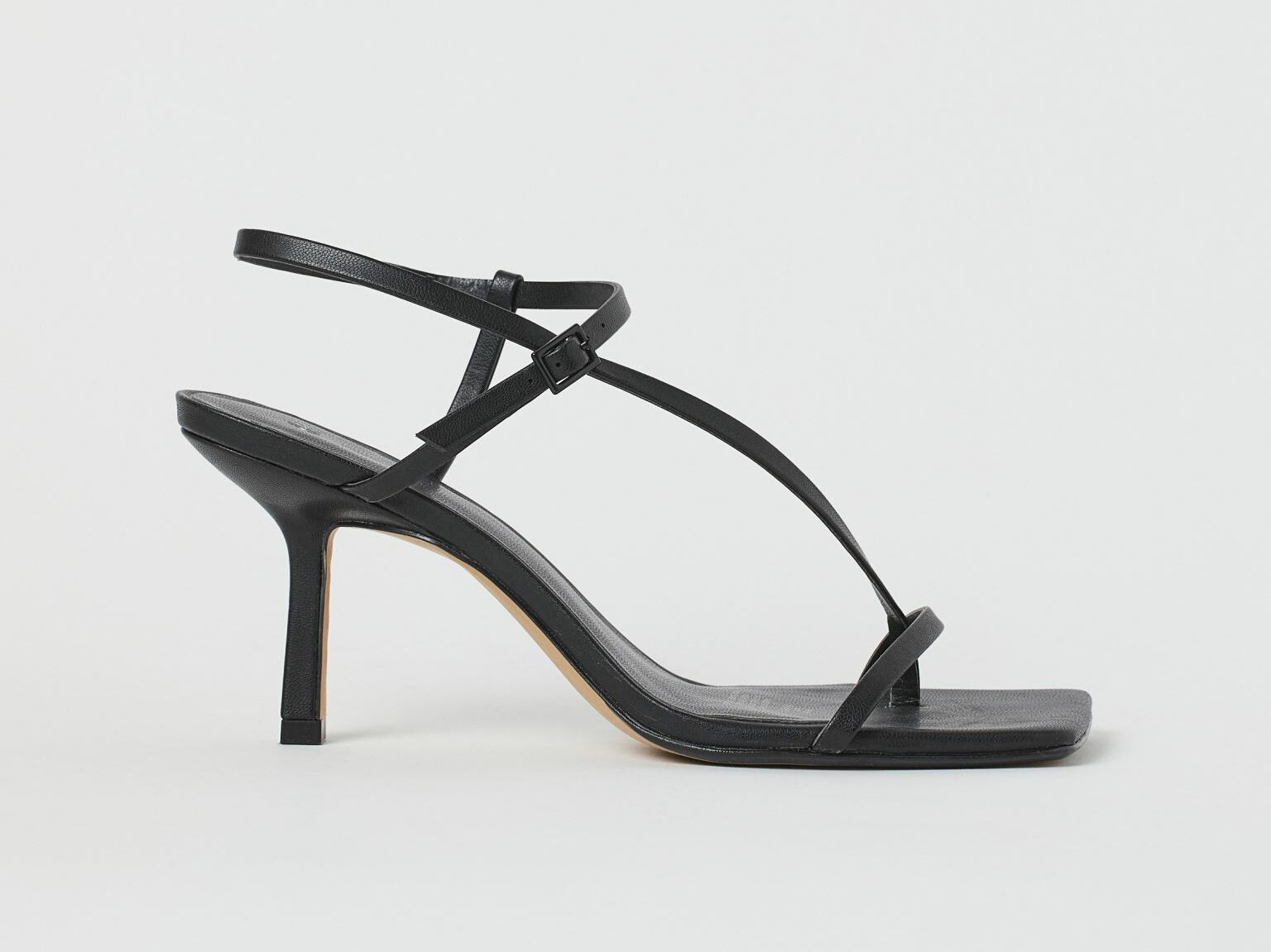 H&M Square-toe Sandals ($29.99)
7. Adorable Bucket Hats
Be the quirky fashionista that you've always wanted to be by wearing these adorable knit bucket hats. The soft fabric and colorful knitting will amp up the wow factor of your look in no time!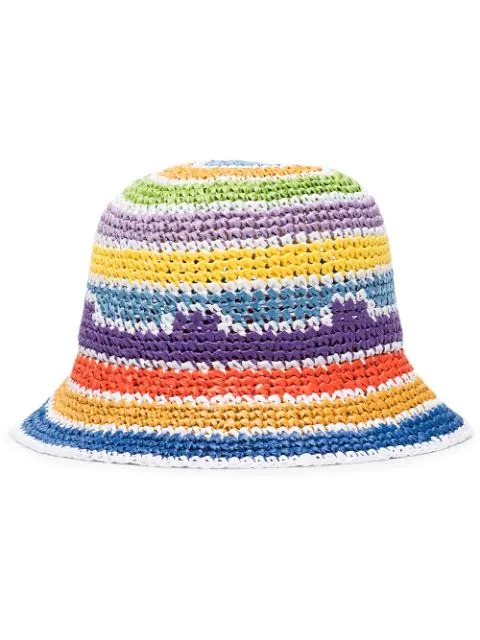 Missoni logo plaque woven bucket hat ($756)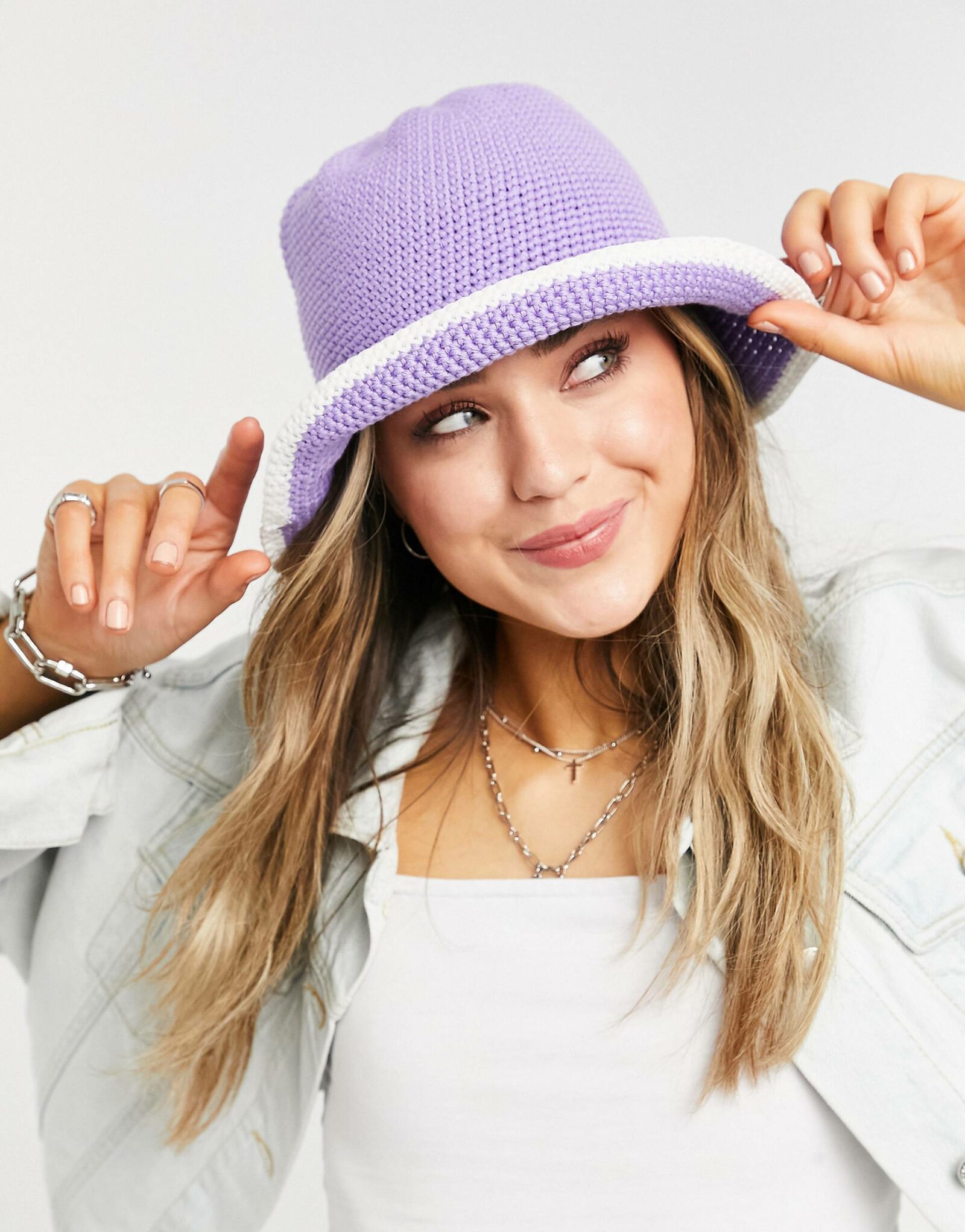 Asos crochet knit bucket hat ($17.50) $10.50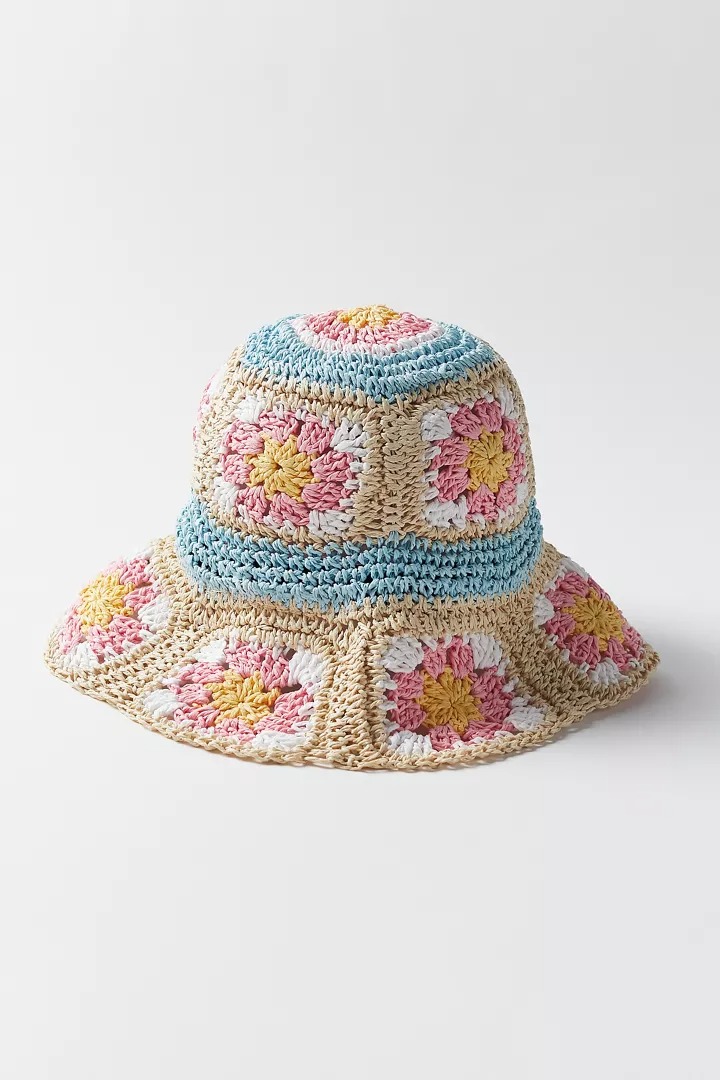 Urban Outfitters Kora Crochet Bucket Hat ($26) $14.99
Up Next: 7 shoe styles that are gaining momentum this season