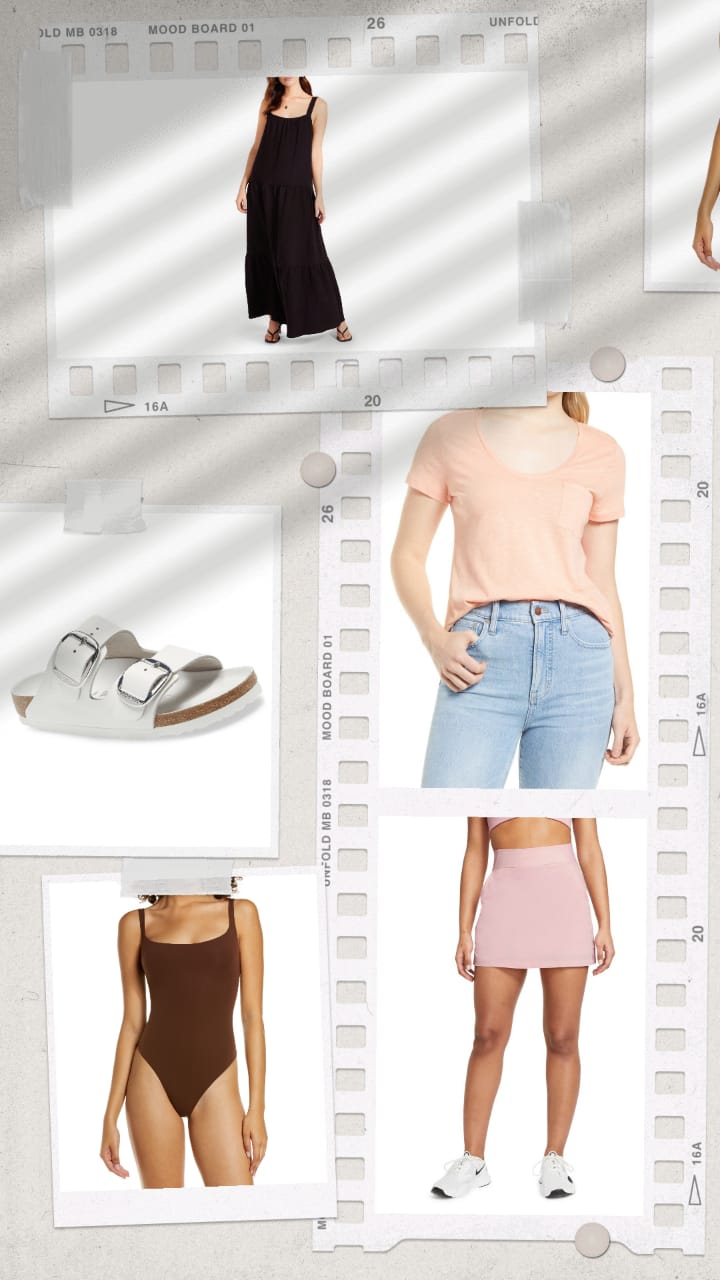 Now that we are well into spring and the summer will be here within the blink of an eye, it's logical that you put away all the winter gears and make some space for the hot weather-appropriate clothing. Also, if you're someone who needs help to declutter last year's outdated clothing items, you are at the right place. Here are the chicest 21 fashion items from Nordstrom that are ultra-modish and are flying off the shelves. A seasonal wardrobe revamp is mandatory for every fashion enthusiast, so what are you waiting for? Create cute spring & summer outfits with these 21 chic fashion finds from Nordstrom & H&M.
The fashion items that are listed below will give your fashion obsession a new boost. Be it a swirl-worthy dress or an adorable romper; all these chic finds are one-of-a-kind. Now keep scrolling for all the cute fashion finds that are waiting ahead.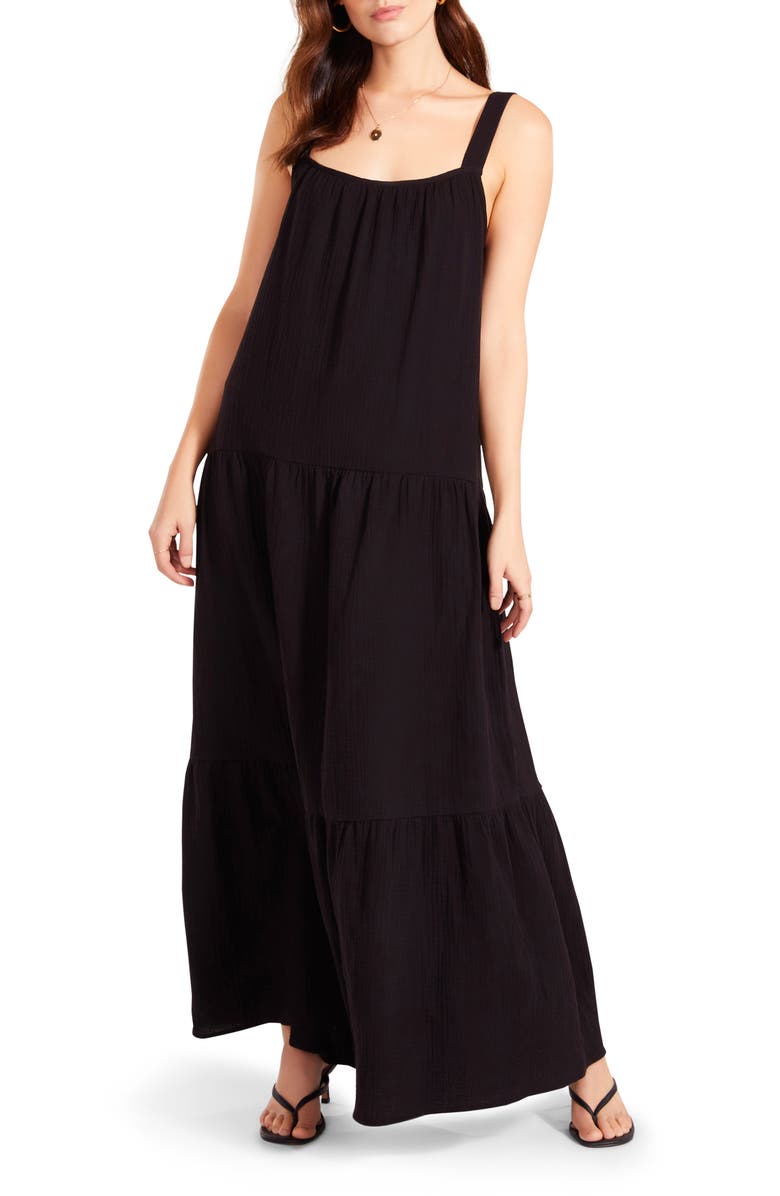 BB Dakota by Steve Maden Arianna Sleeveless Tiered Cotton Maxi Dress ($39)
Swirl and twirl around like a real fashionista in this classy maxi dress. Cut from soft cotton, this dress offers an easy-going silhouette. The deep neck and breezy fit will perk you up.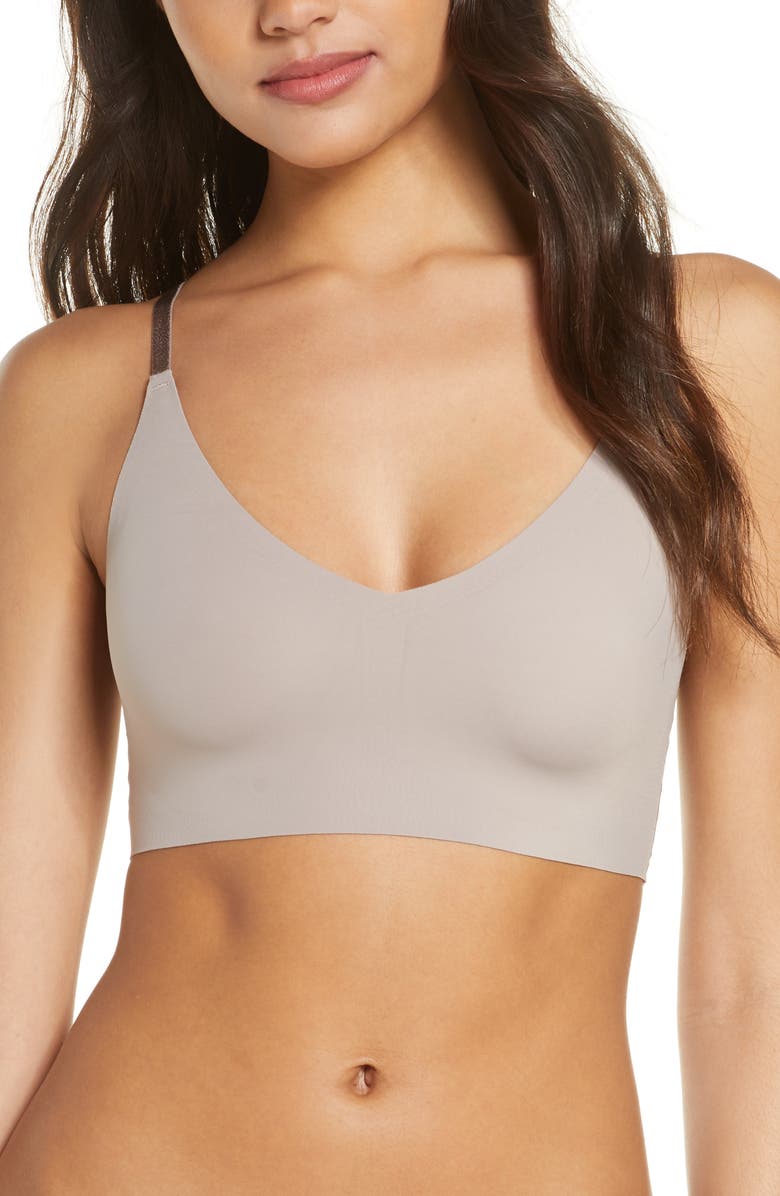 True & Co. True Body Triangle Convertible Strap Bralette ($44)
This bralette has 'wow' written all over it. The subtle greyish hue and body-accentuating fit of this bralette make it so unmissable.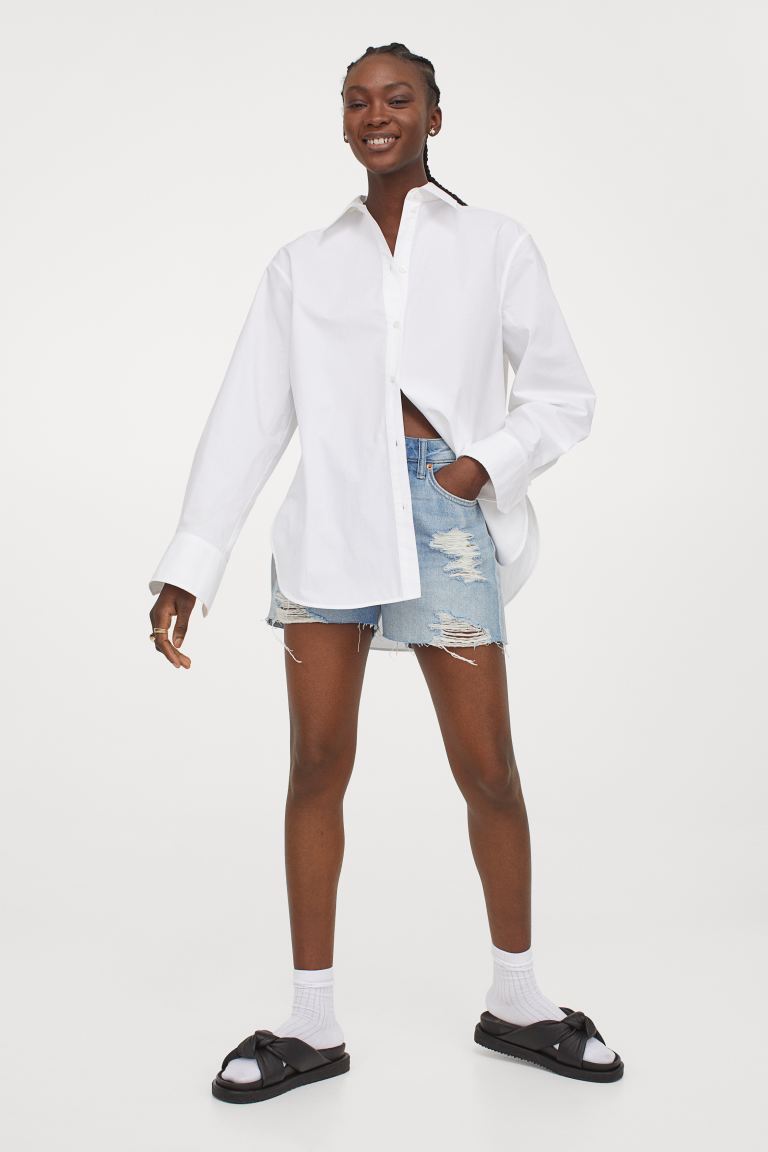 H&M Boyfriend High Waist Shorts ($24.99)
Bum denim shorts are leaving the fashion world because high-waist Bermuda shorts are here to replace them. The effortlessly cool silhouette makes it perfect for casual outings.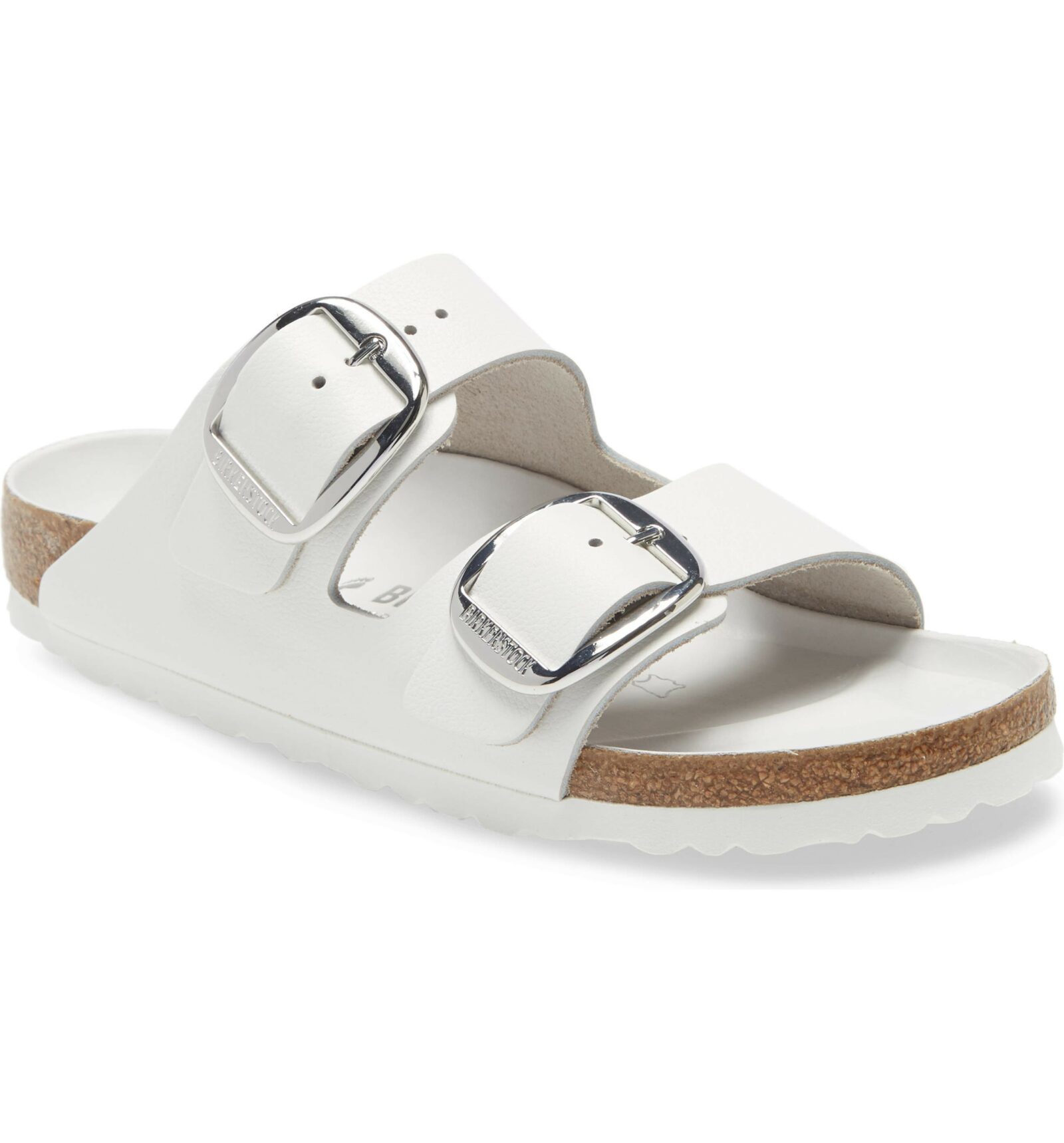 Birkenstock Arizona Hex Slide Sandal ($149.95)
Go out in full swing and comfort with these sandals. Two strap sandals are having a huge moment these days, and now is the perfect time to add this pair to your cart. This summer must-have will give your outfit an instant boost.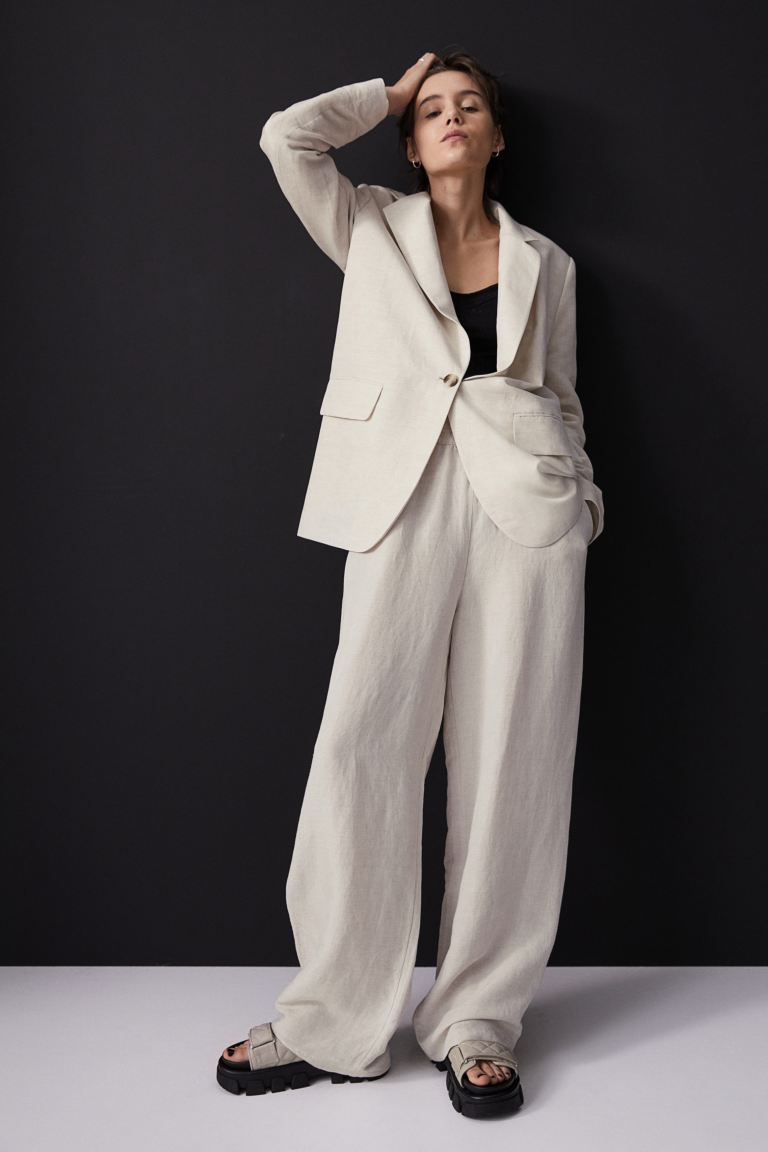 H&M Oversized Linen-blend Jacket ($49.99)  
Embrace your inner boss lady with utmost confidence and style by wearing this linen-blend blazer. The slouchy fit and pearl white color of this blazer will give your wardrobe an edgy spin!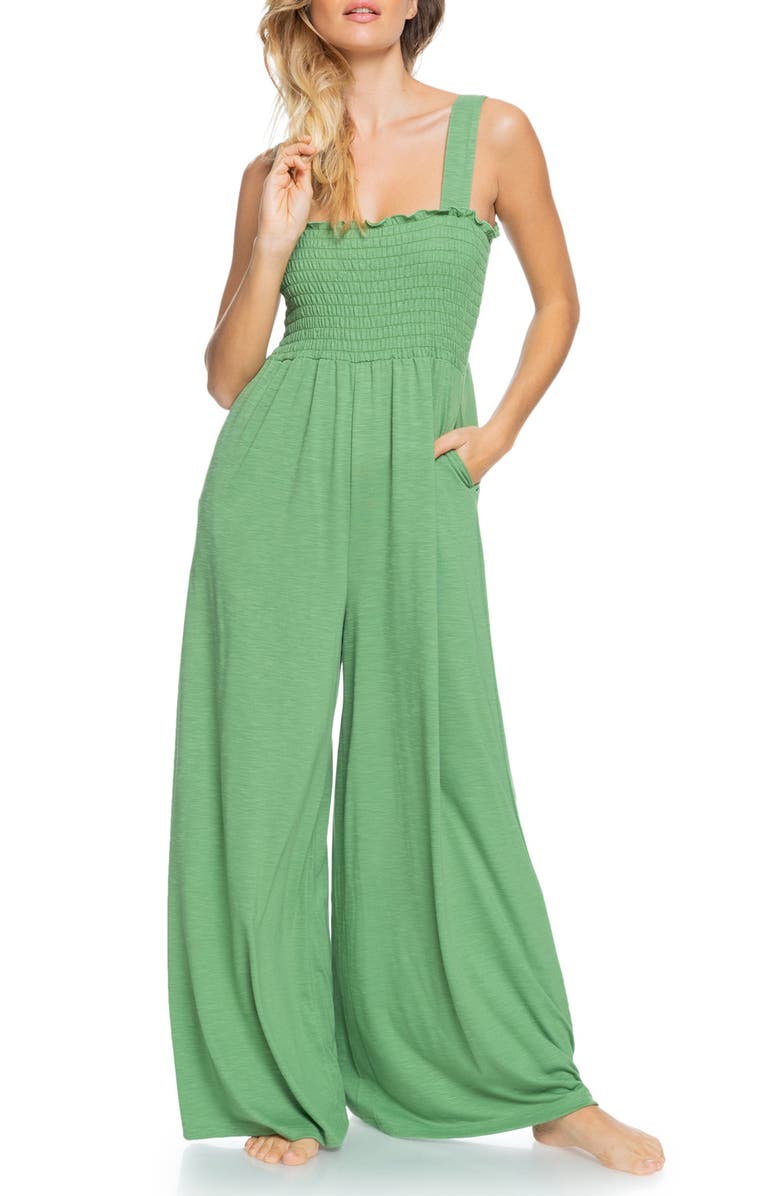 Roxy Just Passing By Wide Leg Slub Jersey Jumpsuit ($55)
Here's a gorgeous jumpsuit that will help you elevate the fashion values of your look. The flowy silhouette and smocked detailing of this jumpsuit is truly the best sartorial fashion deal.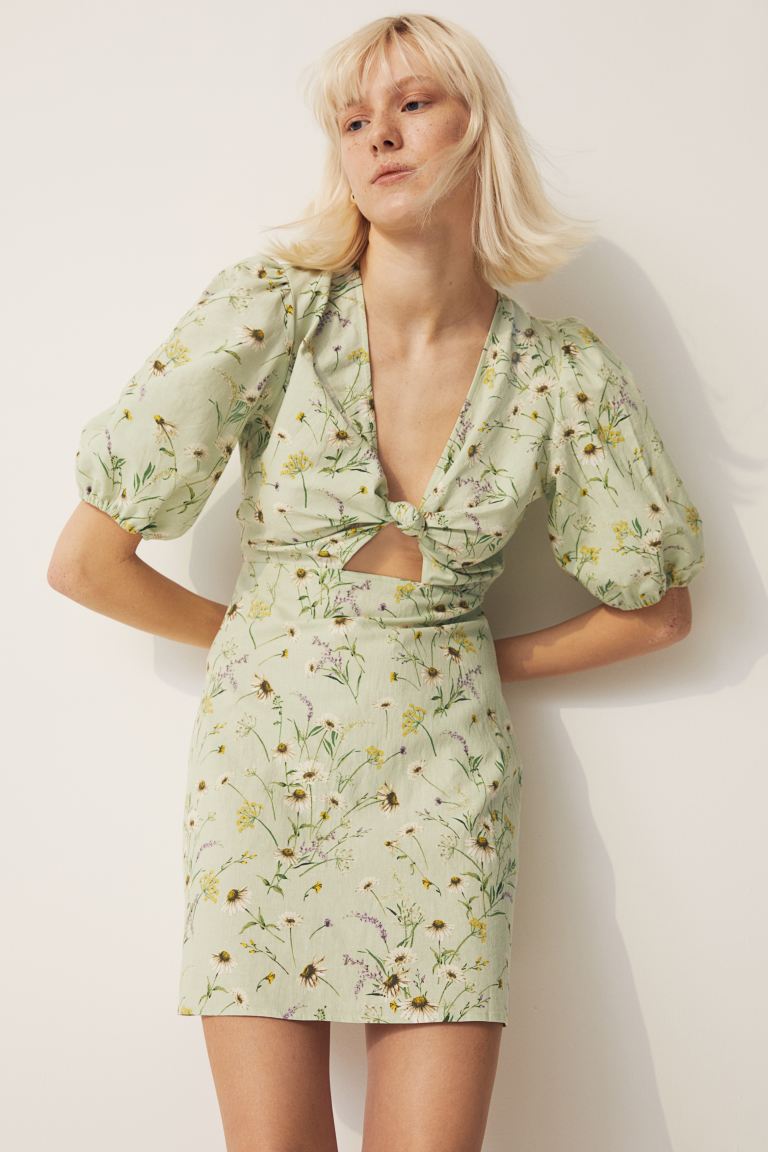 H&M Linen-blend Dress ($29.99)
This linen-blend dress is so adorable that you'll obsessed with it the moment you look at it. The pastel pista hue and dainty floral print of this dress will infuse an ultra-cute twist to your look.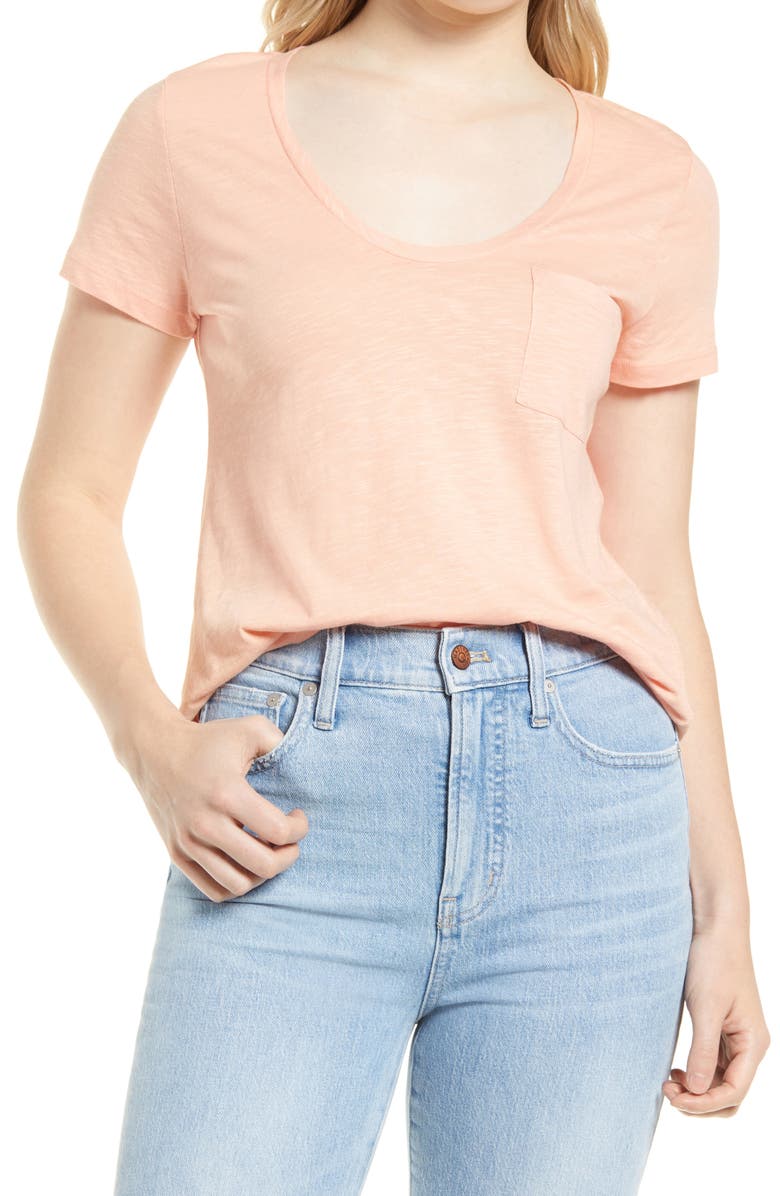 Caslon Rounded V-Neck T-Shirt ($19)
This cute rounded V-neck t-shirt will make dressing so much fun and easy. The peachy pinkish hue and feather-soft fabric of the tee will keep you cozy and stylish at the same time.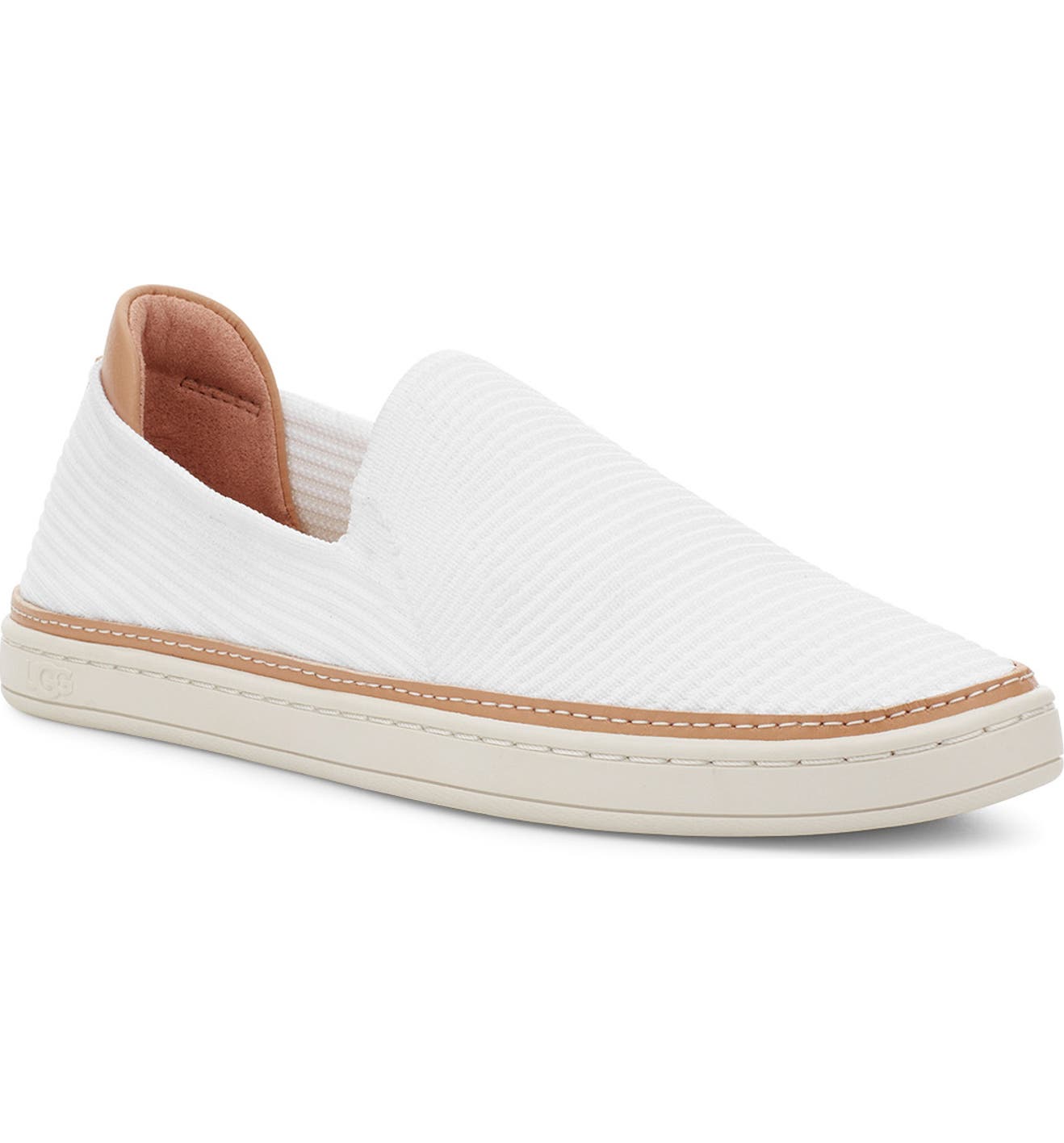 UGG Sammy Slip-On Sneaker ($109.95)
This slip-on sneaker is going to be the new core staple of your closet. Its versatile look and classy design will go perfectly with every outfit for every occasion.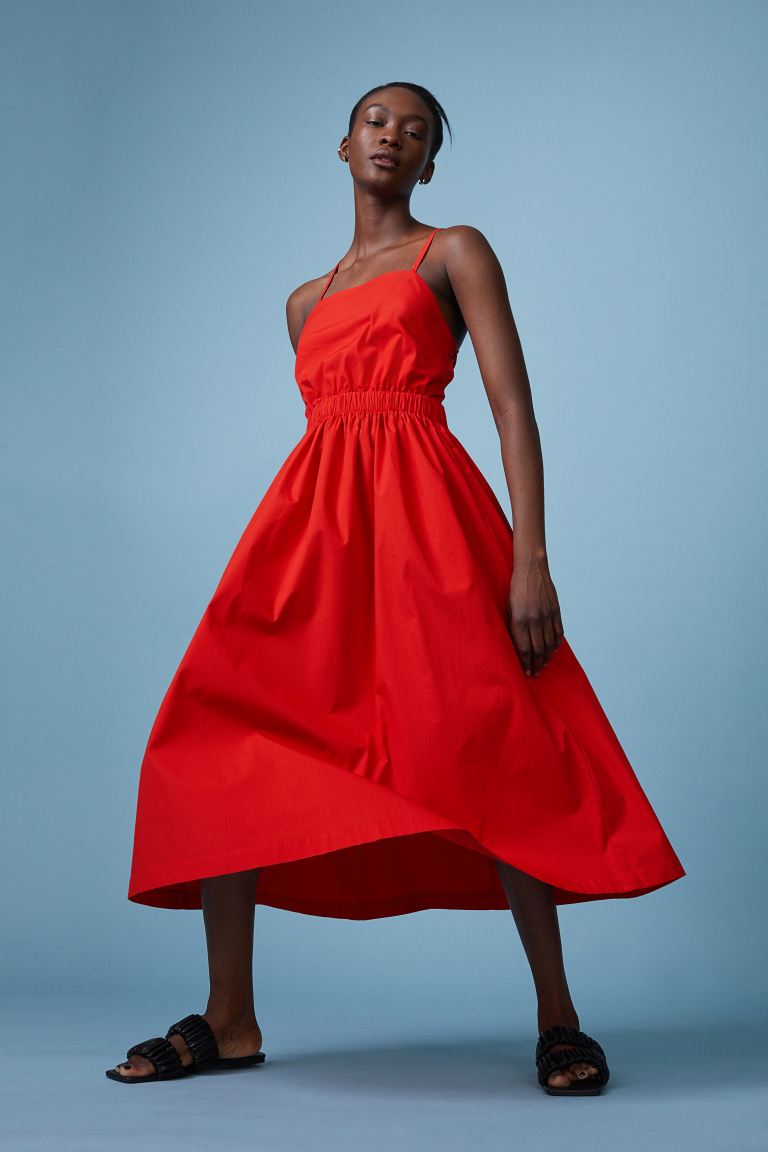 H&M Back-laced Dress ($34.99)
Be the prime contender of the fashion game by opting for this red dress. The back-laced design and breezy fit of the dress will get you an endless number of compliments.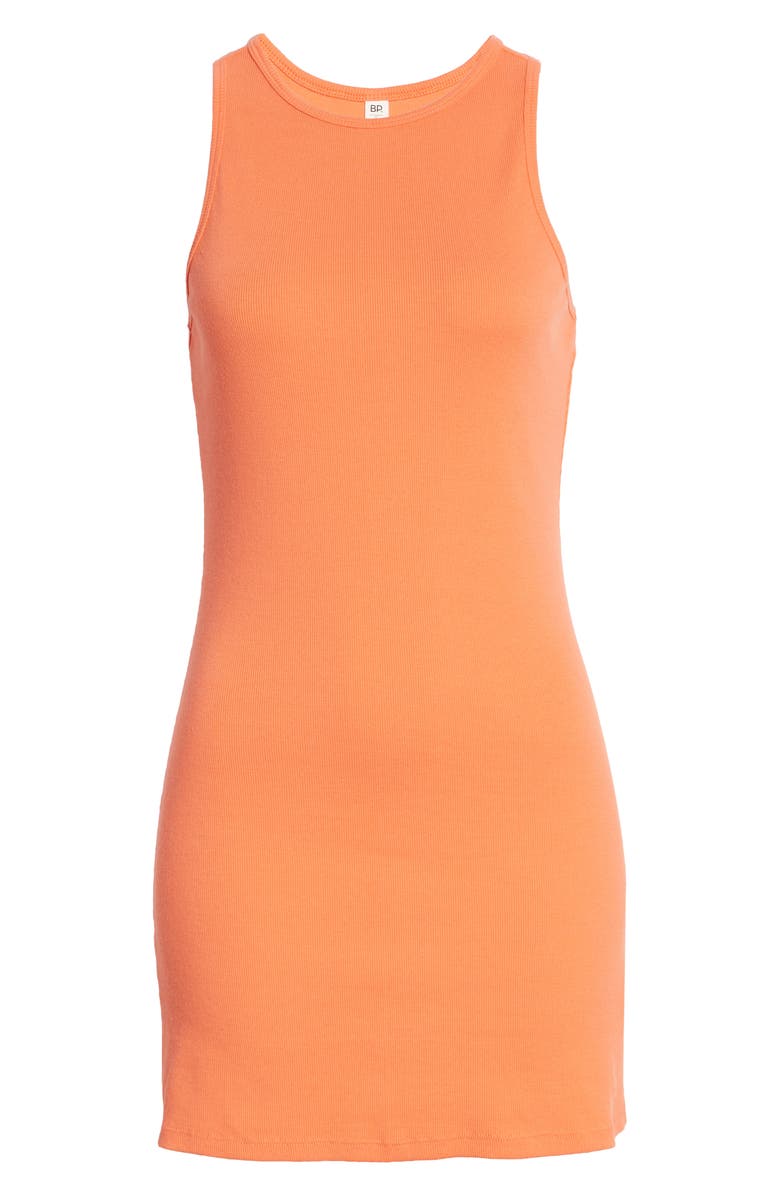 BP. Sleeveless Rib Dress ($25)
This your chance to flaunt your figure in this ribbed dress. The figure-hugging fit and flattering silhouette of this peach-colored dress will pull your outfit to perfection.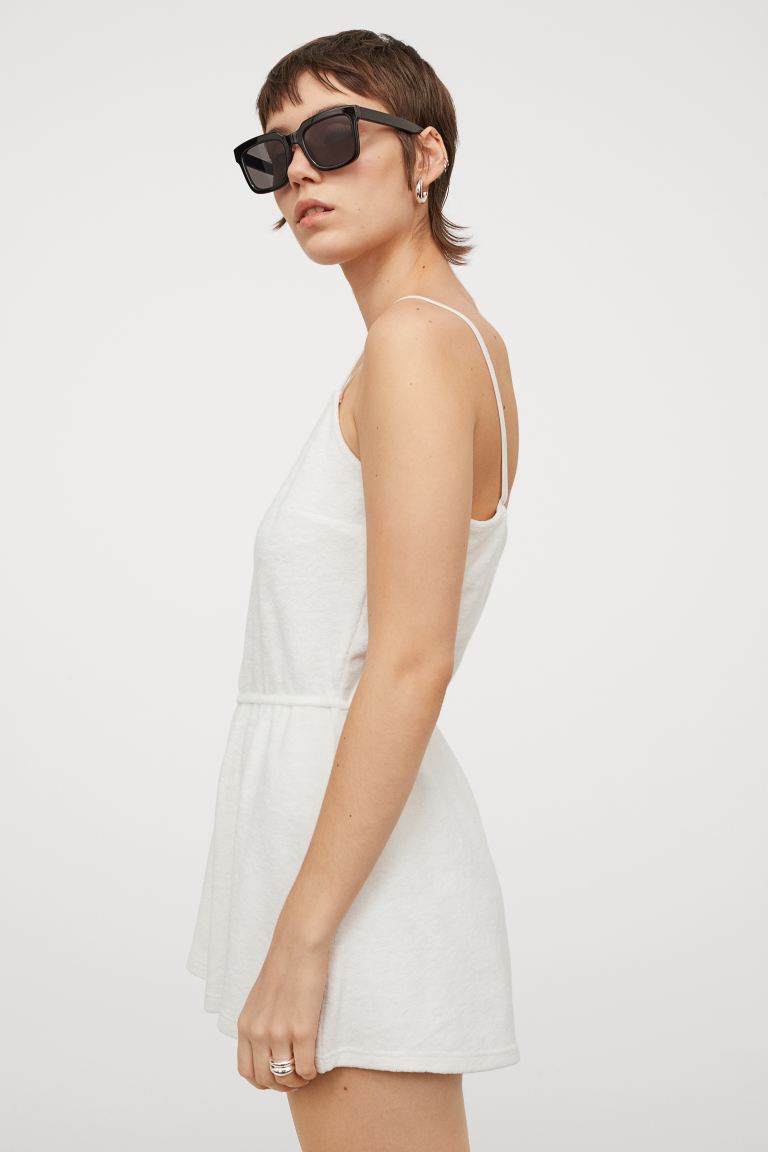 H&M Romper ($17.99) 
Get ready to turn the heads of fashion enthusiasts around you in this cutesy romper. The relaxed look and playfully cute design of this romper are perfect for peak summer days.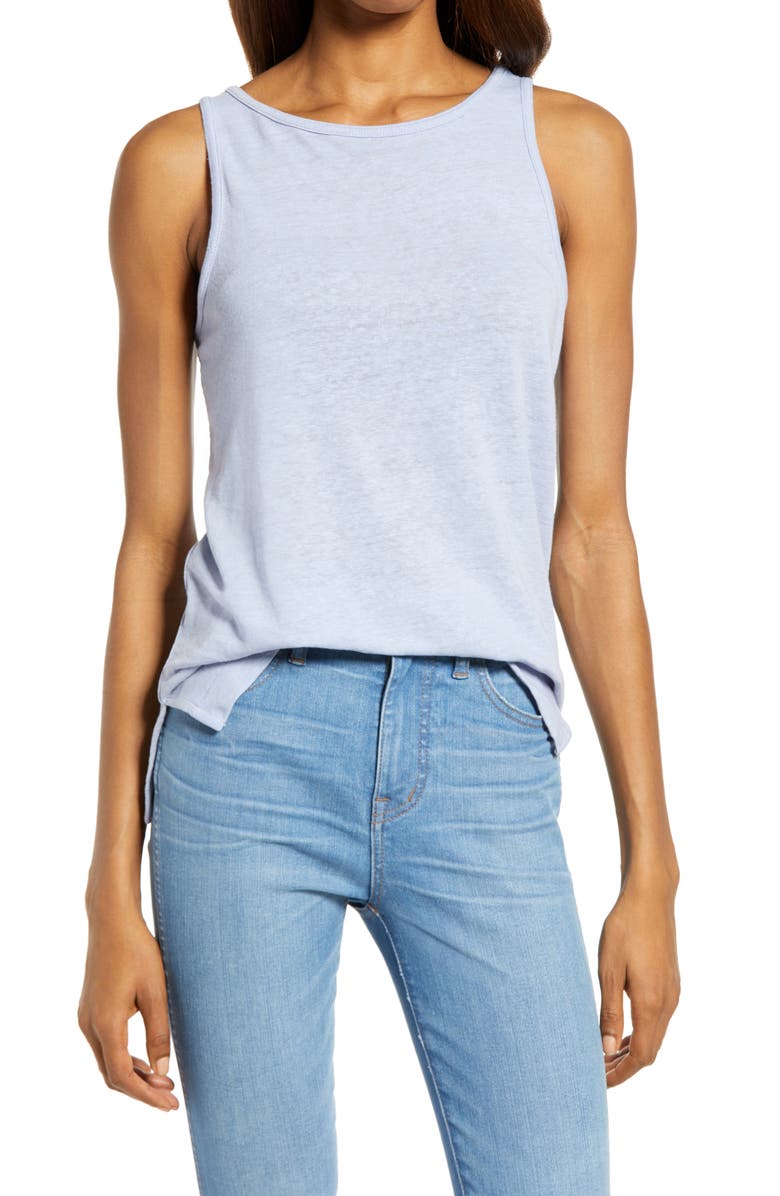 Madewell Modern Linen Blend Tank ($39.50)
From lounging around to hitting the gym to dressing up for casual outings, you can always count on this linen-blend tank top. The greyish-blue hue and soft fabric of this tank make it worth every penny.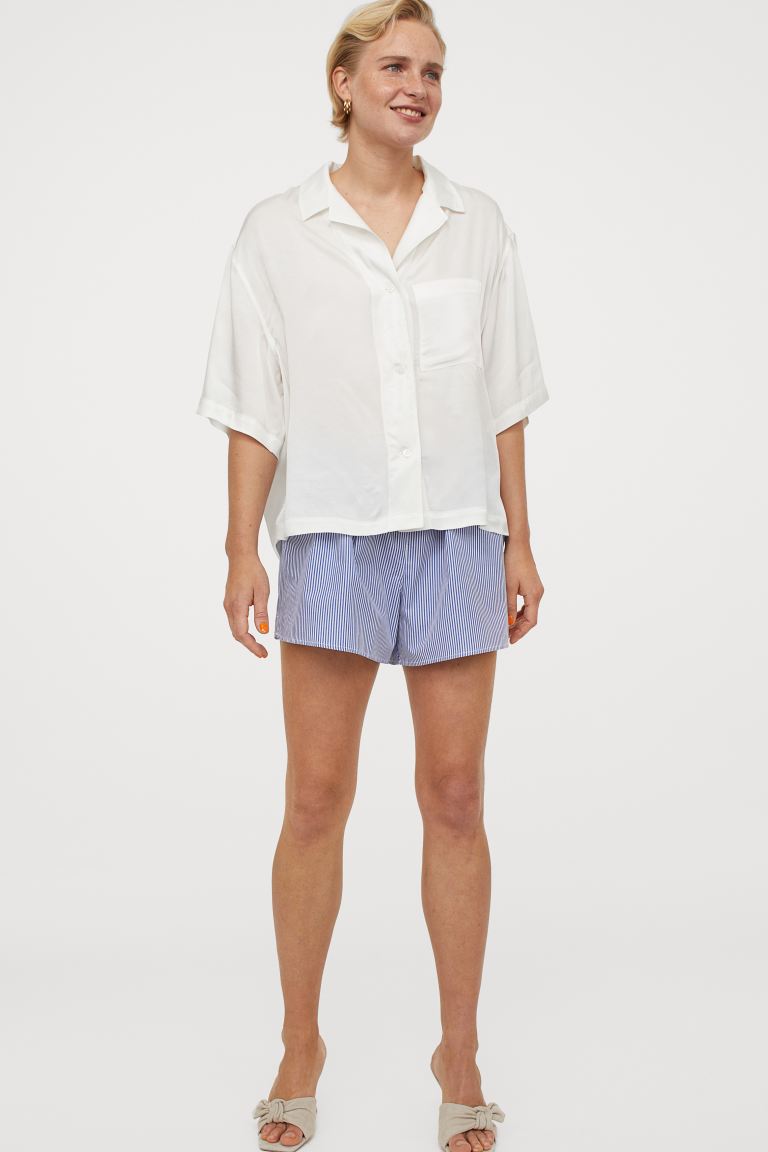 H&M Voluminous Resort Shirt ($19.99)
This voluminous shirt is here to sort all your fashion woes. Be it for your office or off-duty plans, this oversized cropped shirt with dropped shoulders will satiate your fashion obsession.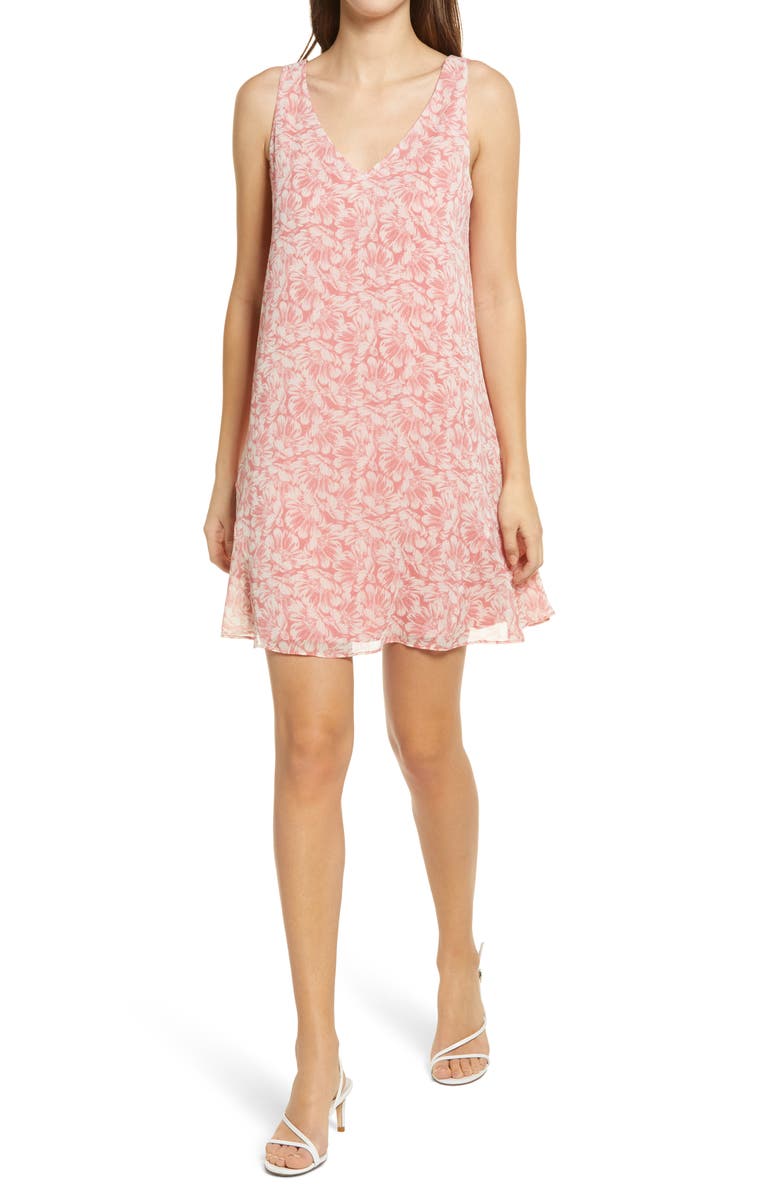 Charles Henry Floral Tank Dress ($59)
This floral dress is full of feminine details, be it the pink floral print or the flowy silhouette. The breathable fabric of the dress and its classy design will look best paired with flat slide-in sandals and a basket bag.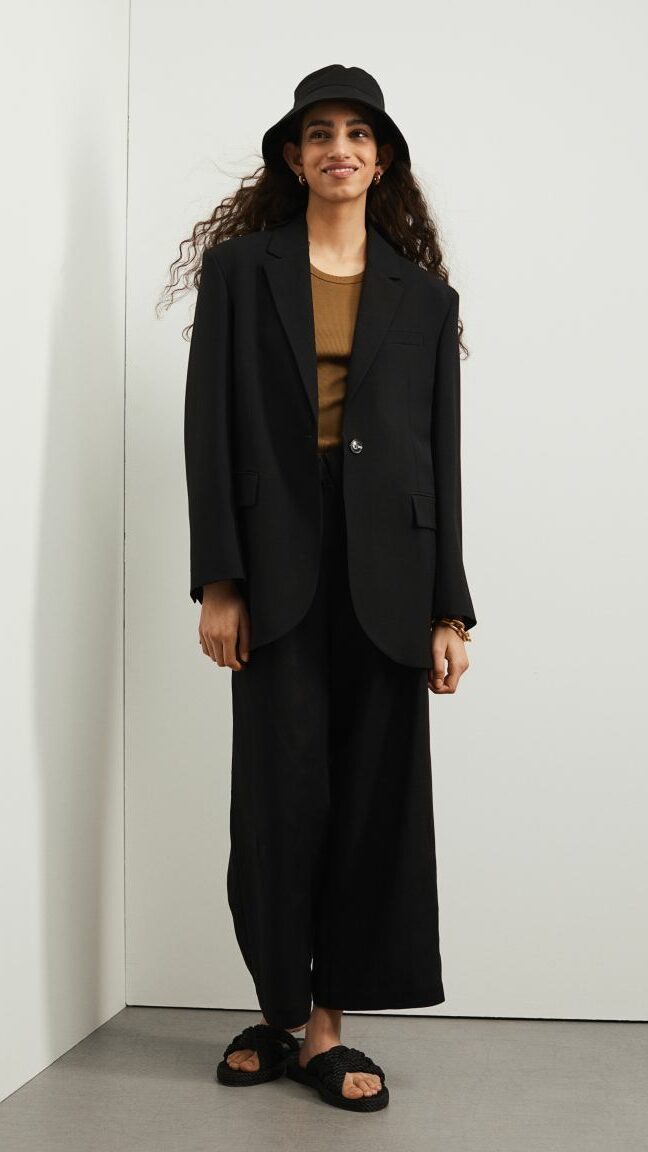 H&M Linen-blend Crop Pants ($24.99)
If you're in a mood to give your look a peculiar yet stunning spin, you can rely on these cropped pants. The linen-blend soft and lightweight fabric of these pants is meant to resolve your spring/summer dresser's confusion.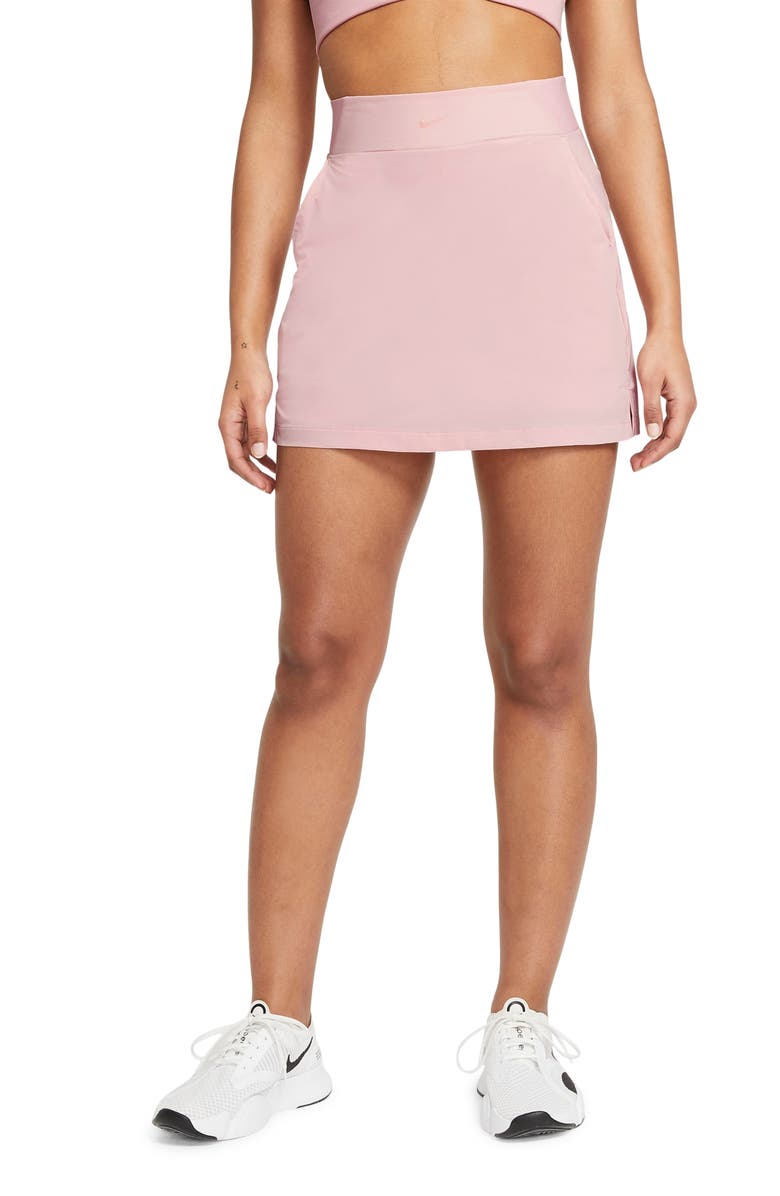 Nike Bliss Lux Training Skort ($70)
Go out for running or for a workout in the gym; these skorts are the new go-to pick for you. The blush pink color and the high-waist band will effortlessly accentuate your body.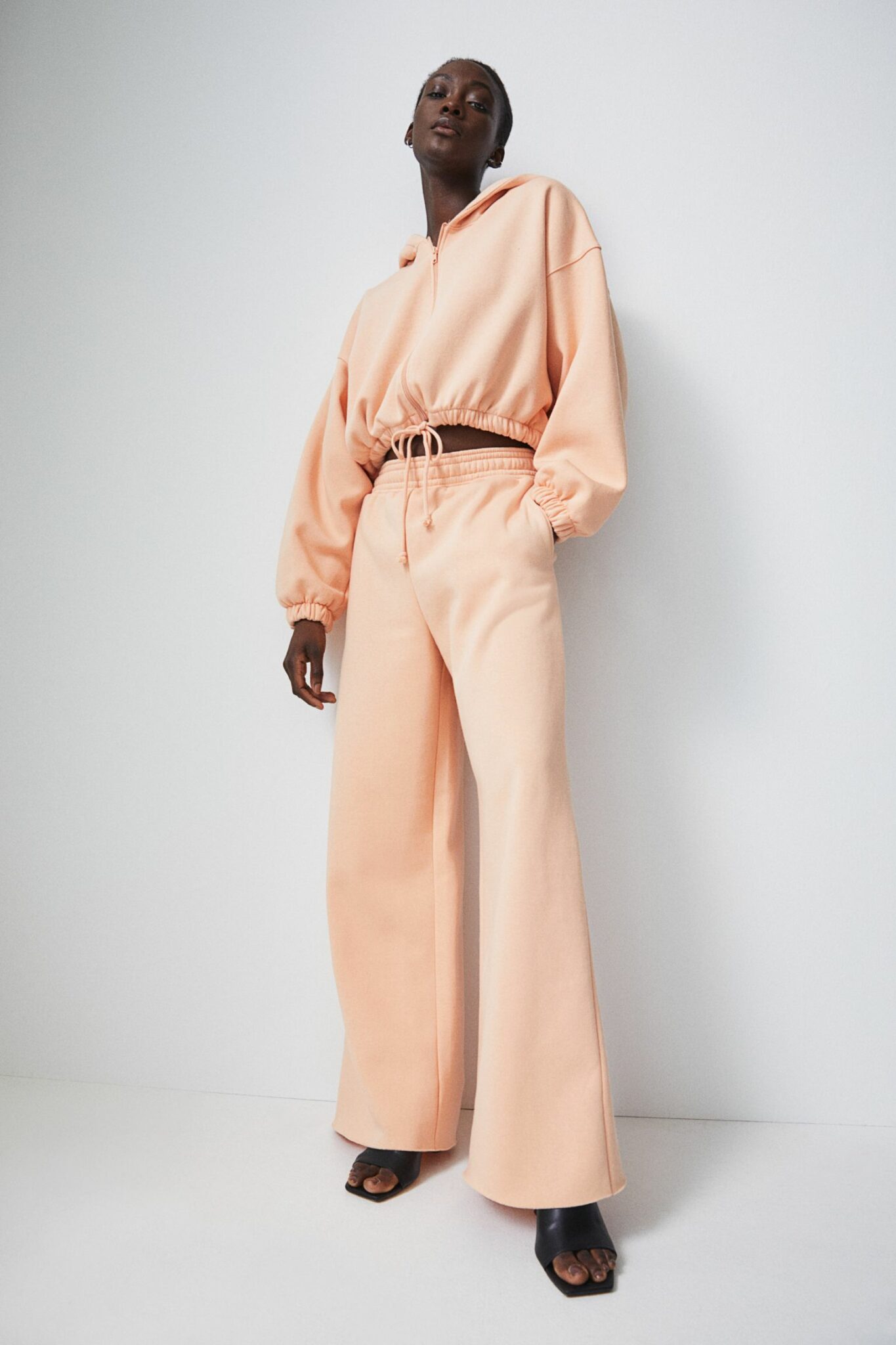 H&M Wide-leg Joggers ($17.99)
Wide leg joggers are taking over the fashion world in full-blown style, and you need to get your hands on them before they run out of stock. The cutesy hue and slouchy fit of these joggers will infuse a cool swanky look.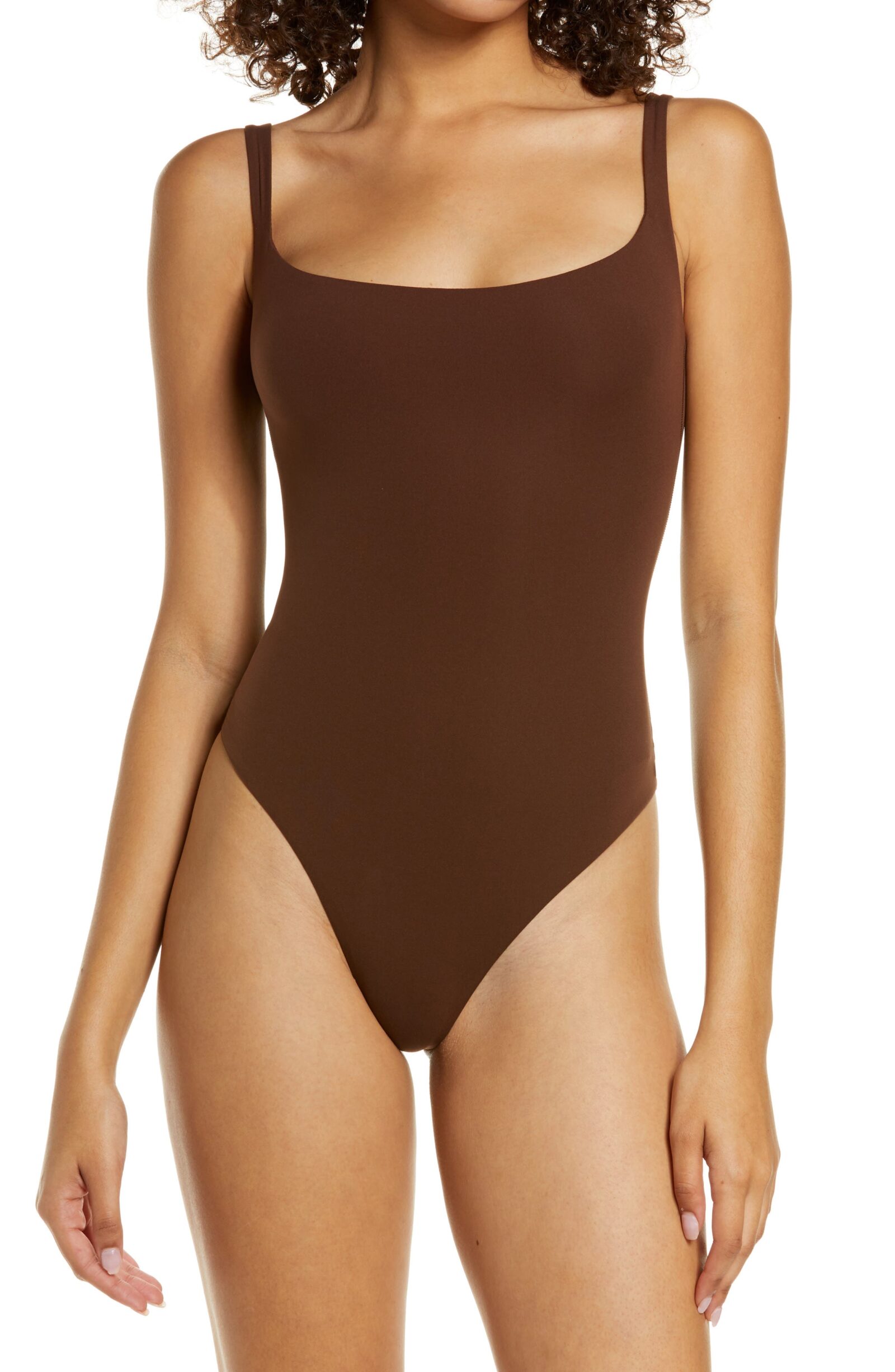 Skims Fits Everybody Square Neck Sleeveless Bodysuit ($58)
Flaunting your figure will be easy when you have this bodysuit in your wardrobe. The chocolatey brown hue and open-back design of this bodysuit will uplift your style in the chicest way possible.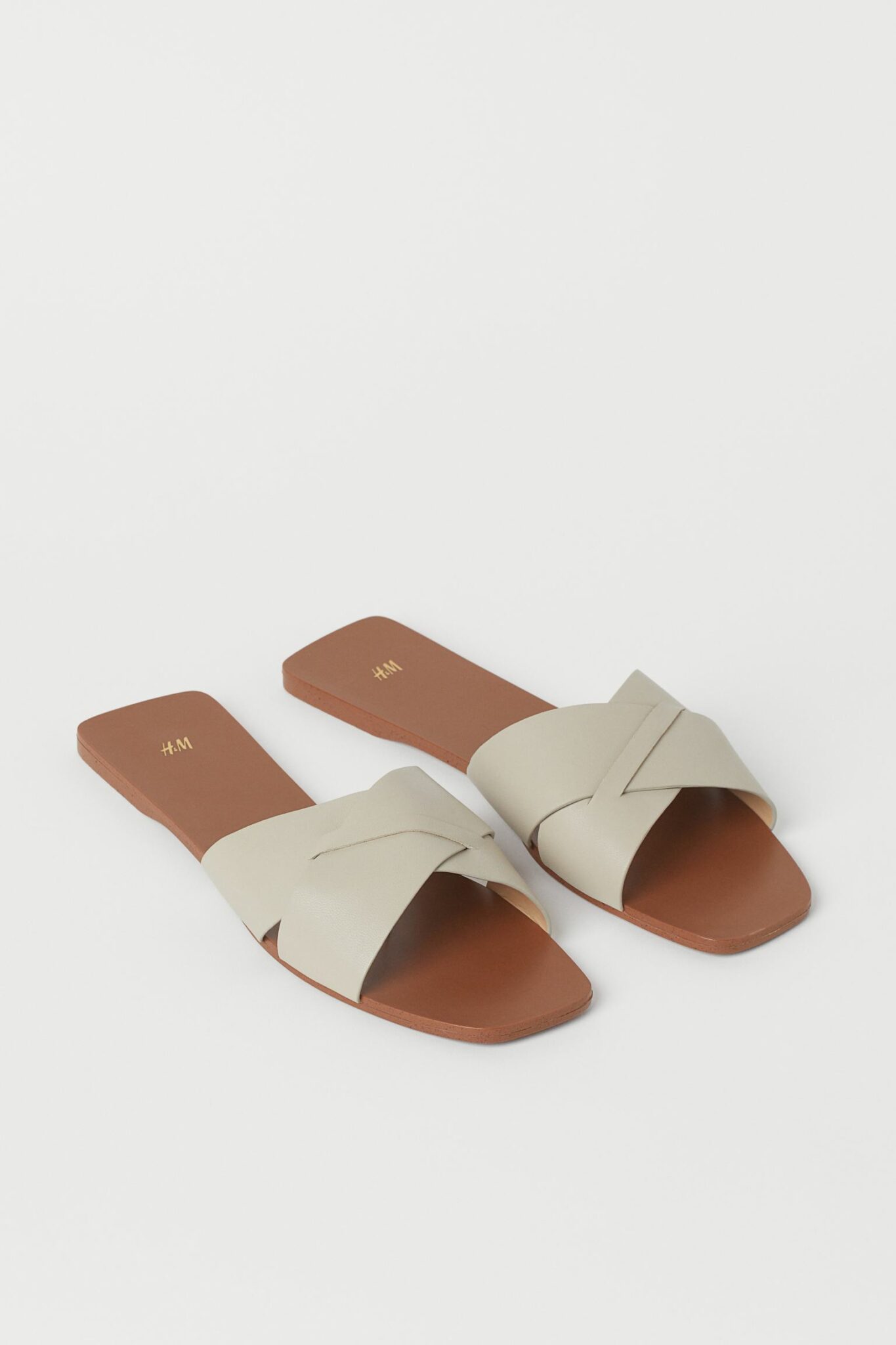 H&M Slides ($12.99)
Give your closet the much-needed boost of elegance with these slide sandals adorned in beige color. The earthy brown sole and lightweight feel of these sandals will never disappoint you.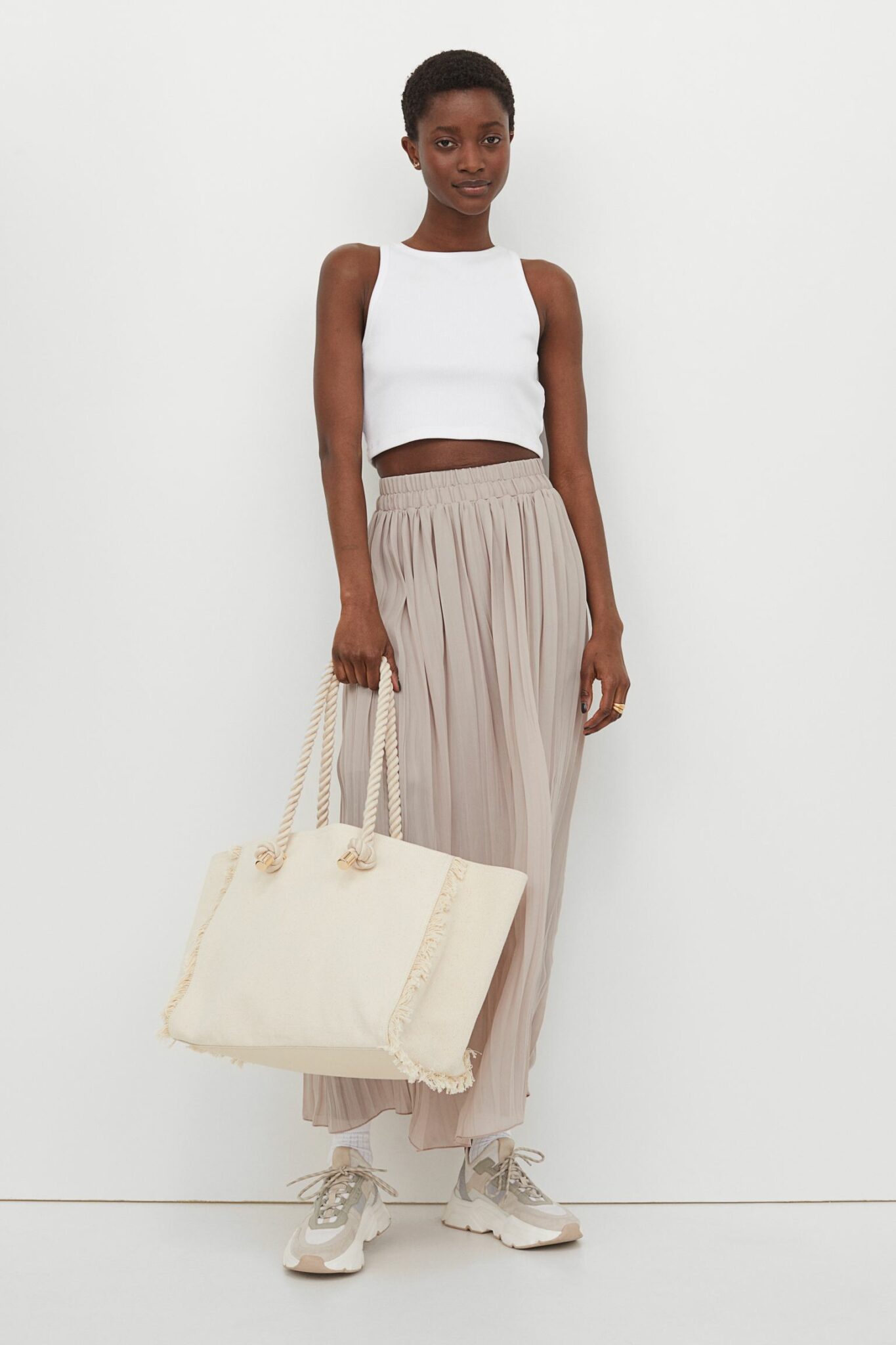 H&M Pleated Maxi Skirt ($34.99)
H&M's maxi skirt is the one you'll turn to for years to come. The beige color and flowy pleats will create a lovely, romantic look that's just way too perfect for your day brunch date.