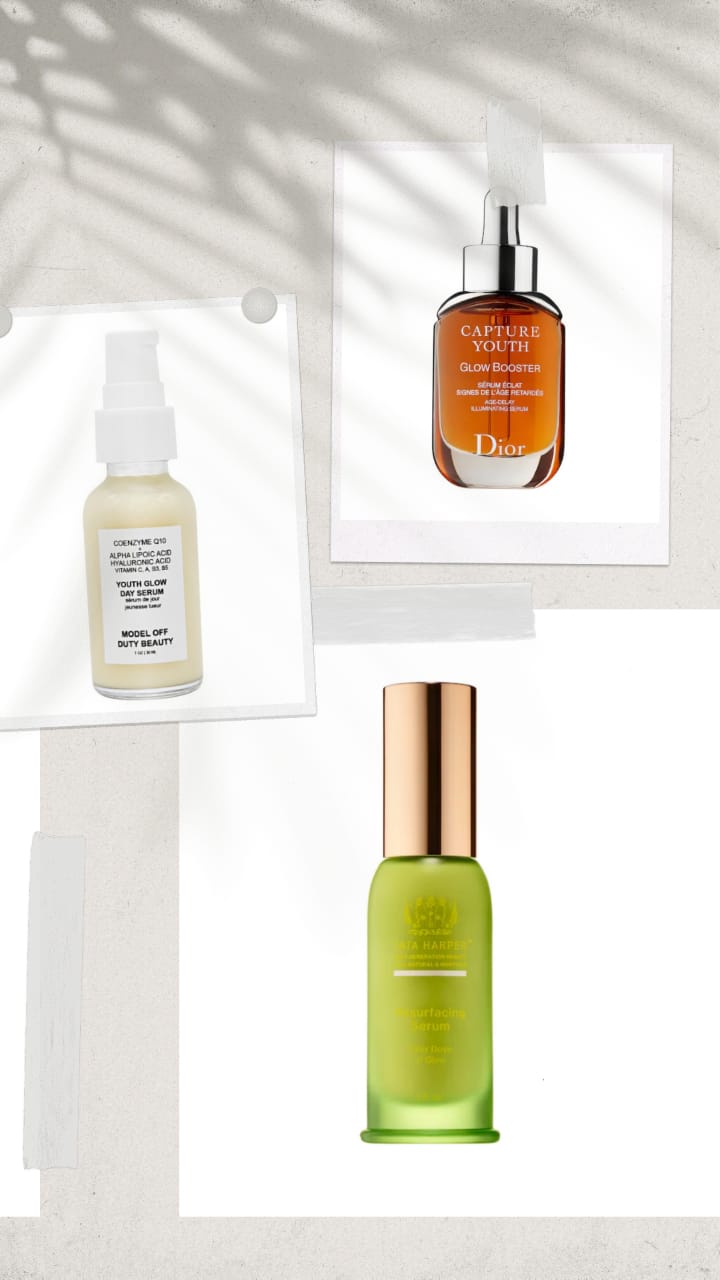 To be honest, most people I meet don't really see the point of using a facial serum. Yes, they think skincare products like serums are nothing but a foul ploy by skincare companies. Well, if you are one of them, let me stop you right there. FACIAL SERUMS ARE EXTREMELY ESSENTIAL. They are like food for your skin.
However, if you have been thinking facial serums do not work, there is a fat chance you have been using the wrong ones. Before fetching you all the right products, let me clarify what facial serums are. Facial serums are highly concentrated skincare products formulated to target any specific skin issue. Ranging from skin brightening to skin-soothing, a serum can offer it all. They can help you in taking care of your skin as meticulously as it requires. Now that we have established how important facial serums are, here is a list of the 5 best face serums that target every skincare concern. Trust me on this, if you do not have one of these in your skincare regimen, you are simply missing out. Read on for a list of the best face serums that are definitely worth your time.

Model Off Duty Beauty Youth Glow Day Serum
A facial serum that gives glowing skin and comforts the skin – all at the same time? Well, sign me up! No seriously, this facial serum can serve as a savior for your aging and lackluster skin. Formulated with all-natural and clean ingredients like hyaluronic acid, alpha-lipoic acid, coenzyme Q10, and lots of vitamins, this MODB serum can instantly calm your skin and give you that glorious glow. Trust me, you need this pick.
Tata Harper Resurfacing AHA + BHA Serum
Another extraordinary serum we highly recommend is this resurfacing facial serum by Tata Harper. Pick this AHA/BHA- infused serum for a well-hydrated and lustrous complexion. Just a few consistent applications of this Tata Harper serum can help you banish any traces of dullness and deliver youthful-looking brilliance. Pick this for an instant rejuvenation of the skin along with the nourishment of AHAs, BHAs, and vitamin C.
Dior Capture Youth Serum Collection
Another excellent product to soothe your stressed skin is this Dior facial serum. This serum from the Capture Youth Serum Collection by Dior is bound to impress you. Its skin-replenishing formula is fuelled with breakthrough antioxidant technology which works to eliminate multiple signs of aging. This is my pick for impeccable age-defying skincare. You need to try this iconic serum to battle any signs of aging, dullness, or unevenness.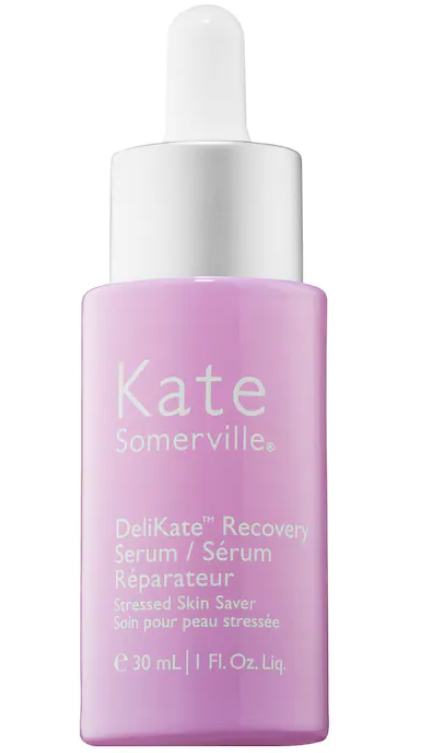 Kate Somerville DeliKate™ Recovery Serum
This lightweight facial serum by Kate Somerville is another quick-absorbent facial serum you need to try at least once in your lifetime. This recovery serum is specially formulated to help in the maintenance of overly sensitive and stressed skin. It creates an amazing protective barrier that promotes the health of the skin. Pick this product to get rid of any inflammation or dryness.

Tatcha The Dewy Serum Resurfacing and Plumping Treatment
Another amazing serum I highly recommend is this 3-in-1 facial serum for an instantly resurfacing and plumping treatment of your skin. It can effectively smoothen any fine lines and give you tighter-looking skin. This product can even improve the overall texture of the skin. With the goodness of lactic acid sourced from Hadasei-3, hyaluronic acid, and squalane, this serum can be the skincare intervention your skin always needed. Plus, this is one of the best face serums since it is suitable for all skin types.
Up Next: This unbeatable moisturizer is everything that my dry skin needed