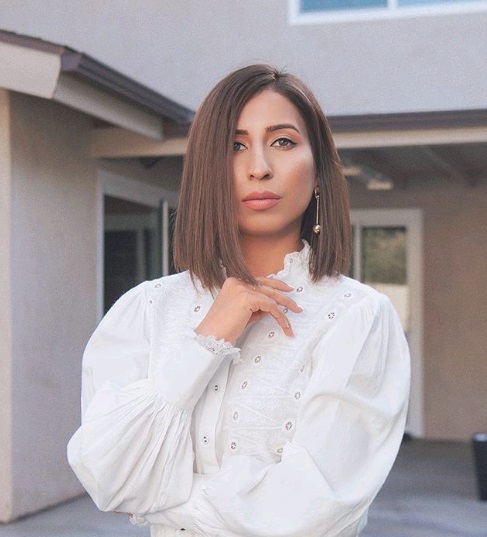 Imagine getting through a laser grid security system without setting off alarms. (Yes, like robbers in an action blockbuster). That's how picking products for my sensitive skin feels like. One wrong product and game over! On a serious note, skincare shopping has always been stressful for me because let's face it; not all products are made to suit sensitive skin.
Nonetheless, of all the products in the world of skincare, picking the right facial oil has been the most intimidating task for me. As somebody with sensitive skin, I've been too cautious with my skincare shopping. I make sure that the products that land on my skin never take my skin to extreme ends of oiliness or dryness. Picking a suitable face oil for sensitive skin seemed like an impossible task until I found Model Off Duty Beauty's Midnight Zen Sleeping Face Oil. Loaded with soothing ingredients like lavender and chamomile, this facial oil is truly a skincare gem for my sensitive skin.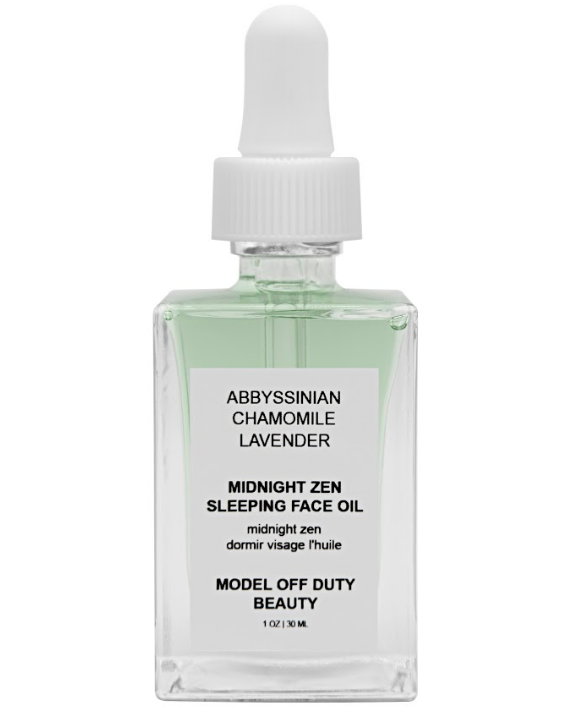 Model Off Duty Beauty Midnight Zen Sleeping Face Oil
It turns out this facial oil is formulated with 100% clean, vegan, and natural ingredients. I was sold over the fact that this face oil for sensitive skin is free from any questionable ingredient, is non-comedogenic, and incredibly kind to the skin. Gentle skincare products have always had a sweet spot in my heart. Although it is gentle, it is incredibly potent as well. As a matter of fact, it is filled with anti-inflammatory, skin-soothing, and skin rejuvenating properties. Plus, it is incredibly quick absorbent, and intensely luxurious, which makes it an ideal overnight product.
I have added this facial oil to my daily bedtime regimen and it is worth mentioning that it is incredibly calming. (and, not just for my skin.) Yes, ingredients like chamomile, lavender, and Abyssinian have the power to simply relax my mood and drift me into the sweetest sleep. As for my skin. this oil has delivered visible and significant results. In just two weeks, my skin's redness is completely gone. This oil is filled with skin rejuvenating powers and it is intensely hydrating. (that too without the greasy feeling.) As a matter of fact, this oil has acne-fighting and anti-aging properties as well.  
A Little Bottle Of Perfection
This Model Off Duty Beauty product is nothing less than perfection. It is safe, it delivers results, it has improved my sleep quality, and the best part is, it cares about the environment as well. Yes, it is 100% sustainable and cruelty-free. It's insane. Moreover, when it comes to ingredients, this face oil has clean, vegan, non-GMO, gluten-free, paraben-free, paraben-free, phthalate-free, and non-toxic ingredients. It is free from pretty much all kinds of questionable ingredients – this is what makes it suitable for all skin types. (Yes, even sensitive skin.) I highly recommend you add this oil to your daily regimen. However, to help you make an informed decision, here is a list of ingredients that make this face oil worth using.
Lavender – With the powers to calm and comfort the skin, this anti-aging ingredient makes this oil a must-have. Not just that, it is also filled with anti-acne as well as skin-brightening properties.
Chamomile – Another soothing ingredient in this oil is chamomile. Filled with anti-inflammatory and antioxidant properties, it is all you need to treat inflamed skin.
Abyssinian –Abyssinian is incredibly moisturizing and helps the skin by replenishing any lost moisture. Plus, it is anti-aging as well.
Perilla –An anti-bacterial as well as anti-inflammatory ingredient, perilla, makes this oil suitable for sensitive and acne-prone skin.
Up Next: These 'skinvestments' will change the way you cleanse your skin forever