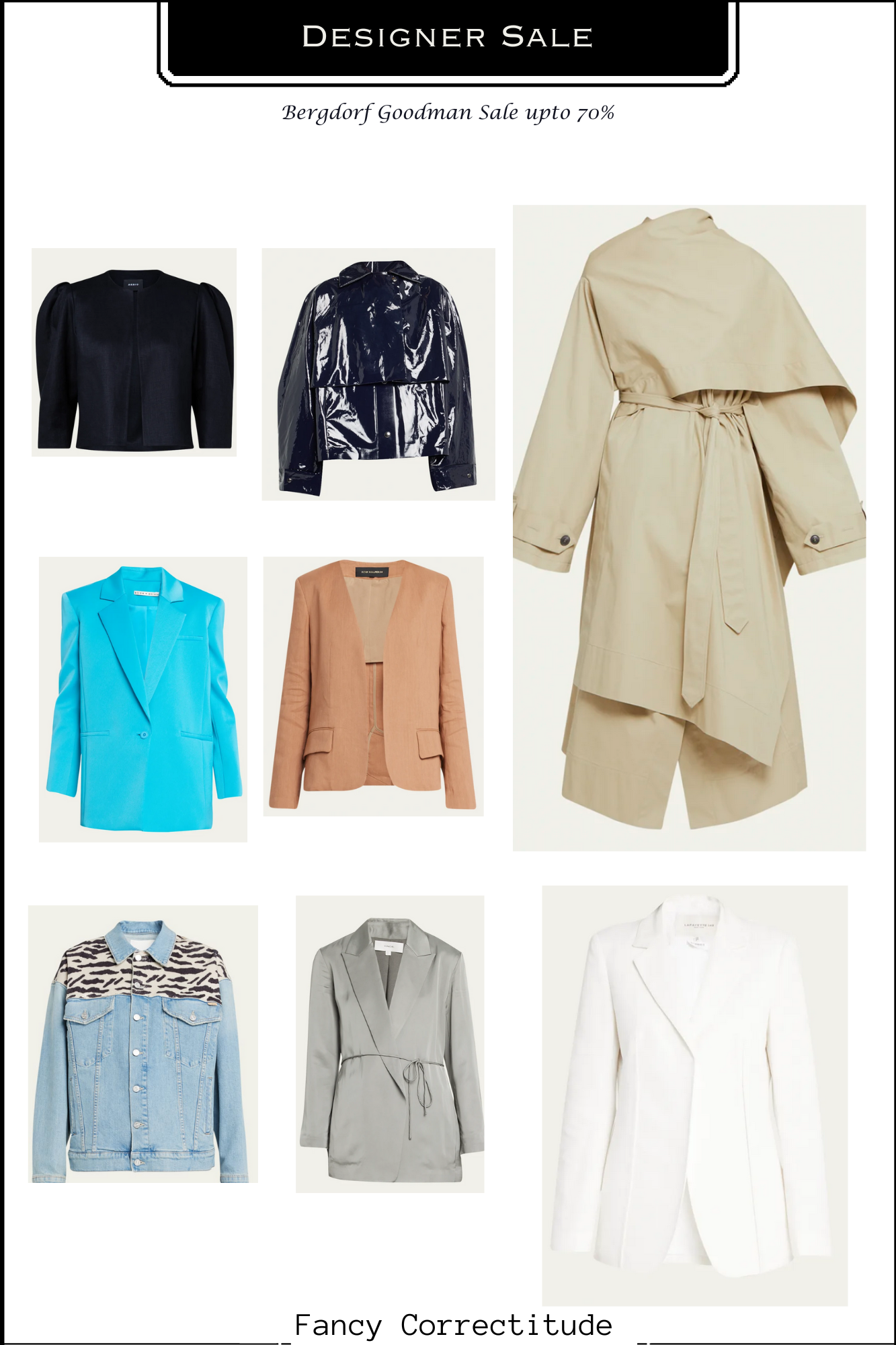 Bergdorf Goodman Designer Sale 2023 presents a captivating scenario: even as winter draws to a close this year, the influence of jackets and coats on the fashion scene appears to be an enduring one. This sentiment is not without reason; envision the allure of versatile jackets and coats suitable for year-round wear. From our perspective, the opportune moment to acquire top-notch jackets at affordable rates consistently aligns with the conclusion of the winter season. With the culmination of winter, prices naturally decline, providing you with the chance to refresh your collection of winter attire, particularly jackets, by obtaining the most stylish options and coats at significantly reduced costs.
As if this weren't already enticing, Bergdorf Goodman is currently showcasing a sale that presents an exceptional array of high-end women's coats and jackets at remarkably discounted prices. Our meticulous evaluation of the numerous offerings in women's jackets and coats available on sale at Bergdorf Goodman has yielded a compilation of fifteen jackets and coats renowned for their elegance and timeless appeal, all of which feature substantial price reductions. So, without delay, peruse our selection and invigorate your wardrobe with the most cutting-edge coats and jackets the market has to offer.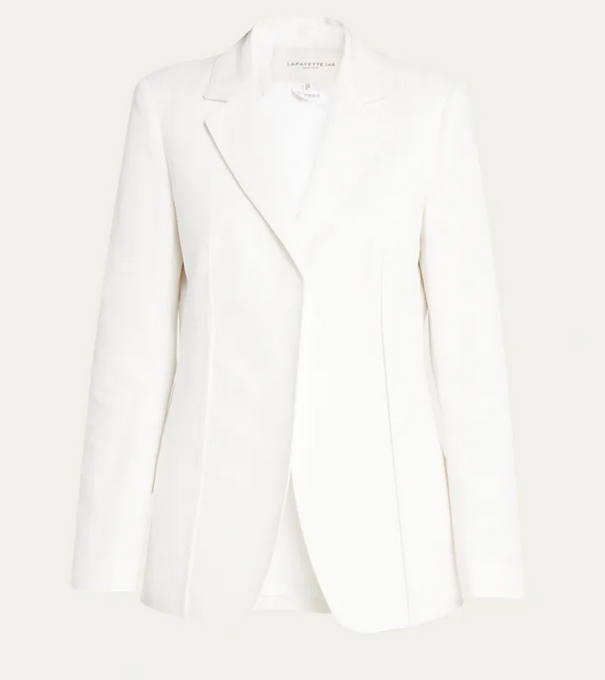 Darted Single-Button Blazer($1,498.00) $599.00
This single-button chic blazer has pick-stitch details and inside-out vertical darts.
2. Theory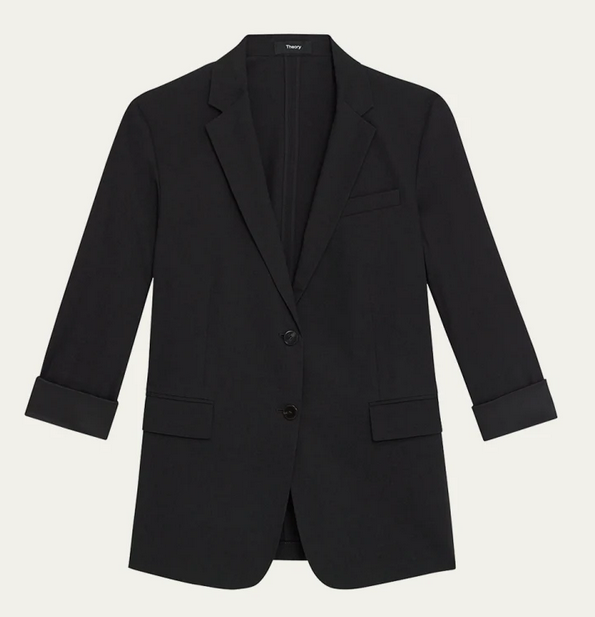 Rolled-Sleeve Boyfriend Jacket($475.00) $285.00
Designed with a chest welt pocket; hip flap pockets double vents at the back and a boyfriend fit, this jacket is perfect for your cool attitude.
3. Vince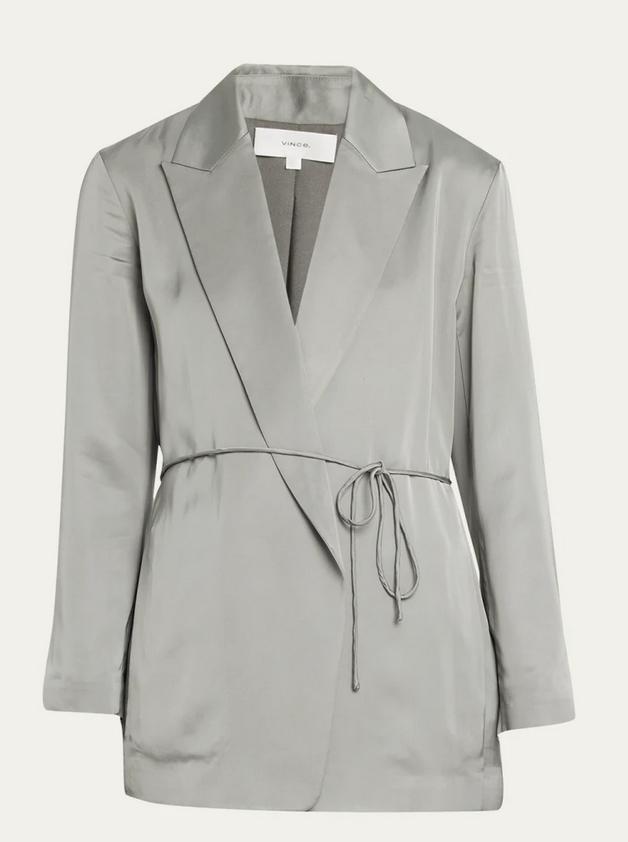 Drapey Viscose Self-Tie Blazer($595.00) $238.00
This shiny jacket drapes on the body and cinches at the waist with a slim self-tie belt like a robe to give it a unique look.
4. MOTHER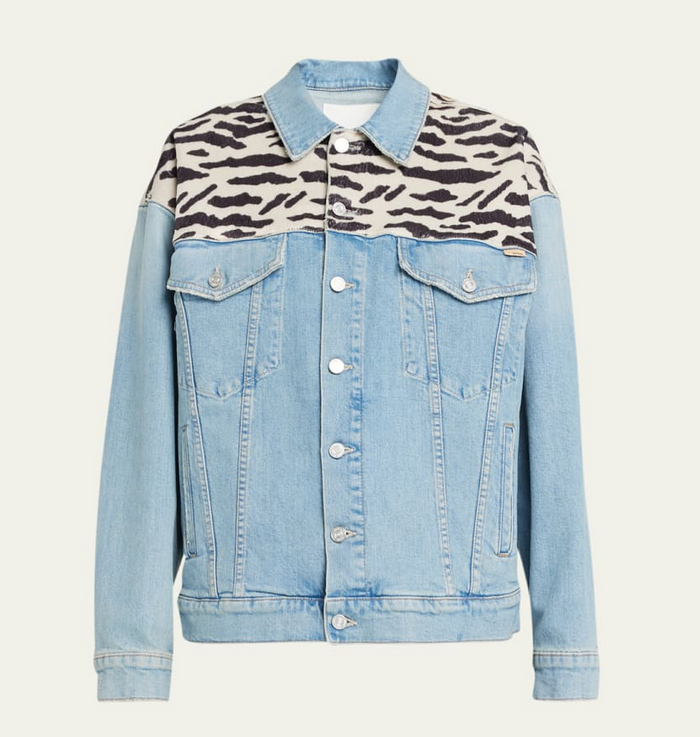 The Drop It Drifter Denim Jacket($595.00) $178.00
The zebra-printed front and back yoke give a unique look to a regular point-collar denim jacket.
5. Jil Sander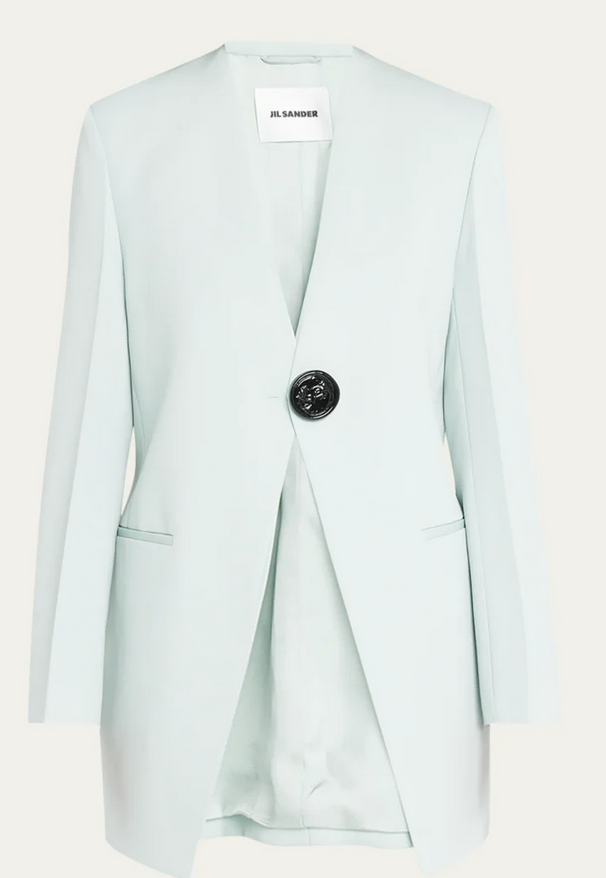 Tailor Made Single-Breasted Collarless Wool Jacket($2,670.00) $801.00
A woollen solid jacket with a rare back strap design collarless structure with a button front with long sleeves.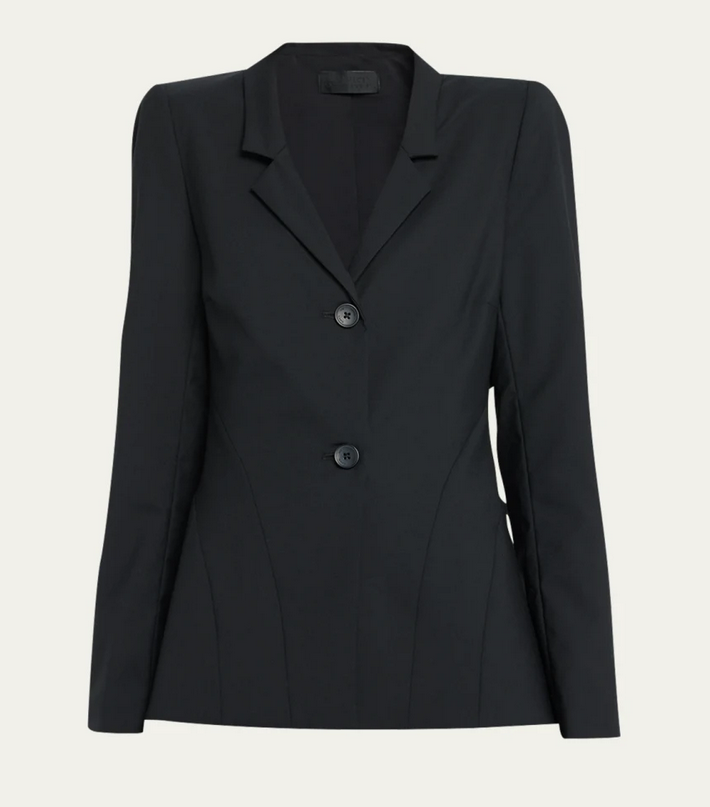 Tailored Fitted Waist Wool Jacket($995.00) $298.00
This blazer jacket with seam detailing notch lapels; a button front and a fitted waist gives a beautiful shape to the body.
7. Kassi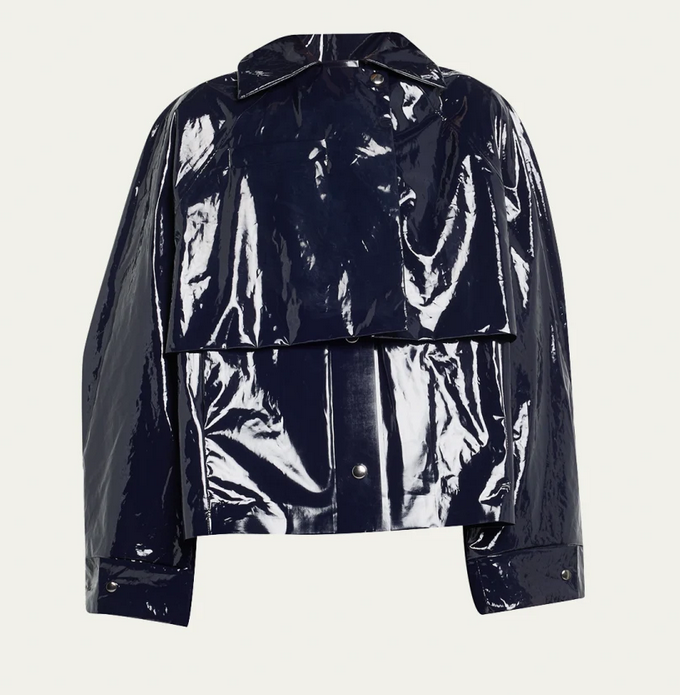 Pilot Lacquer Top Coat($870.00) $348.00
Elevate your style to the next level with this glossy lacquer finish spread collar snap button top coat.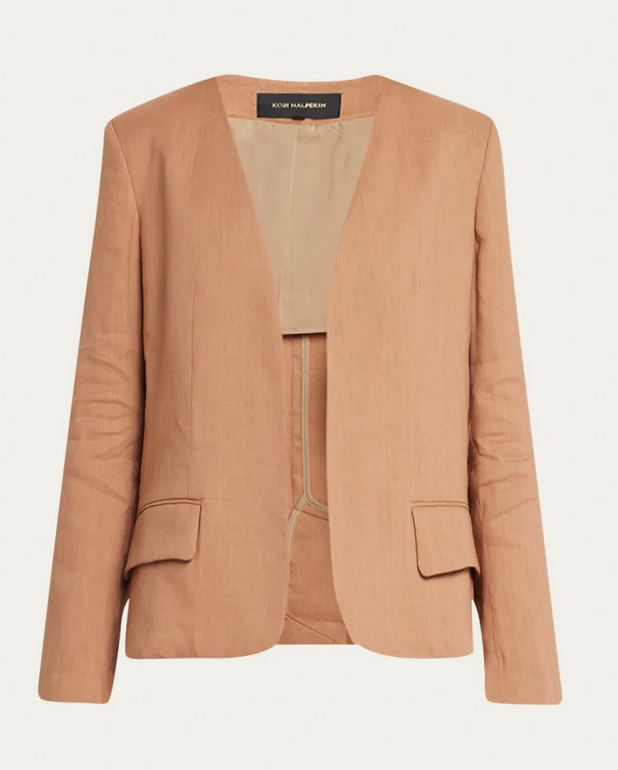 Lina Open-Front Linen-Blend Jacket($598.00) $239.00
This chic linen-blend jacket is just the right one for a breezy slightly cold weather.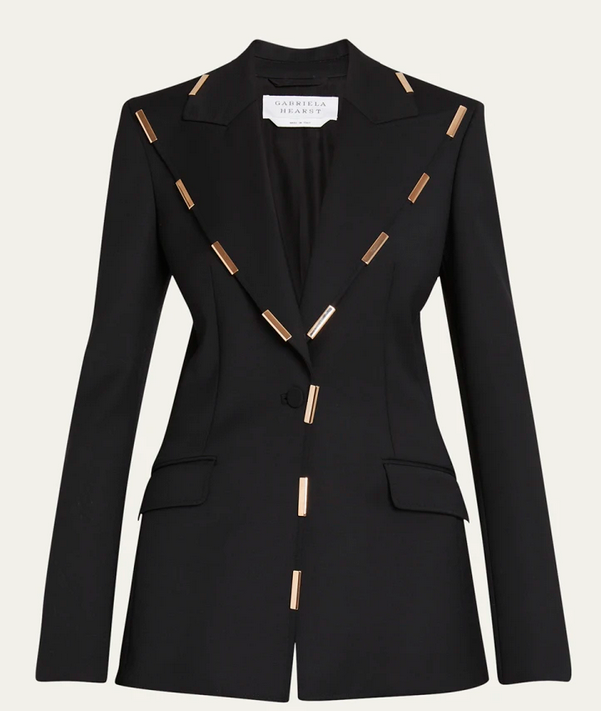 Leiva Wool Blazer with Gold Bars($3,350.00) $1,005.00
Carry this unique pick stitch blazer with gold metal bars with a royal attitude.
10. Akris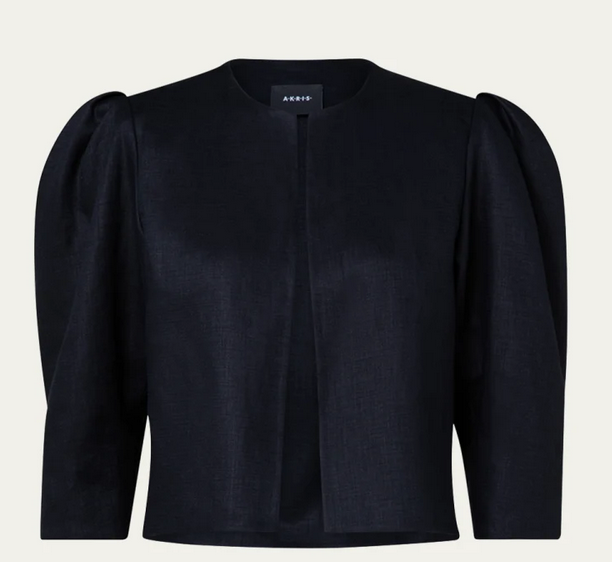 Maya Puff-Sleeve Linen Short Jacket($2,590.00) $647.00
Pair up your classy dress with this puff-sleeve short jacket.
11. Rosie Assouline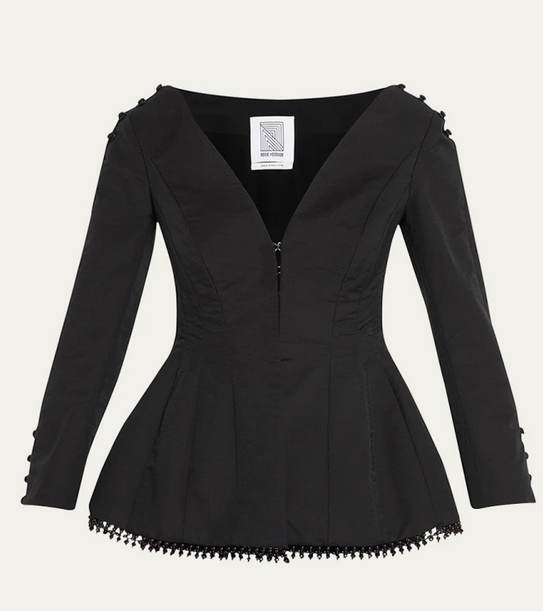 Top Of The Evening Blazer($1,795.00) $448.00
Pair up your evening outfit with this classy black long Sleeve, cotton/viscose blazer.
12. Quira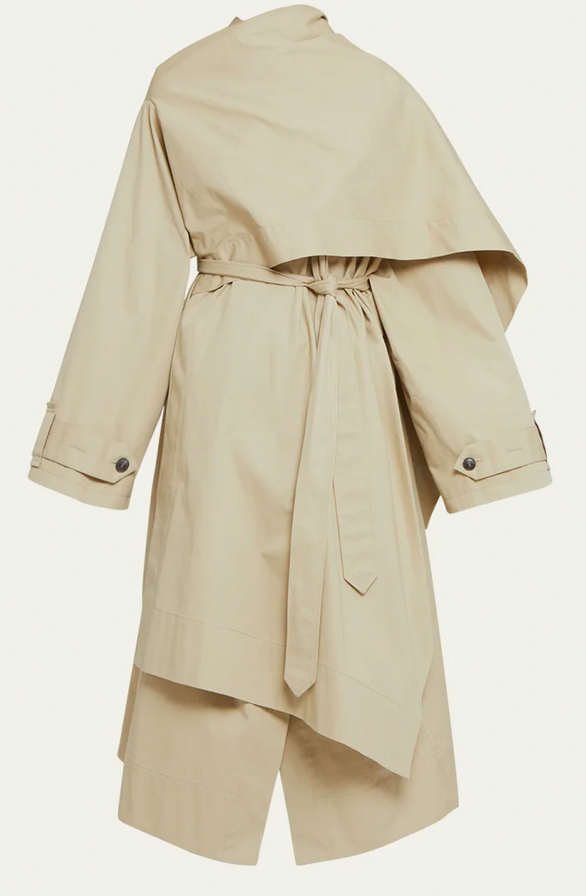 Asymmetric Self-Tie Trench Coat with Panel($2,355.00) $706.00
Perfect for extremely cold weather this trench coat with front panel spread collar; button front long sleeves; belted cuffs has an asymmetric design to give a unique look.
13. Marine Serre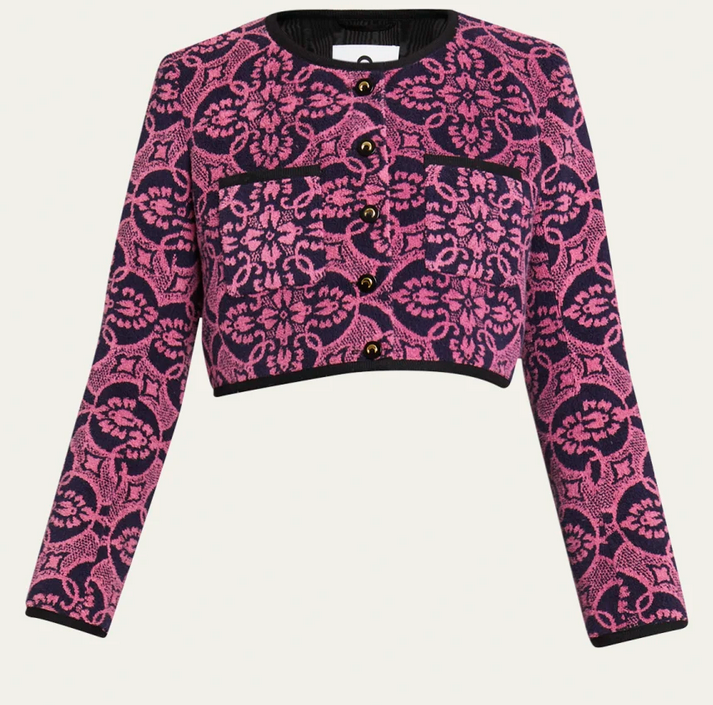 Oriental Cropped Boxy Jacket($1,075.00) $322.00
This Marine Serre jacket has an oriental motif with a round neckline; button front, and chest patch pockets.
14. Alicia + Olivia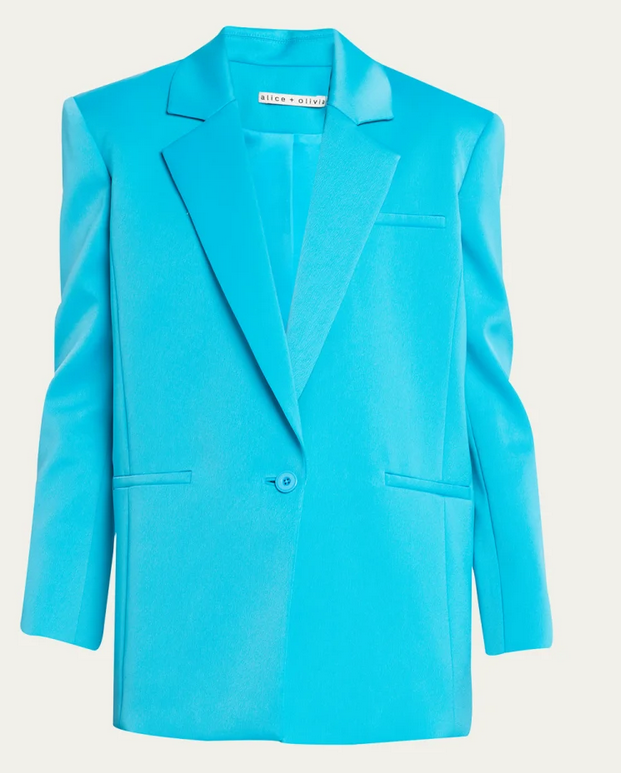 Shan Strong Shoulder Blazer($595.00) $238.00
With strongly padded shoulders this blazer features optional rolled cuffs and a tonal button in a unique color for a blazer.
15. Jason Wu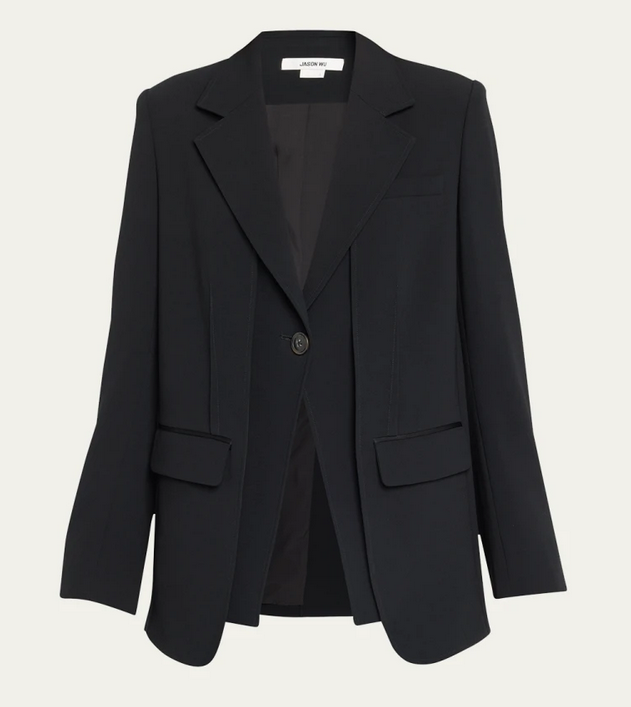 Single-Button Double-Flap Pintuck Blazer($795.00) $318.00
A perfect double-flap blazer for your formal days.