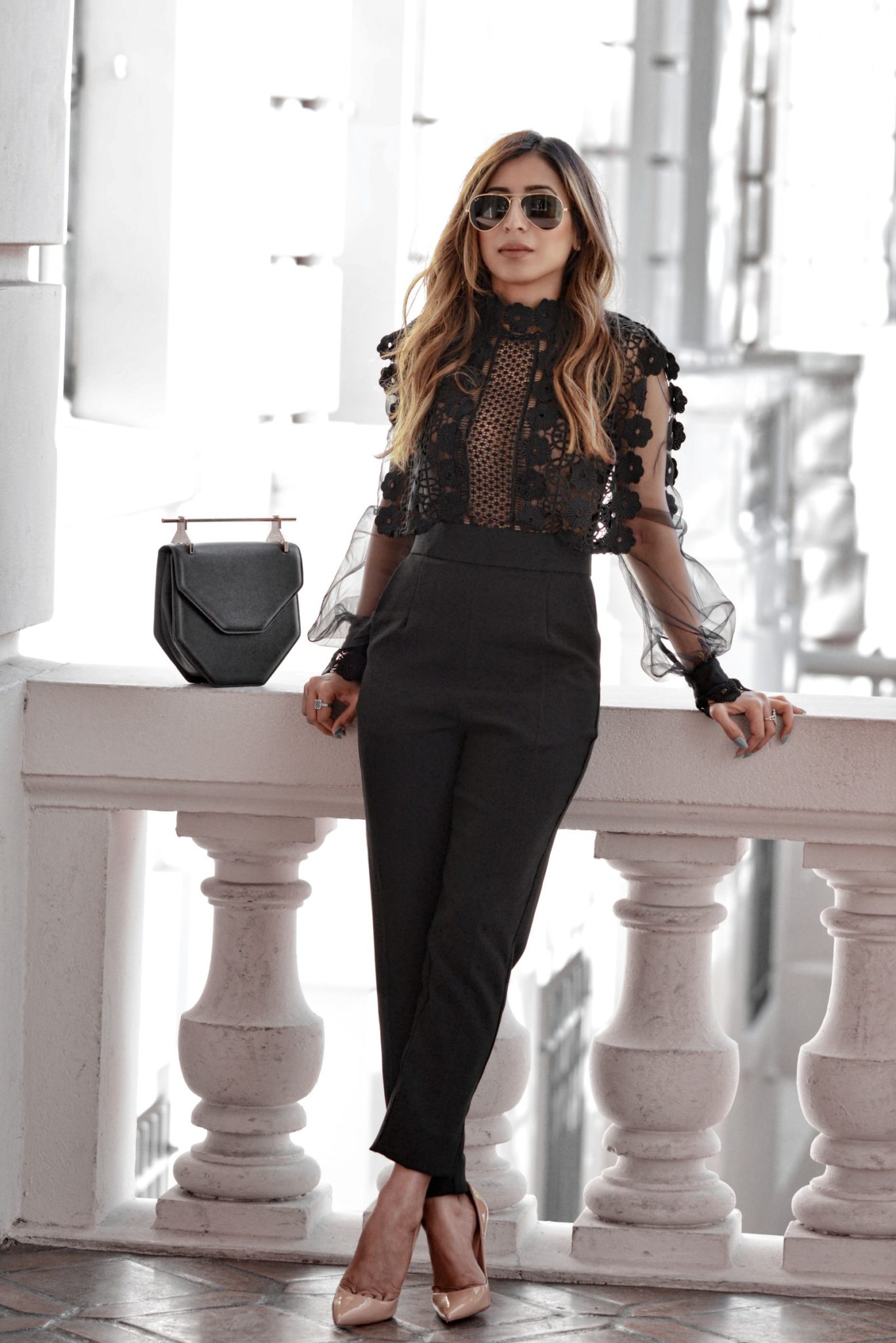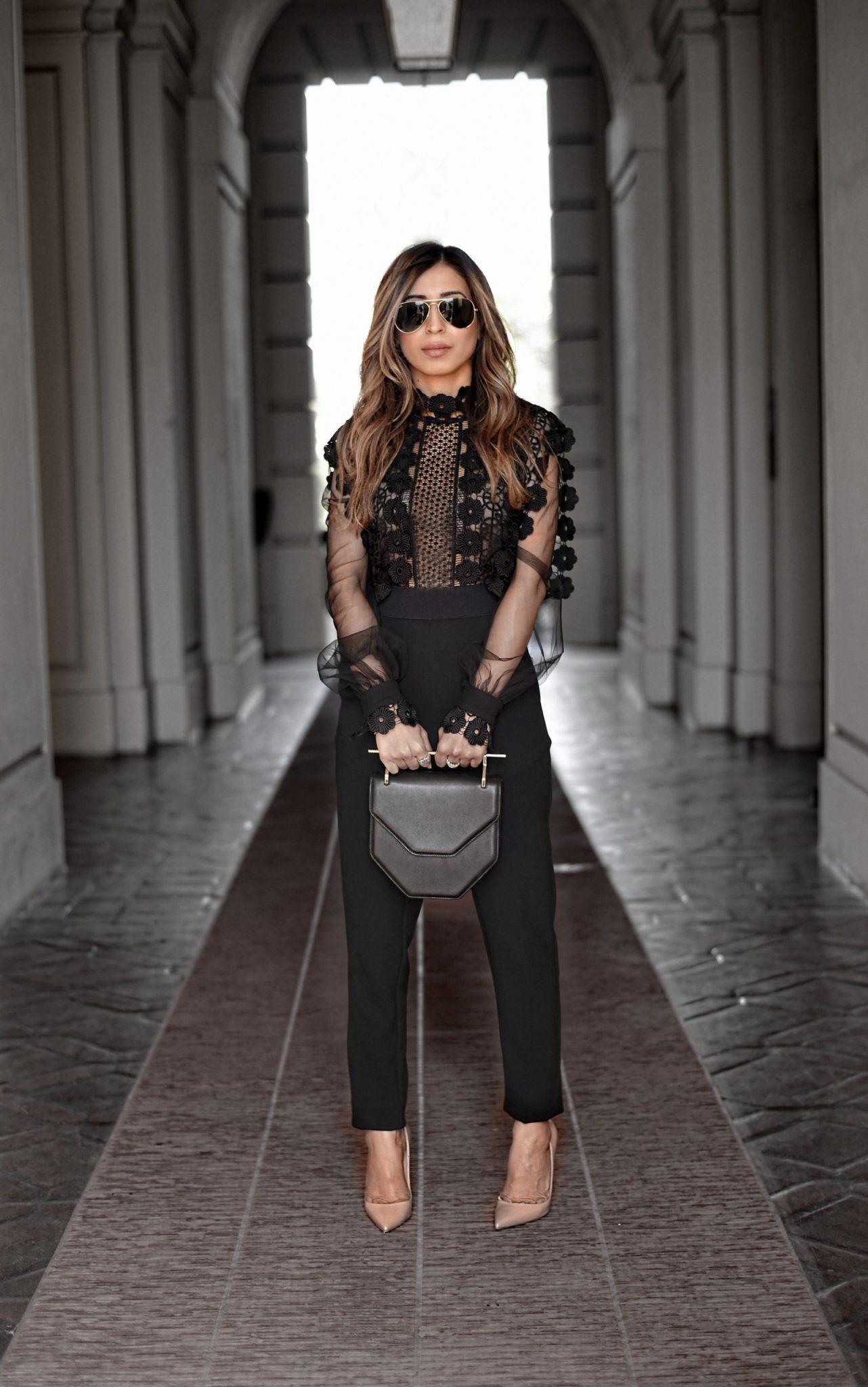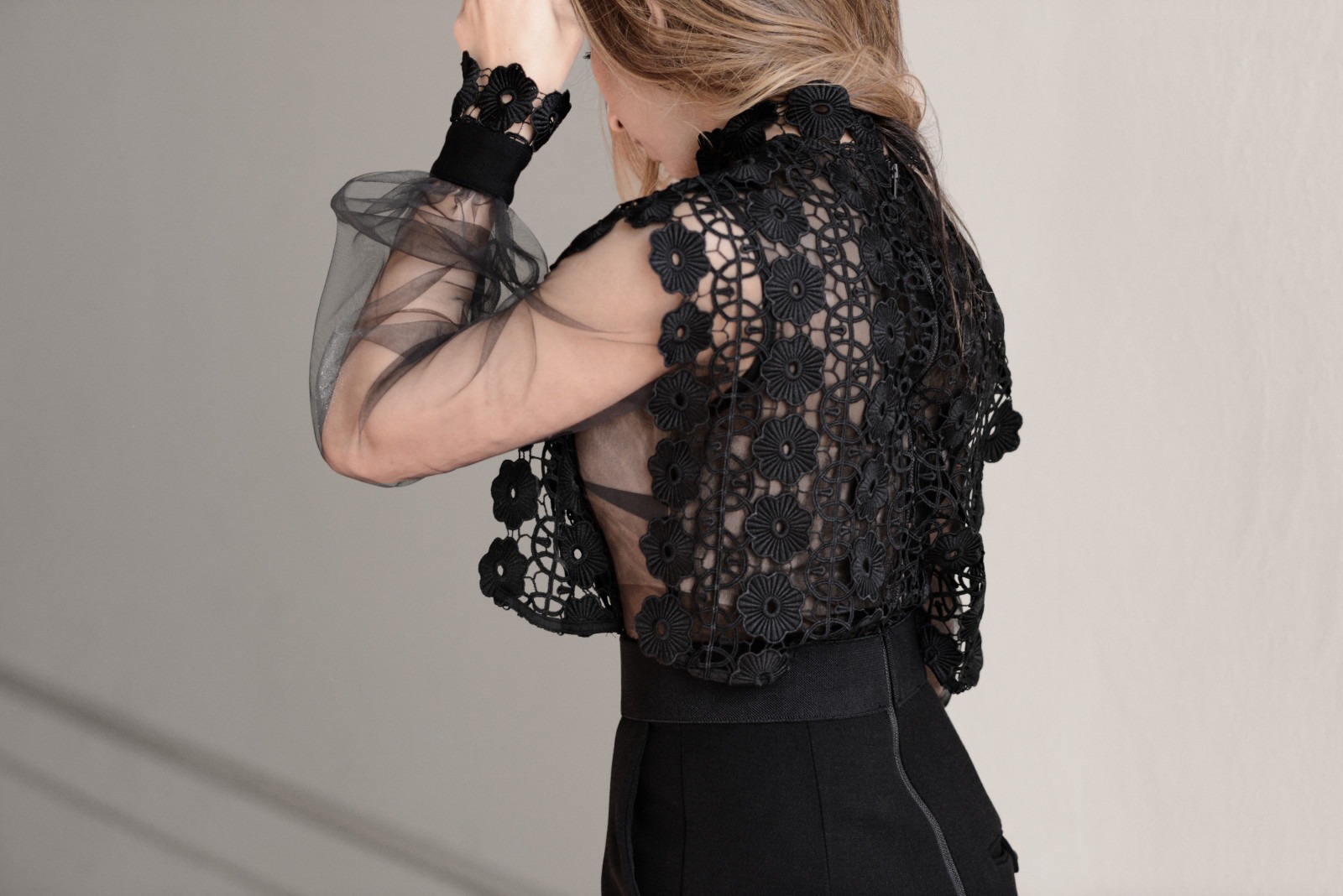 Jumpsuit _ SELF PORTRAIT
Nude pumps_ SO KATE PUMPS
Jumpsuits came in vogue during the 2000's and it was looked at as a super fashion forward trend. Instead it has become a closet mainstay especially with the fashion forward fashionista's and celebs. I have always liked jumpsuits and the one I am wearing is from SELF PORTRAIT. I love how this can totally replace a dress for a formal event. The lace bodice is giving a luxe look to the outfit.
If you are one of those who is still skeptic of wearing jumpsuits, but admire it on others, these tips might just help you out 🙂
Jumpsuits are as perfect as a dress, throw it on, wear a pair of nice heels and you are ready! The only reason why some people are reluctant to wear them is how it shows off your figure more than the average garment. So selecting the right jumpsuit for your body type is extremely important. Thankfully there are so many options available now that every one can rock them no matter what body type you have.
Try a v neck if your bust is bigger than your waist and hips. Try loose fitting pant leg to balance out smaller bottom half.
If you have an hourglass figure I am sure you already are a big fan of jumpsuits as they compliment your body type perfectly. Let your figure show with clean curve hugging silhouettes.
If you are slender. Enhance your curves with a layered piece like I have worn. Layered top and fitted waist will lend you a more curvier look.
If you have a long torso try to get a balanced overall print as this will camouflage your natural waist.
If you have a shorter torso a high neckline with a drop waist will elongate it and if you are tall enough, a wide leg jumpsuit will also draw the attention down.
If you have a smaller frame opt for a tapered leg than the wide leg jumpsuits. High waist jumpsuits will also help make your legs look longer.
If you are tall you can carry the wide leg jumpsuits really well.
Color blocking is perfect for those with larger bottom. Darker bottom with a light colored top will draw the eye up.


Thanks for stopping by
Stay Fancy
Adixx