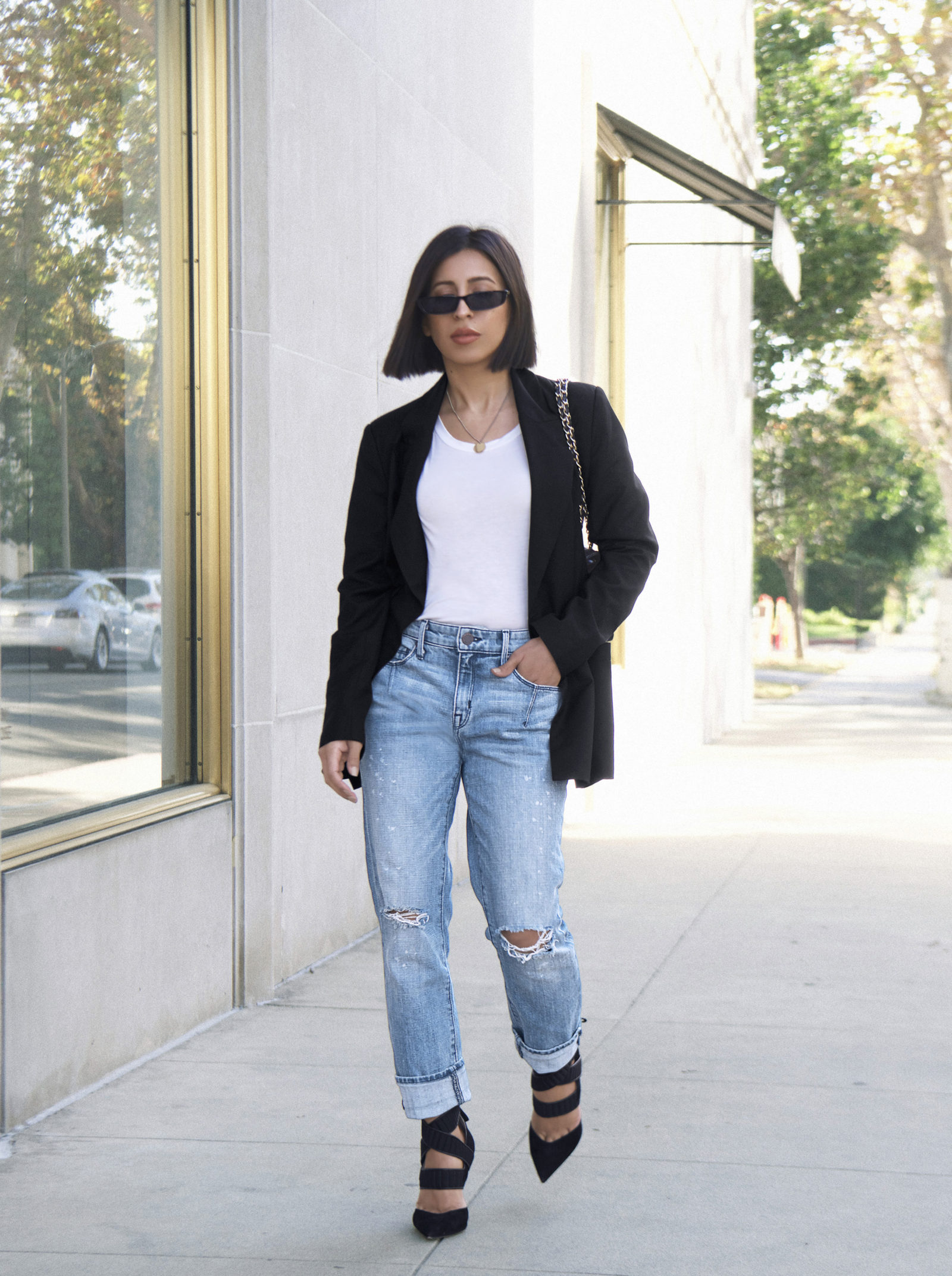 Gravitating towards skinny jeans and tailored outfits is a tad bit not in trend or, we may say, nearly outdated; credit goes to the utterly stylish jeans trend – anti-skinny jeans. Coming all the way from the 90s, the anti-skinny jeans trend is here to adore your wardrobe with the vintage-inspired vibe. There's no denying that a true-blue fashionista can never get enough of this trend. However, we have been familiar with how to style skinny jeans, and now it's time to learn to slay this new jeans trend.
So, we did our style research and listed below the chicest way to style the anti-skinny jeans trend. From classic trench coats to cutesy corsets, these styling ideas will make you thousand times more fashionably thick. We have also listed footwear ideas to team with these jeans. Now go on, and embrace this voguish trend in the most modish way.
Stunning Sweaters And Nude Heels
Here's the chicest way to slay the anti skinny jeans trend. Ground this jeans trend with nude heels and cutesy sweaters. These one-of-a-kind sweaters with these jeans look effortlessly voguish. You can style this look for any time of the day.
Cutesy Corset Tops
Incorporating a gorgeous look isn't a tough task when you have corset tops in your wardrobe. Pair with your baggy or straight-leg jeans, and we bet you'll be the sartorial focus of any place you head to. This body-accentuating outfit is here to make you look elegance-dripping.
With Urban Tops & Jackets
These edgy and unconventionally chic tops and jackets are having a huge moment in the fashion world right now. Hence, you have every reason to flaunt them with this jeans trend. Elevate the fashion values of these black cut-out tops and drop-dead gorgeous jeans by teaming them with sporty sneakers.
Classic Allure
If you're looking for an outfit that will be your ultimate fashion savior, this is the one! White tees with trench coats, blue wash denim jeans, white sneakers, and voila! The timeless allure of this look will never let you down, no matter where the trend leads us.
Chic Strappy Heels
If you thought strappy heels had a moment for only a short period, you'd be happy to know that you are wrong. Get ready to walk the lane of ultimate fashion with strappy heels and baggy, straight-leg jeans.
Up Next: 17 cute tops and cardigans from Nordstrom to wear all spring long