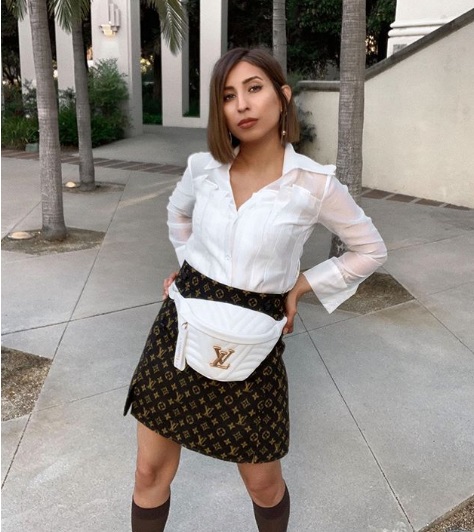 In today's world, it gets difficult to ensure that you are following the right skincare regime. Time doesn't permit the luxury of spending hours taking care of your skin. Sadly, pollution makes it more challenging to keep the skin healthy.
Serums stand out as the perfect solution that works as the holy grail for your skin. Serums come packed with useful nutrients for your skin that perform different jobs – ranging from skin hydration to skin brightening. Serums are generally clear, gel-based, or liquid, and are applied before moisturizers to help lock in moisture.
Check out our list of 7 face serums that are guaranteed to work wonders for your skin.
Dr. Dennis Gross Skincare C+ Collagen Brighten & Firm Vitamin C Serum  ($78)
Dr. Dennis Gross Skincare C+ Collagen Brighten & Firm Vitamin C Serum combines vitamin C with a unique complex that charges the skin's battery to keep it fit and toned. The serum is formulated for accelerating repair and protection to help build collagen and brighten the skin. All you need is two pumps of serum every day for clean, dry face, neck, and décolleté.
As Reviewed by Emmerz
I've been using this with the C+Collagen Deep Cream and the Extra strength Alpha beta peel, and the eye cream since November and I LOVE it! I am only 27 but have had problems with acne, acne scars, oily skin and uneven skin tone for years. I finally solved the acne problem so I've been now working on my overall skin and aging. This stuff feels so good on my skin and makes a huge difference! I have less blackheads, the oil is controlled, skin tone looks great even without makeup, and it smells awesome too 🙂 Would recommend it 10x over.
Skin Type: Oily
Model Off Duty Beauty Youth Glow Day Serum  ($44.00 – $62.00)
Model Off Duty Beauty Youth Glow Day Serum results in smoother, firmer, clearer, and younger-looking skin. The major ingredients include hyaluronic acid to hold water and keep skin hydrated and plump. The other products like aloe vera, Alpha Lipoic Acid, and vitamin C help cleanse and reduce pore size, reduce swelling and puffiness in the face, and reduce skin inflammation and irregular pigmentation.
As Reviewed by Sofina
I've only ever used night serums and was really looking for a serum to use during the day, and this product is perfect! I apply it after my toner and before moisturized, and it leaves your skin with such a healthy glow. It's so pretty! It is a thicker, slightly grainier texture at first, but as you work it into the skin it melts into the surface. Love it for everyday!
Skin Type: Normal
COOLA Organic Sunless Tan Anti-Aging Face Serum ($54.00)
COOLA Organic Sunless Tan Anti-Aging Face Serum is a lightweight, gradual sunless-tan serum infused with a blend of argan oil, hyaluronic acid, and plant cell cultures for smooth, glowing skin. It takes care of skin issues of dryness, dullness and uneven texture, and firmness and elasticity loss. The main ingredients include Dihydroxyacetone, Centella Asiatica Meristem Cell Culture, and Hyaluronic Acid – all known to nurture the skin and hydrate to keep it soft and supple.
As Reviewed by Elaine RK
Not for those trying to get from zero to bronzed overnight, but this gives a very subtle glow that can be built up with time and more importantly, it doesn't break out my acne-prone skin! It does have a ~tropical~ smell when you first put it on, but the smell dissipates quickly.
Skin Type: Combination
Lancome Advanced Génifique Sensitive Antioxidant Serum ($89.00)
Lancome Advanced Génifique Sensitive Antioxidant Serum is an antioxidant serum packed with ingredients that hold the moisture barrier and calm the appearance of stressed skin for visible smoothness and radiance. The serum suits all skin types and takes care of concerns like dryness, redness, dullness, and uneven texture. Highlighted ingredients are Bifida Ferment Lysate to supports the skin's moister barrier, Ferulic Acid, and Vitamin E.
As Reviewed by isislola:
I just received this a few days ago but wanted to post an initial review in hopes it might help someone else. I'm 49 and suffer from an autoimmune illness that causes inflammation body wide and in my face in the form of redness, blotchy skin and lots of visible capillaries. I also breakout easily, so add pimples on top of red, uneven skin and yeah…. you get the point. I've tried everything from Origins to Shiseido to help with this, to no avail. I finally purchased this after someone recommended it to me. After the first night I used it, I woke up to skin that was significantly less red. The next morning I also applied it to my VERY red eyelids that constantly look like I've been crying, thinking "what could it hurt?" Fifteen minutes later I looked in the mirror and was absolutely shocked- my eyelids weren't red!!! They looked like normal, skin-colored eyelids with the visible capillaries way less noticeable. Not sure what's in this stuff but it's INCREDIBLE at taking down redness and inflammation in the skin. If I could give it ten stars, I would. Absolutely worth the price, IMO. 🙂
Skin Type: Oily
Dior Capture Youth Serum Collection  ($95.00)
Dior Capture Youth Serum Collection has six different variants, perfect for all skin types, including combination and sensitive skin. This is an age-defying skincare regimen with innovative antioxidant technology capable of delaying visible signs of aging before they appear. The range targets each skin type's specific needs with a naturally-derived active ingredient to target and treat a particular skin concern: dullness, dryness, lack of firmness, oily skin, and redness.
As Reviewed by SknQueen:
I received this in a tester and oh my goodness, my skin felt absolutely amazing. I have combination skin and typically very dry in the cheek and nose area. But after one usage of this I had to purchase the entire bottle. I'm hooked and love it.
Skin Type: Combination
Clarins Double Serum ($98.00-$126.00)
Clarins has infused its innovative dual technology to ensure a perfect skincare solution for your skin. It comes packed with anti-aging turmeric, which effectively eliminates lines and wrinkles, improves skin tone, and increases radiance in as little as seven days. Turmeric is a crucial ingredient for visibly smoother, firmer, and more radiant skin.
As Reviewed by dorib:
This serum is the only product I have tried that gives me similar results to a laser treatment. It hasn't done anything to reduce pore size or discoloration, but as far as overall radiance and more youthful looking skin. It looks like people tend to complain about fragrance. But unless you have a particular sensitivity to fragrance, it isn't a problem. I love that Clarins skincare products have fragrance. It feels more luxurious.
Skin Type: Normal
Model Off Duty Beauty Bakuchiol Serum has Bakuchiol as the main ingredient, which naturally boosts collagen and elastin production and reduces the appearance of fine lines and wrinkles. The other ingredients include squalene and hyaluronic acid to balance the oil production and maintain the skin's ability to retain moisture and keep up collagen synthesis.
As Reviewed by Deborah Grisham:
I love the bakuchiol glow booster serum. I love it being something I can use in place of retinol, because it can be hard on the skin. This serum makes my face glow, and it feels like pure silk on my face. It is also made in the usa.
Skin Type: Combination