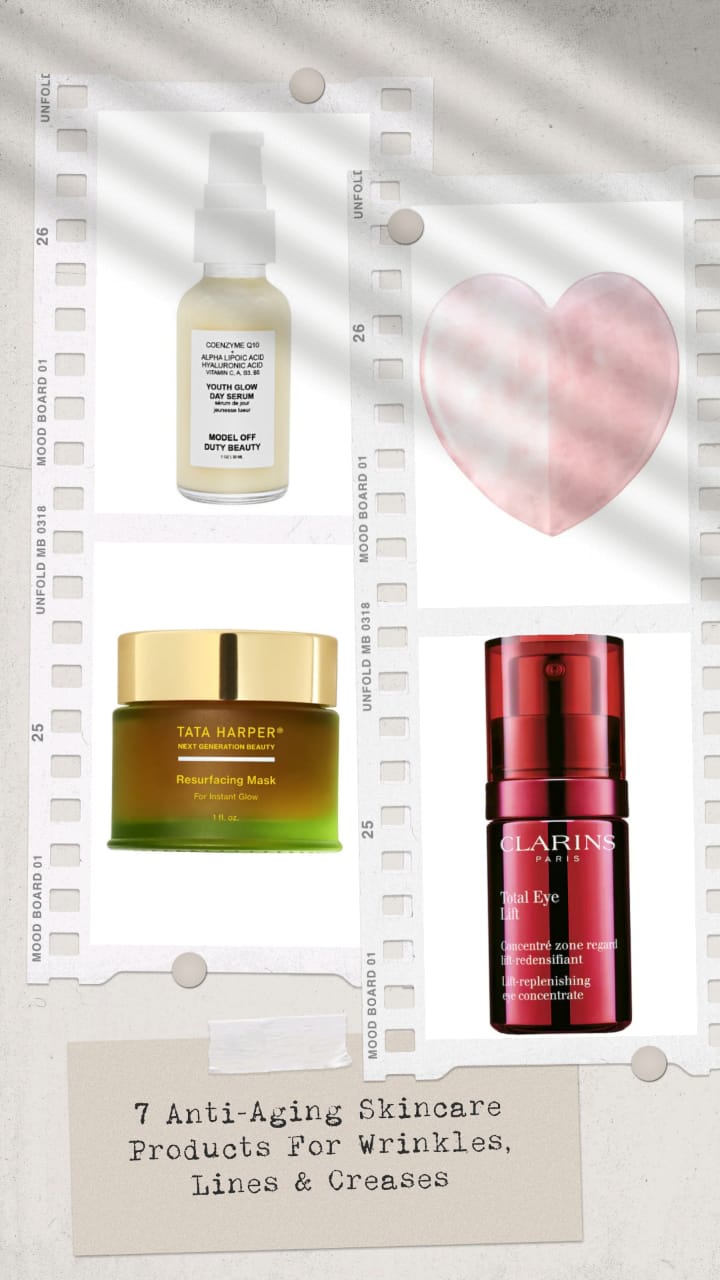 One of the most common skincare queries we've repeatedly received is this "How to get rid of wrinkles, fine lines, and creases?" That inspired us to create a list of the top 7 products that help in banishing wrinkles once and for all.
To be honest, irrespective of your ethnicity, skin type, and skin color, you simply cannot escape wrinkles. But, think about it, aging is a privilege. However, nobody likes the signs of aging, especially those early forehead lines in the late 20s or early 30s. That is precisely why you need an efficient anti-aging routine.
So, whether you are looking for a quick head start on wrinkle prevention or you need an instant treatment for your damaged and wrinkled skin, below is the best anti-aging skincare routine for you. That is because we have made a deep dive into the skincare world to pick out all the best products to instantly banish wrinkles and offer utmost protection to your skin. In addition to that, this assortment of products can instantly boost the damage control process. So, if you want healthy-feeling skin with a visibly youthful complexion, read on!

Model Off Duty Beauty Youth Glow Day Serum
Want to get rid of wrinkles and fine lines in the most natural and effective way? You need to pick this hydrating facial serum by Model Off Duty Beauty. This reliable product is made up of all-clean and safe ingredients that work well to banish all the signs of aging while hydrating your skin. Add this serum into your routine to incorporate the goodness of hyaluronic acid, vitamin C, vitamin A, Vitamin B, and coenzyme Q10 along with alpha-lipoic acid.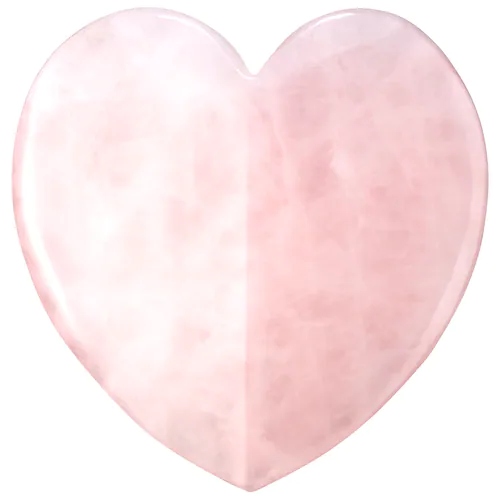 Kora Organics Rose Quartz Heart Facial Gua Sha
Another product that instantly helps in getting rid of lines and wrinkles is this pretty little thing by Kora Organics. It is a heart-shaded facial gua sha that works as the perfect beautifying stone by enhancing your skin. It functions by boosting the natural blood circulation in the skin and delivers contoured, de-puffed, and well-sculpted face. Plus, it improves the effectiveness of the entire routine.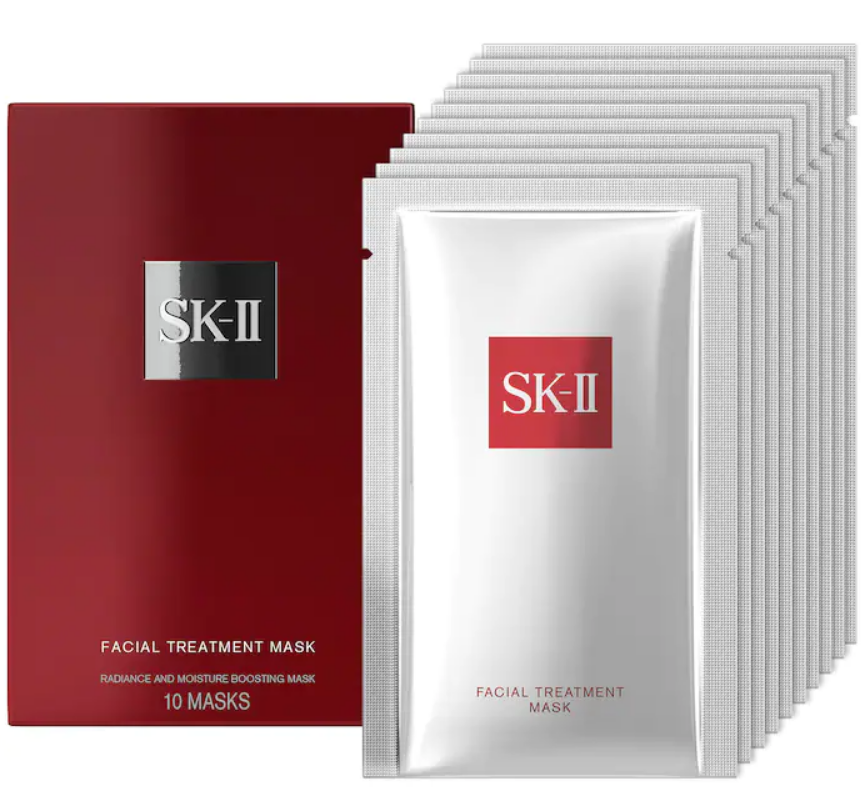 SK-II Pitera Facial Treatment Sheet Mask
This outstanding skincare product by SK-II works as the perfect treatment mask to deliver crystal clear skin in just one application. Powered with Japanese Pitera essence, this treatment mask generously hydrates and nourishes the skin with plenty of vitamins, minerals, organic acids, as well as amino acids. Plus, it boosts the natural cell renewal process. Create the best anti-aging skincare routine by simply adding this sheet mask to it.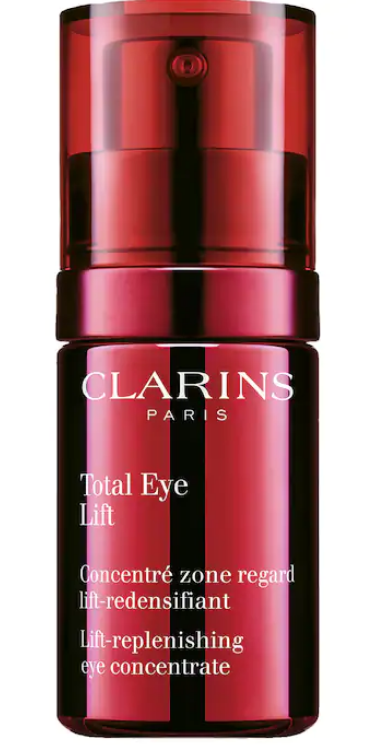 Another essential pick to get rid of your wrinkles and fine lines around your eyes is this Super Restorative Total Eye Concentrate by Clarins. This extraordinary anti-aging eye cream eliminates any puffiness and dark circles under and around your eyes. Suitable for all skin types, it is filled with the goodness of ingredients like organic Harungana extract, cassie flower wax, albizia extract, escin, along with organic guarana and plant-based caffeine.
Model Off Duty Beauty Youth Power + Repair Night Cream
Another essential addition that you must make to your turn your daily anti-aging regimen into the best anti-aging skincare routine is this clean beauty night cream by Model Off Duty Beauty. Filled with the powers of AHAs, green tea, coconut oil, and superfruit extracts, this miracle cream is just the right solution for your damaged and wrinkled skin. Plus, it delivers visible results in just one overnight application. It is a must-have.
Tata Harper Resurfacing BHA Glow Mask
Another extraordinary pick for glowing and younger-looking skin is this resurfacing mask by Tata Harper. With the power to deliver an instant glow, this mask also banishes any dullness and improves the skin tone. It also works well to minimize large pores. Pick this for instantly healthy and refreshed-looking skin.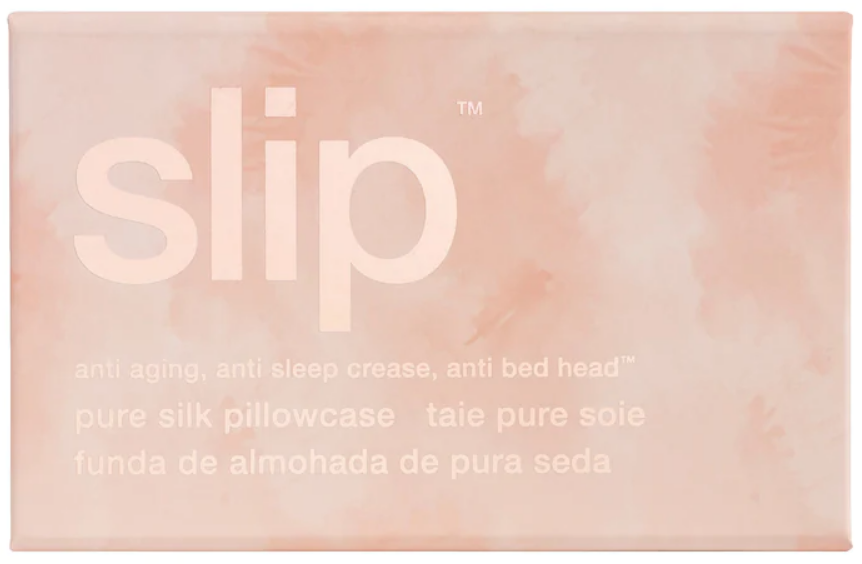 Slip Silk Pillowcase – Standard/Queen
This pillowcase can help you defeat sleep wrinkles, fine lines, and deep wrinkles as well. Pick this product to instantly improve the quality of your sleep. This life-changing addition can help you protect your skin from scratches and sleep creases as well. Unlike traditional pillowcases, this pure silk pillowcase by Slip is made up of pure mulberry silk for the ultimate protection of your hair as well as skin.
Up Next: I tried these 5 beauty products – Here's my honest review