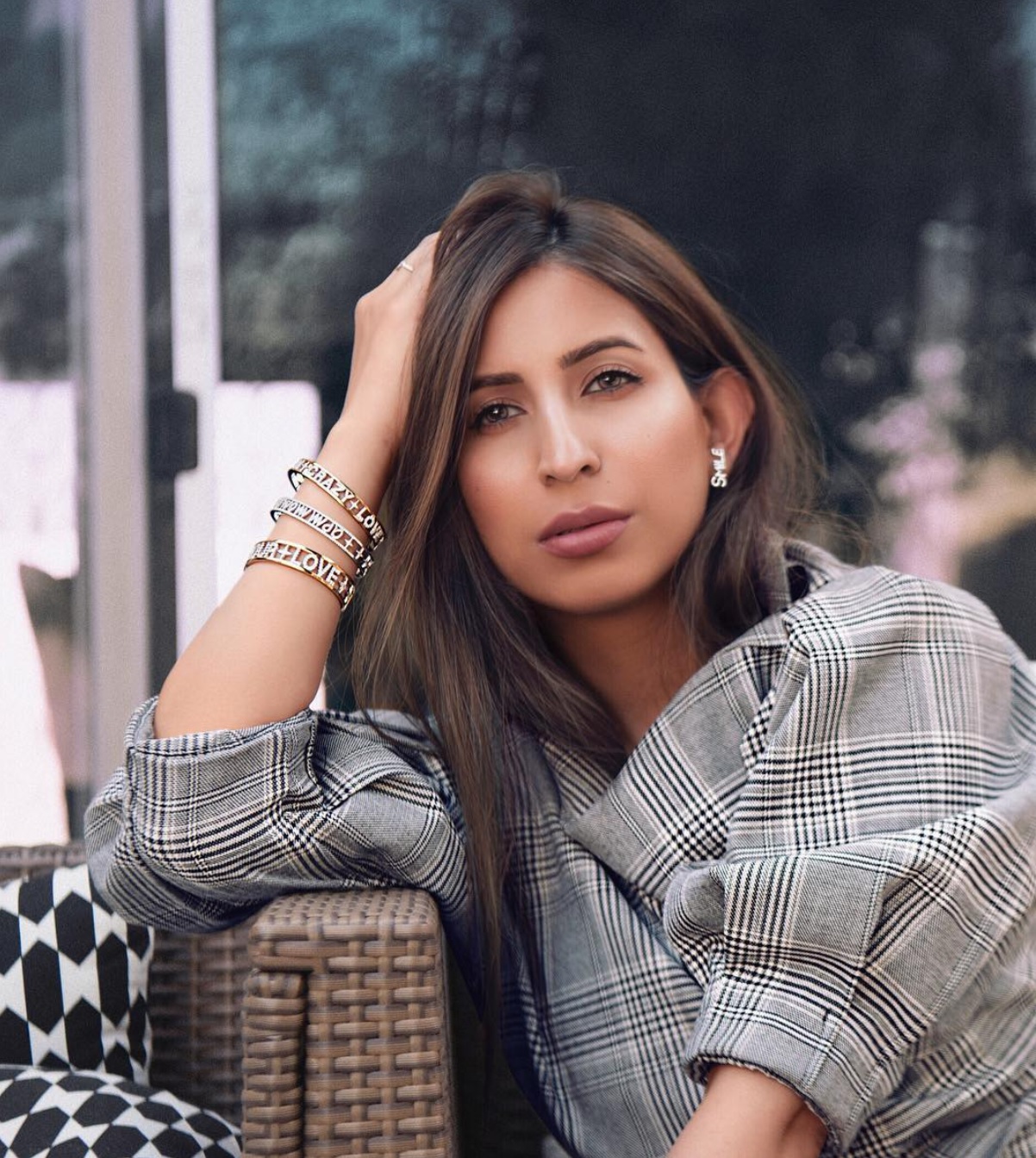 There are all kinds of gift sets available in the market, but a skin gift set is just so much more personal and thoughtful. It's actually the best way to convey you care. Plus, another good thing about a skincare set is, you can never go wrong with it. Whether you are picking a gift for your beau, your best friend, or even your mother; you can simply pick a suitable skincare kit and you are all set for the holiday season.
That is precisely why we have handpicked the best skin gift sets from our top favorite brands. In fact, we have selected these sets with utmost precision to make sure they are suitable and safe for all skin types. Also, we assure you, all the products enlisted below are infused with the best ingredients that are worth your time. Pick any one of the gift sets from the list below and gift your family and friends a chance to indulge in a little self-care.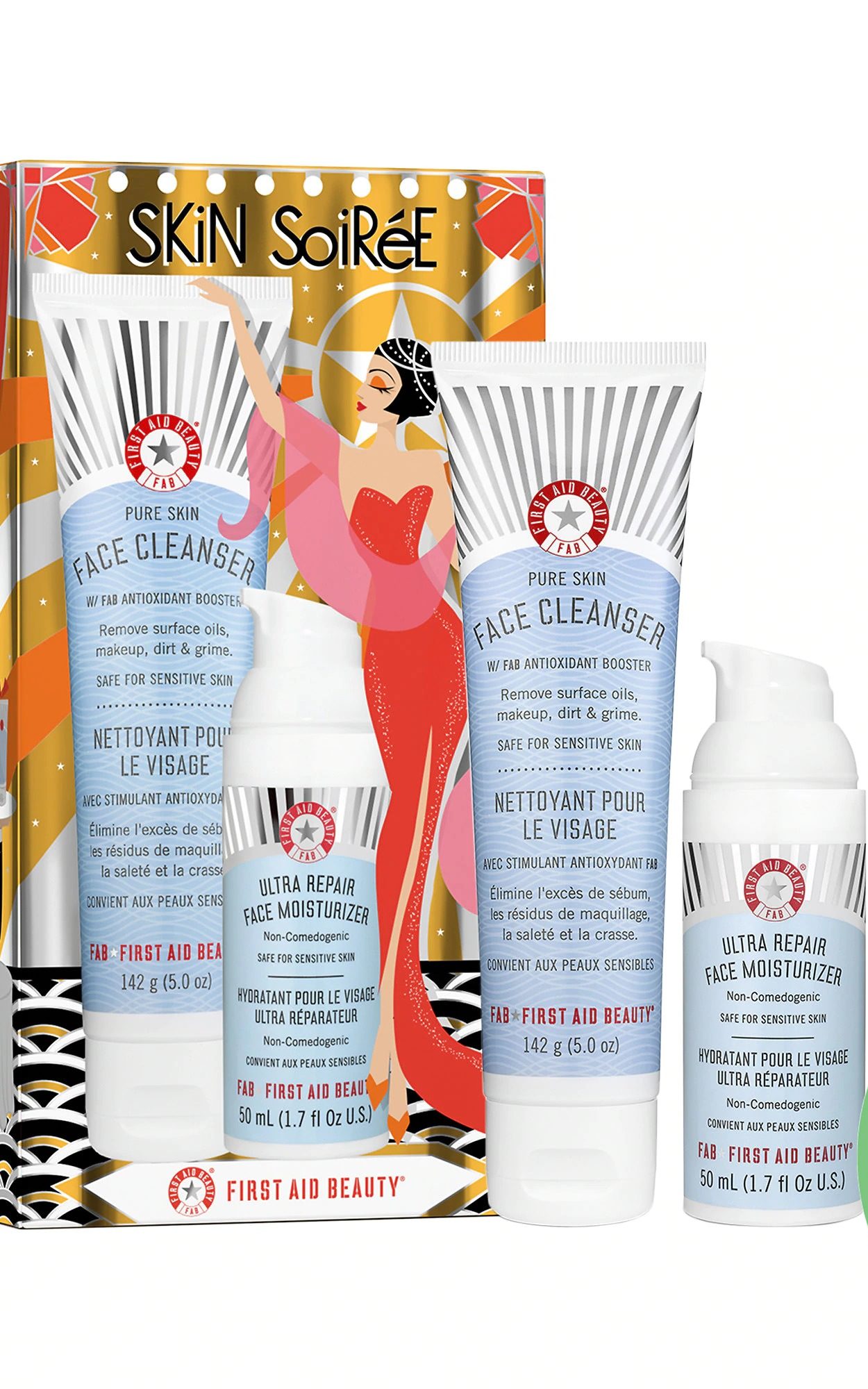 This 2-piece gift set by First Aid Beauty is a limited-edition set which makes it a perfect gift for a skincare lover. It contains all the skincare essentials for bright, smooth, and well-hydrated skin. You can never go wrong with this set as it is suitable for all skin types and is super safe. This set contains 2 fabulous products that are essential for any skincare routine.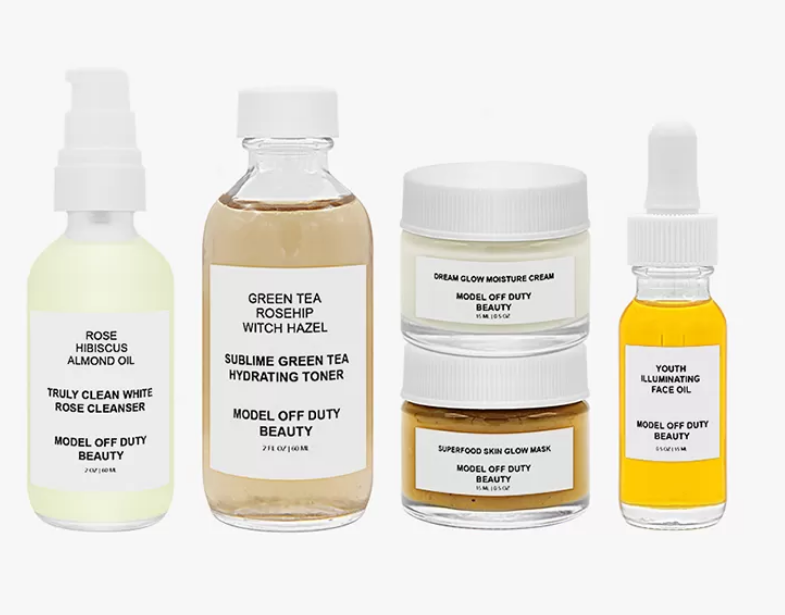 This gift set by Model Off Duty Beauty is our top-favorite. All the best products by MODB in one set, it's like a dream come true. The Glow Essentials Mini Set consists of all the essential products for a healthy and glowing skin. The set includes five highly reviewed clean beauty products namely, Superfood Skin Glow Mask, Youth Illuminating Face Oil, Dream Glow Moisture Cream, Sublime Green Tea Hydrating Toner, and Truly Clean White Rose Cleanser.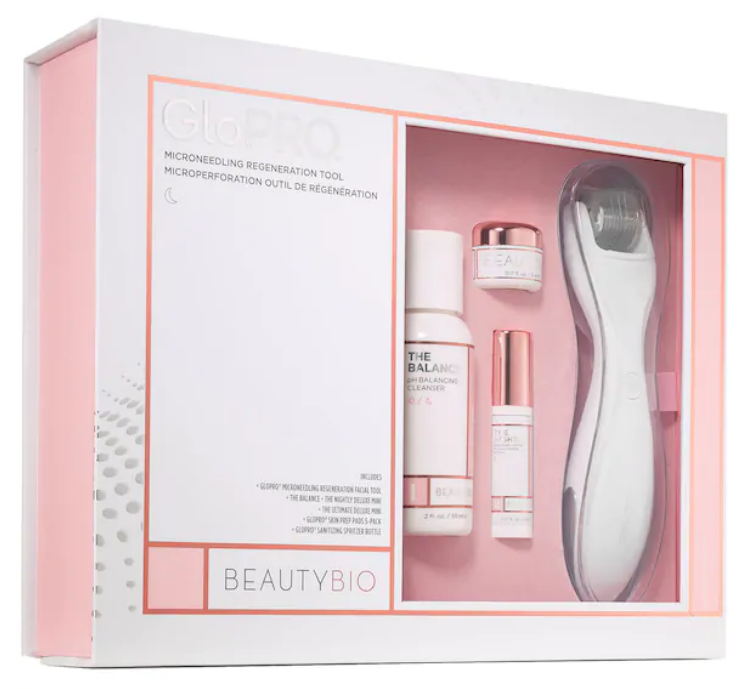 GloPRO® Microneedling Facial Regeneration Tool
The GloPRO® Microneedling Facial Regeneration Tool is an award-winning micro-needling set that intensifies your skin's absorption power by 200 times and establishes firmer, brighter, and smoother skin. It consists of nightly retinol, anti-aging serum, and gel cleanser. Along with that, it contains a facial moisturizer, skin cleansing wipes, GloPRO® micro-needling tool, a refillable spritzer bottle, and pre-loaded AAA batteries. This can be one of the most thoughtful gifts.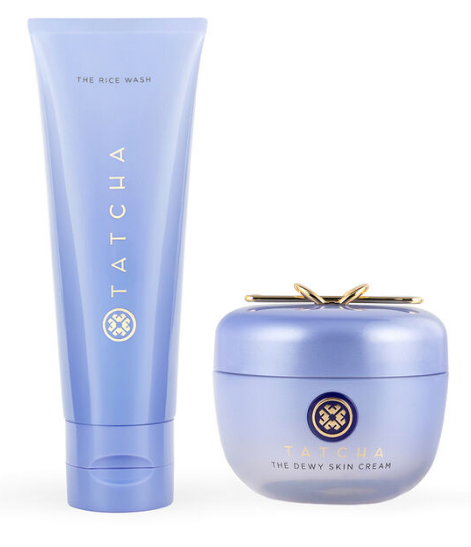 We have always liked the products by Tatcha and that is why we assure you this two-product set is the perfect pick for a gentle cleanse along with an intensive hydration experience. This set consists of The Rice Wash Skin-Softening Cleanser along with The Dewy Skin Cream, and we highly recommend both of them.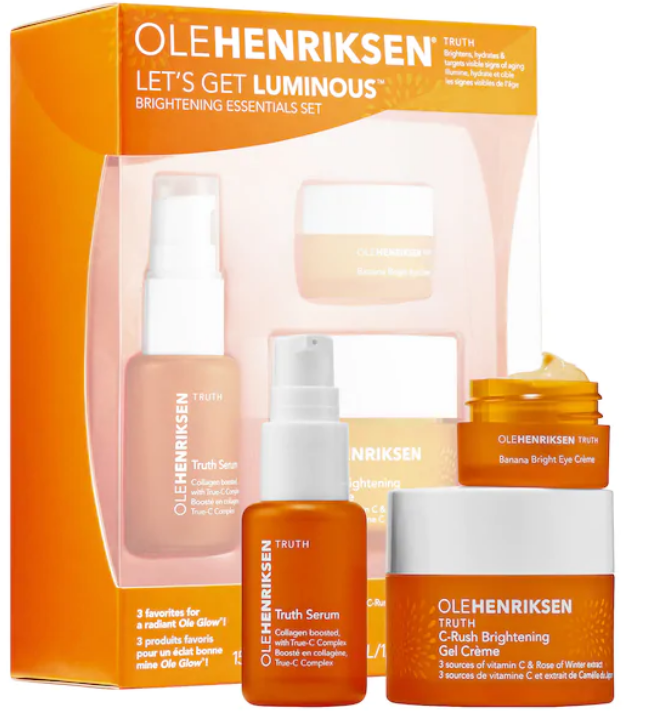 Let's Get Luminous™ Brightening Essentials Set
The Let's Get Luminous™ Brightening Essentials Set is a glow-boosting set and it consists of 3 vitamin C-filled bestsellers to reveal your bright complexion. This set consists of the Truth Serum, the C-Rush Brightening Gel Cream, and the Banana Bright Eye Cream for a complete brightening experience.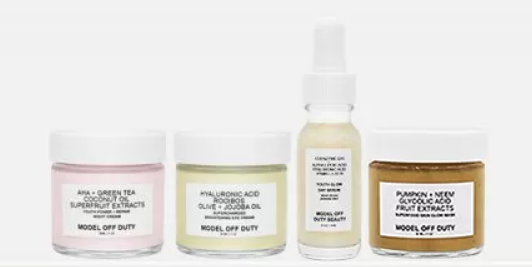 The Clean Routine Discovery Set
Model Off Duty Beauty is the best brand when it comes to safe and effective skincare. Gift your loved ones this MODB skincare set to bring back their lost glow because this set includes all the skincare essentials for a youthful appearance. It consists of Superfood Skin Glow Mask, Youth Power, Repair Cream, Youth Glow Day Serum, and Supercharged Brightening Eye Cream. These are the best products to incorporate into an everyday skincare routine.