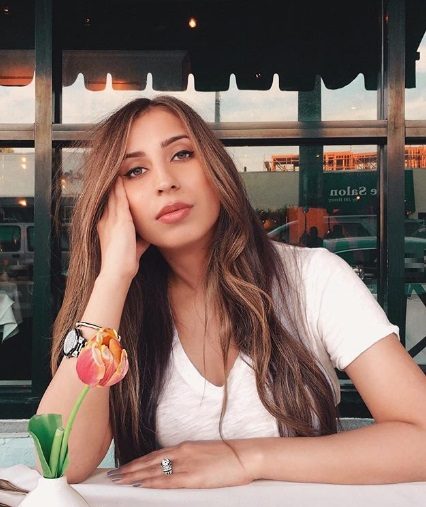 When it comes to skincare; in order to incorporate high-quality skincare, you must pick products that are natural. In fact, we urge you to pick products with completely naturally sourced and vegan ingredients that you wouldn't even mind eating. "You know an ingredient is safe if you can eat it." – that's the trick which has never failed us. For several people around the world, the mere thought of going all-natural seems extremely old fashioned. However, if you are one of them, you need to keep up with the innovation in skincare because today, the world of natural skincare isn't made up of handy home remedies.
After years of research, the skincare experts around the globe have formulated excessively effective and clean substitutes for each chemical-filled product that isn't good for you or the environment. Yes, skincare can be sustainable – that is how you can make sure your skincare products are healthy for you as well as the planet. We understand that selecting the best natural skincare brands isn't easy at all but you don't need to worry because we have your back.
We have enlisted all the nature-friendly skincare brands that are setting the highest standards for the entire skincare industry. We ensure each product enlisted is free of every toxic or irritating ingredient ever found. Apart from that, these products are vegan, cruelty-free, and sustainable as well. Read on for a list of the top 5 natural beauty products to fulfill your skincare needs while helping our precious mother earth.
Model Off Duty Beauty offers the best of clean beauty products, that is why we highly recommend the Dream Glow Moisture Cream. This moisturizer is a rich blend of all-natural superfoods like avocado, jojoba, and rosemary. Pick this moisture cream to instantly rejuvenate, moisturize, hydrate, brighten, and protect your skin. Get a refreshing youthful glow that lasts all day long with this MODB product.
T.L.C. Sukari Babyfacial™ AHA + BHA Mask
Drunk Elephant is doing its bit in producing the best kind of natural skincare. The T.L.C. Sukari Babyfacial™ AHA + BHA Mask is a high-quality mask that reveals your lost radiance in no time. You need this mask to naturally unveil your clear, youthful-looking skin. Suitable for all skin types, this lightweight mask targets the signs of aging and makes your skin happy.
Plum Plump™ Hyaluronic Acid Serum
Glow Recipe is an extraordinary nature-friendly brand. It produces products that are made up of natural superfoods. One such product is the Plum Plump™ Hyaluronic Acid Serum. It is the best hydrating serum enriched with the goodness of natural and juicy plums. This lightweight serum is all you need to get rid of any dryness, wrinkles, or fine lines.
Squalane + Marine Algae Eye Cream
Squalane + Marine Algae Eye Cream is an amazing hydrating cream. Its natural and fast action technology deserves your time. Pick this eye cream to firm and lift the delicate area around the eyes. Suitable for all skin types, this rich cream works in less than a week.
Rose & Hyaluronic Acid Deep Hydration Toner
This everyday toner is natural, gentle, and effective. Its non-stripping technology is worth spending on. You need this toner to incorporate the power of real rose petals into your routine for smooth and hydrated skin. Pick this toner and get rid of any dryness, dullness, or unevenness.