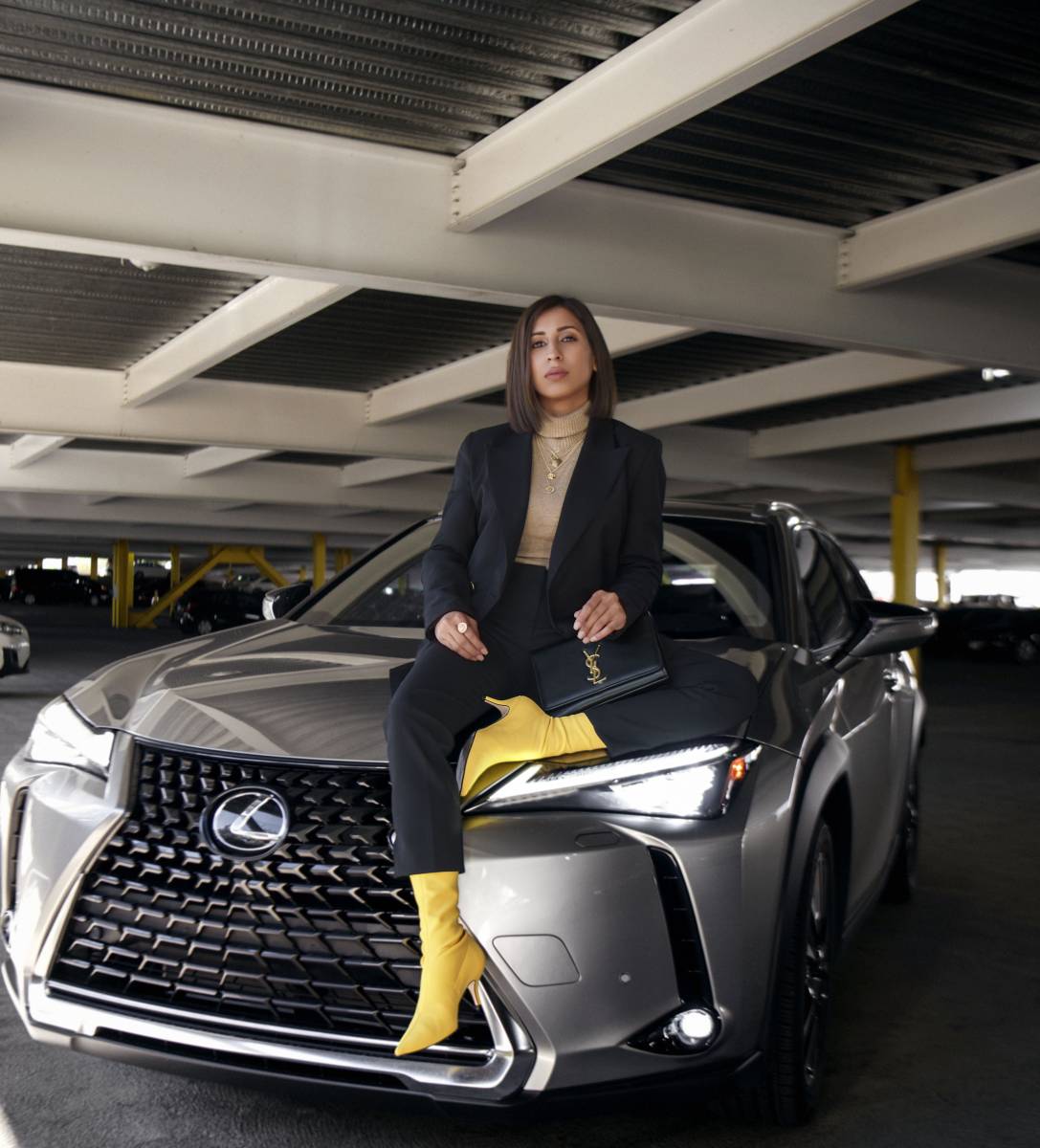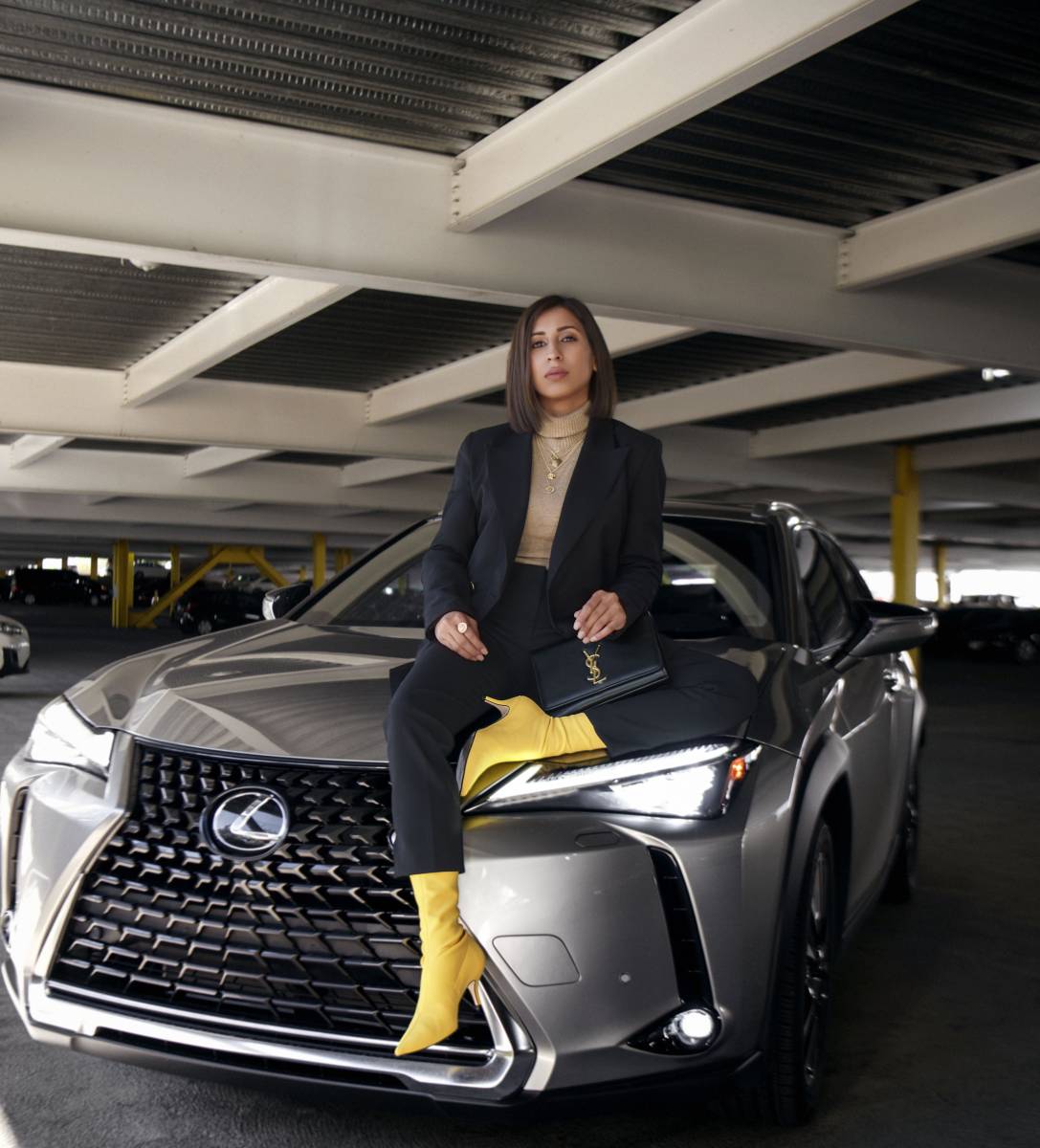 My love for knits starts showing up the moment temperature drops to a certain bit! Revamping my wardrobe and stacking it up with knits as soon as Fall arrives is one of my favorite things to do – not even kidding! While the basic sweaters never go out of style, there are new additions to the trend chart every year, which definitely cannot be ignored! Layer 'em up, pair 'em up with joggers, jeans, and everything you have in your mind, they'd still manage to catch the attention they deserve! Here's a list of some sweater styles I'm absolutely in love with!
One-Shoulder
One of the most feminine and elegant styles, a one-shoulder sweater can amp up an ordinary look like no other! Dress it up or down according to the place you're heading to – it looks good with slouchy denims & commuters and better with skinny denims & knee-high boots! Dressy and modish, this style is perfect when it's not too cold to be covered in multiple layers!
…

…
Open-Back
This one's truly a superstar of the season! This trend came to the streets from the runway real quick and I've been seeing it literally everywhere now! Chic and feminine, this is probably the sexiest version of sweaters till date. Show up in these trendy knit pieces while you show off a bit of skin! I'd call it a wardrobe staple for all the fashion IT girls out there!!
…

…
Oversized Sweater
These chunky pieces are exactly what I'd be living in this season! I'm more than happy that oversized sweaters are actually a thing this season (I might just stop stealing Dino's sweaters now). Easy to pull off and cuter than it sounds, this one's perfect for a casual outing! Just slip in your favorite commuters or knee-highs and you're good to go! You can elevate the overall look by adding some chunky accessory pieces like the oversized chainlinks.
…

…
Button-Front
Classic, sophisticated and stylish, button front cardigans are one of my favorite knitwear pieces and a winter wardrobe-essential, for sure! Layer it over any top with fastened buttons for a warm, cozy feel or just drape it over any outfit to add some grace to it! If you haven't invested in a button-front cardigan yet, I'd surely recommend you to because these beauties are classic!!
…

…
Turtle-Neck Sweater
The turtleneck is an extremely versatile closet classic that looks chic with almost everything from slouchy trousers to pencil skirts to basic denim. Layer it under a blazer for a more formalized look or just show it off completely for an elevated, sophisticated look! I can literally never get enough of stuffing my wardrobe with these classics! Love 'em!!
…

…
Exaggerated Sleeve
Ruffled, flounced, puffed or balloon, any type of exaggerated sleeve can add an edge to your ordinary ensemble! They give an effortless chic look to the outfit and are obviously more stylish than basic full-sleeve sweaters. Pair it up with a vintage-inspired midi skirt or flaunt it over your basic skinny denims – either way, they'll make the heads turn!
…

…
What's your favorite sweater style for the season? Do not forget to share with me!