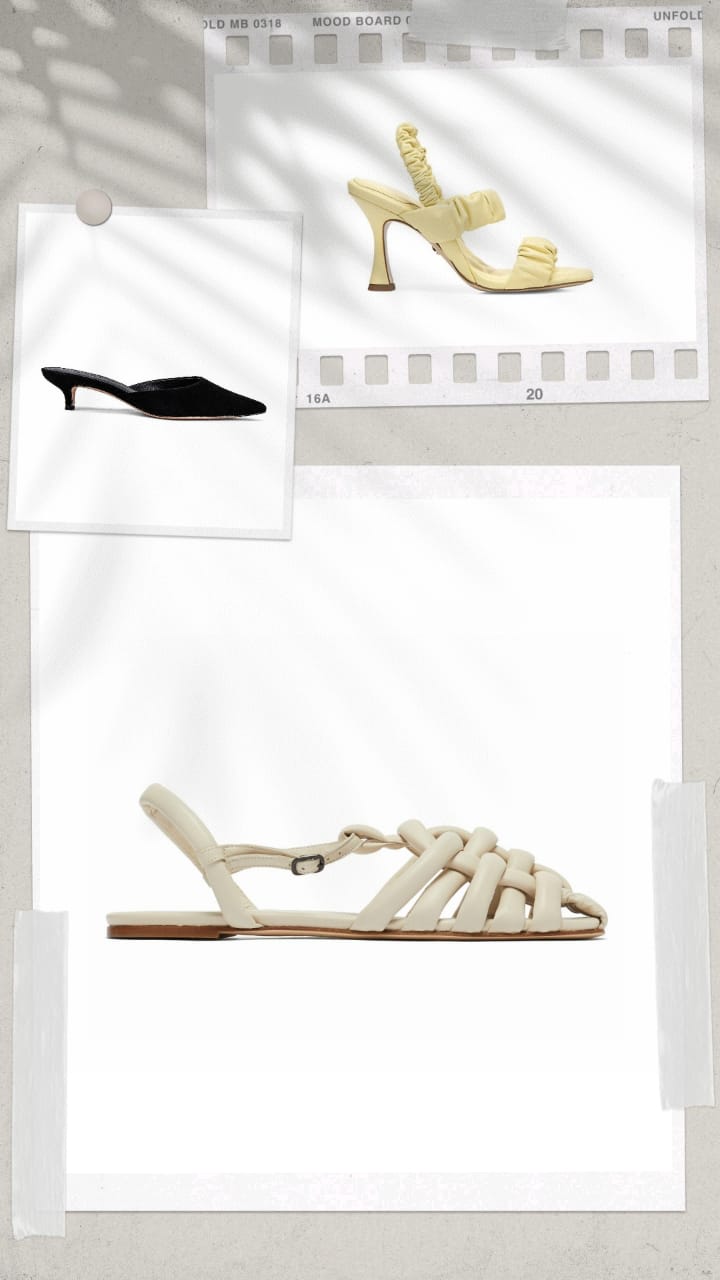 Can you believe that we are halfway through 2021? And as we begin to adapt to the new normal, why not invest it in knowing the shoe trends that are stealing the sartorial spotlight? These shoe trends are not far away from what we've been lounging in, which means they are not only comfy but modish too. A couple of them are resurfacing from the past, and some are one-of-a-kind. These trends are for everyone and for every kind of occasion, be it casual dress-up or special event.
Starting from kitten heels to fishermen sandals, these shoe trends are here to help you emerge from the loungewear chrysalis without compromising on comfort. So, keep scrolling and explore these 5 big shoe trends of the year that'll complete your closet too.
5 Shoe Trends That Are Officially In This Summer
1. Cutesy Kitten Heels
Bid goodbye to torturous high heels because cutesy kitten heels are ahead in the fashion league this year. Now that your feet are habitual of fuzzy slippers, jumping onto high heels would anyway be a drastic jump. Let kitten heels help you find the middle ground.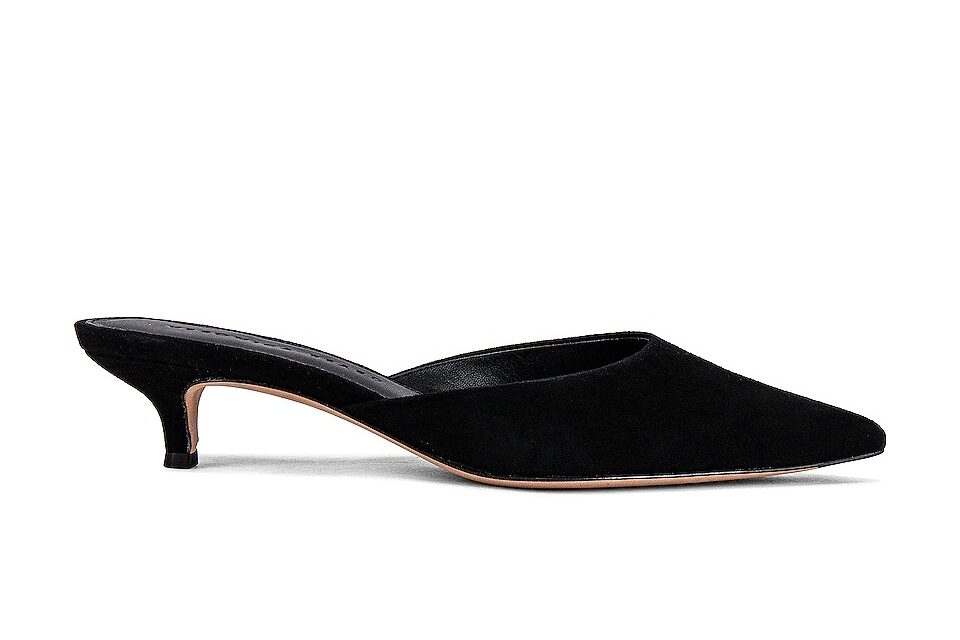 Veronica Beard Fatina Mule ($325) $228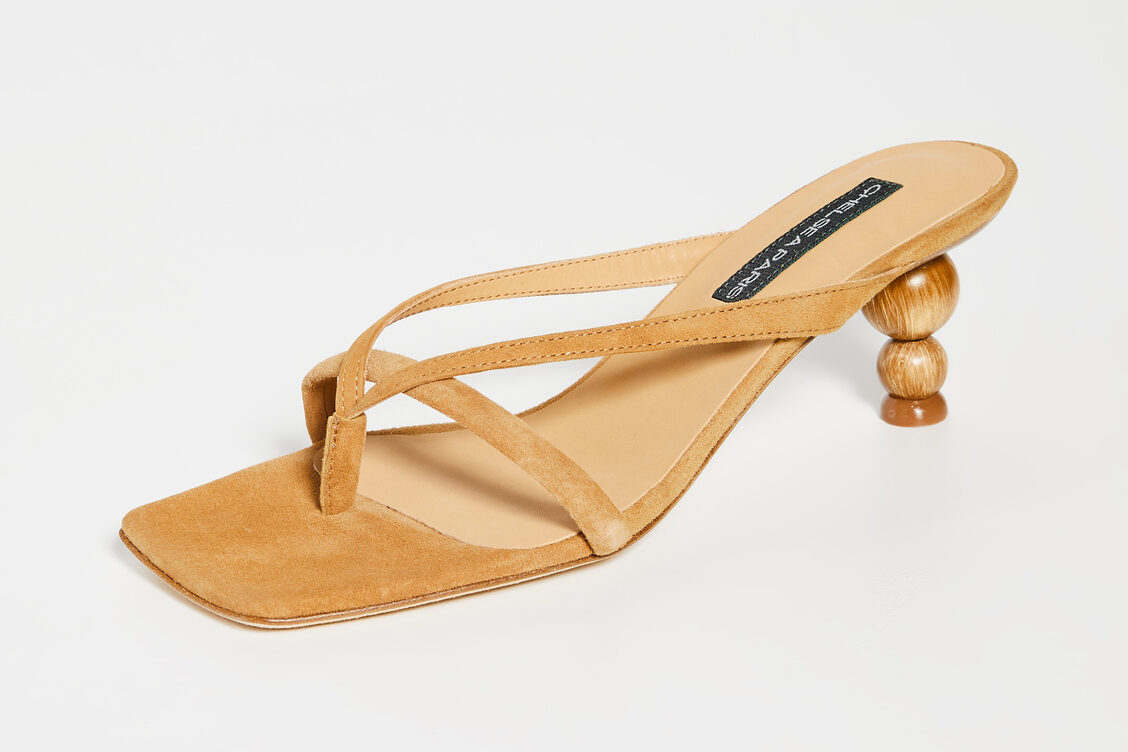 Chelsea Paris Slash Sandals ($380)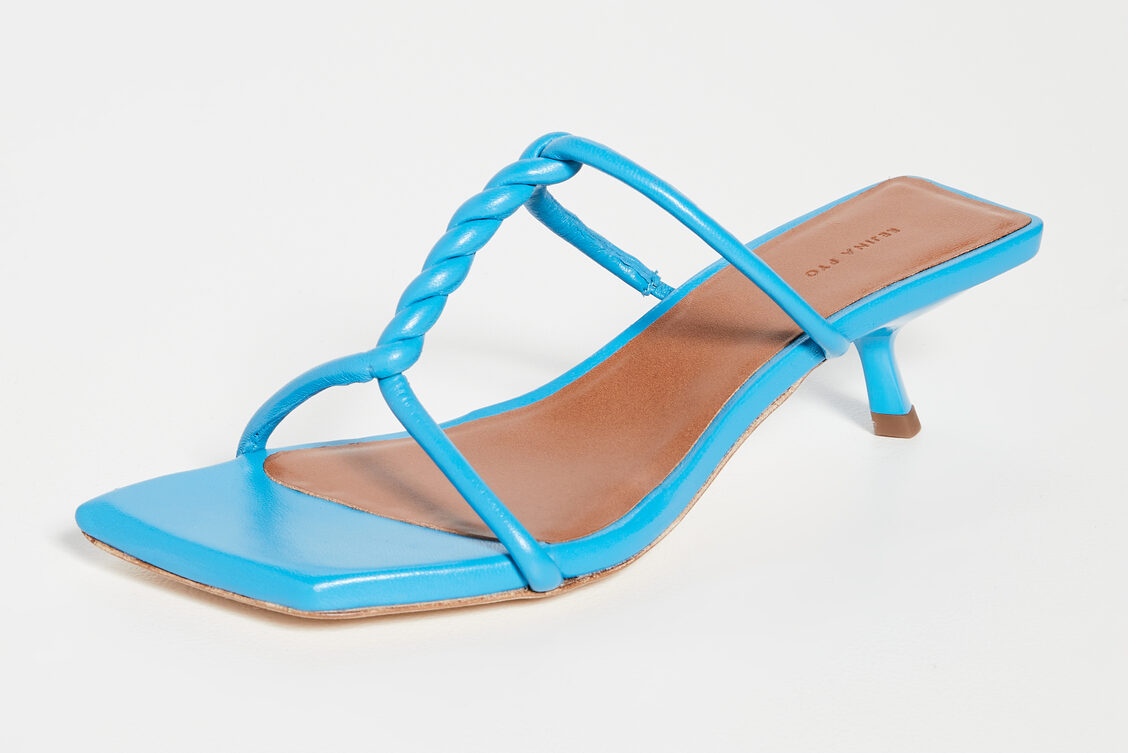 Rejina Pyo Cleo Sandals 30mm ($470) $329
2. Fancy Flip-Flops
Walk in style without compromising your comfort by wearing flip-flops. This sandal trend caught everyone's attention on the runways, and now they are here to dominate your styling ideas.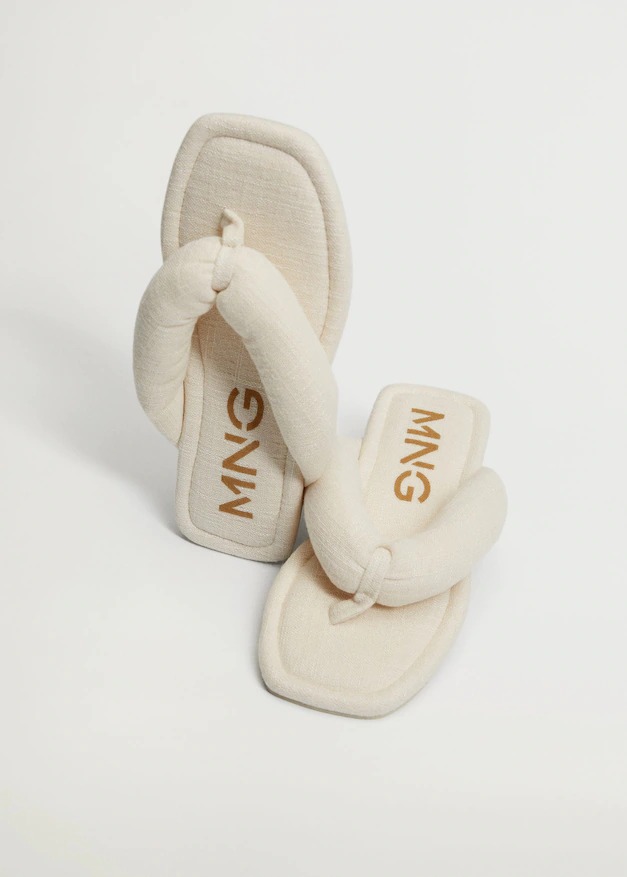 Mango Quilted cotton slippers ($39.99)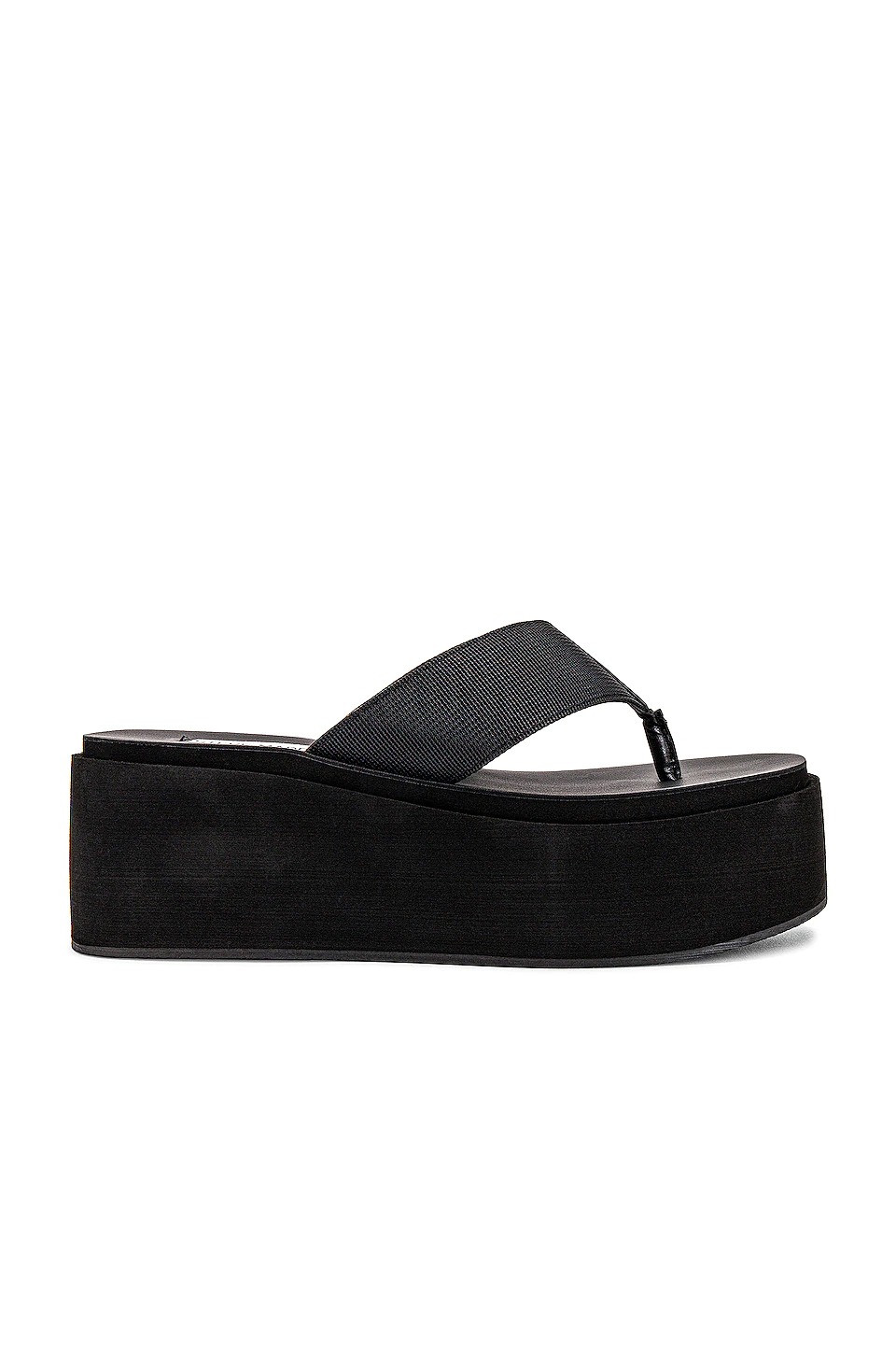 Steve Madden Better Sandal ($59)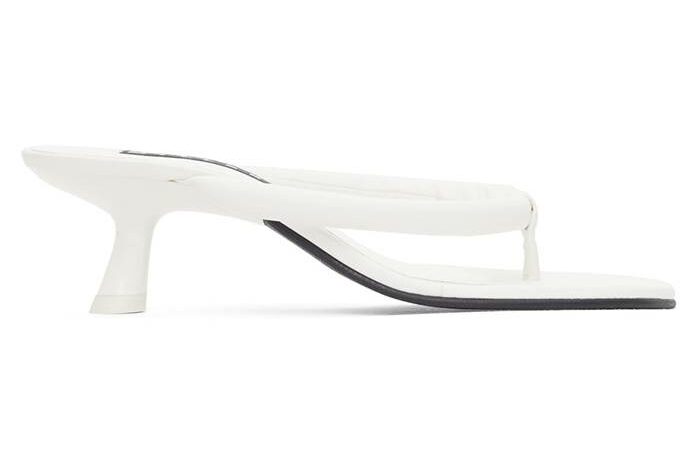 Simon Miller Vegan Leather Beep Thong Sandals ($330) $198
3. Ritzy Ruched Sandals
From dresses to tops to sandals, ruched details are seen everywhere, and it's time when you incorporate the same into your closet. The wrinkled look of these sandals looks stunning and will sustain for a long time too.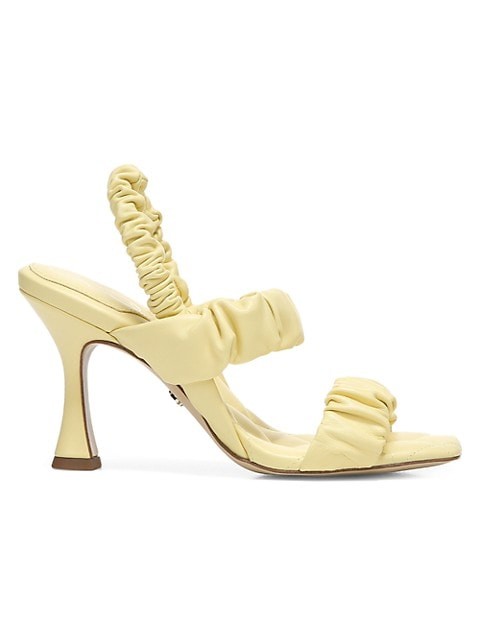 Sam Edelman Marlena Ruched Leather Slingback Sandals ($140)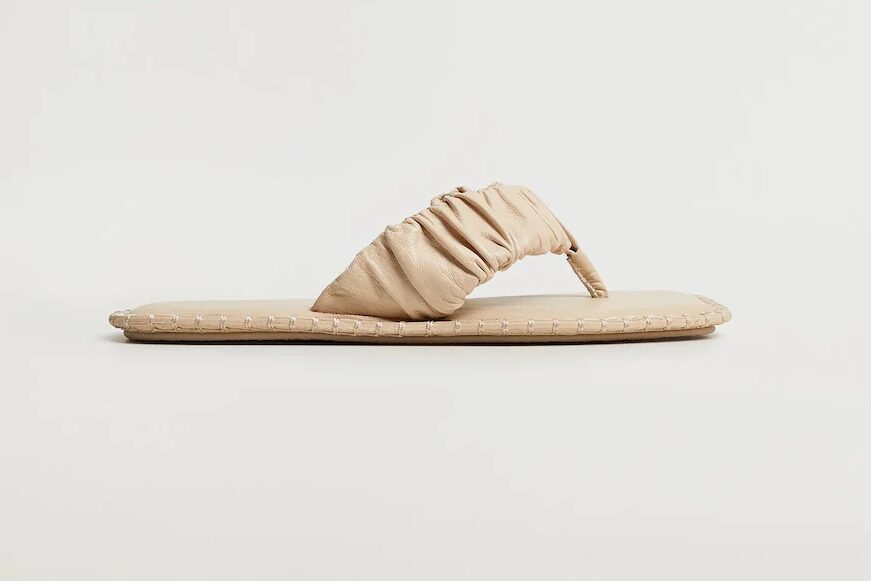 Mango Ruched leather sandals ($99.99) $59.99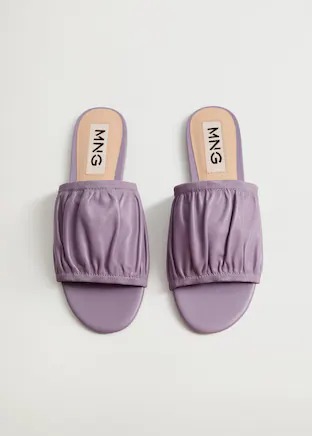 Mango Ruched leather sandals ($59.99) $39.99
4. Funky Flatforms
The fashion world is giving a big nod to the flatforms sandals this year, and why not? They are comfy, chic, edgy, and whatnot. Be it with dresses, shorts, or baggy jeans, you can wear these sandals with almost everything.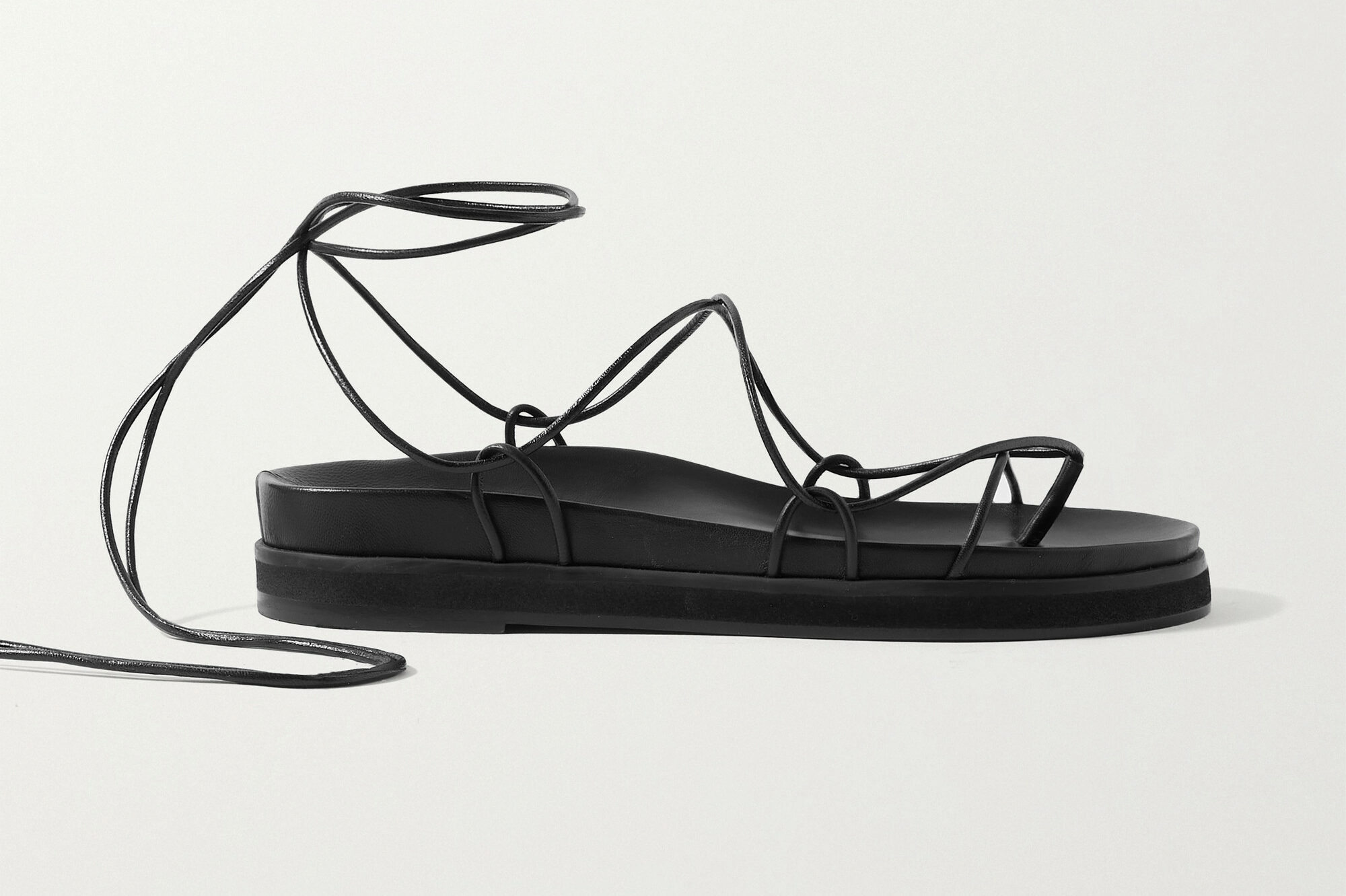 Porte & Paire Leather Sandals ($245)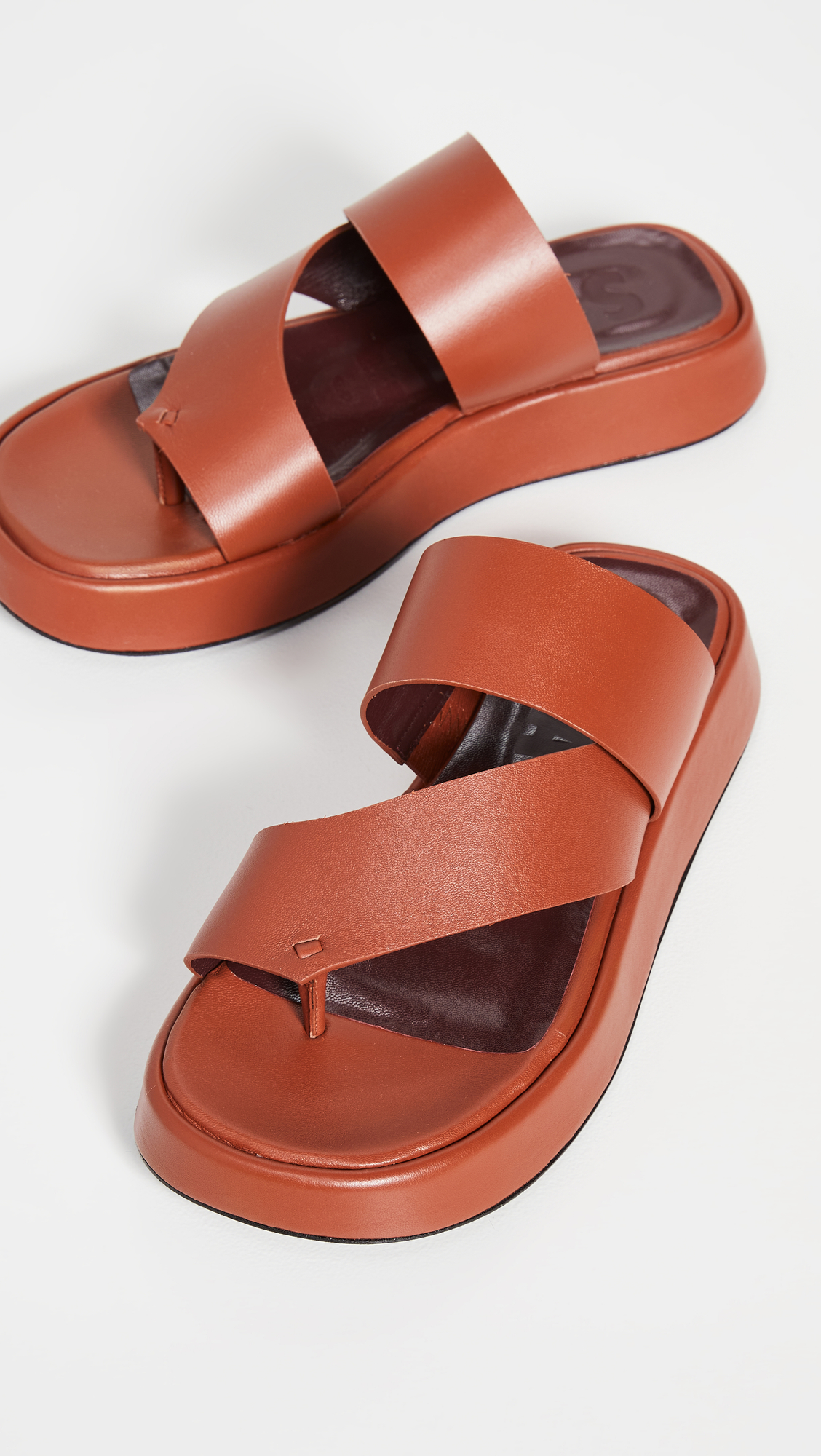 Staud Fly Flatform Sandals ($395)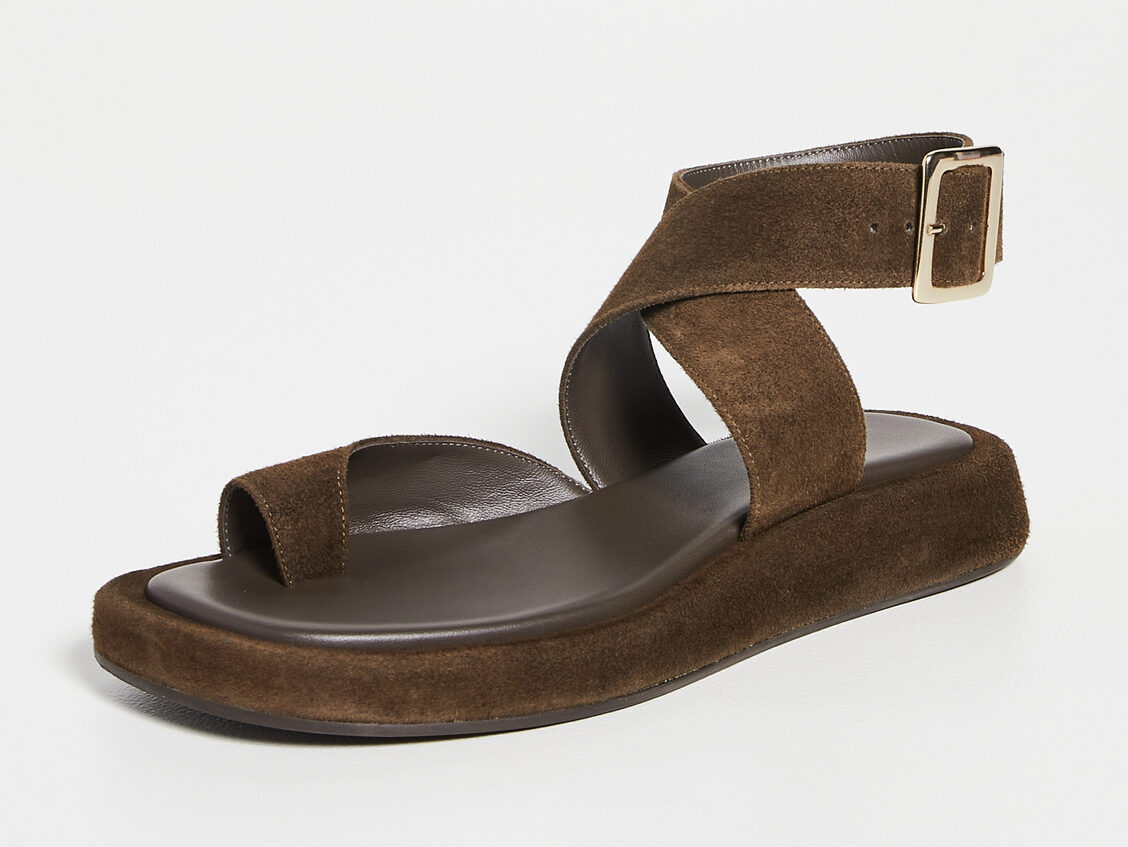 Gia Borghini x RHW Rosie 4 Sandals ($575)
5. Fishermen Sandals
Here's a new functional and chic sandal trend that will perk up your obsession with sandal hoarding. Yes, we are talking about fishermen sandals that are super comfy to be worn every day, all day long.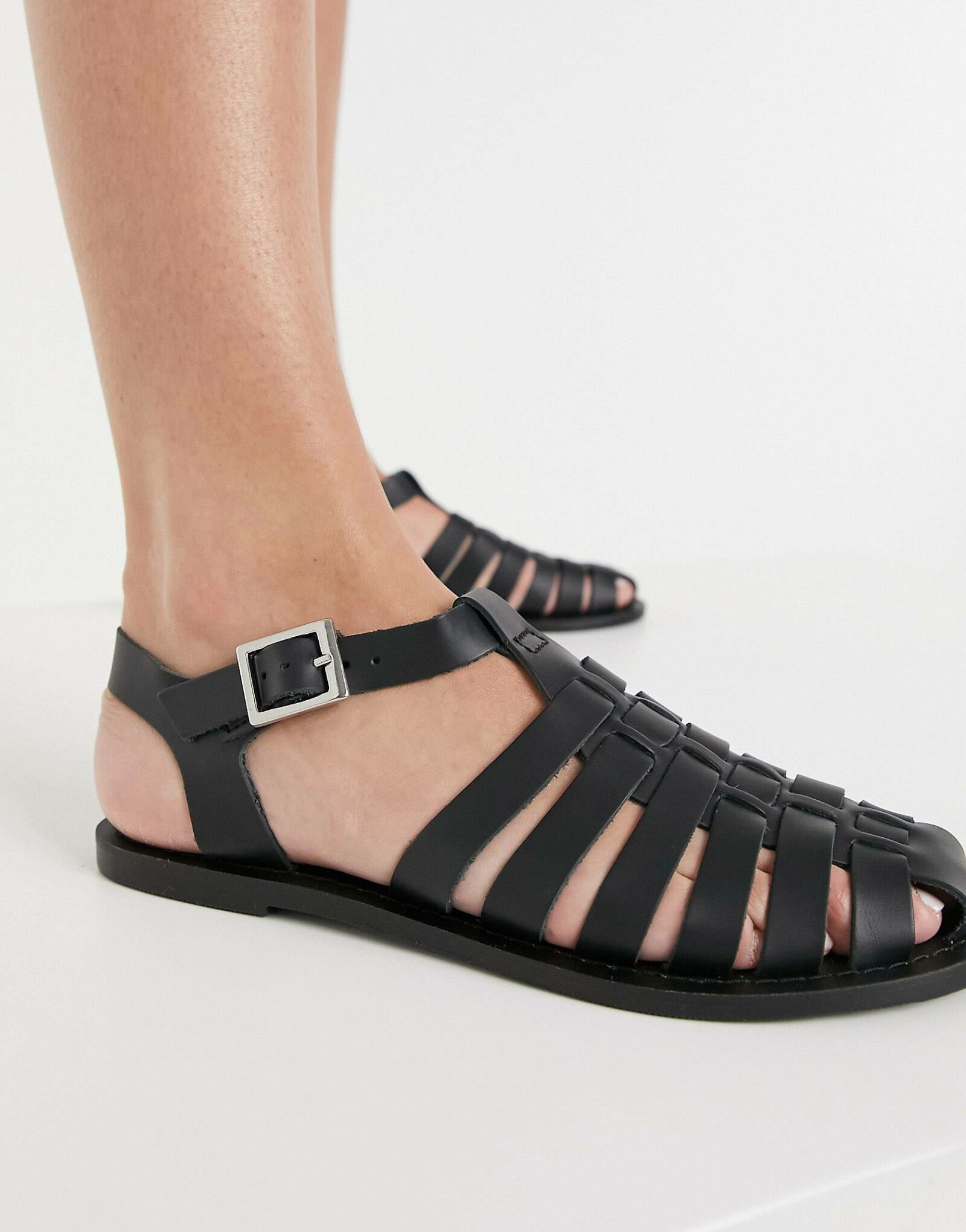 Asos Marina leather fisherman flat shoes ($40)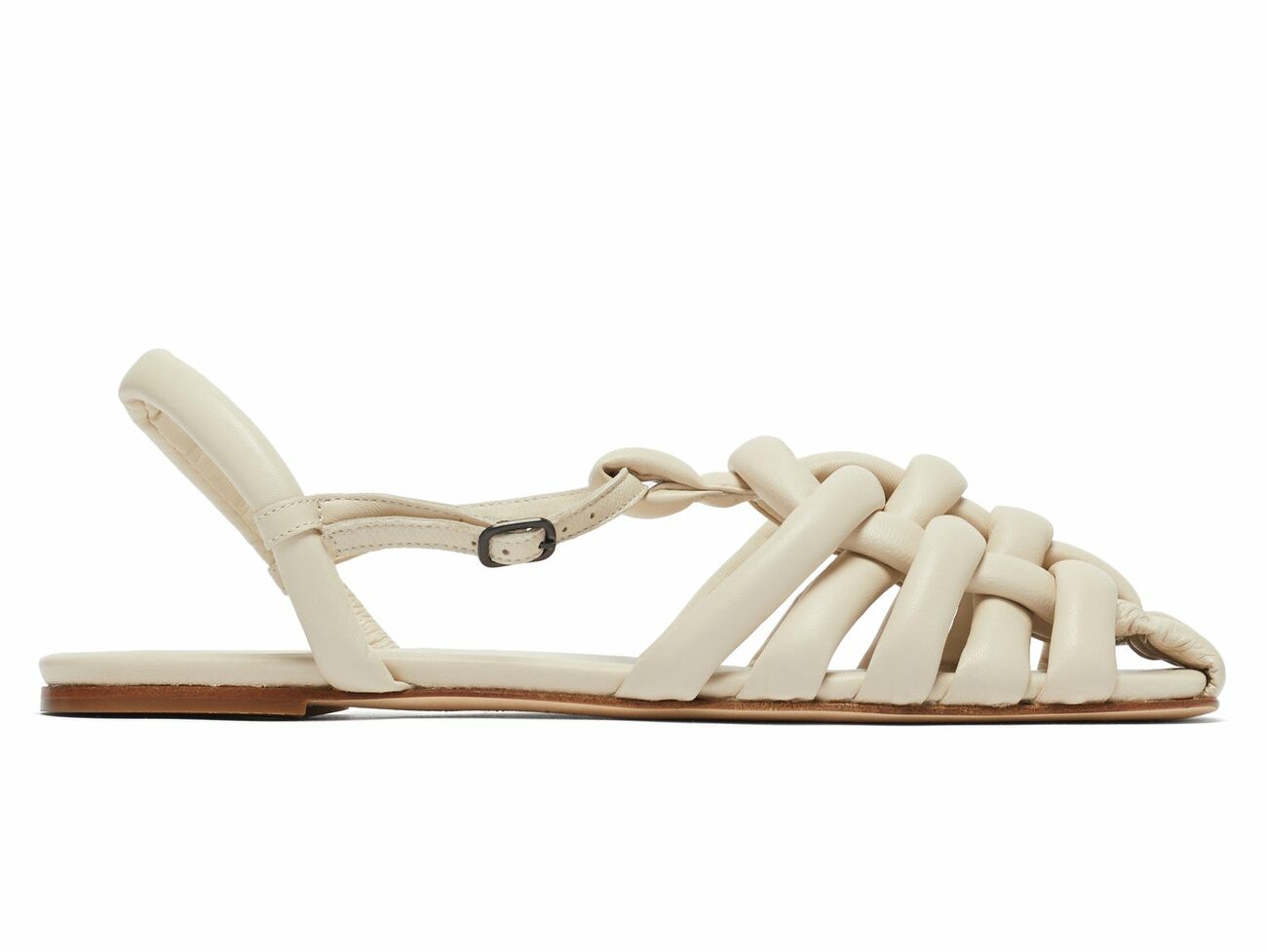 Hereu Cabersa woven padded-leather sandals ($405)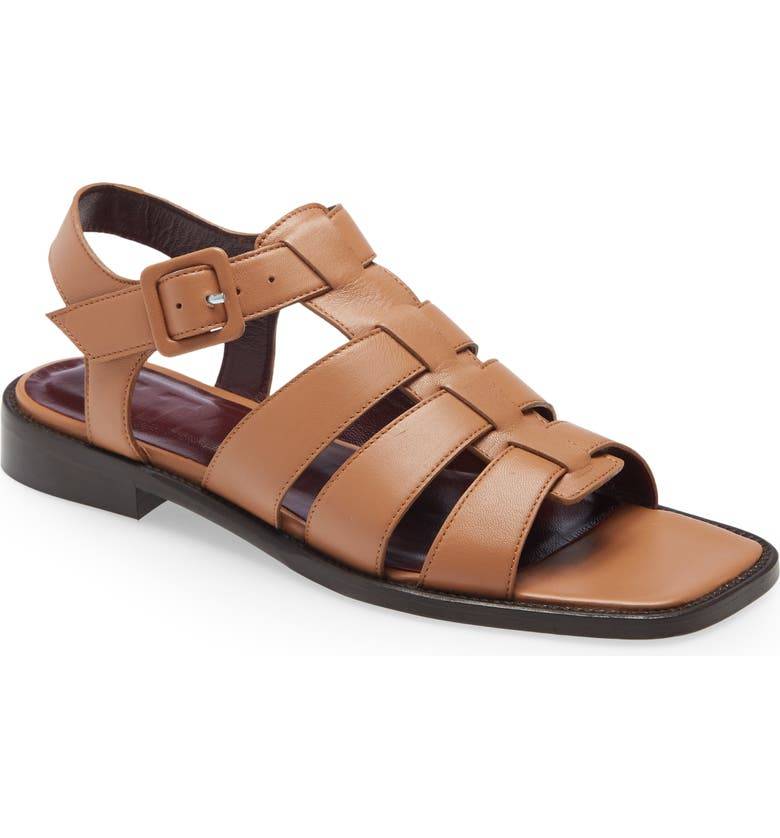 Staud Elsa Sandal ($375)
Up Next: 15 black bikinis that can be your next swimwear staple