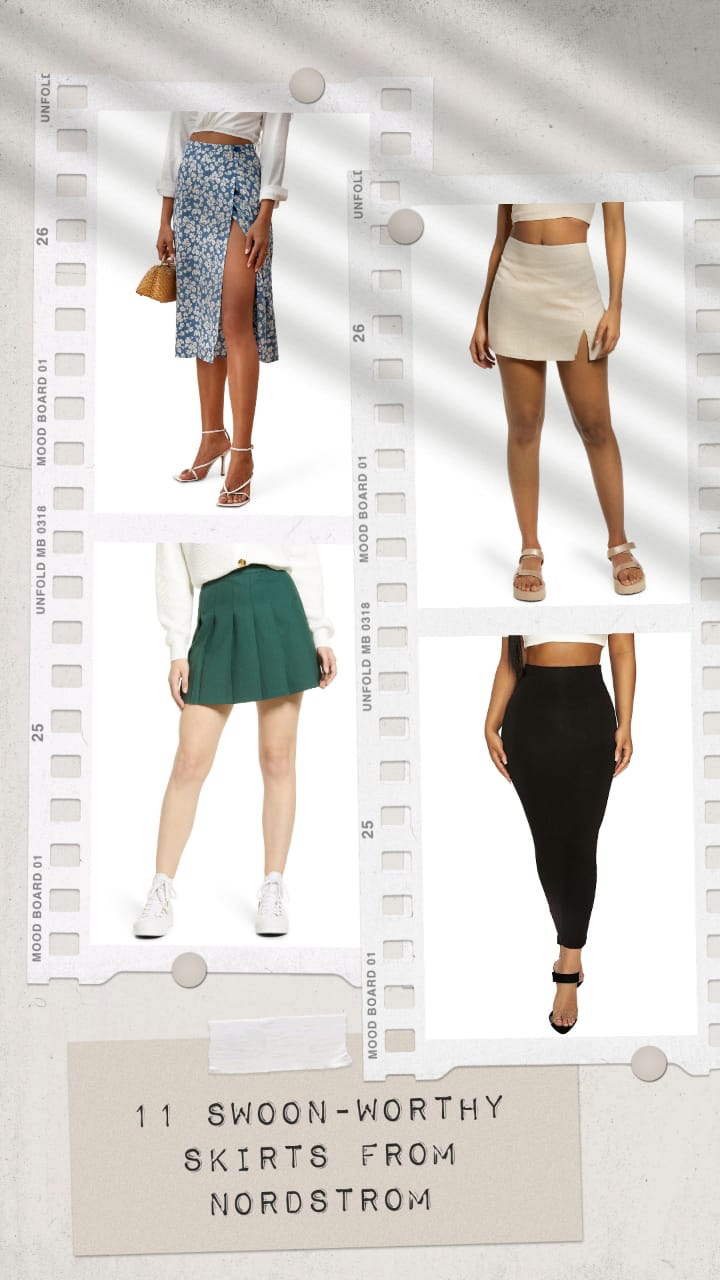 In case you didn't get the memo, but this year is your opportunity to break out of your sweatpants that have been ruling your wardrobe since last year. In 2021, we are not missing a chance to flaunt our legs by wearing sexy yet classy skirts, isn't it, ladies? Well, now that summer is creeping in, and you need a better alternative for denim, skirts have you covered. This is why we have picked the cutest 11 Nordstrom women's skirts that are undoubtedly swoon-worthy. So, go ahead and give your wardrobe a feminine spin with these skirts waiting below.
Be it a beachy wrap skirt, mini-skirt, or midi denim skirt; there's something to suit every fashion taste. Be it for a romantic summer or casual evenings, our versatile selection of skirts will work for all of these occasions.
11 Nordstrom Women's Skirts We're Swooning Over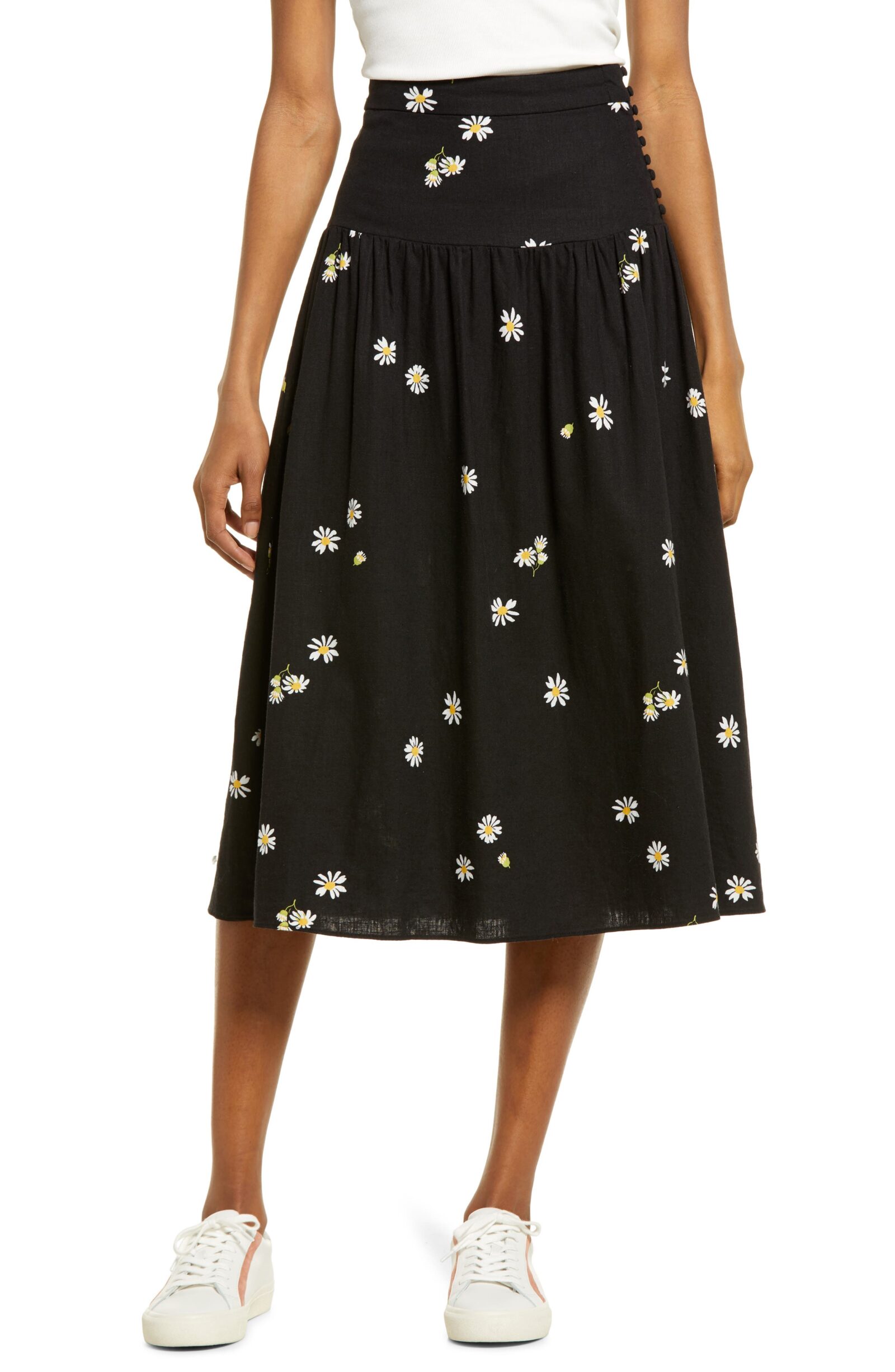 Madewell Linen Blend Buttoned Yoke Midi Skirt ($98) $48.99
Trust us, you will never want to take off this cutesy floral skirt. It sits beautifully high on the waist and will give an instant boost to your look.