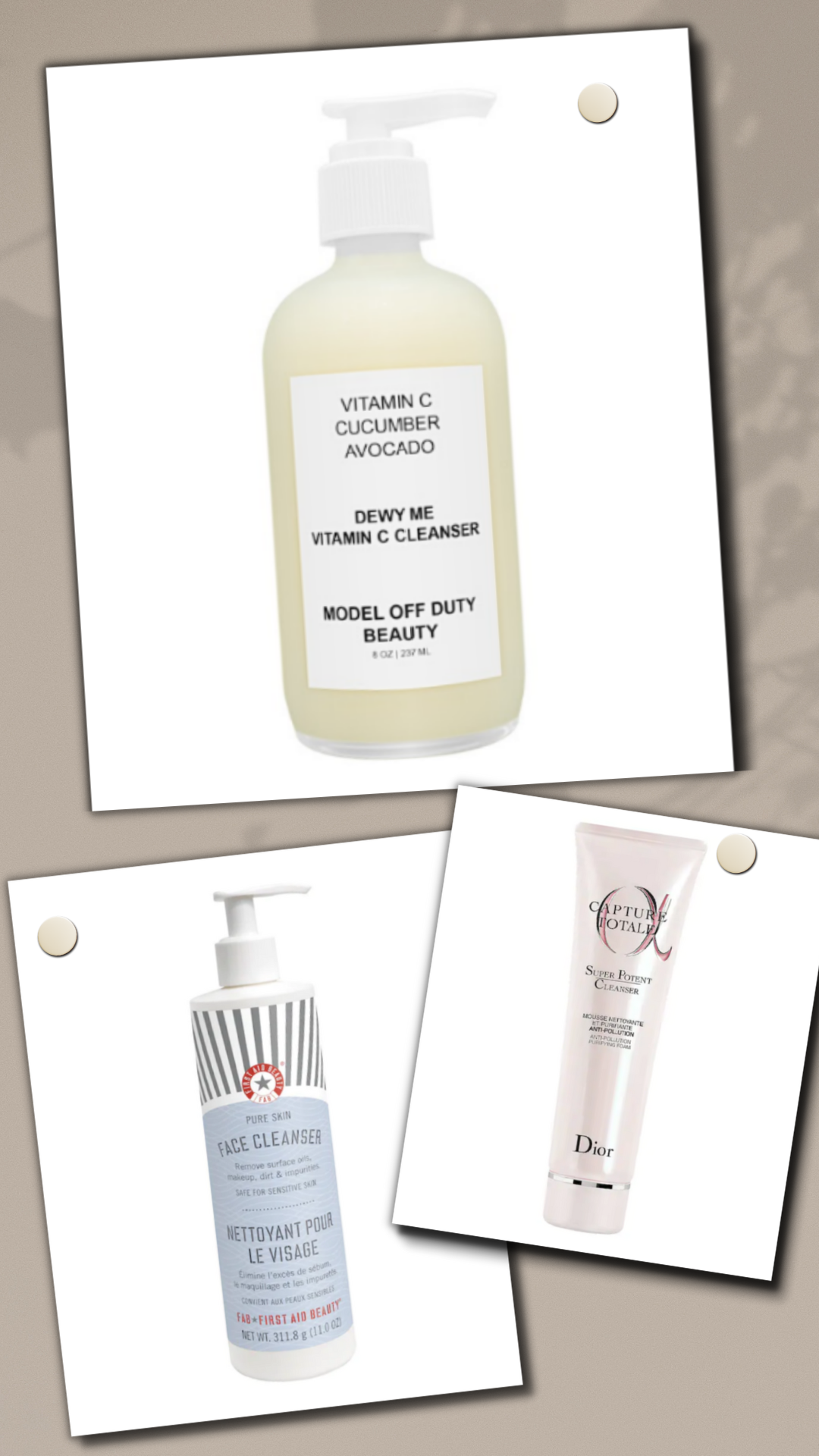 Every person who knows the ins and outs of a good daily skincare regimen knows how essential a cleanser is. In fact, a cleanser is the first step of every skincare routine. So, if you get this step wrong, your skincare routine will fall apart like a house of cards. The current beauty market is jam-packed with a gamut of cleansers – some work great, while others are downright ineffective. And there's no way to find which is which unless you try it yourself.
To save you from the fear of experimentation with your skin and the effort that goes into trying every well-marketed cleanser out there, we have done our research and come up with the 5 best cleansers that are absolutely game-changing. The cleansers on our list are as gentle as they are effective, and each one of them removes excess oil, debris, and makeup residue from the surface of your skin along with the dead skin cells from deep within. Below, you'll find 5 cleansers that are so 'worth it' that you won't have to think twice before buying them. Get ready, your skincare routine is about to be transformed in its entirety.
Model Off Duty Beauty Dewy Me Vitamin C Cleanser
The Dewy Me Vitamin C Cleanser is truly a remarkable gel-based cleanser. This foaming cleanser comes packed with clean ingredients, such as Vitamin C, Vitamin B, avocado oil, and cucumber, and is absolutely safe to add to your AM as well as PM skincare routine. This cleanser by MODB effectively yet gently draws out all impurities and build-up from your skin, but without stripping it of the much-needed hydration. Protect your skin and achieve an effortless dewy glow with this fantastic skincare product.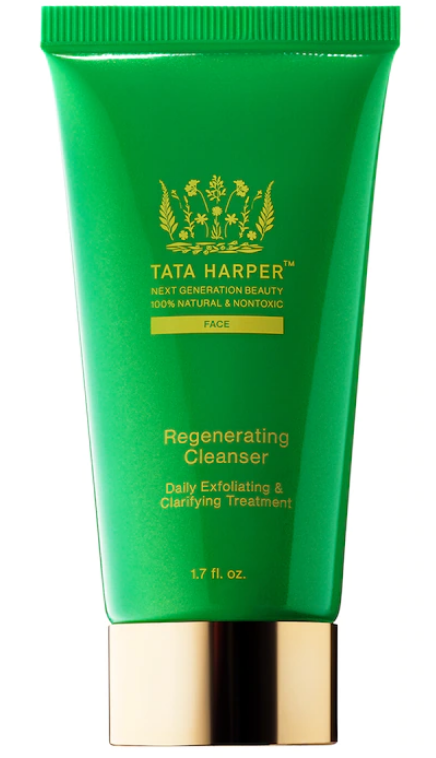 Tata Harper Regenerating Exfoliating Cleanser
This crowd-favorite Tata Harper cleanser will always make it to our list of best cleansers. And why not – when a cleanser suits every skin type, removes excess dirt, makeup, and oil from the skin, leaving it hydrated, even-toned and balanced – why would anyone not add such a cleanser to their beauty cabinet at the first chance? Also, did we tell you that this cleanser is formulated with apricot microspheres, natural BHA from white willow bark extract, along with olive oil liquid crystal complex sulfate? Plus it is free from any parabens, phthalates, and formaldehyde? Get rid of skincare issues such as enlarged open pores, dullness, or dryness with this unbelievably good cleanser that offers the skin the love it deserves.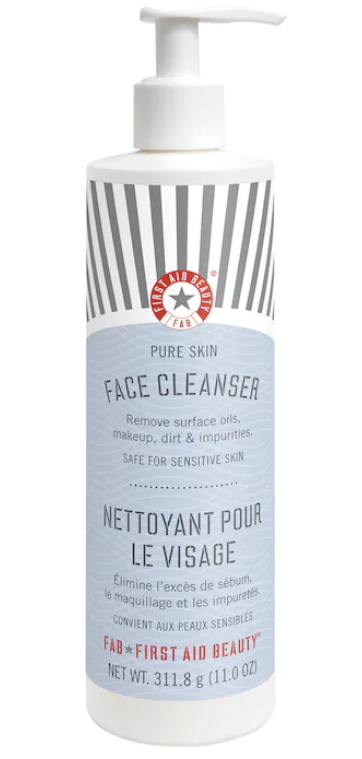 First Aid Beauty Pure Skin Face Cleanser
This lightweight, gentle cleanser is just what your skin needs. The First Aid Beauty product is really, really good at removing makeup residue, excess oil, and unwanted impurities from the skin in an instant, but never strips your skin of hydration and leaves it smooth and supple with a radiant glow. This scentless cleanser is so gentle that it won't leave behind that much-dreaded dryness or redness, thanks to ingredients that swim within, such as aloe vera, glycerin, and allantoin. This vegan, cruelty-free, and gluten-free product is a great buy if you are looking for a cleanser that pampers your skin and keeps it clean.
Sensitive skin requires extra gentleness, and this super-gentle cleanser offers just that. When you want a job-done-good kind of makeup removal from your skin (think waterproof makeup!), then opt for this cleanser. This skin care product will melt away even waterproof makeup in the blink of an eye, and that too, without being harsh! Packed with soy protein sourced amino acid and natural rosewater, this superb cleanser not only cleanses your skin of makeup, oil, and impurities but also tones, softens, and balances it. If you want only the good stuff for your skin, add this amazing cleanser to your list.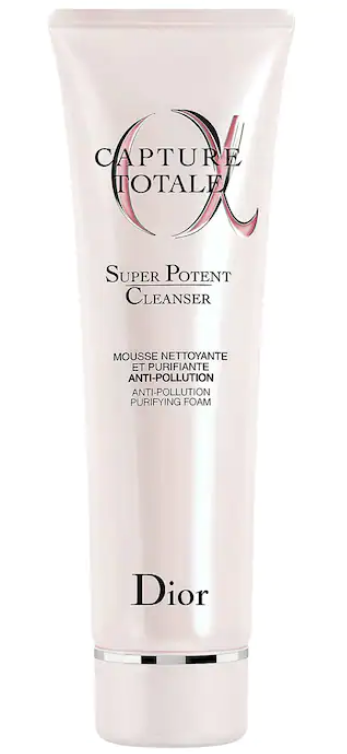 Dior Capture Totale Super Potent Cleanser
Dior's' Capture Totale Super Potent Cleanser is a gentle cleansing product that can totally transform your skin. For those who have sensitive skin, here's your holy grail product, because this oh-so-good cleanser draws out all the excess dirt and oil without stripping your skin of essential moisture. This innovative anti-pollution foam cleanser is made up of 83 percent natural-origin ingredients. Elevate your daily regimen by adding this much-raved-about cleanser to it.