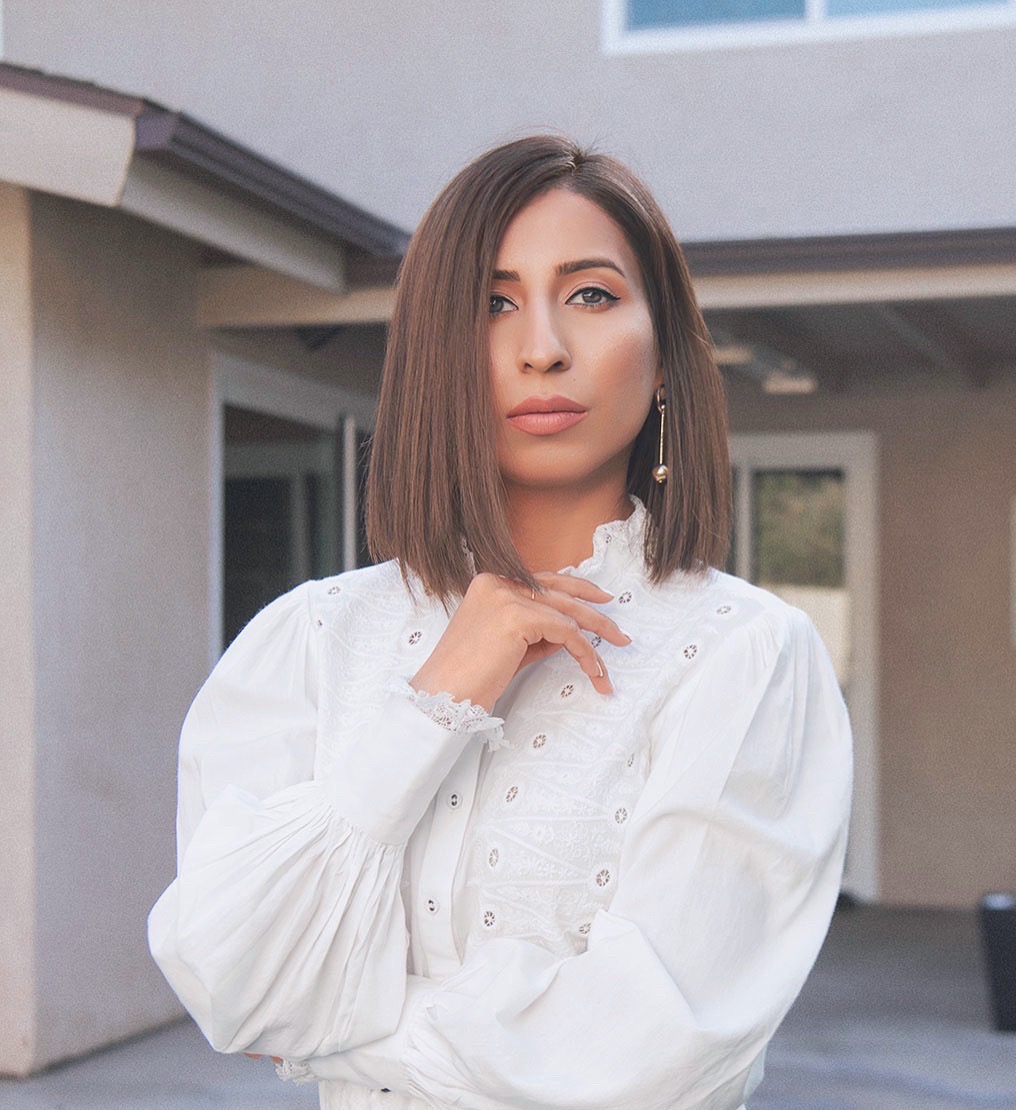 Until some decades ago, women did not realize the importance of cleansing; that's why they merely washed their faces with soap and water and called it a day. Today, the skincare industry has come a long way. I have precise products specially designed to deliver just the right care. Cleansing is not just a luxury anymore; it is a daily ritual, a necessity. Cleansing is one of the most basic steps of any skincare routine. That's probably why you have never thought much about it. But what if I tell you, you can elevate your basic cleansing routine? All you need to do is incorporate a simple Korean beauty trend called Double Cleansing.
What Is Double Cleansing?
Double cleansing, just as the name suggests, is the incorporation of a simple cleansing technique where you cleanse your face twice. It may sound like putting in twice the effort, but it's actually a lazy-girl hack. All you need to do is re-cleanse, and it will transform your skin. Several experts suggest you must pick two different cleansers for double-cleansing. More preferably, first an oil-based cleanser and then a water-based cleanser. However, others suggest you can simply cleanse twice with a gentle cleanser instead of picking a harsh product.
Benefits Of Double Cleansing
There are endless benefits of double cleansing. Here are six advantages you simply can't miss out on:
Gives a better and thorough cleansing experience.
Helps in the prevention of acne by balancing sebum production and protecting from bacteria.
Improves the effectiveness of other products by increasing penetrating powers.
Clears the pores, removes any impurities, and gives a brighter complexion.
The incorporation of two gentle products eliminates the possibility of over-drying or sensitivity.
Keeps the skin glowing and nourished by hydrating it.
My Pick For The Perfect Double Cleansing Routine
Although people like to pick two different cleansers for their double cleansing ritual, I like to go for this gentle cleanser twice. This product is incredibly gentle and works without stripping me off my essential oils, which makes it the safest pick for my double cleansing routine. Yes, it is as safe as a cleanser can get, but that's not it; the Glow + Hydrate Cream Cleanser Hybrid is filled with exceptionally skin-friendly ingredients that not only cleanse the skin but nourish it as well.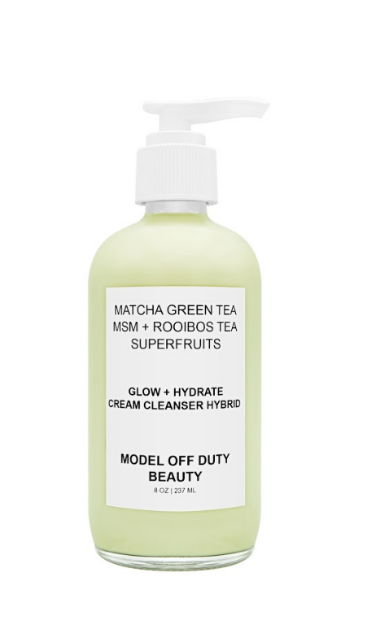 Model Off Duty Beauty Glow + Hydrate Cream Cleanser Hybrid
Top Ingredients
This Model Off Duty Beauty cleanser is the perfect cleanser for double cleansing. It is a gentle gel-to-foam-based cleanser that works to eliminate impurities from the skin while keeping it moisturized. Packed with the goodness of 100 percent natural superfoods, this clean beauty cleanser is your pick for a healthy-feeling and healthy-looking skin. Another great fact about this cleanser is it is made up of ingredients that are clean, vegan, organic. and free from any questionable ingredients. Plus, it is sustainable and cruelty-free. Here are the top ingredients.
Matcha Green Tea – Filled with the power of chlorophyll, matcha green tea works to protect the skin from any damage due to the sun while reducing any photo-aging, wrinkles, or even sunspots. Plus, it prevents clogging of pores.
MSM – With the powers of MSM, this cleanser works to smooth out any signs of wrinkles and acne. Plus, it helps in dealing with any skincare issues like itching, dryness, scarring, and even burns.
Rooibos – Rooibos is an anti-aging agent that's rich in antioxidants. It fights free radicals while repairing environmental damage.
Cranberry – It's the perfect exfoliant with the powers of vitamins like A and C. Cranberries promote collagen production while keeping the skin moisturized.