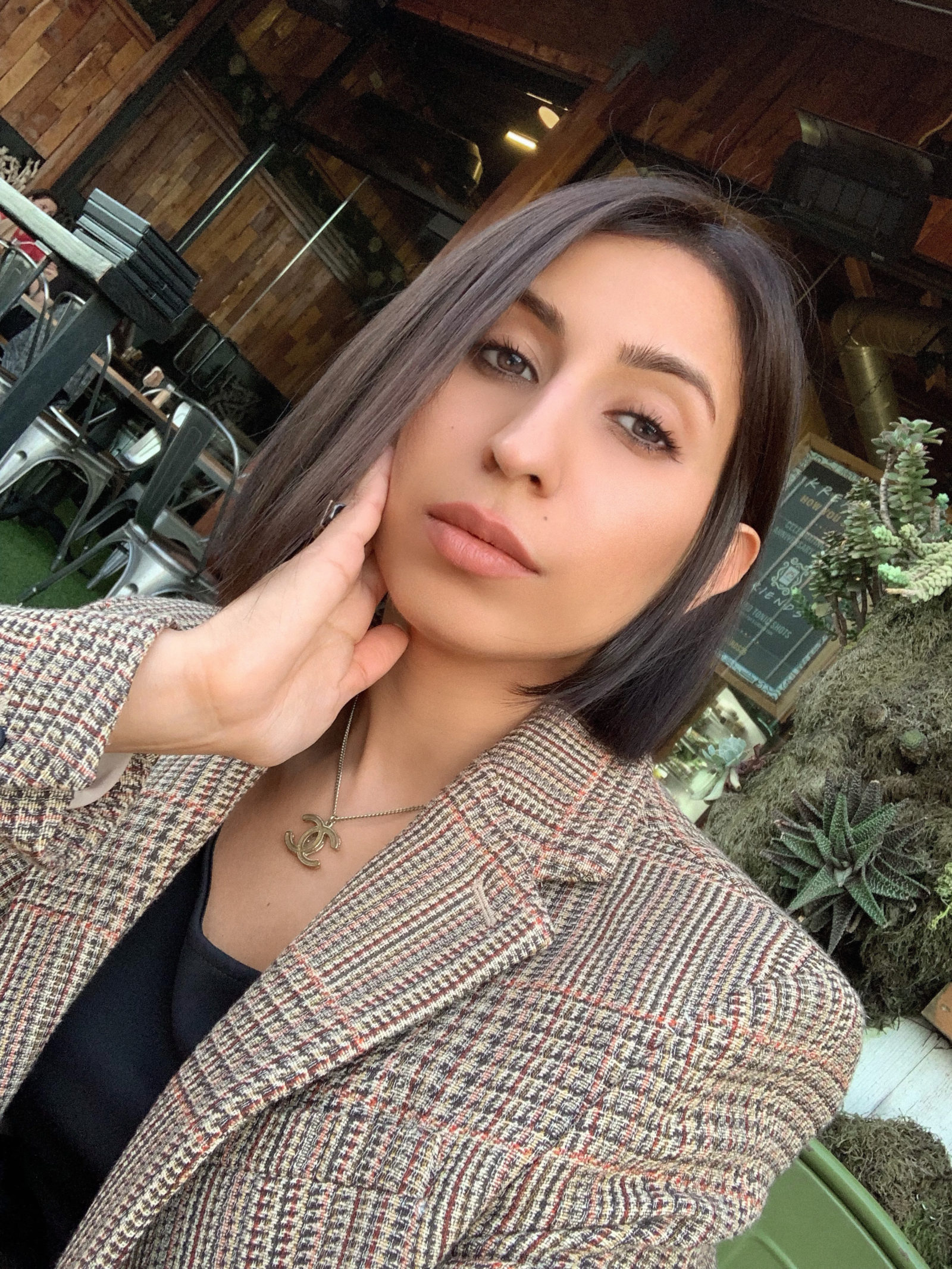 One of the most trending makeup looks around the globe is 'the no-makeup look' and I absolutely love it! Achieving 'the no-makeup look' might not be too hard & saves you a lot of time but if you've been there, you know it definitely takes some practice to nail it! There are some misconceptions about the no-makeup look, 'skincare is enough to get that insta supermodel look' topping the list! Skincare is very important, no doubt but you still need to use a little makeup. Along with a proper skincare regimen, you have to use some products to master that model-off-duty look! Well, no-makeup look requires some makeup and if you're new to it, here are some tips I use that might help you with the same!
1. Hydration Is The Key
Prepping up your skin is very important as it provides the base for your no-makeup look. It has to look smooth and flawless! If you follow a proper skincare regimen and maintain a healthy lifestyle, your skin might already be glowing (and you'll end up using less makeup) but if it is not so, you have to hydrate your skin really well before you start putting makeup on it!
Model Off Duty Beauty Dream Glow Cream
This is one of the best hydrating creams I've come through. It makes my skin look smoother, softer and firmer than ever. It consists of Avocado, Jojoba oil, Rosemary, Rosehip Seed oil and other miraculous ingredients that are good for your skin, not only on the outside but also on the inside! It is really a 'dream' cream for my skin! I also love Model Off Duty Beauty's Youth Glow Serum as it is a beautiful blend of hyaluronic acid and vitamin C which makes my skin look softer, smoother and more radiant!

2. Conceal
The whole idea of the no-makeup, makeup look is to conceal the flaws and make your skin look naturally smooth without overdoing it! Thats why I skip the foundation but you can also use a little CC cream or a buildable foundation to put a very thin layer to hide imperfections. The point is not to layer or pile on too much for a natural look. Moreover, I like to include cream-based products in my no-makeup look because powdery products make your skin look cracked after a certain period of time.
Nars Radiant Concealer
This cream-based formula does miracles and is one of the most important products in my beauty rack! It conceals the visibility of dark spots, fine lines, dark circles and makes the skin look smooth and more radiant.
3. For The Glow Use Cream Based Products
Enhancing the best of our features is what this step entails and this is exactly why it's my favorite thing to do! It gives our face a fresh, natural vibe and makes the most out of what we already have! As I said, I prefer cream-based products over powder-based as they impart an illuminating look to my skin. I opt for natural tones and that's what I recommend as that will complement your skin tone & define your features in a more natural way.
Marc Jacobs Beauty Glow Stick Glistening Illuminator
It is one of the best beauty products I've ever used! Its first-ever formula imparts a universal glow that flatters all skin tones. Not only this, unlike powdery illuminators and highlighters, this fresh, glossy cream blends with the complexion for a healthy-looking sheen! Literally just 'one swipe' and you're good to go! Adorable!
I also love Nudestix Nudies Matte Blush & Bronzer in Sunkissed. It helps in achieving a fresh, natural glow.
4. Powder
Yes, I know you must be thinking why powder? It is very important to use it sparingly and only on the specific areas you get oily or want more matte. This way your face will not look too oily & your natural skin can shine through. It is very important to achieve the Makeup-No-Makeup look.
La Mer's Sheer Pressed
It is one of my favorite powder's for effortlessly blurring away imperfections and unwanted shine. 

5. Finishing it off
You're on the edge of perfection. An effortless stroke of mascara that gives you natural-looking fuller lashes, barely-there lip color or gloss, tame those brows (a quick but very important step for a clean look) & mist to make your skin dewy as well as to keep your makeup looking fresh.
Diorshow Mascara
This one's an absolute beauty for sure. One of my most-loved products of all time, it comes with an XXL brush which is perfect for a pro stroke! It is a lash-care formula that gives even more spectacular shape, coverage, and volume! This one's a bold beauty!!

Boy Brow
Get those fluffy brows with Glossier's Boy Brow. Boy Brow gives you the brows that look so beautiful by keeping them in place.

Don't forget to share with me below if you have tried any of the products mentioned above?
xx
Adi