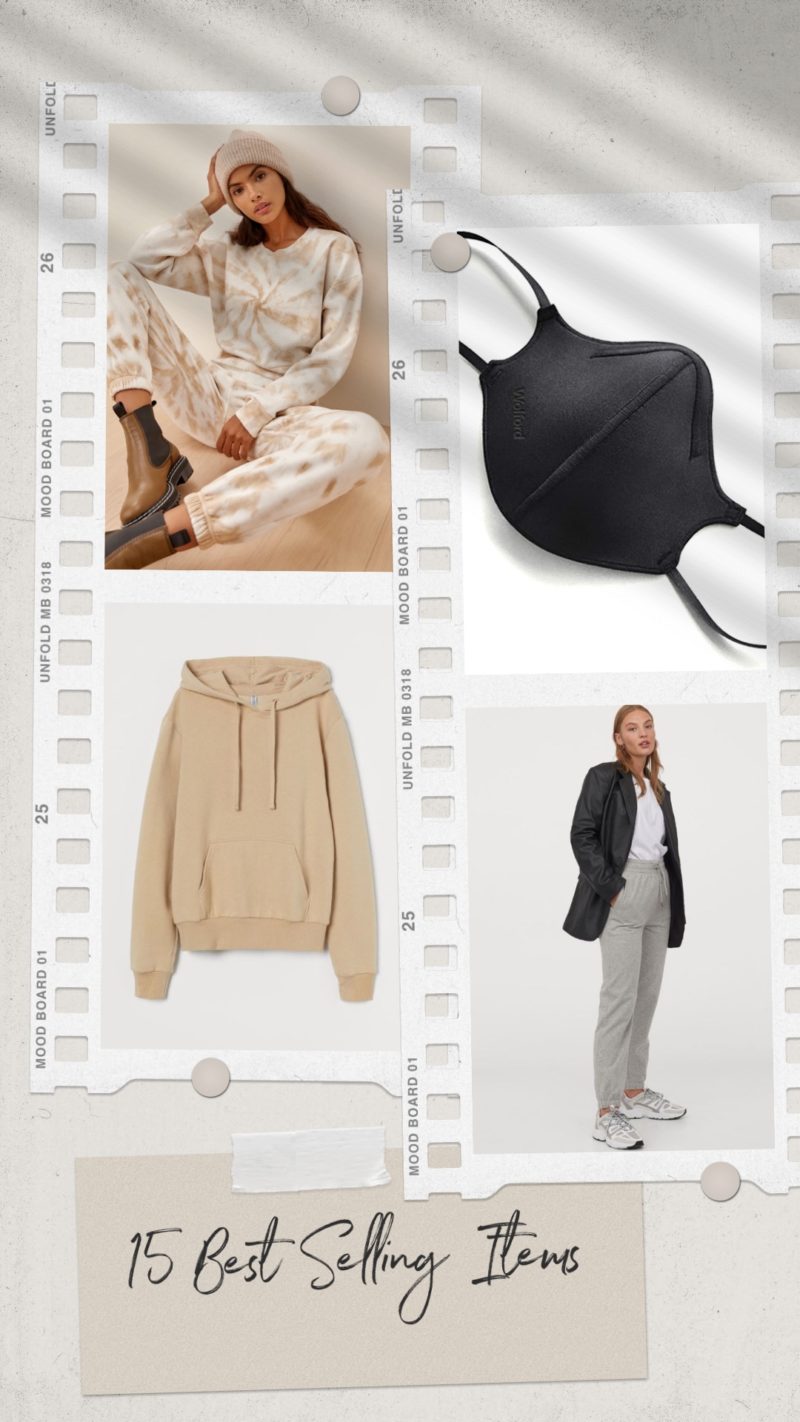 With every season comes a fresh arrival of fashion items for you to go gaga over. But sometimes, nothing beats our favorites that make an epic and timeless comeback. Missing out on meilleur de meilleurs in fashion is a sin no fashion enthusiast would want to commit. But, when it comes o shopping online, there's SO much more than what meets the eye, and often, the most covetable items are either out of our sight or sold out. Thankfully, our job is to source trendy fashion items that are perenially stylish.
As usual, we've done a good amount of digging through the many categories to ensure that you don't miss out on these trendy fashion items. You may have already come across some of these, but if you haven't, you definitely don't want to miss out on something that could make a significant impact on your wardrobe. We certainly hope you're intrigued now, and this is your perfect chance to amp up your style and be the talk of the town.
Keep scrolling to find your next latest fashion trends that stands out from everything else!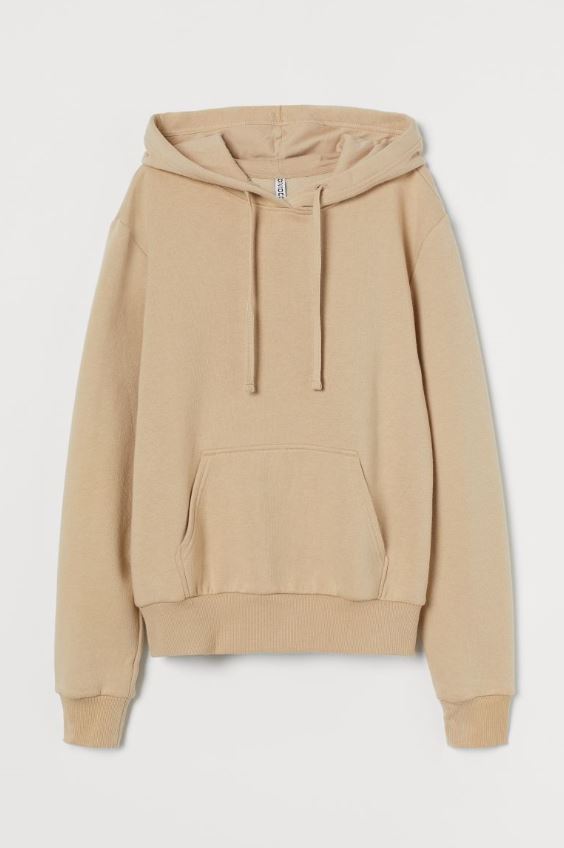 H&M Hoodie ($17.99) $13.99
Hoodies really are a safe haven for us. It is so undeniably comfortable that staying in it for the rest of the day is a given. And when it's as snug and cozy as this one, you can bet that it's in our carts.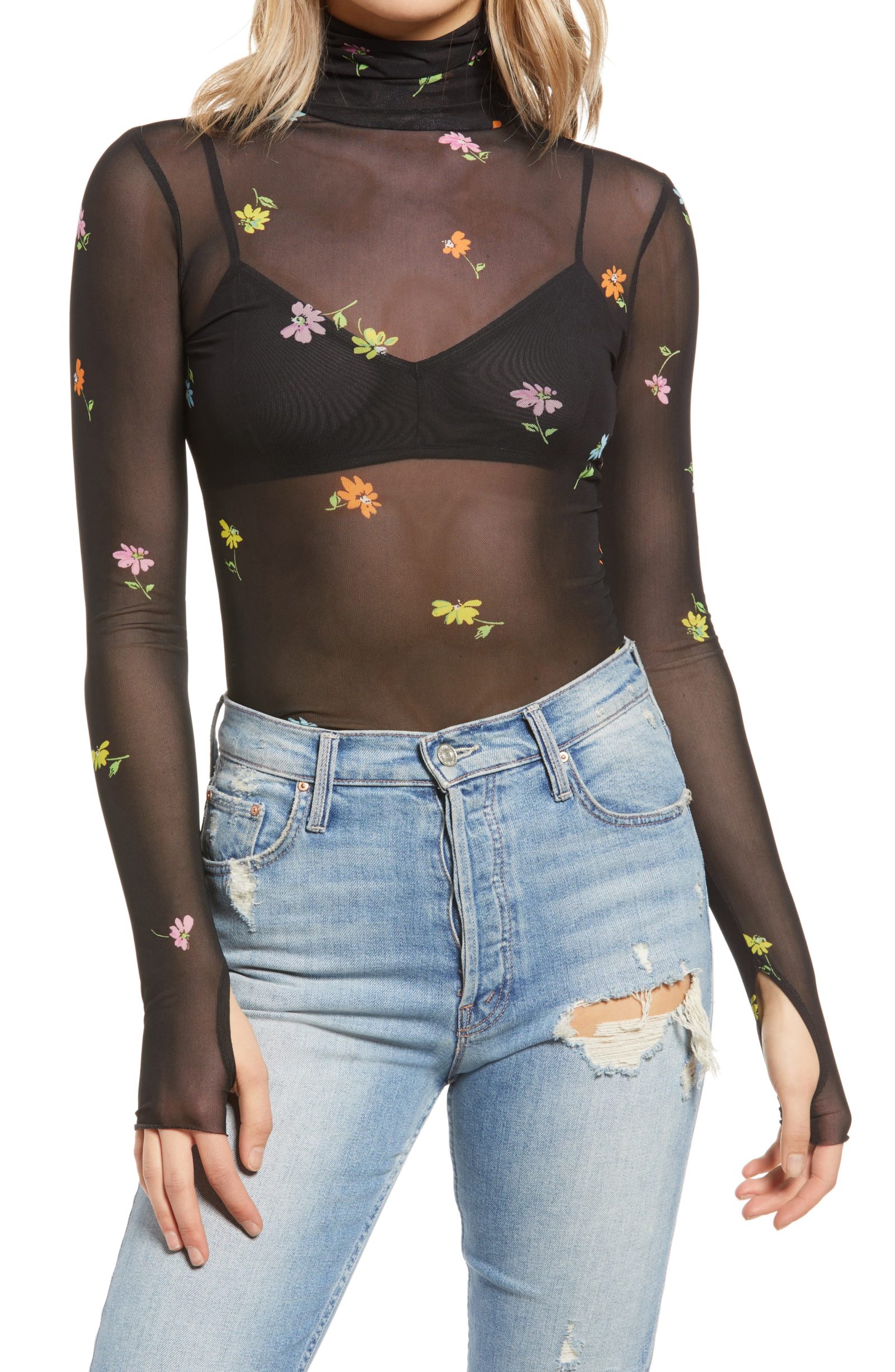 AFRM Zadie Semi Sheer Turtleneck ($38) $15.97-$38
Flaunt that confidence and those curves in this figure-hugging turtleneck. The shapely silhouette is exceptionally flattering and hugs you so tight it feels like a second skin.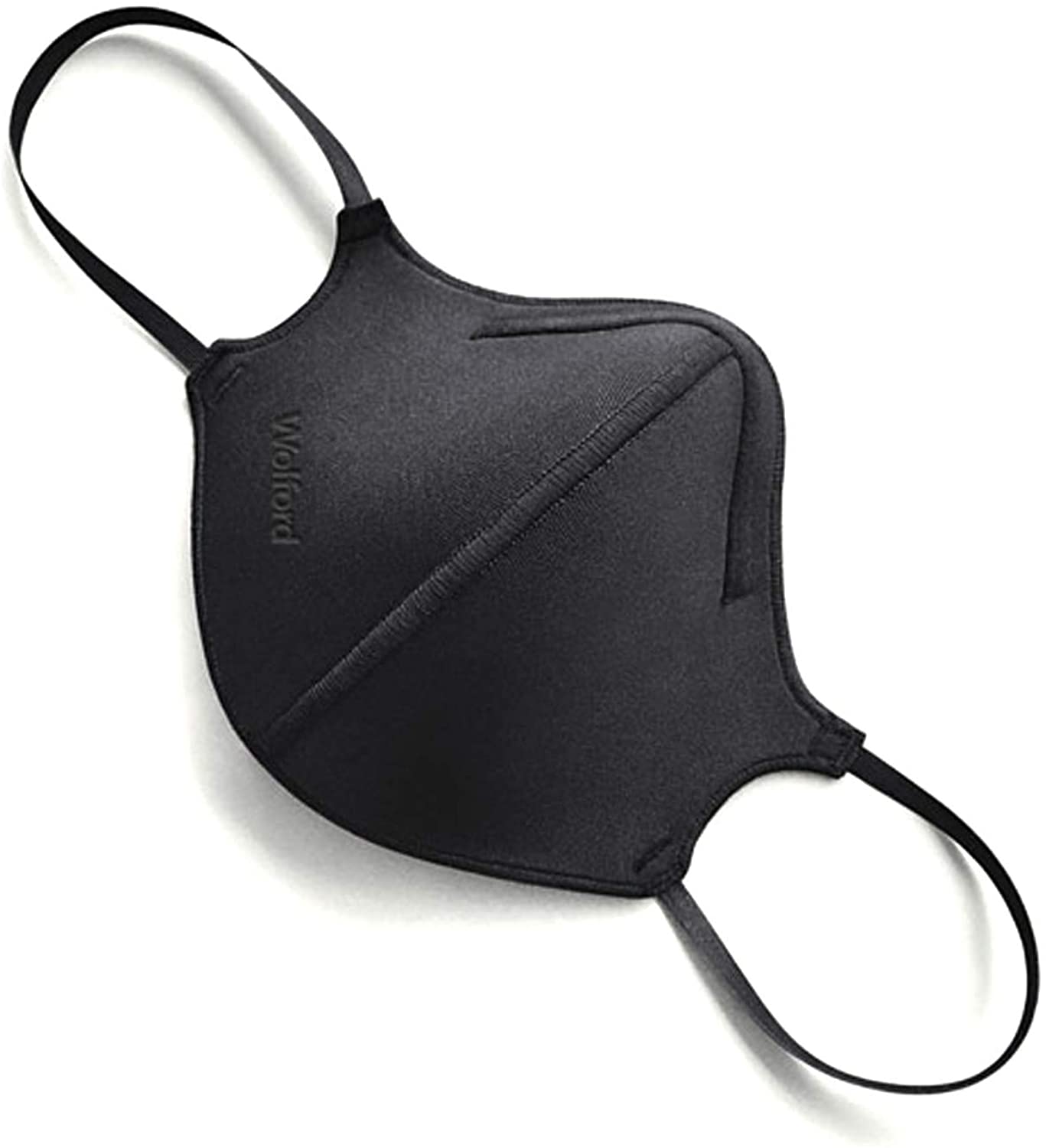 Wolford Women's Classic Mask ($35) $31.45
Staying safe during the pandemic is a top priority, and wearing a mask should now be a habit. This sleek mask is made from a double-layered high-quality fabric that fits as snugly as possible and doesn't cause irritation.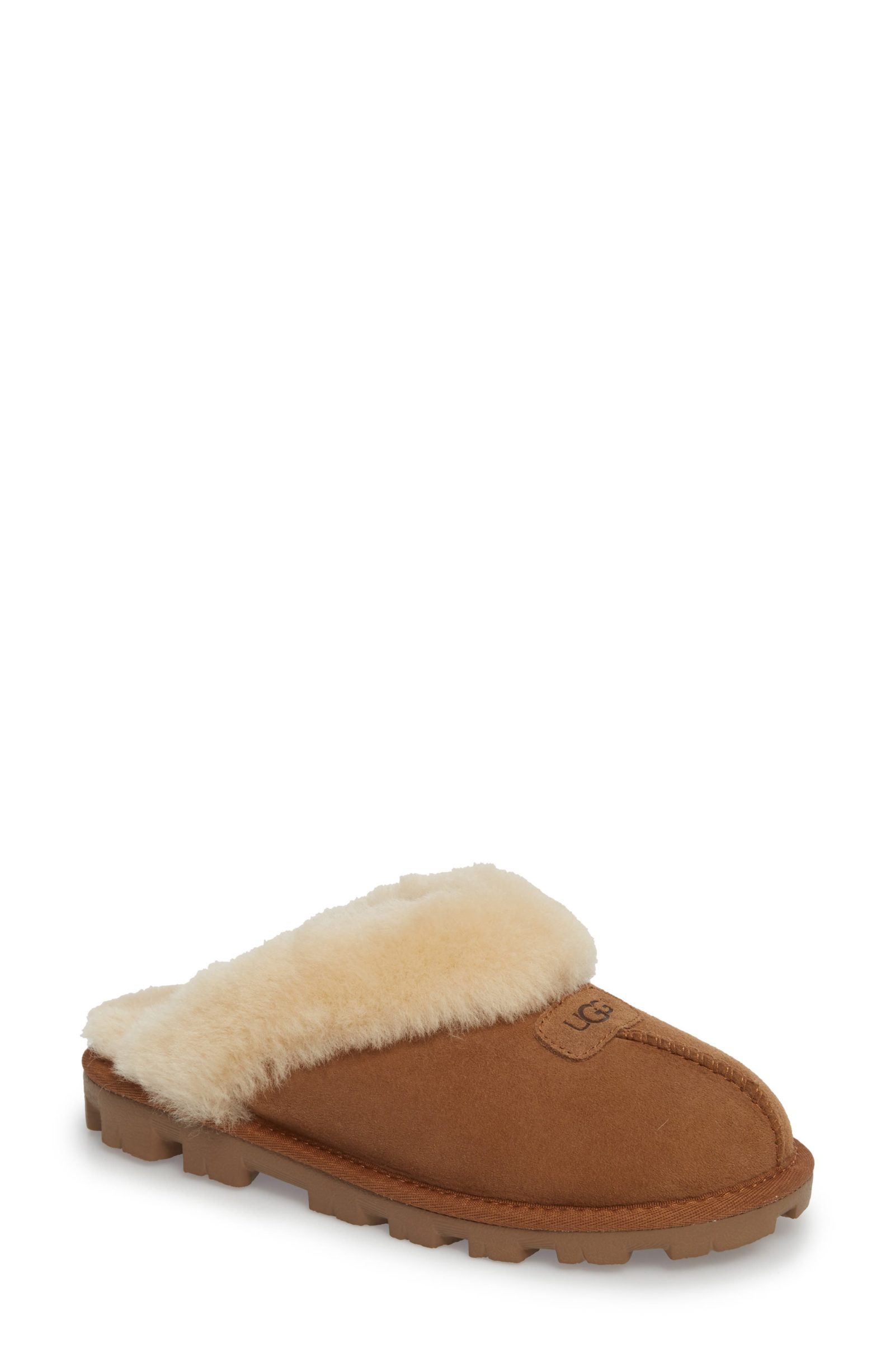 UGG Genuine Shearling Slipper ($119.95)
Slide into the comfort of a genuine shearling lined slipper that'll make you forget the worries of the world. It is incredibly plush and decadently soft, and there's no denying that you'll forget other shoes exist.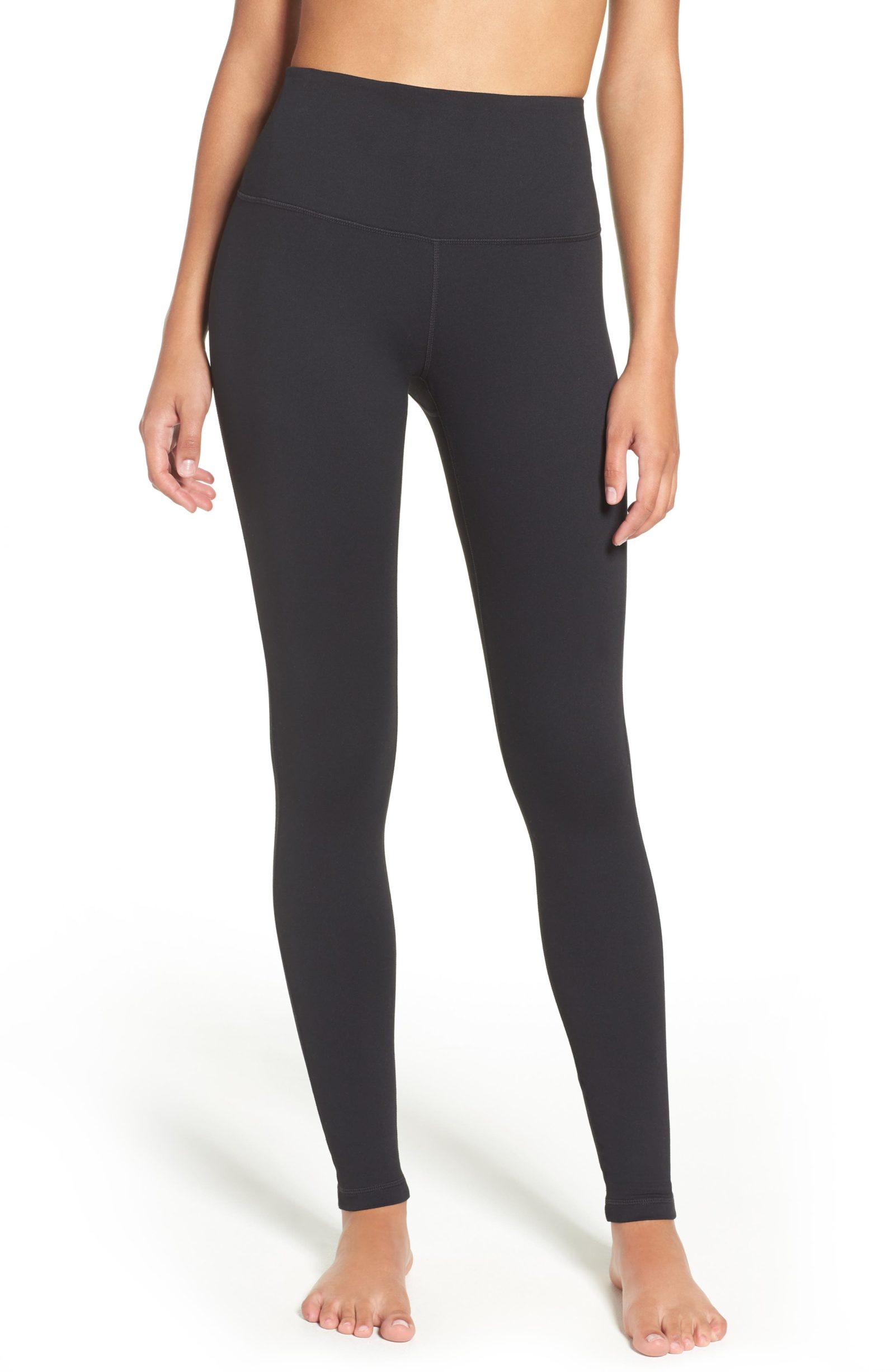 Zella Live In High Waist Leggings ($59)
No matter how heated your workout gets, these leggings will keep you as cool as they possibly can. Crafted from a moisture-wicking fabric, it makes you feel like you haven't broken a sweat at all. It is definitely the most flattering figure-sculpting leggings you could own.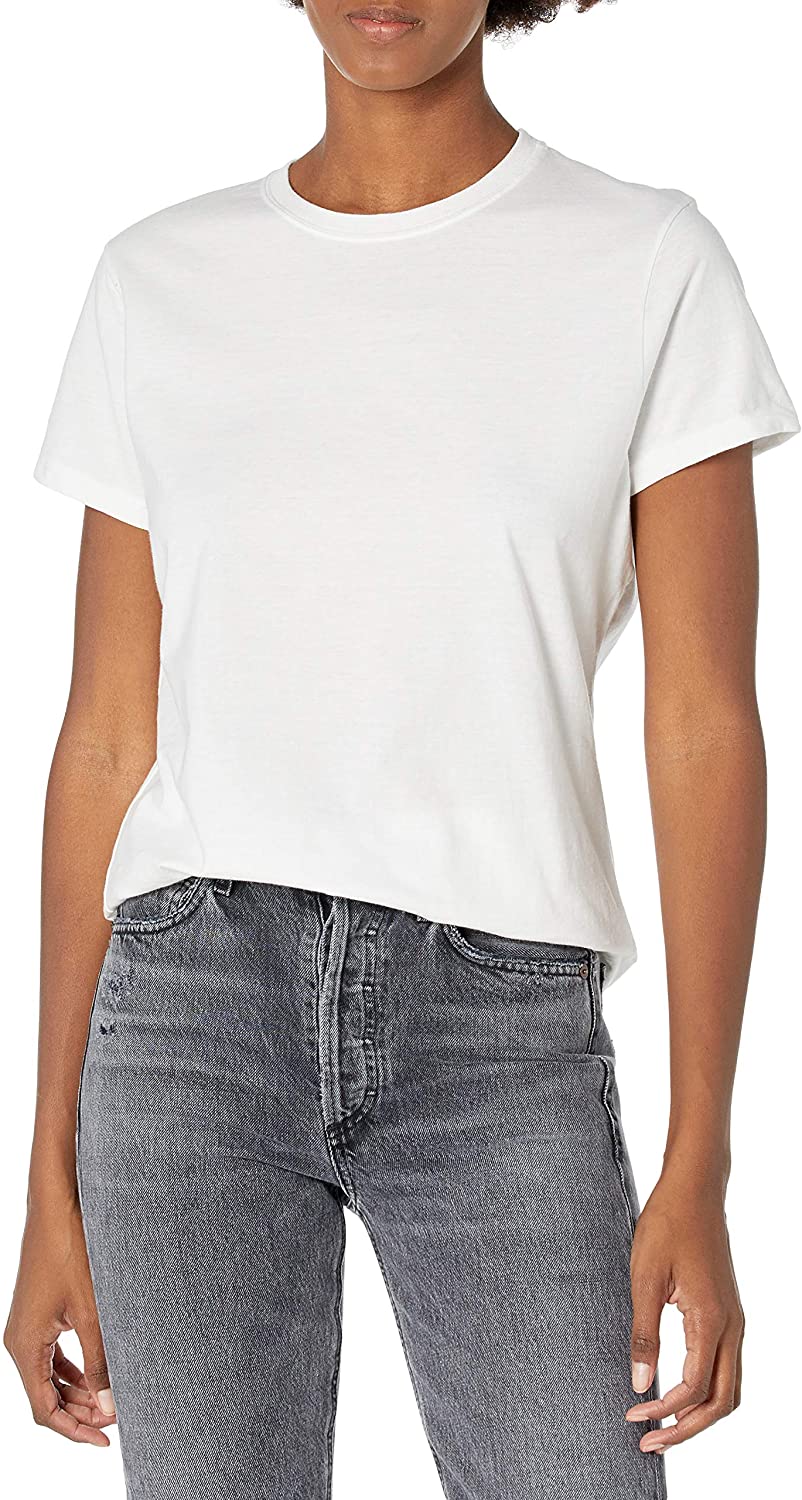 Hanes Nano T-Shirt ($4.53-$20.19)
A classic crewneck white t-shirt will never go out of style. It is one clothing item you can always rely on to make the perfect style statement, no matter the occasion.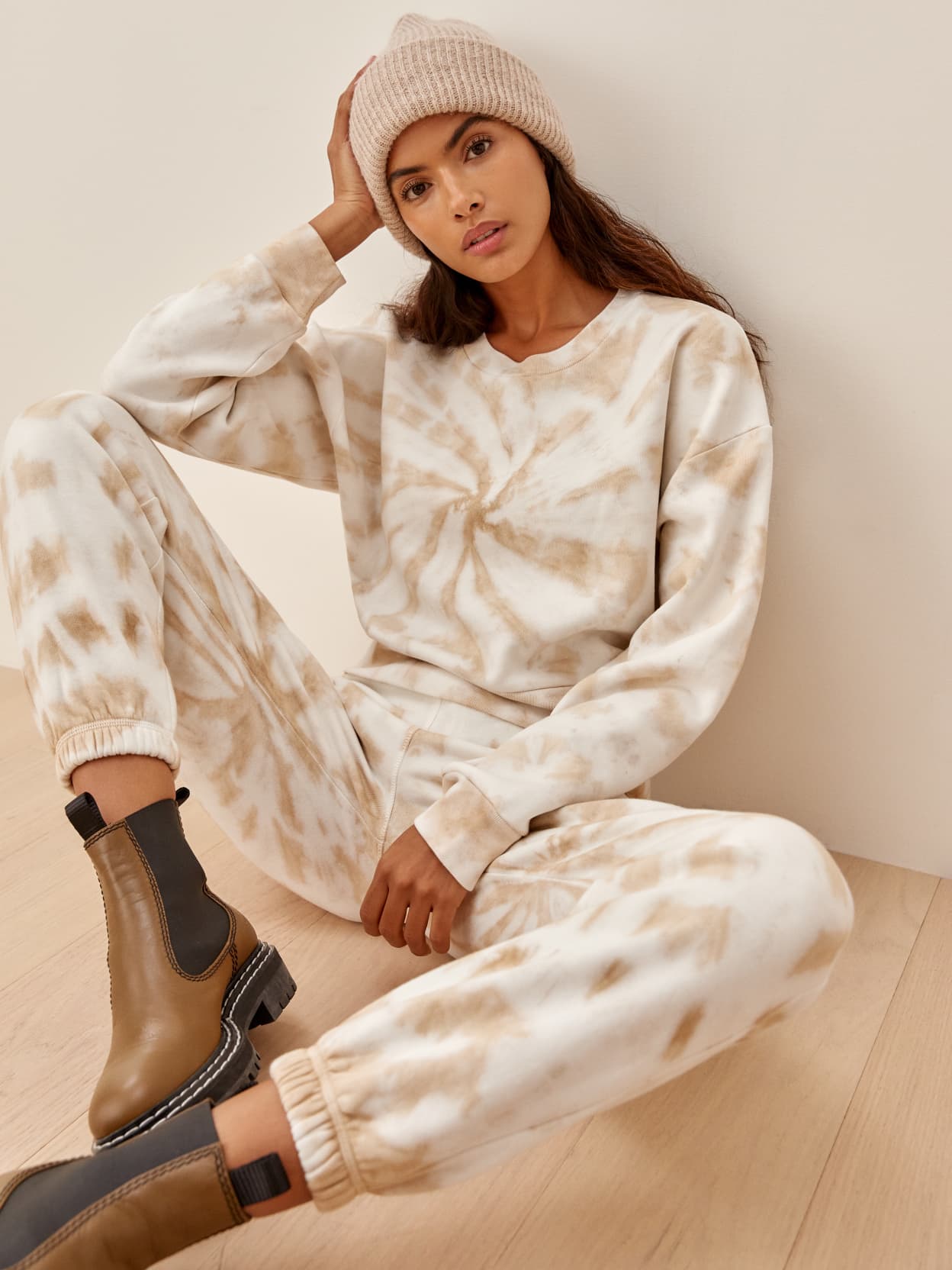 Reformation Hunter Classic Sweatshirt ($75)
We definitely have a thing for sweatshirts, and we can't get enough of it. This Hunter Classic is at the top of our list because who doesn't love a good cropped and comfy sweatshirt. And do not miss the tie-dye print that is still in vogue.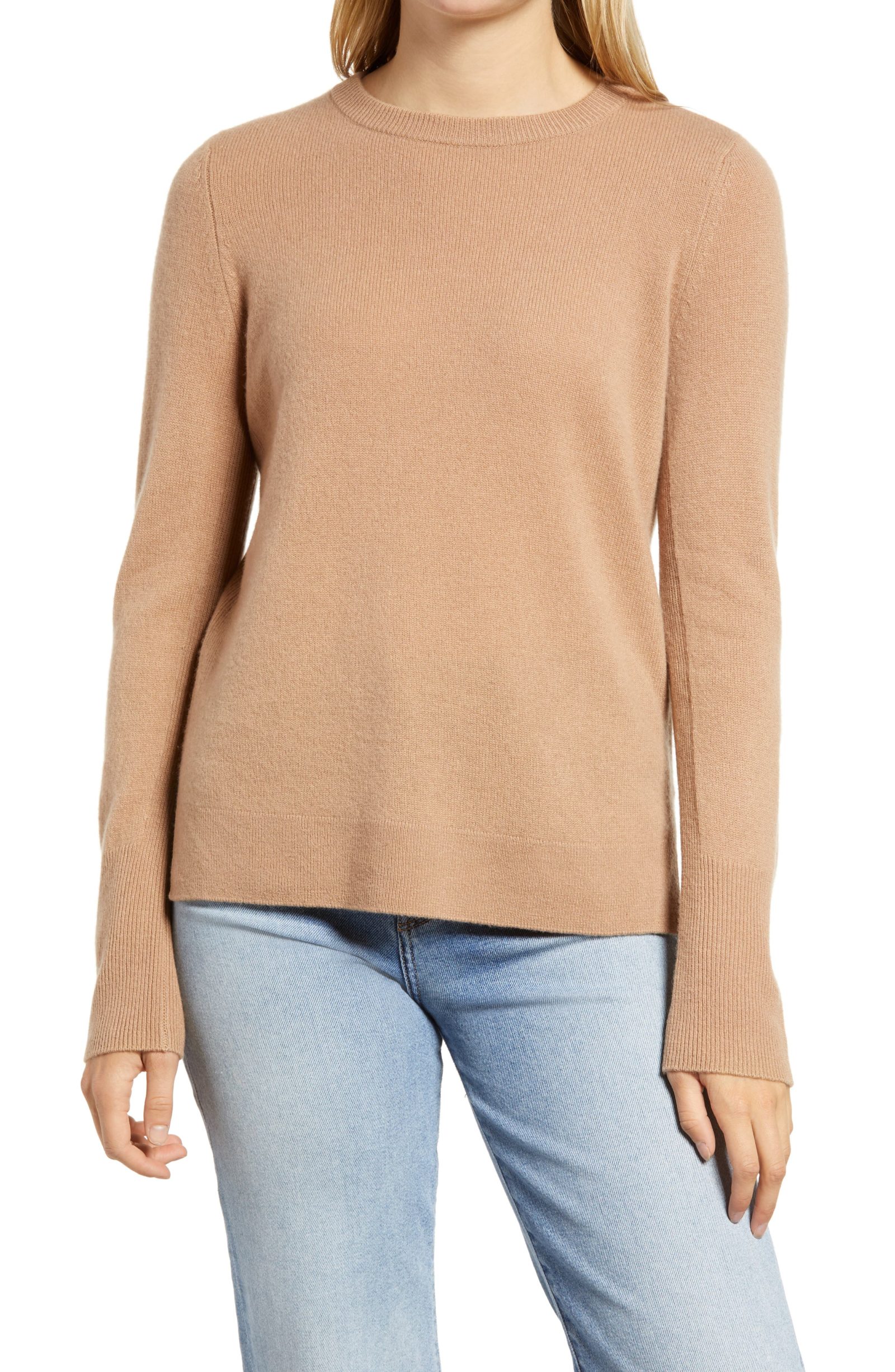 Halogen Crewneck Cashmere Sweater ($98) $39.97-$48.90
This is your chance to experience the coziness of pure cashmere whenever you want to. This classic crewneck undoubtedly makes the perfect addition to your wardrobe with its simple and elegant style statement.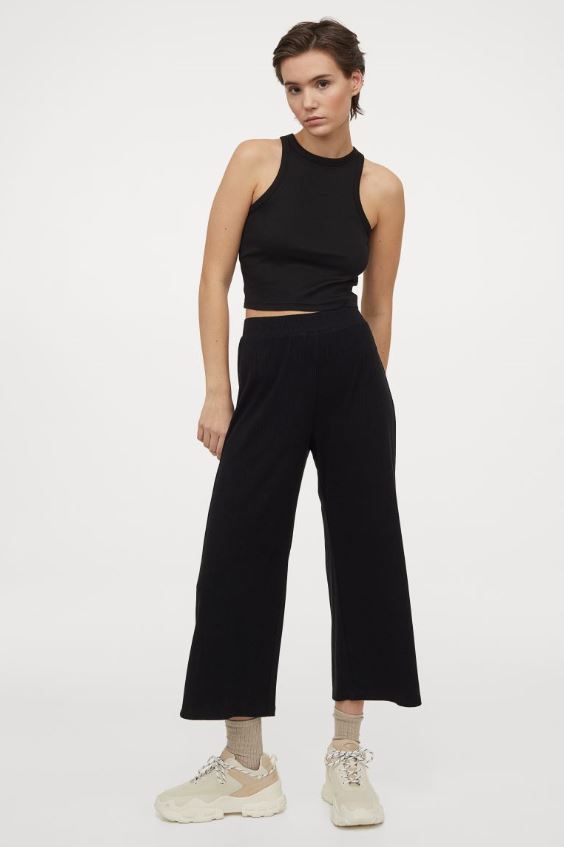 H&M Ribbed Pants ($17.99)
These ribbed pants are about to complete our wardrobe. In a sleek calf-length, these pants are designed from ribbed viscose jersey with a straight leg fit that is ridiculously comfortable.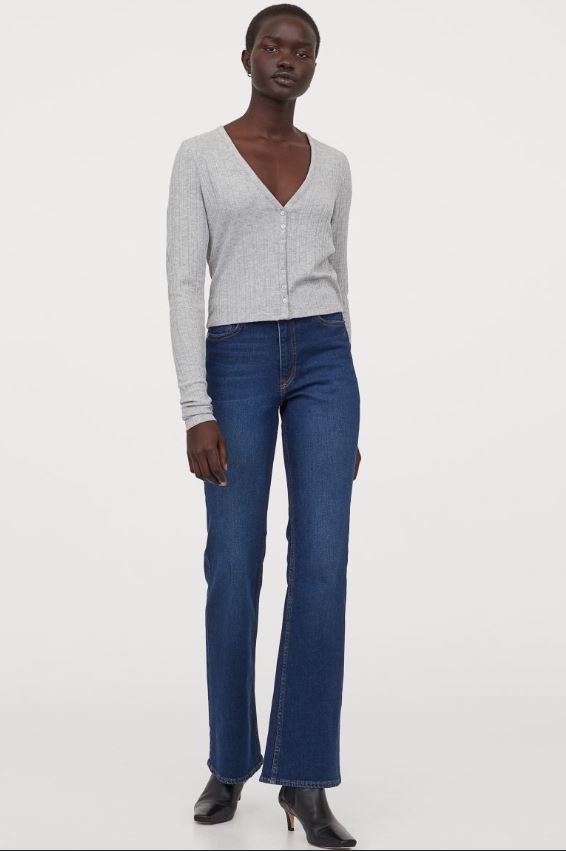 H&M Bootcut High Jeans ($19.99)
Add a little 60s inspired vintage style to your daily outfit in these chic bootcut jeans. With a flattering high waist, these jeans accentuate your curves to the greatest effect with lifts and tucks in the right places.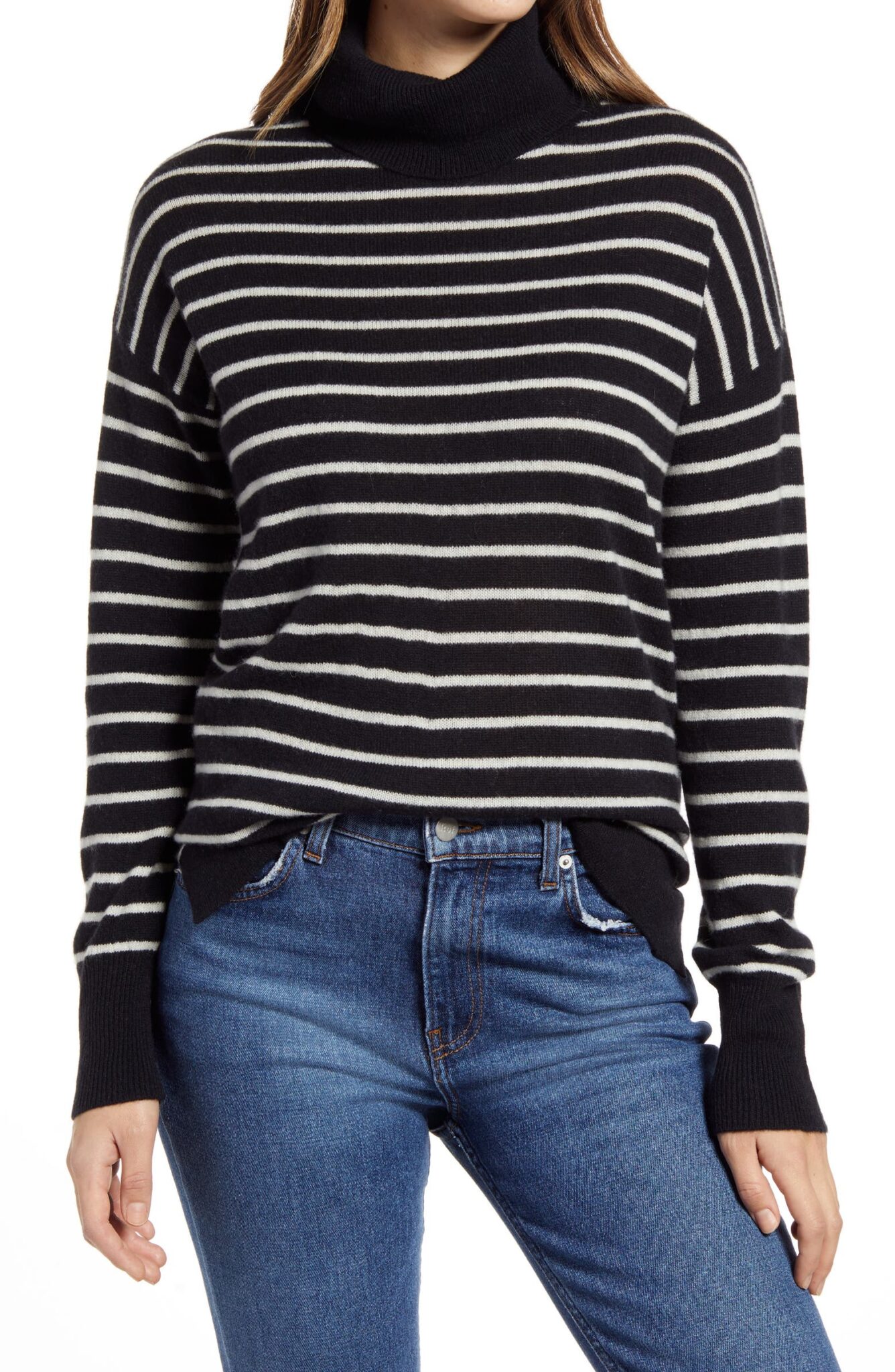 Halogen Cashmere Turtleneck Sweater ($98) $48.90
Slip into the snug comfort of everyday cashmere and experience the luxe softness of it at your will. This is the perfect turtleneck for sweater weather and is undeniably cozy as well.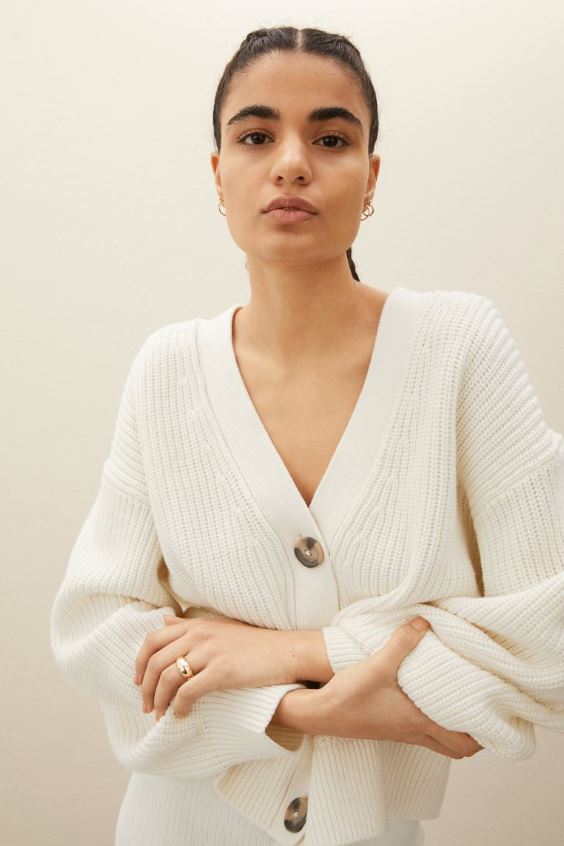 H&M Rib-Knit Cardigan ($19.99)
In a boxy silhouette, this cardigan is perfect for layering when the days are a little extra chilly. Along with being decadently soft and comfy, it is undeniably classy and chic.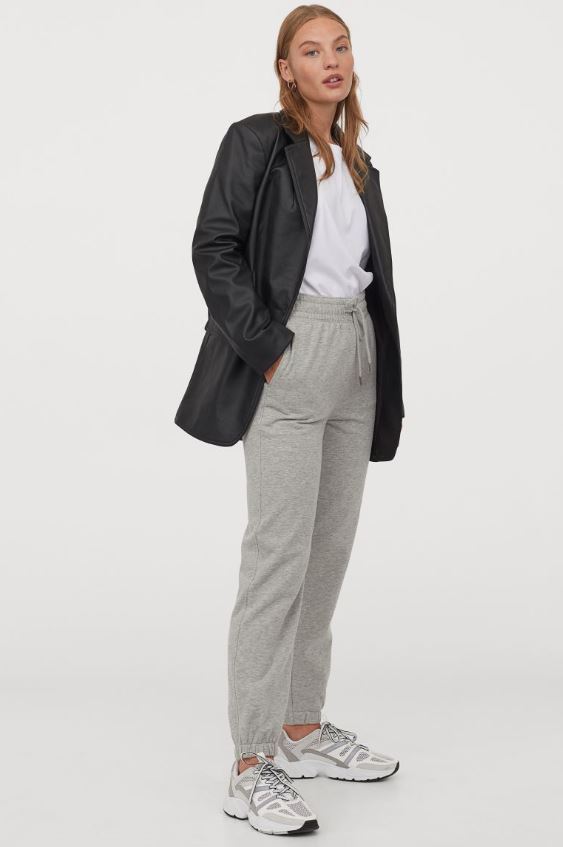 H&M Cotton-Blend Sweatpants ($17.99)
Sweatpants have grown on us in a way we didn't think was possible. And now we can't stop buying them! It gives us the level of comfort we aspire to be in. The cotton-blend fabric is so soft, you won't realize you spent a whole day in it.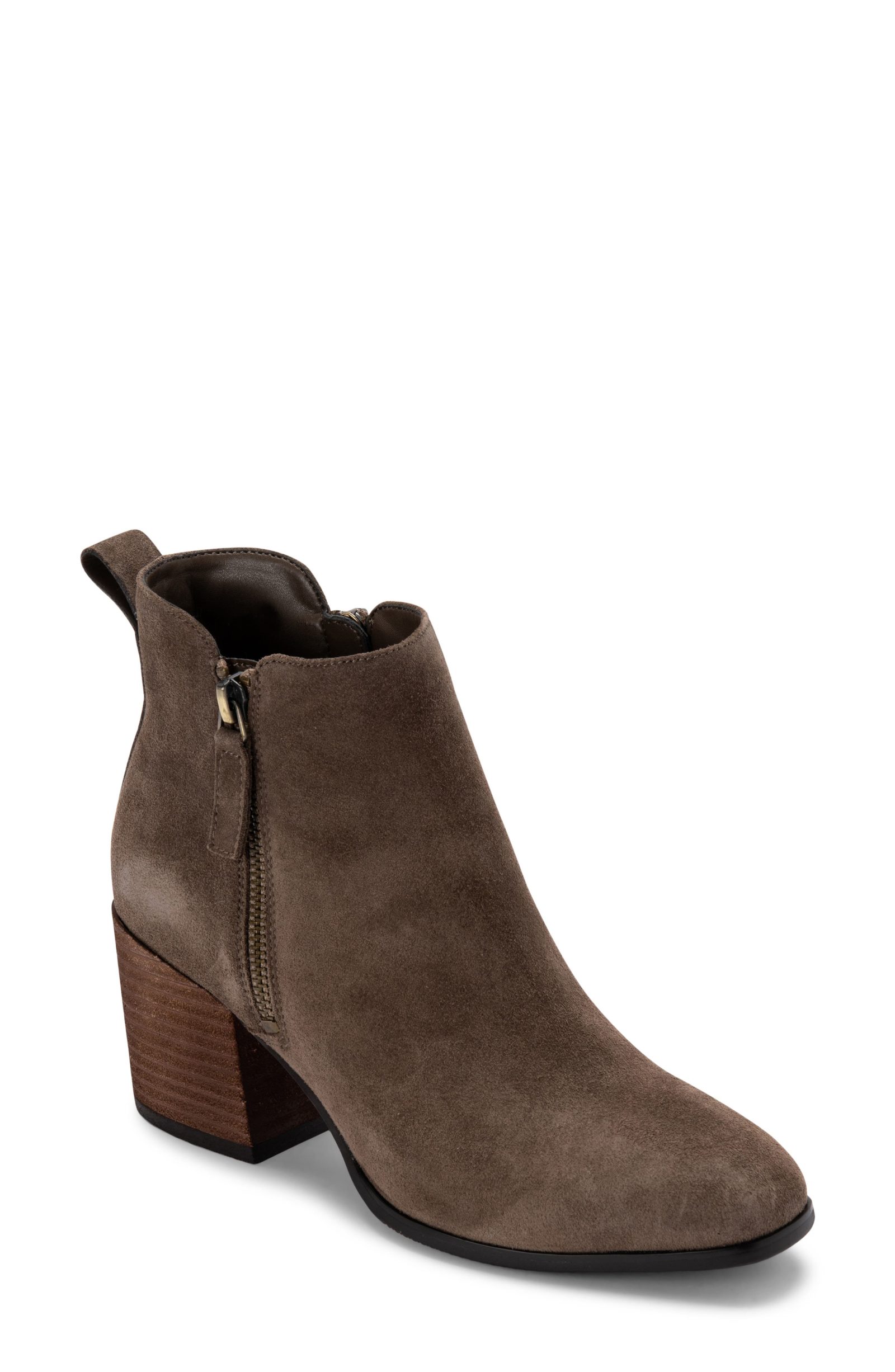 Blondo Siena Waterproof Bootie ($99.95) $49.90
The most versatile bootie you could ever own. With a chunky stacked heel, walking in it is a lot more comfortable than you can imagine. It is effortlessly easy to style this bootie for a casual day out or a formal business day.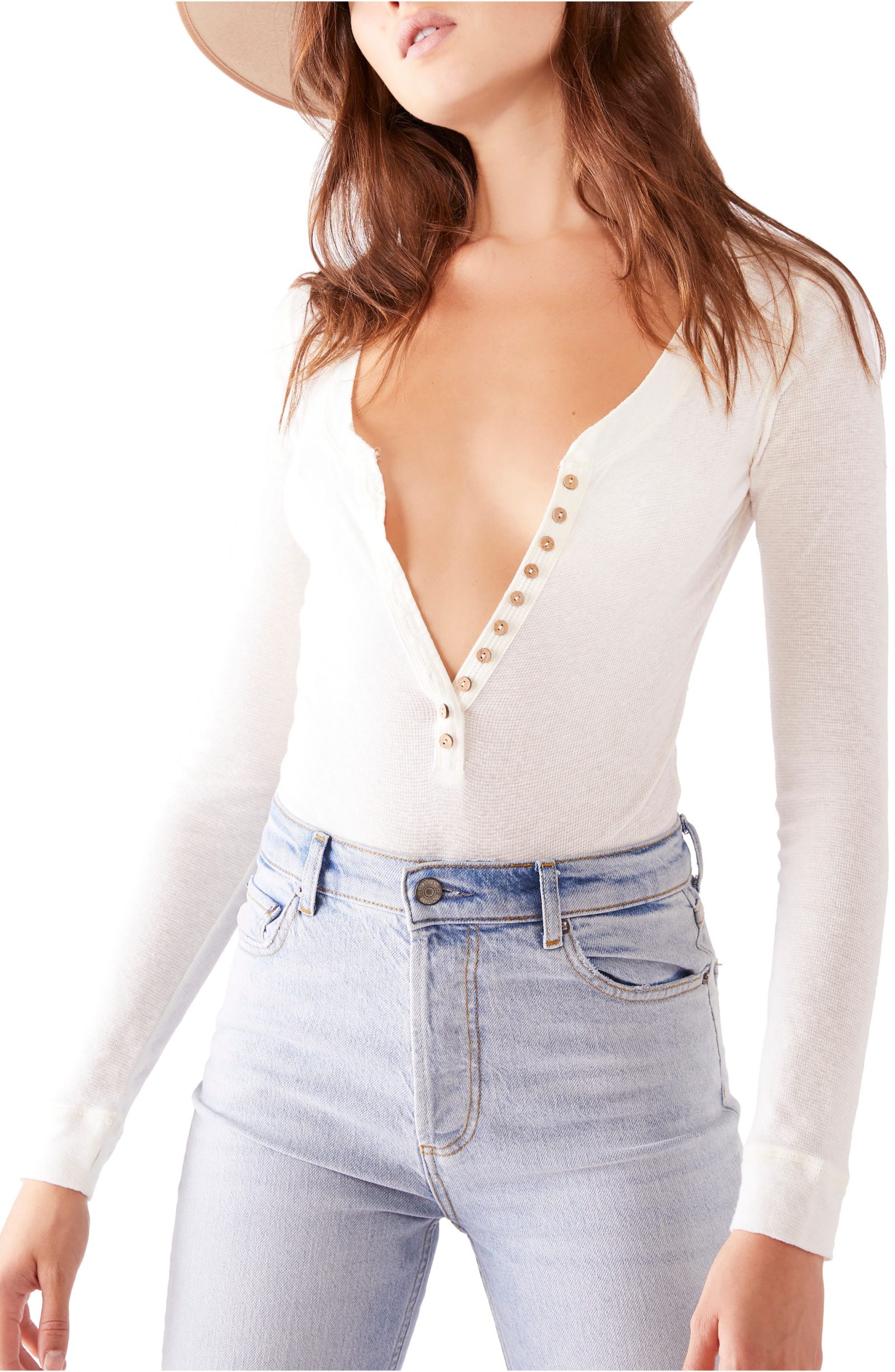 Free People Dylan Thermal Long Sleeve Bodysuit ($58) $29
A bodysuit is a wardrobe must-have. The classic henley gets updated as a form-fitting bodysuit, and it can be easily paired with a chic pair of jeans for the ultimate street look.
Up Next: Upgrade your wardrobe with these 15 ultra-cool basics from Nordstrom