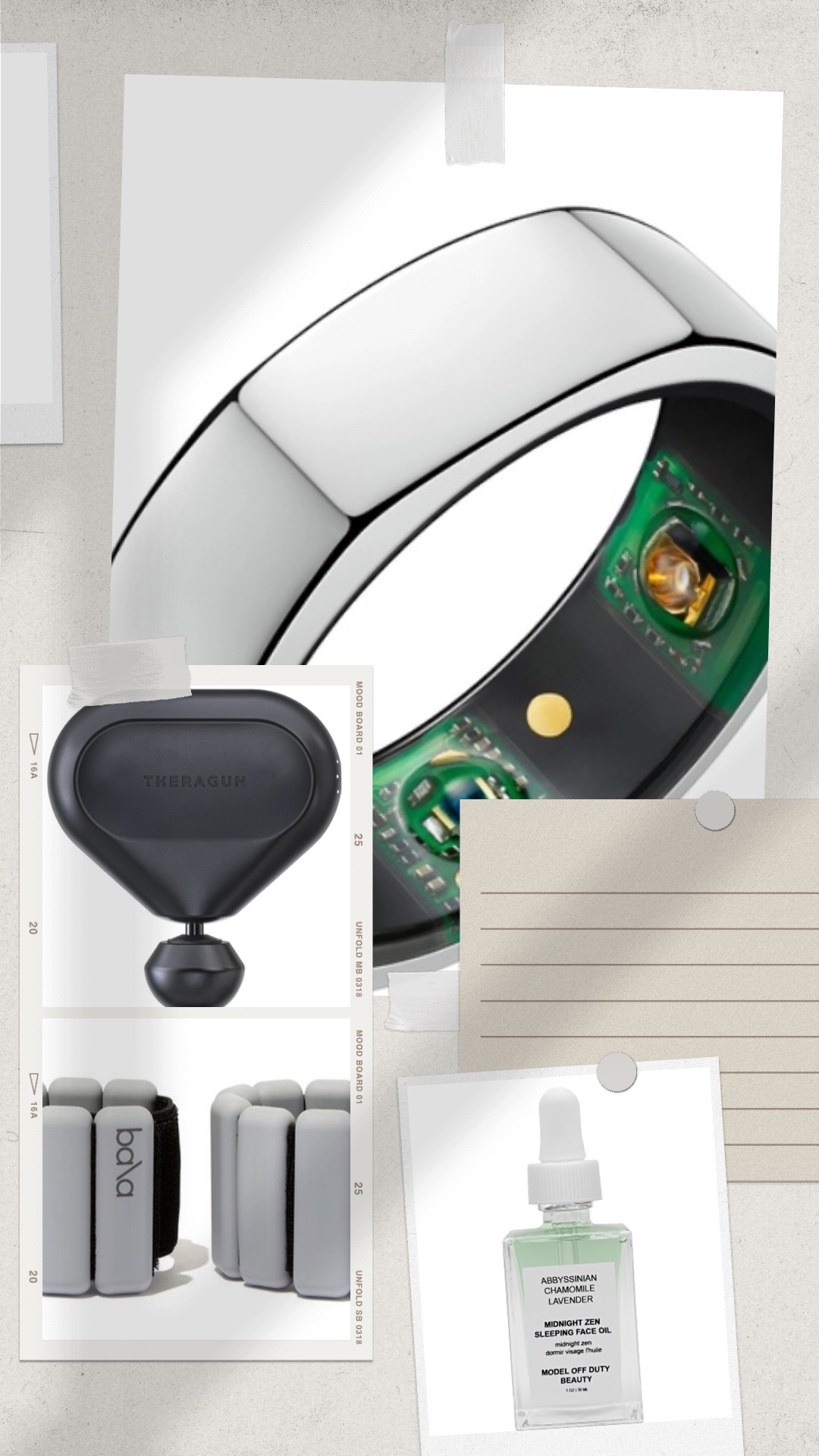 If you are a wellness lover or you are looking for gifts for a person who is all about wellness, meditation, skin care, fitness, aromatherapy, or healthy eating, here is a complete gift guide for you. We scoured the entire 2020 gift collection and handpicked only the top 12 best-selling items that you are going to fall in love with. Every product on this list is the perfect product to show your loved one that you care. We have listed only super thoughtful and meaningful gifts that can elevate anyone's way of living.
In fact, we recommend you to gift these products to yourself as well to incorporate a little self-care into your routine this year. This list of gifts is bound to make your gift shopping effortless and expressive. So, without further ado, let us introduce you all to the best wellness gifts ever.
Midnight Zen Sleeping Face Oil
If you like wellness products, this sleeping face oil is the ultimate pick. This powerhouse oil is capable of boosting the goodness of Abyssinian chamomile and lavender while you sleep. Only a few applications of this clean beauty product is enough to eliminate sign of aging, redness, or any pores. We highly recommend this for younger-looking healthy skin. Pick this skin-soothing product for the ultimate skincare treat for your or your loved one's skin.
Oura has come up with a sleek and compact ring which is the future of health trackers. This health tracker by Oura is ahead of its time. It has the power to count your steps and measure your heart rate. But, that's not all. Unlike any other health tracker, this ring has the power to acquire precise data via your body's basic natural signals. It is capable of tracking your sleep as well. Also, it comes with its inbuilt and exclusive meditation guidance program called Moments. This is indeed a perfect gift for a wellness lover.
2020 hasn't been the smoothest year, that is why a wellness journal has to be the most thoughtful gift you can pick. While you are at it, pick one for yourself as well because journaling is the best form of self-care. You can start or end your days with this exciting journal to purposely incorporate a fresh mindset and plan your day. Also, this journal offers amazing guidance for those who have never journaled before.
192 Pages of Wellness – Wellness Journal
This beautifully crafted journal is certainly made with love, that is what makes it the perfect gift to reflect your love. You can gift it to yourself, to someone who loves journals, or even to someone who has never journaled before. This is because this journal comes with a 12-week guidance program that helps you set mindful goals, track habits, water intake, meals, and sleep along with the things you are grateful for.
If your loved one is a gym freak, you need to go with this mini Theragun. It's a portable massage treatment that easily fits in a gym bag. There is nothing better than this unique product for excellent massage treatment anywhere anytime. This product comes with a three-speed setting, and trust us, that's not been the best part about it. The best part about this product is how silent it is. Its QuietForce technology is a dream come true. Also, it is super lightweight.
Again, this wellness gift is for all the gym obsessed people in your life. This workout pick can be worn on your wrists and your ankles as well. These Bala bangles come with one-pound weights that are adjustable. It can elevate your daily workout by effectively challenging you. We highly recommend this pick for an at-home cardio session or simple morning walks. And the best part, these Weighted Wrist Bangles are travel friendly as well.
No wellness product can surpass a superfood filled facial mask. This Model Off Duty Mask is just the pick for you. If you want to give your loved one a thoughtful gift that actually helps them, go for this clean beauty mask. This essential facial mask can hydrate, plump, exfoliate, and refresh your skin in a matter of minutes.
If you want to gift someone a unique wellness gif, go for this Morning Skin Superpowder by Goopglow. This is the perfect solution for healthy and glowing skin. Goop has outdone itself with this healthy drink which is powered by skin-loving ingredients like, vitamin C, vitamin E, and many more. One glass of this drink can nullify the ill effects of stress, pollution, or sun. Start your mornings with a wholesome morning ritual for a healthy body and healthy skin.
This sleep mist by Slip is the best gift for anyone. Designed to be sprayed into the air, this product is just the right pick to create the perfect ambiance to sleep. Powered with the goodness of chamomile and lavender, this room mist is capable of creating a soothing environment for sleep. This is effortlessly easy to use. All you need to do is spray the room mist into the air and simply lie down. This amazing mist will help you relax while you breathe deeply and calm down.
This amazing six-piece wellness set is the perfect 2020 gift. In a world where masks and sanitizers are the new normal, a classy leather pouch filled with all the essential safety picks is the perfect pick. This set includes a hand sanitizer, sanitizing towelettes, facial tissues, a reusable forehead thermometer strip, and a reusable face mask.
Porcelain Essential Oil Diffuser
This amazing ceramic aromatherapy diffuser is specifically designed to gently stream essential-oils-infused steam into your house. It makes the perfect gift for anyone. Pick this to lift up your loved one's mood. Most of all, we highly recommend this product because it is intended for longevity along with hassle-free and safe usage.
Pure Rose Face Polish Exfoliator
We have been highly impressed by this luxuriously creamy face polish that thoroughly cleanses, exfoliates, and eliminates all the dead skin while purifying your skin. Filled with a blend of active emollients, this face polish will make your loved one's skin soft, smooth, and even-toned. And this clean beauty product is completely safe because it is 100% natural and suits almost all skin types.
Up Next: November Favorites: Top 10 Beauty Products That We're Obsessed With