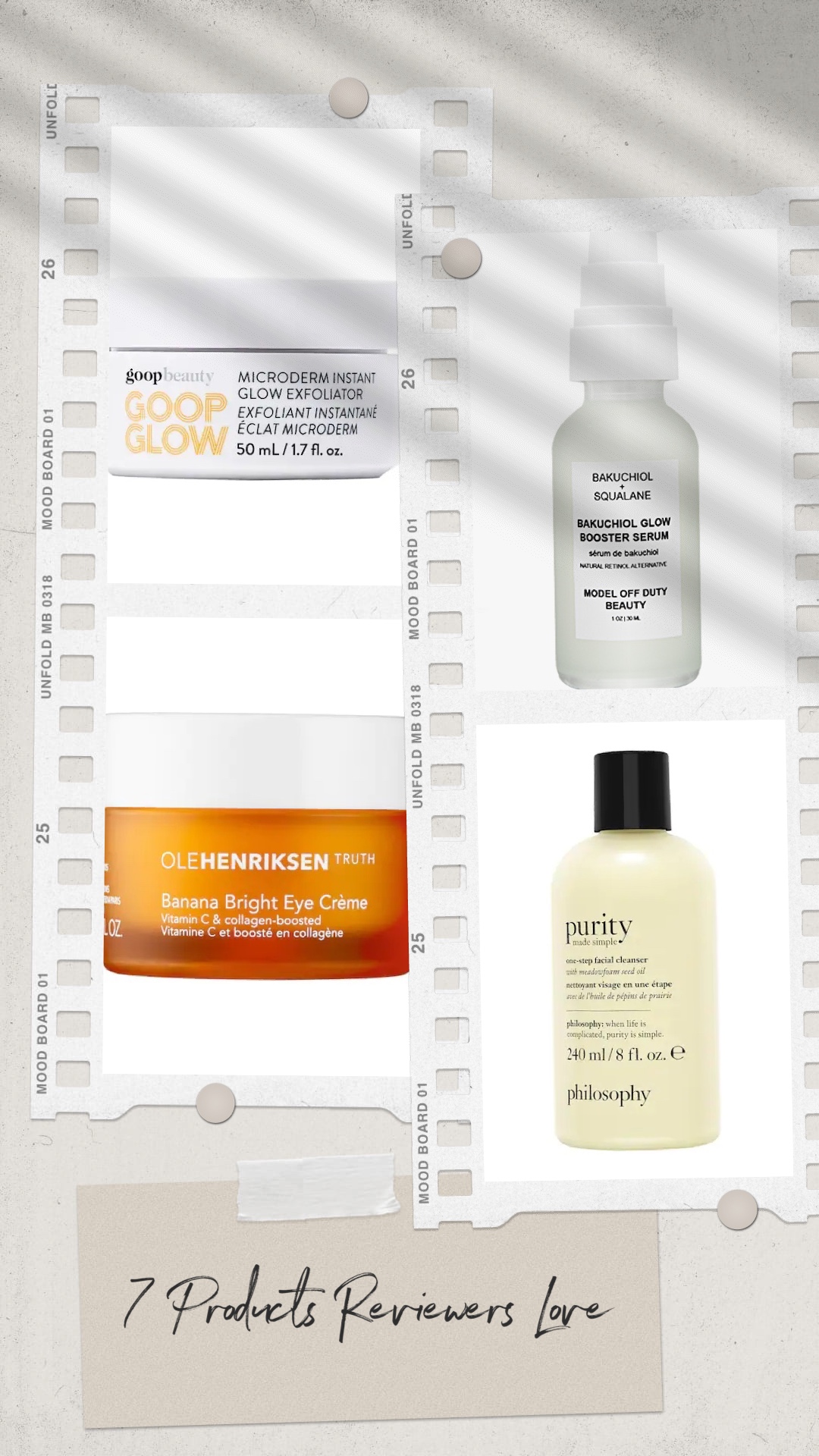 We are just two months into 2021, but our skin is already chapped and parched. The months spent in quarantine were hard on us, and they wreaked havoc on our skin too. Believe it or not, our stress shows on our skin as well, making it look dry, dull, and lacking in nourishment. So, it's best to have a consistent skincare routine, even when you aren't planning to step outdoors. To help you make space for the right skincare products in your beauty cabinet, below, we have curated a list of 7 highly reviewed skincare products that beauty mavens are embracing this year.
We know, sometimes people can still on the fence about trying something new, especially if it calls for experimentation on the very thing they love the most. But, the skincare products listed below have been handpicked only after our beauty editors personally tried and tested them, so be assured, these products won't harm your skin in the least. If you are still feeling unsure about getting your hands on these skincare picks, read genuine, raving customer reviews that accompany each product.
Scroll down to know more about 7 reviewer favorite skincare products that made the cut for us, and for thousands of beauty aficionados around the world.
Best Skincare Products 2021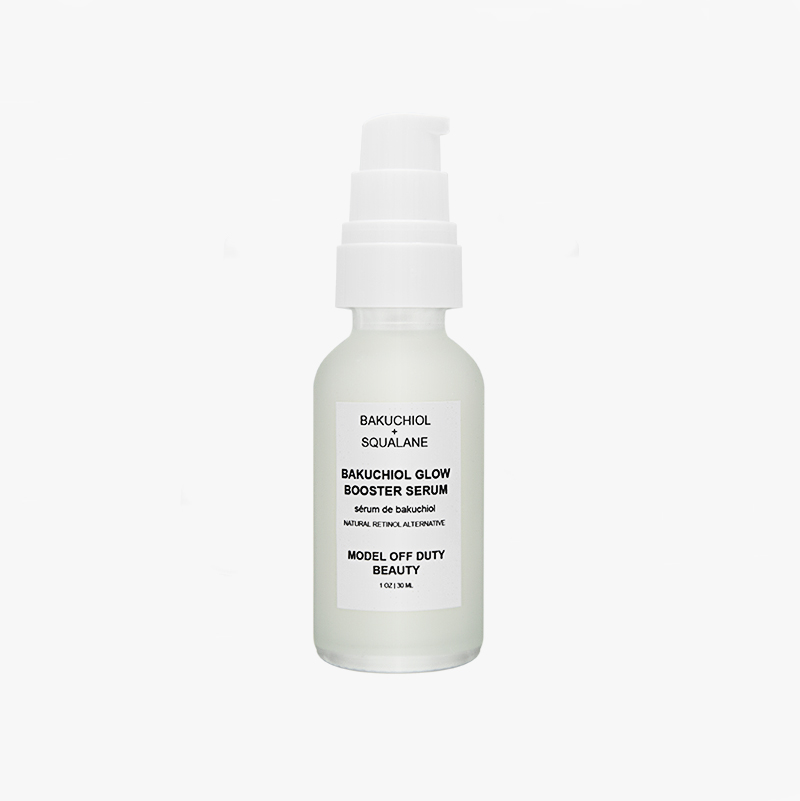 Right off the bat, we want to declare this serum by Model Off Duty Beauty the best skincare product we've ever laid our hands on. What this serum does to your skin is right in its name, and trust us, it delivers the promise it makes. This serum is the key to glowing, supple, youthful skin. And we haven't come to the best part about this serum yet! It is formulated with bakuchiol, which is a more natural and more gentle alternative to retinol. Here's to keeping your skin at its finest without a single ill effect.
Enlightening Review: "I tend to be a skeptic for the recent serum craze. I've tried a few serums and I wasn't super impressed. This caught my eye so I had to try it. After one use, my face was significantly more hydrated. After 4 uses, my face is softer and my under eye lines are softer. Absolutely worth the $ and I'm excited to see what happens with continued use!" -Eloise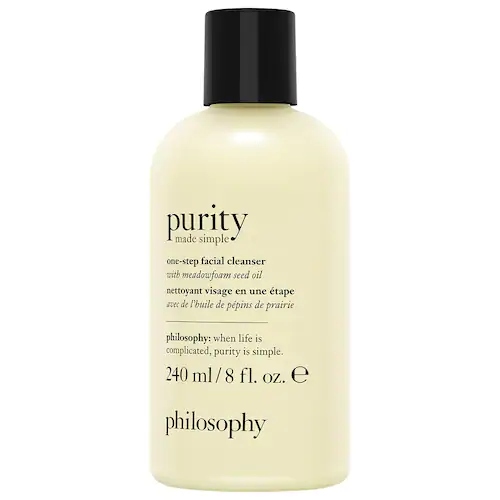 When it comes to skincare, trust us, minimalism is the way to go. This cleanser by Philosophy provides just that – a cleanser that does the job of a cleanser, but with 100 times the efficiency that other cleansers offer. Made from Meadowfoam seed oil that hydrates the skin, get ready for a cleanser that cleanses your skin thoroughly, but doesn't strip away the essential oils. If you ask us, this cleanser is the stuff skincare dreams are made of.
Enlightening Review: "This cleanser is super gentle on my skin. It's cleared my acne, hasn't dried out my skin, and it lasts forever. The 16 oz bottle lasted me 9 months with me washing my face day and night. The pump on the 22 oz gives a good amount of product. The scent is barely noticeable." – luvlulu313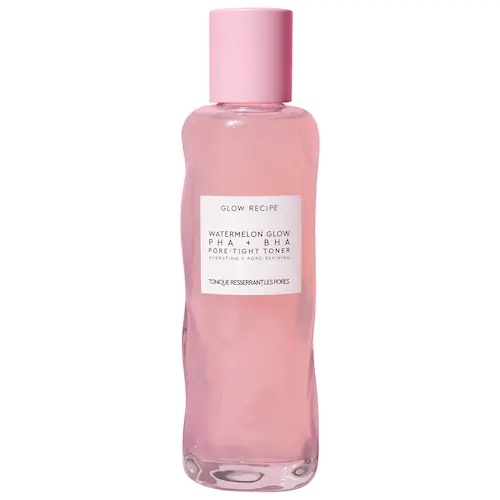 Watermelon Glow PHA + BHA Pore-Tight Toner
With the ingredient list that this toner boasts, there is no reason to not get enamored with it. If a skincare product comes filled with watermelon extract to hydrate your skin, cactus water to lock in that hydration and leave the skin supple, and PHA to gently exfoliate the skin, it would be a skincare sin to miss out on it. Also, this toner minimizes the size of the pores on the skin – so yes, there is no way we're ignoring this one. We suggest you give this clean toner a shot too.
Enlightening Review: "Legit lives up to the hype, plus with just a hint of the signature Glow Recipe Watermelon scent. It seriously makes my pores look clear and smaller in the morning, i just use it at night before serums… legit a miracle in a bottle and doesnt sting at all" – BanCutie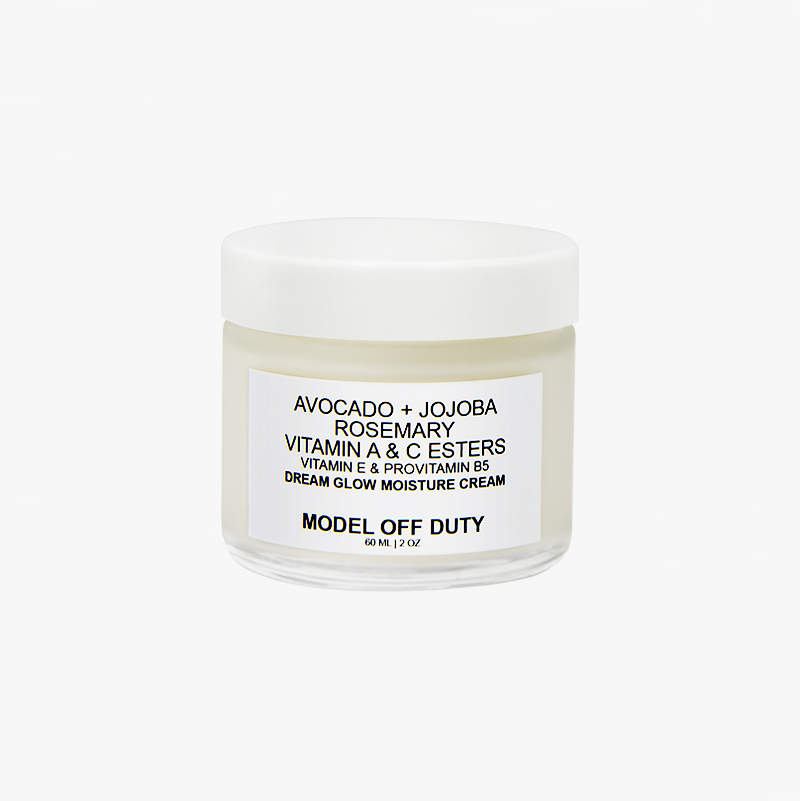 Have you ever experienced a surreal feeling of calmness coursing through your senses after applying a skincare product? If yes, then you are already using this moisture cream by Model Off Duty Beauty. If no, then you need to try this moisture cream by Model Off Duty Beauty. With a luxurious texture, a calm, soothing, moisturizing experience awaits you, thanks to clean, vegan, and chemical-free ingredients such as avocado oil, jojoba oil, rosemary, rosehip seed oil, and vitamin A, C, and E. This is a dream cream that moisturizes the skin and leaves it with a natural glow.
Enlightening Review: "I love this product so much. I finally found a face lotion that doesn't clog my pores or cause me to break out. There is almost no scent, great for sensitive skin. My face feels so soft and hydrated. Especially for winter time. the cream is thick yet breathable. Perfect for all skin types." – Courtney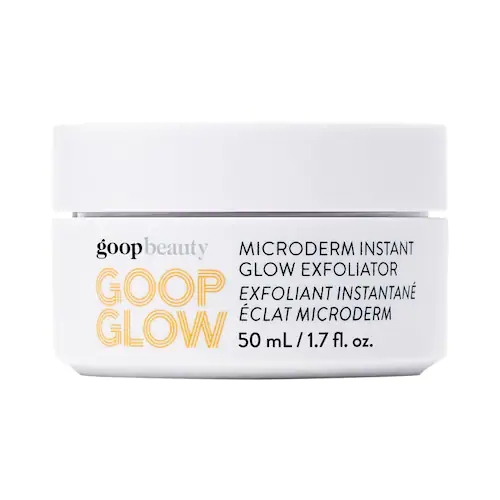 GOOPGLOW Microderm Instant Glow Exfoliator
Microexfoliating minerals such as alumina, quartz, silica, and garnet come together with glycolic acid in this exfoliator that not only does away with the dead skin cells on the skin's surface but also offers a soft, smooth, glowing skin. If you are crazy about the texture of the skincare products, then you'll love this one, because this exfoliator's texture is so lightweight that it feels like you are holding a fluffy marshmallow in your hands! Also, this skincare product is vegan, gluten-free, and cruelty-free – so if you have a green thumb, you'll want to get your hands on this pick.
Enlightening Review: "I love to read reviews but am not the biggest on writing reviews. But this product is amazing! I got a sample and fell in love and bought the product soon after. From the first use of it I was hooked. I put it on, scrub, let sit for 3 minutes or so and rinse off. The next morning my face is softer and glowing every time without fail! Love this product and will be a staple in my weekly routine." – Giselepaige2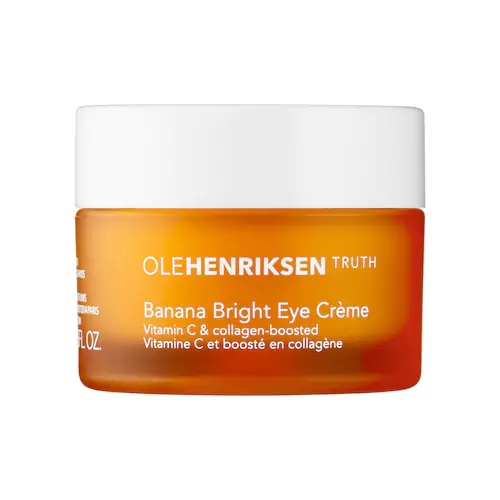 Yes, moisturizers are good, but have you ever looked at the area around the eyes and wished the eye bags, wrinkles, and dark circles away? Well, let us tell you, there is an eye cream that we trust, because when it comes to letting the eyes do the talking, this is the cream that preps the eyes for the task. Banana powder + vitamin C in this eye cream will rejuvenate your under-eye area, target dark circles and puffiness, and eliminate aging signs around the eyes. This lightweight eye cream will instantly illuminate the eye area to make sure that all eyes are on you.
Enlightening Review: "I've had dark circles under my eyes for basically my whole life. I was apparently born tired. That being said, all the high ratings for this product, for the purpose of dark circles, aren't lying. Easily the best product to help lessen the look of my dark circles." – katiehawk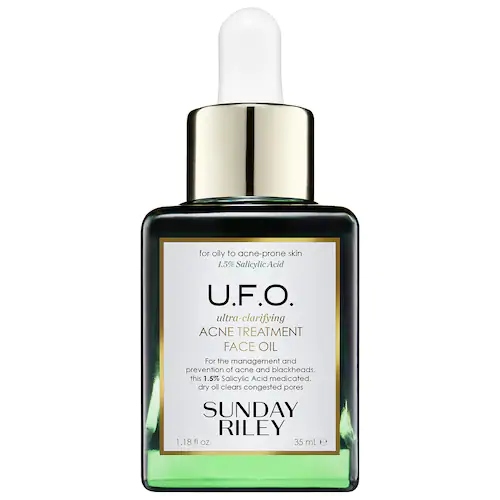 U.F.O. Ultra-Clarifying Face Oil
Do you have congested pores? Heavy acne breakouts? Premature signs of aging? Do you have all three skincare issues at once? Is your beauty cabinet stocked with different kinds of serums, face masks, cleansers, and moisturizers? It's time to push them to the corner and make space for a dry face oil that will take care of all the skincare issues listed above. Yes, just one face oil, and your skin will transform in a matter of weeks! This medicated face oil comes with 1.5% salicylic acid (treats congested pores + clears acne), tea tree oil and black cumin seed oil (purifies the skin), licorice root and hexylesorcinol (targets dark spots), as well as cucumber seed oil (eliminates wrinkles and fine lines). A clear skin is just a face oil away; and if we were in your shoes, we would not risk ignoring a one-stop solution for our skin problems.
Enlightening Review: "I hate acne. I hate that I'm still getting acne in my mid thirties. I absolutely HATE acne treatments. All they do is dry me out and exaggerate my fine lines and wrinkles. And they make my skin flake. This oil is a GODSEND. It clears me up but also serves as a beautiful antioxidants and moisturizer. I highly recommend." – Flippinmallory
Up Next: Experience 'pure skincare' with these 5 skincare products with clean ingredients