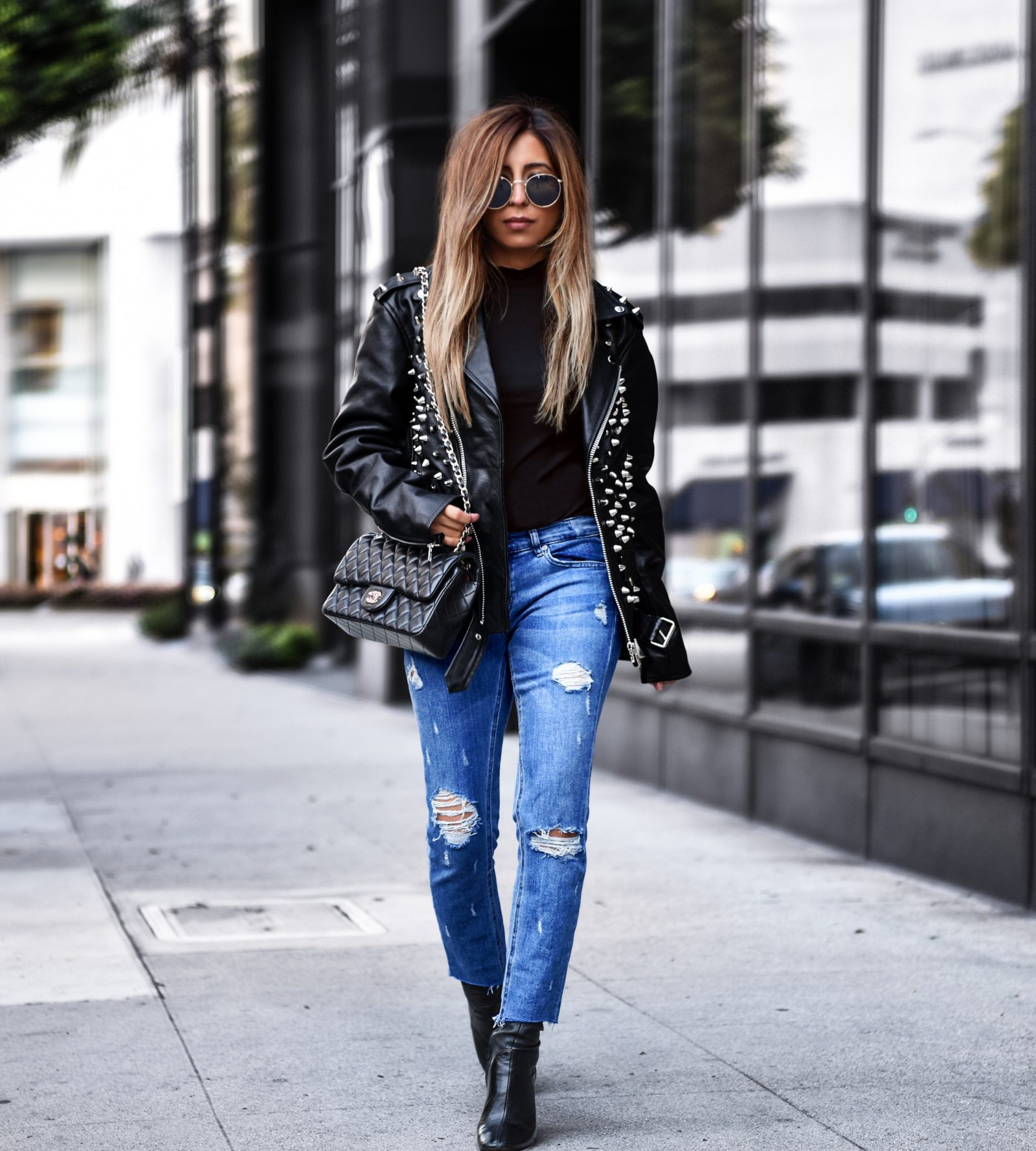 Studs trend has been around for a while now, but I used to think studs and spikes were too niche -only for tough girls with tattoos and piercings. Even then, I drifted towards them because I like adding a little bit of an edge to my outfits. So, a little experimentation has shown me that if styled right, metallic ornaments, like studs, can be made to look sophisticated. Below are 3 cool ways to incorporate studs and spikes into your outfit:
1. STUD JACKETS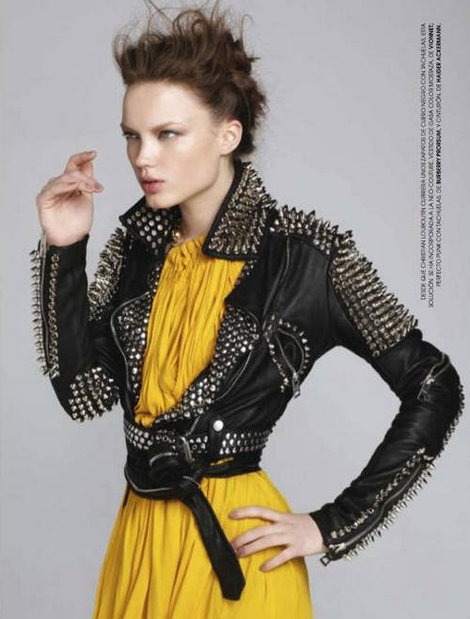 Photo : Pinterest
 Nothing can define the stud trend than a cool studded jacket. There are a variety of options available out there in both leather and (if you're vegan) denim. Bring out its edgy side with ripped jeans and booties. You can also soften the style by pairing it up with a fun and flirty lace dress and heels.
2. STUD SHOES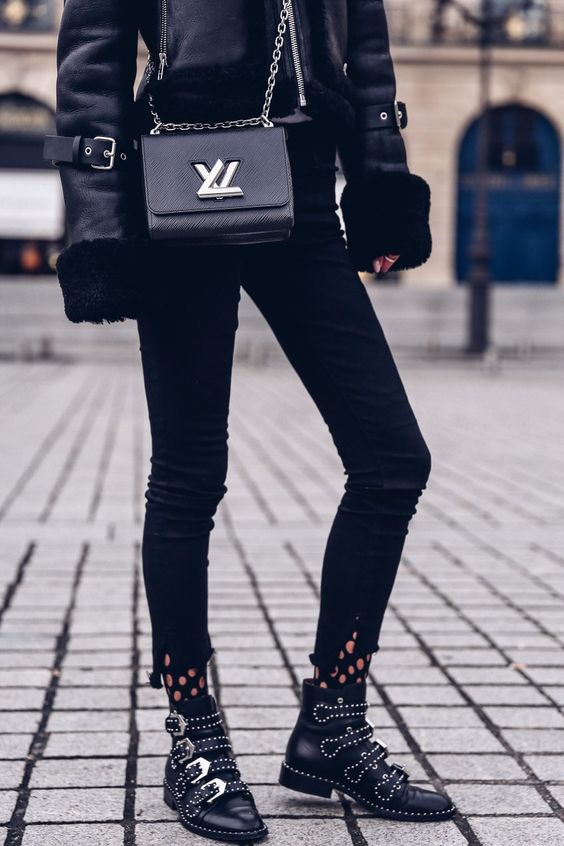 Photo : Pinterest
Another cool way of adding studs in your wardrobe. Be it in boots or sneakers, it's sure to add flair.
3. STUD BAGS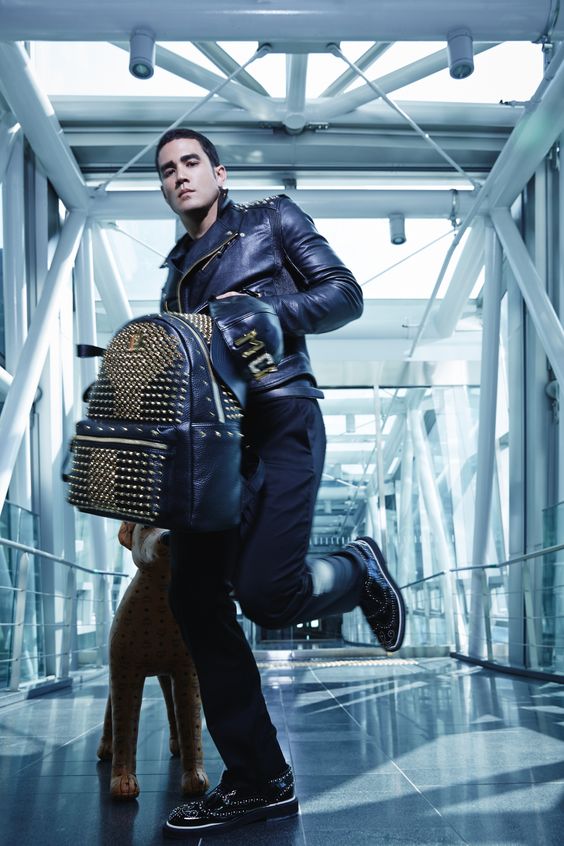 Photo | MCM Worldwide
It can be a good way to ease into the stud trend if your not yet ready to go full force with studs on your clothes.