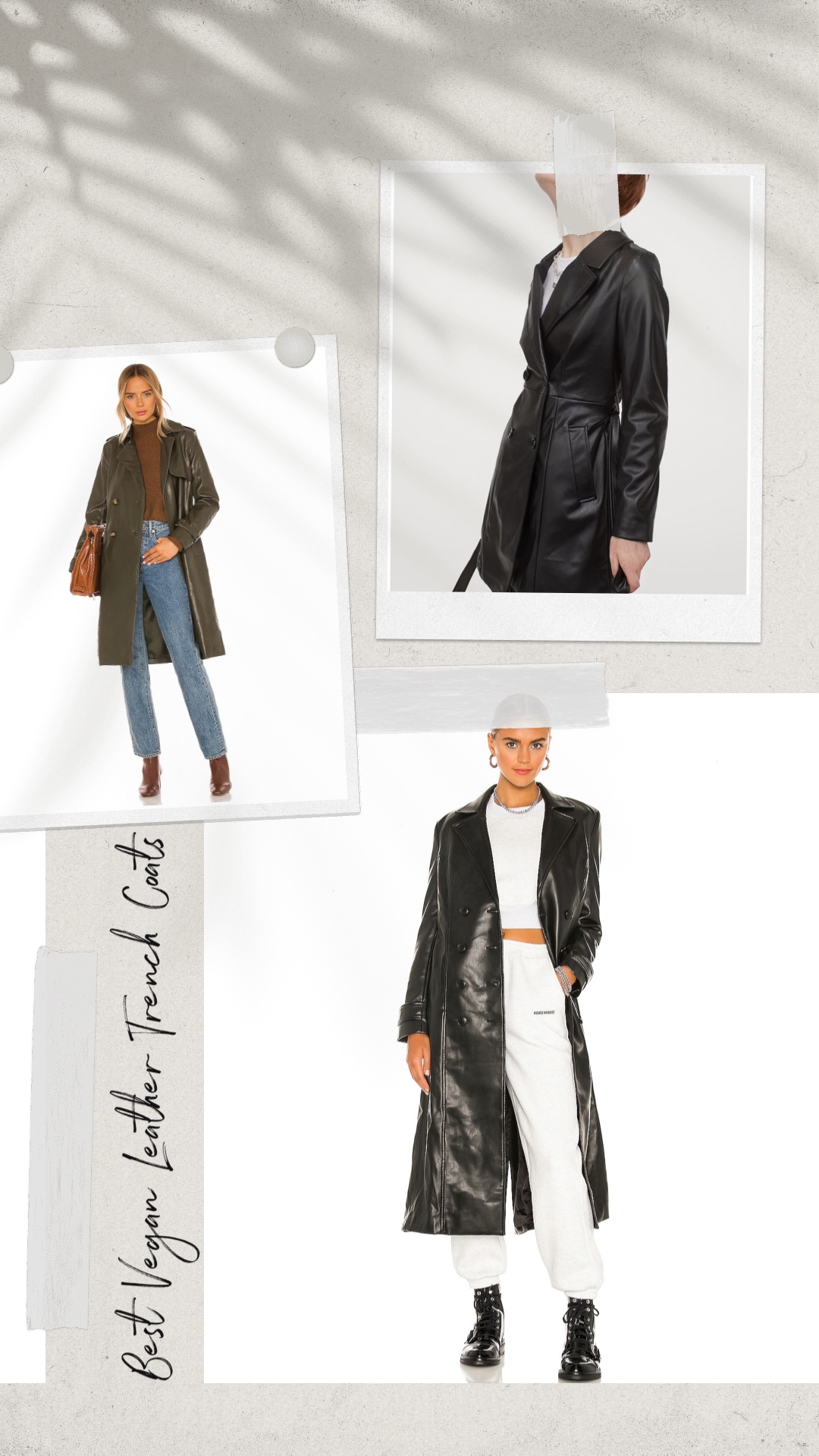 If you've never given this trend much thought, then that's about to change. Vegan leather trench coats have been making an elegant and sophisticated style statement for a while now. If you want to add a finishing edgy touch to literally any outfit, a faux leather trench coat will do the trick. As it is with any clothing item, modern twists are constantly added to a classic, giving it a chic updated look. That's exactly why trench coats are the talk of the town.
Trench coats are popularly worn during fall or spring when the chill is not too much, and the heat isn't overpowering. The silhouette of a trench coat adds the perfect amount of drama and flair to your ensemble. Whether you want to rock a retro-inspired outfit or add a timeless appeal to your evening look, or just want to add a contemporary edge to your daily attire, just throw on a sleek leather trench coat, and you're good to go.
We've listed some of the best vegan leather trench coats you've ever seen, and we know it's going to make an unforgettable mark in our closets for a long time to come.
Vegan Leather Trench Coats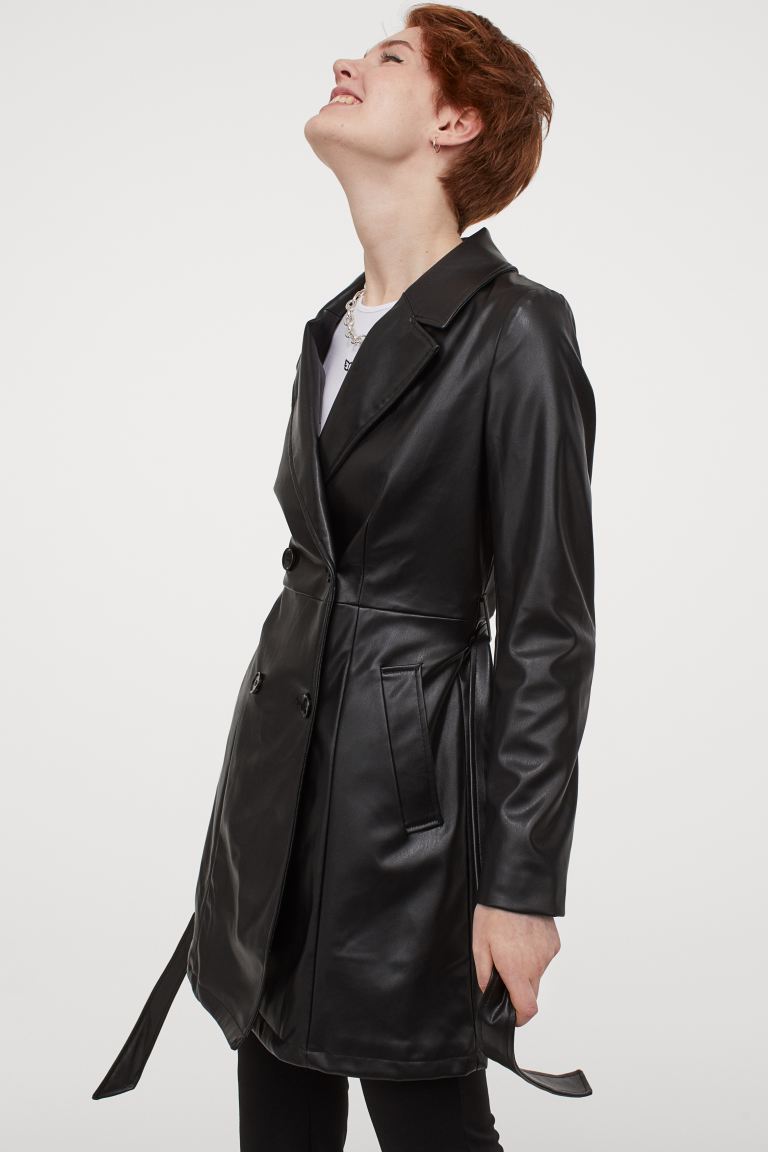 H&M Faux Leather Trenchcoat ($59.99)
This short double-breasted black leather trench coat comes with a removable tie belt at the waist and is suitable to be worn when the weather seems a little unsure. In a sleek silhouette, it will definitely catch everyone's attention.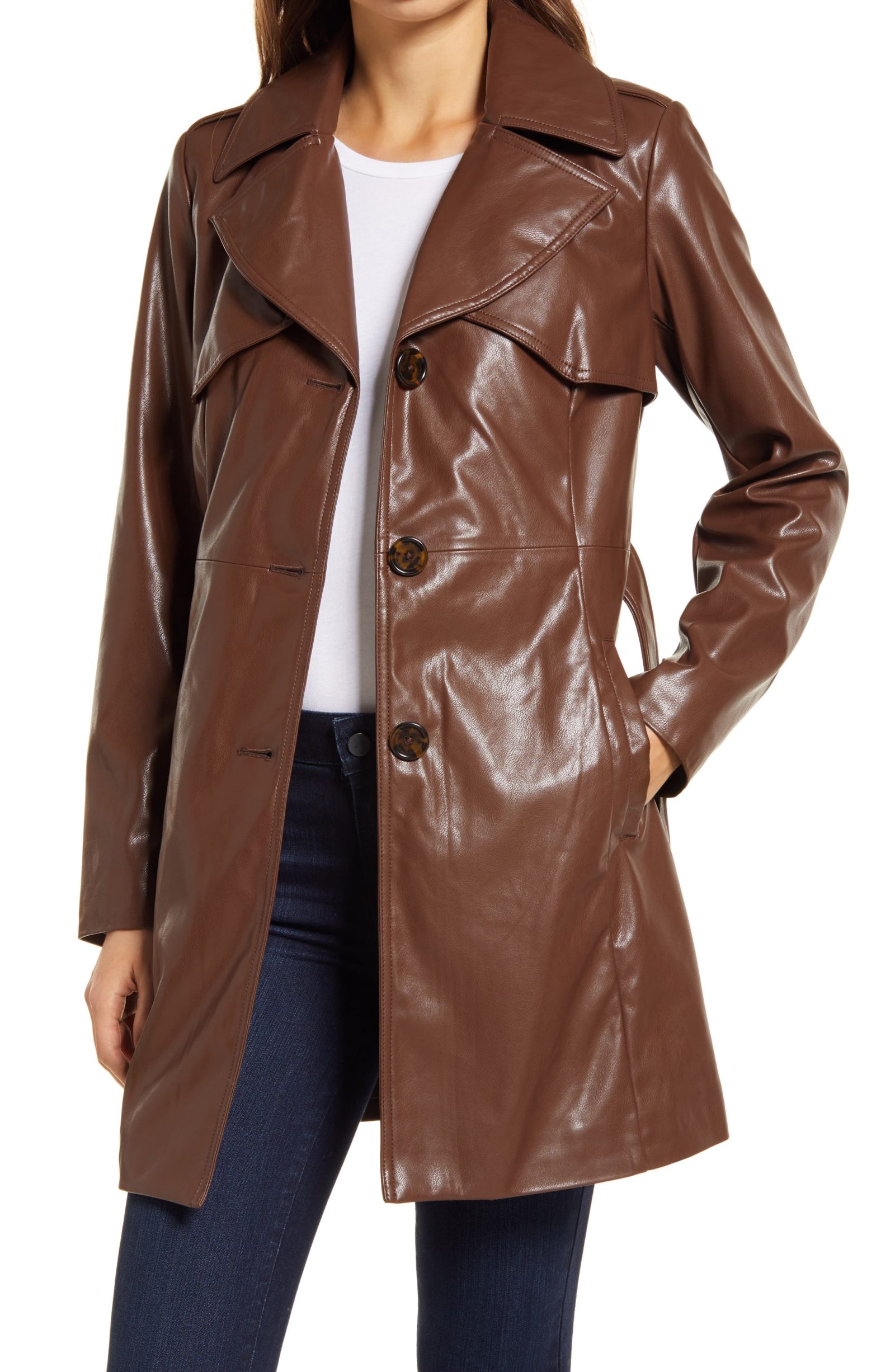 Sam Edelman Faux Leather Belted Trench Coat ($280) $112
A faux leather trench coat that will definitely keep you updated with the times. Step out looking trendy and protected on what may seem like an uneventful day.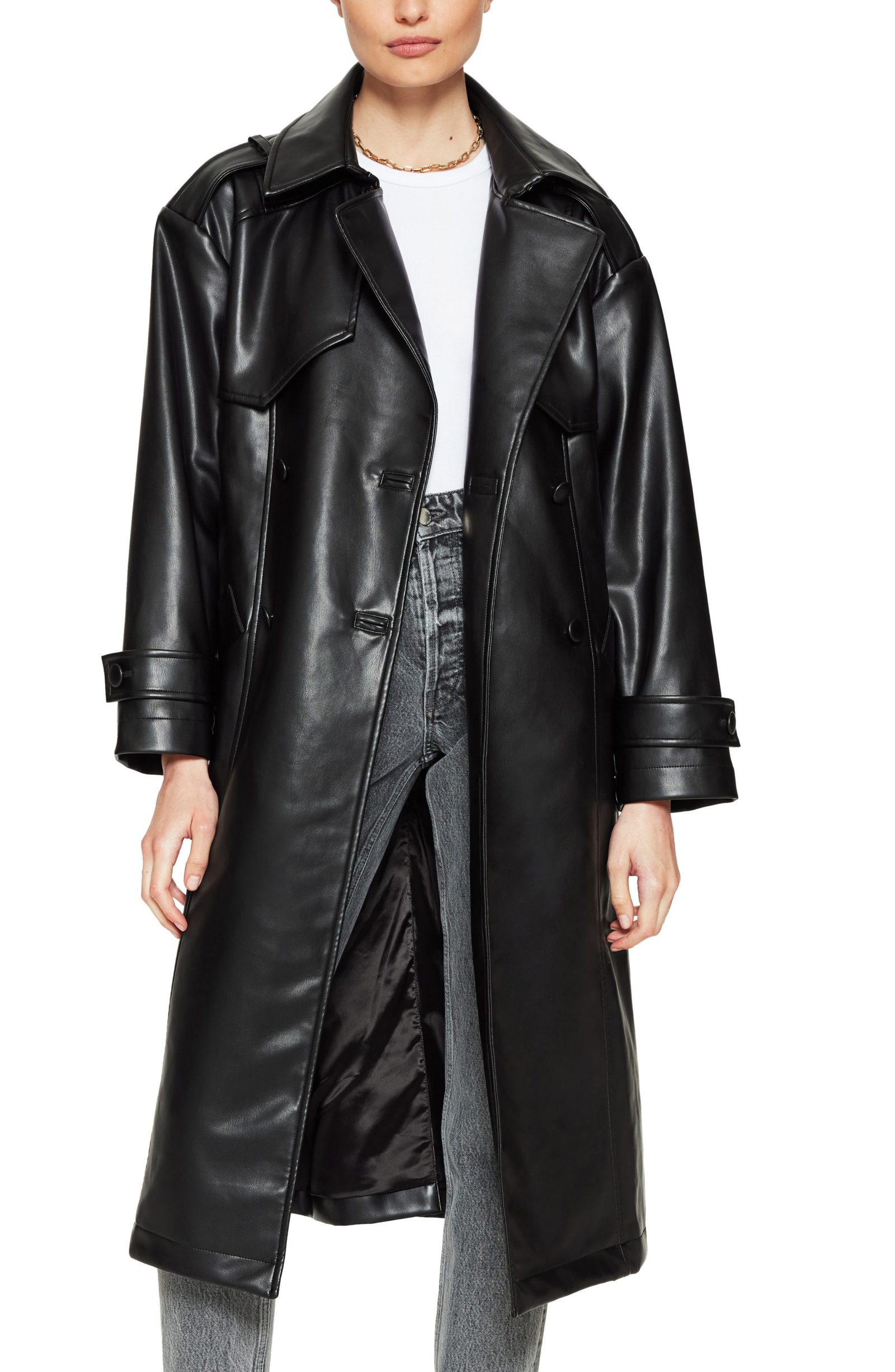 ANINE BING Finley Faux Leather Trench Coat ($700)
The traditional trench coat gets a sleek update in this long black trench coat. The glossy fabric makes it look like actual leather, and the fit is unbelievably snug and comfy.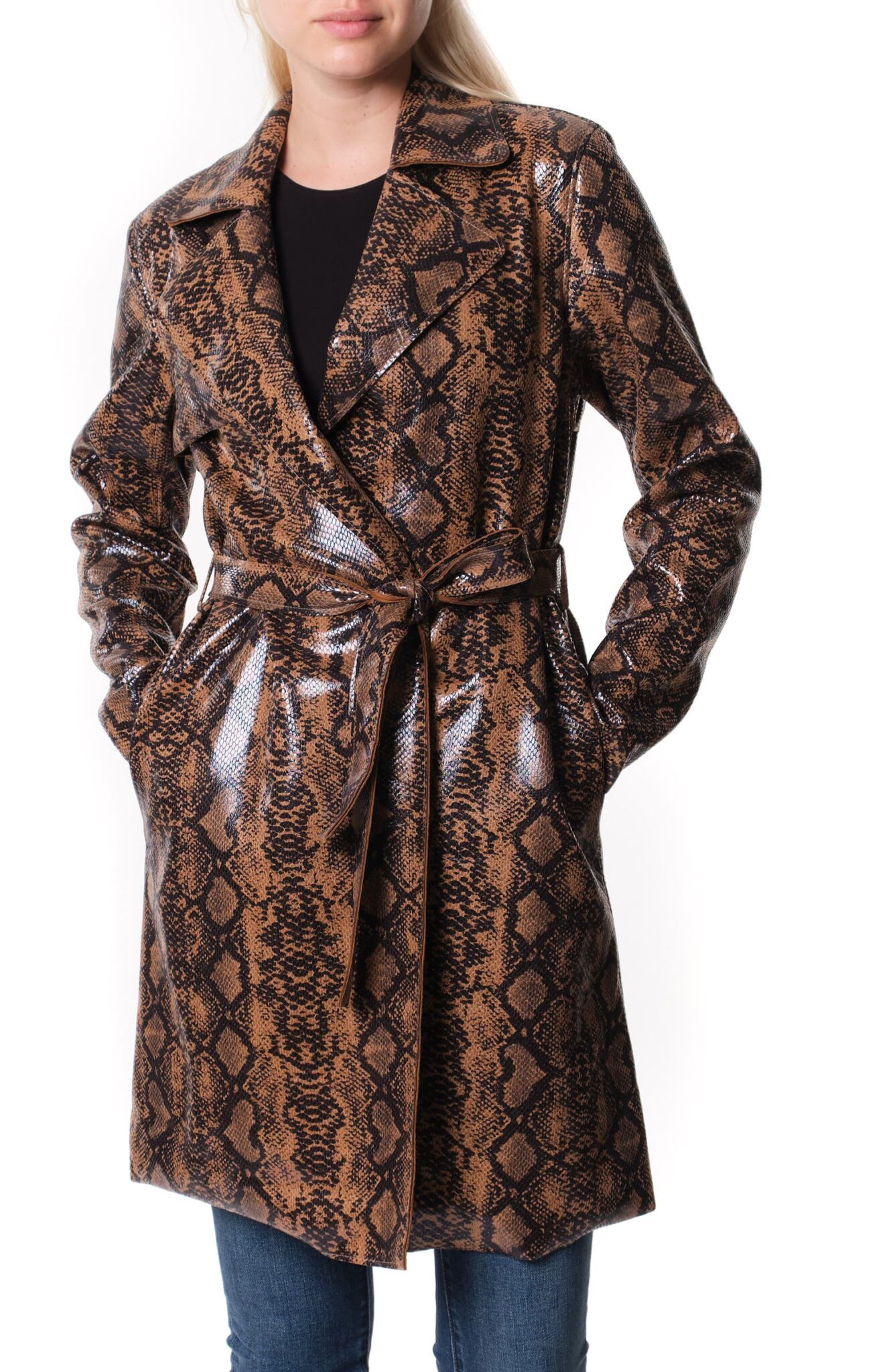 BLANKNYC Faux Snakeskin Trench Coat ($118) $59.90
A snakeskin printed faux leather coat? That's definitely going in our carts! There ain't no taking off this gorgeous beauty, and no matter what you wear, this trench coat will certainly add the finishing touch.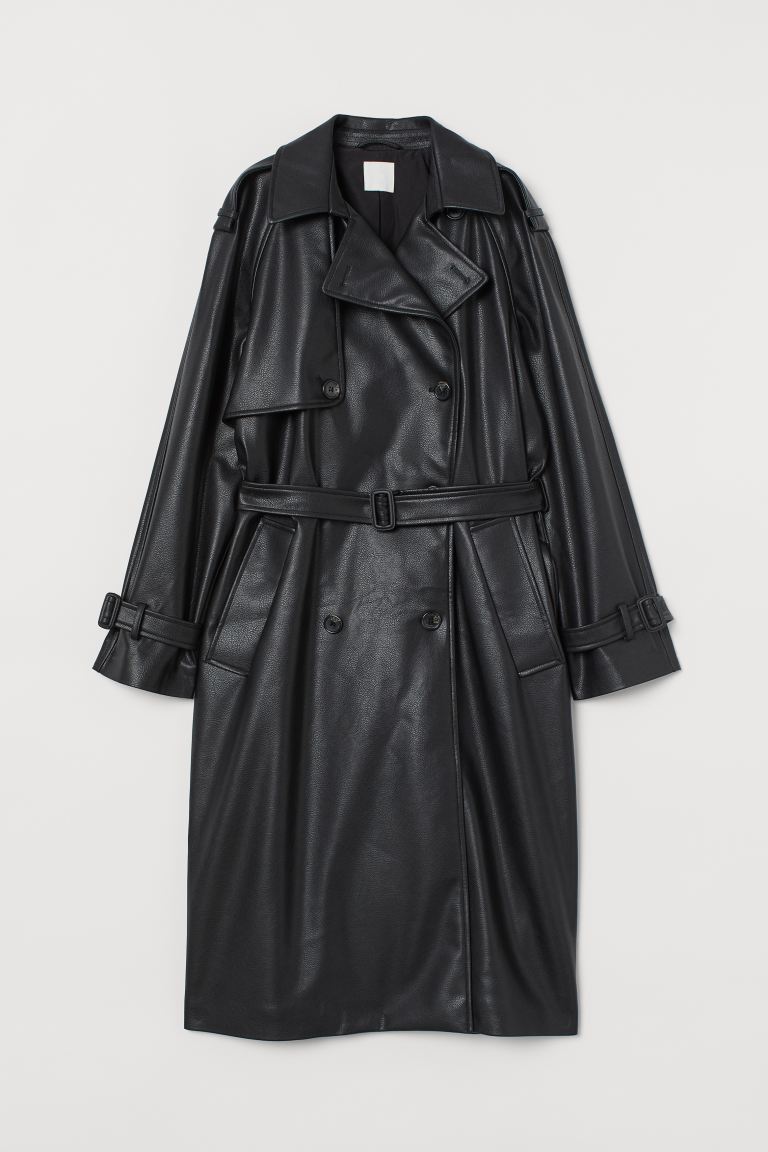 H&M Faux Leather Trenchcoat ($99)
A chic double-breasted trench coat is the perfect piece of clothing for layering on just about any outfit. The almost oversized fit sinks into a slouchy silhouette and gives a retro-inspired finish.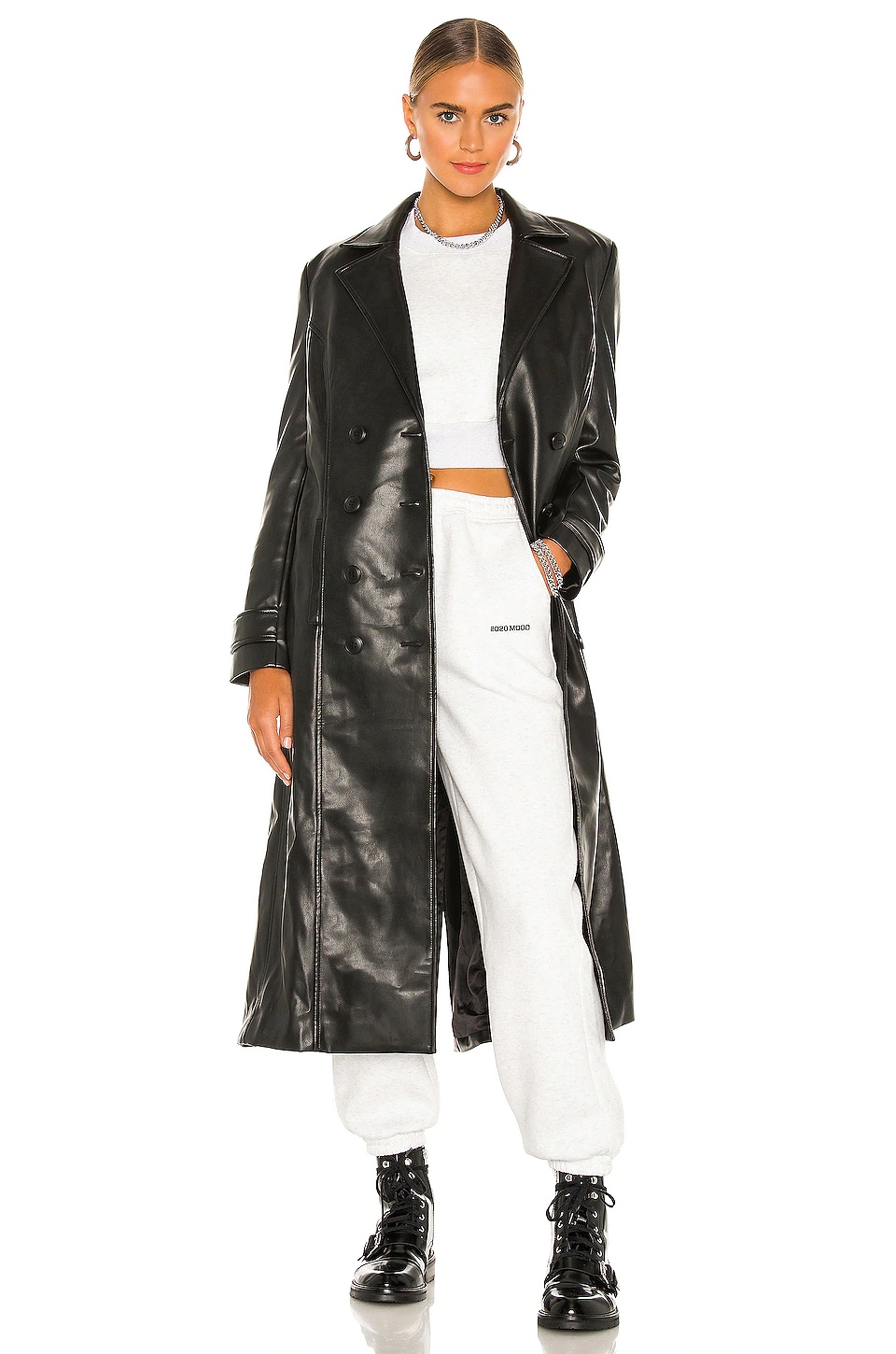 Bardot Vegan Leather Trench Coat ($199)
Even classics deserve a little twist now and then. A good ol' black trench coat crafted from faux leather is styled with a tie closure at the waist and side pockets for a more modern silhouette while still maintaining a sleek and sophisticated look.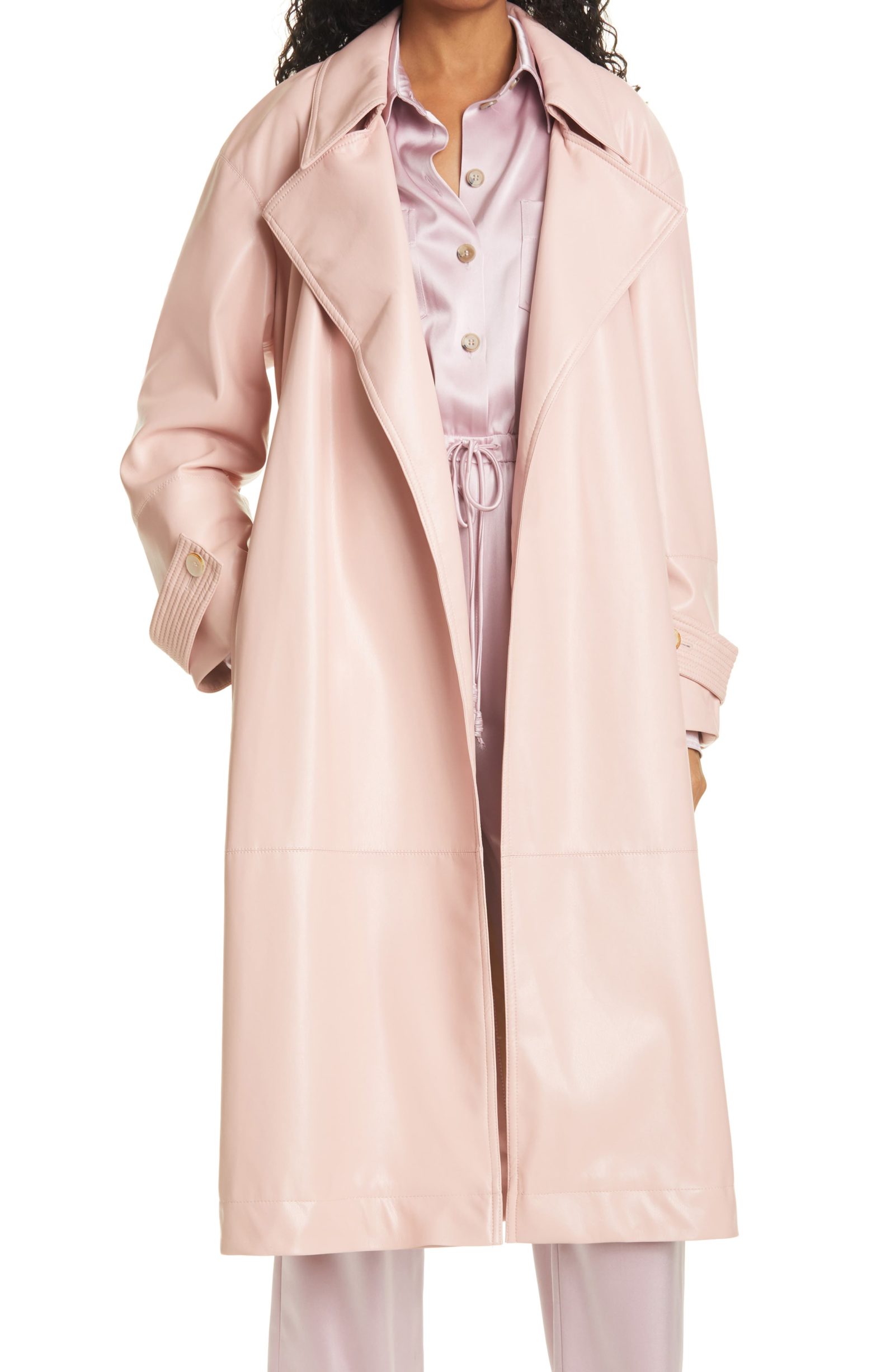 Nanushka Amal Faux Leather Trench Coat ($995)
With spring about to roll into town, this elegant and pretty petal-pink trench adds the perfect pop of color for the season. This chic leather trench is cut from faux leather that's as undeniably soft as butter.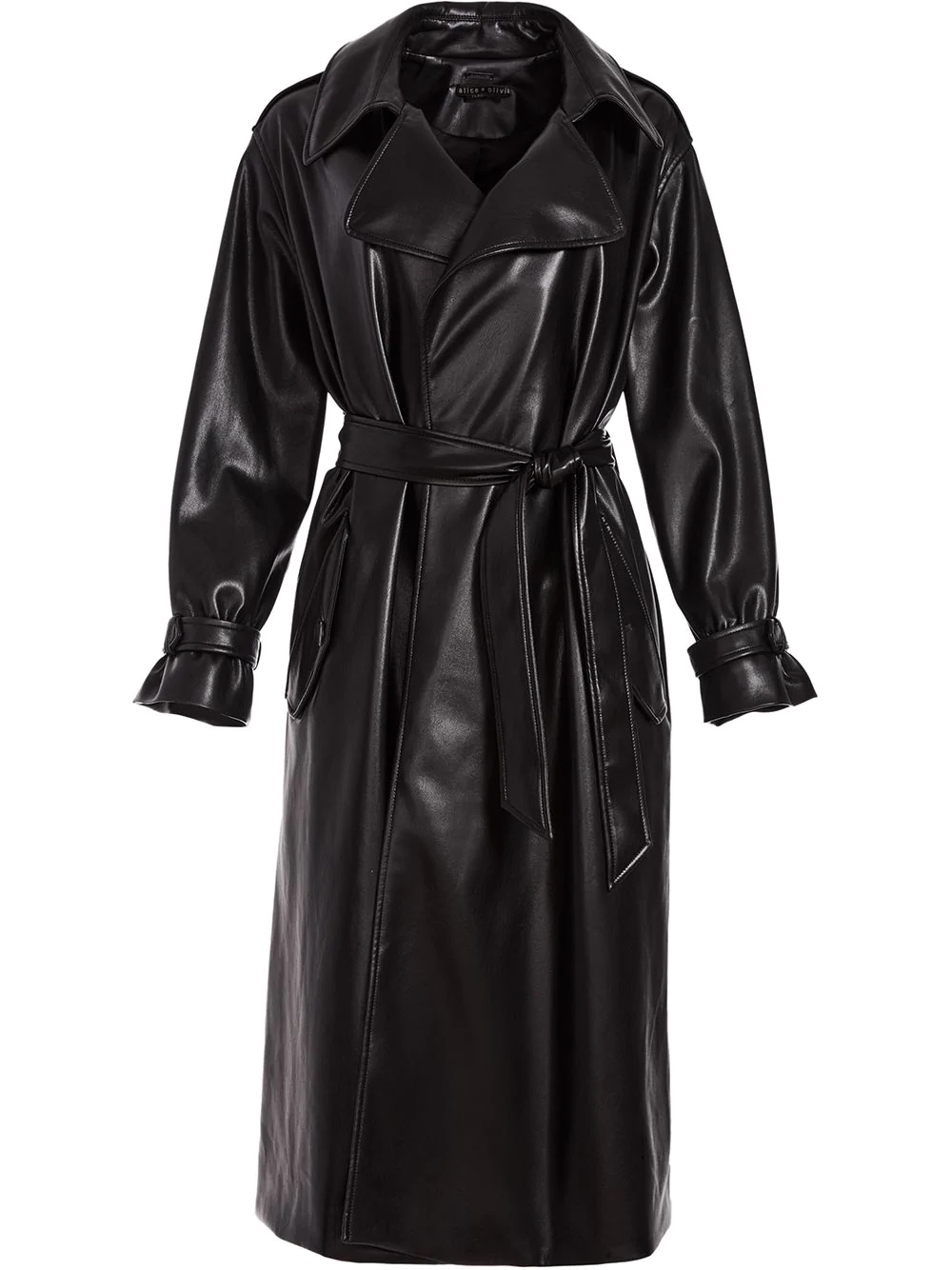 Alice +Olivia Vegan Leather Belted Trenchcoat ($627) $487
Nothing could get more fabulous than a trench coat with a belt at the waist. This faux leather trenchcoat with long sleeves and roomy peak lapels is just sophistication redefined. Now that better grab your attention!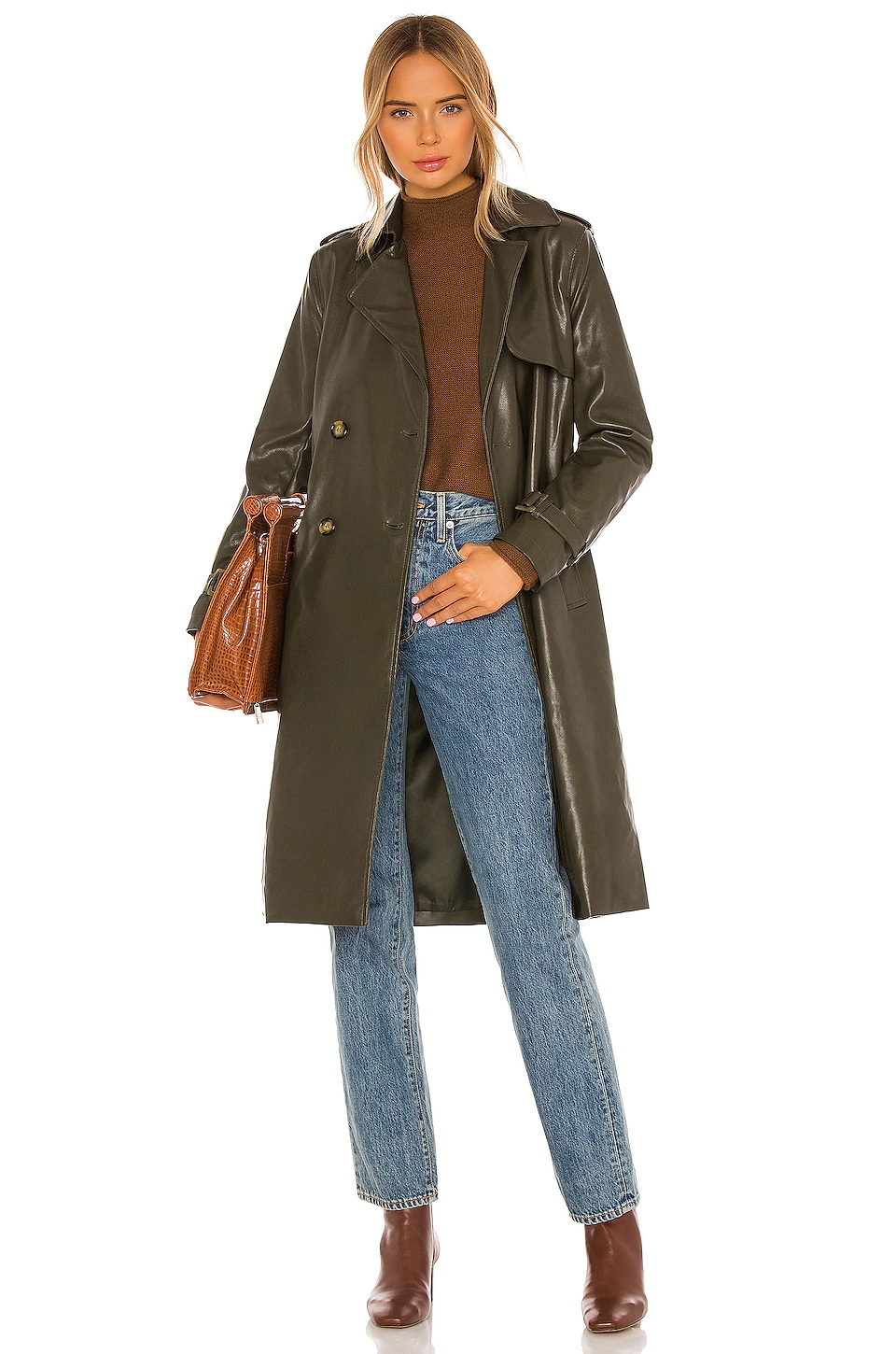 Apparis Lucia Coat ($380)
A faux leather number with button closure at the front, slanted side pockets, and a detachable belt – this is the ultimate piece of outerwear you should own in your closet. The unique green tone of the coat adds a simple yet elegant finish to this sleek coat.
Up Next: We're loving these 11 puffer jackets from Nordstrom this season