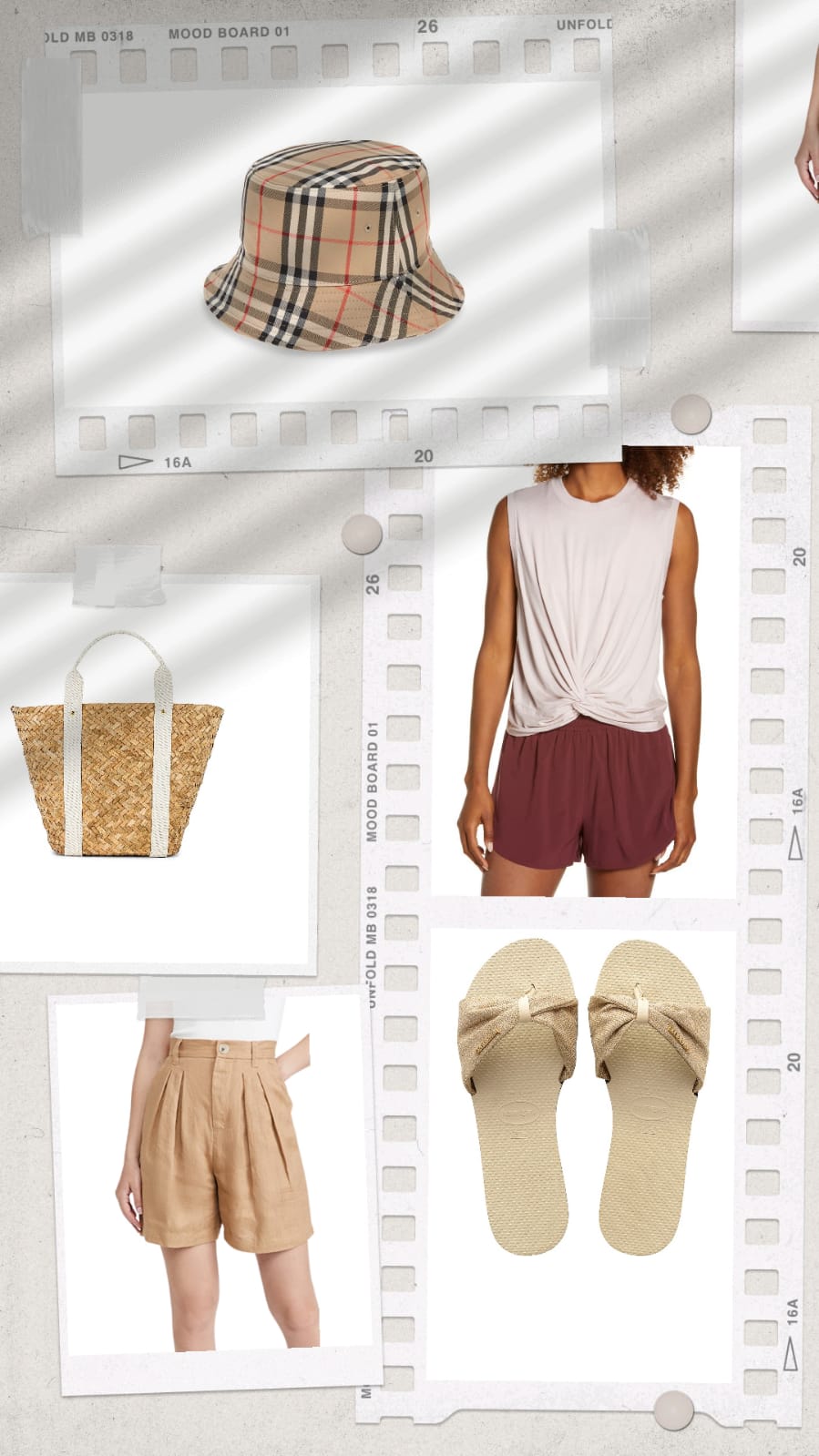 As soon as summer rolls in, we pack our bags and off we go to a tropical destination to soak in the sun. But this summer is an exception. Things are a little dicey this year. While many are busy planning their vacations, there are many who are still hesitant to step out in the new normal world in a full-blown way. No matter where you place yourself on this spectrum, you don't have to miss out on flaunting your vacation outfits.
Yes, if we can work from home, why can't we vacay from home? Instead of sunbathing on the beach, we can sunbathe from the balcony. You get the gist. So, to help you stay in the holiday mood regardless of where you are, we have curated 5 summer holiday outfits that are absolute head-turners. From bucket hats to vibrant printed co-ords, these outfits are sure to perk you up. Scroll down to amp up your vacay game!
1. Tank Top + Relaxed Shorts + Bucket Hat + Basket Bag
We are anyway wearing tank tops and relaxed shorts everywhere nowadays. So, why not go a step further, don a bucket hat and carry a basket bag as well? There's no easier way to get into the holiday mood.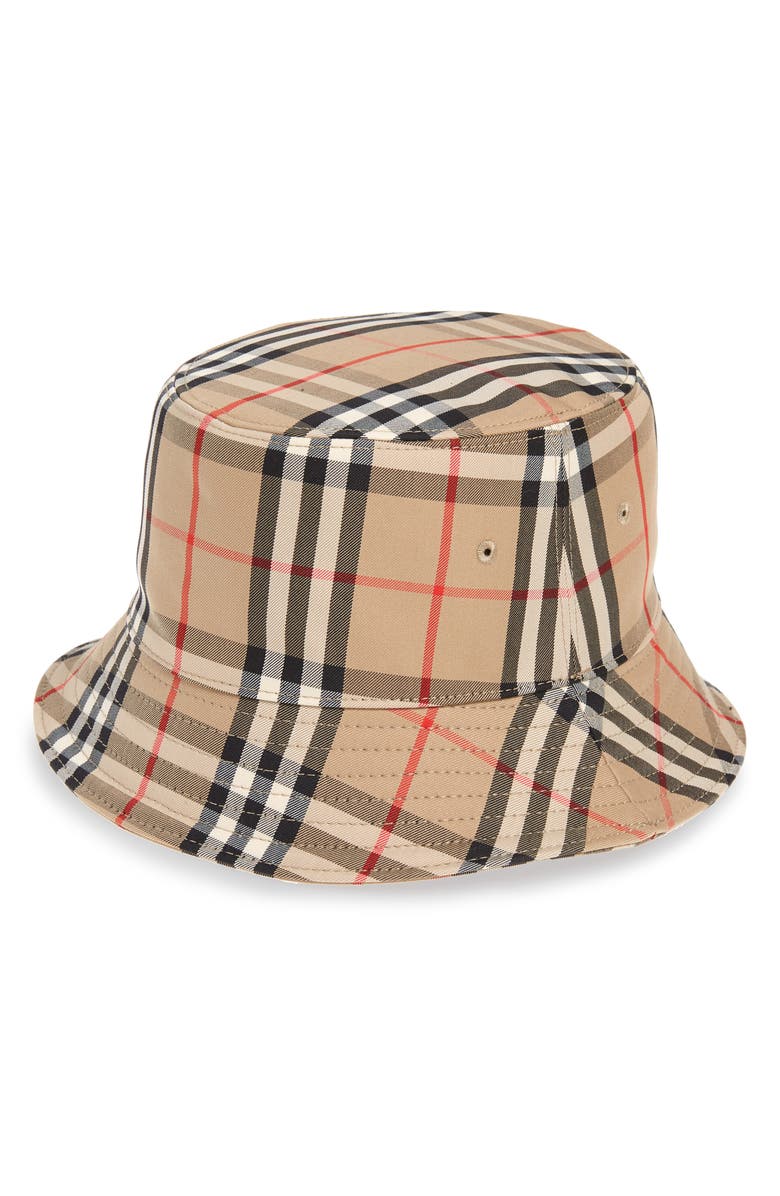 Heavy Check Bucket Hat ($390)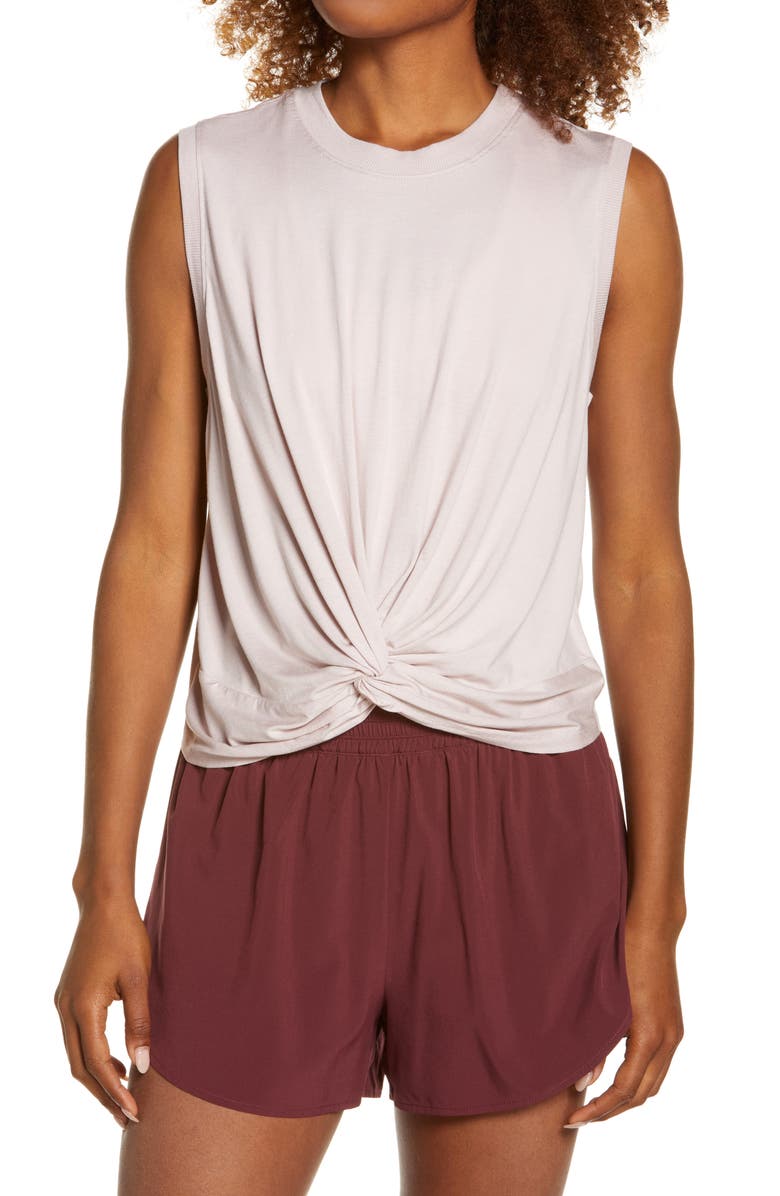 Twist Front Tank ($35) $22.90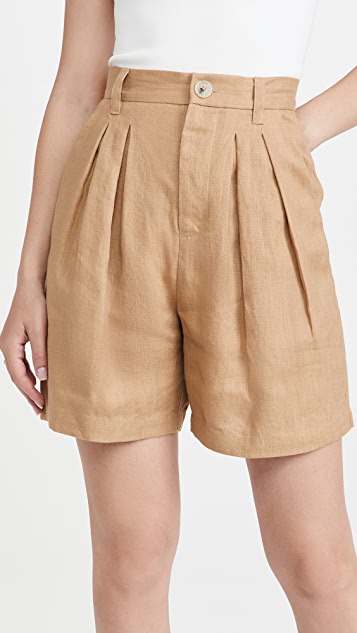 Poe Shorts ($225)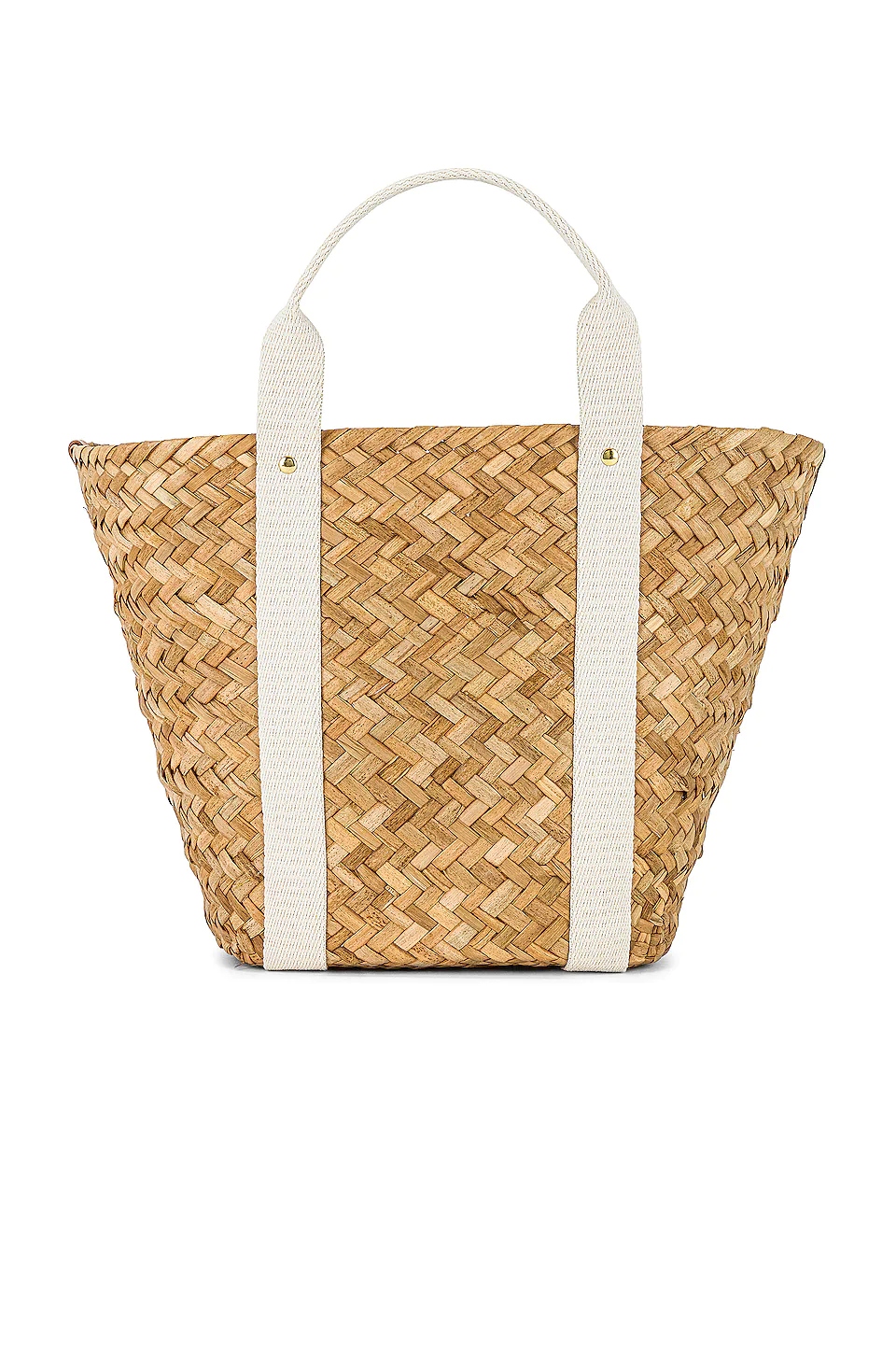 Colbie Bag ($135)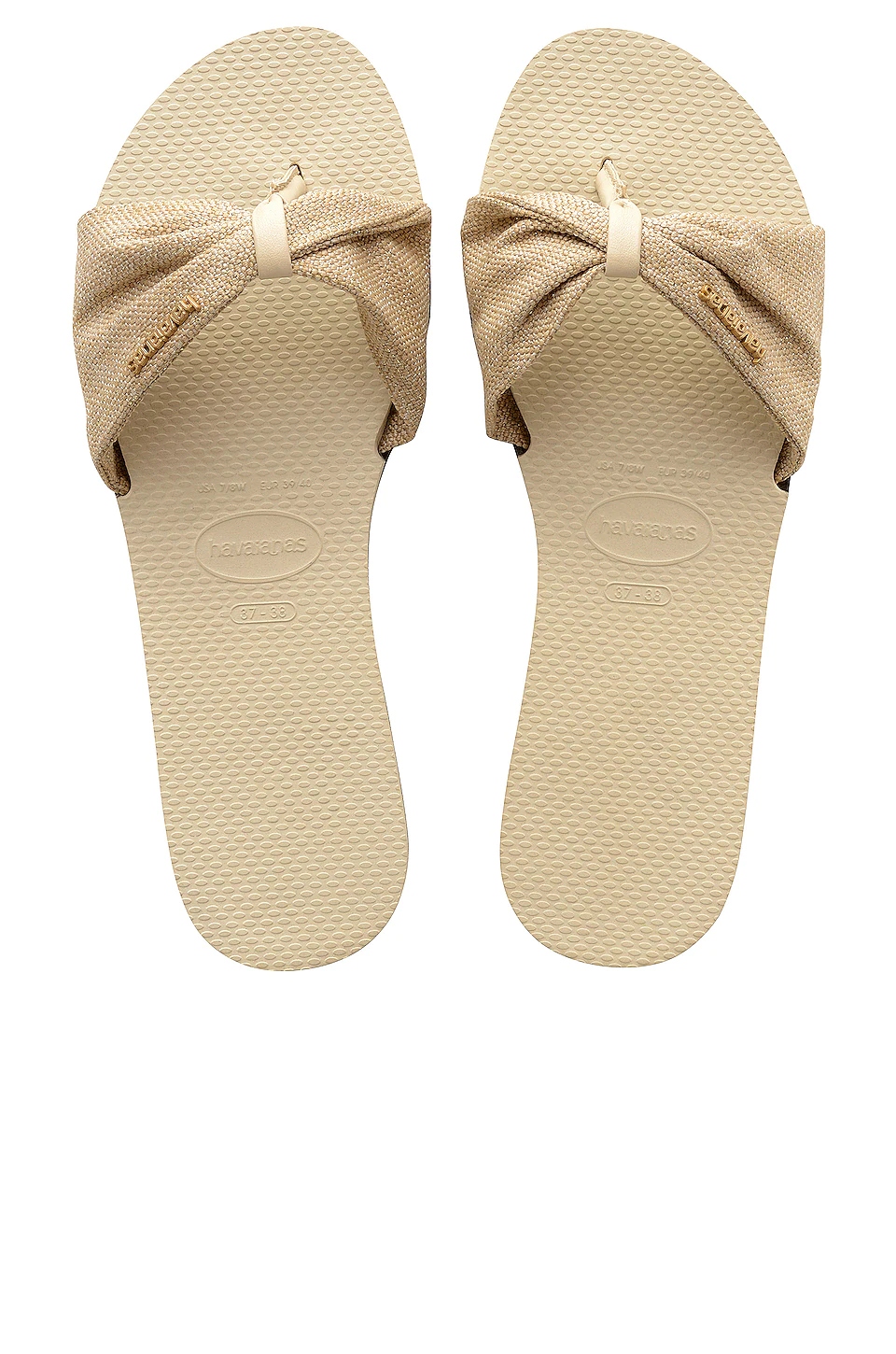 You St. Tropez Shine Sandal ($42)
2. Printed Co-Ords + Sunglasses + Slide Sandals
Vibrant, printed co-ords add a playful element to any ocassion. Whether you are holidaying or not, a pair of co-ords with fun, summer prints combined with retro-inspired sunglasses and comfy slide sandals will lift up your spirit in the blink of an eye.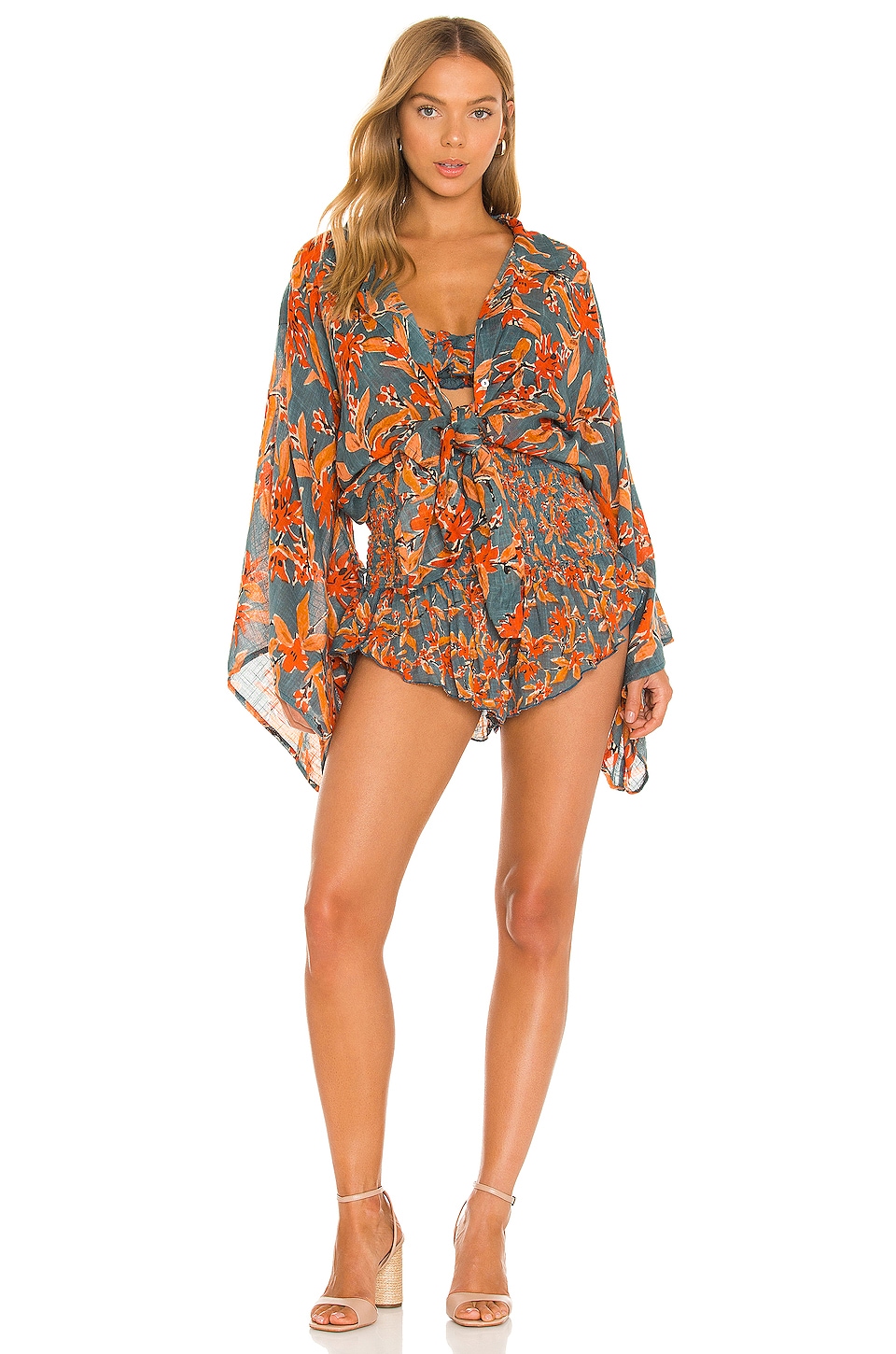 X Revolve Bali Painterly Tropics Set ($168)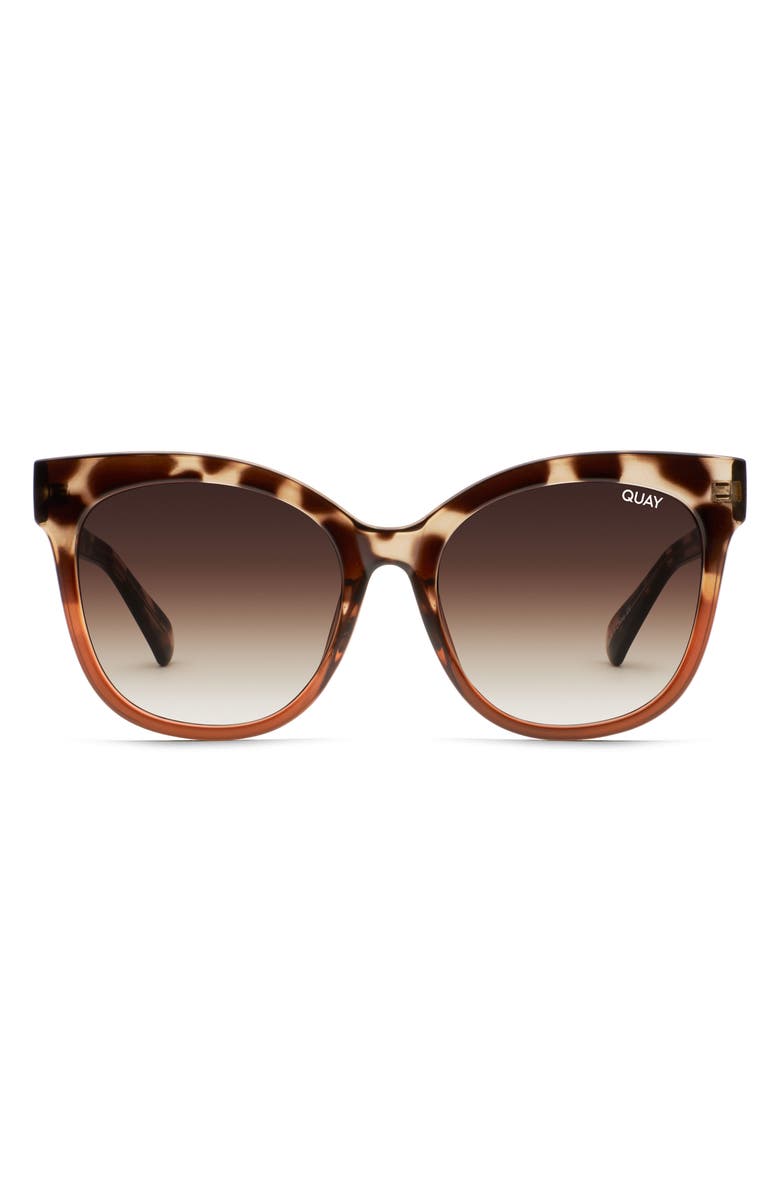 Its My Way 61mm Gradient Cat Eye Sunglasses ($55) $35.90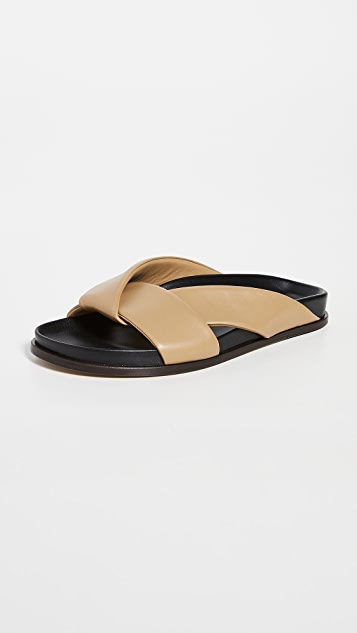 Folded Slide Sandals ($450)
3. A Tiered Maxi Dress + Gold Hoop Earrings + Strap Sandals + Square Sunglasses
When we talk about summer vacation outfits, how can we forget a flow, airy maxi dress? Pair a tiered silhouette with hoop earrings, strap sandals and square sunglasses. Not only is this cool outfit holiday-friendly, but it is also apt to where anywhere you are. It's a winner for us.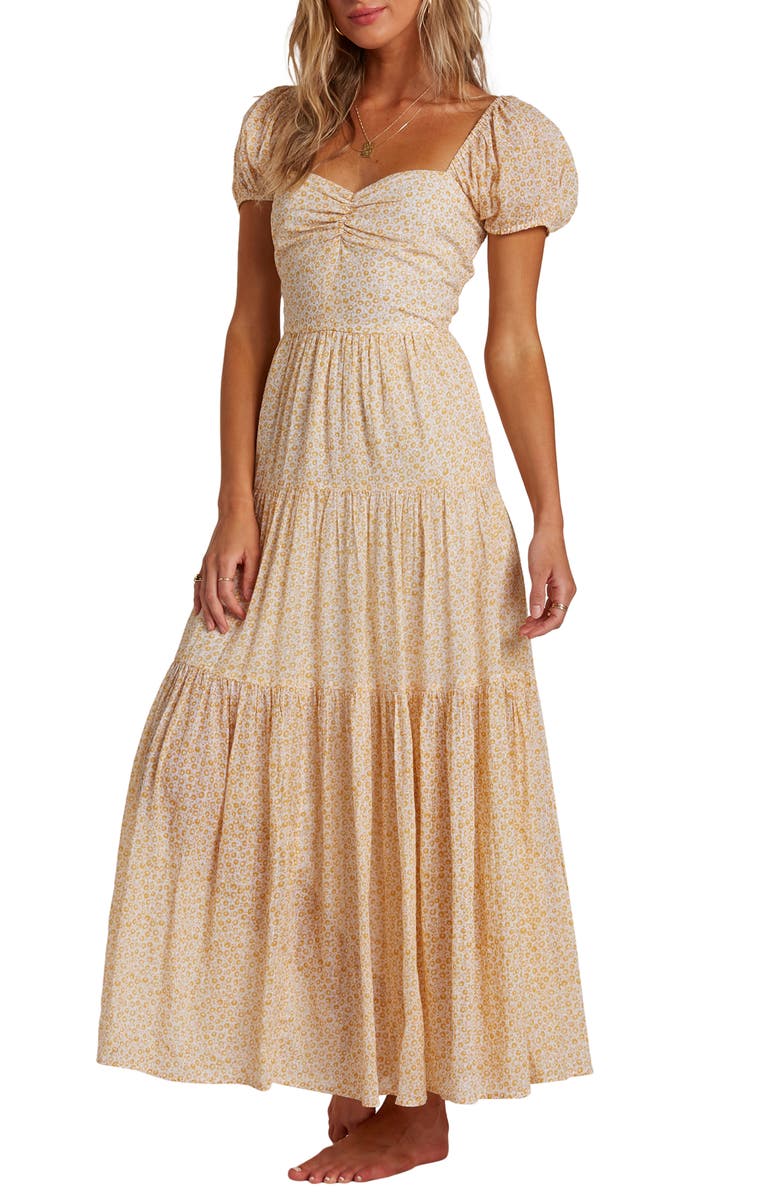 Sunrise Floral Tiered Maxi Dress ($79.95)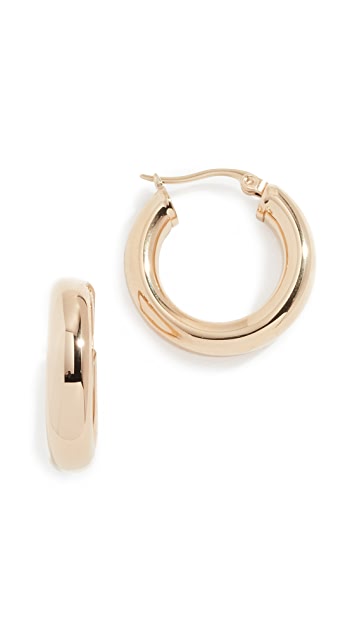 Dominique Hoop Earrings ($45)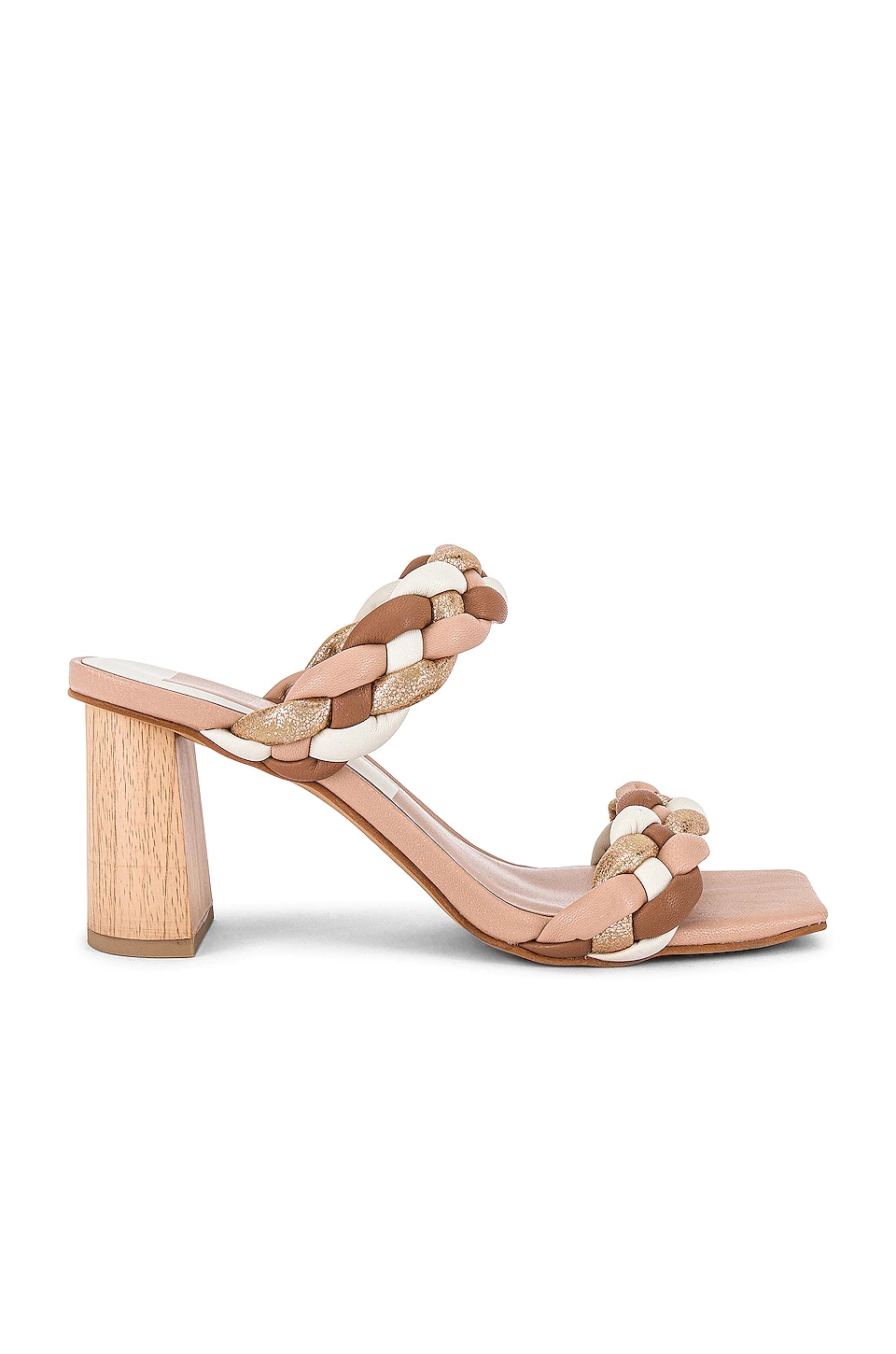 Pailey Mule ($120)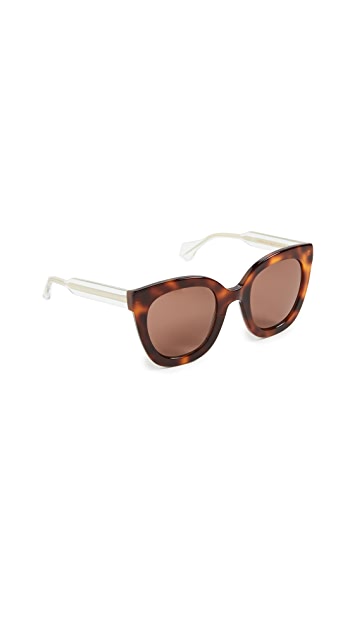 Anima Decor Square Sunglasses ($390)
4. A Yellow Outfit
Yellow is the color of summer – and this is a universal fact. So, when you want the summer vacation vibe in your life, just opt for a yellow piece – be it a dress, a top, a jumpsuit – anything. It's a hit outfit that will always cheer you up, whether you are on a holiday or not.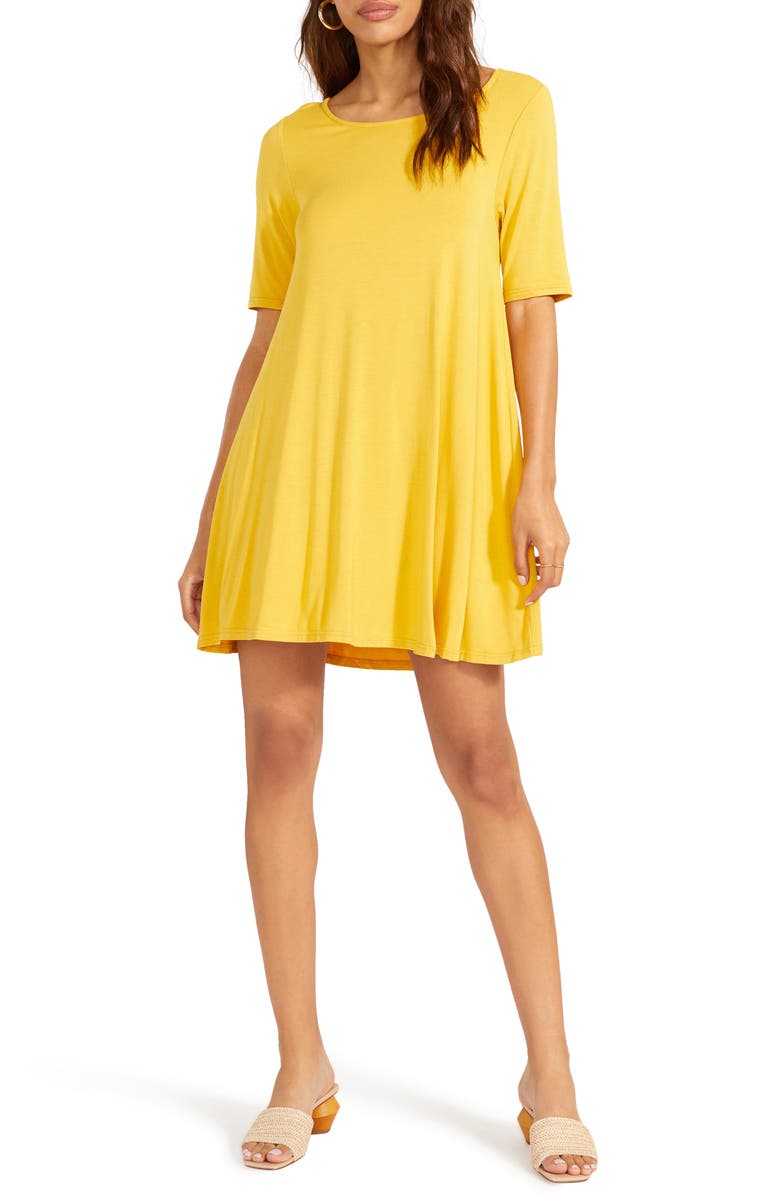 There She Goes Swing Minidress ($59) $35.40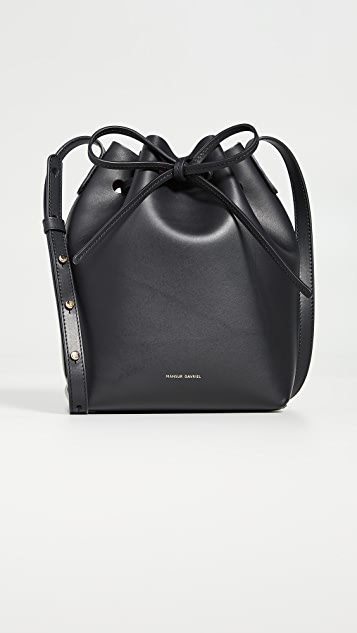 Mini Bucket Bag ($595)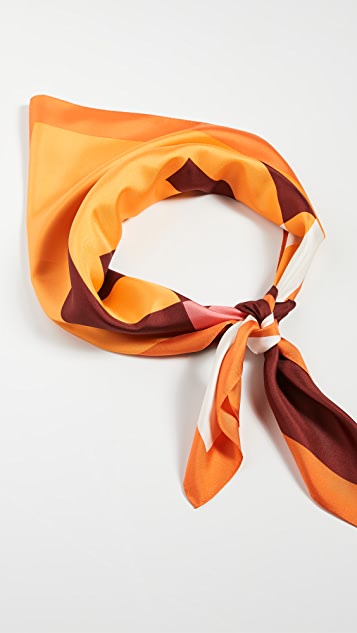 Colorblock Logo Silk Scarf ($158) $110.60
5. A Kaftan + Bikini + Low-Heeled Sandals
We know, bikinis are a vacation style staple. So, in case you are sunbathing at a beach, a bikini, covered in an airy kaftan, is a must. But even if you are not on a holiday, you can flaunt this outfit in your balcony (it's the next best thing after beach sunbathing, after all!).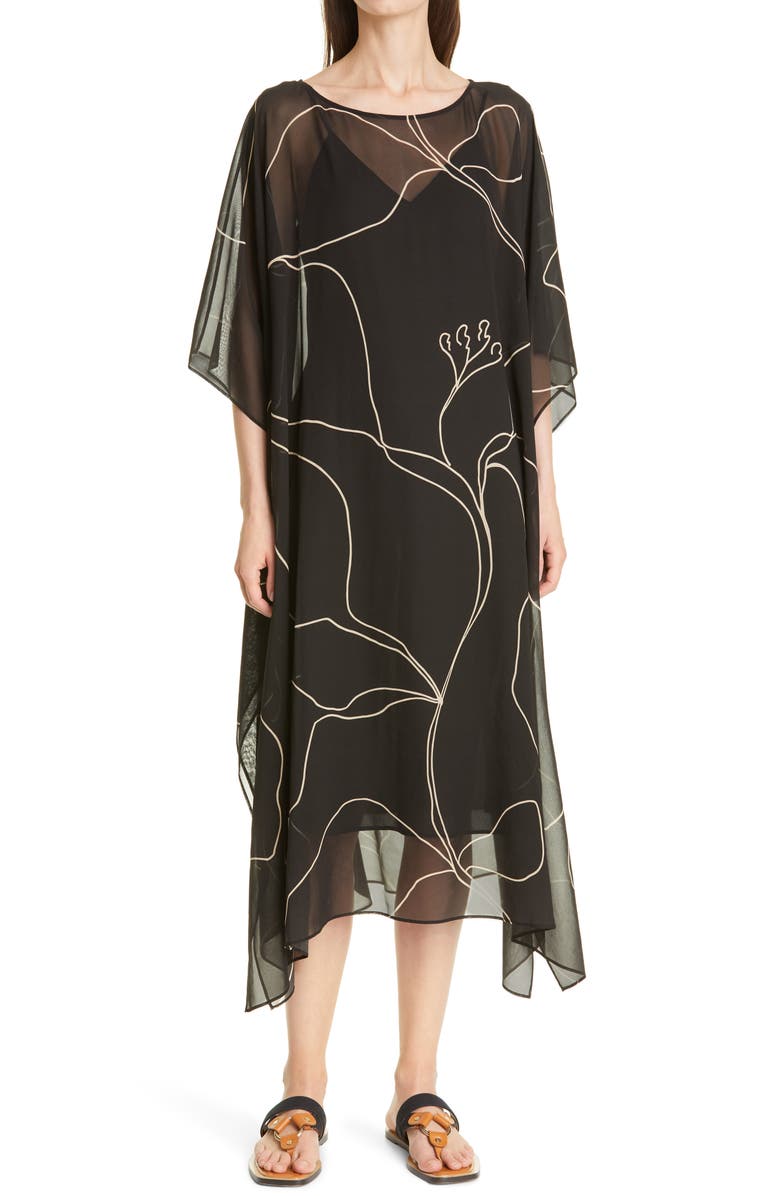 Maeve Winding Leaf Print Kaftan ($598)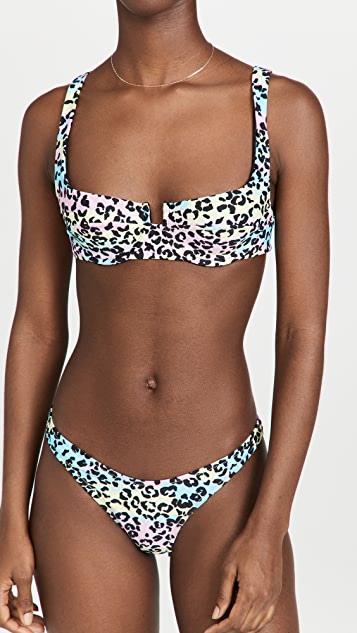 Brigitte Bikini Set ($195)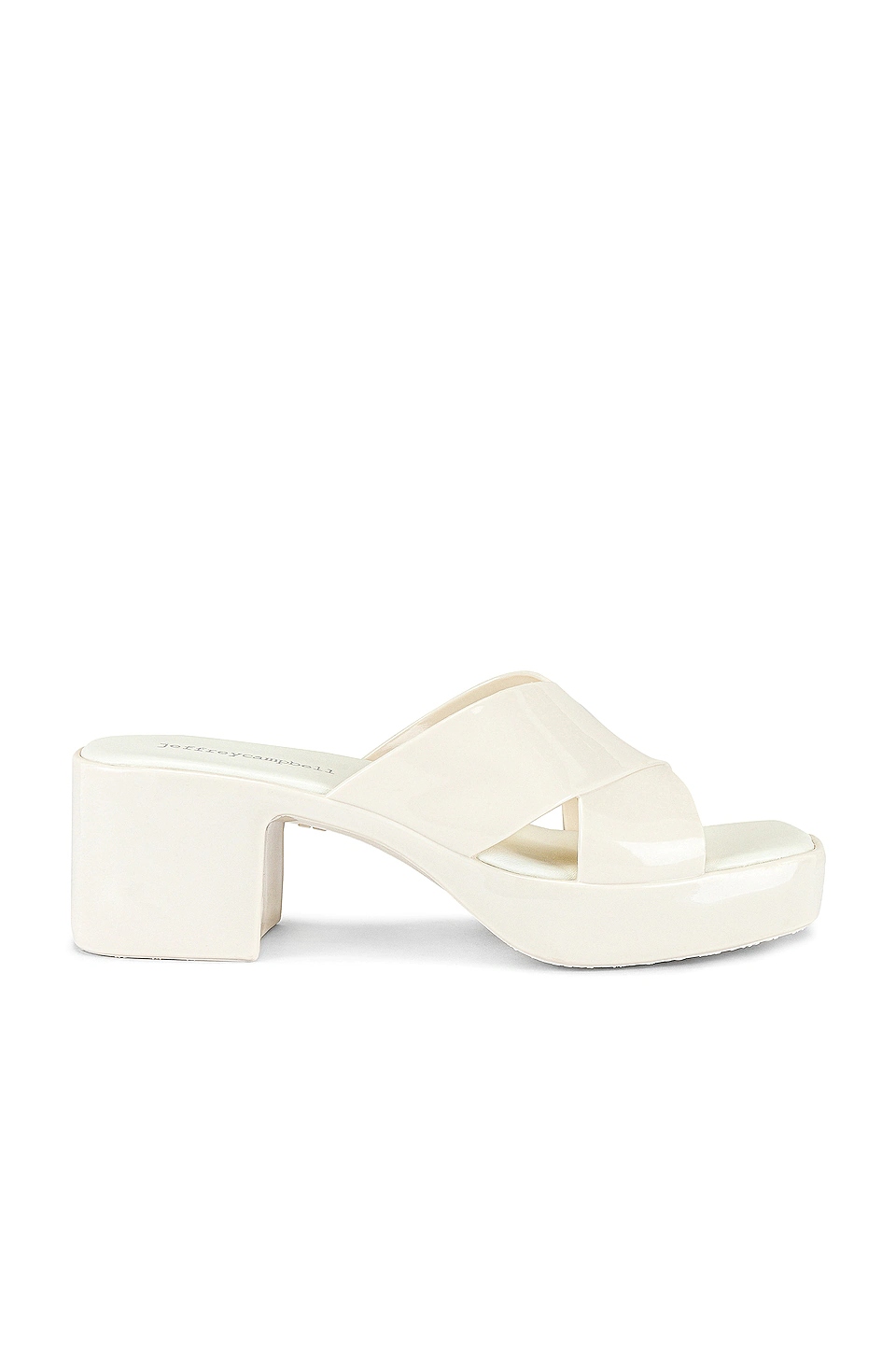 Bubblegum Mule ($45)
Up Next: 11 bags from Nordstrom that are just perfect for your post-pandemic life