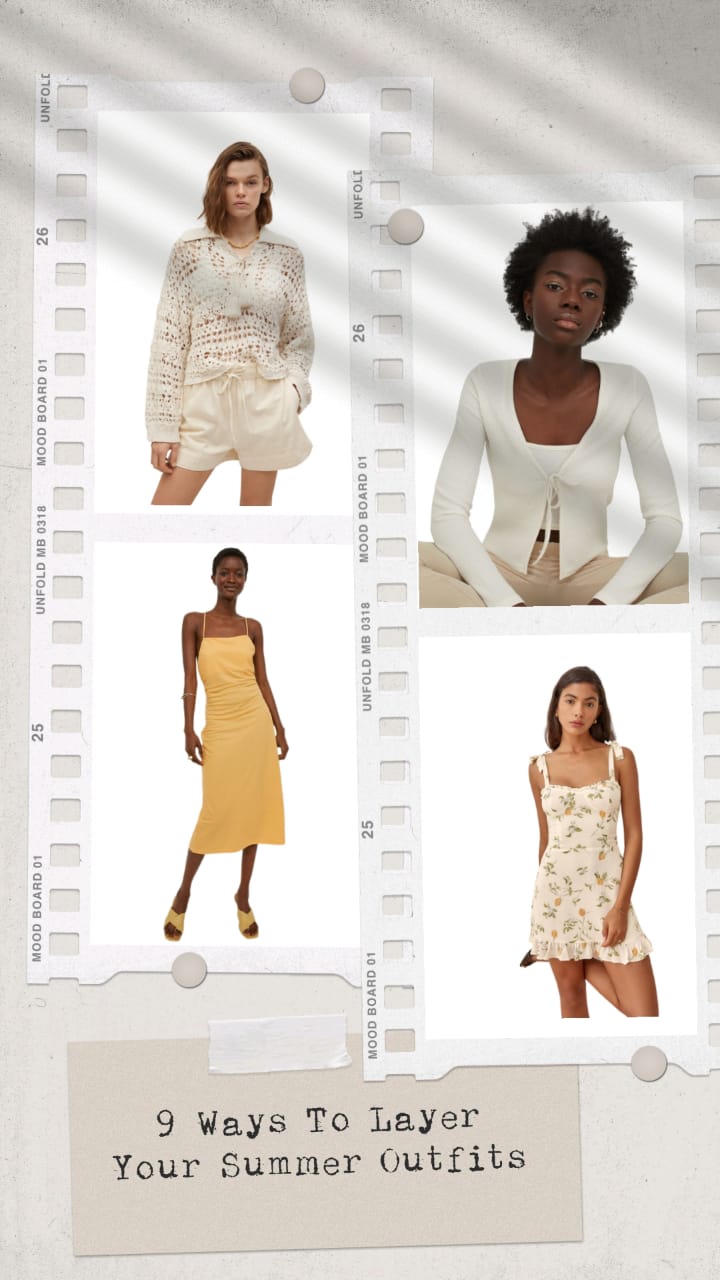 Summer outfit layering is as tough as looking for timeless trends every year; one really needs an eye for it. However, the time has come when you get rid of your fashion-deprived days because layered outfits have hopped into the fashion game, and they'll be taking over all the styling ideas. Yes, get ready to infuse a wow potion into your wardrobe with the layered outfits for summer that we picked to satiate your constant craving for new fashionably thick ensembles.
Be it for a beach day or for your bossy look, these layered outfits for summer will look after every dressing need. So, you don't have to rummage through the wardrobe every morning for the quest for the perfect outfit because these jaw-dropping attires will do the deed for you in no time. Now go ahead and shop till you drop!
1. Quirky Feminine
This outfit is all about quirky as well as feminine fashion quotient. The versatile and eye-catching charm of this look is soon going to be the new staple outfit of every IT girl.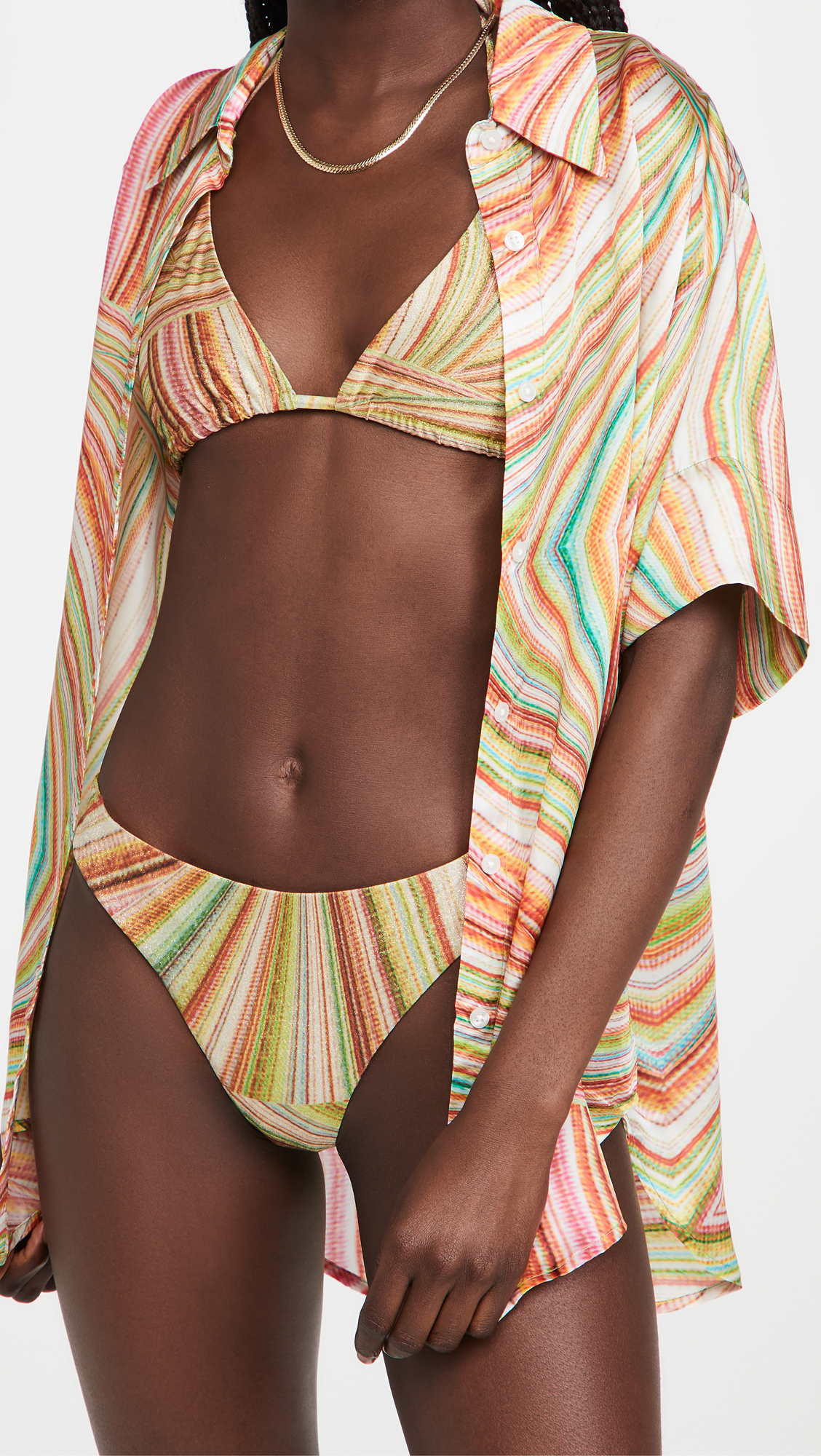 Frankies Bikinis Fifi Chiffon Top ($170)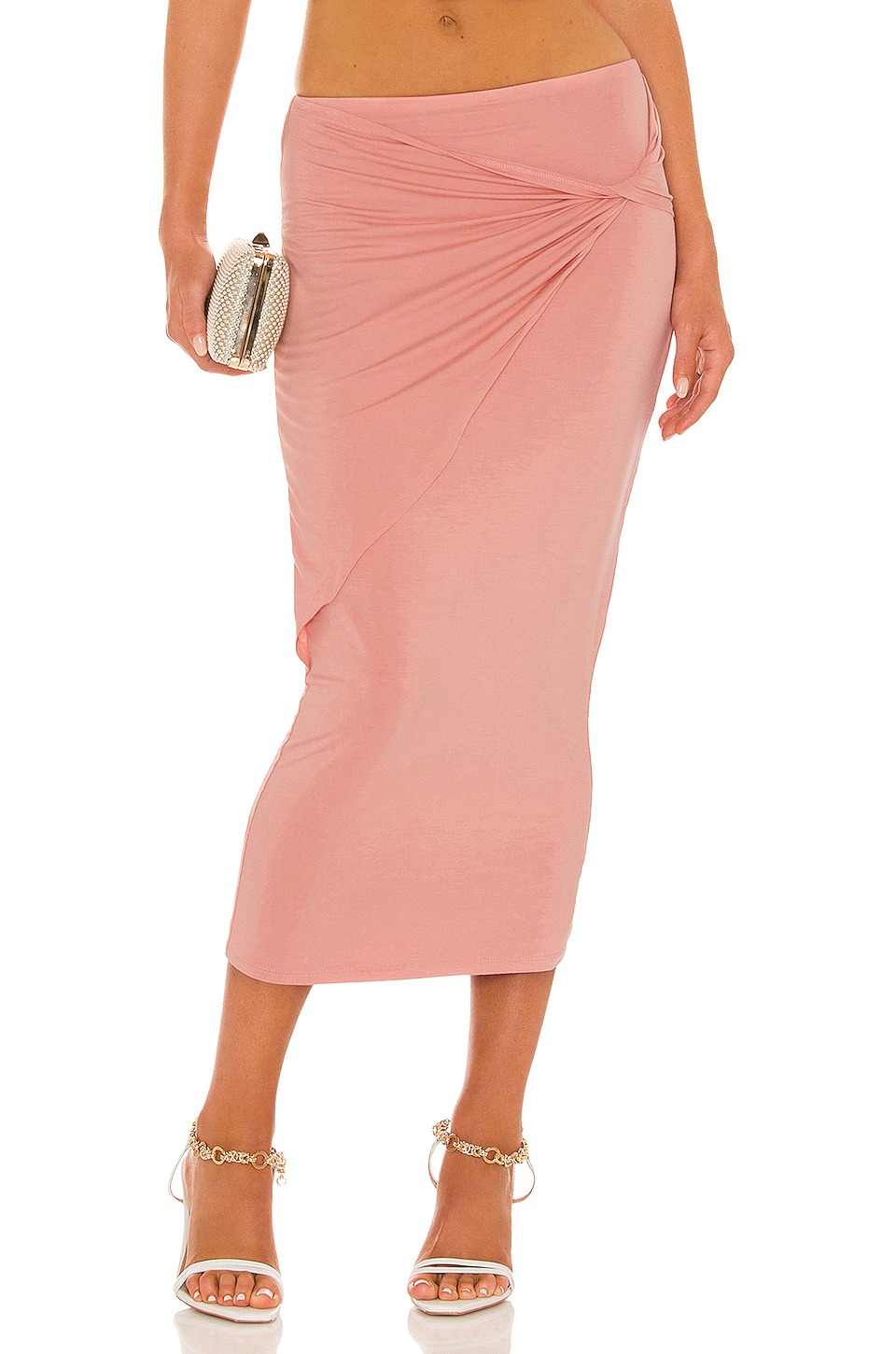 NBD Leonette Midi Skirt ($168)
2. Perfect Summer Look
Make some space for the chicest summer look that one just can't afford to miss. Effortless to carry, all you need is an aesthetically pleasing cardigan and string bikini to wow all the fashionistas around you.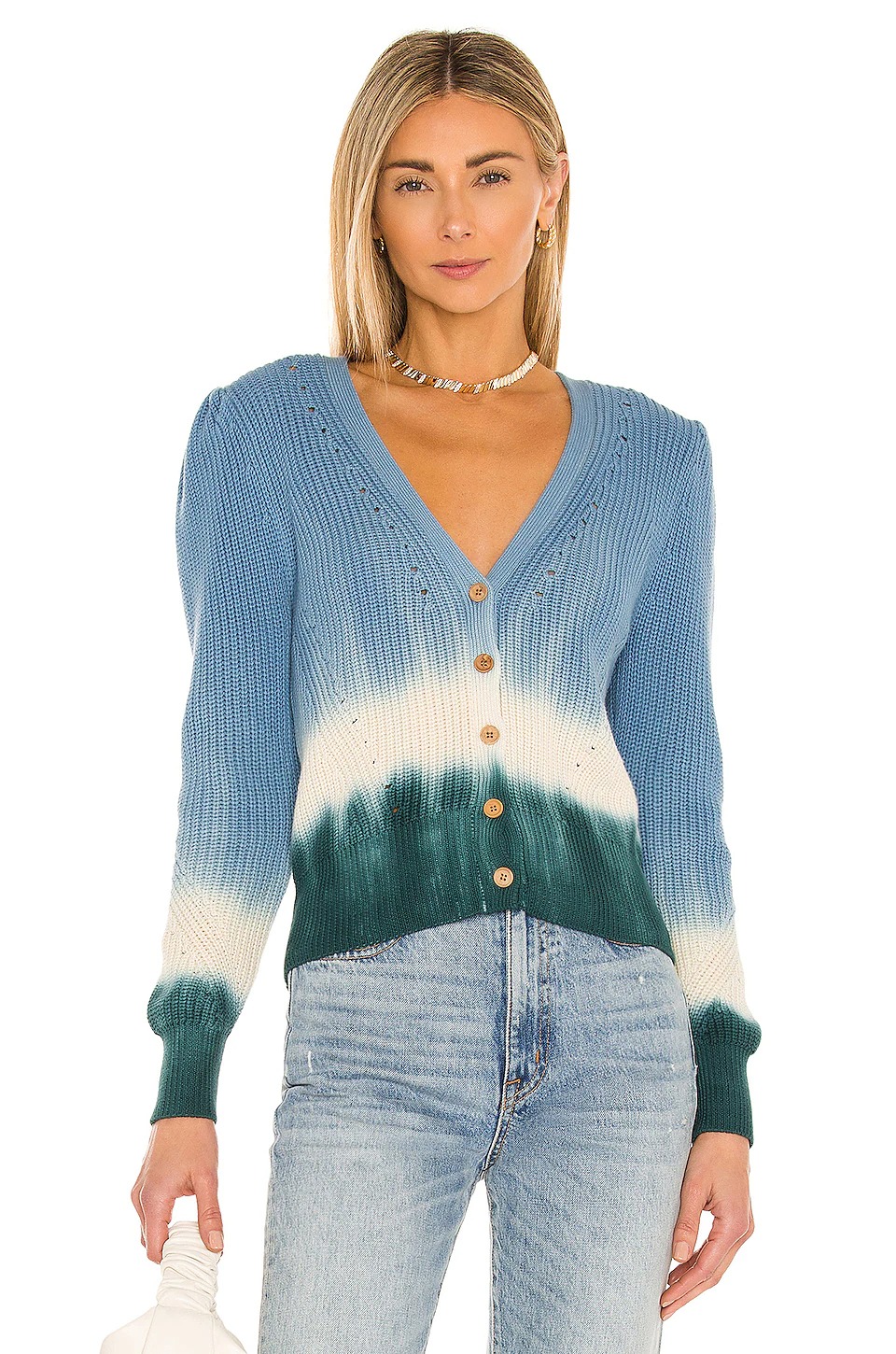 Veronica Beard Parula Cardigan ($350)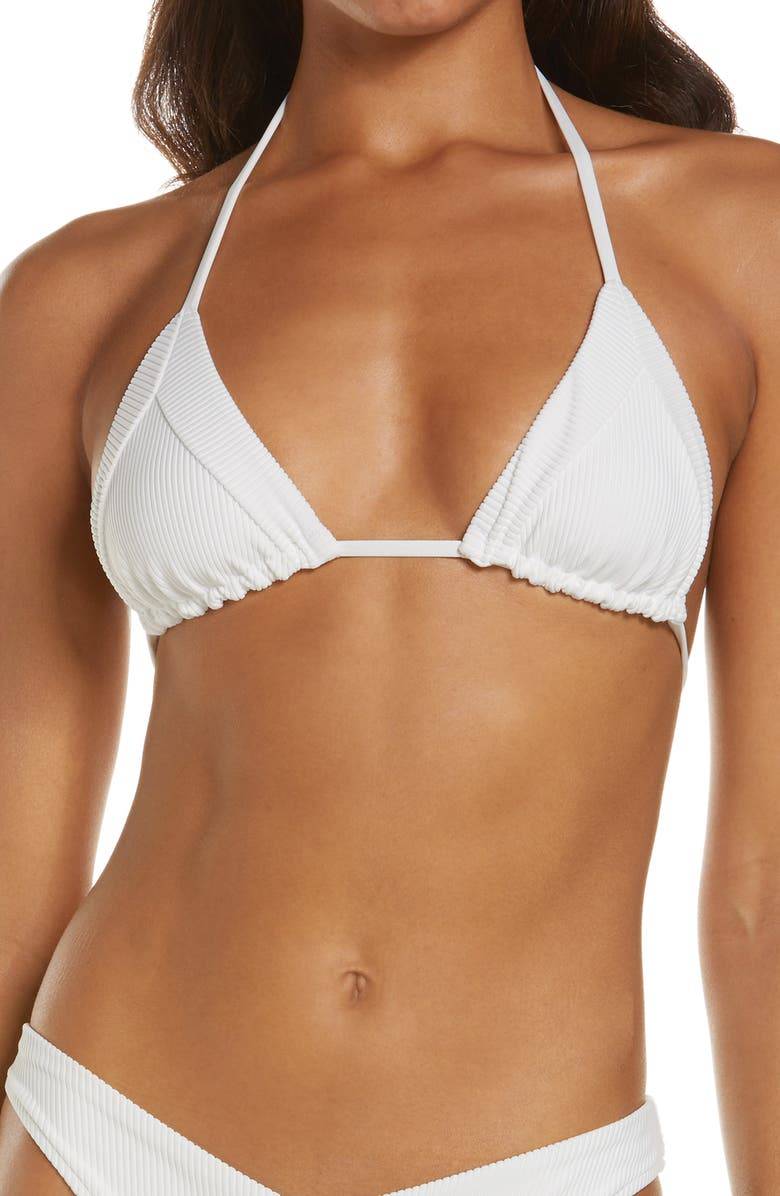 Frankies Bikinis Sky Triangle Bikini Top ($85)
3. Cutesy Swirly
Time to swirl around in utmost cuteness by opting for this 'college girl' look that will always amp up fashion values. The slouchy t-shirt with tennis skirt is everything that your lookbook craves right now!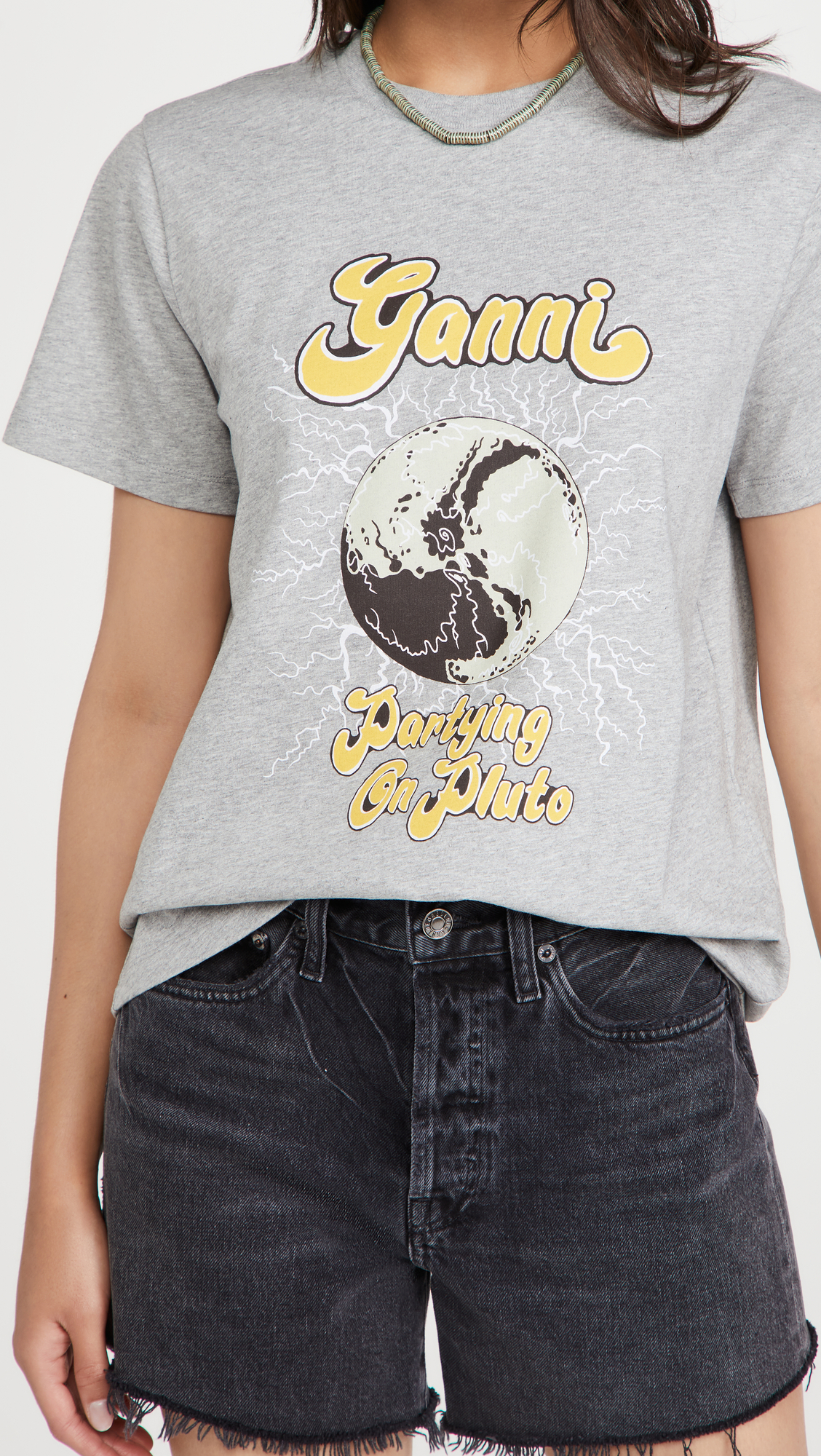 GANNI Pluto Tee ($115)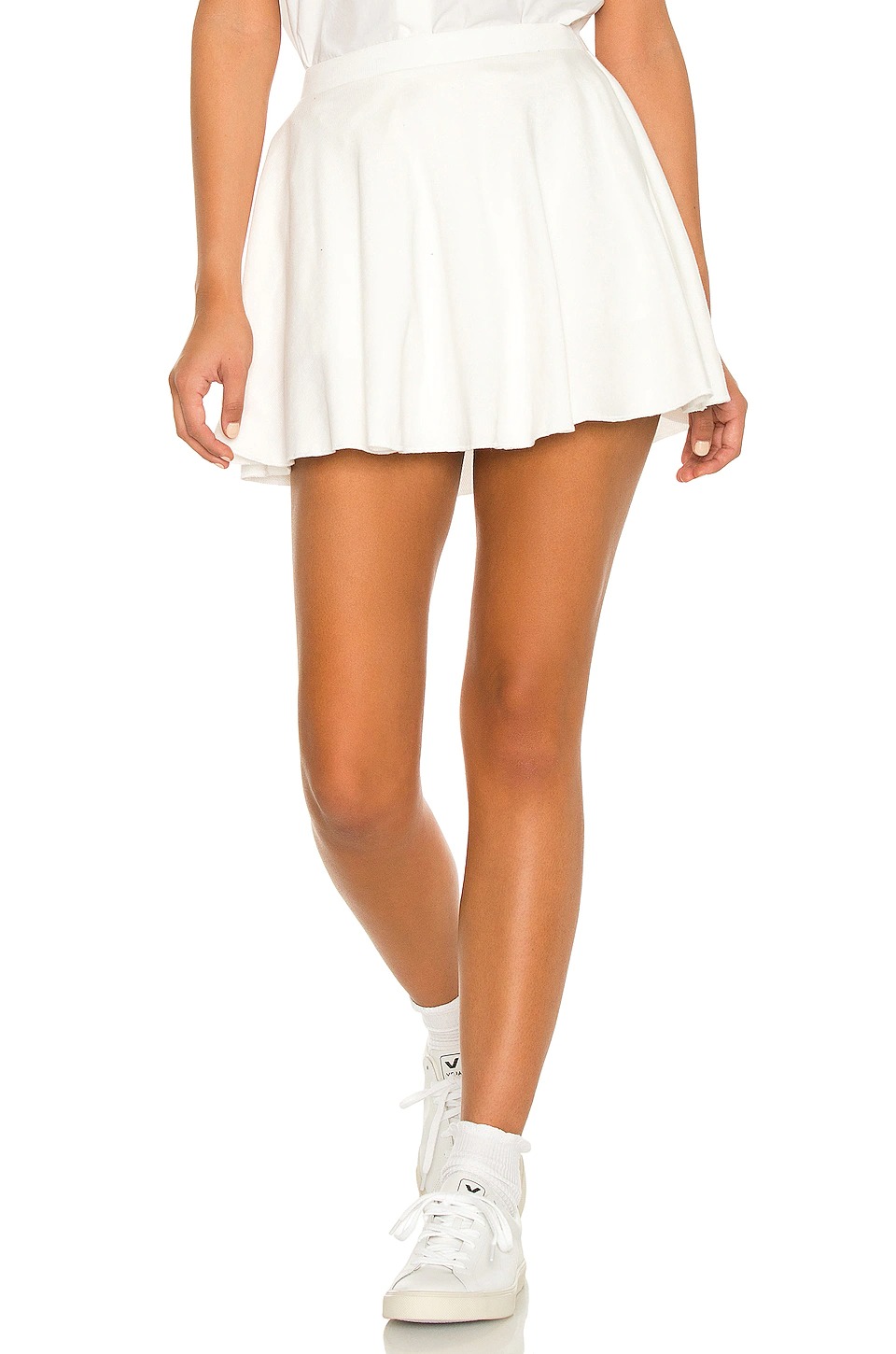 Indah Snail Solid Tennis Skirt ($79)
4. Elegant Dripping 
This season, you're undoubtedly getting endless compliments because we have got this stunner outfit waiting for you! Yes, the crochet top and midi dress will be the new fashion saviour for all your fashion roadblocks.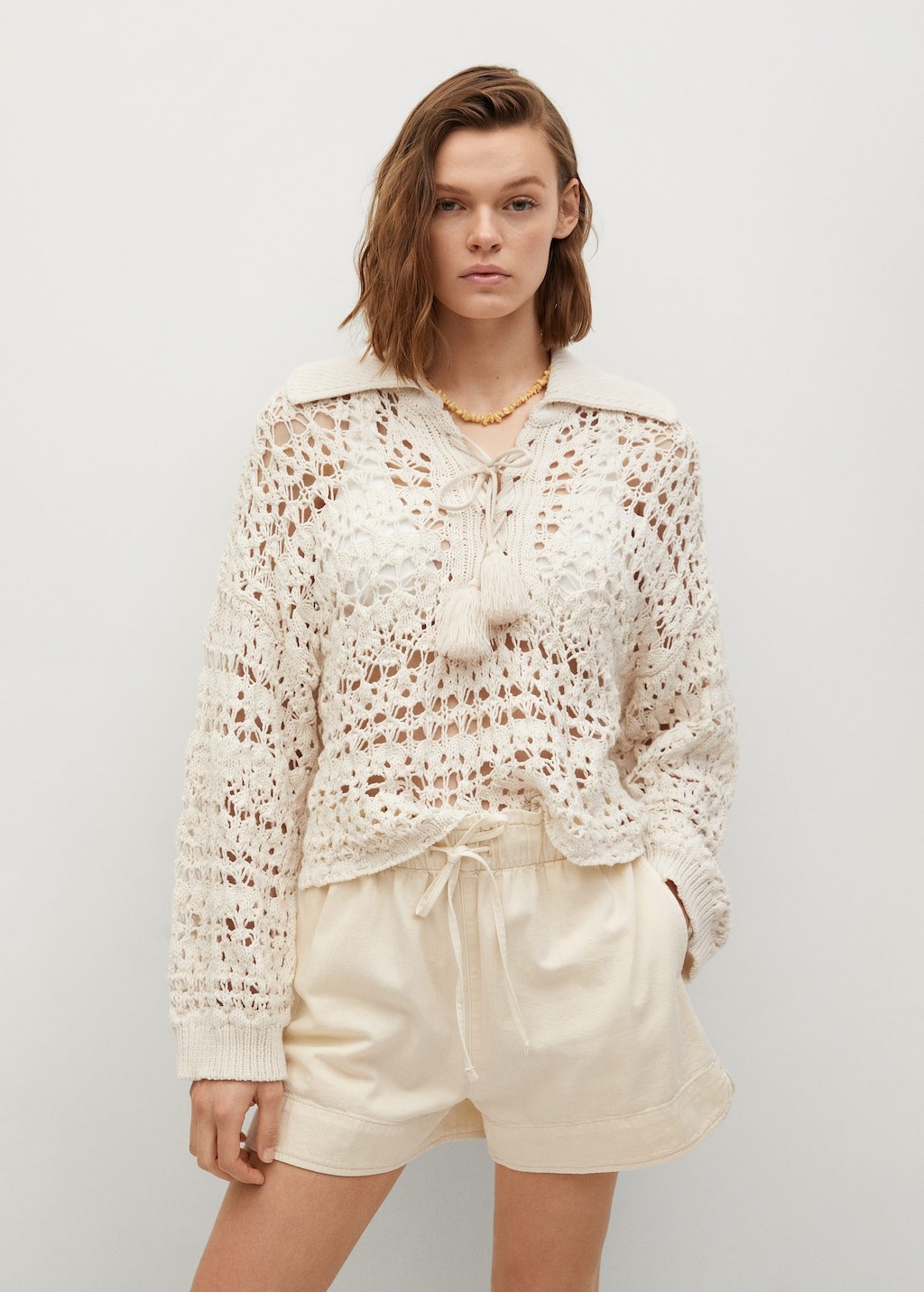 Mango Openwork pompoms knit sweater ($59.99) $35.99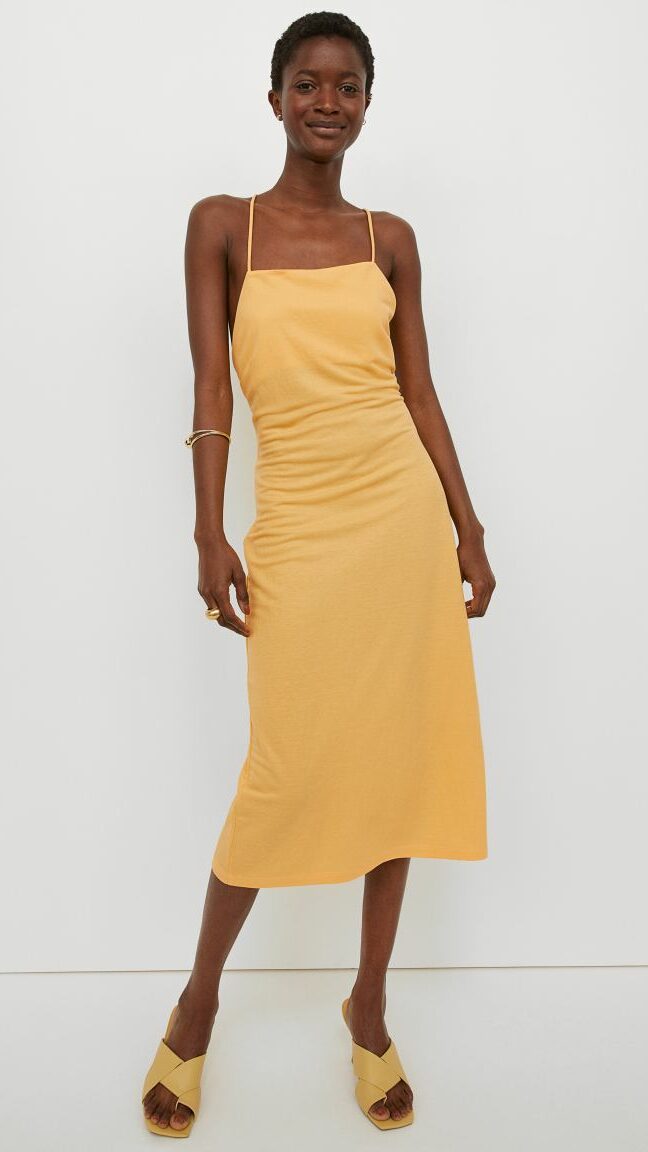 H&M Calf-length Dress ($49.99)
5. Tailored Look
Bid adieu to your fashion deprived days with this outfit that we can't wait to see you slay. This neat and tailored look features an oversized blazer with cream-toned pants for an elegant look that can't ever disappoint you.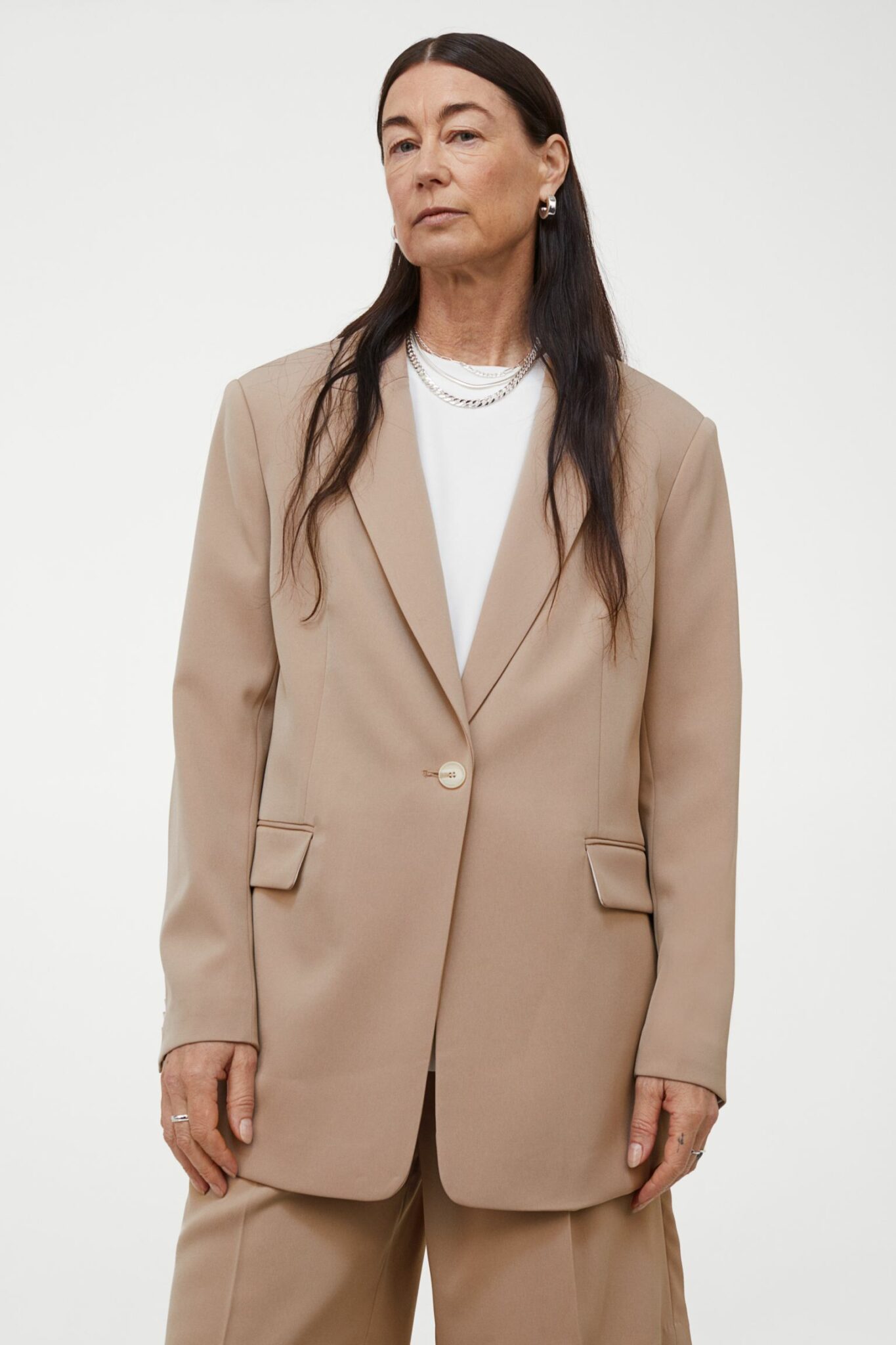 H&M Single-breasted Jacket ($49.99)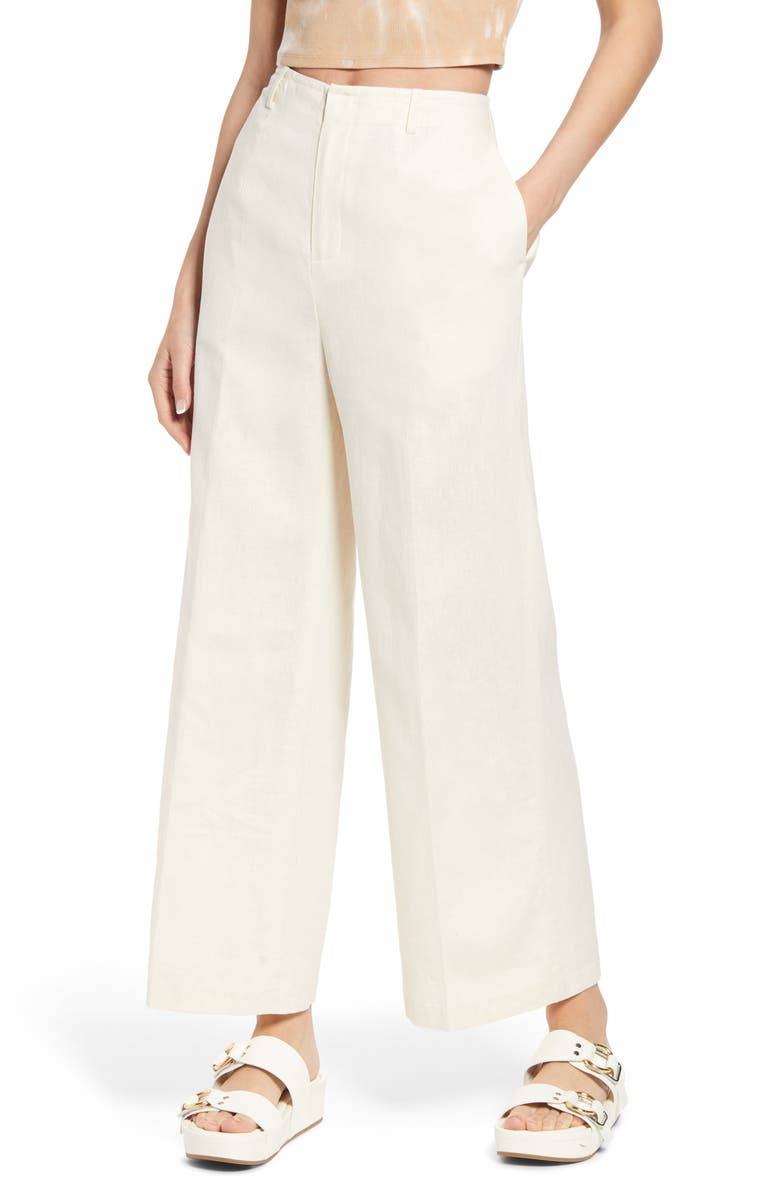 Open Edit Wide Leg Linen Blend Stovepipe Pants ($49)
6. Easy-Peasy And Breezy
This attire is perfect for beating the scorching summer. Be it for your beach look or maybe just day shopping, you can always count on this outfit. The white oversized shirt with black bandeau bra top will create chic contrast that you'll be in love with.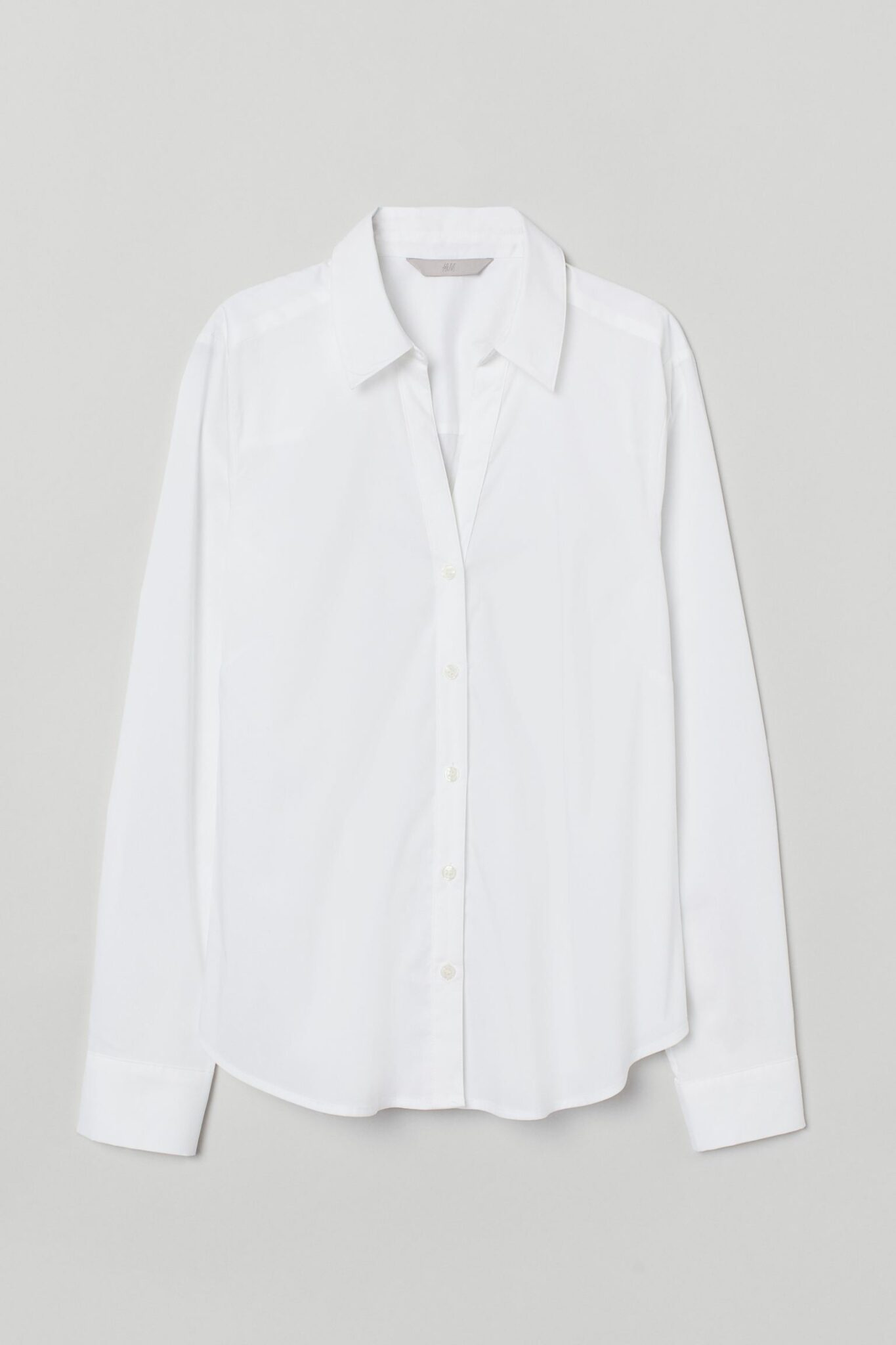 H&M V-neck Cotton Poplin Shirt ($17.99) $10.99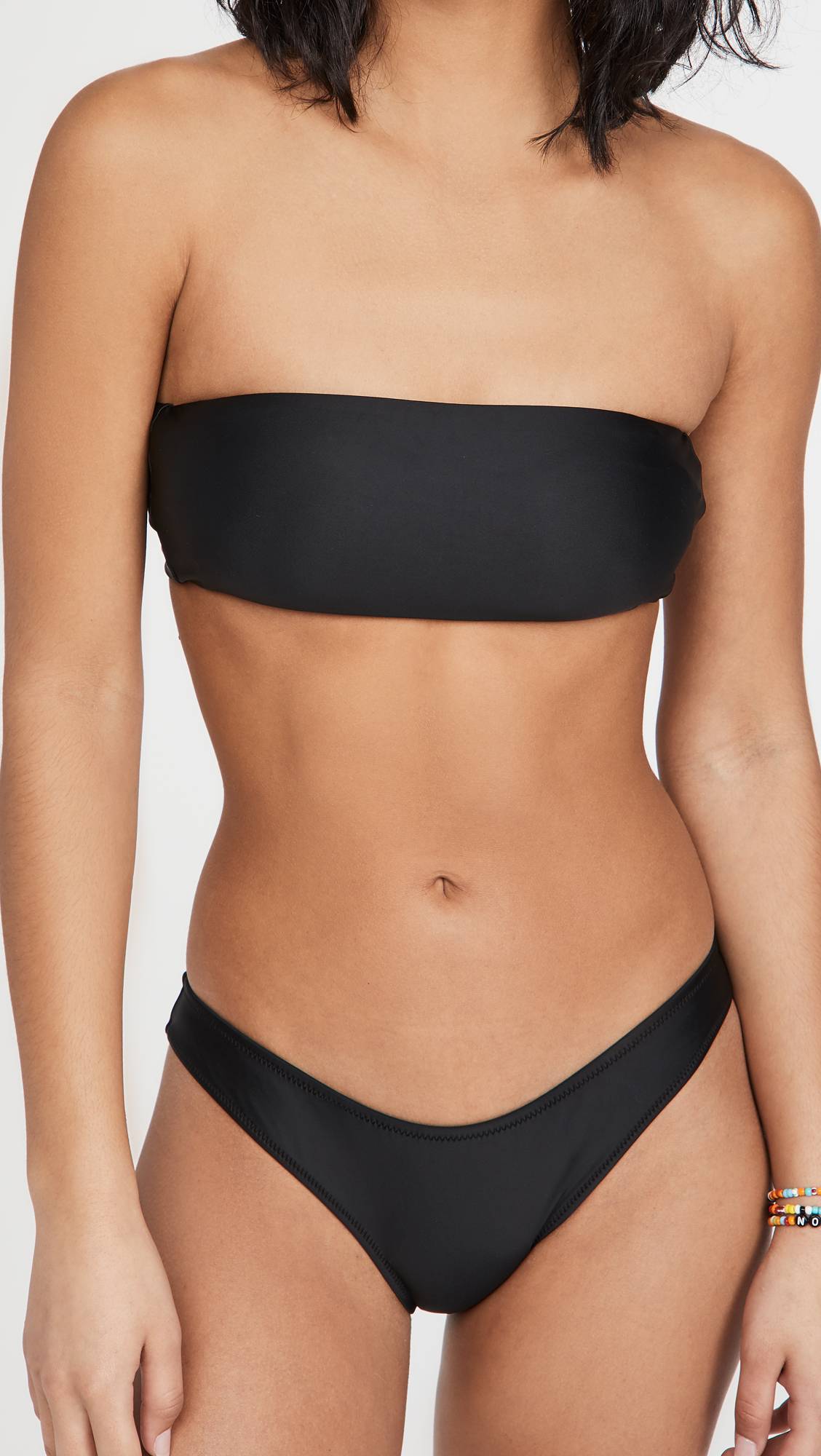 Madewell Second Wave Spaghetti Strap Bandeau Bikini Top ($45)
7. Effortlessly Cool
As the name suggests, this outfit is effortlessly cool and will kick away all the styling woes. The cami white dress with retro grey sneakers will never fail to wow the style enthusiasts around you, we bet on it!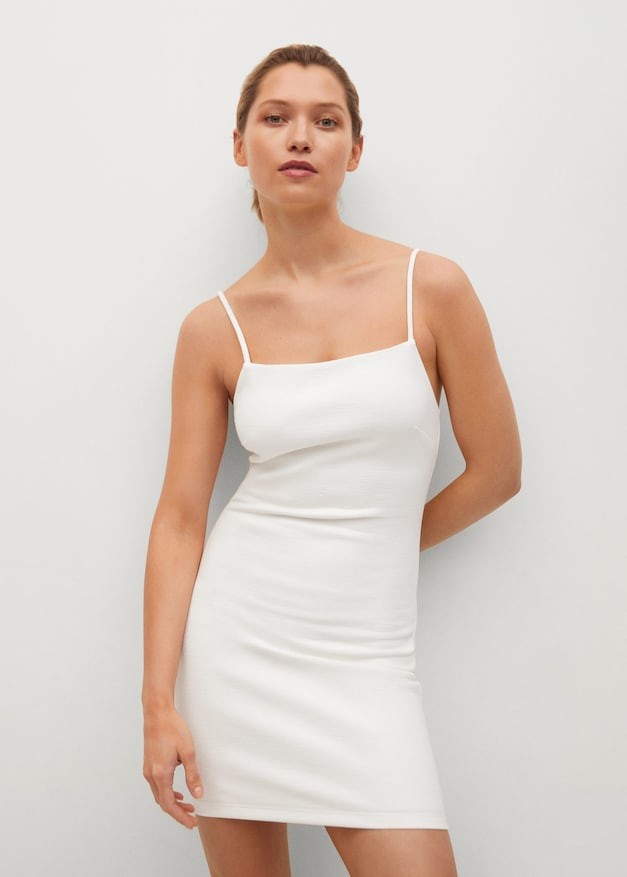 Mango Fitted textured dress ($35.99)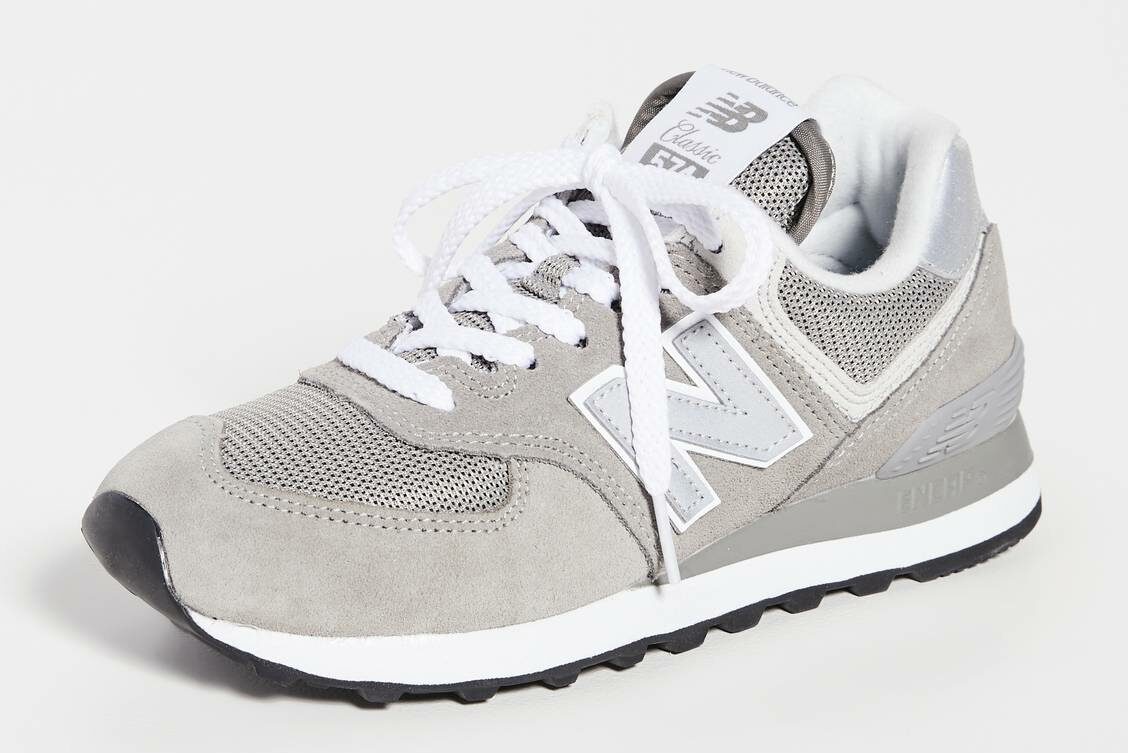 New Balance 574 Iconic Classic Sneakers ($80)
8. Floral Twist 
Flaunt yourself by adorning in a floral and aesthetically pleasing outfit like this. The ribbed cardigan (perfect for nippy summer evenings) and floral dress will help you drop major fashion goals every time you step out.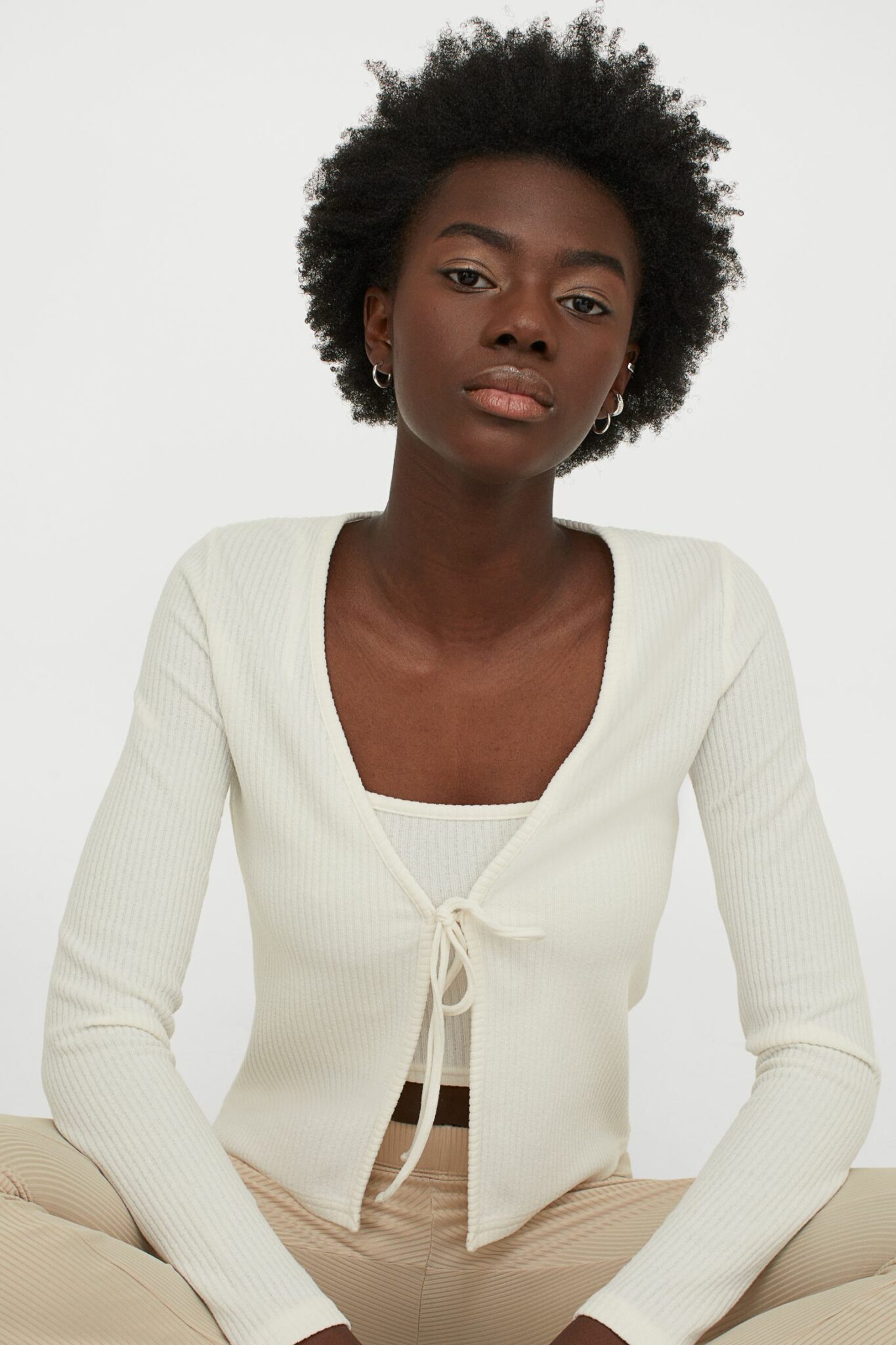 H&M Ribbed Cardigan ($12.99)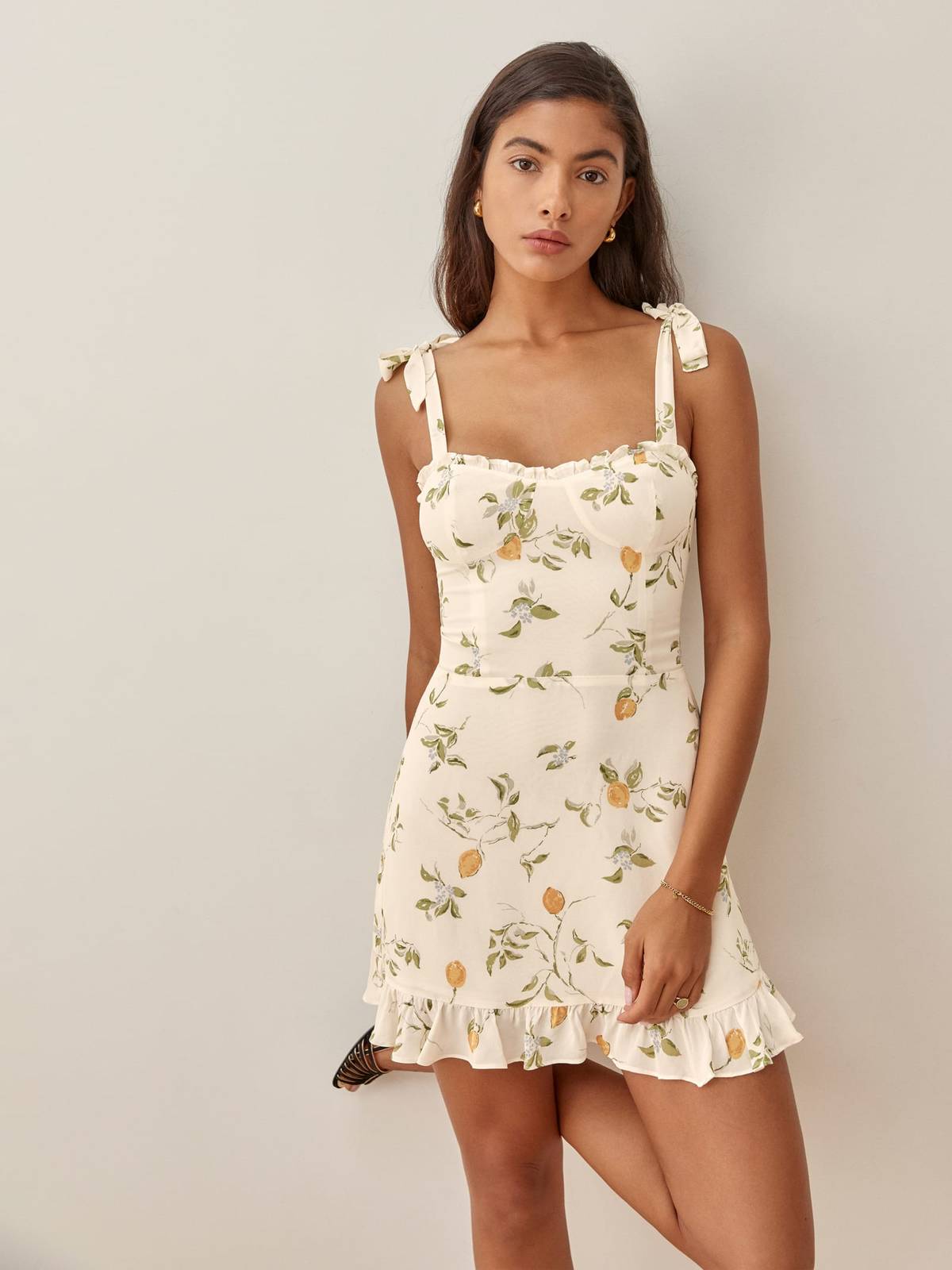 Reformation Christine Dress ($218)
9. Peculiar Bossy
Never miss a chance to redefine the entire essence of your bossy look with this outfit that we have specially picked for you. An oversized blazer rinsed in a hot pink hue with skinny leg jeans adorned in classy blue color will always ensure that you stay fashionably thick at all times!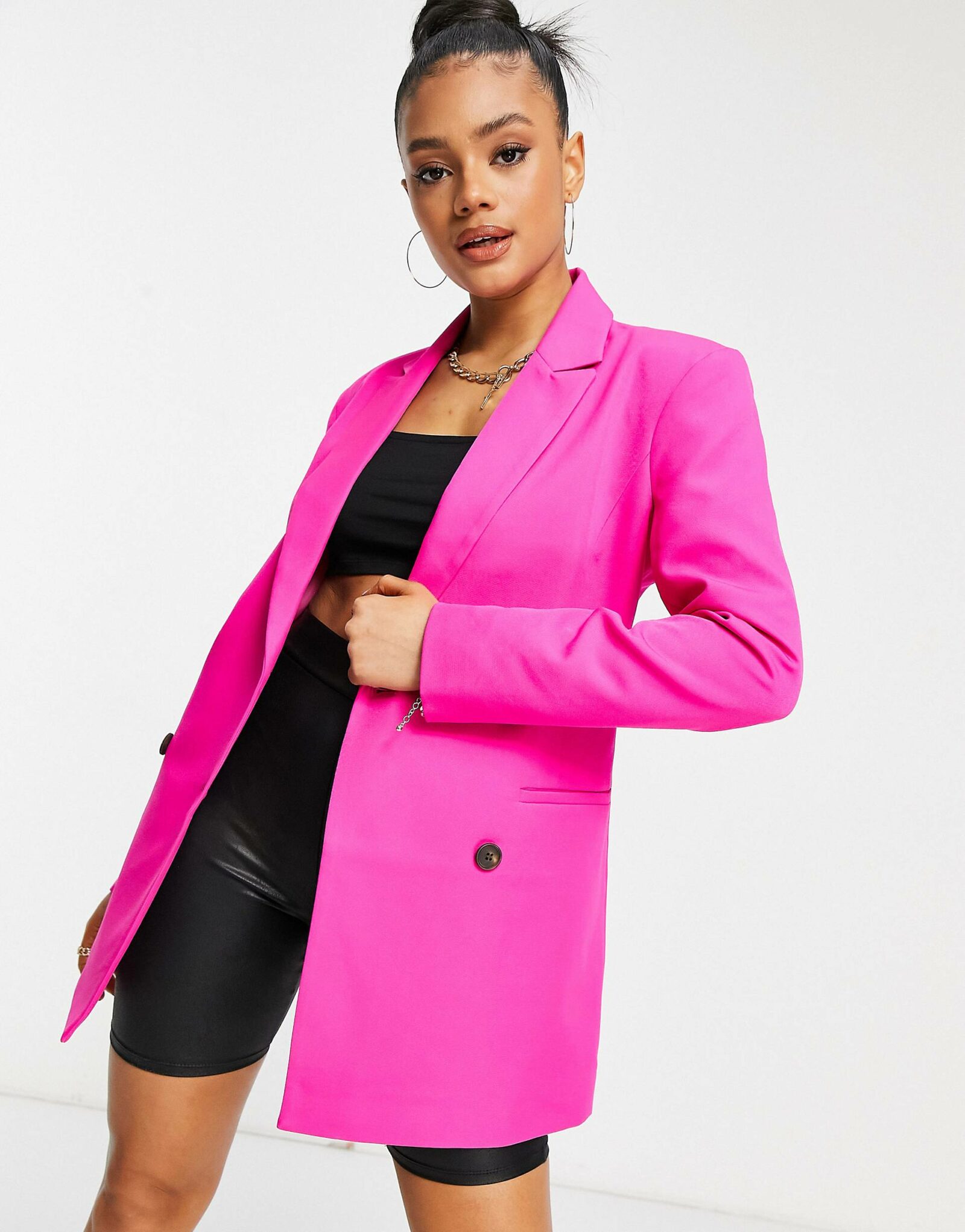 Asos sharp shoulder double breasted slim blazer ($74)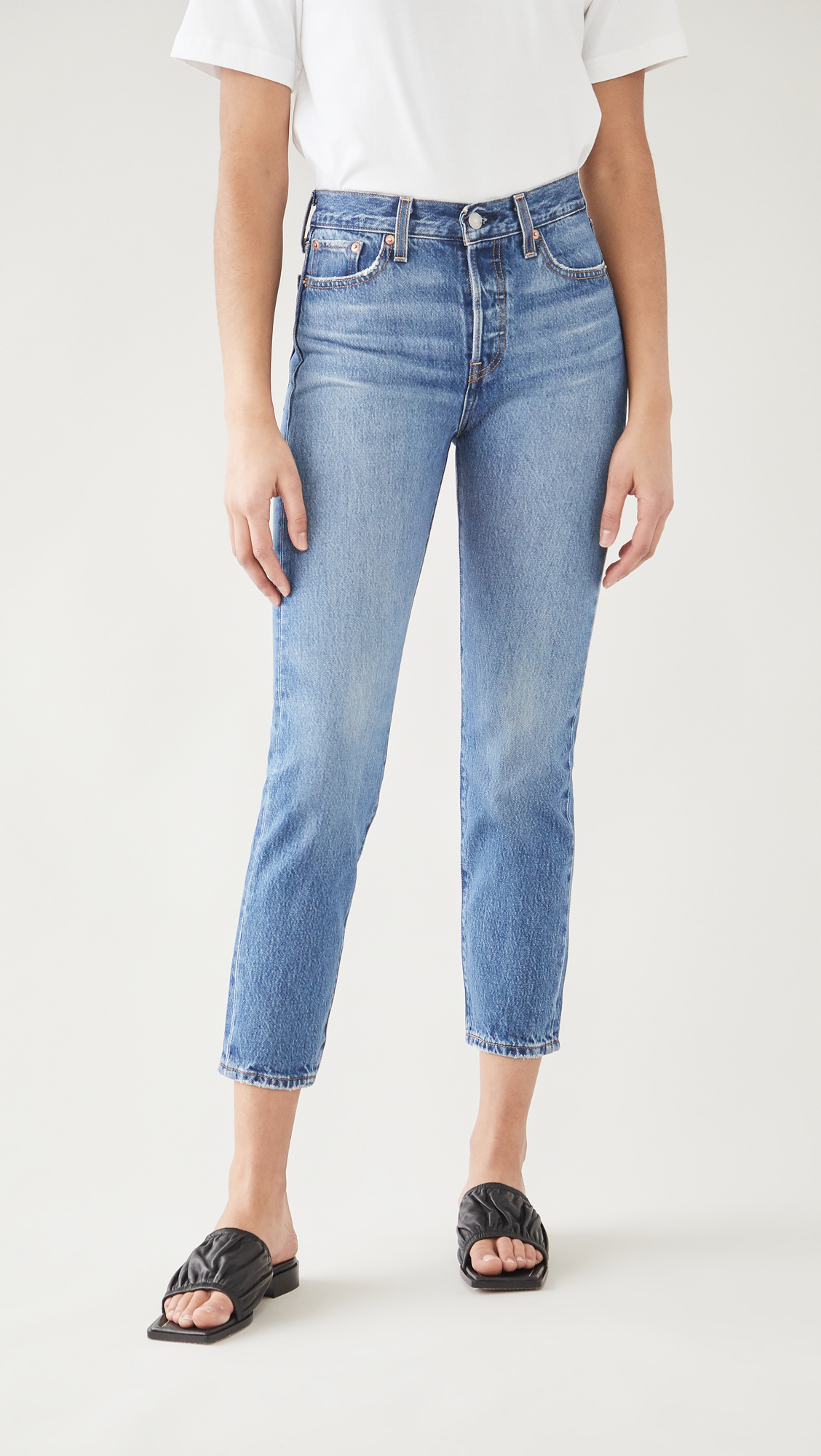 Levi's Wedgie Icon Fit Jeans ($98)
Up Next: