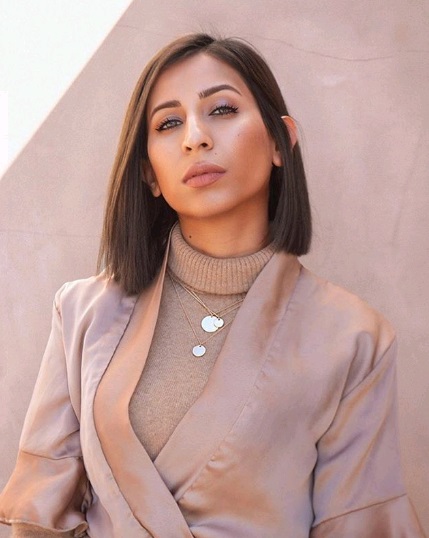 We have come to terms with the fact that if there is anything that we just cannot live without, it is suitable skincare. Everyone has a list of skincare products they just wouldn't trade. But, the beauty editors at THE IT claim that for the most effective skincare regimen, you must pick your toner, moisturizer, and serum very carefully. This is precisely why we have come up with all you need to know about the importance of skincare products along with an exclusive recommendation, categorically. And then, we have listed 3 best skincare products in each category, so you don't have to go on a tedious hunt for all the care and love that your skin deserves. Below, find the key that reveals the skin of your dreams.
Toners
People like to think that toner is just an extra step after cleansing. But, that is just not true. Toners are an exceptional addition to your skincare. In fact, it is an unmissable step for people with oily, sensitive, or acne-prone skin. Toners are simply miraculous because a good toner does all of these below-listed things:
Maintains natural and balanced pH.
Makes your pores look smaller.
Adds a layer of protection.
Moisturizes the skin.
Refreshes and Revitalizes the skin.
Here is a list of toners we simply would not trade for anything in the world.
Sublime Green Tea Hydrating Toner
This Model Off Duty Beauty Toner is the perfect blend of 100% natural and skin-loving ingredients like green tea, rosehip, and witch hazel. We highly recommend this toner for a refreshing experience.
Kombucha + 11% AHA Exfoliation Power Toner
This AHA-rich toner by Youth To The People is the perfect product to offer your skin a burst of hydration. Kombucha + 11% AHA Exfoliation Power Toner is one of the best clean beauty products out there.
Full Size Tonique Confort Comforting Rehydrating Toner
The Full Size Tonique Confort Comforting Rehydrating Toner is one of the most highly-rated products that is completely worth the hype. If you have had dry skin, this product will work wonders for you.
Serums
If you don't believe in the magic of facial serums, it is likely that you have not found the right one. A facial serum is the only skincare product that is specially tailored to deliver a super high concentration of powerful ingredients to your skin. With endless unique skincare concerns – ranging from anti-aging to skin brightening, there is one perfect serum for everyone. Here are all the benefits you can reap from a suitable facial serum:
Serums are targeted treatments that focus on one unique concern.
They are quick-absorbent.
Serums are highly concentrated that makes them more potent.
They deliver visible results comparatively quicker than any other skincare product.
A facial serum is not greasy or heavy.
They are full of anti-aging and hydrating properties.
Here is a list of facial serums we just cannot live without.
Advanced Night Repair Synchronized Multi-Recovery Complex Serum
The Advanced Night Repair Synchronized Multi-Recovery Complex Serum is an excellent pick when it comes to picking the best product for skin replenishment. In addition, this serum is the one step solution for all the signs of aging.
If you have been scared of adding retinol into your skincare, this bakuchiol infused product is all you need. Bakuchiol is a natural retinol alternative that offers all the benefits of retinol without its side effects. It is safe to say that we are completely obsessed with the Bakuchiol Glow Booster Serum by MODB.
Powerful-Strength Line-Reducing Concentrate Serum
This highly-rated and highly-reviewed product is the sublime solution for signs of aging, especially fine lines, and wrinkles. Along with that, this vitamin C and the hyaluronic acid-infused product is dermatologist recommended.
Moisturizers
Everyone is well aware that a moisturizer is one such product that cannot be missed out on. If you want naturally healthy skin, you need to feed it with all the best kinds of ingredients. Although, regular moisturization is inevitable for any suitable skincare routine; it is undeniable that some moisturizers are just better than the rest. Here is a list of all the reasons why you must add a suitable moisturizer to your daily skincare routine along with 3 of our favorite moisturizers.
A suitable moisturizer essentially hydrates your skin and locks in the moisture.
They can make the skin blemish-free and clear.
A suitable moisturizer keeps your skin youthful by fighting all the signs of aging.
It is the perfect end to a skincare routine, as it seals the previously applied layers.
Here are all our favorite moisturizers we wouldn't want to live without.
MODB's Dream Glow Moisture Cream is one of our favorite moisturizers out there. The power of all-natural super foods like avocado, jojoba oil, and rosemary is the key attraction of this trustworthy MODB product. Apart from that, it is one of the safest picks because it is clean and vegan.
Crème de la Mer Moisturizing Cream
This is one of the most-wanted, highly-reviewed and highly-rated moisturizers out there. This product is one step solution for perfectly hydrated and rejuvenated skin.
This moisturizer by Kiehl's offers 24-hour long hydration. The Ultra Facial Cream is the perfect pick if you are looking for a lightweight moisturizer for healthy-looking and healthy-feeling skin.
Up Next: This Is Our New Go-To Face Mask For Hydrated, Glowing Skin