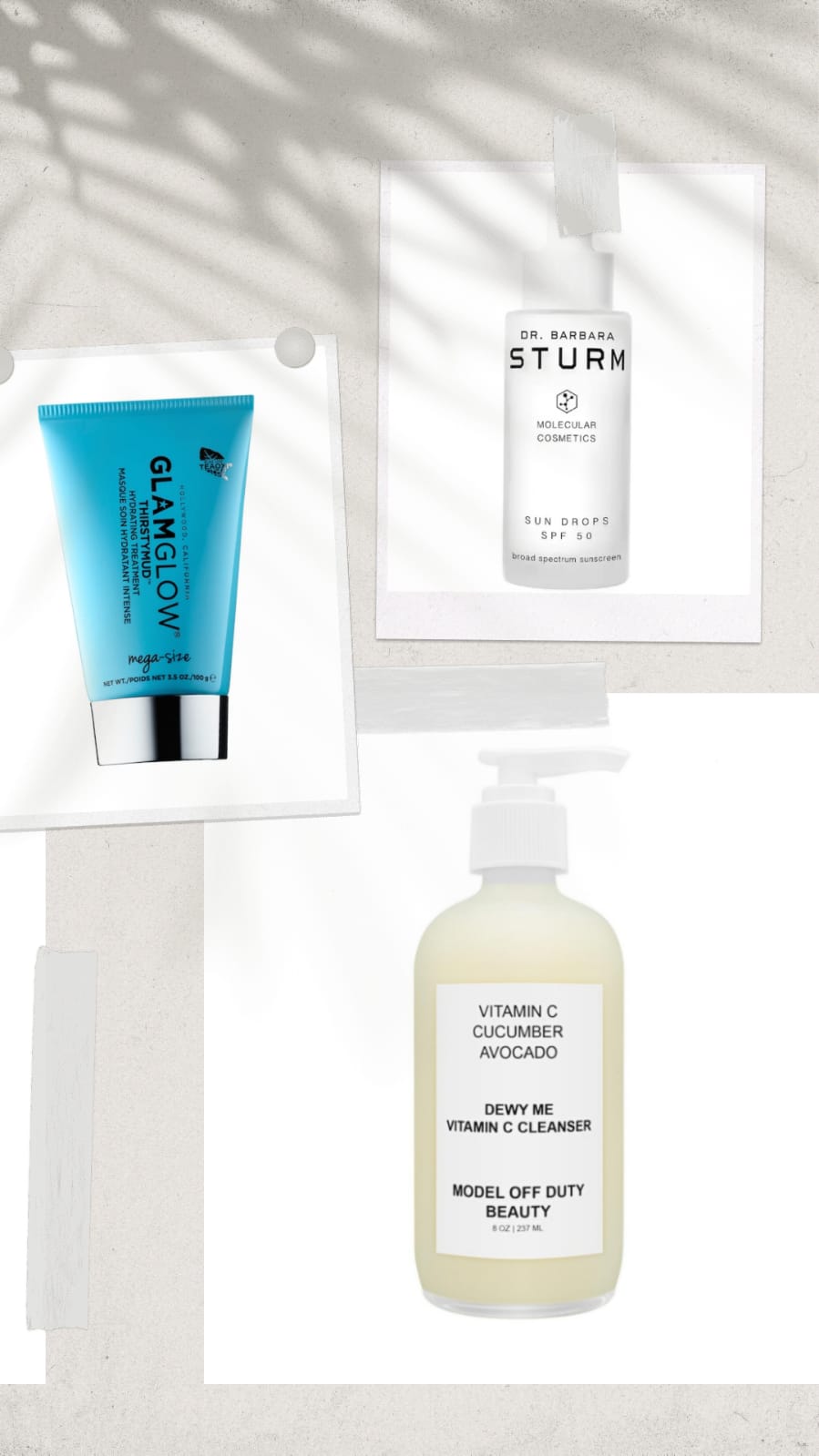 In this post-pandemic era, where even planning vacations seem like a stretch, staycations are the next best thing. But before you embark on this well-needed break, you need to pick out your travel-friendly skincare essentials. Because wherever you might have planned your next staycation, it is undeniable your skin needs to bring out its A-game.
In fact, when it comes to skincare, your aim has to be looking and feeling seriously refreshed. The right staycation skincare products can deliver just that, along with a healthy-looking flush. Yes, skincare is essential, but nobody likes an overstuffed beauty bag. That is precisely why we've listed down these travel-friendly skincare essentials for you to pack. Right from a luxurious moisturizer to an essential sunscreen, find your skincare essentials right here. This list is all you need to save time and space while you pack. Read on for a list of top skincare essentials for your next staycation.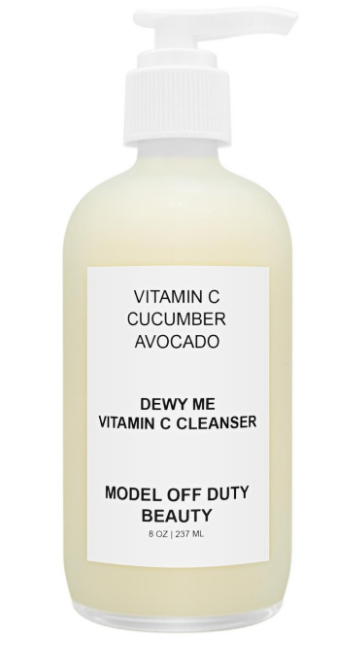 Model Off Duty Beauty Dewy Me Vitamin C Cleanser
Staycation or not, a cleanser is one of the most fundamental skincare products you can possibly incorporate. That is why we have picked out the Dewy Me Vitamin C cleanser by Model Off Duty Beauty. It is the perfect product to kickstart your daily morning regimen. This mood-boosting cleanser has the powers of naturally sourced vitamin C, cucumber, and avocado. You must pick this clean beauty cleanser for your next vacation to serve as a safe but instant mood lifter. After all, you deserve happy and healthy-looking skin on your vacation.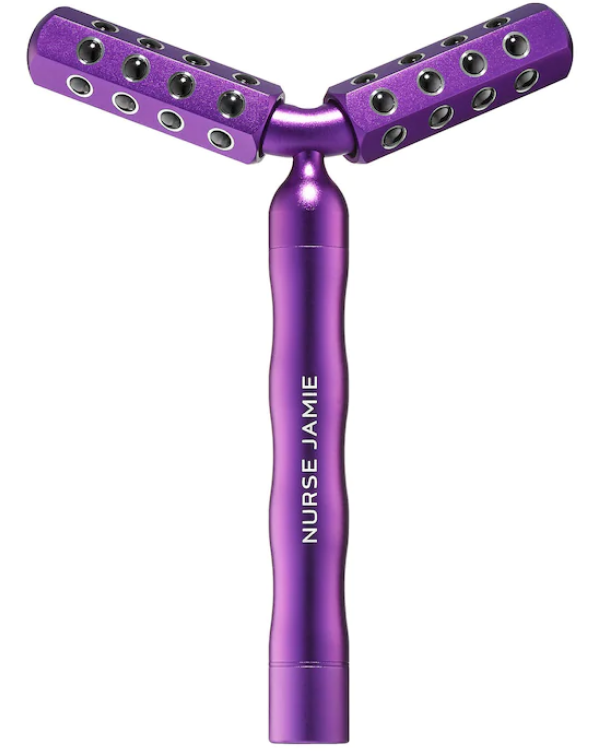 Nurse Jamie Uplift Body Sonic Massaging Beauty Roller
If you are planning to relax, you better pack this Uplift Body Sonic Massaging Beauty Roller by Nurse Jamie for your next vacation. This massaging beauty roller is a unique dual-head beauty massager that is specially intended to uplift and renew your skin. With the power of rhythmic rolling, this product is all you need to achieve a rejuvenated and younger-looking skin.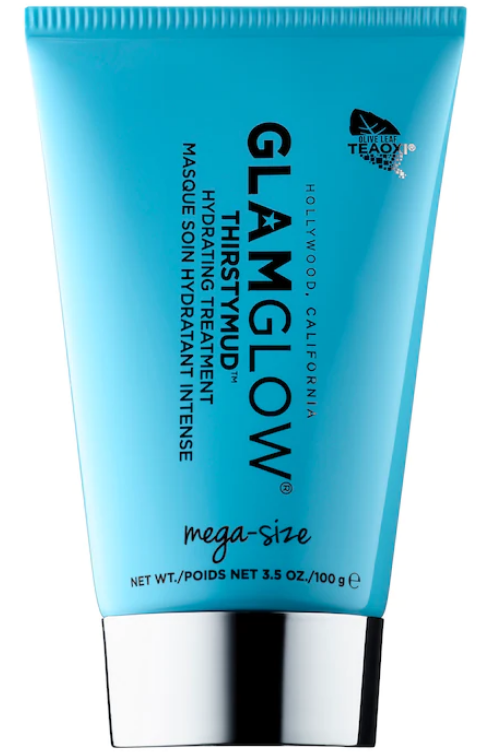 Glamglow Thirstymud™ 24-Hour Hydrating Treatment Face Mask
Another skincare product you just have to pack for your holiday is this luscious Hydrating Treatment Face Mask by Glamglow. This 24-hour hydration treatment can instantly quench your parched skin. It is all you need to comfort your dry and dull-looking skin.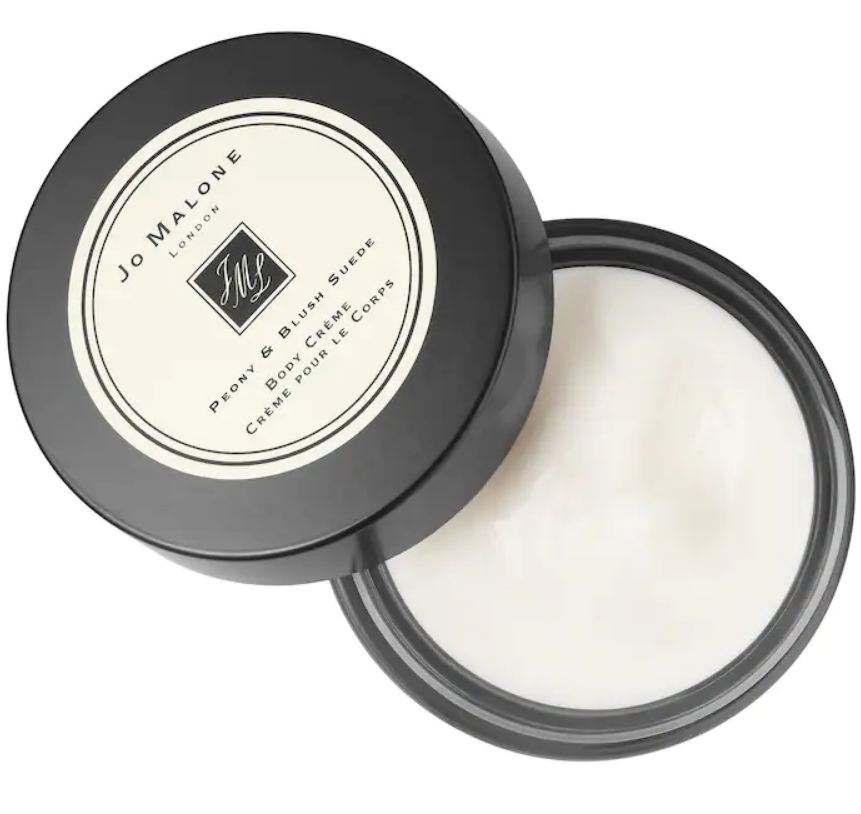 Jo Malone London Peony & Blush Suede Body Crème
Get this Body Crème by Jo Malone for smoother and well-moisturized skin. Curated with luscious skin-conditioning oils sourced from jojoba seeds, cocoa seeds, along with sweet almonds, this luxurious body cream is all you need for silky soft skin.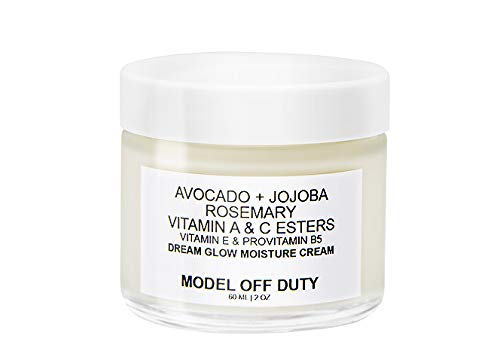 Model Off Duty Beauty Dream Glow Moisture Cream
You simply cannot miss out on your daily moisturization, and this Model Off Duty Beauty moisturizer is all you need. It is practically weightless and exceptionally hydrating at the same time. The Dream Glow Moisture Cream is made up of all-clean and naturally sourced ingredients like avocado oil, jojoba oil, and rosemary leaf extract to nourish your skin. At the same time, it is completely oil-free, non-comedogenic, and incredibly comforting. Add this product into your vacation regimen for softer, smoother, and well-protected skin while delivering the perfect base for a matte makeup glow.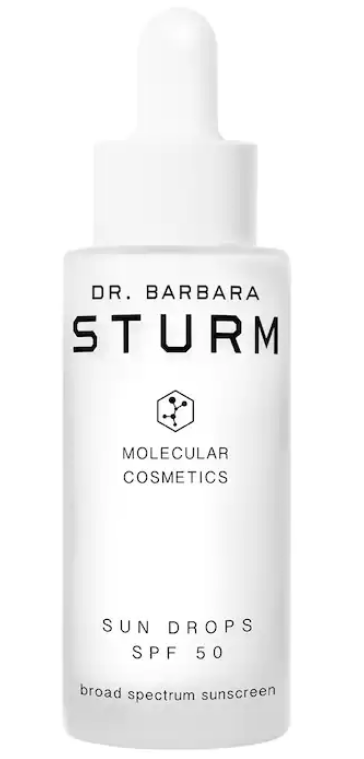 Dr. Barbara Sturm Sun Drops SPF 50
You cannot plan a vacation without SPF protection. Regardless of the weather, you need reliable SPF protection for your skin. We highly recommend adding this innovative, light-textured serum-based sunscreen to your routine to ensure well-protected skin. With the goodness of hyaluronic acid, green tea leaf extract, vitamin E, and SPF 50 sun protection, this product can fight against photo-aging and sunburn. Along with that, it can banish any dark spots, fine lines, wrinkles, and redness as well.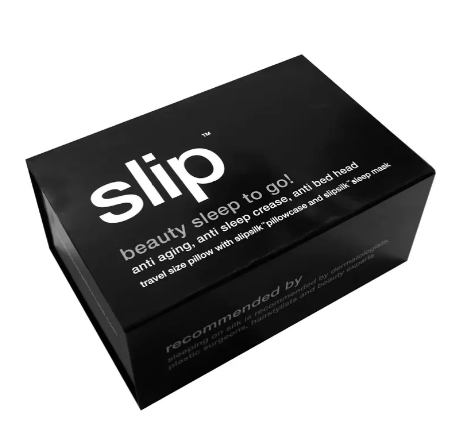 Slip Pure Silk Sleep on the Go Travel Set
This Pure Silk Sleep on the Go Travel Set is all you need to catch up on your sleep. Curated with natural mulberry silk, this set is all you need for an anti-sleep crease, anti-aging, and anti-bedhead experience. We are totally obsessed with this soft, and plush pillow feel and highly recommend adding it to your list of vacation essentials.
Up Next: Trust me, this vitamin C serum is your ticket to smooth, dewy skin