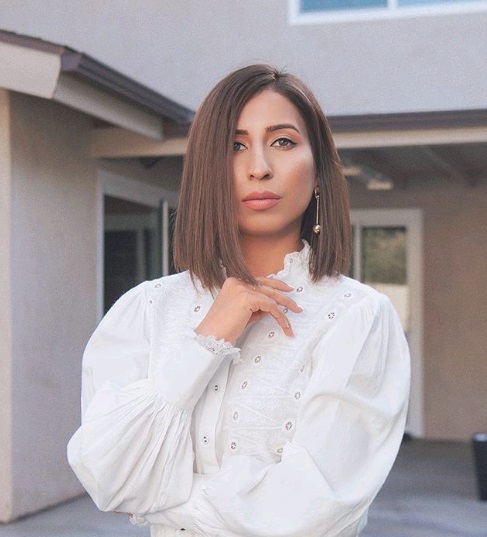 An exfoliator has never been my favorite skincare product for my sensitive skin. Turns out, it's because I have never found a gentle yet effective exfoliator. When we think of exfoliation, the first thing that pops onto our heads is a harsh scrub. Yes, we simply seem to forget that your skin can be exfoliated not just physically but chemically as well. As unbelievable as it sounds, chemical exfoliators are the best alternatives to harsh and gritty scrubs. Don't get me wrong; not all liquid exfoliators are reliable. I know that because I have had my fair share of bad experiences. Naturally, I wasn't really convinced about the very idea of liquid exfoliation until I found The Glow Potion Exfoliating Toner by Model Off Duty Beauty.
Curated with all-natural ingredients, this liquid exfoliator is one of the most efficient products that is completely non-abrasive. Along with that, it is utterly versatile. As a matter of fact, it has the power to all my skincare concerns. Read on to find all about the Glow Potion Exfoliation Toner.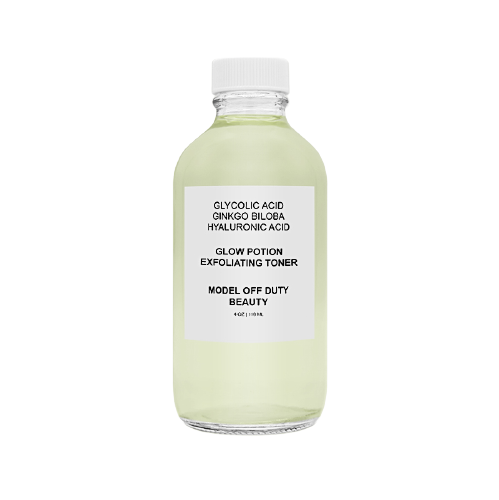 Model Off Duty Beauty Glow Potion Exfoliating Toner
I have been using this all-natural exfoliating toner for months now, and I am beyond satisfied. In fact, this gentle liquid exfoliator has been an exceptionally game-changing experience in my skincare regimen. Right from improving my complexion to balancing my natural oil production, this product has done it all. Not just that, it boosted my skin's rejuvenation process, improved my collagen formation, and delivered a leaving a radiant and youthful glow.
Why I Fell In Love With This Toner?
The first reason has to be how gentle it is. But, I fell in love with the exfoliator is because it is curated with all-natural, vegan, and clean ingredients. Not just that, all the ingredients are free from any GMOs, synthetics, parabens, phthalates as well as toxins. Here is the list of all those skin-loving ingredients.
Glycolic Acid – Glycolic acid is an exfoliation essential. It adds all the vital powers to remove any dead skin cells to reveal brighter and fresher-looking skin. Plus, it has the power to boost my hydration levels for a plumper glow.
Ginkgo Biloba – Another reason why I love this product is Ginkgo Biloba. This powerful antioxidant-rich ingredient adds soothing and anti-aging powers to it.
Hyaluronic Acid – With the powers of hyaluronic acid, this exfoliating toner delivers well-moisturized skin. Plus, it helps in banishing any signs of aging and dryness.
Watermelon – Rich in vitamins like vitamin C and vitamin A along with antioxidants and lycopene, this toner helps in protecting my skin from any sun damage.
Green Tea – Green tea protects the skin from any DNA damage due to UV rays. Plus, it fills the toner with antioxidants to deliver protection from free radicals. Along with that, it adds the goodness for vitamin B and vitamin E for younger and well-hydrated-looking skin.
Up Next: 5 vegan moisturizers to try for that natural-looking glow