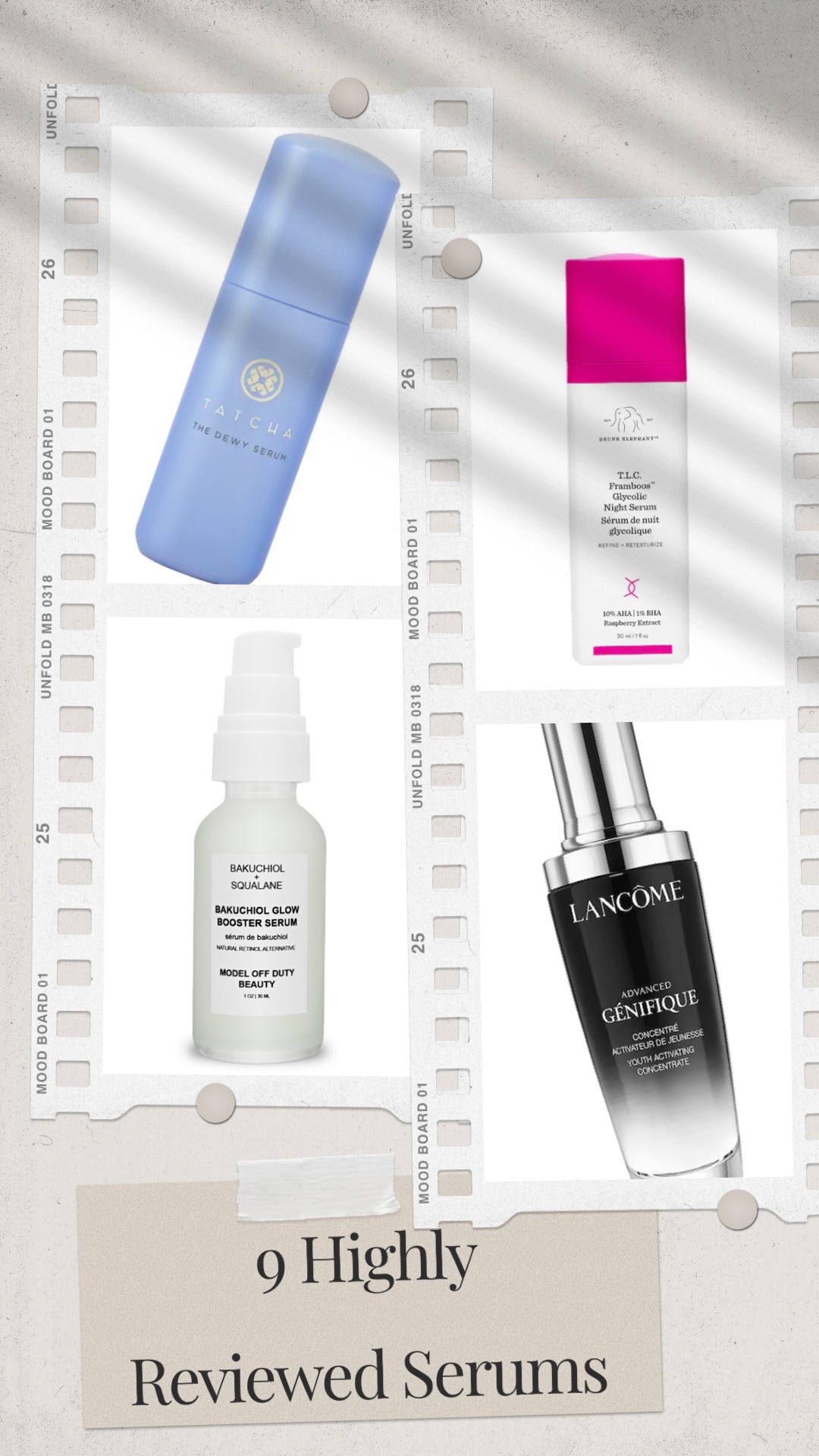 Are you hopelessly in love with facial serums? Or are you super-scared to even think about one? No matter which side of the spectrum you are on, truth be told, picking the right facial serum can be a plight for all. In fact, your entire skincare regimen is incomplete without targeted treatment (i.e. a facial serum). You might have all the right products in your regimen, but once you add a facial serum into your routine, your routine gets a direction. Now that we have established facial serums are super essential, the crucial question still remains: How to pick the best serum for your skin? Well, it takes an expert to pick the right serum for every skincare issue, that is why, we have created a list of all the highly reviewed serums to help you pick your favorite top-rated facial serum. So, what are you waiting for? Find your perfect match from this list of highly reviewed serums.
Model Off Duty Beauty Bakuchiol Glow Booster Serum
This highly reviewed Model Off Duty Beauty serum is the perfect match for anyone on the lookout for natural retinol alternative. With 100 percent natural, clean, and vegan ingredients, this facial serum is the ultimate pick for a radiant complexion. Bakuchiol is a natural retinol alternative. It is all you need to feed your skin with the uncountable benefits of retinol without any side effects. We highly recommend this serum.

Drunk Elephant T.L.C. Framboos™ Glycolic Resurfacing Night Serum
Another serum we think you are going to love is this AHA/BHA-rich night serum. It is all you need to treat congested skin and eliminate dead skin cells. This serum is sure to give you a better skin tone, better texture, and at the same time, eliminate any signs of aging. Also, it is suitable for all skin types.

Dr. Dennis Gross Skincare Alpha Beta® Pore Perfecting & Refining Serum
This Pore Perfecting & Refining Serum by Dr. Dennis Gross Skincare is another excellent silicone-free serum that works to minimize the look for your pores. Also, it treats and prevents blackheads. It is suitable for all skin types and caters to multiples signs of aging as well.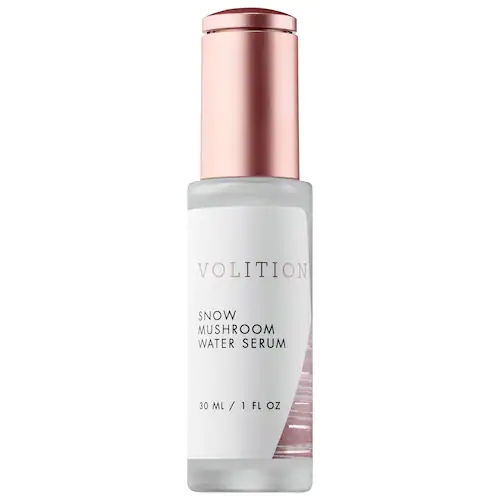 Volition Beauty Snow Mushroom Water Serum
Another breakthrough product in this list is Volition Beauty's top-rated facial serum. It works to hydrate the skin while significantly minimizing the size of the pores, thanks to the power of snow mushroom, which is one of the best superfoods for the skin. Pick this water serum for a dewy glow without excessive shine. It's suitable for all skin types.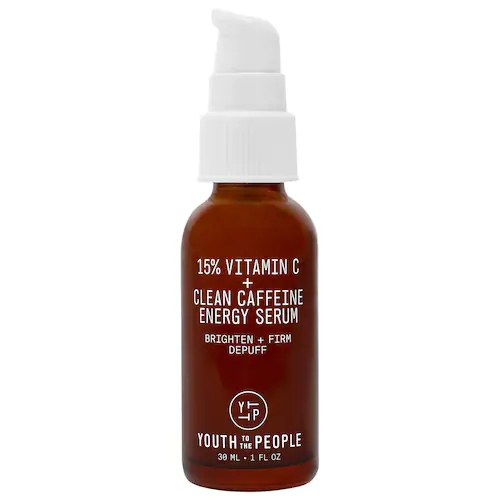 Youth To The People 15% Vitamin C + Clean Caffeine Energy Serum
This serum by YTTP is one of the best serums filled with caffeine and vitamin C that works to firm, plump, and hydrate your skin. Not just that, this serum is your pick if you want to forever get rid of hyperpigmentation. It is a highly reviewed facial serum that is suitable for all skin types.

Fresh Rose Deep Hydration Oil-Infused Serum
This oil-infused liquid-based serum by Fresh is all you need for all-day hydration. Pick this for a dewy glow and plumped skin. It is suitable for all skin types and targets issues like dryness, unevenness, and dullness.

Tatcha The Dewy Serum Resurfacing and Plumping Treatment
The Dewy Serum by Tatcha is actually a resurfacing and plumping treatment in a bottle. It is an exceptional product to eliminate any sign of aging while nourishing your skin with lactic acid, squalane, and hyaluronic acid. It is suitable for all skin types and focuses on issues like fine lines, wrinkles, and loss of elasticity.

Lancôme Advanced Génifique Anti-Aging Face Serum
This top-rated facial serum by Lancôme is another perfect anti-aging serum that you must consider. With the power of giving you better and brighter skin in just seven days, this serum is simply a masterpiece. It is suitable for all skin types.

Model Off Duty Beauty Vitamin C Squared Serum
Call us your skincare cupid, because this right here is your perfect match, especially if you want a youthful complexion. This serum is the perfect blend of 100% clean and natural vitamin C and hyaluronic acid. Pick this for a firmer, clearer skin, and a fresh-looking glow. That's not it, this serum is also filled with the goodness of aloe vera as well. We highly recommend this serum for an instant glow.
Up Next: The best moisturizers for sensitive skin that will give you a glow from within