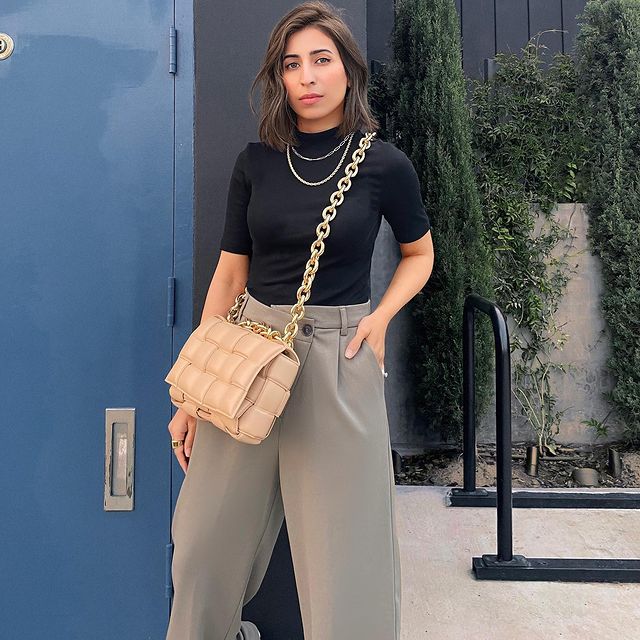 Dullness! Dark spots, Hyperpigmentation! Aging skin! what if I tell you I have found a way to say goodbye to all these despairing skincare concerns. Yes, this is your opportunity to meet my new complexion-perfecting fave. This lightweight facial serum has simply changed my life. As far as facial serums go, vitamin C has been one of the most revered serum ingredients of all time. While there are plenty of vitamin C products out there, a vitamin c serum is the best pick to deal with your skincare issues the right way. However, I had my mindset on picking a clean, natural, and vegan alternative. After all, serums are highly concentrated.
I researched hundreds of clean brands before I found my absolute favorite, Model Off Duty Beauty. This brand is the definition of safe skincare. Yes, I have been talking about the C Squared Serum by Model Off Duty Beauty.
Model Off Duty Beauty C Squared Serum
I incorporated this serum into my daily regimen a few months ago and the results are incredible. My skin has been glowing like never before and I completely owe it to Model Off Duty Beauty. My dull skin is brightened, the acne scars are lighter, the skin tone is improved, and the skin looks healthy and hydrated all day long. In fact, this serum also offers protection from the harmful effects of pollution. I knew vitamin C is an extremely important ingredient, but this serum revolutionized my skincare regimen. This serum is pure love for my skin. Every time I apply this lightweight serum, my skin literally thanks me for using something that would not break me out. The texture is unbelievably light and non-greasy. It is simply so satisfying.
Well, before adding this serum to my regimen I made sure it was safe. But, another fact the intrigued me was its double dose of naturally derived vitamin C and its perfect blend with hyaluronic acid. This serum is the best clean beauty serum I have ever found. This is a lightweight facial serum & is suitable for all skin types. If you are looking for a product to instantly brighten your skin while nourishing and protecting it, this is it.
What Makes C Squared Serum Irresistibly Essential?
This lightweight vitamin C serum is made up of all things perfect. However, what makes this serum irresistibly essential has to be how safe it is. Model Off Duty Beauty is irrevocably committed to making use of natural and safe ingredients. Every ingredient in this Vitamin C serum is 100% naturally derived. Plus, they are gluten-free, sustainable, vegan, non-GMO, non-toxic, cruelty-free, paraben-free, and phthalate-free. So, here are the key safe ingredients in this serum
Vitamin C – This facial lightweight serum is fuelled with a double dose of all-natural vitamin C which adds all the brightening properties. It also enables better collagen production which makes it a highly dependable anti-aging product.
Hyaluronic Acid – Hyaluronic acid adds an amazing ability to this facial serum. It helps in the moisturization of your skin and locks that moisture for all-day hydration. It also delivers anti-aging properties.  
Aloe Vera – Aloe Vera offers protective capacities in this facial serum. Plus, it nourishes and hydrates the skin. It also adds soothing powers to this lightweight facial serum which helps in treating any acne inflammation or redness.
Up Next: This Face Polish Is My Ultimate Go-To For Smooth Radiant Skin